We'll have these all season long here on Pulp- a little more slanted to the American riders that are racing up there.

We'll have these all season long here on Pulp- a little more slanted to the American riders that are racing up there.
By James Lissimore
With the Monster Energy CMRC Canadian Motocross Nationals kicking off last weekend I'm going to be bringing a more US rider based look at the series here to PulpMX. Check out all the action from Whispering Pines Raceway in Kamloops, British Columbia and to check out more of the goings on in Canadian moto, visit www.directmotocross.com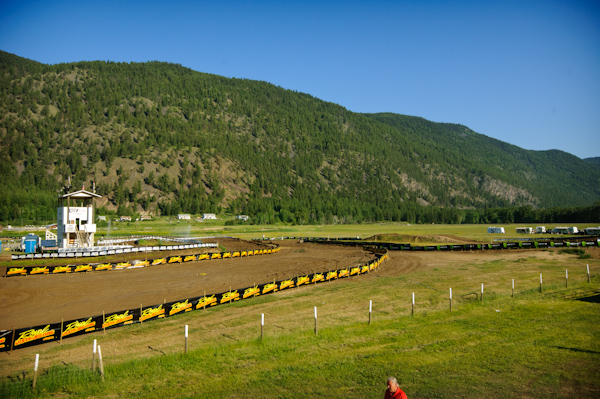 Welcome to Whispering Pines Raceway in Kamloops, British Columbia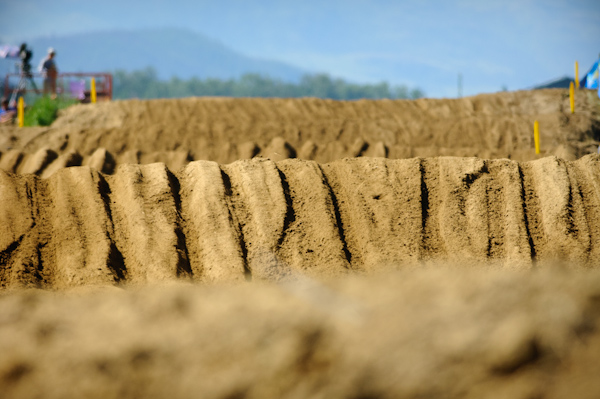 They were calling this section "The Road to Baghdad." It was rough to say the least.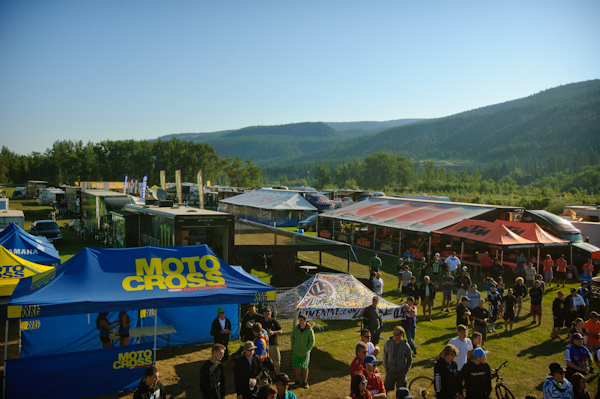 The Canadian pits are a smaller, cozier affair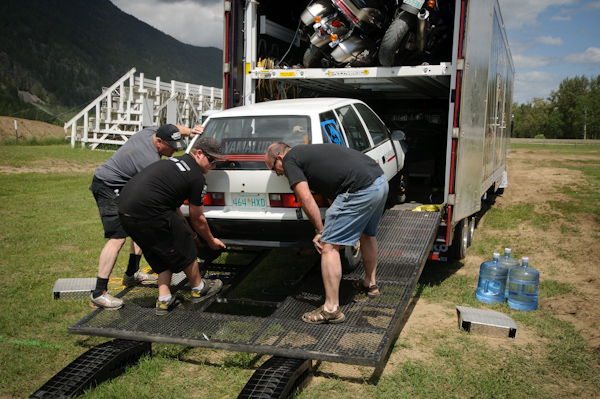 You won't see this at an AMA National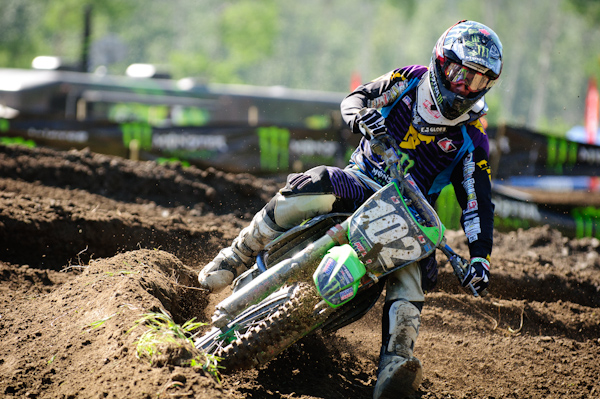 Californian Austin Politelli made his Canadian debut and was running strong in the first moto in 3rd before his teammate, Spencer Knowles made a bonzai last corner pass and took them both out. He came back to finish 4th in moto two.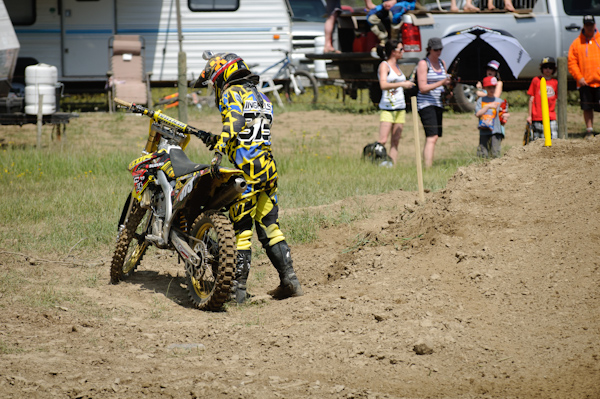 Topher Ingalls was another rider expected to be in the mix but a first turn crash ripped off his oil cooler line.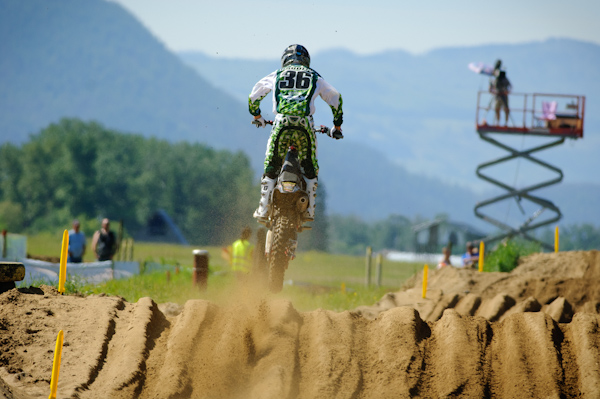 Washington State's Brad Nauditt is in his second full season in Canada. He finished 8th overall in MX2(250).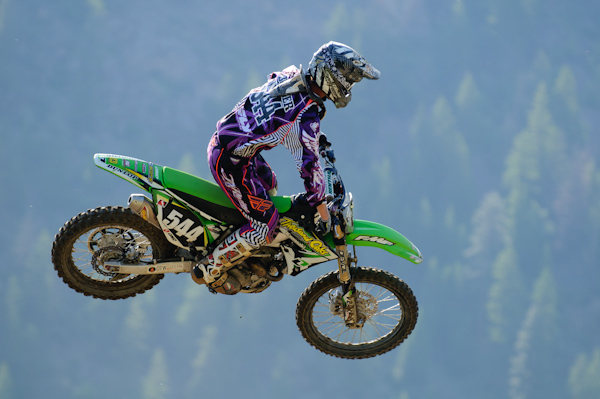 I have to admit I'd never heard of Morgan Burger before but he was on it, finishing fifth overall in MX2 with 5-6 moto scores.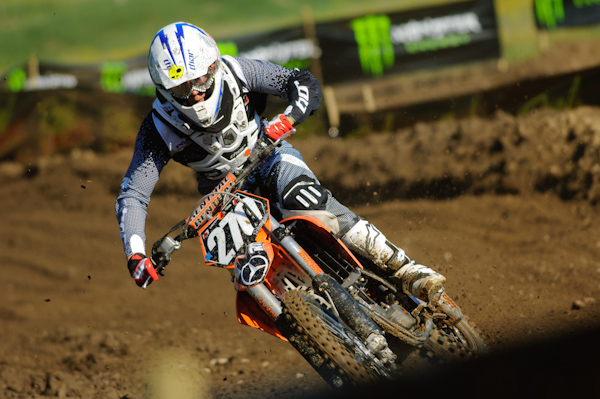 Dylan Schmoke came up with the help of KTM and RTR Performance and finished seventh overall in MX2.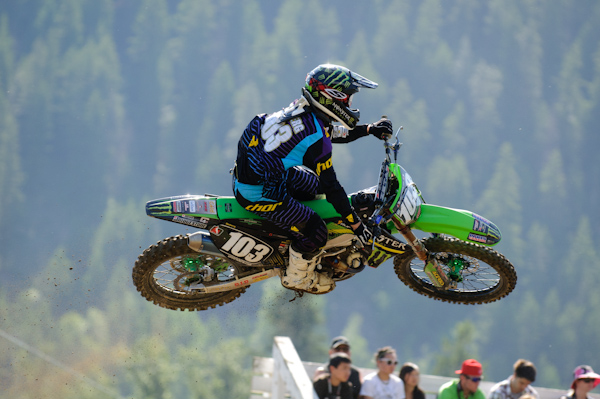 Tyler Sjoberg impressed in his debut ride with the Monster Energy Leading Edge Kawasaki team. He was leading the first moto till he tipped over and then battled with Jeremy Medaglia in the moto two, coming out on top in second. His 4-2 moto scores gave him 3rd overall on the day.
One half of the Medaglia brothers, Jeremy Medaglia took the first moto win in his first ride on the factory backed KTM team.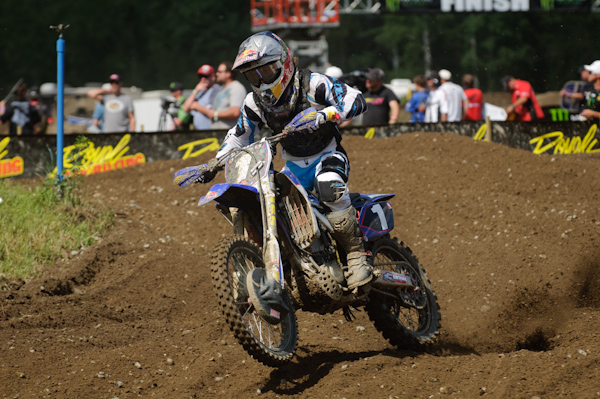 Jeremy's brother and defending champ, Tyler Medaglia proved he was the fastest rider on the day as he came all the way back from a first turn crash to grab third in the first moto and then motored away from the field in moto two to take the win. His 3-1 moto scores tied his brother's 1-3 and he took the overall win. Have two brothers ever tied for an overall win before?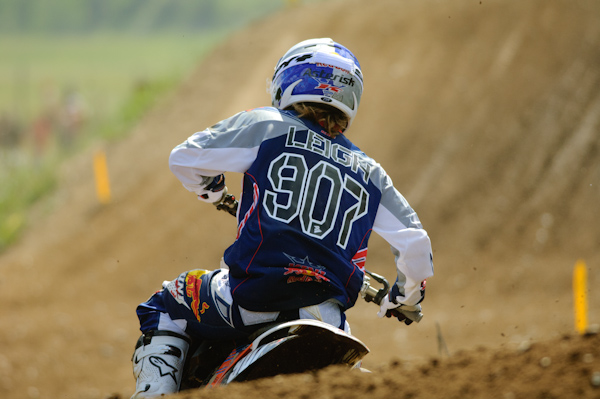 Mason Phillips brought up fellow New Zealander, Keiran Leigh to race the Canadian series and he finished ninth overall.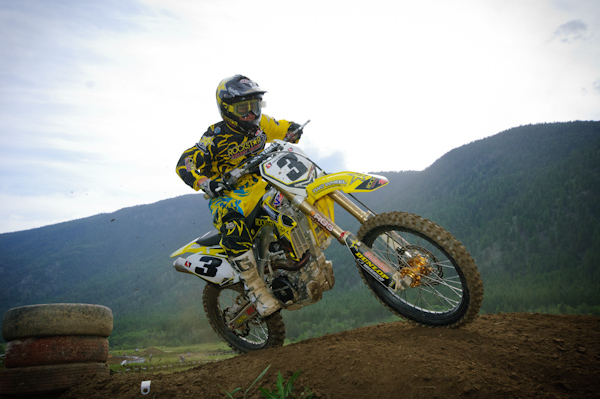 Bobby Kiniry picked things up where he left off last season, taking third overall in MX1 with 4-2 moto scores.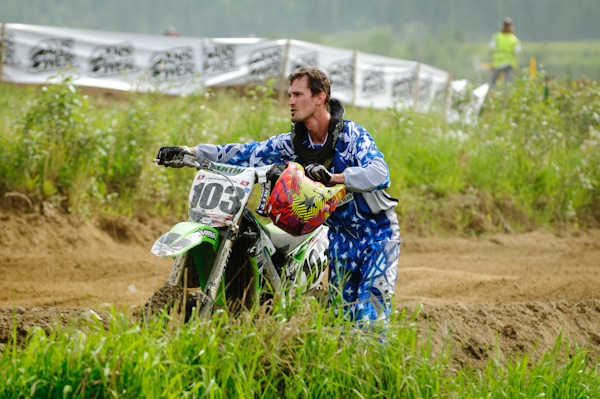 Cole Siebler's day didn't end so well. After a great battle with Shawn Maffenbeier in moto one, Sielber's engine let go in moto two.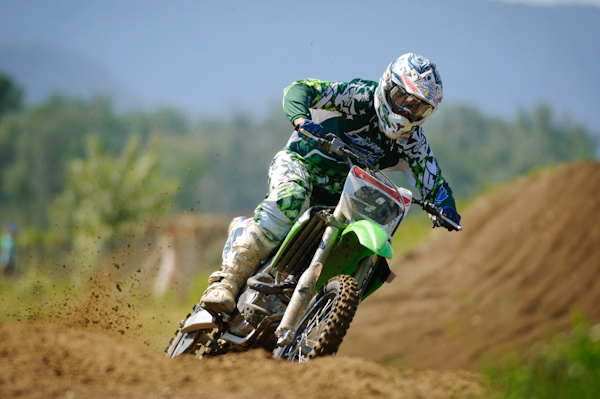 When his US outdoor deal fell through, Kevin Urquhart made a last minute decision to head back to Canada and bought a stock KX450 off of Leading Edge. It turned out to be a good decision as he ran in second for a large part of the second moto before going down and finishing 10th.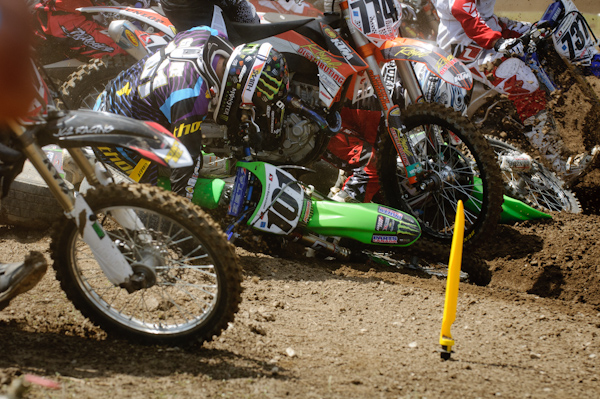 Matt Goerke's Canadian National debut didn't go so well. After going down in the first turn, he charged back to ninth but elected to sit out in moto two and let his injured wrist heal up a bit more.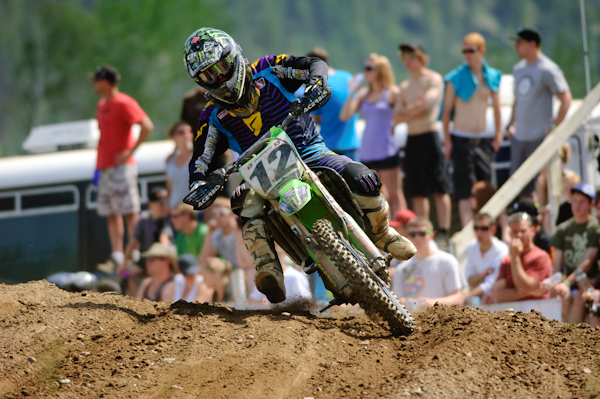 Teddy Maier jumped up to the MX1 class for 2011 and the 2009 MX2 champ was in the mix right from the start. He finished 4th overall with 3-4 moto scores.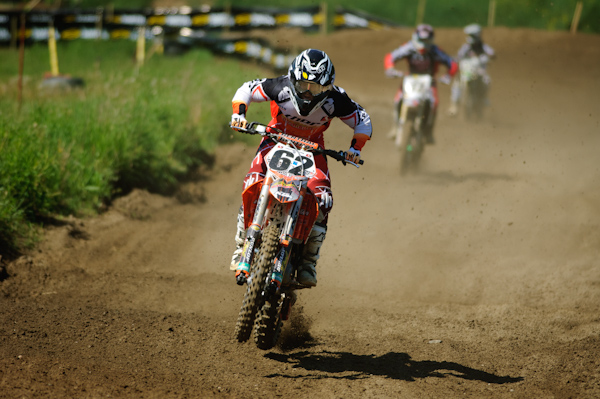 Another former MX2 champ, Ohio's Michael Willard returned to Canada aboard the new KTM 350. He finished 8th overall.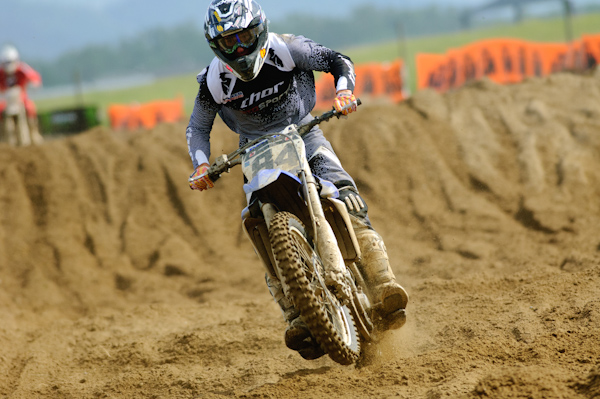 Friend of PulpMX, Kris Keefer drove up to race at Kamloops. I didn't see what happened but he finished 22nd.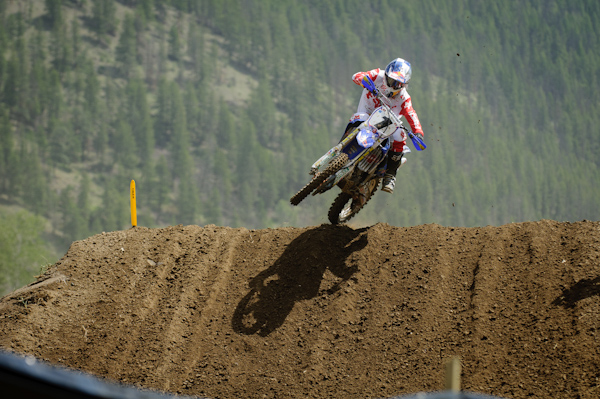 Defending champion, Dusty Klatt finished second overall to the man who he took the Number One plate from last season. He'll no doubt be looking to beat his teammate when the series moves to his native Vancouver Island next weekend.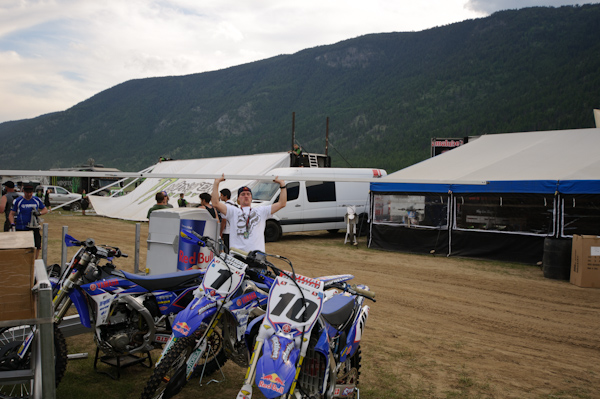 Klatt helps tear down the Blackfoot pits. Let's see Dungey do that.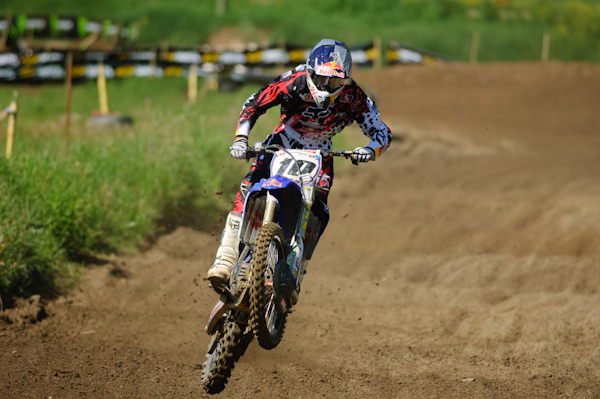 If last weekend was any indication, it's going to be a long season for the rest of the MX1 field as Colton Facciotti demolished the competition in his first race back after his string of bad crashes last year. The 2-time champ won the final moto by 30 seconds despite tipping over.