A look at the 250MX points the way I see it anyways.
A look at the 250MX points the way I see it anyways.
PHOTOS BY JAMES LISSIMORE
ADDITIONAL COMMENTARY BY SWIZCORE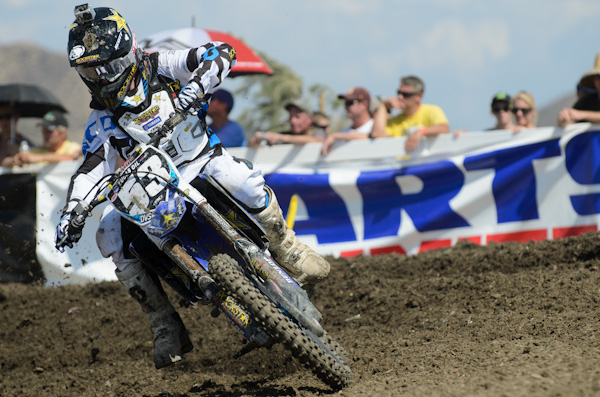 20th– Ryan Sipes
Yeah! Ryan Sipes- top twenty both series! Actually, that's probably not the best thing for Sipes and his placing here is really just due to him being a pretty good racer. Dropping down into the 250's and racing the last five nationals (although he didn't get any points in the last three motos of the year) Sipes was still able to get into the top twenty just ahead of a Tedder and Canadian Cole Thompson so I suppose I'm a little bitter at not being able to talk about Thompson in these things. Anyways, yeah, Sipes- it's weird that he didn't manage to get a practice bike from his team and it's weird that the best race for him was his first at Washougal where he went 8-8. When you talk to other riders about Ryan, a lot of very good guys will you that he's very good also. He's got respect from his peers in terms of talent I know that.
Swizzle- Sipes only scored points in 6 motos yet pulled 20th in points. Add to that the fact that his practice bike was a 250cc two-stroke and the Star Valli Yamaha Team and it's universe only get more peculiar. Good job for Sipes though, he has issues with consistency but there's no denying he's got tons of speed and is just one of those guys who can go fast on anything. He doesn't think about the little stuff, he just twists and rips.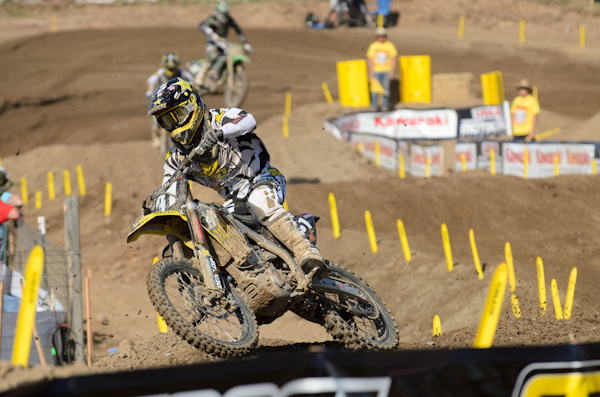 19th– Martin Davalos
Sigh…what can I say about Marteen that I haven't already said? He's very talented on a dirt bike, no doubt about it. But he's going on his eighth year in the 250 class and hasn't ever won a race indoors or out despite having pretty good equipment most years. He's led a ton of races, has gotten great starts but can't finish due to crashes or fades. He's got something like seven or eight podiums in the seven years as well which is not nearly enough for a guy like him. He's going to Pro Circuit next year and maybe he'll turn that corner and use that speed and talent to actually make it happen next year, I don't know what else to say. His 2012 outdoors was abysmal.
Swizzle- Honestly, I didn't even realize Davalos was racing outdoors. Never saw him or heard his name uttered. Martin getting a PC ride for next year is unbelievable, not because he doesn't have the skills, because he has never and I mean EVER been able to sniff a lick of consistency. I foresee a lot of frustration and "intense" talks between Mitch and Martin next year.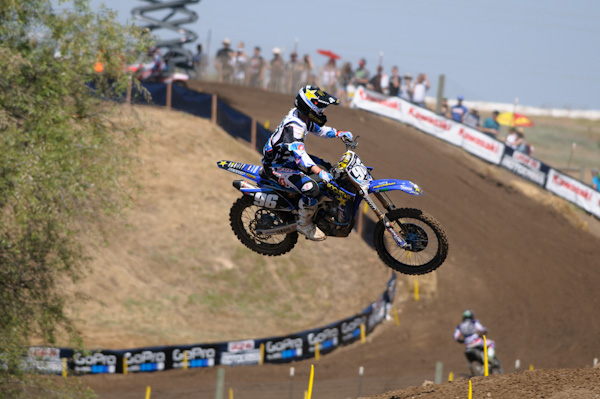 18th– Kyle Peters
Kyle rode a few nationals last year but this was really his rookie year and at times, he was pretty good. Other times he was invisible out there. He also missed two races with injury and scored no points in another bunch of motos. His best finish was an eighth at Redbud in the first moto and to me, I saw enough of him up front to give him another year at Star but by the sounds of it, he's going to join Wil Hahn, Darryn Durham and Gannon Audette in the one-and-done club over there at that championship factory making machine known as Star Racing. Kyle's a good starter and when he was up front he didn't look that out of place. I definitely feel like he needs one more year before we can figure out what he's going to be. Hahn and Durham's careers are looking pretty good so I wouldn't be that bummed if I was Kyle.
Swizzle- Kyle was one of the hot amateurs that came into the pro ranks at the tail end of 2011 and immediately got injured. His Supercross season was average and his outdoors was a struggle as well. There were so many distractions in that Star Valli team that honestly, I'm giving all the riders for that team a mulligan for 2012.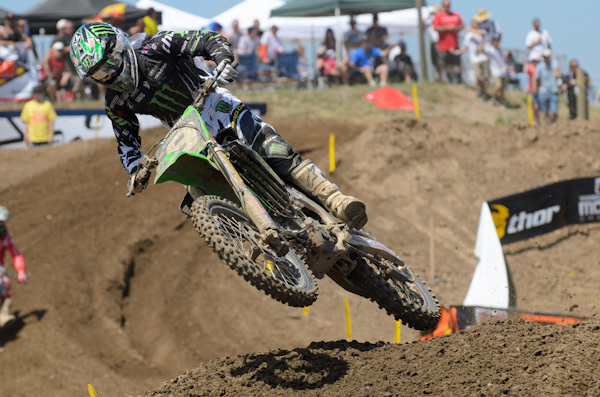 17th– Ivan Tedesco
Oh man I wanted this to work out. I love a good story and having a 450 vet dropping down into the smaller class to show the kids that he can still do it is a cool story. I'm thinking Mike Larocco in '91 or Damon Bradshaw in '92 (although that didn't really work) but instead, it wasn't a good deal for either Mitch Payton or for Ivan as injury came'a'calling once again. A fourth at Hangtown had everyone pretty excited and by the end of the series, Tedesco's teammate Blake Baggett could've used the help if Ivan had been able to get up there. Out of 24 motos, Tedesco basically raced 11 of them with no issues. His Hangtown ride would be his best one by far and it's too bad, I wanted this work so bad.
Swizzle- Lots of people were put off by the move to put Ivan on the PC bike but I liked it. He's shown that the Supercross-only deal hasn't been ideal for him. Ivan is a guy, like pretty much everyone other than MC or Stew, that needs to race year-round to be at his peak. He's a past MX2 champ too so, why not? At round one, Hot Sauce and Mitch looked like genius' and everyone else had egg on their faces. Unfortunately, injury followed Ivan outdoors as well. It just seems to find the same guys all the time.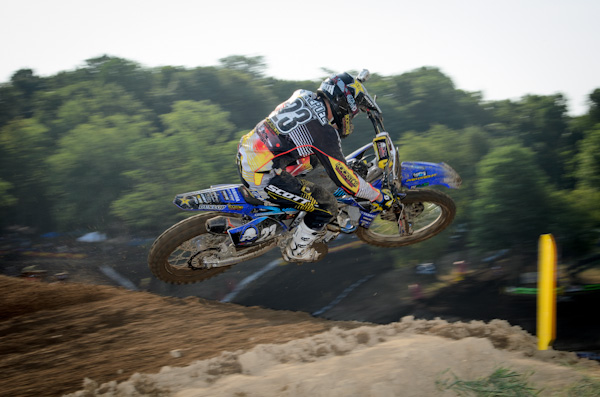 16th– Gareth Swanepol
Swanepol missed five races with injury but up until then hadn't really stood out that much. Obviously he's fast in the sand as he won a moto last year at Southwick in his American racing highlight. It's tough to write much about Gareth as I didn't really notice him all that much this summer at the races he was at. He brings some sponsorship money with him and is currently looking for a ride over here next year so let's see what he can do in 2013. I know this about him, he's got to stay healthy.
Swizzle- A quiet performer, Gareth is better than this result shows due, yes, to injury. He's better but with the speed of those ahead of him, I don't see him racing for the podium, aside from Southwick, even injury-free. But again, Star Valli Yamaha; mulligan.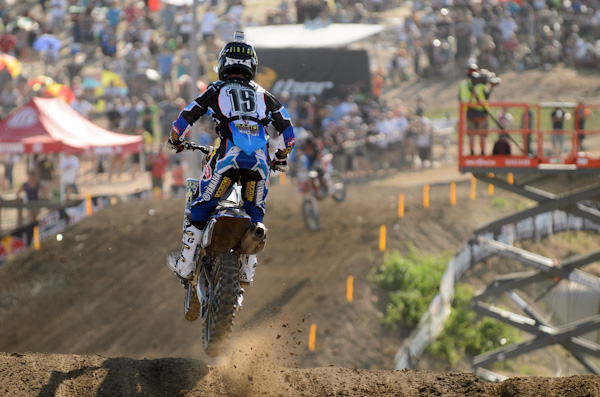 15th– Kyle Cunningham
What a blow to Cunningham who last year was a real feel-good story in getting fourth overall in the 250 points. This year though, like so many others, he got injured and only made it to six races. And I know he wasn't 100% at those six races either. Cunningham's got another year at Star to figure things out and get back on track but 2012 was a year for him to forget indoors and out.
Swizzle- Kyle is right up there with the group who deals with injury more often than anyone. It's a real shame too, cause he's super fast. Head-bobbing around and all, Kyle flat rips. Even on a 450(4th at Vegas '2010 anyone?)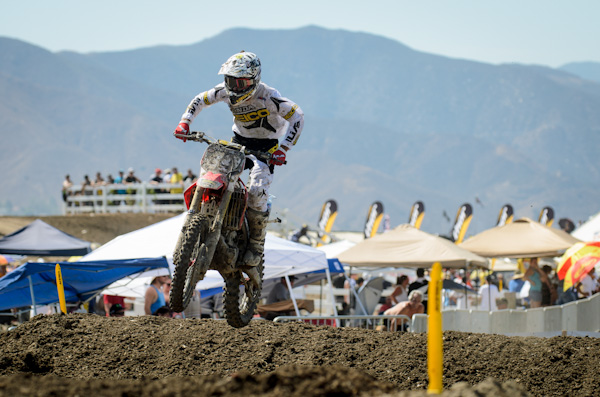 14th– Justin Bogle
I've written this before but I really believe that 2013 is huge for Justin. Last year he came in and showed great promise in the second half of the nationals and this year, his first as a true rookie, he was pretty up and down. And to no ones surprise, he did get hurt this year (2012 was definitely pretty nutso with guys getting hurt) and he did get a fourth in a moto at Unadilla once he came back but, I don't know, I just expected more from Bogle. Although it is tough to just jump back into the middle of a series once you've been injured. If you're on PC or GEICO, the standards are pretty high and no one wants to be the low man on the totem pole. As far as off the bike, the sport needs more Justin Bogle's, no doubt about it.
Swizzle- I'm only slightly perplexed with Justin Bogle at this point. I love his fire and individualism, he's got great style too but all of 2012 was one lesson after another for him. He got injured at round-one but even when he came back, I expected more. I still expect more and I think he'll give it to us with a fresh 2013 slate.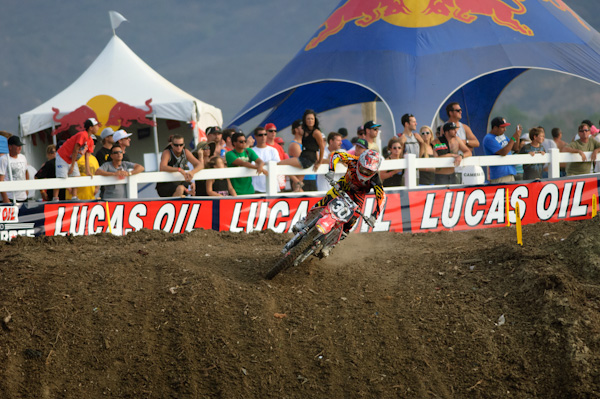 13th– Alex Martin
Last season "Troll" finished eighth in the points so this years 13th is definitely a step backwards. Also last year he had six motos where he scored no points and this year he also had six (I'm including Redbud when he didn't qualify after his bike blew up) so clearly, 2011 was better for Alex. And just like last year, his season started slowly before he caught fire in the second half of the year. Ok, maybe "caught fire" was the wrong term to use but he was better ok? Martin's making the most out of the least as well because although his bike is fast, he's got off-track stuff to deal with in terms of getting to the races, practice bikes and all that the guys around him don't have to deal with.
Swizzle- Alex had a decent enough year but he's got to step it up with the consistency. That may be a tall order with the team who's bugaboo seems to be just that.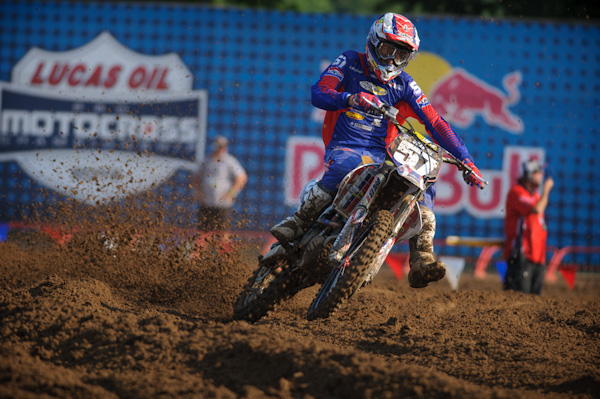 12th– Jake Canada
Jake was the surprise of the 250 East SX series and early on in the nationals, he was keeping that momentum going with some good finishes. He was inside the top ten and looking forward to moving forward when his season kind of fell apart. Two separate races he had both motos ruined by mechanicals and that folks, was all she wrote. Canada's terrific season turned into a "Hey, he did pretty well" kind of season. Again, on a bike like Martin's that's good but probably not as light or as fast as the guys he's racing week in and week out. Jake appears to be in shape as I can remember many times him coming from the back but I can't picture him out front at any motos. He's also a bigger guy and needs all the HP's he can get. A 12th is a good finish for this guy all things considered but it could have been much better.
Swizzle- Jake has top ten speed and he very nearly pulled it off OA. With 6 zero-point scoring races amongst a series of double-digit point days, Jake should be happy. At least he has his 2013 plans all sealed up.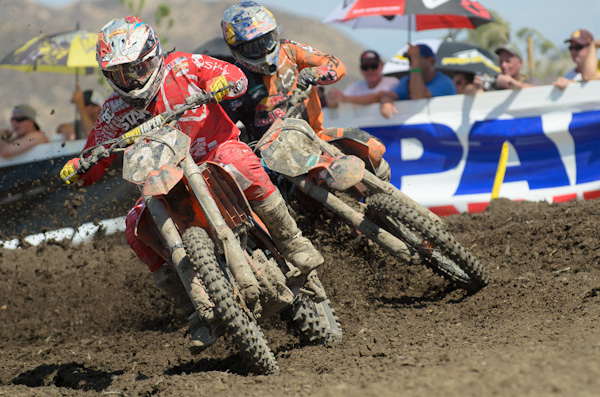 11th– Malcolm Stewart
After Millville Stewart was 15th in the points and looking he was in for real bad season. It wasn't good at all but him and team manager Nathan Ramsey had a meeting where Ramsey implored Stewart to just finish even if it meant backing it down a bit. And lo and behold, Stewart started getting better and better to the point where by the end of the season he was a 5-10thplace guy every time out. His 11th is well deserved and he only ended up three points out of tenth at that. It makes absolutely zero sense why the bigger-than-most-250-guys Mookie's two best races of the season were at in the deep sand of Southwick and the power-robbing Lakewood track but they were.
Swizzle- Mookie wins the award for traveling to the most races in 2012 with the least points to show for it. Here's the kicker, more often than not, it wasn't his fault. Well, maybe his size had something to do with it but look at how big Tomac has gotten and his bike has passed the test. Mookie was resilient this year. If my bike quit as much as his, I think I'd develop an ulcer that would keep me home.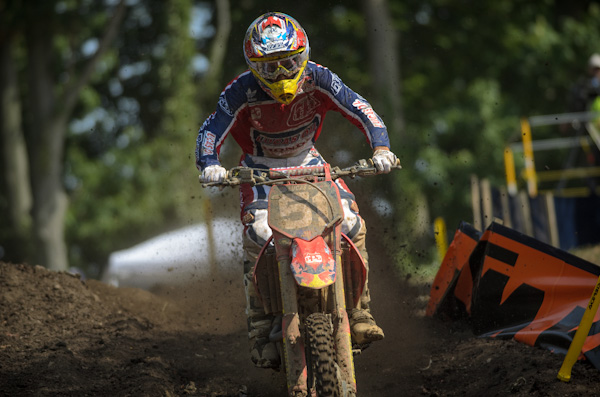 10th– Travis Baker
Here's a real surprise, at least to me. Baker came on the scene with the Motoconcepts team a couple of years ago and seemed to be on the way up before kind of flat-lining last year and this year's sx series. There's no way I would've thought he'd be top ten in outdoors but kudos to him, that's exactly where he is. Baker wasn't awesomely fast but he was steady and one of only six guys to finish every single moto in the points (the other five were the top five in the points by the way) which is hard to do. Baker saved his career a bit with this finish and although he's probably off the TLD team, he'll be able to hang his hat on this solid season and get a pretty good ride.
Swizzle- If Travis keeps on track with his current MX2 progression, next year he should finish 7th OA in the series. Is this a TLD 4-year MX2 curriculum before he graduates to MX1? It's got to happen faster. Travis is a great kid who gives it his all but it appears that there's a large group of riders who's "all" is just better.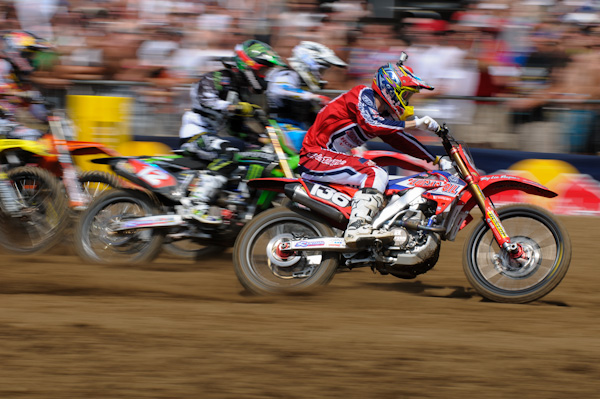 9th– Jessy Nelson
Now here's a great unexpected finish, combined with Baker I think the TLD Honda guys can be proud of the season they just had. Nelson came out of nowhere to end up inside the top ten in his rookie season and I would think that no one, not even his mom and dad, could have predicted this. Nelson's a great starter and you want to see a guy figure things out as he goes along and that's exactly what Nelson did. There weren't any amazing rides from Jessy (although I guess his 5th at Southwick was pretty good) but there were a lot of laps at the front and some consistent rides. So yeah, now that I've said all that, this motocross game is cruel and we all want to see progress next year for Jessy but as of right now, his future is bright.
Swizzle- Jessy Nelson is a stud. He stepped up for TLD when Cole Seely was sidelined with scary injuries. Thumbless and all, Jessy threw aside his 2012 plan and lined-up for the wholse series. Pulled some holeshots, led motos and nailed 9th in his rookie series. I hate the term more than anything but that, people, is a boss.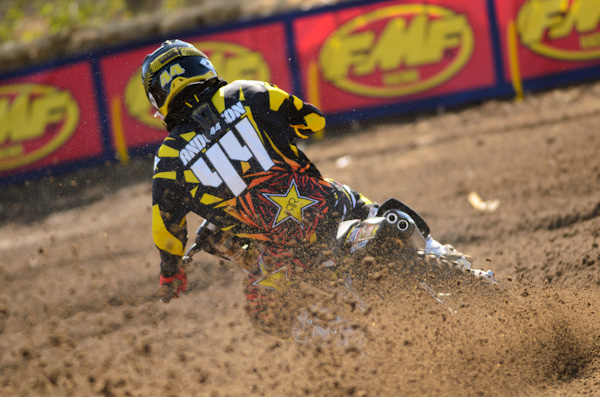 8th– Jason Anderson
What a decision by Rockstar Suzuki last year to send the projected amateur hotshot kid home for a month to figure things out. As it was, he was just struggling at the back of the pack and everyone wanted their money back on the Jason Anderson stock they purchased coming out of Loretta Lynn's. It just wasn't working out but after coming back off his vacation, Anderson was much better and this year, in his second outdoor season, he was solid. He never snuck into the mix with the top five guys like a Wil Hahn did but some fifths, some sixths are all great news. And despite interest from Pro Circuit, Anderson re-upped with the Rockstar Suzuki team which has to be a win for them. He's just got to keep on keeping on and I predict better things for this kid next year.
Swizzle- I don't know. I feel like the Jason Anderson project is getting a little drawn out and has proven that this tree isn't going to bear the fruit that the Horizon Award winner had prospected. Don't get me wrong, he's fast as hell but aren't Horizon winners expected to not only win but win convincingly?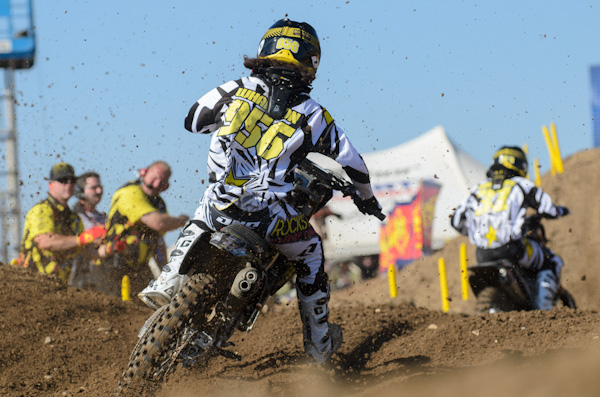 7th– Blake Wharton
Anderson's teammate Blake Wharton finished right ahead of him and I have to say, Blake has a very quiet outdoor season. He missed all of last year with a shoulder injury so there's that to factor in. Wharton's very talented and in my opinion should never be outside the top ten unless disaster strikes. He had a third at Freestone in a moto and that's something. After after all 72 possible podium spots were taken this year by five guys except for Wharton's Texas ride (as opposed to last year when eleven different riders grabbed a podium). Yes, Blake Wharton got a third. Bet you forgot or didn't know that? Good job to you Blake!
Swizzle- Love Blake Wharton. The guy has amazing skill. He can throw down an Alice in Chains solo effort that would make the late Layne Staley proud. In a sport with so many interchangeable personalities, Blake stands out like a flower among Kentucky blugrass. Now if only he would start winning again and letting people see it more often! The Suzuki is better than he's been finishing and so is he. This guy is NOT done.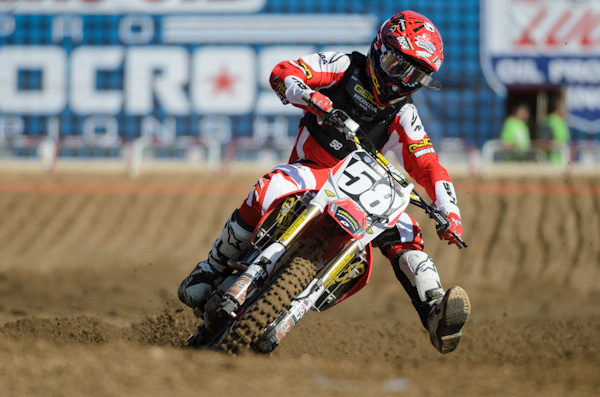 6th– Wil Hahn
Hahn basically missed all of last years outdoors also and the year before he missed four races so for him, making all twelve rounds was a start. And at times, he was right with that lead pack but as the season wore on, he was less and less in that lead pack. He got a couple of fourths (including a very good last moto of the year) but like pretty much everyone else, he didn't have anything for the top guys. One thing about this year that I don't really remember ever happening too much was the top four guys almost always, no matter where they started, blitzed to the front. A couple of times, Wilbur held them off and did pretty well and many other times, he didn't get the start and like the other 95% of the field, he had trouble working up. He'll be better next year and overall, being the "best of the rest" in 2012 wasn't too shabby at all.
Swizzle- Wil may have finished 200 points behind Baggett in the series but trust this, he is the ONLY rider who had his brain commited to pressuring that lead group week after week and giving his all to become part of it. He was pretty far off many Saturdays but he kept trying, unwaivered. Coming off the tragically forgetable 2011 that Wil had, just surviving 2012 would be a solid step but Wil went a step– nay, a handful of steps futher. Effing solid, Wil.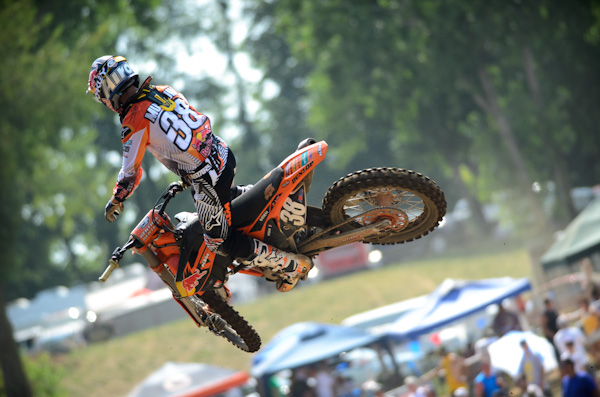 5th– Marvin Musquin
"Moving" Marvin "The Martian" "Marv Attack" Musquin started slowly this summer before slowly and gradually moving up into that top four. The first seven motos of the year he averaged a 7th and the last seventeen motos he averaged a 4th. And he even won a race! Yes it was a 2-3 but "yeah but still"… Musquin figured things out after a little bit and was right in the mix with the other guys and in a way, he might have been underrated. Marvin's a joy to have in the pits, he and his wife Mathilde are both very nice and seem to love being here in America. Moose-can is very professional win or lose and deals with the media in a cool way. It's as if he knows that French dudes have the rep of being a bit difficult and he goes out of his way to be nice. I know it sounds about now like I'm ready to propose marriage to the guy but I just find him refreshingly honest and nice to deal with even though English isn't his first language.
Swizzle- Marvin came into year-two of his AMA National endeavor after proving himself the best the GP's had to offer, twice and though it went better than year-one, injury again played a part. it was clear as his health level got nearer to 100%, his results got vastly better. He even pulled down the OA win at Unadilla without even winning a moto. That's good karma. I don't see Marvin dominating outdoors even in his third year but healthiness willing, he should be a consistent podium finisher.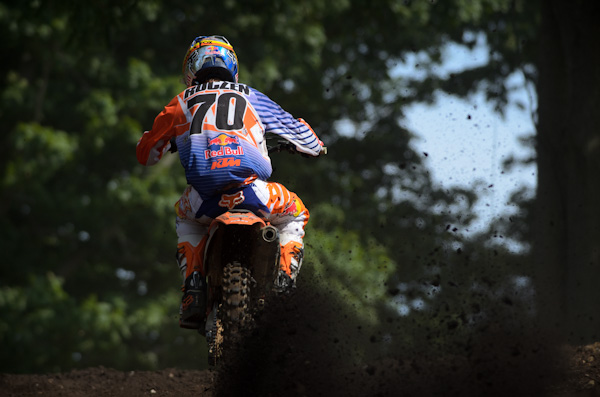 4th– Ken Roczen
Another guy that's fun to deal with is Roczen but enough about that, what about his rookie year outdoors over here? Well for one, the "people" in the pits that say Roczen has let them down are on glue. The dude was very fast, led a lot of motos and laps and if you want to criticize him, I suppose his finishing skills weren't very good. Much like a wrestler who doesn't have a signature move, Roczen couldn't make it happen to win more but he was still very good. One thing that Rattray and Musquin have both told me is the lack of practice times on the USA tracks compared to the GP tracks. The guys get two long practices, a qualifying race and then a warm-up on Sunday morning over there and over here, it's balls-out in the first practice to get a good qualifying time and then one more before it's go-time. And if you remember, Rattray struggled a bit his first year here before becoming much better after knowing the tracks and procedures. And Roczen was already better than both of those guys his first year, how much you want to bet he really gets better next year?
Swizzle- Year one on the AMA National circuit, one win, tons of laps led, a few late moto beat-downs and smiling all the while. Some people talked about Ken's year being a disappointment, that's crazy talk. Especially in this year, the fastest year of the class ever.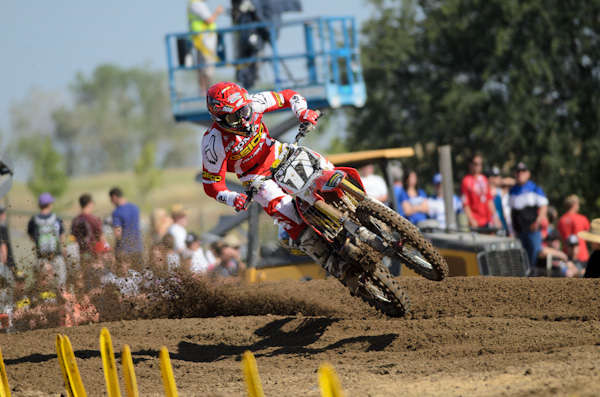 3rd– Eli Tomac
Basically he was second but crashed his way back at the last round. And I know one thing he was tied with Blake Baggett with- the number of times you had your jaw hanging down wondering how it was possible that someone can go that fast? Tomac started sort of slowly and by the mid-way point he was amazing in many motos. Eli's downfall was his starts as he was three positions worse off in average starting position to the riders around him in the points. I know he feels like he's too big for the bike and has hinted that he wants to move to 450's next motocross season. Oh if he hadn't hit that tree at Southwick after getting by Bagget, things might have, might have, turned out differently. Eli was very, very good and there's no more talk of what's up with him, what's going on with him. Pretty much last year after setting his bike up differently before Unadilla, he's been great. And of course, he won the SX title this season to set him up for a great outdoor year. And this just in, his dad is gnarly.
Swizzle- Tomac started off a little slow, came on hard, maybe pushed it a little too early, steadied himself and had a last stand that almost left him unconscious. Eli has really come into his own in 2012. I believe he learned more about himself, his preparation and on-track tact this year than he ever has. It's like a fine-wine aging, 2013 should be the culmination of an indominable force finding it's stride.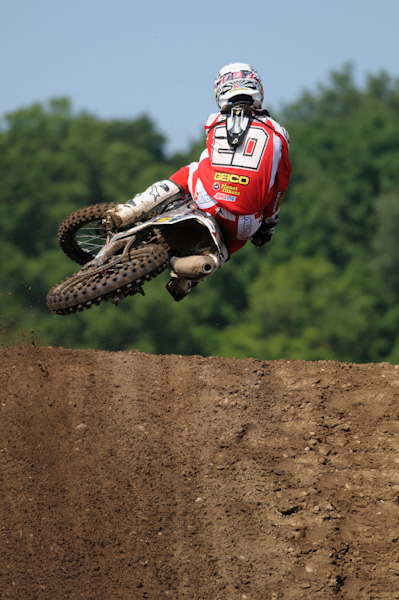 2nd– Justin Barcia
Hard to look at Barcia's career best second overall in mx as a disappointment BUT maybe it's a bit of a disappointment? I'm not sure, he led a ton of laps, grabbed the most holeshots, had the best average starting position and still was probably the third best rider in the class. The bummer thing for Justin and his fans is that when he needed starts and great rides the most, at the tracks that he's been fast at before, it wasn't there. That's got to sting a bit. Or maybe it's just the fact that Baggett and Tomac were so freaking good and Barcia was great but maybe less-great? It's somewhere in there but again, this was by far Justin's best mx season of his career. So yeah, flip a coin and figure it out for yourself if he should have won or he did great, either one I'm ok with.
Swizzle- In the end was it all worth it to Justin? Buying into the "podium" theory? He put his aggressive tactics to the side and banked on a title cashed in out of consistency and it flat-didn't-work. It was his last season and the title he hadn't locked down. He seems ok with it but which Justin will we see when he debut's on the Factory Honda 450? If he comes in like the Justin of old, that will be one crazzzzzy series but I don't see that happening.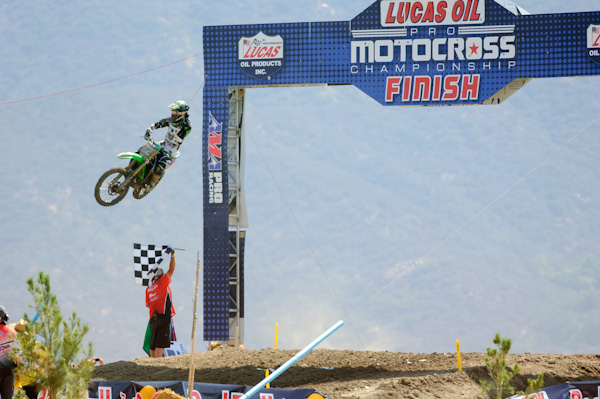 1st– Blake Baggett
That season ending win at Lake Elsinore, nay, the season ending beat-down at Elsinore put the stamp on Baggett's season that was close to sort of fading away. Now he won't tell you this but I'm probably correct that as the races wound down and his points lead was safe, he started thinking about the glory, money and chicks that one gets from winning a national championship. And that affected his riding no doubt. In the end, the right guy won the title. He led the points from the very first race, he didn't get holeshots, he led the fourth most laps in the class yet he won more races and motos than anyone else. He was the best rider week-in and week-out and when he was on his game (like at Hangtown, Redbud or Elsinore) he was untouchable. Congrats to Blake on his title, it was well-deserved.
Swizzle- Blake securing the title this year did something that can't be undone. He proved to everyone and more importantly himself that he does have the resiiiency to sustaiin and cash in the ultimate prize. That's an invaluable vault to have within that he can tap into for withdrawls for the rest of his life. That applies to all aspects of life, not just racing. With his approach to race-craft, it will be interesting to see how this title affects that approach from now on. Will he be invigorated and spurred by that taste of the utlimate prize, or will the fire be reduced? There have been numerous instances of both in the sports history. Time will tell.