Finally, we're away from the West Coast…
Finally, we're away from the West Coast…
Photos by James Lissimore
Captions by Matthes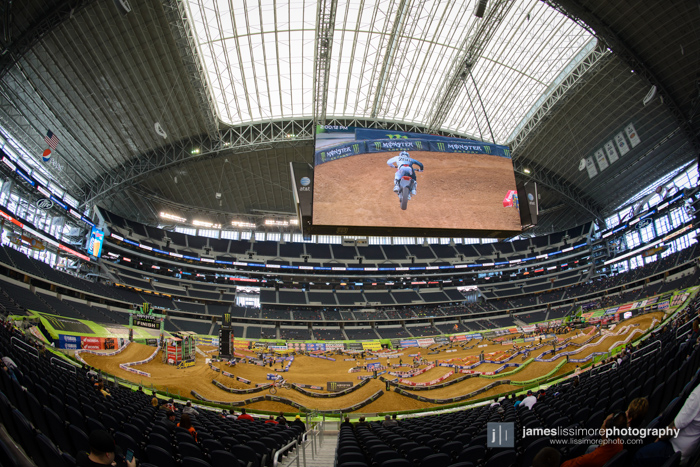 You can't help but stare at the screen when you're in Cowboys Stadium…everyone says it's impressive but seriously, it's really impressive.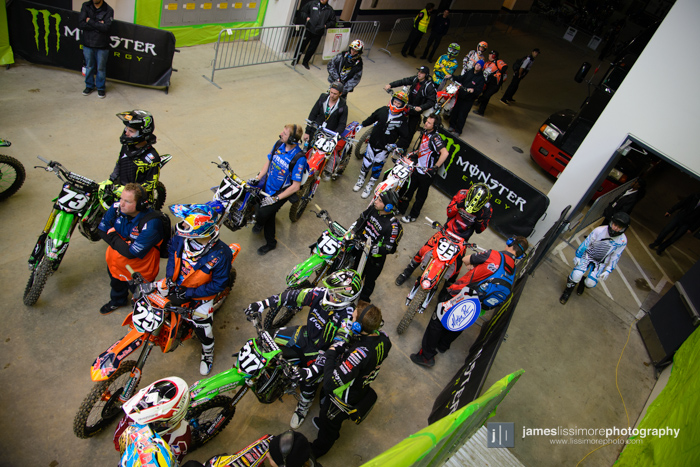 First round of the 250SX East Series and the riders waiting to go out for practice.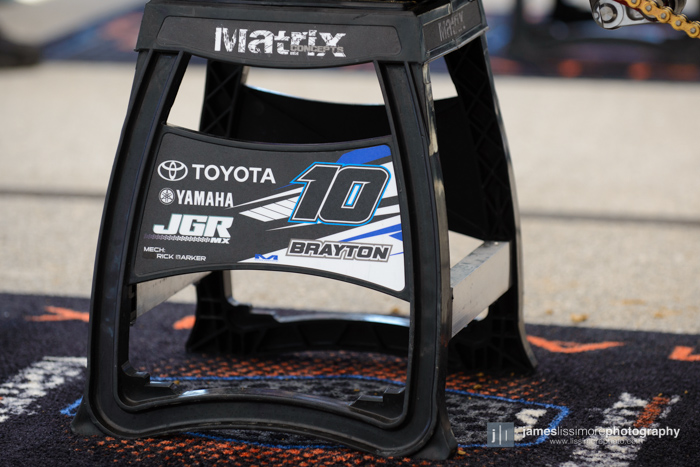 I don't really understand it but the JGR Yamaha guys have "made up" a new guy on their team. Patrick Barker is Brayton's mechanic but Coy Gibbs figured out that you can get "Rick Arker" out of his name. So now that's his new name, they have a Twitter account and everything started for "Rick". This is what happens when Coy is your boss.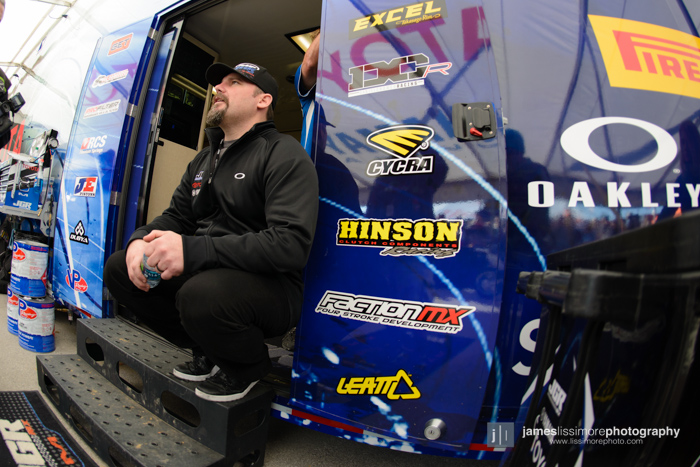 Here he is holding court, I wish a lot of the fans would hang with Coy and you would understand that he's really 14 trapped in a man's body.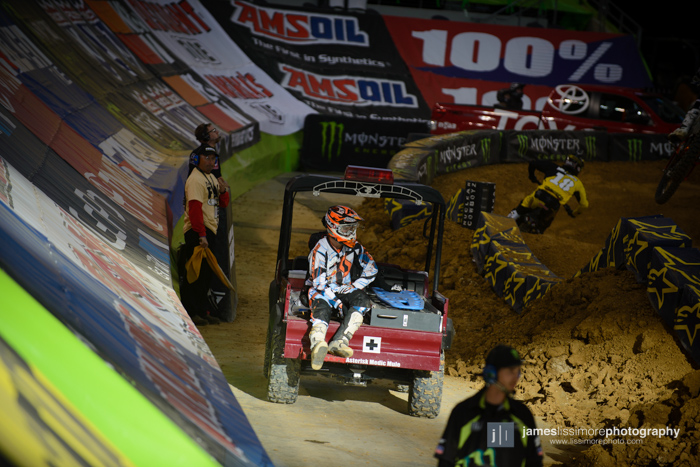 Matt Lemoine was having a great year but he crashed in practice and looks like he's suffered a knee injury and will be out for a while.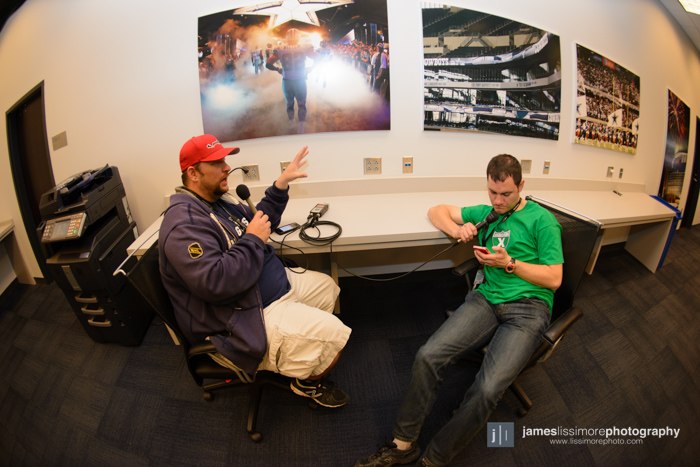 Weege and I conduct our pre-race Pulpcast from the press box- hard hitting stuff.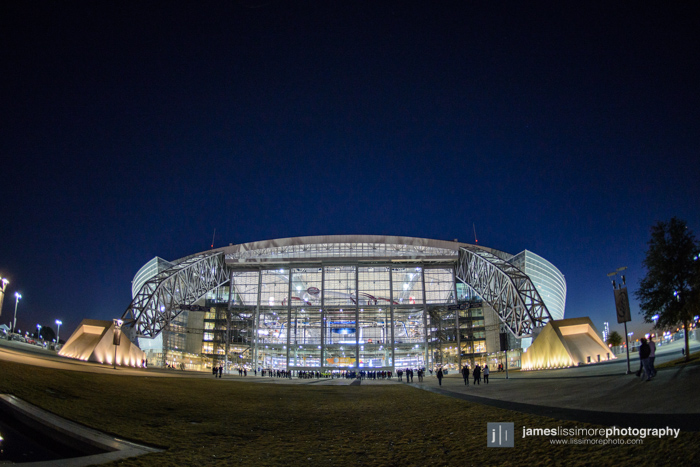 The stadium is impressive- I know everyone says that but seriously, it's pretty impressive.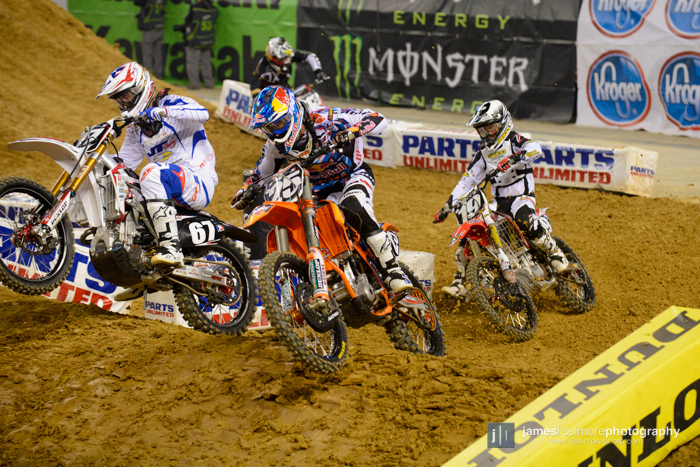 The first heat race in 250's was awesome, Musquin, Faith and Hahn went at it with Faith (?!?) grabbing the win in an impressive fashion.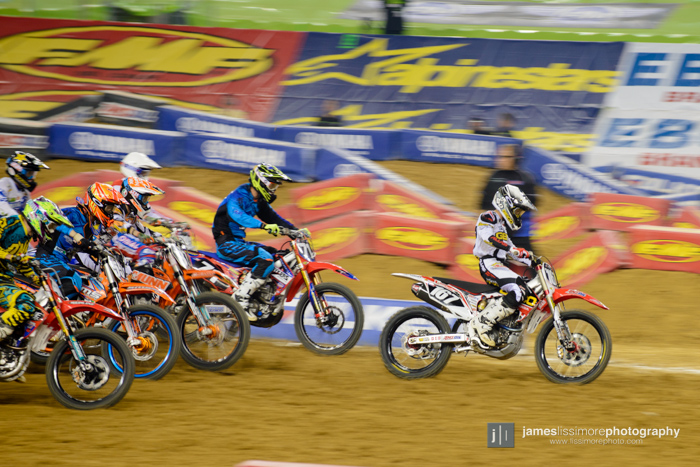 The M.O for Zach Bell is that he's fast and he's a great starter….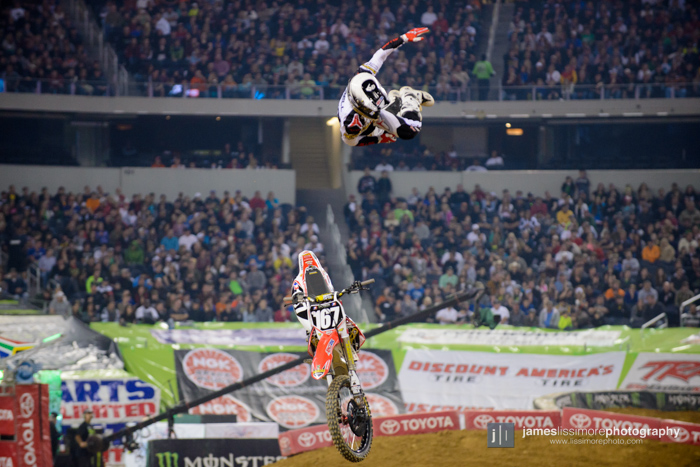 Unfortunately, they also say that he crashes quite a bit. Does this count? Wow.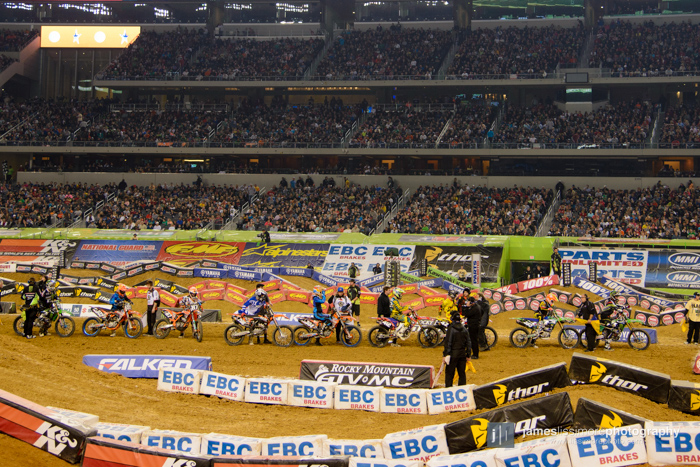 And because of that crash, we had yet another single file restart which I like, I think that dropping a gate and re-doing the whole thing would suck.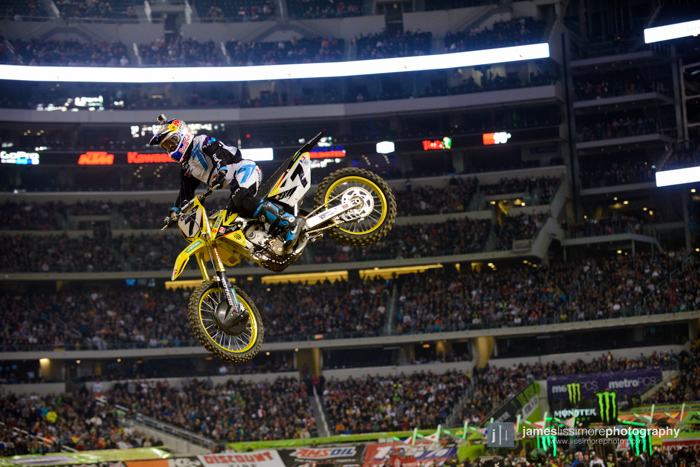 The magic was back! For a heat race anyways, Stewart caught and passed Villopoto and took off for the win.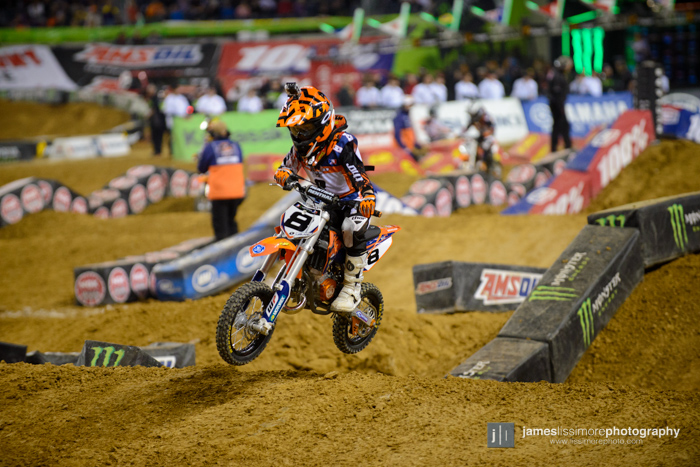 The KTM KJSC was back! And it again was pretty cool, this weekend Evan Ferry makes his debut…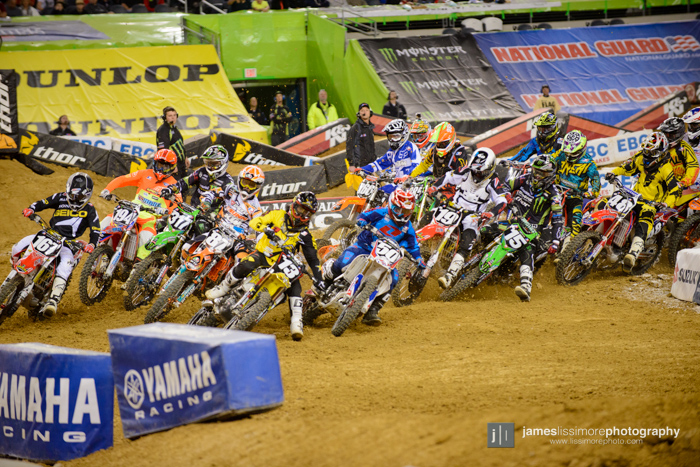 Main event start and Kyle Peters, ex of Star Racing grabbed the holeshot on his AG Fuels Honda and had a great race to get fourth.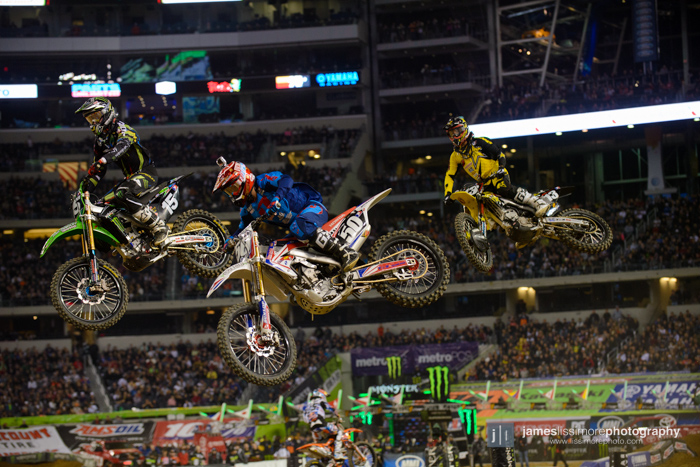 Dean Wilson (#15) was the man in the 250's- he had it all on this night.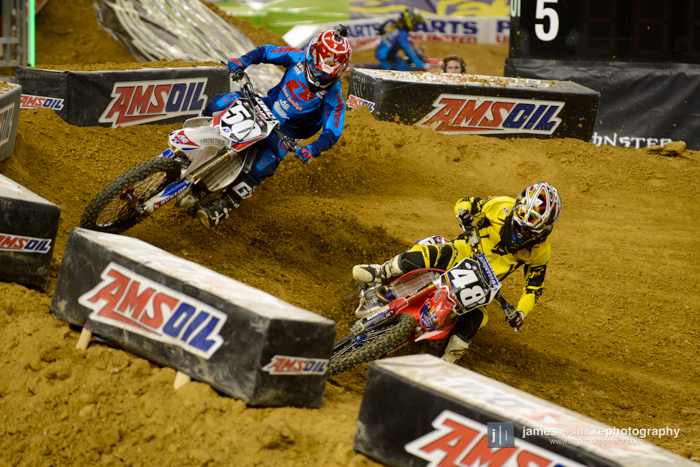 Canada's Cole Thompson was third for a little bit (3rd!) before crashing hard and being forced out of the race. Thompson's a full privateer and looks to have some speed.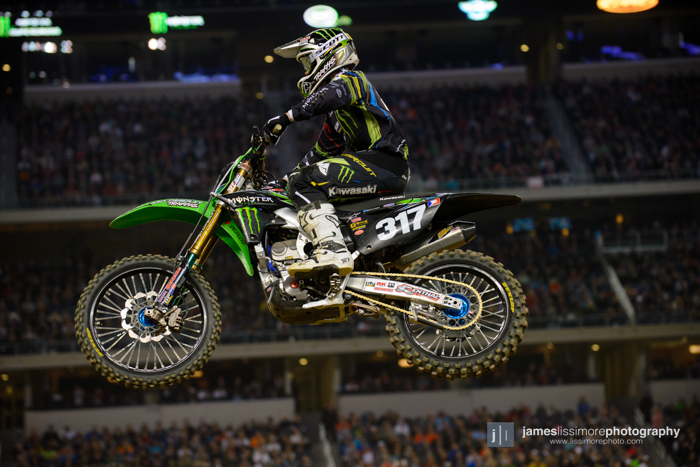 Justin Hill was pretty impressive with a 5th in his sx debut on the PC Kawasaki team.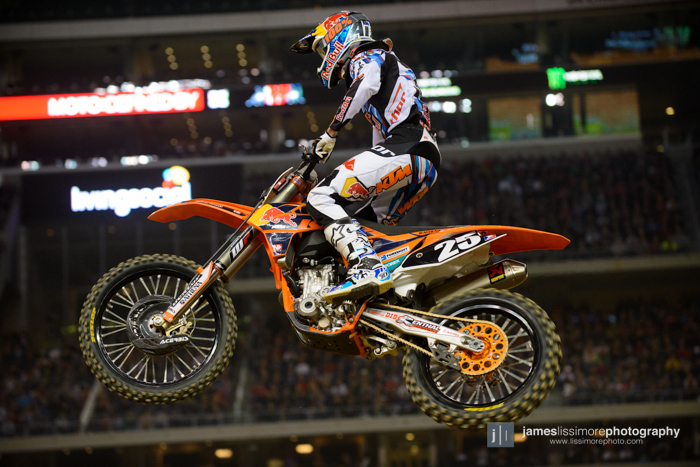 Musquin did well despite a first turn crash that left him dead last. Sixth isn't great but he'll take it.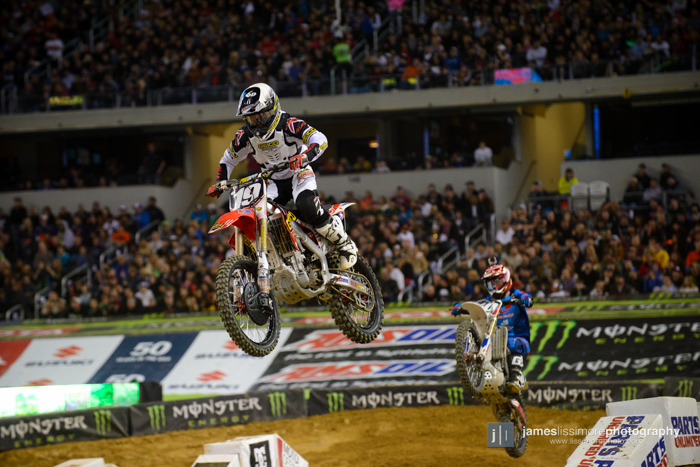 Wil Hahn got third in a come from the back ride.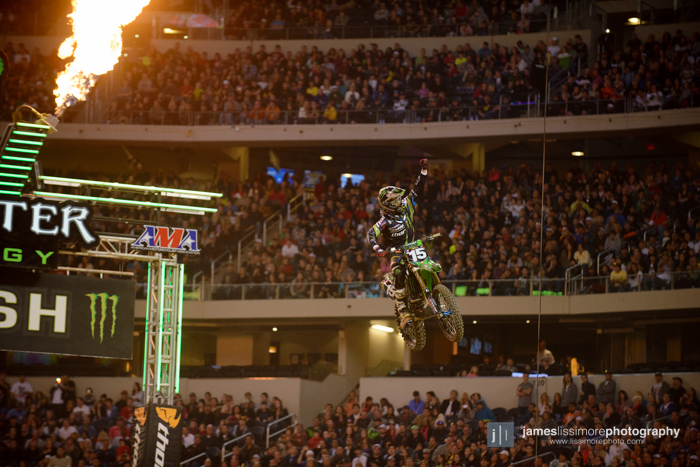 Wilson wins!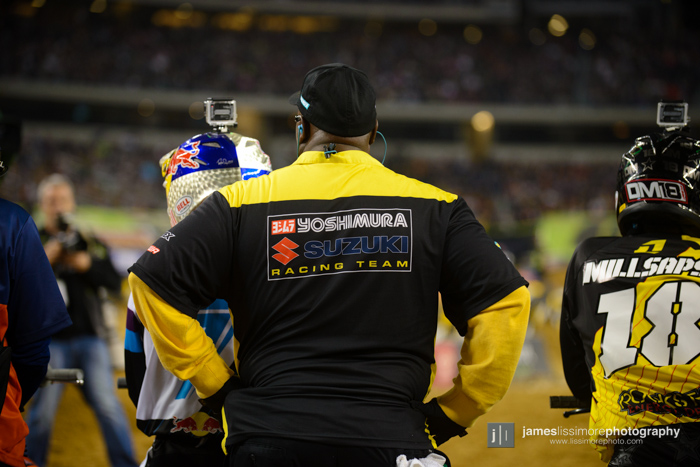 James Stewart brought Pops down to the line to help him out and see if his starts could improve.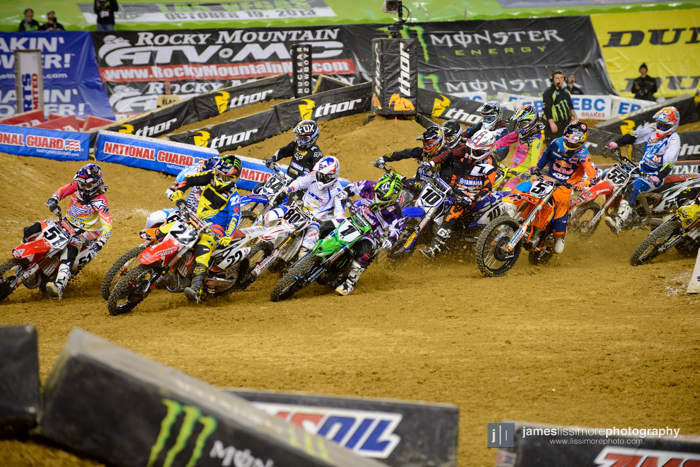 RV got the start and was gone. These two things are not exclusive.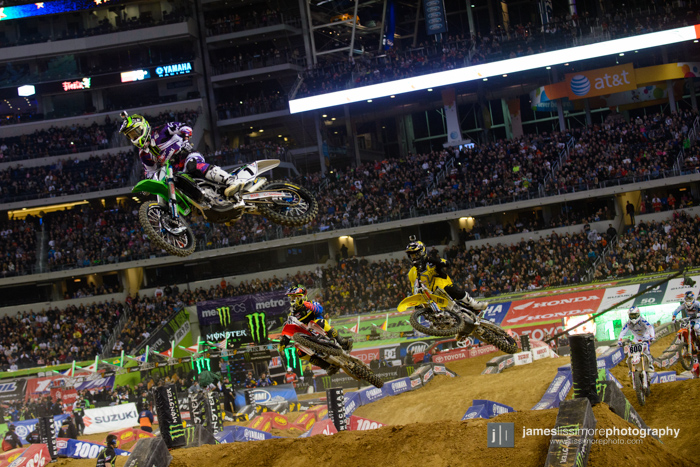 In the early laps it looked like it was going to be a good one but Villopoto was having none of it.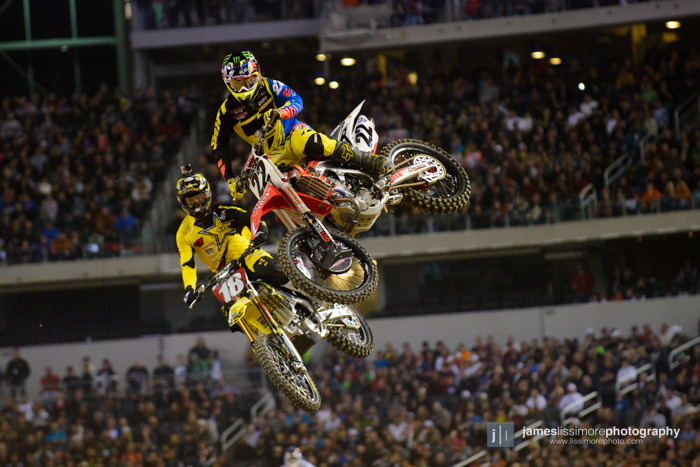 Millsaps and Reed battled early on but Davi moved past.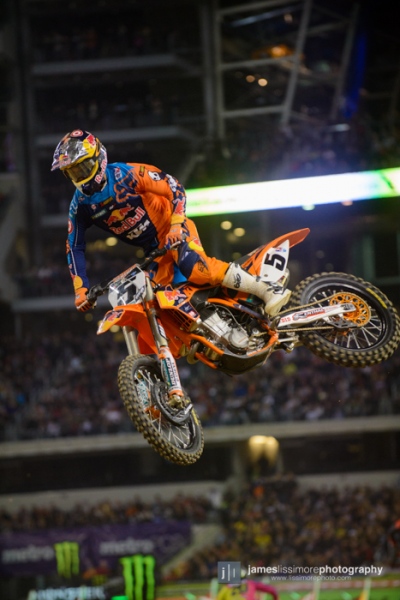 Another solid ride for Dungey as he slammed past Reed and then caught Millsaps near the end.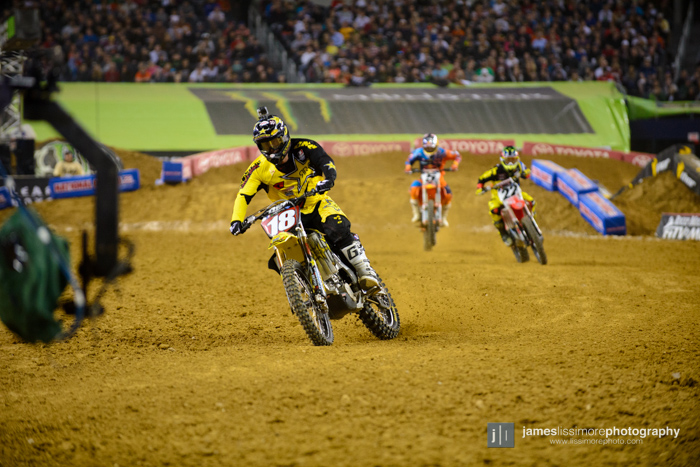 "This Millsaps guy is really on it this year"- said by everyone.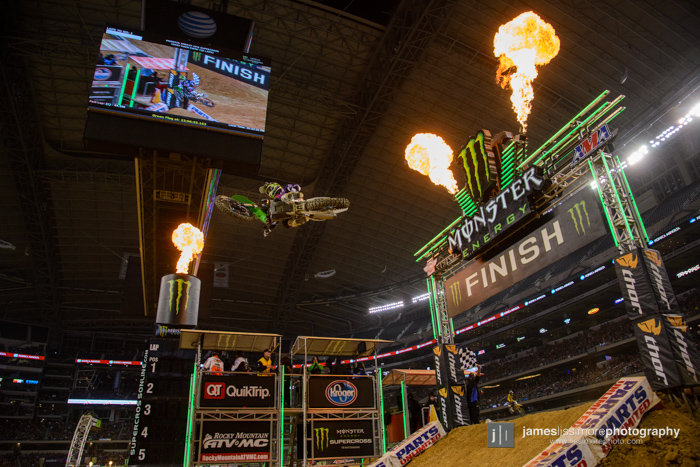 Light the candles!