Let's talk about the west
Let's talk about the west
Photos by James Lissimore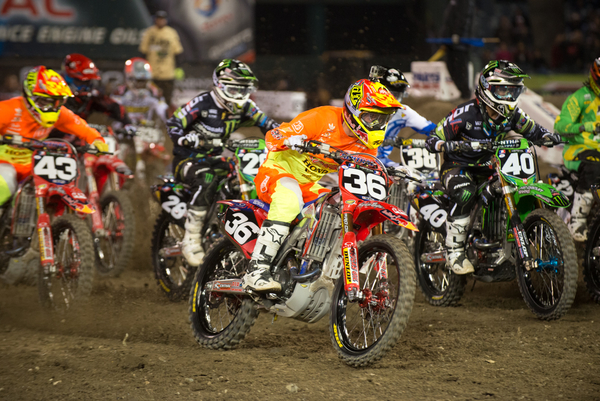 15th Place- Jessy Nelson. The TLD Honda rider's rookie season in SX didn't exactly go the way he wanted it to go but this 15th isn't as bad as it looks. If you went to the races you saw that he had good speed. His starts were great, he won a heat race and he looked good in a lot of races but he did have a slight tendency to crash. He really only finished five races and in those five, he averaged a tenth place with a fifth place being the best. As I've said before there are certain things you can't teach and one of them is speed (by the way, in case you think I'm an idiot and don't subscribe to this theory, Mike Larrocco just told me that same thing last weekend in Vegas- he agrees that harnessing speed is better than creating it) and Nelson has that. He's just got to get the consistency thing down better and he will in his second year.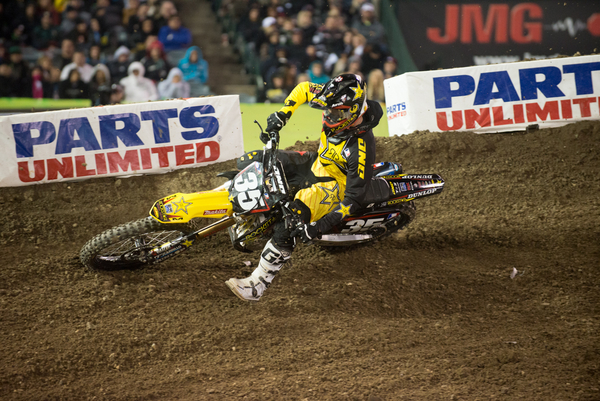 14th Place- Ryan Sipes. Well, Sipes just had another year like all of his other years except he didn't get a win. Ryan won a heat, showed speed but he crashed a bunch and missed races with injury. In short, he had a very Sipes-ian like season. Sipes is one of the only riders I know that I could tell you he finished last and crashed out or he holeshot and took off the for the win and you'd totally 100% accept either outcome with a shrug of your shoulders. It's time for everyone (except maybe Ryan's pocketbook) to see what Ryan can do in the 450 class. Seriously.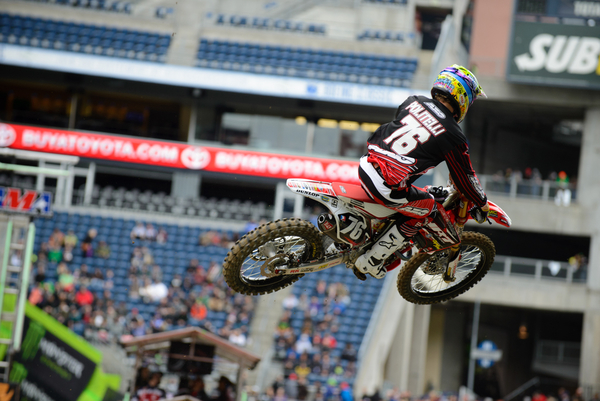 13th Place- Austin Politelli. Oh what could have been for this tall kid from SoCal. After carding a sixth in Seattle, Politelli was 10th in the points and not that far from 8th. The second year kid was looking good for runner-up to Joey Savatgy as "Wow, that kid is really good!" but then his last two races he DNF'd and now, with a 13th, it's sort of a ho-hum finish. But if you were at the races, you saw that Austin is the real deal. Maybe a bit big for a 250F-he's got to work on consistency as he didn't make one main event (what first or second year rider doesn't?) and his starts (although he's a big dude). I think he should be down here racing 450MX but he's going to Canada to ride the MX2 class because that's where the money is.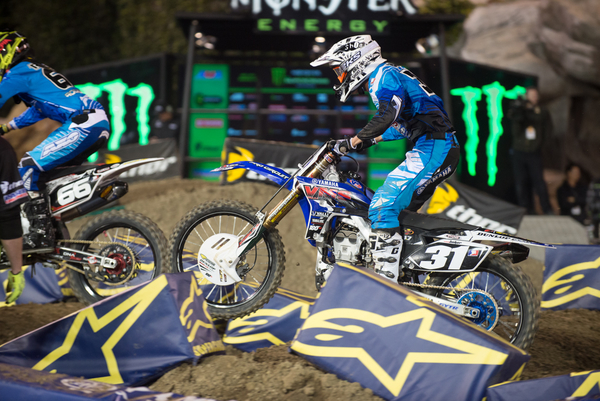 12th Place- Travis Baker. Baker's a veteran of the series by now (fourth year) and he's a solid rider but doesn't show a lot of flash out there on the track. And maybe that's the problem, there aren't too many practices or mains where you're blown away by the guy but at this point he is what he is and that's a good, not great, rider. He finished tenth in the MX points last year and I think he was better outdoors the year before as well so maybe he's just better outside. Two sixths, a missed main and some tenths is about what gets you a 12th.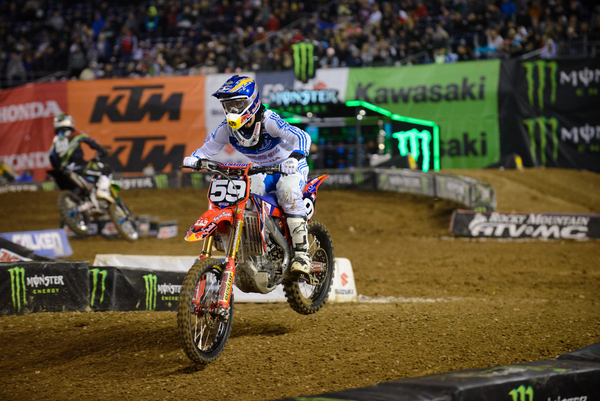 11th Place- Christian Craig. I thought this was a bad idea before the season started and I suppose I was validated although I didn't want to be. Craig has the skills to be a great racer but he's too big and too mellow for the 250F class in my opinion. He went backwards more than a few times but you can watch him out there and see that he has skills, I just don't know if he has the balls out style needed for 250's. He takes so long to get going in a race. Him getting hurt in Vegas cost him a top ten in the points but this is still Christian's career best in a series. That's the good side, the bad side is that he got hurt in Vegas and will be out for motocross season. And by the way, Craig has perhaps the best style out there.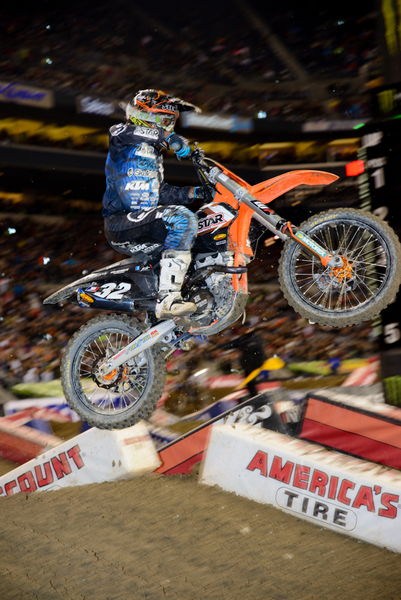 10th Place- Malcolm Stewart. Mookie Fever is at its all-time lowest but you know what? That might not be a bad thing. Stewart's like his older brother where you'll get the flashes but you also get the crashes. He wasn't consistent but no one in the west really was (only 1 rider, Cole Seely, finished every race) but he was at times solid and at times charged from the back to make stuff happen. There weren't any moments where he was, like in the past, jumping some crazy obstacle but he was solid. It's pretty unbelievable that in a 250SX class that can be nuttingly wild that Mookie hasn't ever made a podium.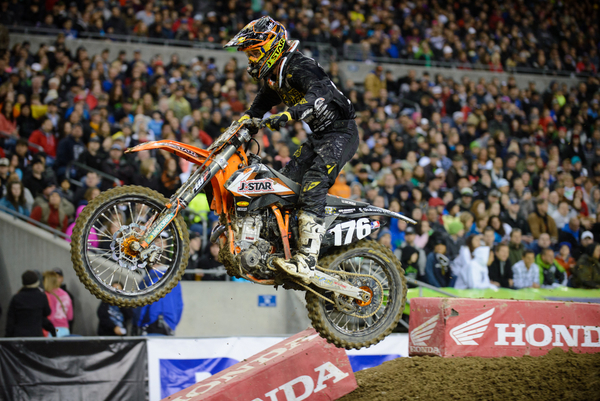 9th Place- Joey Savatgy. I remember that around round three of the series I had someone who follows amateurs tell me that they thought Joey would be "lucky" to make main events. I don't know if speaks highly of Savatgy's skills or not much about my buddies riding evaluations but whatever the case, Savatgy was very good in his rookie season. A great starter and some serious scrubbing skills, Savatgy showed that he can figure out this supercross stuff fast.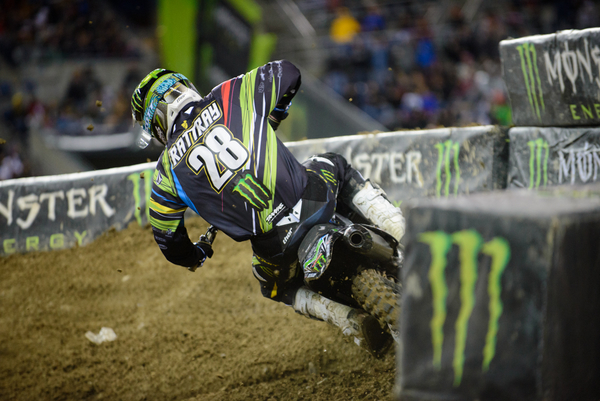 8th Place- Tyla Rattray. Not good for the former World Champion who last year was leading the series before breaking his neck. And if you think about Tyla's return last summer to the nationals as well as this supercross season, he's never really been the same guy. A hard worker who's a nice guy, it's weird that he did this poorly this year. Not sure what the deal was but he needs a rebound season on the 450 outdoors because this supercross season was poo-poo.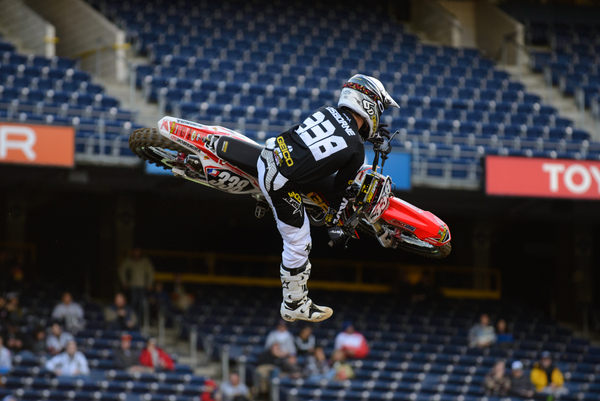 7th Place- Zach Osborne. The GEICO rider's return to supercross had its up and downs as there was speed there (3rd fastest in practice at A1) but then the 338 crashed in Phoenix and dinged up his shoulder. From there it was struggle to stay up front as he wasn't riding much during the weeks. He did get a podium but he ended the season with two poopy rides. Osborne's supercross season was sort of a washout, we didn't see what he could really do.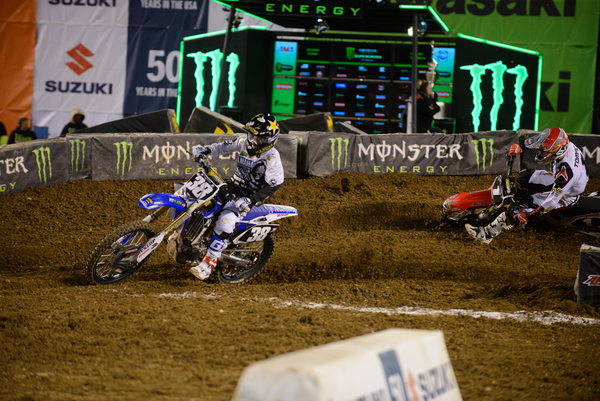 6th Place- Kyle Cunningham. This is Kyle's seventh year in the 250SX class (Sipes is the granddaddy with nine years, Davalos has eight) and would you believe that this 6th is a career best for him? Seriously, look it up! It would seem to me that he'd been better another year but I suppose Kyle traded his raw speed that we've seen for a little more consistency. Kyle got a couple of fourths and only DNF'd one race which for him is remarkable. So, uh, yeah- good job Kyle on not being as blazing fast as before but scoring higher than you've ever done.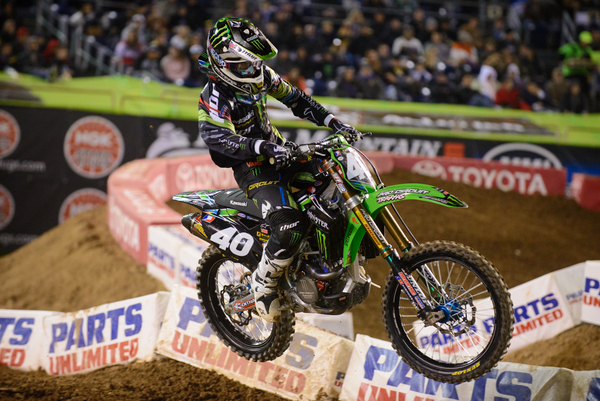 5th Place- Martin Davalos. We had an argument on a Racer X Podcast on who you would take in a three-lap battle to the death between Cunningham and Davalos and most thought I was crazy to take Kyle. But I did it safe with the knowledge that with any sort of pressure on him, Martin would collapse. He's had great bikes under him, made a lot of money, raced the class for eight years, won heat races up the wazoo, set fastest practice times but yet just can't get it done when it counts. He's a great rider but something between the ears just doesn't add up. He gets shitty starts, crashes or has a piano fall on him right when it's time to win a race. Look up his career podiums, you'd be shocked that it's so low for someone who's done so much. But the managers out there think they can be the one to wash the stripes off the zebra so he will always get good rides.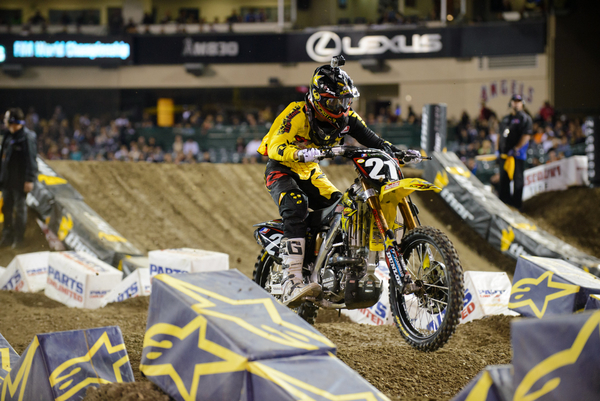 4th Place- Jason Anderson. This kid took a big step up in 2013SX and oh what could have been if it wasn't for the last lap crash in the 250LCQ in Phoenix which prevented him from making the main. Anderson won a round, made a couple of other podiums and his future, once thought to be pretty bleak, looks pretty good. He's going to win more races in 2014 as he gets better and acquires more confidence.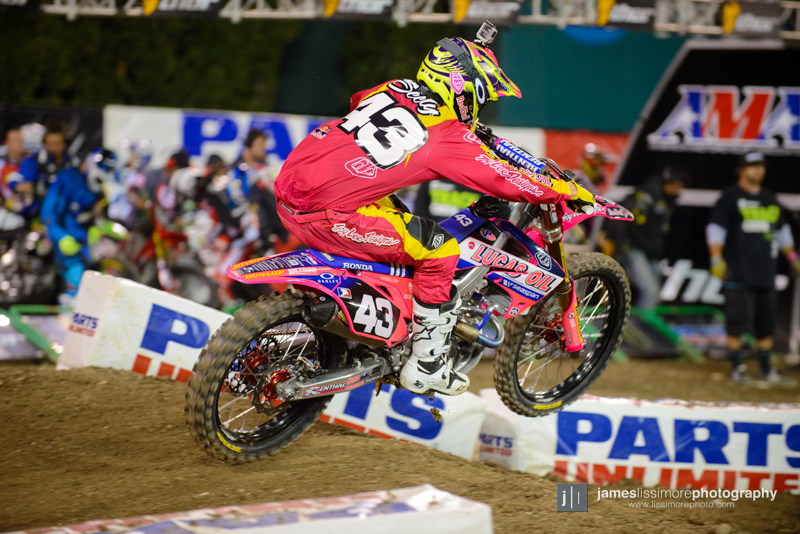 3rd Place- Cole Seely. There's no other way to look at this spot other than a disappointment for Seely. A past multi-race winner, Seely didn't get a one this year and in fact, only made four podiums. He admitted that his comeback to racing after almost a year off hurt him a bit and he couldn't get on a roll. He couldn't match Tomac or Roczen but really when you think about it, Kenny and Eli are set to be a couple of motocross upper-echelon guys here in a year or two and Seely hasn't done much outdoors to get to that level yet. I'd like to see him try the east coast because of the ruts and the precision needed but that's not going to happen as long as he stays at TLD (west coast only team bro). And that's another thing, maybe the team and Cole are a bit too comfy with each other? He's the number one guy on the team and maybe if he was somewhere that put more pressure on him to improve he'd be able to take his skills to a new level? I don't know, just spit-balling here.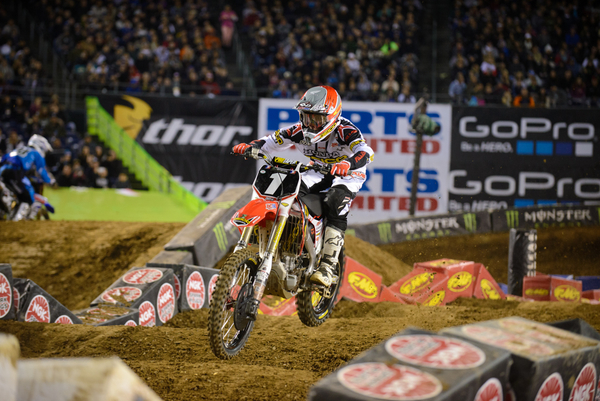 2nd Place- Eli Tomac. What an up and down series for Eli and really, just like the east series with Hahn and Musquin- can you really say that you'd take Roczen over Tomac if you had one pick to start a team? They were pretty equal out there and Tomac was very dominant in the beginning until the Oakland crash where he DNF'd. And Salt Lake City will be one that he rues the day for a long time. No matter what, Tomac's going to be on a great team next year making lots of money and this year will be but a blip in his career but still, this one has to sting a bit. I loved Tomac's attitude this year when things didn't go his way, meeting with the media, smiling on the podium and trying to be a professional even when shit went sideways out on the track.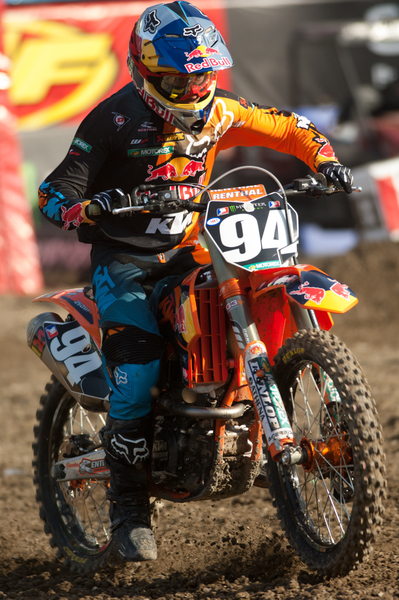 1st Place- Ken Roczen. Roczen looked awesome in his first year on the west coast and last year, on the east, he was just so-so. Back on the west this year Roczen was fantastic throughout and despite the total brain fade at SLC, he was probably the better rider this year in this series by a bit. When Tomac was clearly faster in the beginning of the year Roczen took his second places and said that it's a long series and now was not the time to do something dumb. Roczen also came through in the clutch in Las Vegas when he had to make it happen (or Davalos folded badly, but let's give KR the credit shall we?) and Roczen has a bright future next year in the 450's.