Just the hard truth
Just the hard truth
Photos by Simon Cudby
Just a look at some guys that probably fell under the radar and won't get talked about much- here's some words about them-good and bad.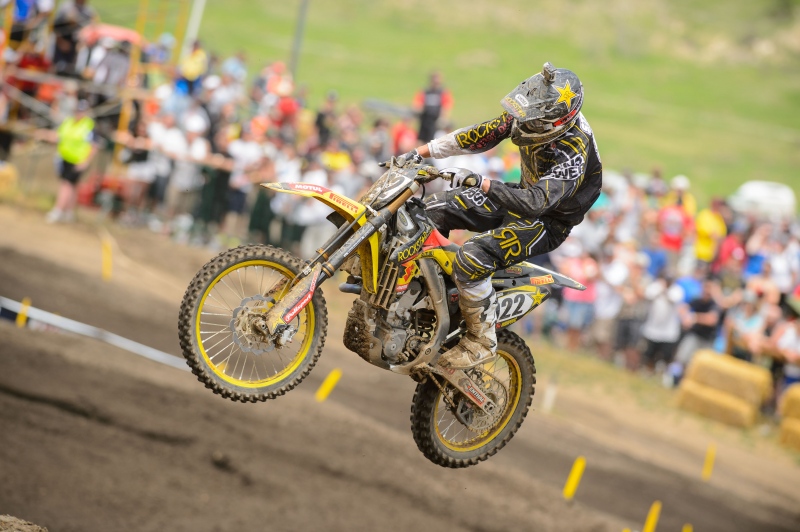 UPPER- Although Clement Desalle outperformed him, I thought that Kevin Strijbos was someone that flew under the radar at Lakewood. The Belgian was picking his bike up in the first turn in the first moto and rode great to get all the way up to tenth. He then Tweeted that he was tired so I wasn't expecting much in the second moto but he rode steady to an eighth. So he passed a grand total of 18 riders on the day and I'm not sure he himself ever got passed. Good ride!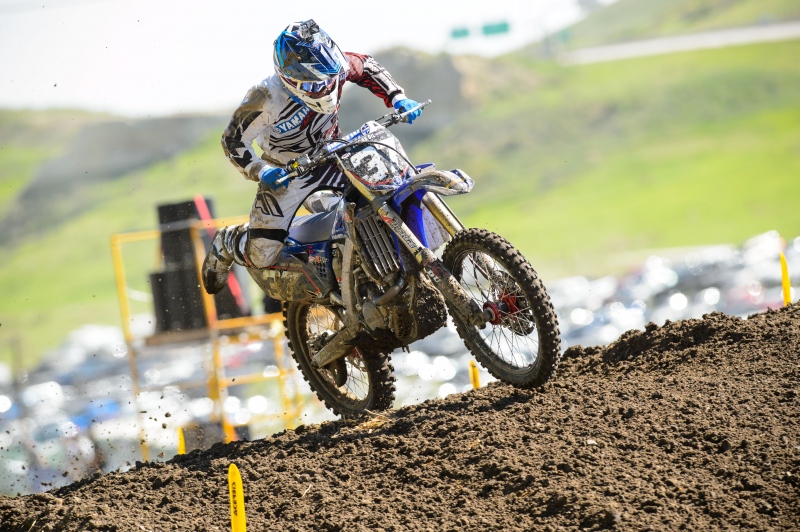 DOWNER- Alex Martin went DNF-DNF on the day. Not sure what happened in the first moto but in the second his bike seized up on the parade lap and couldn't make the gate drop. Bad day for him and his Eleven-10 Mods team.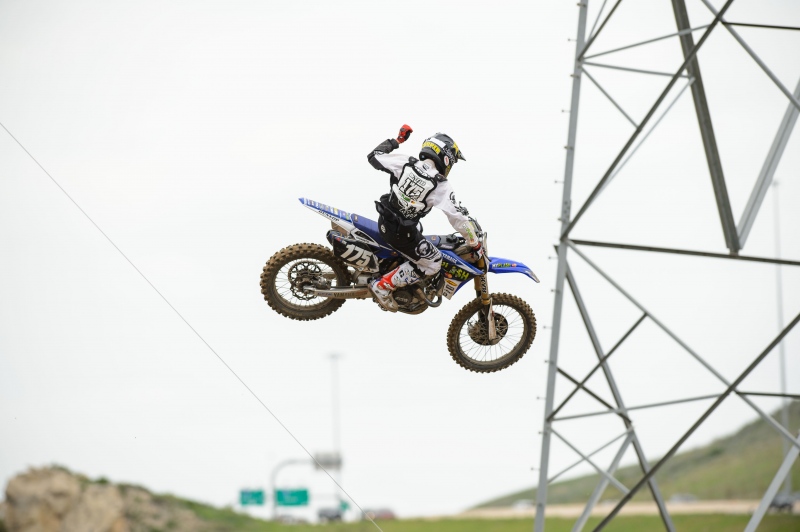 UPPER- Just like last week, Cooper Webb should've been much higher up in the overall sheets. His ride in the first moto was terrific as he got third and in the process caught and passed some great dudes. In the second moto he got a terrible start, went from twenty-second to tenth in a great ride and then with three laps to go, crashed off the side of the track (which others did as well) on the tabletop and lost seven spots. So last week if it wasn't for a last lap stall he would have been seventh overall and this week he had fifth overall locked up until three laps to go. Webb has been great and it's nice to see Yamaha and Star Racing produce a top level 250MX rider.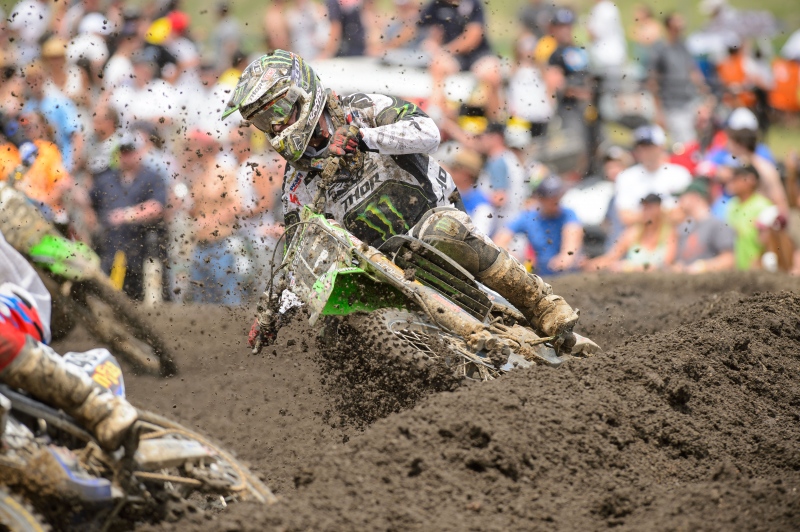 DOWNER- Dean Wilson looked to be feeling the altitude out there. His 11-9 finishes weren't very good for a guy like him and there's no doubt about it, him being eleventh in the points after two races isn't what I (or Mitch Payton) expected him to be. He's a long way from the Justin Barcia's and Trey Canard's of the series and I thought he'd be right there. He looks to me to be riding the bike a bit like a 250 where he grabs handfuls of throttle and sort of herky-jerks it out there which also makes you more tired.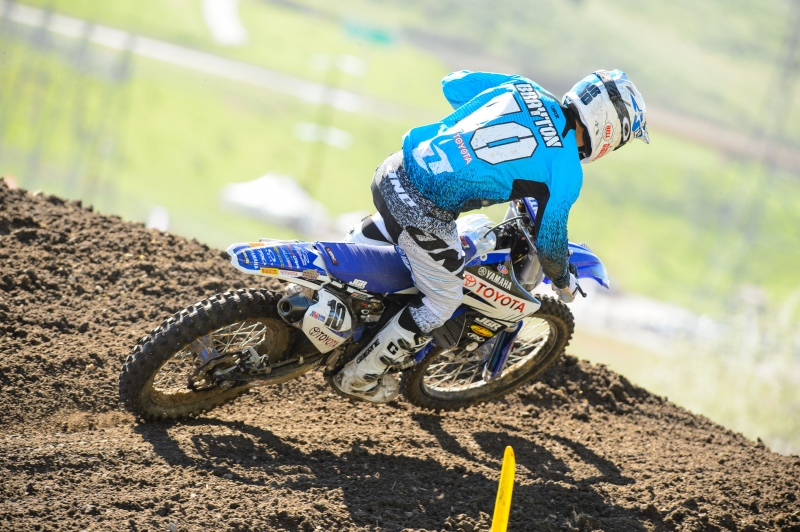 DOWNER- Justin Brayton's specialty is not outdoors, we know this but twenty-first in points with two motos where he hasn't scored any points is tough. Brayton's gotten bad starts, he's crashed and at Lakewood he was lapped both motos. There's no way he's this bad and I'm sure he'll figure it out but for now, wow- it's not good. Cheer up Brayton fans, this has to be rock-bottom for you. He'll get better. He has to.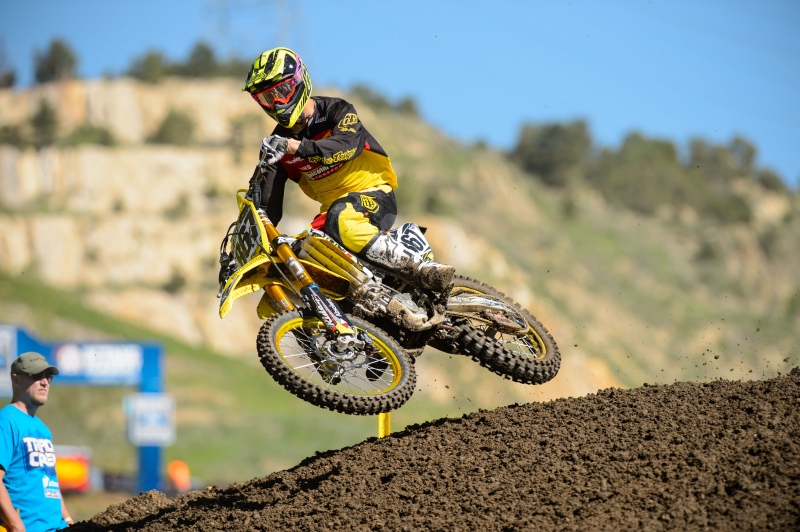 UPPER- When you're scrolling through the points, the name Frederick Noren is the first one that comes up to as "Huh?". He's 19th and ahead of Brayton, Chad Reed, Michael Byrne and right behind Josh Grant. And he's as privateer as it gets folks. Noren isn't flashy but he puts in the work during the moto and appears to have a lot of fight in him as well. Him and Weston Peick are the only real "privateers" inside the top 20 but I do understand your definition of privateer could be different than mine.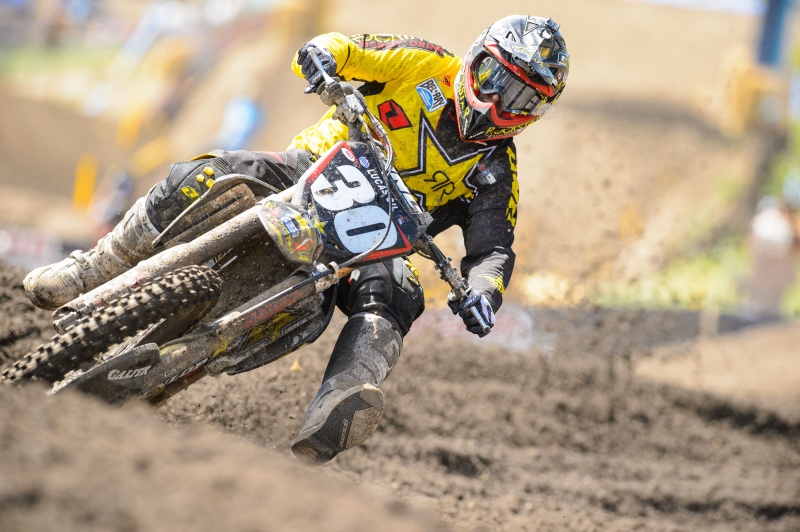 DOWNER- Two weeks in a row for Izzi on this list and it's hard to believe that he's been focusing on outdoors this whole time. 11-13 on the day and looking tired for both motos. Lakewood was better for him than Hangtown but not by much as his starts were much better than they were last week. I think most of us and his team thought that "Dominic" (maybe he needs to go back to Nico) would start the series better.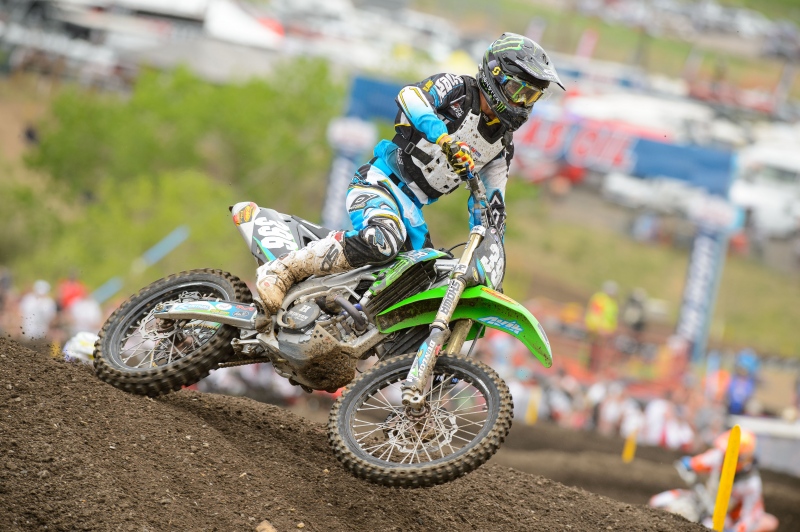 UPPER- Much like Noren, Dillan Epstein is the first guy in the 250MX points where you go "Huh?". As he sits 17th in the points after two rounds and is the first, again to me, privateer in the points. He went 15-15 at Lakewood despite starting outside the top twenty in both motos. Epstein turned pro last year for the last national of the year and so he's doing pretty well all things considered.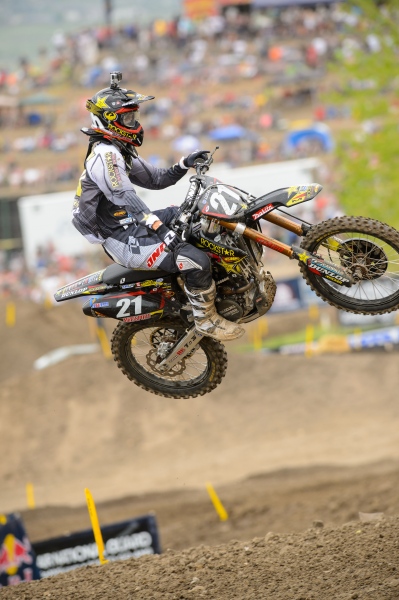 UPPER- Jason Anderson had a nice first moto with a 5th but in the second moto he crossed the finish line in 40th position after the first lap. Yes, that's right. So from there Anderson had to get busy and by the end, 27 riders were passed and he stood 12th. So he'll prob get the RC Hard Charger Award next week which is something that no one wants to really get but this just in- Anderson was very good at Lakewood.