Here are the dudes that were good and bad from RedBud
Here are the dudes that were good and bad from RedBud
PHOTOS BY JAMES LISSIMORE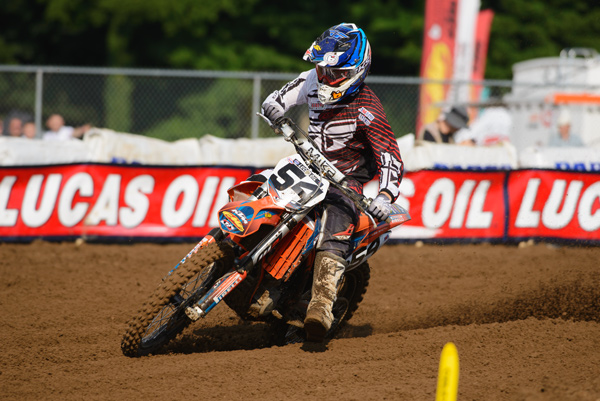 UPPER- Les Smith got a 14th overall at RedBud and don't look now but Smith now has had his best four motos in the last four motos. In the second moto last week he came through the pack and showed he had good fitness. This week he went down on the first lap of moto 1 and ended up with a 14th. You won't hear much about him because he's not that close to the top ten but he's ridden well the last two weekends.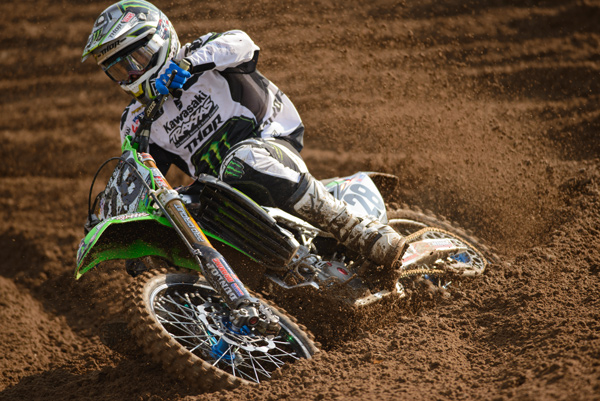 DOWNER- Tyla Rattray didn't race Redbud as he hurt some ribs in practice and he's now missed four motos out of the last six. At High Point we thought he turned a corner with a third overall, he blitzed through the pack at Budds Creek before going down and hurting his wrist. He came back at Southwick and rode great despite two falls in the first turn and was looking to show that speed at Redbud but it was not too be. Rattray's up and down season continues.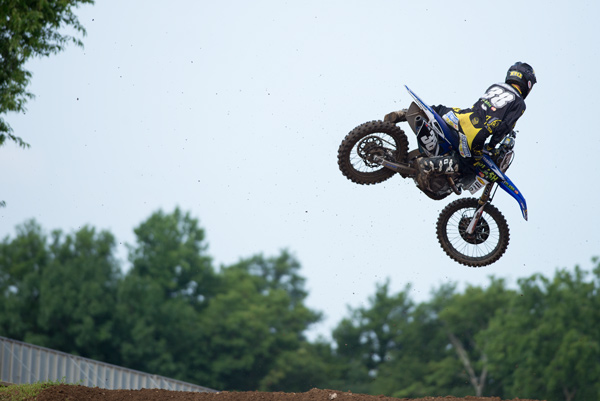 UPPER- Kyle Cunningham caught and passed Blake Baggett in the second moto despite almost eating poop in this photo taken in practice. If I told you that Kyle Cunningham was eighth overall in the 250MX points, you would be surprised right? Well he is. in his last three motos he's been very good and he's putting together a nice consistent season which for him is also a bit surprising.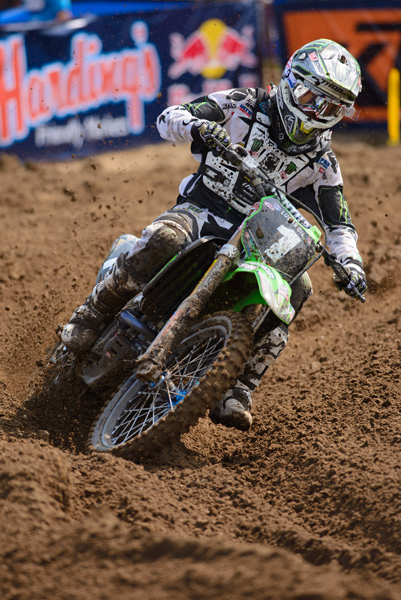 DOWNER- Blake Baggett went 8-10 at Redbud. He crashed late in the second moto which cost him some spots but whatever it is that's bothering him (most likely the wrist) it's been a weird season for the champion. Blazing fast at Hangtown and Budds Creek, there have been other weekends where he's just been ok. My pick this weekend for the podium, Baggett just couldn't get it going despite glimpses of his old self. He did indeed drop his lap time late in the race but it wasn't enough. He's too slow to get going, his starts aren't there and he's almost-I say almost- out of the running to get his number 1 plate back.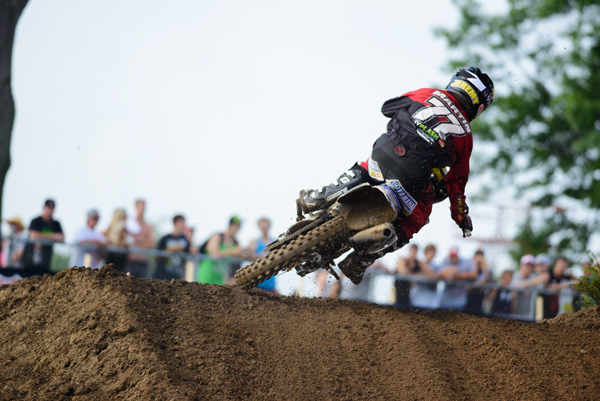 UPPER- Jeremy Martin scored his career best national finish with his third overall. Good for him and his team, Jeremy was fast all day long and also struck back late in the race on guys. 4-3 finishes show us what he can do and it's interesting to me that most people think his teammate Cooper Webb has the better potential but Jeremy sits higher than Webb in the points and now has the better race finish as well.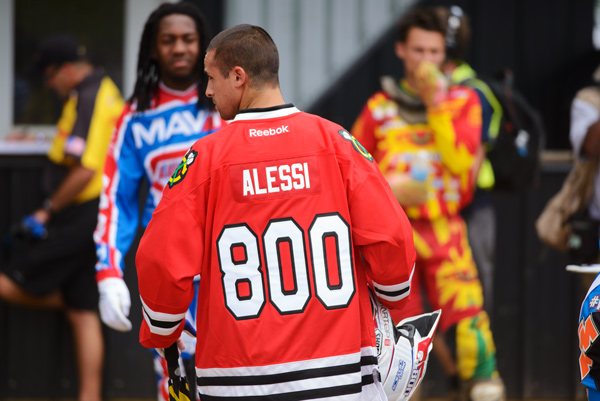 DOWNER- Mike Alessi, despite wearing a Chicago Blackhawks jersey in Detroit Red Wing country, had a tough day at Redbud. Mike went down twice in the first moto and pulled off with what he thought was an ankle injury. Second moto he was ok, he kind of stayed where he started. Mike's dealing with a small injury from his Budds crash that's preventing him from being his usual stellar guy out on the track. He's definitely lookijng forward to the weekend off.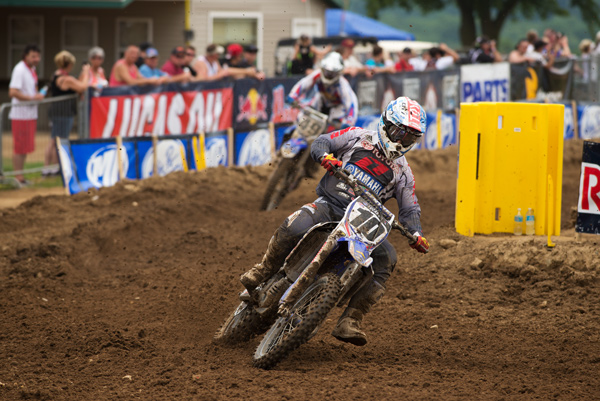 UPPER- Justin Brayton has now had three good races in a row. Sure he DNF'd the first moto at Southwick but besides that, five out of the last six motos he's turned it around and been much better than his horriffic start to the season. At Redbud he scored a strong sixth overall which is about the best anyone can hope for being as how he's a stronger indoor rider. Brayton was good at the Bud.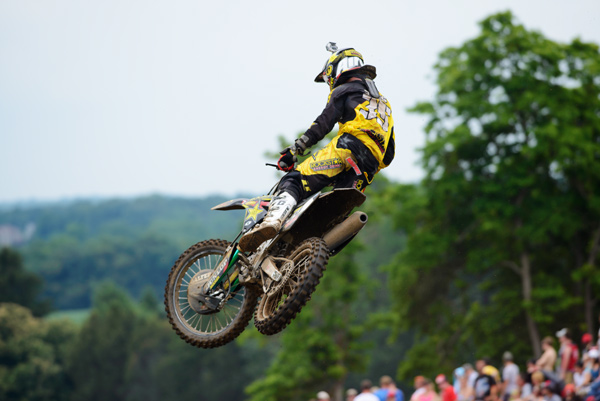 DOWNER- Ryan Sipes wasn't so good at RedBud. In talking to him after the race it seems that he's as mystified about his finishes as anyone. Sipes has always been a hit or miss kind of racer but even on a bad day he's better than his 12-14 day at Redbud that was hurt by a crash.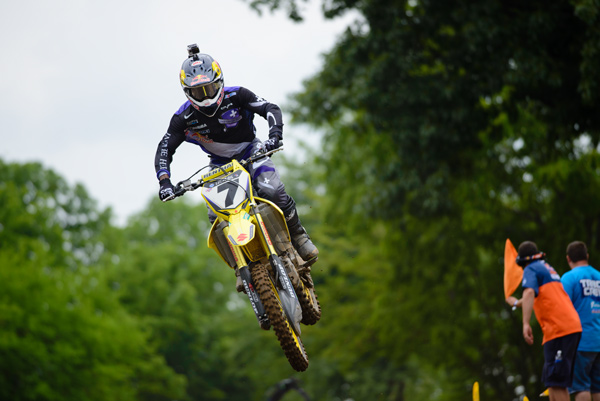 UPPER- James Stewart went 2-2 on the day and yeah, maybe Ryan Dungey was better than him but other than that, it was a well-earned finish for the #7. He led for a bit in the second moto and I was impressed with him reaching down and holding RV off in that moto as well as keeping both RD and RV honest in the second moto once he lost the lead. Stewart looked to have some trouble with lappers that the top two guys didn't but let's face it, this was a good day for Stewart no matter how you shake it.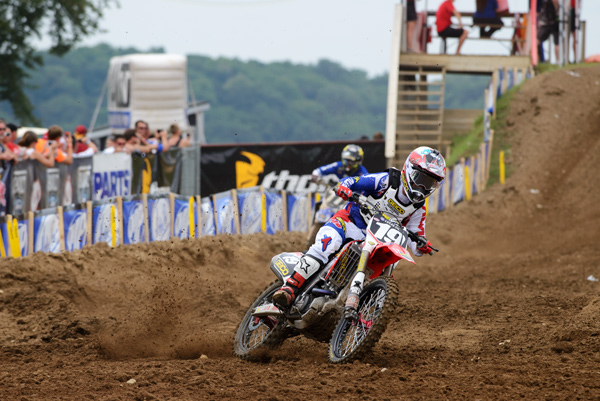 DOWNER- Wil Hahn once again got great starts but that was about it for the #19. He went backwards from there and after the race, he wasn't very happy with his ride. Hahn should be a 4,5,6 guy most weekends with his skill and bike and so to go 9-12 at Redbud with his starts, well he's got to be better. Listening to his interview after the first moto, he seemed pretty depressed.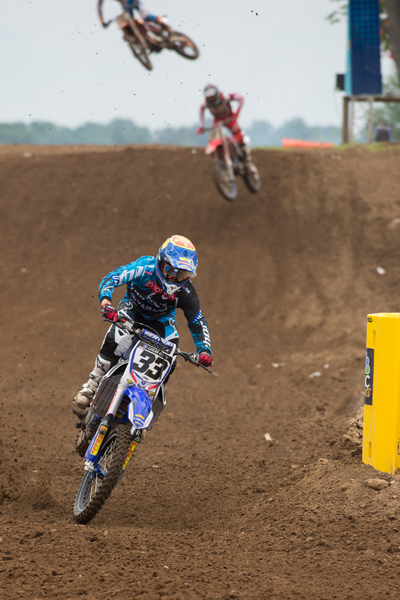 UPPER- Josh Grant scored a third overall on the day in a couple of great rides for him and his team. This is why Josh gets rides- it's that simple. He was fastest qualifier at Muddy Creek, gets third overall at Redbud-and yeah he may miss races with injuries and he may not always get it done but there are times that lightning is caught in the bottle and you get what we saw at Redbud. Grant was great, no doubt about it. And with the JGR guys deciding on whether to keep him or not for next year, it couldn't have come at a better time.