Herrlein and Archer battle it out for Moser
Herrlein and Archer battle it out for Moser
Photos: Thee James Lissimore
It's Wednesday when we look into the heart and soul of the riders that almost made the main event in Toronto, by stalking their Instagram timeline, eh.
#72 – Daniel Herrlein & #285 – Tony Archer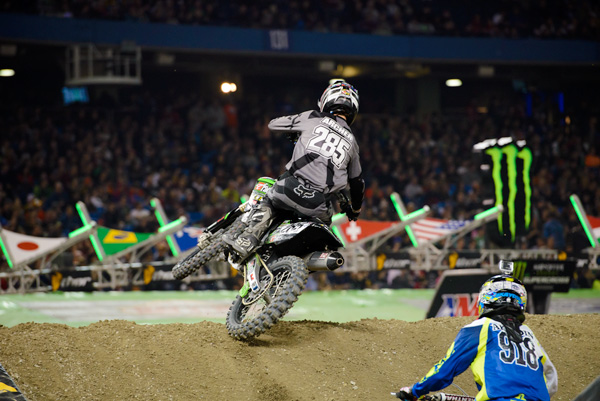 Tony Archer, #scrubbing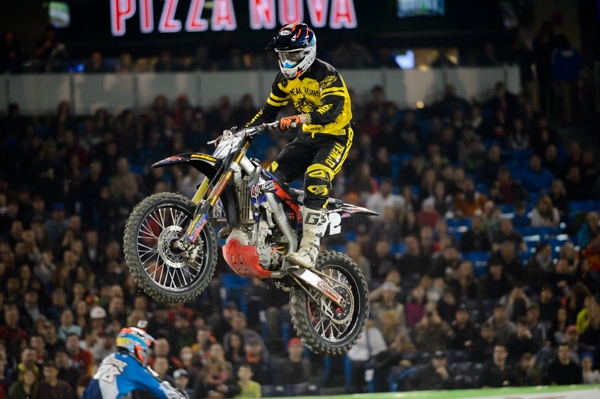 Dan Herrlein. I'm a fan of the retro Oneal gear, but I really need to get to the bottom of this red skid plate situation.
Archer clearly has this matchup won, over 3,300 people heart his motorbike and sunset pictures. I'm too scared to try Snapchat the potential for dong shots seems high, but send Archer a picture and tell me how it goes.
Here is dherrlein72, gapping a pool on his 110 like a boss. I think it helps make up for his lack of followers compared to archer285.
Here is archer285 at speed and getting style points at the same time.
Cool GoPro shots from both riders. I like the angle better in Herrleins picture which captures the front number plate. Archers color definition and blue sky provides a better background. Maybe Archer could give Herrlein a lesson on his Instagram filter choice.
I can't take this bathroom selfie picture of Herrlein seriously, maybe it's just the colors in the shower curtain that I'm not feeling. Archer trying to look mean or angry in his car selfie. The longer I look at these two pictures the more it's creeping me out, they are looking right at me. Herrlein wins because of the irony of the cliché bathroom selfie, and Archer looks more like he has uncomfortable gas than being mean.
Herrleins garage looks a lot like most garages it's a decent size concrete floor, fairly organized, ok lighting, maybe its heated. Archers garage looks like a race shop, finished and painted walls, good lighting, and even has flooring. I'm sure you have to be more careful about getting fuel and oil all over the floor and starting your bike up inside but that's a small price to pay to look cool.
Both riders have little fans which is cute. These kids have no style sense though. Herrlein get that kid a 100% tee shirt or something he's wearing an AMA tee. Archers little buddy is wearing crocs with socks, but for sure Berlutti supports the camo shorts.
Herrlein is yet another rider that has these boner wheelies down solid. I don't know who the guy is that Archer posted a picture of doing a wheelie but that was the only wheelie picture I could find. As far as I know it's no easy task to wheelie a Harley but maybe I'm incorrect.
At first glance I didn't classify this Herrlein picture as a scrub but he has it hashtagged #scrubinnn. If you hashtag #scrubinnn I expect more, I'm just being honest. Archers picture on the other hand should be using the #scrubinnn hashtag because that is a sick picture.
Both horribly blurry photos. I think Herrlein wins though because I can't even make out the number on his bike it's so blurry.
The simultaneous railing the corner is pretty cool. Archer's orange gear really helps make this picture pop which almost tricks you into thinking it's a really cool corner photo until you look closely and realize it was just smoke and mirrors and this is a average corner picture.
Herrlein is petting bambi and Archer is eating him.
Wooded whip pictures from both these guys reminds me of my hometown of Seattle, the evergreen state. Good whips here from both guys. I can't decide which one I like better, so it's a tie.
Thanks for reading please send any and all comments to jasonw@racerxill.com