Moser takes a look at some of the less fortunate from Hangtown
Moser takes a look at some of the less fortunate from Hangtown
Photos by Simon Cudby
One of my favorite Hangtown stories:
Hangtown Dirt Digger: "Hey Damon, what did you think of the track, how can we make it better?"
Beast from the East: "Hang a closed sign on the gate."
Notable shortcomings on the weekend:
250F class:
Cole Seely with a crash and mechanical in Moto 1 and a big crash in Moto 2.
Blake Baggett with a mechanical in Moto 2 (Put Mitch Payton on suicide watch).
The Rippa didn't start Moto 2, not sure why and I'm too lazy to do any actual research (I checked his IG and twitter no mention of the DNS, but he is pumped on his chick right now).
Cunningham had some suspension problems in Moto 2… aka, rod and stroke issues or a shaft problem.
450F class:
Tedesco crashed and bent up his bike in Moto 1.
Grant; "Moto 2 twisted my ankle and ran into some bike issues."
All things considered a somewhat quite weekend in regards to coming up short. Baggett jacked my fantasy league because someone who has a moto podcast said "Baggett will run away at Hangtown, stamp it". Baggett was a favorite coming into the season, and even with his slow start I wasn't ready to count him out but now he's got some work to do, a lot of work to do. I didn't want to profile Baggett though; this is my column so I do what I want.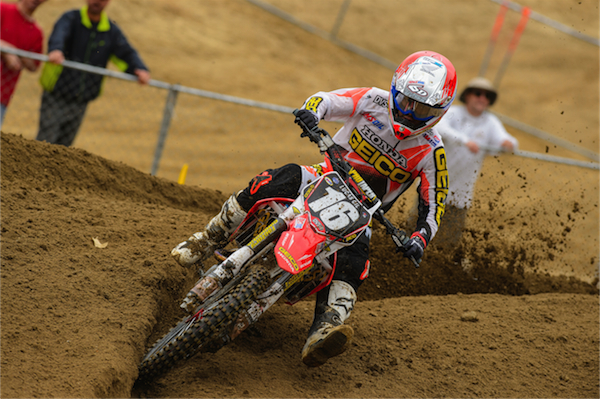 Osborne should'a could'a wood'a been fast this outdoor season
Having a bad race or weekend is a shortcoming but not even lining up to race is the ultimate shortcoming. I present to you the Zach Osborne interview.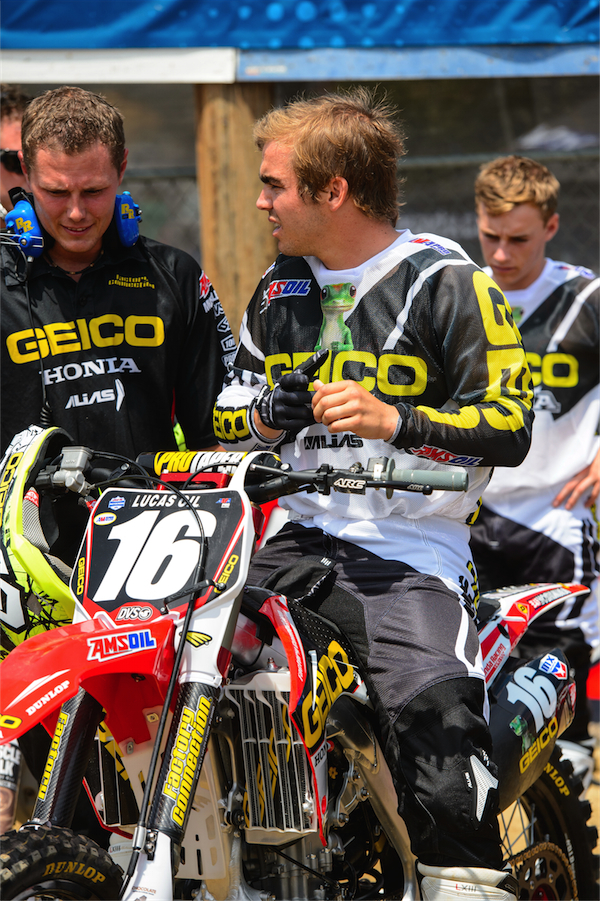 It almost looks like Osborne is giving a thumbs up in this picture (too soon?)
Thanks for reading please email jasonw@racerxill.comwith any compliments and complaints, he is also happy to provide you with the TV schedule for when the race will be aired in your area.
Moser
Photos: Cudby