Thomas tries to predict the future in the 450MX class
Thomas tries to predict the future in the 450MX class
Hammerhead Designs was launched with the intent to provide new and better parts and innovative accessories for motocross bikes. One of our goals has been to design entirely new and unique products with improved ergonomics and the shift lever was the first part that we felt could be dramatically improved by providing a feature that would allow for the shifter to be repositioned to perfectly suit the riders size, shape, and preference.
Photos by Simon Cudby
This weekend marks the halfway point of the series. It seems like just last Saturday we were all standing on the hills of Glen Helen, anticipating a summer full of motocross excitement. As we have rolled on, there have been some predictable events but also some real surprises along the way for the 450 class. I wanted to take a look at a few of those and also what I expect to unfold.
The Ken Roczen/Ryan Dungey duo has been the absolute class of the field. Sure, they haven't won every race but standing back and looking at the big picture, they have been dominant. They hold a 43 and 27 point lead, respectively, over 3rd place in the points, James Stewart. Unfortunately for the rest of the field, I don't see this changing too much. I think that Eli will jump in there and make things interesting but on a championship level, one of these two riders will be on top in Utah.
James Stewart has been somewhat up and down. He was underwhelming in the opening rounds and cited a few bike setup issues as his boggle. We saw him bounce back to absolutely dominate round 4 in Pennsylvania, leaving many to wonder if he would catch fire down the stretch. His untimely crashes last weekend at Muddy Creek cost him valuable points if he wants a shot at this title. I think he will win another race or two but he has to avoid the crashing bug because the two KTM boys are on their game. All of this is irrelevant if the WADA/USADA testing takes a turn for the worse, of course. That is the elephant in the room and I firmly believe that no one knows where that will ultimately end up when all is said and done. There are more factors and variables in play here than I care to consider. Stay tuned on this one, it could heat up any day.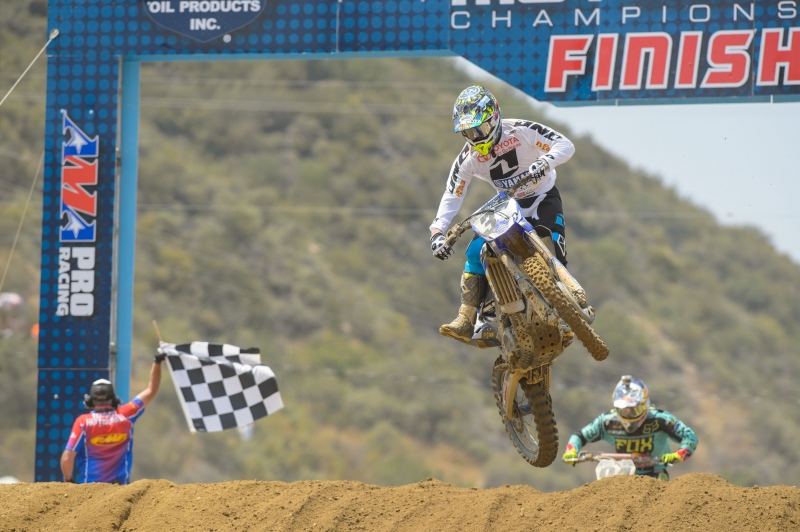 "He is fighting for a 2015 contract and putting in results week after week is a good way to go about it."
Firstly, Josh Grant has been much better than I would have guessed. His opening moto win was nothing short of fantastic and really set the bar for him and his summer. Since then, we haven't seen that winning level speed but he has definitely been much more consistent than most would think. He has hovered around that 5th-6th place spot and regardless of what David Vuillemin would tell you, that is nothing to sneeze at. He is fighting for a 2015 contract and putting in results week after week is a good way to go about it. Keep it up, Josh.
Eli Tomac made his debut in the 450 outdoor series last weekend and made his presence known immediately, jumping out to an early lead and wowing the motocross world. The KTM duo slowly reeled him in but Eli showed that he will be a force to contend with as he finds his racing legs. It's a shame that he wasn't healthy to begin the series as I think he could have made this a 3 way fight all summer long. Look for him to steadily prolong his ability to run the lead pace and win one of these soon. Remember, he beat Ken Roczen consistently last summer en route to the 250 championship. I am sure Eli hasn't forgotten that fact.
Trey Canard has been very good. I feel that Trey is a bit frustrated that he hasn't been able to crack Kenny and Dungey consistently but he hasn't been necessarily bad either. I know Trey wants to win and that has to be nagging at him. At Mt. Morris, he was the closest he has been all season and I am sure he hoped that things would snowball from there. Unfortunately, Tennessee was a bit of a step back as he lost touch with the leaders sooner than he would have liked. He has a few of his best tracks upcoming, though, so look for the 41 to be a big factor. Muddy Creek probably didn't sit well so I expect him to exact some vengeance in about 48 hours.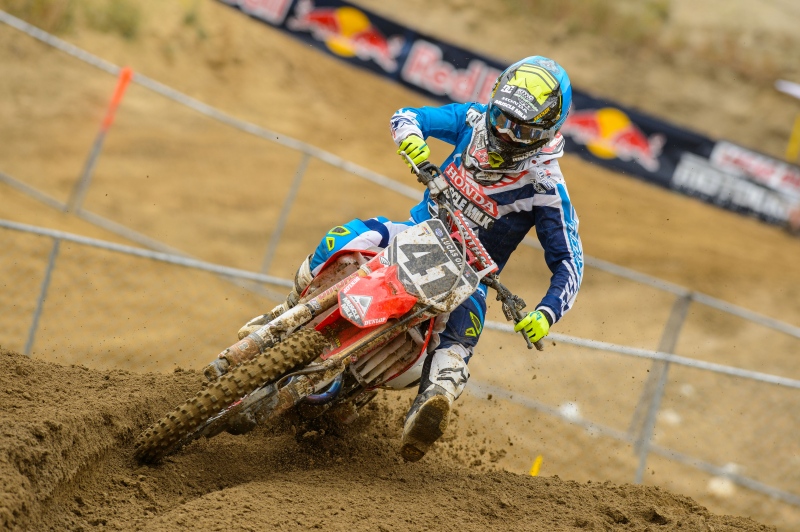 "At Mt. Morris, he was the closest he has been all season and I am sure he hoped that things would snowball from there. Unfortunately, Tennessee was a bit of a step back as he lost touch with the leaders sooner than he would have liked."
Chad Reed has been a work in progress from the get-go. He came in still somewhat injured and definitely not at 100% race ready. He needed to be out there for his team and sponsors so that's what he did. His results haven't been what he would have liked but I think he will show improvement soon. He has his 3 best tracks coming up all in a row so look for him to make his mark. If, for some reason, he struggles over the next 3 rounds, this summer could really drag on for the 22. Hopefully, (yes I am biased), he can show the form we saw in the 2014 SX series in the next couple of months. Racing is simply more exciting with Reed at his best.
Andrew Short is doing what Andrew Short does. He gets good starts and puts in solid lap times en route to a top ten finish. He does this week in and week out, whether it is supercross or motocross. Short is the consummate professional both on and off the track. His work ethic is enviable and his personality is ideal for not only a professional athlete but for a person in general. I look for him to continue his good results and keep peeking into that top 5 like he did in Tennessee.
As we move forward, some riders will slip off their form and some will rise to the occasion. There will be crashes and mechanical DNF's as well as holeshots and come from behind wins. That's the nature of outdoor motocross. I am going to put my prediction out there for how the series wraps up. Wrong or right, this is how I see it shaking out.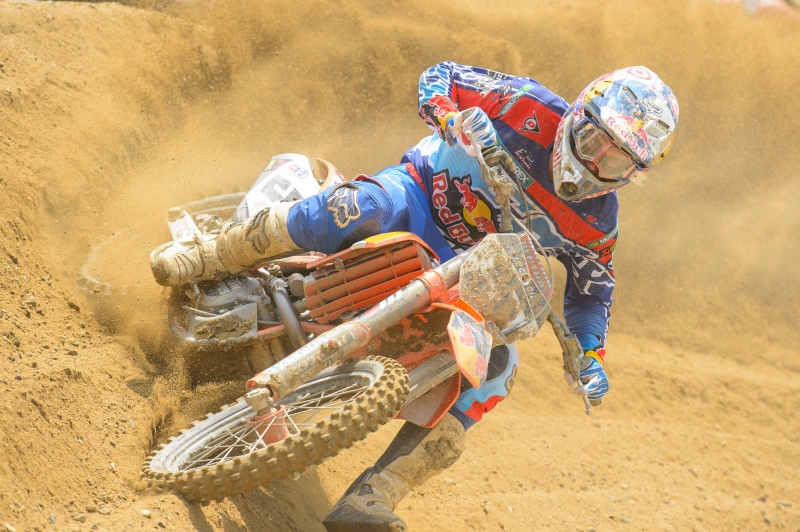 Thomas has Dungey finishing second in the 450MX standings when it's all said and done.
1. Ken Roczen. He has been too solid and confident to let this get away.
2. Ryan Dungey. He has been great but hasn't been able to beat Kenny often enough to turn the tide.
3. James Stewart. He sits 4th in points, just behind TC41 but I think he will win a few races and slightly edge Trey at the end.
4. Trey Canard. I have Trey and James coming down to the wire for 3rd but I think James may have a few incredibly strong days that gives him the edge. I will say, though, that Trey may win Millville.
5. Brett Metcalfe. Metty has had a few rough weekends lately but he will bounce back. He has been dealing with a nagging injury that I expect to improve soon. As he feels better, so will his results return. He will be strong late in the year which will be key.
6. Weston Peick. I almost had him in the 5th spot but he has had a tendency for one good/one bad moto. I think Metcalfe will benefit from that and retain 5th.
7. Chad Reed. Currently, Reed sits in 9th but I look for that to change. Over the next 3 weeks, he should be closer to the front and his points will reflect those improved results. He will have to pass Mookie and JG33 to get there but I think his consistency and experience will win out.
8. Josh Grant. I expect Josh to be really strong at Red Bud this weekend. He may even land on the podium in a moto. Having said that, I also see some variance coming down the stretch and a few bad moto's sprinkled in there. The loss of points in those moto's will let him slip behind Reed and don't look now but Tomac is coming.
9. Eli Tomac. I really considered moving Tomac into 7th or even higher. I look for him to be in the top 4 (minimum) every moto from here on out. He will start gaining points in chunks on the riders in front of him and could very possibly move into the top 6-7 if things go his way.
10. Andrew Short. I think Shorty sneaks in here with his consistency and ability to stay out of trouble. He may not win a moto but he will score solid points every opportunity and stay in the fight all summer long. Top 10 in the series is a good result when you look at who he is fighting to stay there.