Ricky Carmichael, Paul Buckley and a story.
Ricky Carmichael, Paul Buckley and a story.
I started shooting Motocross Photos in 1975 basically just because I liked to but then when I started showing some of the guys I knew who raced they would tell me, hey you should sell those, when I asked them "who would buy these?" they said we would we'll buy them all. Those guys were true to their word and they bought every photo I took of them and that was the start of Buckley Photos. Since then I've shot a ton of local races around here in New England, I'd say 99.9% of the novices that have ever raced in New England have a Buckley photo of themselves hanging in their garage.
I also shot a ton of nationals and supercrosses X Games Gravity games road races GNCC's a little bit everything over the years traveling around the country shooting for almost every motorcycle magazine in the world I guess as well as shooting for almost every motocross clothing and accessory company in America. Want to order a classic print or something else? Go to buckleyphotos.com and we'll hook you up. Thanks for reading- Paul Buckley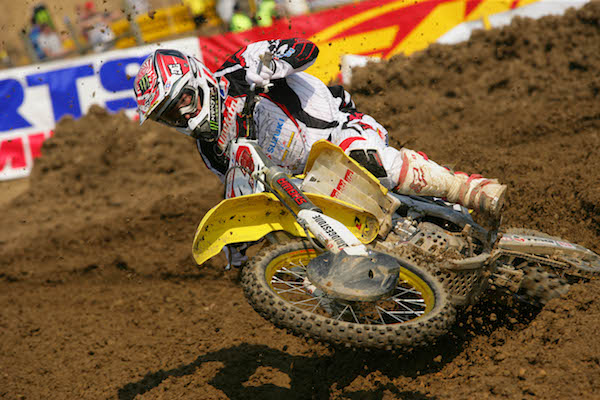 RC at High Point in 2007
This is RC at Highpoint in 2007. It's Saturday qualifying and it was a battle between Carmichael and Stewart for pole. Ricky would go out and do a crazy fast lap, James would see the time on his pit board and then go out and beat it, Carmichael would then see that time and throw down another crazy fast lap just beating his rival's time by a couple of tenths. They went back and forth for a few insane laps until RC captured pole (I'm pretty sure). Sure was fun watching those two that day.