It is that time again; time to delve into the cornucopia of creative conflagration that is the hallmark of the interwebs.
It is that time again; time to delve into the cornucopia of creative conflagration that is the hallmark of the interwebs.
Time to take in the utter audacity and boundless creativity of the modern day moto artiste. A breed of virtuoso so fearless and so bold, as to leave any modern day art critic in a slack-jawed bewilderment. While the taste of these latter-day Da Vinci's might be in question, the splendor of their creations is beyond reproach.
As always, read on at your own risk…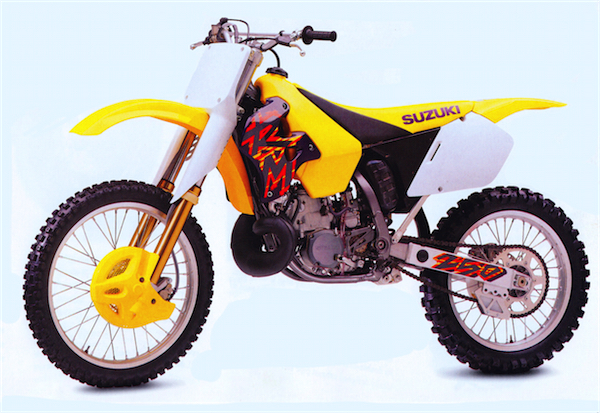 Donor Bike: 1997 Suzuki RM250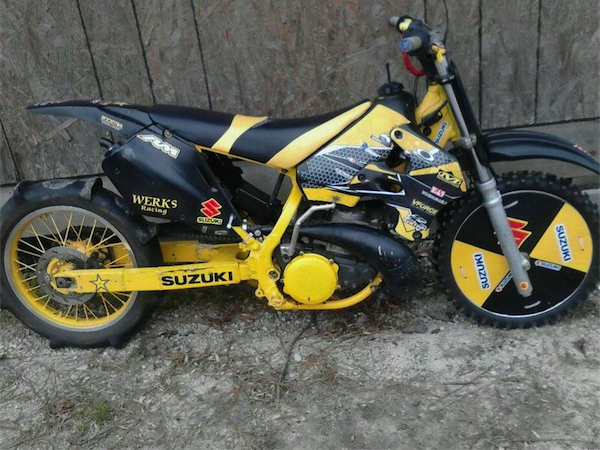 Out in Glammis you will find all manner of crazy off-road creations, ranging from nitro-burning Volkswagen Beetles, to 1000cc dual CR500 powered trikes. In the dunes, anything goes in the quest for ultimate speed up the power robbing sand drags. In this case, it appears someone has tried to turn one of the more lackluster machines of the 1990's into some kind of off-road dragster for the Hayabusacrowd. While it is pretty obvious someone has put some serious time into this project, I can't help but question the wisdom of said operation. For starters, the '97 RM was no powerhouse, so slamming it and throwing a paddle on the back was most likely going to do little other than roast its already questionable clutch. Maybe the yellow clutch cover is to aid with heat dispersion?
While we are on that subject, the whole wasp motif is pretty much terrible and the frame and swingarm looked to have been sprayed with a can of Krylon. On the plus side, the bike appears to be a Yoshimura backed "Werks" bike, so there may be some ponies hidden beneath that goofy paint scheme. Come to think of it, this is probably one of McGrath's old factory bikes…
Mutant Rating – 4.25 Naked Kenny Watsons (out of 5)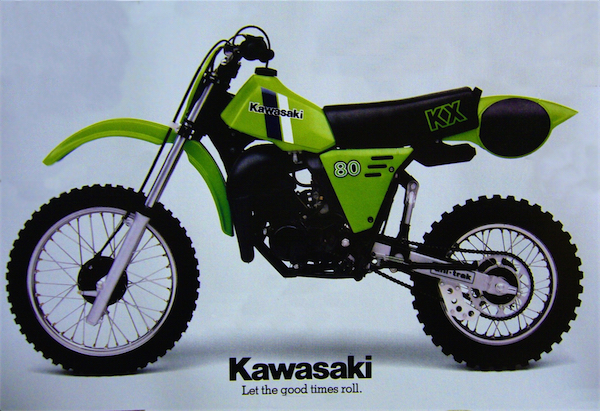 Donor Bike: 1982 Kawasaki KX80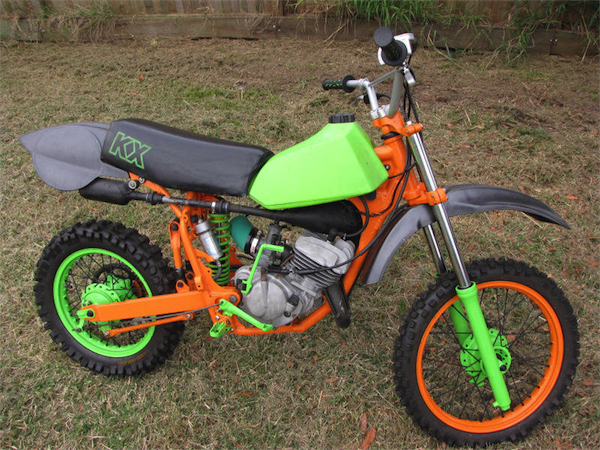 Wow, now this is a KX80 of a different color…literally. While the Halloween motif is utterly eyeball searing, there is no discounting the commitment of its creator. This actually looks like a pretty thorough job of recreating the little Kwacker's pallet and someone took quite a lot of time to properly disassemble the bike and repaint everything. The wheels appear to have actually been broken down and re-laced, as apposed to just spray-painting everything. Even the goofy rear fender is correct to the bike and era. If it still had an airbox, it would actually look pretty clean, aside from the Headless Horseman color scheme of course. Personally, I'm thinking Chad Reed should go with this look for Team TwoTwo next year. God knows it would stand out on TV.
Mutant Rating – 1.5 Jack-o'-lanterns (out of 5)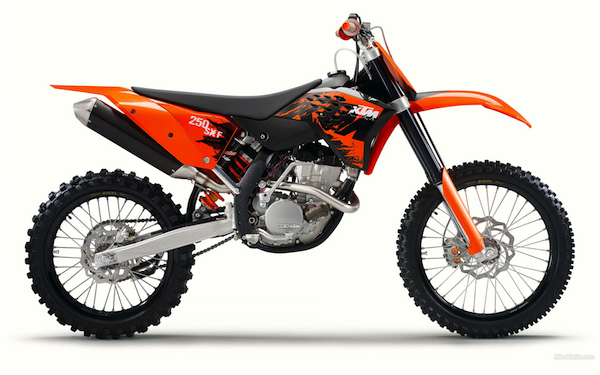 Donor Bike: 2007 KTM 250SX-F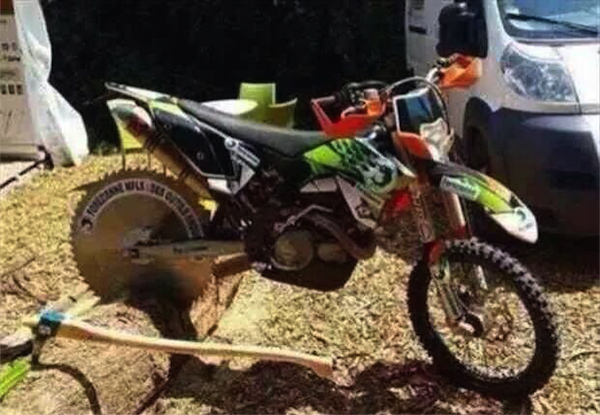 With the acquisition of Husqvarna by KTM, I suppose it was inevitable that some enterprising owner was bound to try and turn his Katoom in to a Husky. Of course, most people would probably go the whole plastic and decal switch route, but not this guy. Oh no, this true visionary decided to go all the way and turn his KTM into a chainsaw. Apparently, the lack of a linkage is no hindrance to the bike's wood cutting abilities and as an added bonus, the saw's teeth offer excellent hookup on hard pack.
Mutant Rating – 3.5 Buzz Lightyears (out of 5)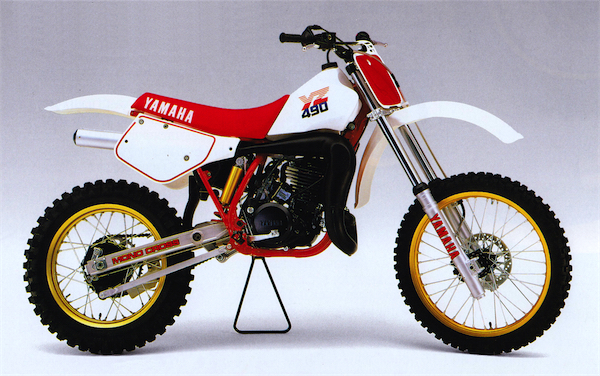 Donor Bike #1 : 1986 Yamaha YZ490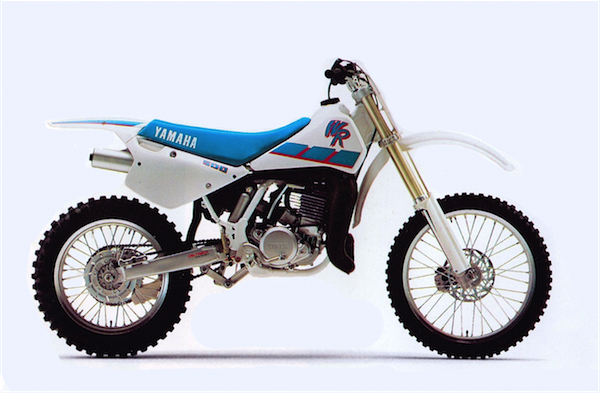 Donor Bike #2 1991 Yamaha WR500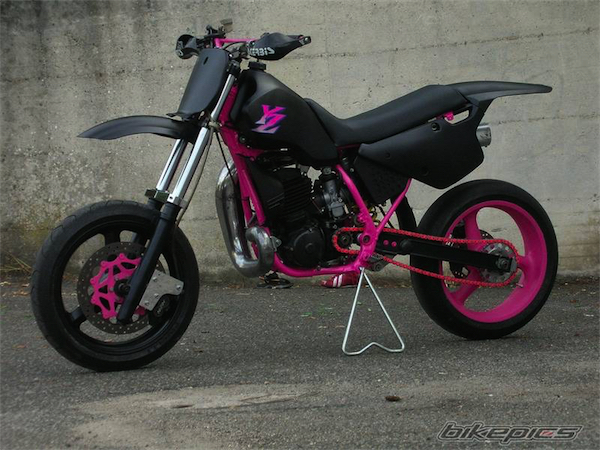 Here my friends, we have a true masterpiece. This is the combination of a 1986 Yamaha YZ490, a 1991 Yamaha WR500 and some random sport bike. One look and it is pretty obvious this machine means serious business and someone actually put a fair amount of time into it. The addition of the WR rear bodywork does a lot to update the old air hammer's looks and the inclusion of a rear disc gives one a little hope of bringing this beast back down to speed. I'm sure it still rattles like a paint shaker and detonates like a Cummings Turbo Diesel, but that is part of the charm of a good old YZ490.
For me, the real giveaways as to the origins of this bike are in the details. The magenta paint says "I miss the nineties and enjoy a nice mullet" and the chopped seat says, "I could really use a hand getting on this thing". Also, the flat black pain scheme leads me to believe its rider enjoys Chinese takeout and punching pit bulls in the face. Based on these conclusions, I have deduced that this is obviously a top secret RacerX project bike aimed at a David Pingree Supermoto comeback. All Ping needs is an open-face helmet and a set of assless magenta chaps and he is good to go. And people say Supermoto is dead…
Mutant Rating – 2.5 Pinging Paint Shakers (out of 5)
For your daily dose of old-school moto goodness, make sure to follow me on Twitter and Instagram -@TonyBlazier