Phoenix delivers some great racing for the lead and in the pack.
Phoenix delivers some great racing for the lead and in the pack.
Photos By: James Lissimore
I want to get to one thing before the stellar race action up front. Chad Reed. I know there are some of you out there who are once again counting the 22 out. It's as regular as the sun rising and setting. Every year there are sects of fans who write off Reed after one poor performance, let alone two consecutive poor finishes. It's been proven foolish for so many years now, yet you can't help yourselves. I refuse to be one of those people who, despite history showing otherwise, count him out and proclaim him to be finished. I'm sure I'm not the only one who has noticed this with Chad over the years but if he's not feeling it on a given night, he's not going to force it and risk a disastrous end. The last few years his disastrous ends have come on those nights when he was feeling it and staking his claim at maximum points. Clearly something is amiss with Chad's setup or system through two rounds. At A1 a mechanical issue was partly to blame but following Phoenix and another consecutive 10th, something is up. Even the most vitriolic Chad Reed hater can't argue that Chad looked like himself in either of these first two rounds. Something is off. Chad's no spring chicken, he's been through the deal before a dozen times or so and even as average as he has looked through two rounds, you'd be a fool to again count him out. I still say he clicks off a W this Series.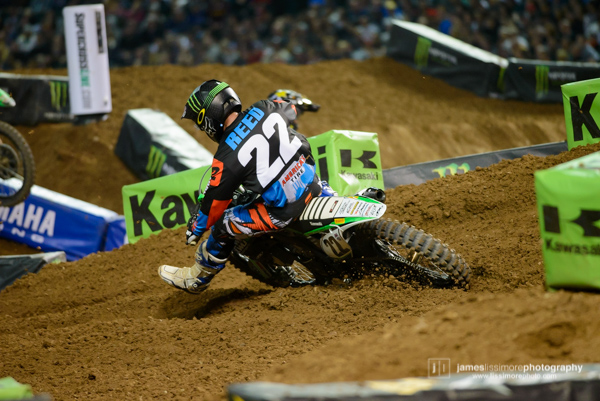 Only silly, short memory "fans" will be pressing the panic button for Chad.
Eli Tomac came into Phoenix with one clear goal, erase A1 from memory and pretend Phoenix is his fresh start to the series. Kenny Roczen is a great and consistent rider so it would do Eli no good to worry about his German antagonist's dominant ride to victory in the series opener. Eli inexplicably fubar'd the opener but that's in his rearview mirror now. Nothing he can do about it but wipe the slate clean and learn from it. If there's one thing that separates great athletes from the elite echelon of sporting warriors, it's the ability to mentally compartmentalize. To separate your thoughts, goals and failures into separate areas of your brain. Suppress the aspects which don't lend themselves to progress, growth and victory and hone your laser focus on those which do. Eli has shown in the past and he did again last night, that he has this mental capacity. He looked indomitable out there other than that one moment when he faltered and Kenny attempted to capitalize but could not. In the words of Kenny himself, Eli beat him straight up. It was a great race between the two one-time 250 rivals. There was absolutely a time when these two had no love lost between them and a race like we saw last night could have gotten ugly very easily. Their both older, wiser and in this elite class for the long haul though with a great sense of the longview. Watching them race tightly, smartly and cleanly was poetry. I sure hope these two stay healthy for the duration because this would be one hell of a season. I didn't feel for a moment that Eli didn't have the win in his own hands but that in no way means to Roczen couldn't look exactly that dominant any Saturday night of this series. They are two very evenly matched cats.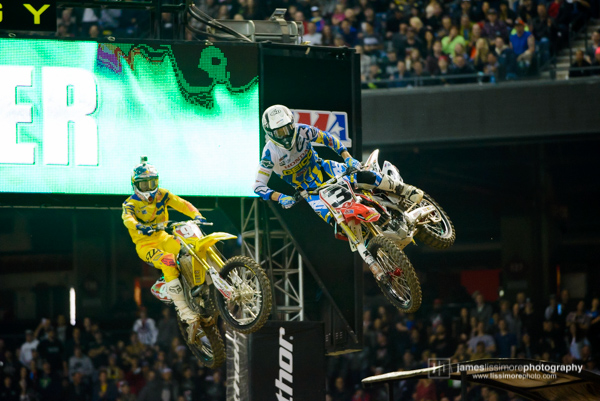 Tomac did everything he could to rebound from that forgettable A1 result.
Man. Weston Peick. This guy just baffles me. During the race I must have said aloud to my friends, "Weston Peick, this guy was terrible in Supercross a handful of years ago" (relatively speaking of course). Seriously though, a few short years ago, he would deflect off most jumps, bulldog his way around tracks, make some mains and more than anything, just keep trying. He is now battling to get on the podium in an insanely stacked field. It's like the Rudy story of Supercross. the joke has of course been for a while now that he is the nihilist and doesn't care about anything. There is certainly no arguing one thing he doesn't care about; he doesn't give a flying F what name or number is on the back of any jersey he is battling on the track. not one ounce of intimidation or possibly even respect. If you're near him, he wants to dispose of you and separate from you. It's the ultimate warrior spirit on wheels. What's more impressive than the fact that he won't back down from any rider, any where? He's honestly an incredible rider now who can race with just about anyone. He's still not about to receive the JMB Award for fluidity on a Supercross track but his technique has clearly advanced at a rate that would give just about anyone on two wheels the inspiration to chase their own aspirations of elite moto greatness. The guy who supposedly doesn't care about anything just secured himself a gaggle of new fans with a near-podium in Phoenix and the sky is the limit looking ahead.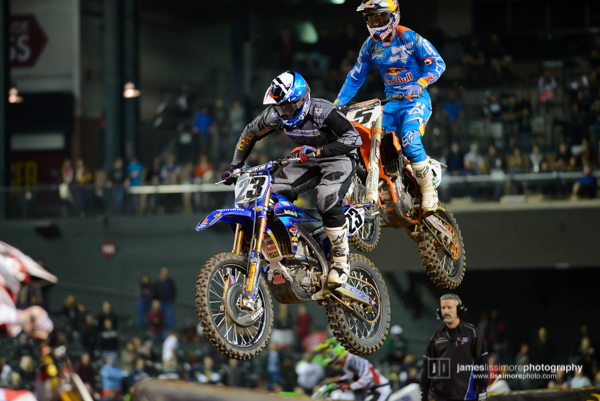 This is not the Weston Peick you thought you knew.
I'm glad to see that Jake Weimer has not only made the main in the first two races of the year but he's put in some pretty inspired rides too. Jake's been floundering a bit in the last few years for whatever reason and just the fact that he's made the main's shows he's figuring his deal out. As we've already seen this year with the list of riders who haven't made the main at one or both rounds, the 450 class is not getting any easier. Jakes battling every lap, right to the end and the confidence is building. An 11th in Anaheim and a 9th in Phoenix gets his mind on the right track and I'm interested to see what this confidence will do for him in the series.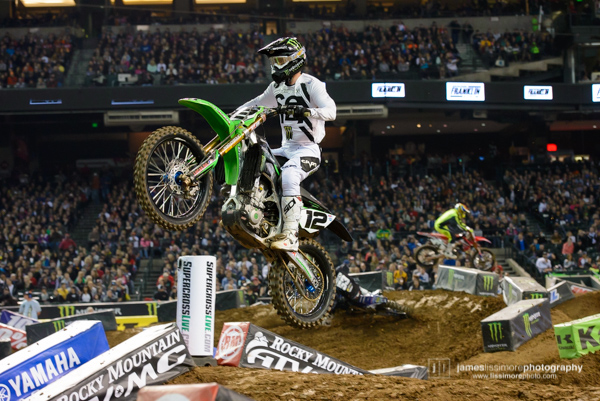 Jake is in a 17 step program. That's two down and he's looking steady.
As I just mentioned regarding Jake Weimer, making the Main in this 450 filed is damn impressive and AJ Catanzaro is two for two in making the 450 mains in 2015. That's something to be proud of and I just want to thank you for the Fantasy points AJ. Keep it up.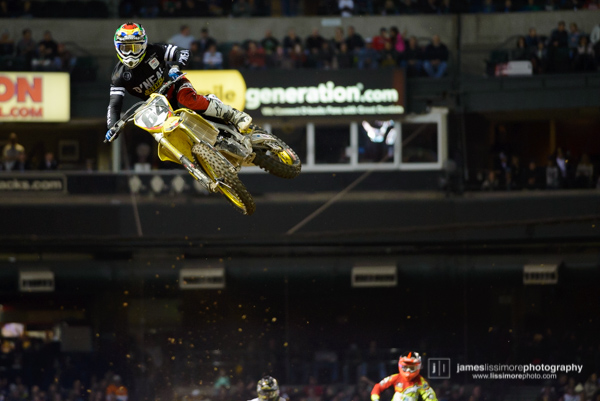 Catanzaro has made both mains and that is no small feat.
Nick Wey is my guy. He may be younger than me but I looked up to him in the local district when we would gate together in some split classes. It really hurts my heart to see him coming up short in these rounds. He's been racing a long time and still has a shit-ton of heart. When he tweets each week how hard he's trying to make it, that's real-talk. It still matters to him after all these years. The problem I see is he is just too damn smart to let himself get into a predicament that could likely result in him being on the line in the mains. He hasn't forgotten how to go fast enough to make it in, I just don't know if he can reconcile that the payoff is worth the risk? It feels a lot like Kevin Windham's exit to me. He can absolutely still pull it off but with all he has done in racing and with his incredible family always on his mind, is it really worth it? Only one person can answer that and I think he wants to answer yes more than anything, does he believe himself though?
250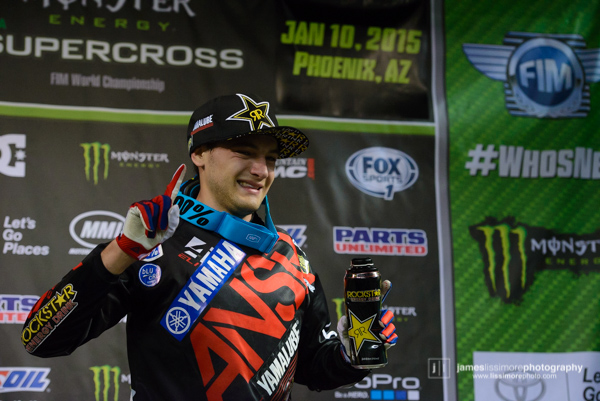 I would have bet money that Cooper Webb wouldn't have been the guy to win Phoenix. It's a typically slick track that rewards precise throttle control, not explosive and aggressive riding.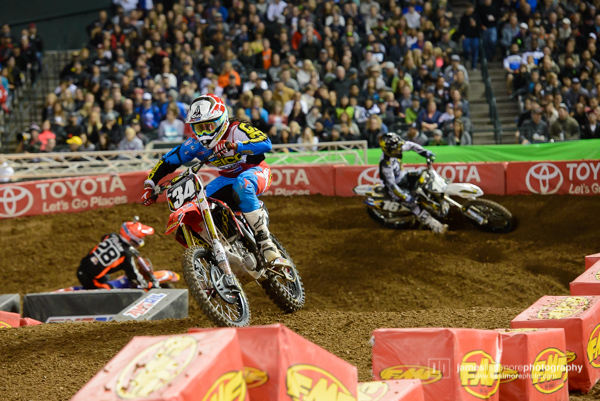 Coming in nursing a knee injury, I expected Mookie to get a top 5 start, have a couple tip overs and finish in midpack. Another guy I didn't expect to do well on a track surface where traction is somewhat lacking.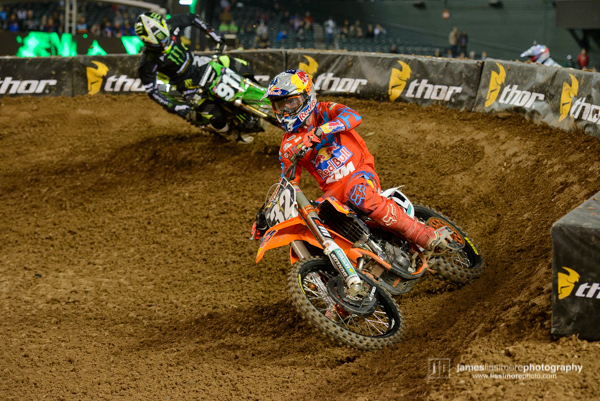 I thought Justin Hill was going to pull the W in Phoenix. He's a really smart racer on the cusp of his first win but it wasn't to be in Phoenix. Surprisingly, through two-rounds, Justin really hasn't shown nearly what I saw of him in his final year on PC yet.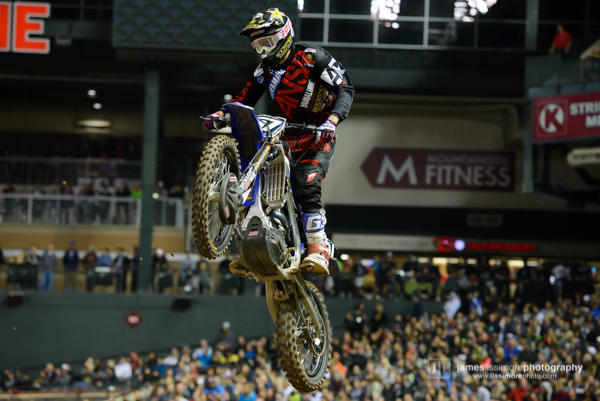 This Pleasing kid is really good. The RCH bikes are Freaky Fast but Plessinger is Sneaky Fast and that may be just as good in the end.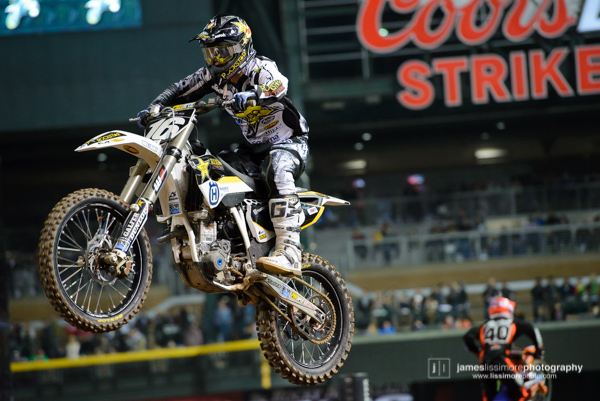 Zach hunkered down and put in a totally respectable finish with a broken digit. It stings a little that he dropped from 2nd to 4th in points but it's only a 4 point spread and I think he'll work some magic in the rounds to come. He has perspective.