Test #3: Fly Racing Sector Offroad Boot
Test #3: Fly Racing Sector Offroad Boot
By: Dominic Cimino
INTRODUCING, the "Sector": Fly Racing's entry into the premium offroad boot market; a market comprised of top-tier protective gear supplied by industry leading companies such as Alpinestars, Fox Racing, Gaerne, and now Fly Racing. With the word "premium" involved in any marketing campaign, companies are able to fetch high prices for said products, reaching as high as $599! Fortunately, companies like Fly Racing are able to deliver high performance products that can easily compete against other competitors in fit, functionality, and style, but with a much more appealing price tag. The Sector boot is a perfect example of this, with a retail price tag of $439.95. Rest assured, I'll be the first to agree that the price is still "premium" from a consumer standpoint, so it will be imperative for this boot to be able to deliver. In this feature of PulpMX Product Punishment, we dive a little deeper into the details and performance of the Sector boot.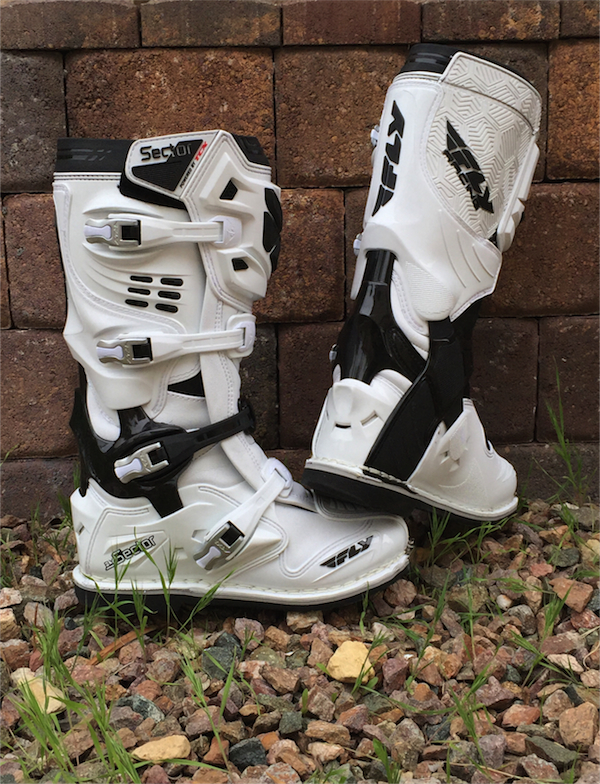 Some might recognize this boot at first glance. If you can remember, the founder of the "Moto Mafia", Nick Wey, once competed in Supercross and Motocross for a few seasons wearing TCX boots. Since then, Fly Racing has decided to collaborate with TCX, to remodel their Pro 2.1 model boot, and make it even better with some additional features that make it "Fly". Here are a few of the important key premium features that help these boots standout:
· Slip-on Inner Bootie – similar to the Alpinestars Tech 10, but The Sector includes gel inserts for extra protection of the ankle bones.
· Positive Latch Aluminum Buckles – very easy to use when opening and closing, and ensures buckles stay latched during your moto.
· Replaceable sole, buckles, and straps.
· Torsion Control System – reduces excessive range of motions that are prone to cause ankle injuries, albeit allowing necessary freedom and comfort while on the bike.
I am an avid supporter of equipment that keeps riders safe. Regardless of what area of the body, any piece of riding gear that better protects us from injuries is a must have. In the case of the Sector boot, Fly Racing and TCX have created the highly unique Torsion Control System, which reduces the degree to which your ankle can bend backward, forward, and sideways. Any offroad enthusiast can attest to the fact of how much you use your feet when riding, and it is imperative to have proper support to keep your limbs from going in directions they are not supposed to. The Sector boot accomplishes this goal by way of this key premium feature, an absolute standout of this product.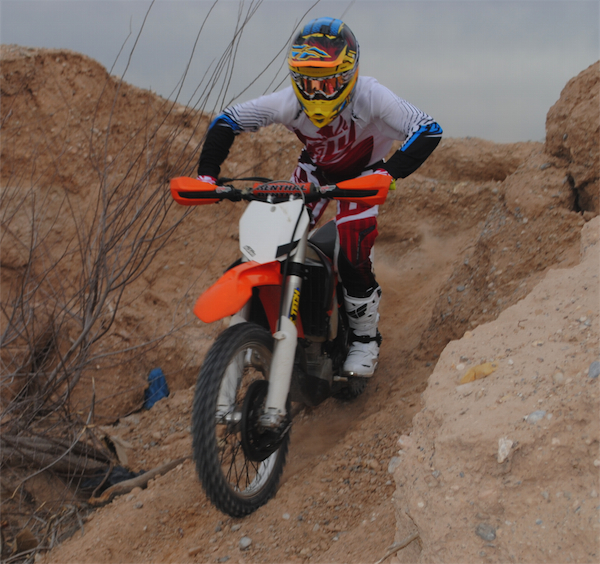 When first trying the Sector boots on, I immediately noticed the form-fitted feeling they have. The sizing does run slightly snug upon first fit, in comparison to competitor's boots in my size. Initially, I noticed that the inner bootie needs to come out every time you put the boots on, because the ankle area is too snug to slide your foot through (this might change after further break-in time). On the other hand, when the Sectors are on your feet, the removable inner bootie did provide added comfort, and the structured ankle system showed signs of stable support. The foot width area seems slightly narrow, and the inside soles are not as soft as other boots I've previously used. On the forefront, the Positive Latch buckles were extremely easy to utilize when making adjustments for proper fitment before riding as well, allowing you to get on the bike quicker with less irritation.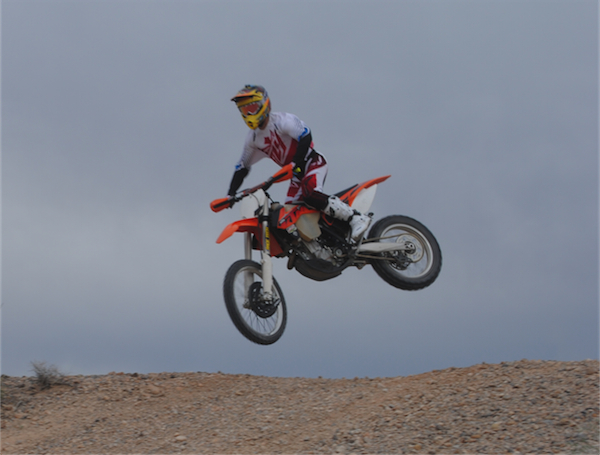 Once on the bike and in routine of spinning a few laps, the Sector's performance began to prevail. As per the usual with any new boot, I expected the break-in time to be roughly 45 minutes, to an hour. Shockingly, after about 20 minutes, the Sector boots felt more and more comfortable. Stable with plenty of grip on the foot pegs, sufficient traction on both sides of the bike, and great ankle support rounded out my first impressions. As I focused more on their performance within my moto, I continued to feel them out and retrieve as many key traits and facts as possible. The Sector's TCS ankle support is the standout, as they provided great support through whoops, flat-landings, and corners. On the inside of the boots, the soles were stiff and unforgiving. Dabbing your foot at speed was a little uncomfortable, because there seemed to not be enough absorption to aid in forgiveness. On the flip side, the rubber bottom sole never allowed my feet to slip from the pegs, and provided a secure platform when riding. Although they did grip well, I experienced some troubles utilizing my rear brake, as I felt I could not get a proper feel for the pedal when extending my foot outward and down to apply pressure. I think this is the fact that they were brand new. I would need more time in the Sectors to make a final judgment. Lastly, the buckles never showed a sign of coming unlatched, even when I took a few soil samples when cornering.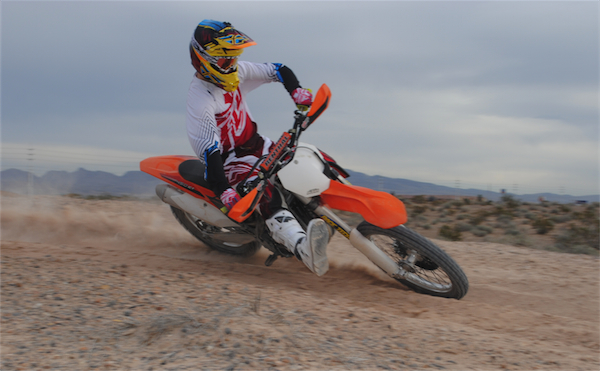 The opportunity to test these boots could not have come at a better time, as my socks were practically hanging out of my old boots. Which brings me to my next point; the Sector boot gives the consumer the option of replaceable parts, if and when you might break something, or wear them long enough for your socks to protrude from the soles. When paying for a premium piece of protective equipment, having this option of replacing worn out pieces is very important for longevity. The Sector covers this aspect, and many more. Overall, these boots were a hit. Not only do they look great, they perform great as well. The TCS ankle support, Positive Latch buckles, and slip on inner-bootie combine to give the consumer an overall package that can easily deliver in any riding discipline. With very limited color choices (black or white), the Sector boots have found their niche in the premium offroad boot market, albeit lacking the flashy color-ways that seem to be all the craze nowadays. If and when you are in need of new boots, please do yourself a favor, and try a pair on. I think you will be pleasantly surprised.
Thank you for reading!