Getting used to losing isn't something one aspires to do, alas, here we are…
Getting used to losing isn't something one aspires to do, alas, here we are…
Photos By: Ray Archer
I want to start this out with a little flashback. Once upon a time, in late 2009 to be exact; before I had a PulpMX gig or any outlet for writing and conjecture, I had a blog… Still laughing? I'll give you a moment to compose yourself. Now this blog was no Blogandt! (nothing ever could be again, Blogandt! included), but following the 2009 MXdN VICTORY by the United States team, there was a lot of excuse making by the non USA fans of the sport and I had been motivated to voice my thoughts on that particular response to our win. It was concise but here is just the last paragraph…
"I realize that in a race where national pride is on the line, the usual onslaught of race-loser excuses are a bit elevated but really? Everyone commenting on the race saw the race; we all saw Byrne crash and DNF, we saw Reed get a horrible start in the last race. We saw Cairolli's bike twisted into a pretzel before he even reached the first corner. All of those unfortunate events sucked. Bad luck, karma, divine intervention, cosmic misalignment; call it what you will. I call it racing and perseverance by a under-estimated and under-appreciated US team. No self respecting racer would pull the "luck" card. Racing is unpredictable, thats why you run all of every race. Racers know the deal when they sign up.(The cliche's are getting thick , I know)
Bottom line is this. A race happened. The USA won for the 5th consecutive time.
Congratulations Team USA!
Good race world, see you in Colorado."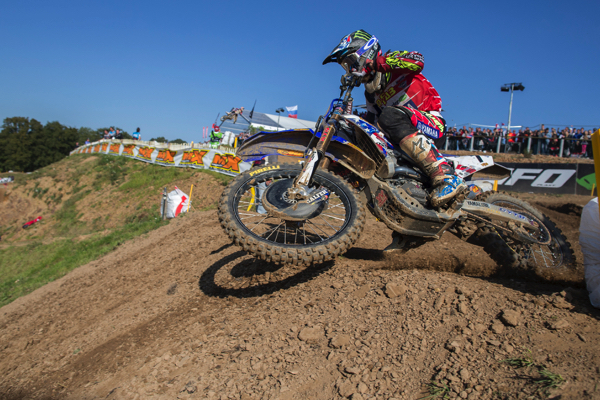 Justin came in prepared and executed but what the hell was up with Ben Townley?!
…We went on to win the following 2 years as well. 7 Straight victories seems like a lifetime ago now. Shit, even the first year when we fell to the German's in Lommel, we were reeling for weeks as we tried to grasp just what losing felt like. I really miss the days when Steve Matthes would wax poetic about being "part of the last team to lose a MXdN"! This whole losing thing is, frustratingly, becoming more easy to grasp, swallow and accept than I care to admit. (I really hope JT isn't reading this right now because he is probably addressing a mail bomb to me right now). It's the honest truth though. The more you deal with something, the less alien it is and the less it affects you.
We could always go the excuse route but I hate that. Man-up and start making a plan to avenge that Shortcoming. It does add a little insult to injury that there was really only one team who could have done us the way they actually ended up doing us. One person's (or Nation's) lemons are another's Lemonade. France delivered on the pinnacle of everything that a Motocross des Nations is designed to reward. The team of the hosting country won in front of hordes of chainless-chainsaw buzzing Frenchmen and French damsels.
As far as our guys go, I couldn't possibly be more impressed with their effort. A win would certainly be more impressive but watching those 3 moto's and all the exciting action which was pressed by our guys was damn exciting. Justin Barcia was clearly the Captain who took it upon himself to find his ideal balance between intensity and maturity. He was a rock. Not the spastic, crashy guy he was previously correlated as.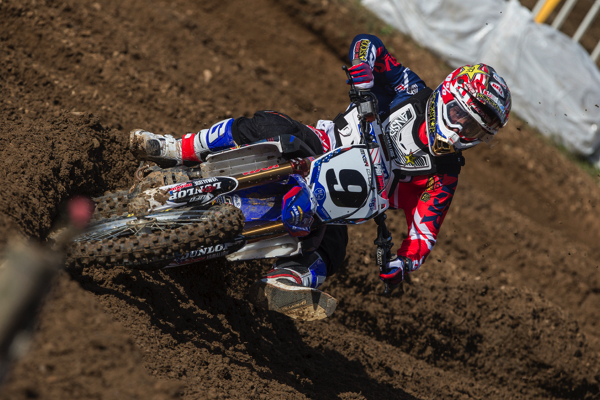 Cooper put in an incredibly veteran performance.
As fate would have it, Cooper Webb really was the thing that Matthes couldn't envision, a solid finisher. He wasn't disastrous nor was he the spitfire we knew he was capable of. I really think that stall coming out of the corner in the 3rd race was a dagger to the heart. It didn't equate to a massive mistake but he had just gotten by Barcia and it appeared that the two of them were going to make hay whilst the sun shone and put in a charge together. As it worked out, Justin moved back by as did Paulin and Bobryshev and Cooper's forward progress was halted.
Jeremy Martin finished 5th in both his races and if there is any part of this years' teams finishes that are puzzling, they are JMart's. I'm placing no blame, as I said, all our guys put in valiant effort and did us proud. This MXdN came down to Jeremy Martin vs Marvin Musquin and considering how the majority of the 250 National series went, it didn't look good for Jeremy. Jeremy's starts were a problem all year but he could make passes like nobodies business. Marvin on the other hand nailed great starts most of the series and when all that matters is 2 moto's and you're on your home soil at the biggest race of the year, the momentum was all Marvin's. I'm betting that sting from the 250 National title loss due to bike DNF is feeling a little numb today after a little MXdN champagne.
Congratulations France!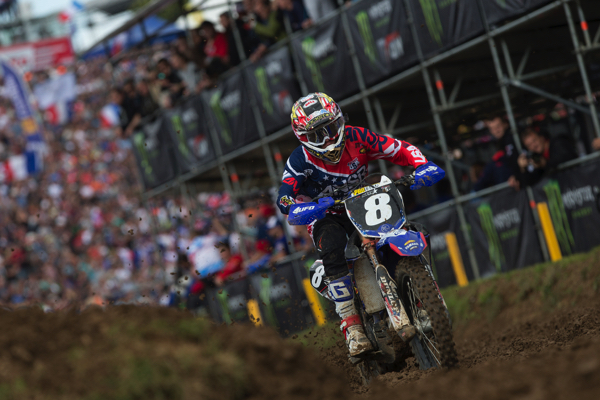 Marvin got the last laugh (and champagne swig) in this battle.