Merry Christmas everyone! Here some of your favorite riders reflect on their favorite gifts.
Merry Christmas everyone! Here some of your favorite riders reflect on their favorite gifts.
Photos: Courtesy of Christmas morning.
Ryan Sipes: "My favorite was a new BMX bike when I was about 11. It was a 'Dyno Nitro' and I'll never forget that Christmas.
Wil Hahn: Wil refused to comment once he learned of Sipes' Dyno Nitro.
Mark Weishaar: "One year all of my friends were going to Texas to ride for the week. They were leaving the day after Christmas and my dad told me that there was no way we were going to be able to go because he had to work. On Christmas morning I didn't have any presents under the tree. I just had a card that told me we could go on the trip. I was 12 or 13 at the time. We used to drive a Toyota mini van around and when we went I had two YZ85cc bikes packed inside of the van. We drove all over Texas in that thing and it was cramped. I know we used to take the handlebars off every time we loaded the bikes because otherwise they wouldn't fit!"
"Back then I thought that going to Texas was the coolest thing. Right now I'm driving through Arizona to live in California for two months. It's pretty funny to look back."
Zack Williams: "XR100 when I was ten! Happy holidays!"
Kyle Bitterman: "On Christmas in 2012 my girlfriend got me my puppy Oakley. She's a pug that still travels to all of my races. "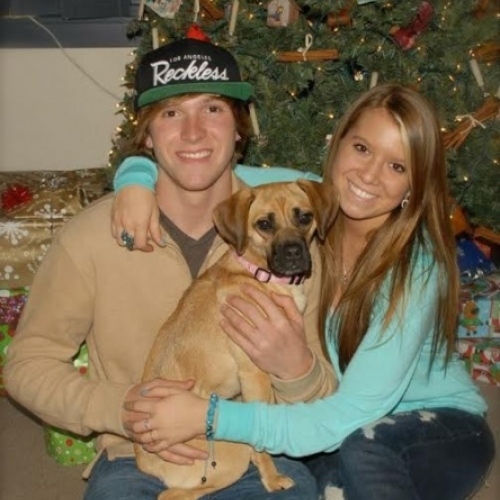 Bitterman and co.
Alex Ray: "In 2007 I woke up Christmas morning to a brand new white Yamaha YZ250F. It was special because my dad made me ride a 125cc for two years and I hated it! I miss those two strokes now though."
Cody Gragg: "My favorite Christmas gift of all-time would be the first motorcycle."
Seth Rarick: "It would for sure be my 2002 CR80. It was the last year before they made it an 85cc."
Tevin Tapia: "My favorite was the PW50 I got when I was three. I mean come on, it was the bike that started it all!"
Jesse Wentland: "I can't think of a certain toy that I was really pumped about. When I was ten or eleven my parents took me out to California to ride and we also went to Disneyland. It was a pretty awesome two-week vacation with the family. I was ripping around California. It was such a fun time. I still get pumped for Christmas, but back then it seems like it was a whole different level of excitement when you got gifts or went on trips."
Justin Starling: "On Christmas day in 1995 I got my first dirt bike, a Suzuki JR80. It was definitely my favorite gift because it got me to where I am today."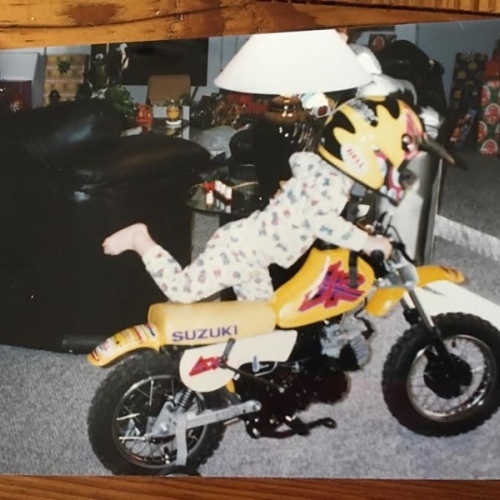 Starling throwing his first nac-nac in 1995.
Jacob Hayes: "I woke up super early and came downstairs to find two motorcycles. One was a RM250 two stroke for my dad and the other was an RM JR80 for me. It was in 1999 and it was definitely the best Christmas present of all-time."
Dustin Pipes: "I got my first Huffy when I was four years old and I've been on two wheels ever since. It's when my obsession for two wheels began."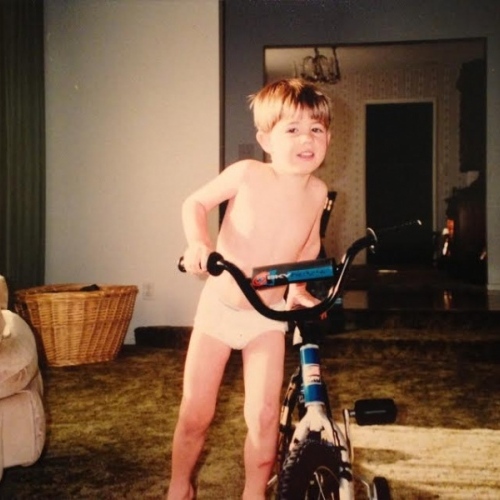 Pipes asked if we wanted him to reenact this photo in the present day. We said no.
Blake Wharton: "It's more of a piece of art and beauty as I haven't truly learned how to play her. It's an Electric Palatino stand up bass. The Texas Santa has great taste!"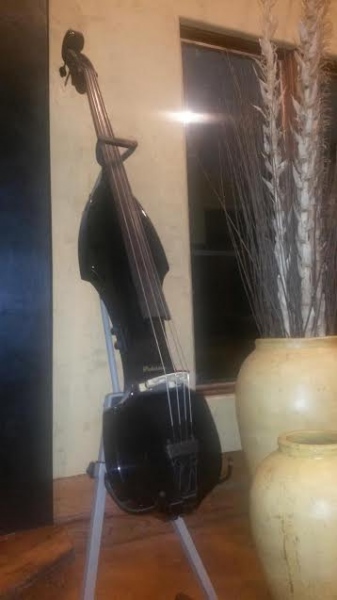 Here is a guess that Wharton is going to rip this thing just as well as a dirt bike!
Michael Leib: "I got every toy dirt bike ever when I was 11."
Steven Mages: "2001 KTM 65SX."
Hayden Mellross: "My best Christmas present was a PW50 in 1998 when I was about 3. It was the present that started my motocross career."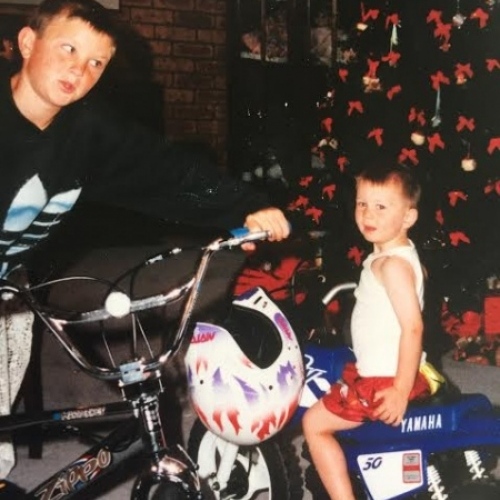 Mellross looks like he already found the throttle in this photo.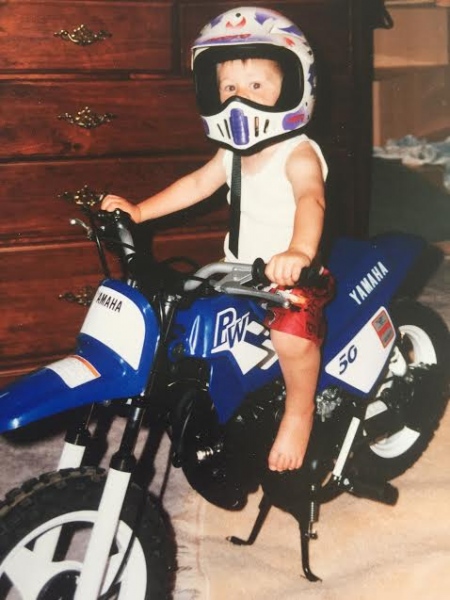 Who knew that one day he would get paid to ride one of these?
Marshal Weltin: "Last year I got a Specialized Epic from my old man and I was so stoked on it! I never thought I would be so excited to ride a bicycle."
John Short: "I can't really put my finger on anything in particular that was my favorite gift. Every year I would get motocross gear or stuff related to moto that I loved. Those are the gifts that stick out to me! My first dirt bike would be my favorite gift because it got me started. I just don't know if it was a Christmas gift or not."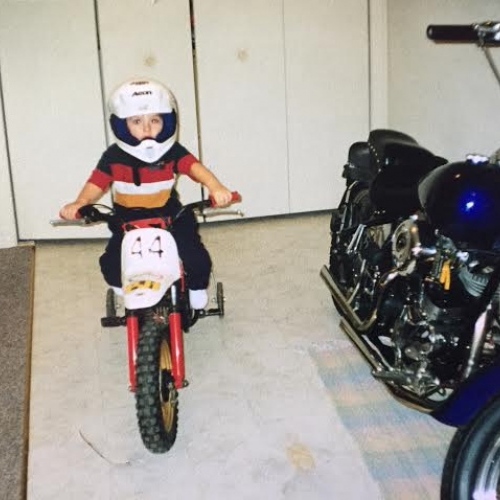 Short back in the day on his first bike.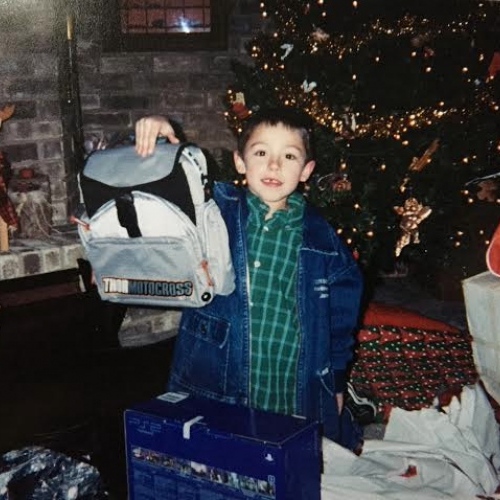 The magic of Christmas morning brought Short a new Thor backpack.
Gannon Audette: "Man, I can't really think of anything. One thing that comes to mind though is that I got a monkey bike when I was 5 or 6.
Brady Kiesel: "My favorite gift was a PW50 when I was 4!"
Luke Renzland: "I got a rocket launcher and sent it into orbit when I was three! It's still up there with the satellites and on a really clear night you can see it flying."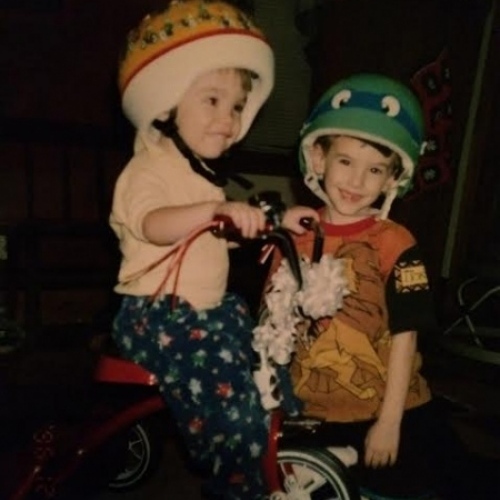 Luke and Kody Renzland.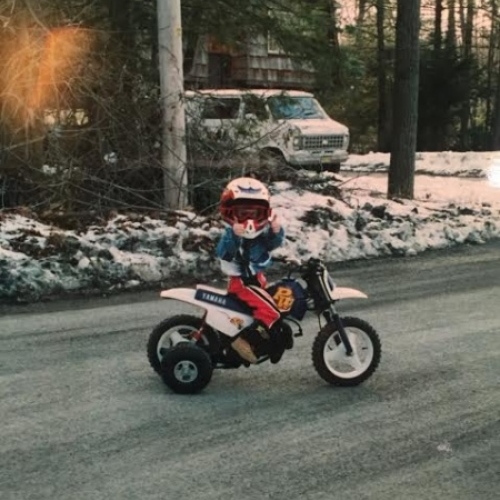 Luke in 1997 at two years of age.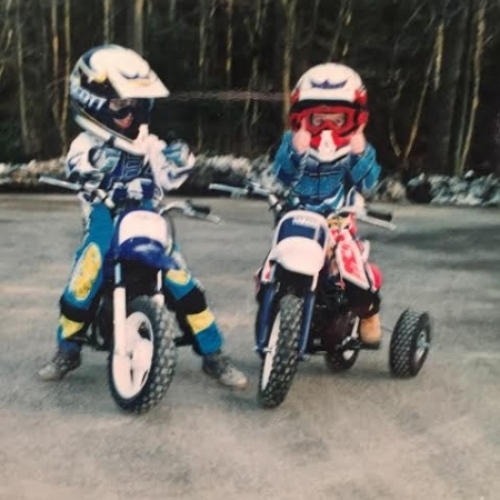 Kody and Luke ready to rip. Long before Dreamland!
Kyle Chisholm: "I was lucky enough growing up to usually get whatever I asked for. I was probably a little bit spoiled in that regard. I was always thankful though! One thing that sticks out to me would be a Honda Z50 back when I was younger. I was already riding and racing at the time on 60s and 80s. The cool thing to have at the track was a pit bike and the Z50 was IT back then. Waking up and seeing that under the tree was awesome. I still have the 50 to this day."
"Another one would be when I turned 16 (my birthday is December 6) my dad bought me a brand new Dodge Ram 1500 hemi. It's the truck I still drive in California today. My parents treated me right growing up. My dad is a hard worker and they taught me to appreciate it all."
"Also, I don't remember anything specific, but I could never go wrong with Ninja Turtles. I used to love them. I wore a Ninja Turtle costume everywhere I went for a while when I was little. My great grandma sewed me a custom shell to go with the costume. It was cool. The 90's are where it's at! Have a great Christmas!"