The Fringe…
The Fringe…
Entering any season, many riders will face many different sets of circumstances. There are the elite riders that won't settle for anything less than a championship. There are the privateers that are hoping to make a name in the sport and land that elusive spot on a team. For the subject of this column, though, I wanted to talk about the group of riders that I consider to be under more pressure than David Bowie (google it, youngsters).
Dean Wilson: Deano is entering year two of his tenure with Red Bull KTM. This is one of the most coveted rides in the pits right now and with Marvin Musquin entering the fray, the time to turn up is now. KTM has their title hope in Ryan Dungey but they will surely flank him with young hopefuls moving forward. Musquin looks to be on the rise and his bromance with teammate Dungey can't hurt his position. With riders like Cooper Webb, Jeremy Martin and the likes making the move in 2017, Wilson needs to build a rock solid case for a new contract. In this case, having one of the best bikes and teams in the sport can be a double-edged sword. Not only does he have every tool he needs to succeed, but his space in the truck is being eyed by every 2017 free agent. Make no mistake, this is a sink or swim year for Dean.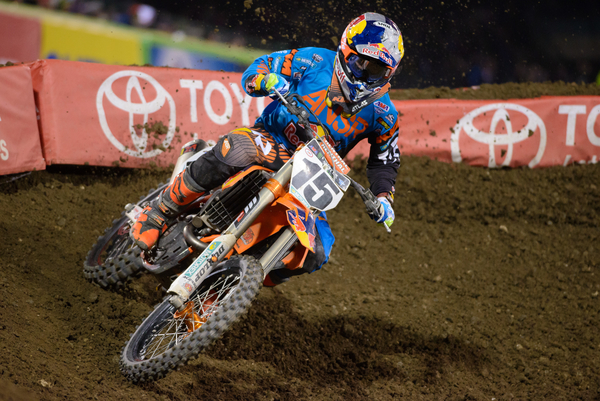 Dean's looking for a much brighter 2016 than recent years.
Wil Hahn: Wilbur caught a big break with his contract situation this year. The terms of the deal were overlooked with the management change at Kawasaki, assuring Wil of another shot on green. After a tough year with injuries being the overriding theme, he gets a chance to prove his worth on an all new model and new teammate to work with in Eli Tomac. Everyone in the pits seemingly likes Wil and for good reason. He is a genuinely nice person and gives his absolute all to this sport. If he can persevere this season and justify a new deal, it would be tough to find someone who didn't find that refreshing. He will have his work cut out for him, though. Monster Energy Kawasaki is a great home and many riders will be jockeying for that open spot this silly season. He is going to have to go out and earn it, plain and simple. I will be rooting for Wil to pull it off.
Justin Bogle: It seems a bit unfair for a rookie in the class to be on the bubble but unfortunately, that's the climate right now. Justin will be on a factory CRF450 and as we know, those don't come along too often. He will need to perform to keep that spot because HRC needs to turn the ship around. They haven't won a title in the 450 class since the departure of Ricky Carmichael in 2004. Let that sink in for a moment and you can start to see the sense of urgency they must be dealing with. I don't think anyone in red expects Bogle to win but the key will be showing the potential for it. Factory Honda is still Factory Honda and if Justin falters, there will be plenty of sharks in the water. With Canard's blazing speed and previous supercross wins, Cole Seely's rookie win in Houston as well as an outstanding third overall in the series, the bar has been set for Justin Bogle. I don't get the feeling that Bogle is easily intimidated, though.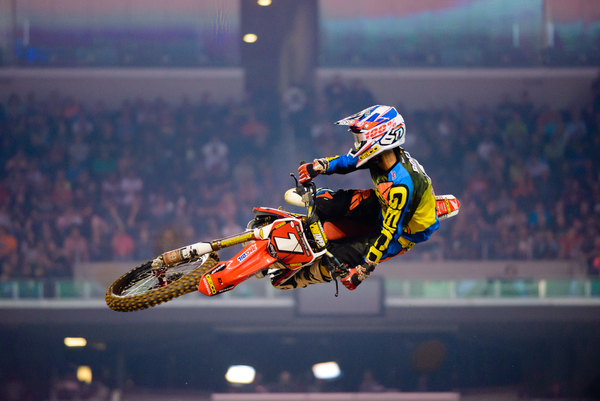 Bogle's got swagger and is not intimidated.
Justin Brayton: Justin is a veteran nowadays. With over a dozen podium finishes to his name, he has shown he has the ability to succeed against anyone. The biggest challenge facing JB10 is that time waits for no one. Every year, there is a new crop of talented teenagers ready to steal his job. He has done an incredible job of fighting back, though, showing that he has staying power in a sport with such a high turnover. This will be a pivotal year, though. He had a rough and tumble 2015 season, his worst in recent memory. He will need to bounce back in his contract year and prove why he has been on factory equipment year after year. He has had a great off-season, winning multiple international supercross races. It will be critical to carry that momentum into 2016. Good starts in the main events will lead to a good start to the season, which in turn will snowball into a successful 2016 campaign.
Davi Millsaps: Davi, much like Justin Brayton, has been around the block a time or two. Davi has won supercross races and battled for titles. He has been on a multitude of teams and knows what it takes to win at this level. Also like Justin Brayton, the years are catching up with Davi. He has suffered multiple injuries over the past few years and they have impeded his success as they generally do. This season is a chance for resurgence, though. He is on factory equipment but in a low pressure environment at BTOsports.com/KTM/WPS. He is happy with his bike and in a good place mentally. He has all of the tools necessary. The only one who can determine how this season goes is #18. While there may be many who have their doubts, I think Davi will shine through. He loves to prove people wrong and he has his best chance to do that in 2016.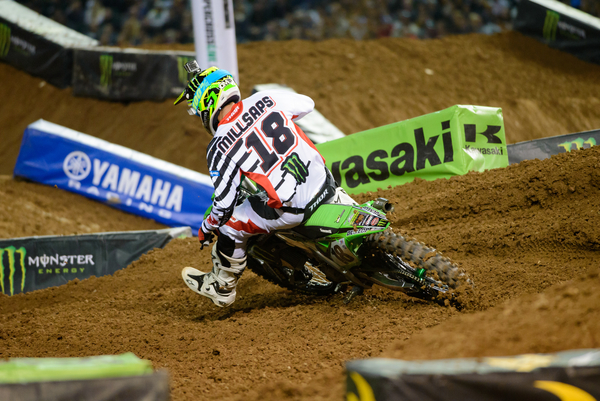 Davi is looking to put that partial-year on green, far in the rearview mirror.
Those are the key riders I see needing a big push this year. There are many others who have their own unique need to shine, though. Here are a few rapid fire points.
-James Stewart needs to prove he is still a title contender if he wants elite level money after his long absence.
-Chad Reed needs to win multiple races if he wants to convince sponsors he is worth big bucks. Age and the limited marketing lifespan are his worst enemies now.
-Trey Canard will be looking to win and put together a full season as he enters a contract year. He is well paid and will have undoubtedly have a deal but to secure big money, he needs to put it all together.
-Blake Baggett will be fending off the next-gen riders when it comes contract time. He had an impressive rookie season in supercross but with his injury, will need to make waves this summer.