Project 90: The Red Rooster Update 2
Project 90: The Red Rooster Update 2
The fun part of any project bike is digging in and finding out what you really have to work with. Sometimes you scratch below the surface and find a diamond, sometimes there is a giant steaming pile lurking under that coat of Krylon. Thankfully so far, my CR is proving to be more of the former than the latter.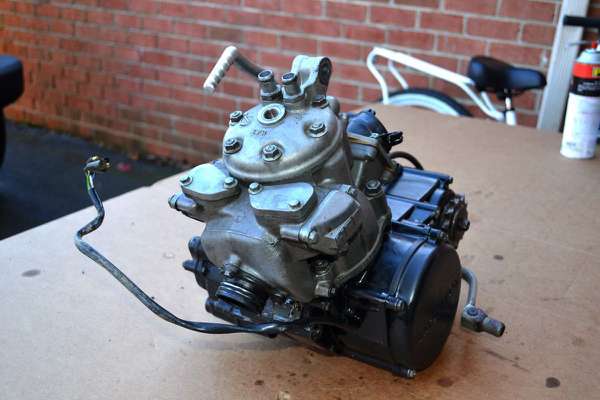 As I mentioned in my first Project 90 installment, the motor starts up but does not want to clean out. After checking the HPP valves, they seemed to be opening and closing normally, so the next step was to crack into the motor and make sure things inside were within spec.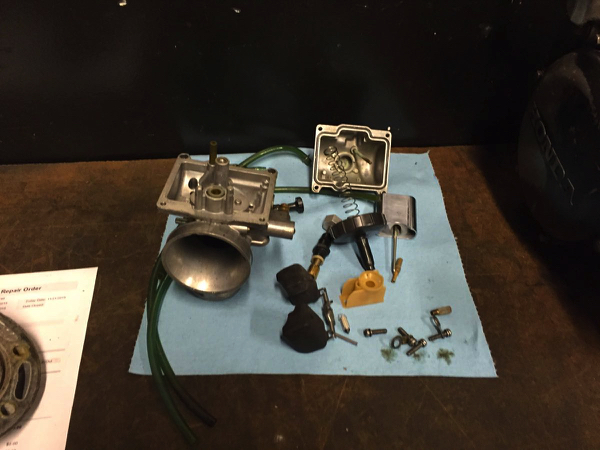 I had my buddies at Loudoun Motorsports in Leesburg VA pull everything apart and give the motor and carb a good once-over. The original reeds were still in the old girl, but they were in good shape with no chips or cracks. The carb on the other had some issues and Steve Tranum at Loudoun thinks he may have tracked my blubbering issue to a bad float seal and some gummed up jets. www.loudounmotorsport.com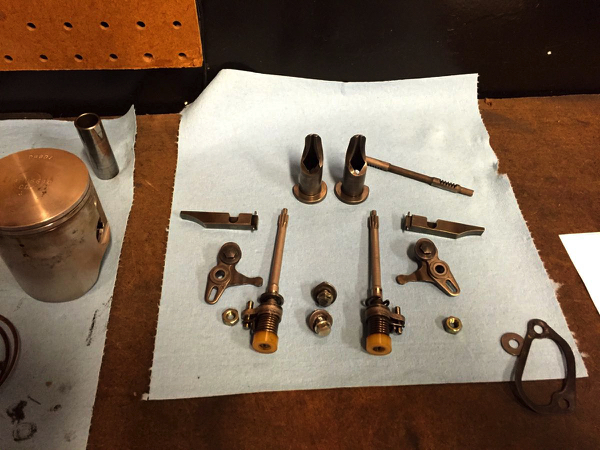 The HPP valve and all its assorted whirligigs and gizmos are actually in good shape and only needed a little cleaning.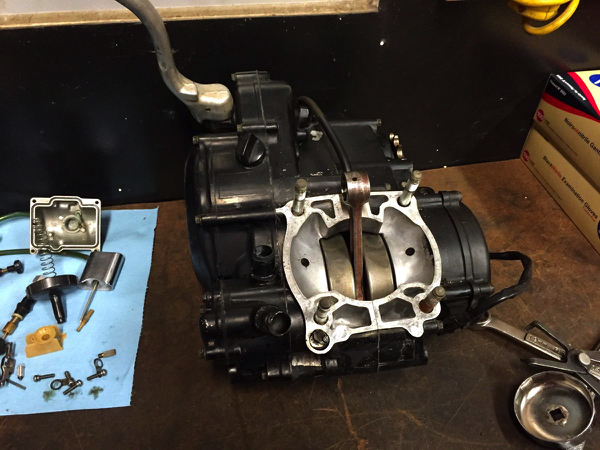 Thankfully, the crank is tight and seems in great shape, so no need to split the cases so far.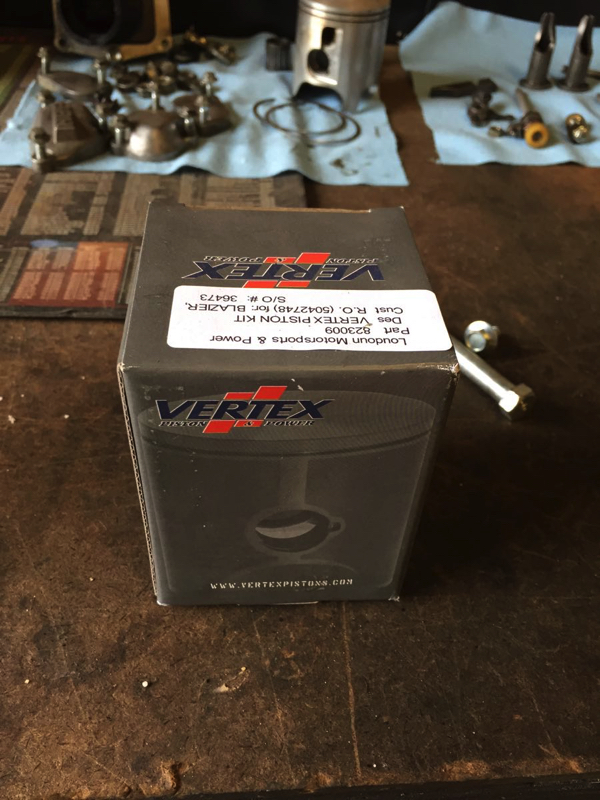 The cylinder itself is in very nice shape and the Nikasil looks to be undamaged. The bike had a Wisco piston in it that was actually in good shape, but it would be stupid not to swap it out for a new one while I have everything apart. As a replacement, I went with PulpMX sponsor Vertex, which offers a trick Molybdenum Disulphide coating on the skirts of their pistons to reduce wear. www.vertexpistons.com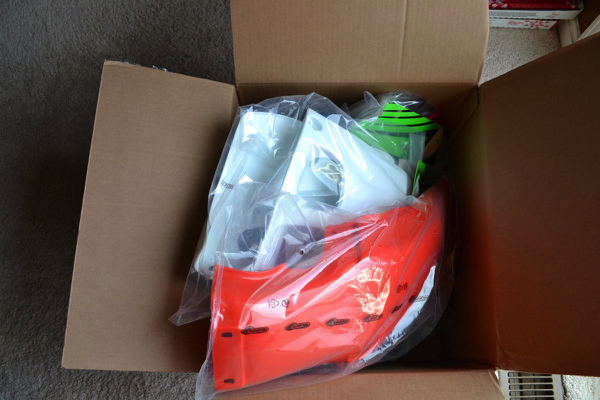 All-new plastic courtesy of UFO and www.btosports.com. Make sure you use the new "Pulpmx10" discount code to get 20% off of your moto purchase.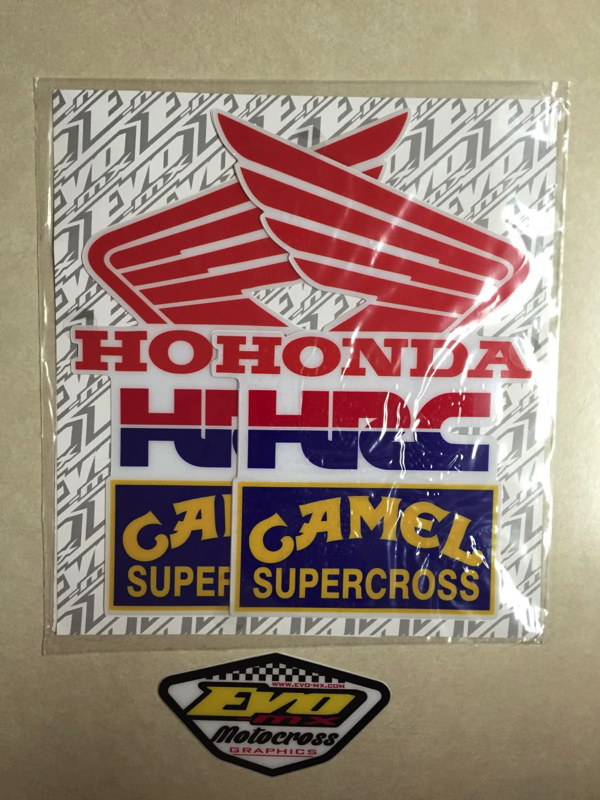 I'm leaning toward going for a 1991 Jeff Stanton replica with this build and found a great site out of the UK that offers all kinds of OEM replica and trick works-style graphics for older bikes. If you have a bike project from the eighties or nineties, make sure you check out www.evo-mx.com.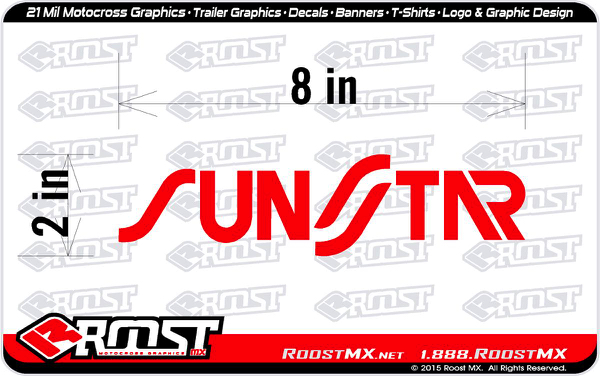 In 1991 and 1992, Factory Honda ran these cool Sunstar stickers on the swingarm of their works bikes. Unfortunately, they are no longer commercially available, but RoostMX was kind enough to make me up a set for Project 90. Check out www.roostmx.netfor some cool graphics and PulpMX gear.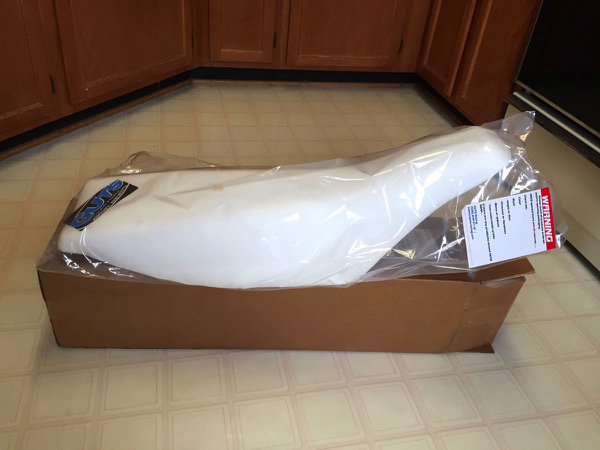 Guts Racing was great to hook me up with some new foam for the CR. They offer several options in height and firmness for nearly every bike imaginable, so make sure to check them out the next time you feel the dreaded monkey-butt setting in on your steed. www.gutsracing.com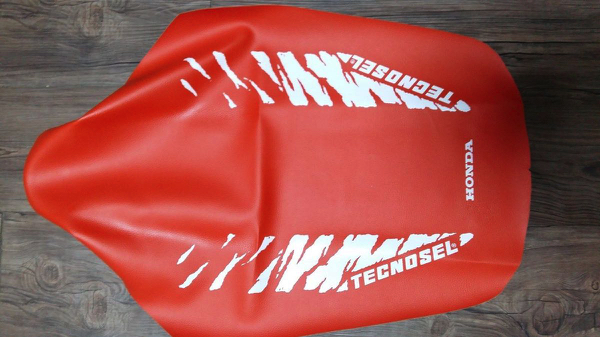 In the eighties and early nineties, these Tecnosel covers absolutely screamed "Factory". I actually had one of these puppies on my original '90 CR250R with their trick non-slip "Cobra" material on top. While it sure looked cool, it actually wore a hole in the butt my favorite AXO pants. This time I decided to go with the lest pants-chewing version.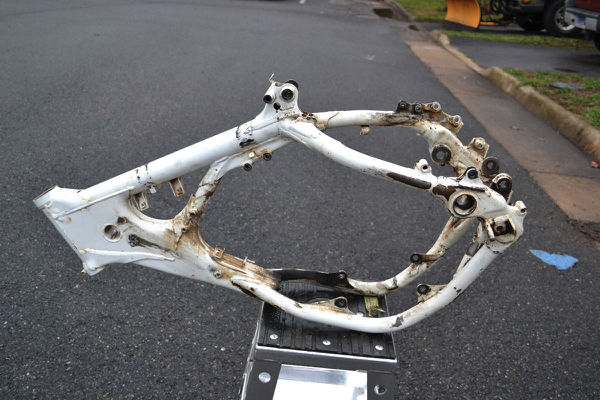 The overall frame seems to be in pretty good shape for its age, but there are a few issues that need addressing.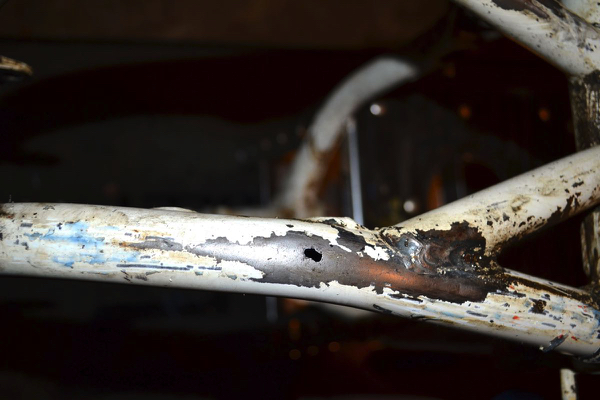 The bottom of both frame rails are worn completely through (you can see the little hole above) and one of the footpeg mounts is starting to crack. The rest of the frame seems ok, but I will have it checked over carefully once I have it stripped and blasted clean. Thanks to Matthes's heads-up, I did a little research and the OEM color is indeed an off-white Honda calls "Shasta White". Hopefully I can get it powder coated to match the original shade.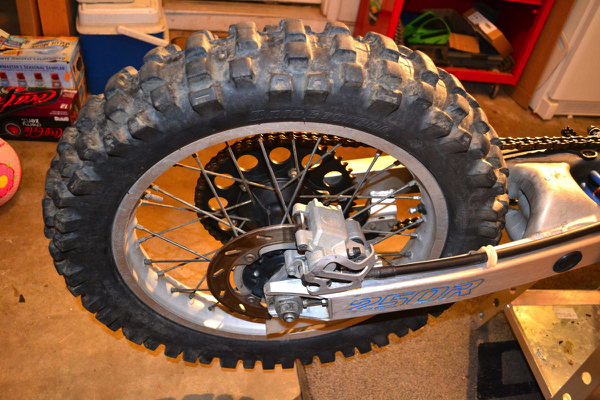 The stock hubs look to be in good shape, but the original rims are pretty beat up. Back in the nineties, when I was racing these CR's I used to go through OEM rims pretty regularly, as they had a bad habit of cracking under hard use. I'm thinking of having Dubya lace me up some Excels and powder coat the hubs black to prevent any future failures and raise the bling factor.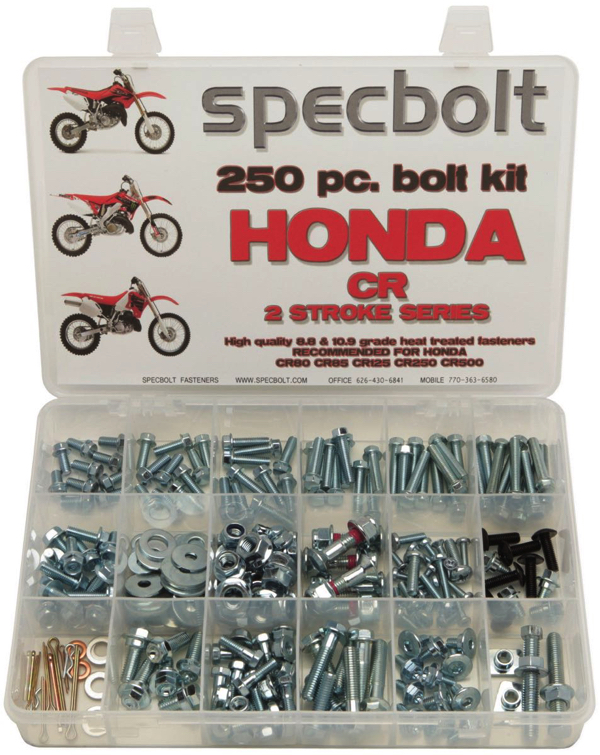 Most of the bolts on the CR are actually in pretty good shape, but I went ahead and scored one of these Specbolt kits to freshen things up give it that factory fresh look.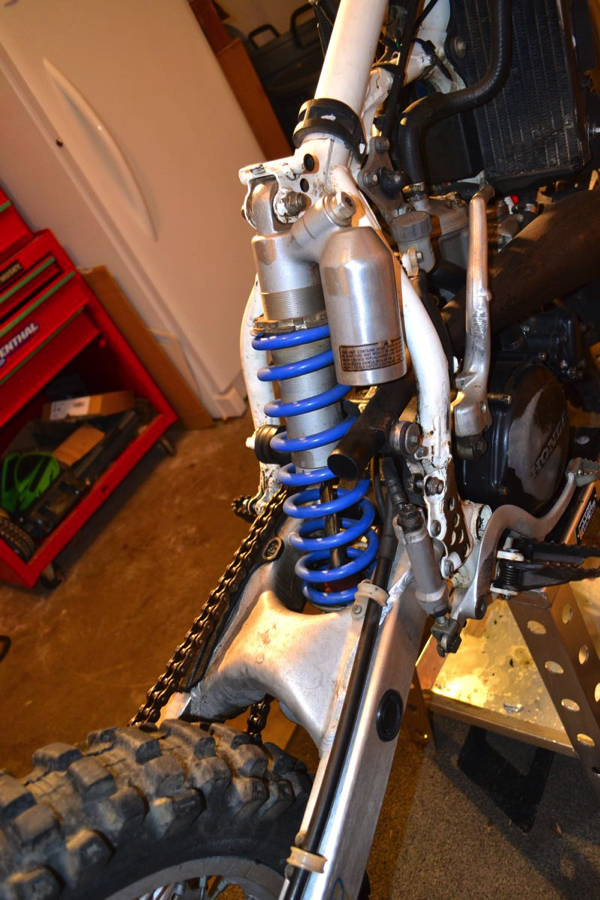 The forks and shock look to be in pretty good shape externally, but I am going to have Race Tech go through them and make sure everything is in order. While they have them apart, I think I am going to have them install their patented Gold Valves and see if they can improve their infamously abysmal performance. www.racetech.com
If you have any questions or comments about the project, I would love to hear it, so feel free to leave a comment or hit me up on social media -@tonyblazier on Instagram and Twitter.