If you aint first, you're last.
If you aint first, you're last.
Well, it wasn't pretty folks. I put this poll up a little while ago hoping to inspire some employees to up their game and instead, I think I created a tidal wave of depression over the ones that lost this poll. David Vuillemin took the lead early and never looked back as you people have spoken that you enjoy his weekly columns about the races. The fact that JT's non-existent-in-2016 columns beat Swiz and Moser has to hurt. Tony Blazier however, has been very happy with his results and I haven't heard from Troy in a long time. He might have jumped off a cliff.
Here's the deal people, we know JT and DV's stuff is great. They lived it for decades. Troy tries to take a look at riders and teams that don't get a lot of press and he does a great job. Plus I don't think he always gives Racer X and Vurb the best stuff…I think he actually saves some stuff for me! Blazier puts a TON of work in all his columns and does a great job with his look backs, his MX Captured and anything else involved in the history of the sport. Swizcore's writing is highly intelligent and for a guy from the couch, has a great feel from what's going on at the races. And Moser, well his columns are unique and shed light on some riders personalities.
To the losers, I just want to say that I still love you. Please send all therapy bills to me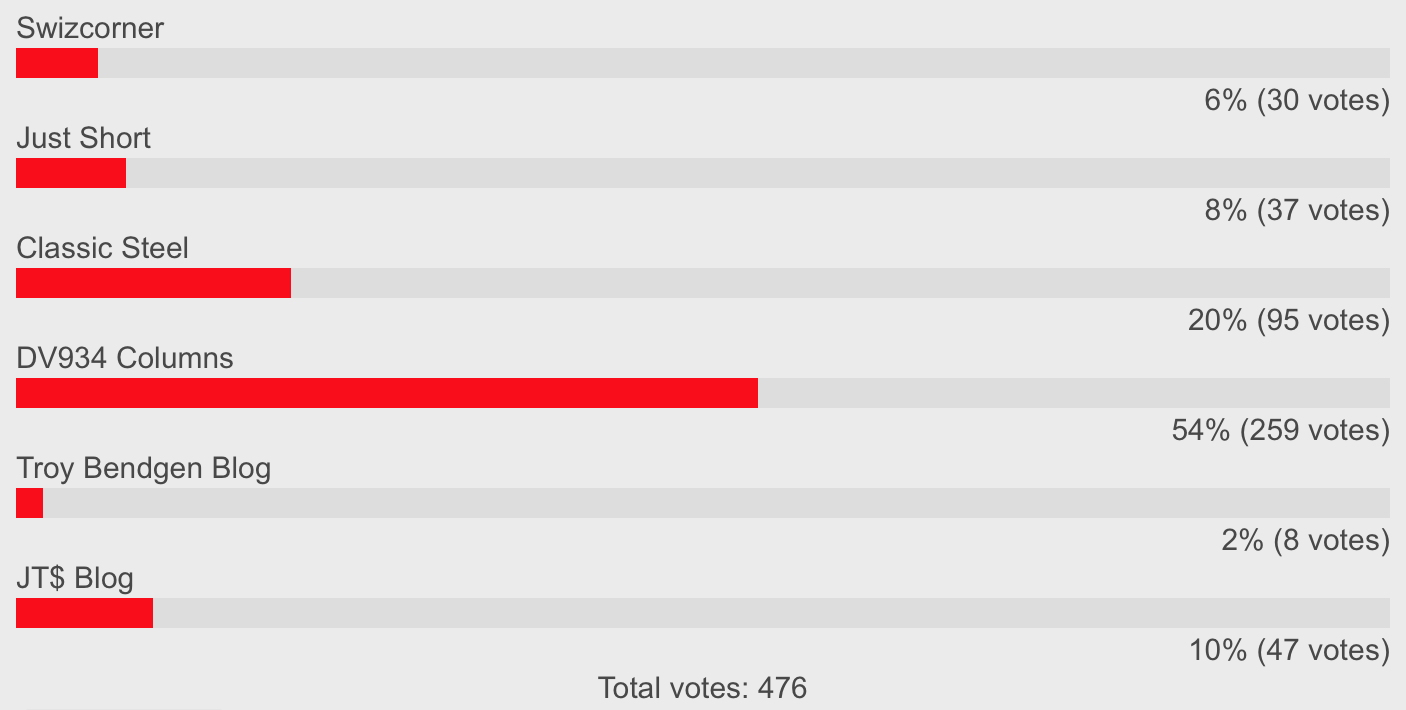 The hallways at PulpMX have been pretty quiet this last month… well other than DV thumping his chest and chanting in French.