It's important to find your niche in this sport.
It's important to find your niche in this sport.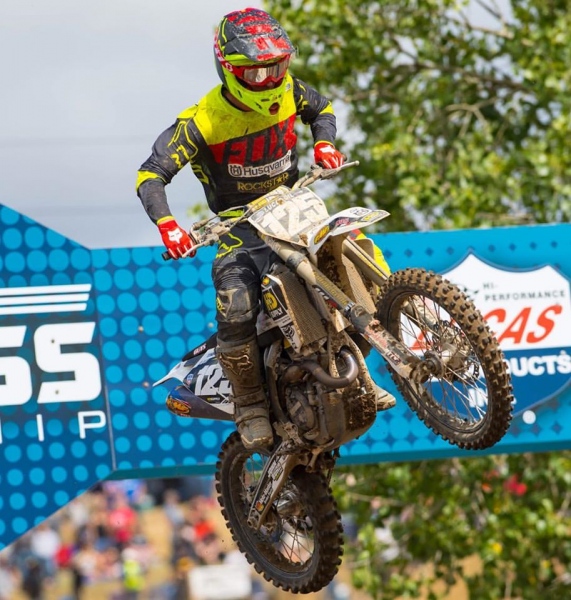 Josh Mosiman is driving across the country chasing his dream this summer, but it almost didn't happen.
Photos: Simon Cudby
Like most things in life, a lot of planning goes into my job as a freelance journalist. It's really incredible that I'm able to earn some of my living writing about my favorite sport of all-time. I'm very thankful to be in the position that I'm in. However, this brings me to my topic this week. I want to discuss why I choose the riders I decide to cover for a story.
Through my work here on Pulpmx as well as Racer X I get in touch with A LOT of privateers. It's kind of my thing. I feel like to be successful in anything that you need to stand out from the crowd and choose different topics. If you look around at every motocross media website, or even the message boards, you'll find the majority of the talk about the guys who are winning. The top ten riders get the most love and it's obviously deserved. Yeah that's great, but what about the other guys?
The best way to find a story is to look where no one else is looking. You want to find that unknown rider who is giving it everything he's got in order to live his dreams as a professional motocross rider. The sport is brutal, as we all know, and only a very few riders can make it to the top and last a while. We've got so many guys who are spending every dime they have on this sport and going into so much debt because they continue to chase this dream. It sounds a bit preposterous doesn't it?
The guys who don't make the salaries and bonuses are still out there giving it their best against the other best riders in the world. These guys are insanely fast and are doing it on inferior equipment. Being on the road and driving across the country all season isn't the best idea, but it's a lifestyle for the privateers of this sport. If you're lucky these guys will know someone important, which means they might be able to fly to a few races.
The sport revolves around the privateers. This is why it's important that we pay them the same amount of attention that we pay the top riders in the sport. The stories from the road that some of these guys can tell are really inspiring and some of them are just outrageous. What would you rather hear about? Would you rather hear about the troubles a privateer is having trying to drive to the races in their own van? Or, would you rather hear about how great a factory rider's bike is and how the team is great? You can only listen to those "everything is great" type of stories for so long.
Some of these privateer interviews can get out of hand too. Some guys I talk to aren't used to getting interviewed and you can tell they are nervous. Sometimes I'll literally be the first media guy to have ever talked to them. I this is the case then it's hard to get them out of their shell. You literally have to ask some weird questions to get them to show some personality. I won't share all of my secrets here, but it gets interesting.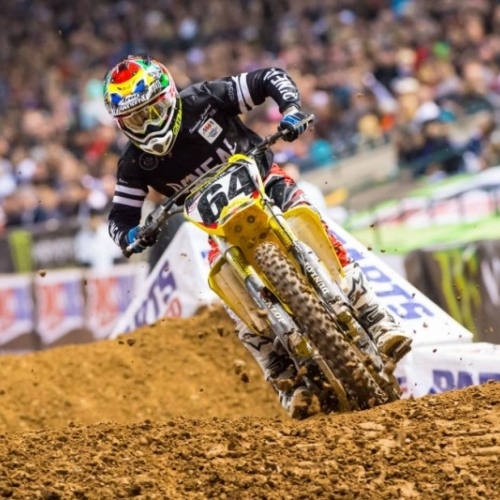 Catanzaro can't afford to do the nationals, but we will see him back in Monster Energy Supercross.
The privateer stories are very interesting to me, which is why I continue to cover them. I'll throw in a factory/ factory support rider here and there to mix things up. I get a lot of great feedback from you guys who read my stories every week, so I think I'm doing something right.
At the end of the day the goal as a media guy is to grow the sport you cover right? You've got to get the stories to the public and maybe grab a lot of new fans along the way. I feel that covering the privateers can grow the sport as well. The more coverage on a certain privateer brings more exposure to that rider. The more exposure they get could ultimately lead them to getting more support from sponsors. The more sponsors involved in this sport the more money we have. The more money the sport has the more teams can operate, which will ultimately lead to more rides. It sounds simple on paper, but it's not that easy, otherwise we'd be bigger than the NBA, NFL, and MLB combined.
In a nutshell I cover the privateers for a reason. I want these guys to have their time to shine. These guys are very gracious of their stories and most of them text me up after they get posted and tell me "thanks again". It's a good feeling helping out these guys. They are out there giving it their all as well.
I also might be onto something here. We've seen Weston Peick make his way off of Privateer Island and we could have other riders follow in his footsteps. We could have a shift in our sport where more privateers get chances at teams because of Peick and other guys like Alex Martin who do well. Think about it…in other sports the game changes and evolves constantly. Take a look at the NBA for instance. Ten to fifteen years ago dominant centers were on top of the game. It was all about points in the paint. Now the NBA is all about the "smaller" lineup and shooting three-pointers. The game has evolved, so maybe this theory can be applied to motocross and this can be our evolution?
With that being said we all need to give a big thank you to the privateers of our sport. These guys make the sport go around. They fill up the gates and chase their dreams and put in some career high results every single weekend. It's cool to see the progress, especially since they are living on the road. When you live on the road you're not getting the rest that your body needs, your diet struggles, you have to search for tracks to ride on to practice, and you've got to work on your own bike. You also have the constant worry that your bike or vehicle could break at any moment. You know how groggy and crappy you feel after riding in a car all day? Yeah, these guys are racing feeling like this, which is actually a pretty incredible feat.
I'd like to hear your thoughts on these theories and also hear what you think about the privateer stories we feature here. If you hate it I'd still like to hear your opinion.
You can email me at troy@pulpmx.com or troybendgen@gmail.com if you'd like to give me your opinion. I'm always down to hear story ideas and bench race about other topics as well. Thanks for reading.