The sand is back!
The sand is back!
Photos By: Mike Sweeney
Captions By: JT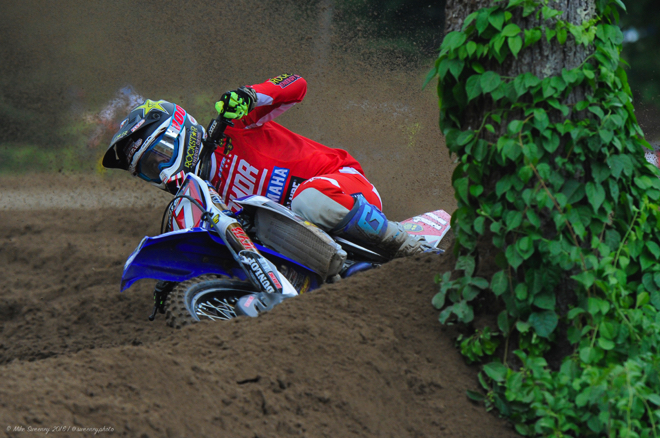 That's tree wins in a row for Webb. Hee, hee I used tree instead of three because there's a tree.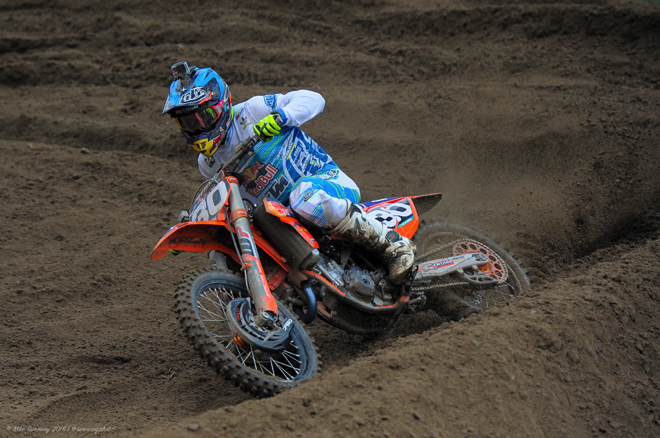 Shane McElrath in happier days.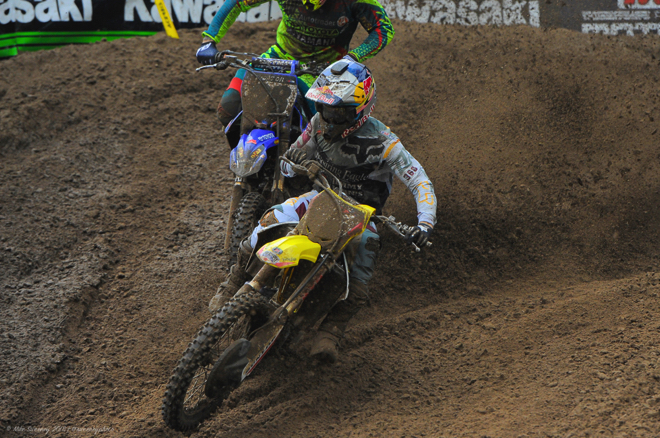 Kenny tempting fate with this pass on Weston Peick. Have you not seen that man's overhand right?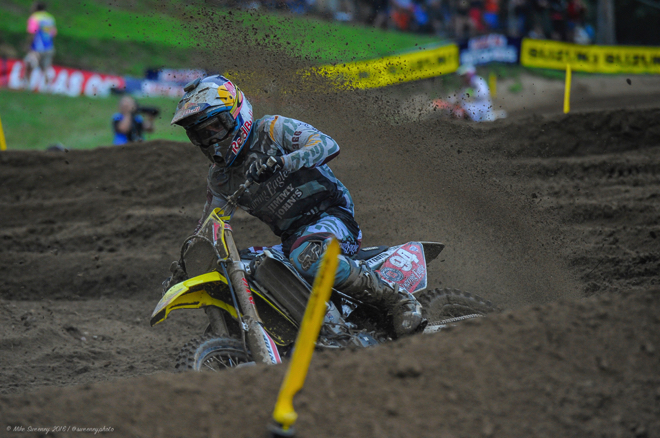 Not being able to see the gear logos on his jersey makes me happy.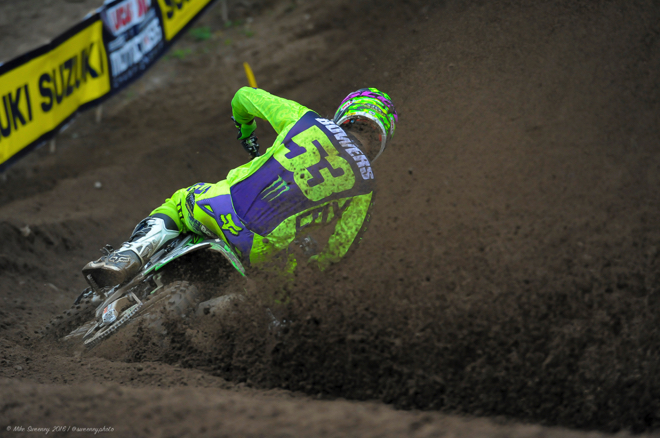 The Bear had to go to the LCQ which is as scary as facing a real bear. Once in the motos, he fared pretty well.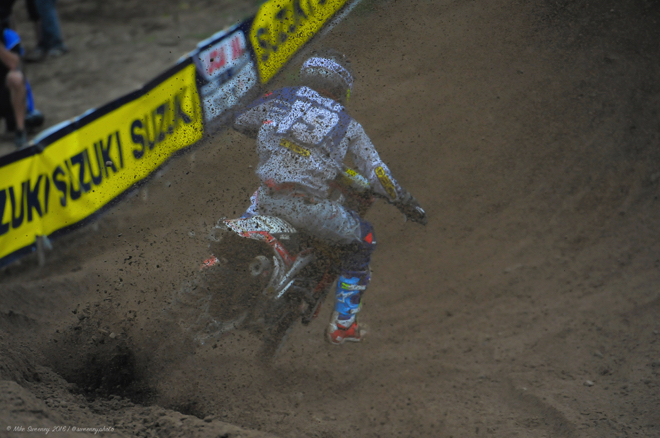 Justin Bogle had a very up and down day. He was shot out of a cannon in both motos, making 4 holeshots in a row. He ended the day with a pretty big get-off but is ok for Millville.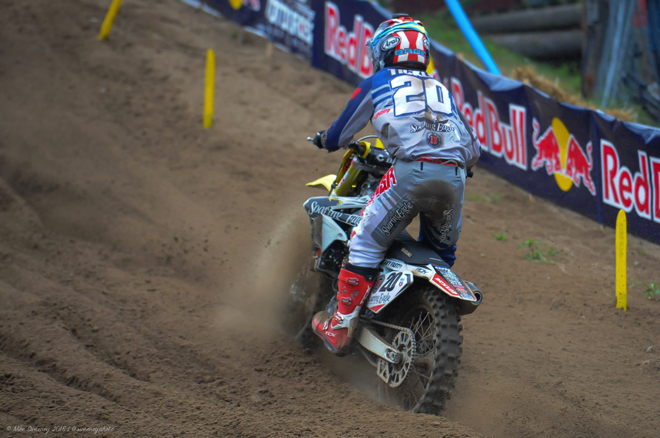 Broc's starts held him back after back-to-back podiums. He is good at Millville, making his pro debut there ten years ago.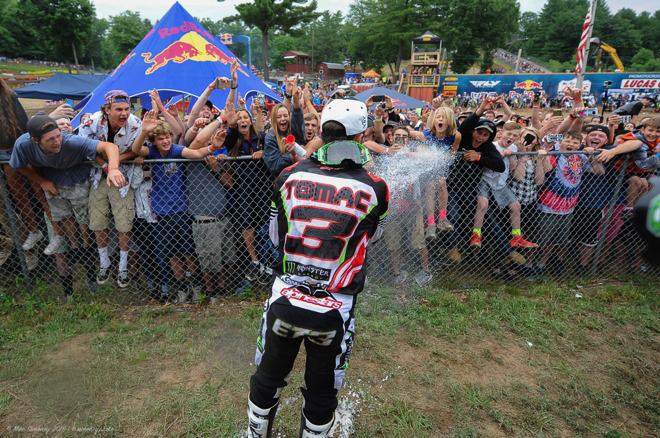 I am waiting for the day that some asshole activist pursues charges on a rider for giving alcohol to minors. This is the world we live in folks.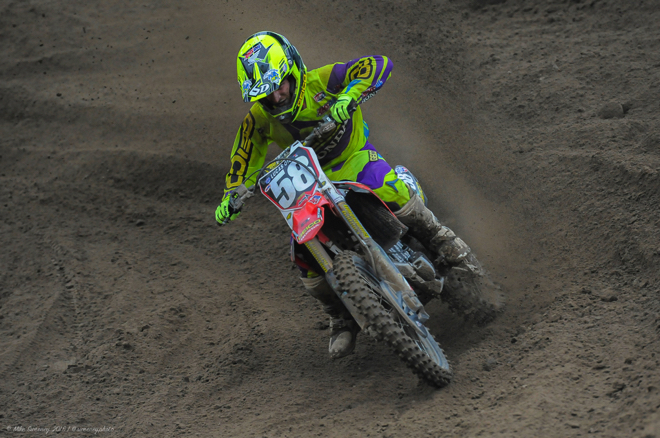 Someone tell Jimmy D that these races go smoother with goggles to block the sand from getting in your eyes.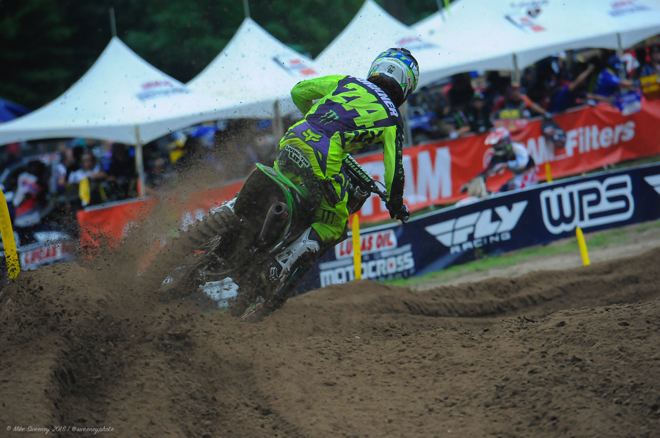 For a bit, Austin Forkner was giving Cooper Webb everything he could handle in that second moto. He was crazy fast all day which was a bit surprising seeing as he had never visited The Wick before.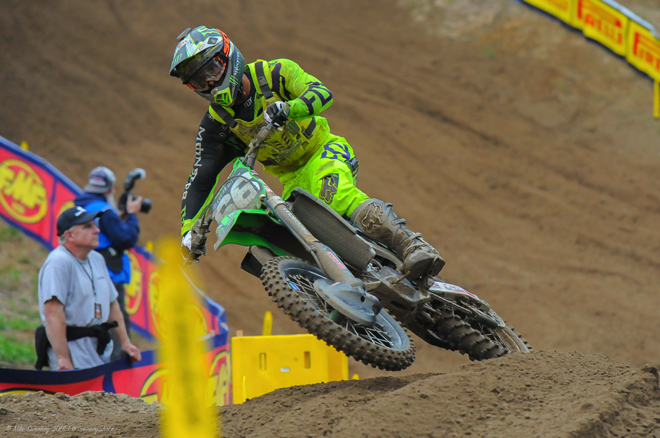 Arnaud Tonus almost delivered a podium to Mitch Payton but a second-to-last-lap crash derailed it. He has been improving as of late and if he wants to stay in America for 2017, he better keep improving.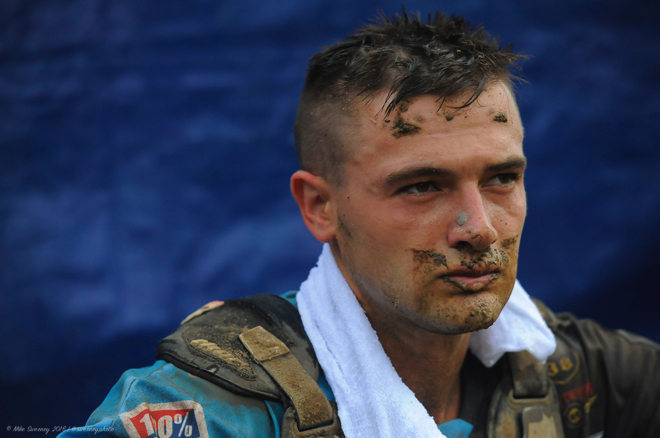 Mr. Webb has let it be known that he is the man in the 250 class.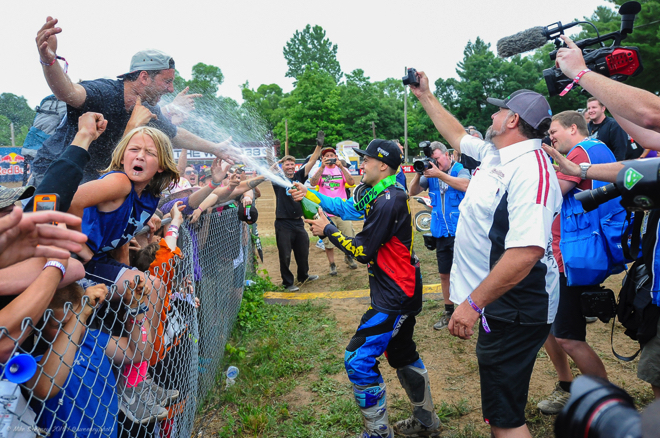 I went to Southwick 2016 and all I got was this champagne mustache.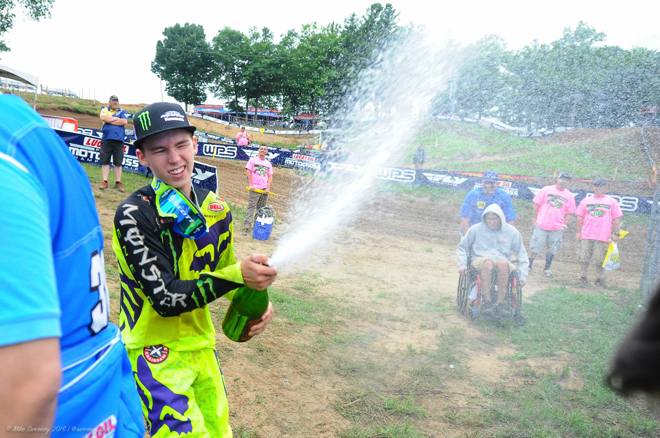 This is not something they teach you in home school but you hope that you get a chance to figure it out.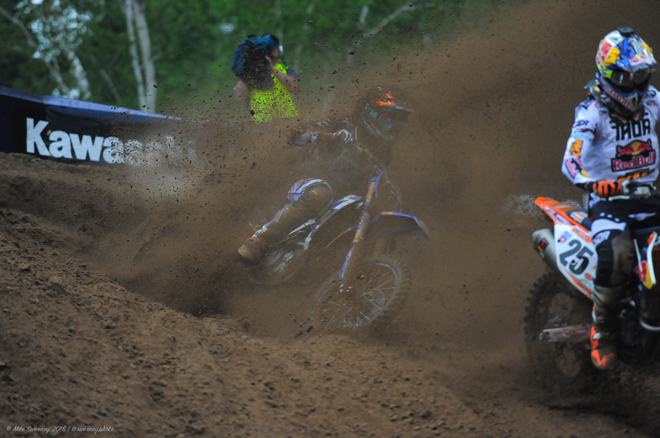 Justin Barcia emerging from some sort of sand vortex. Marvin Musquin has apparently added some sort of James Bond-esque sandstorm to his arsenal of tactics.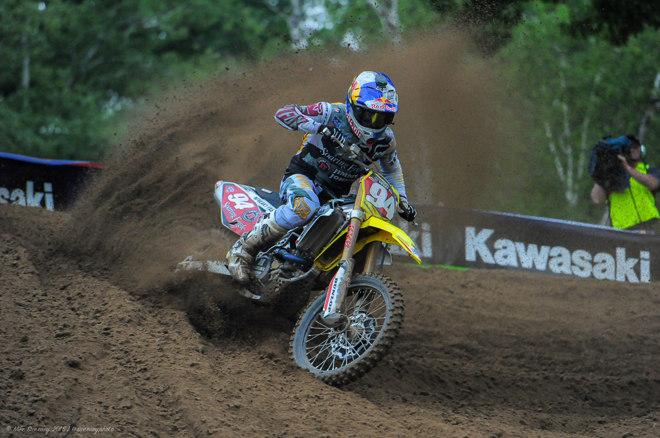 Ken Roczen going all Henry VIII on a Southwick berm.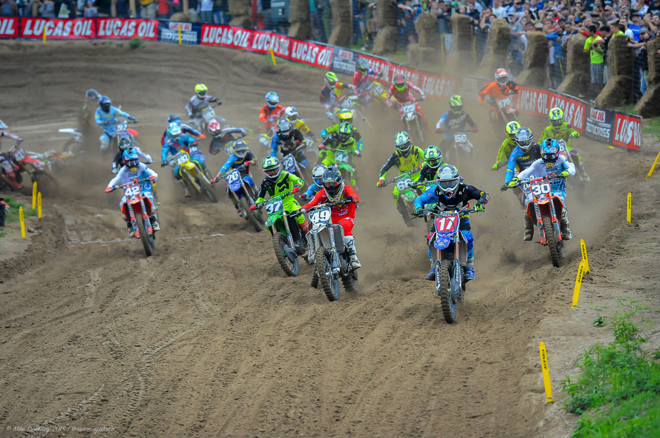 This is a very, very bad sign for 39 other 250 class racers.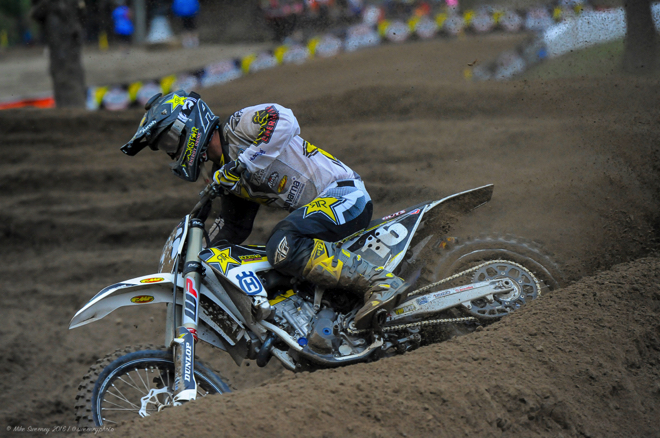 Wacko Zacho was OTG before his crash. He will win another moto before the season is over.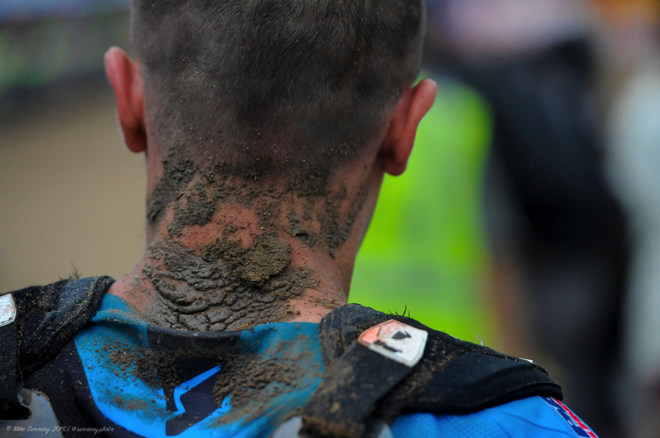 Anyone who has ever raced in the sand knows this feeling. As a matter of fact, I took a shower last night and I am almost positive some of the dirt I found is from Southwick 1998.