Faces only Mom can love.
Faces only Mom can love.
Within the mutant community, there are several breeds of enthusiast. We have the artiste, who prides themselves in the fine art of working in Krylon and Rust-Oleum. Their creations sparkle with the luster of metal flake and crackle with the texture of wrinkle finish. Then we have the sticker whore. These visionaries prefer to work in the medium of contact paper and glossy vinyl. For them, no sponsor conflict is too gauche and no number of decals is sufficient. Lastly, we have the true geniuses of the mutant moto movement, the alchemists.These mad scientists of the mutant world look at a tired old piece of lead and try to turn it into off-road gold. They cut, craft and cobble together creations that often defy good sense, but delight the mind with their creativity and outlandishness.
For this edition of Mutants of Moto, we are going to celebrate the alchemists. Those bold souls that see a perfectly good motorcycle and see not an end, but only a beginning. While the usefulness of their creations may be questionable, the inspired spirit behind them is not. Long live the dreamers.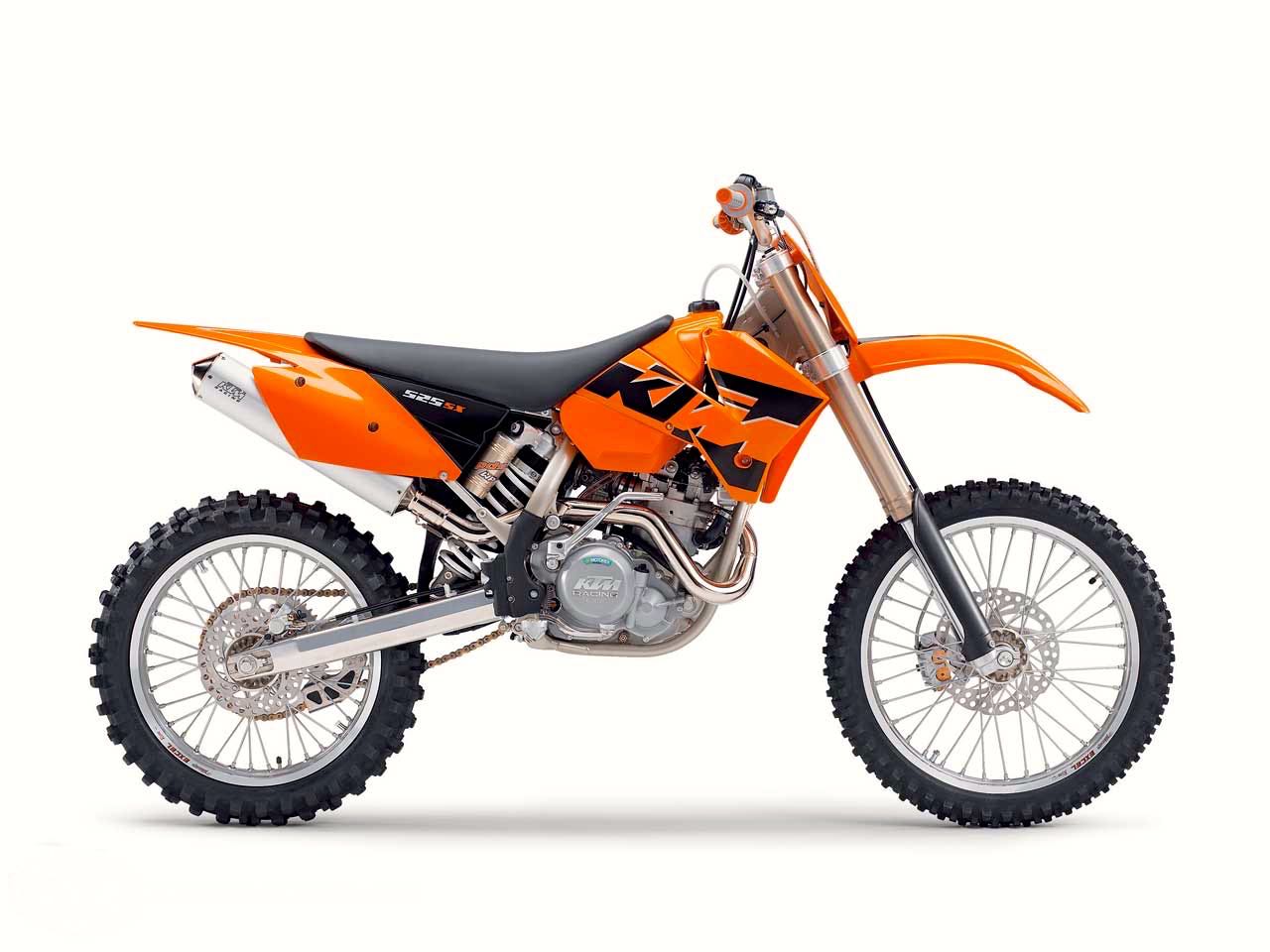 Donor Bike: 2005 KTM 525SX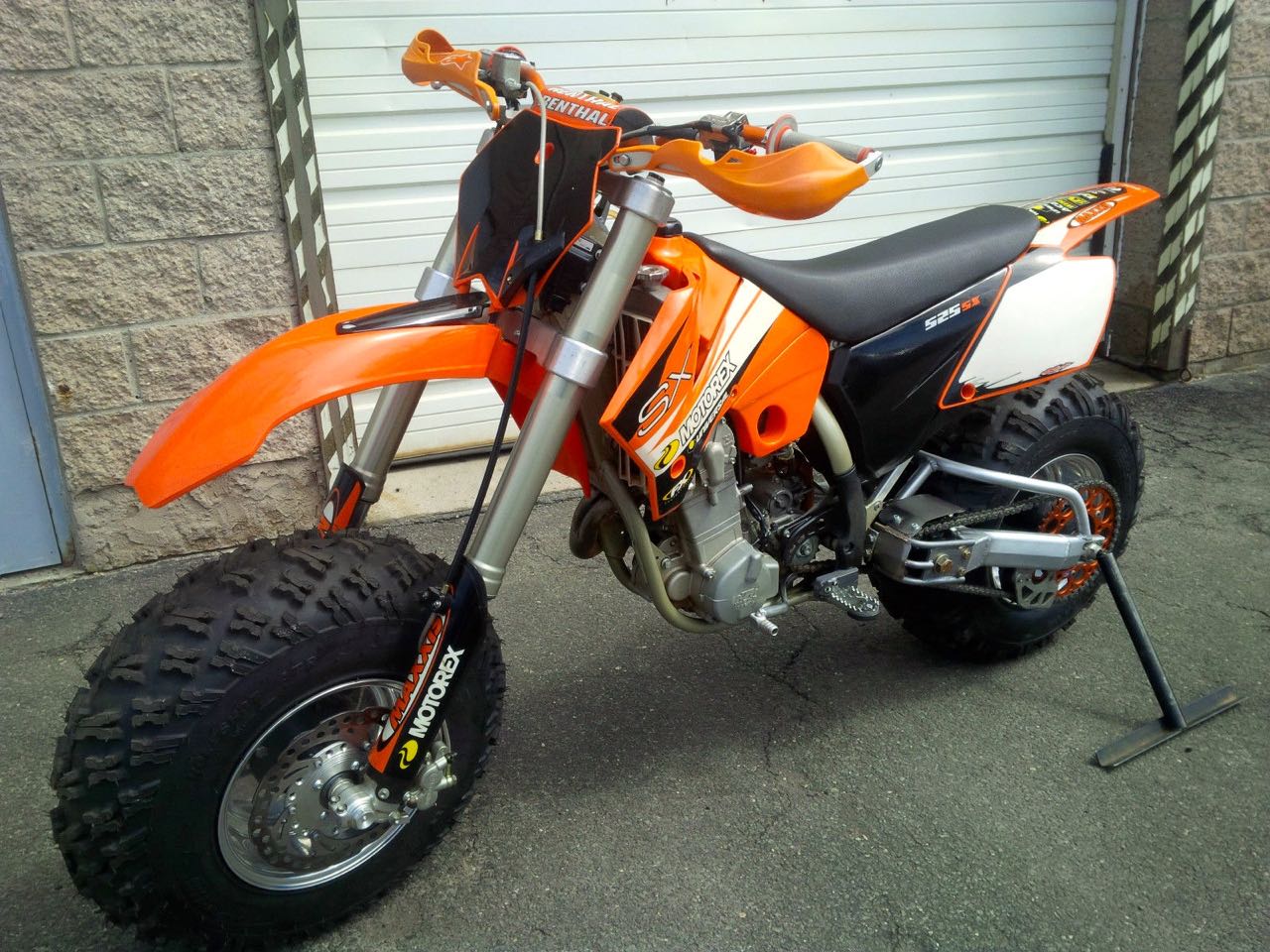 Remember the Fat Cat? I sure do and it is not a good memory. I actually had one of those ill-handling turd blossoms and let me tell you, giving it 50 horsepower is not a recipe for awesome. I also had a 2005 KTM 525SX, and not once did I think "hey, let's put some balloon tires on this puppy and hit the dunes." While I think this may be a bit of a fool's errand, I have to admire the workmanship.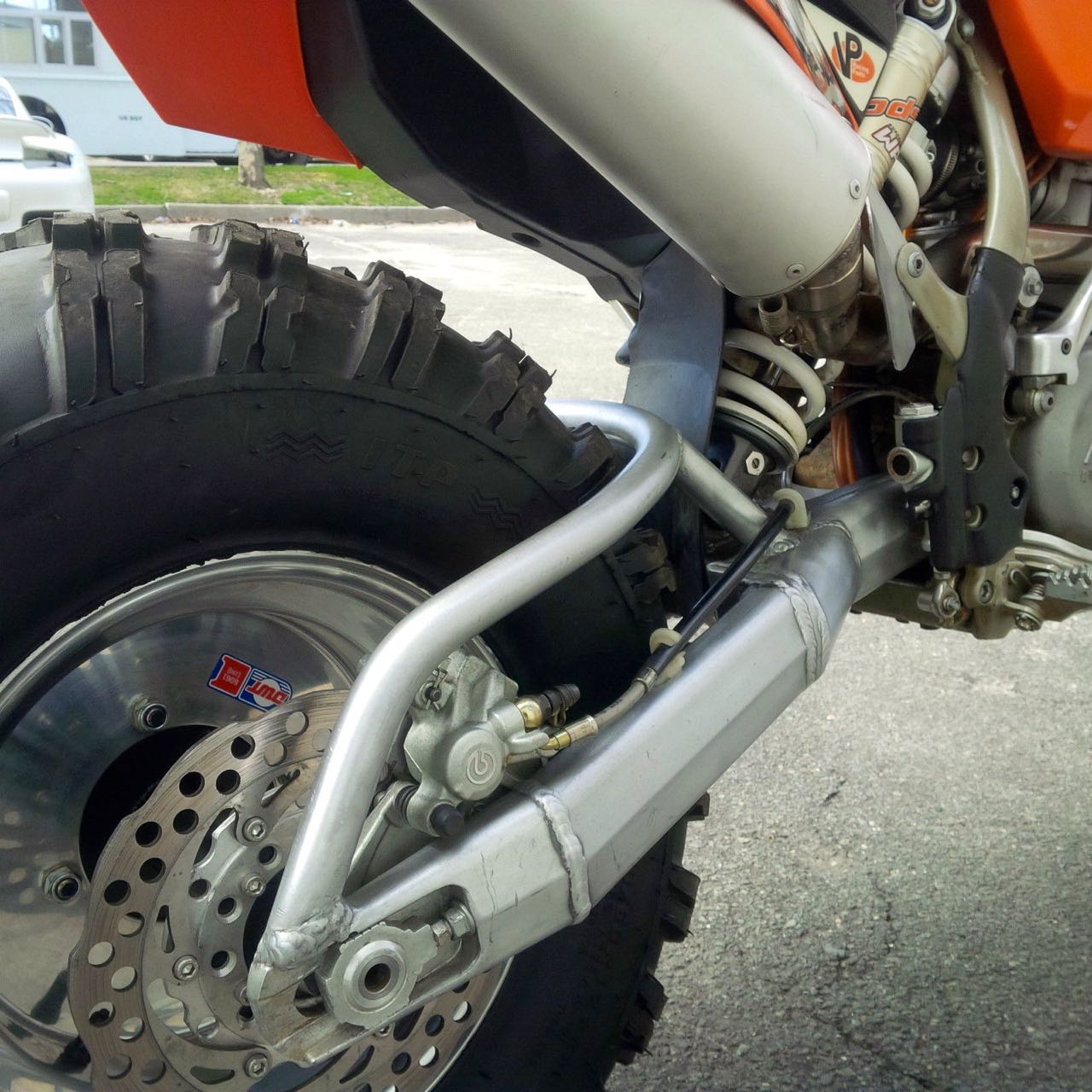 Pic #3 Unlike most of the mutants you find wandering around the interwebs, this bad boy is very well finished. This swingarm set up is very trick and looks almost factory. It is hard to fathom there is enough demand for this to make a viable business out of it, but apparently this is a thing.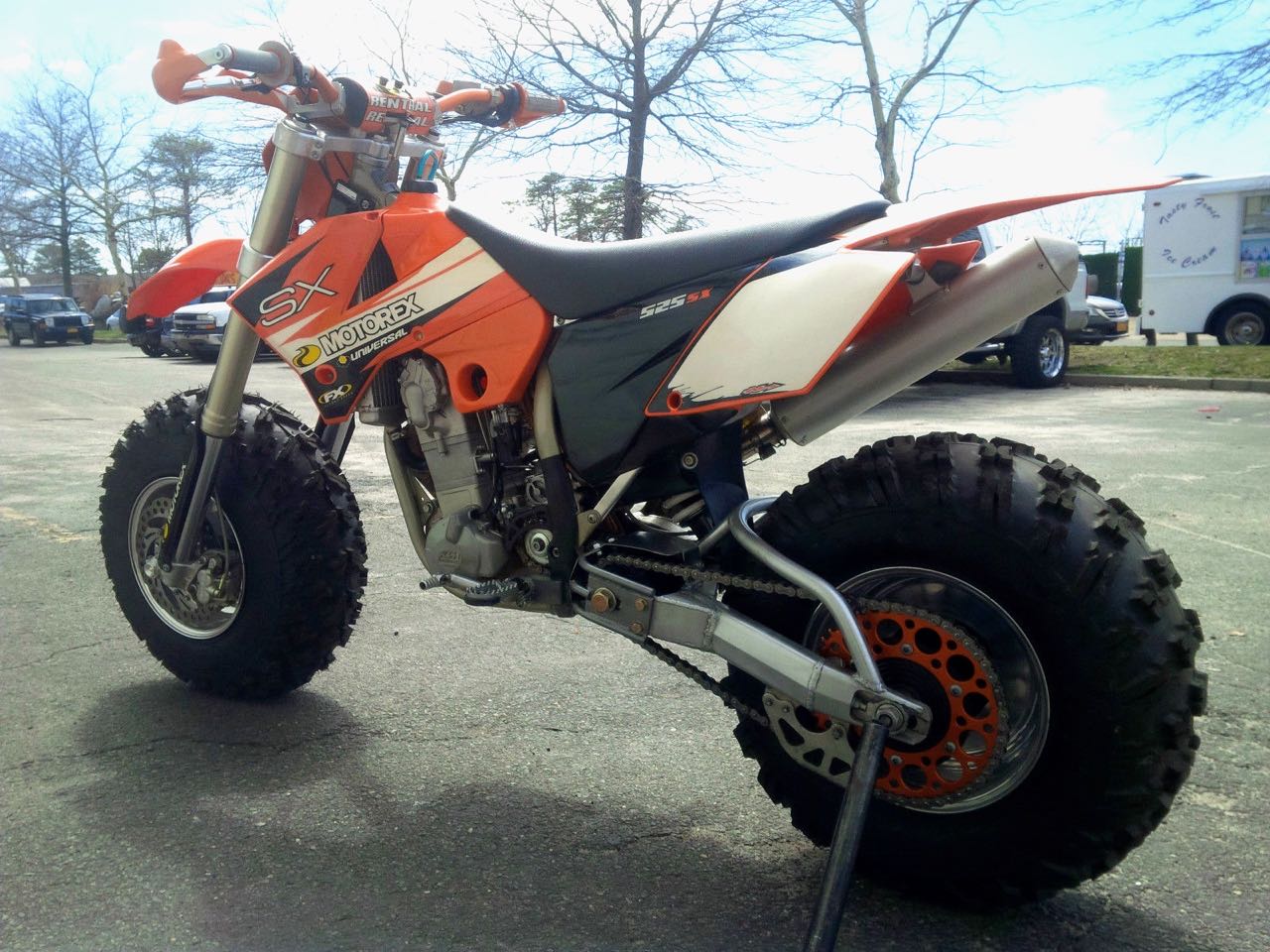 On the bright side, at least this thing should have enough power to actually handle that massive rear tire, something that could not be said about my dearly departed Fat Cat. I imagine it also handles better than the old ATC250R two-wheeled conversions Missile Engineering used to make. Those trailing-axle front forks and porky ATC ergonomics could not have been ideal for two-wheeled handling.
Mutant Rating – 2.2 El Gordo Gatos (out of 5)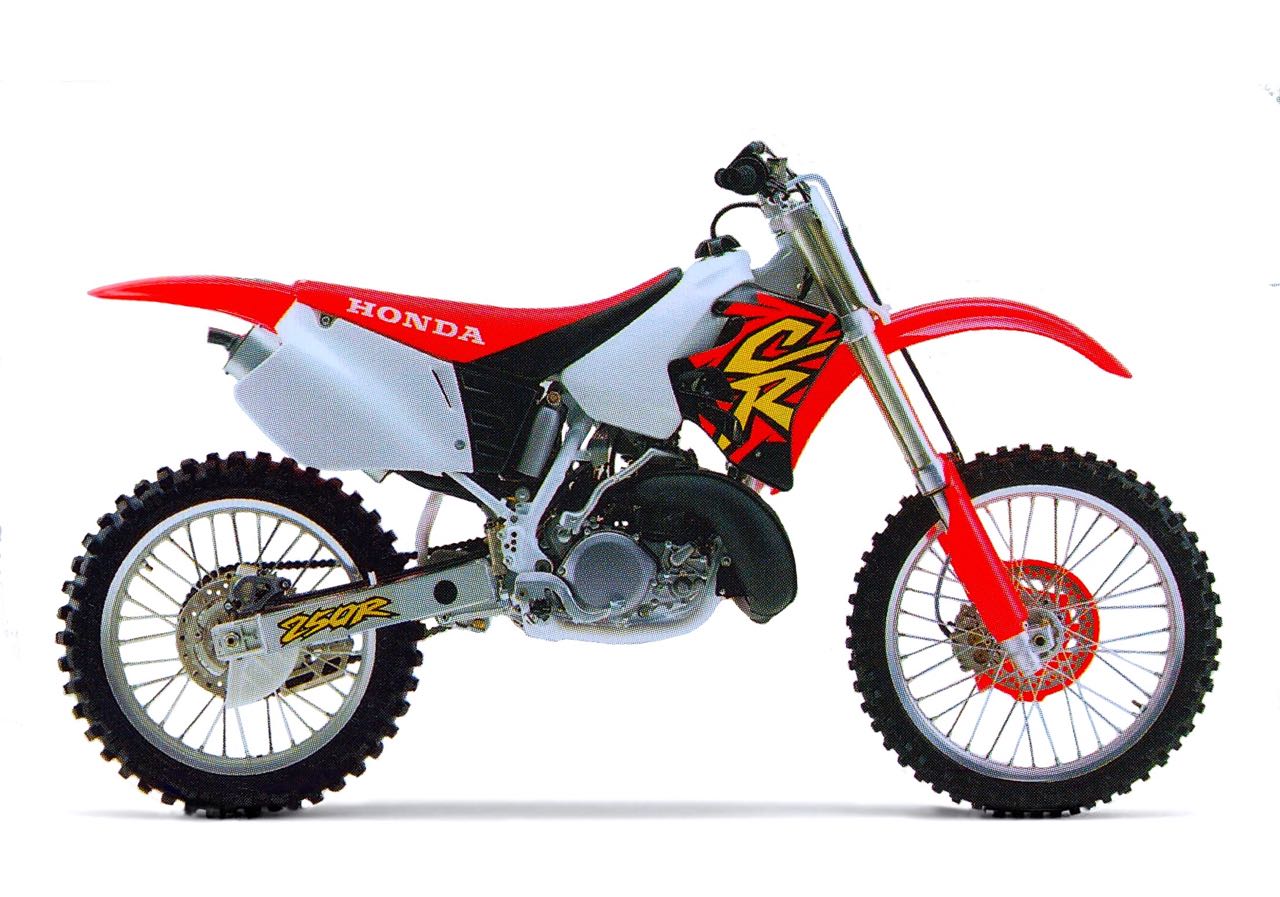 Pic #5 Donor Bike: 1996 Honda CR250R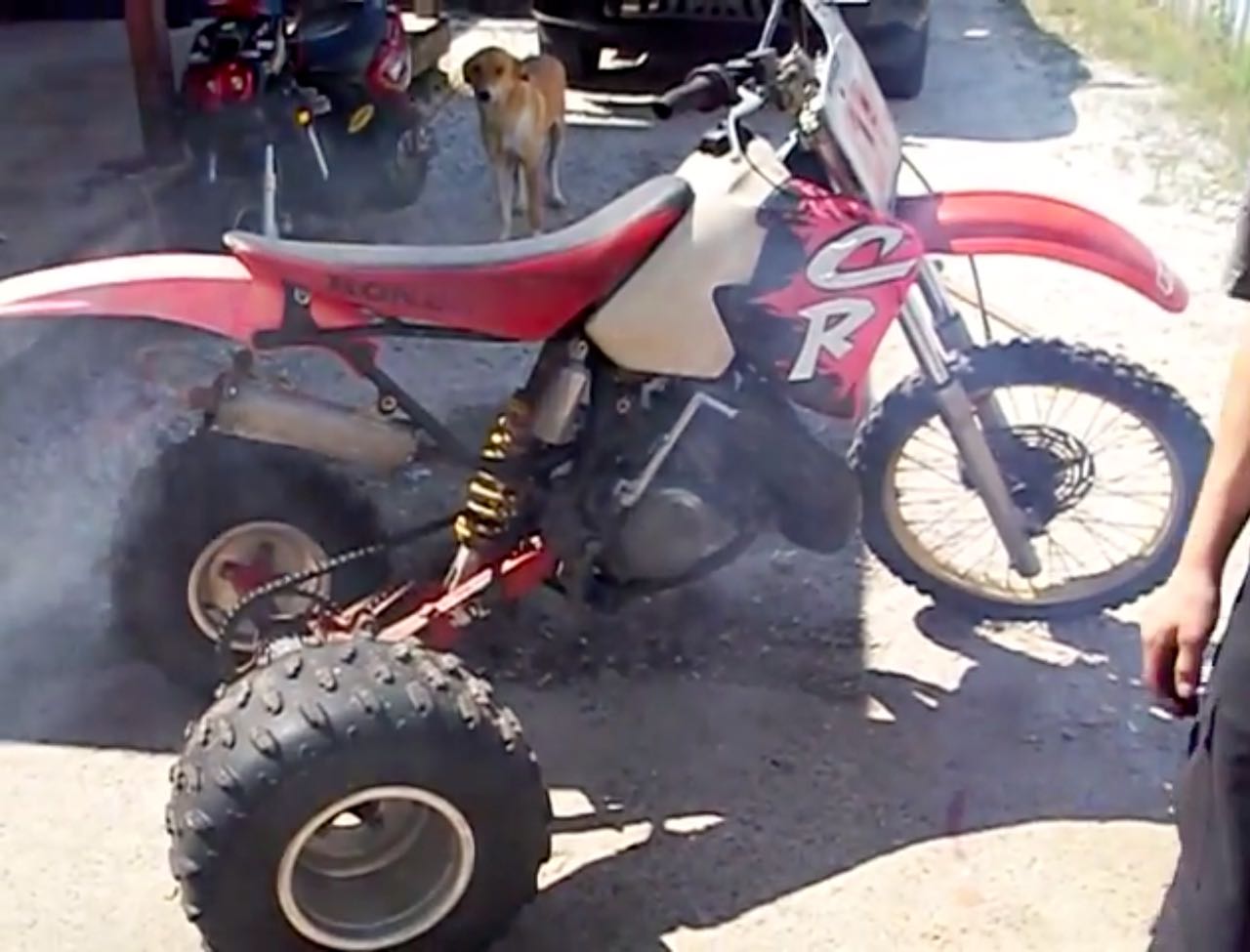 Now here we have the alternate end of the home brewed spectrum. This poor 1996 CR250R is about as far away from the glory days of Jeremy McGrath's nearly perfect season as can be. Unlike the KTM above, there was no attempt made to widen the front end or actually dial in the chassis. Just bolt on two extra wheels and let 'er rip! It's not like a purpose built trike is any great handler, but I can't even imagine what this narrow-tired and tall abomination must turn like.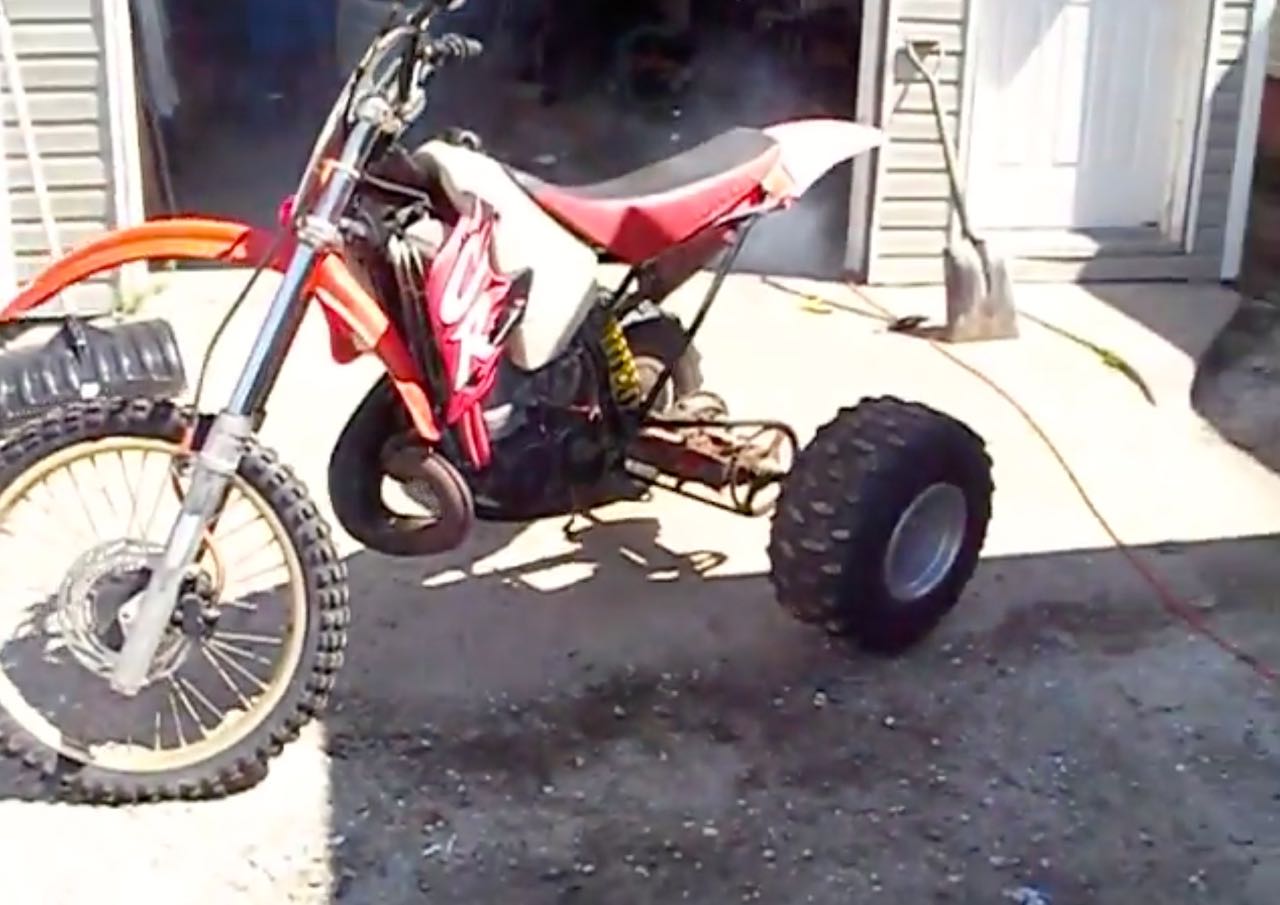 And you thought it was easy to run over your leg with a normal trike! With the stock CR pegs, this is the very definition of #InjuryForcesSale
Mutant Rating – 4.4 Showtimes (out of 5)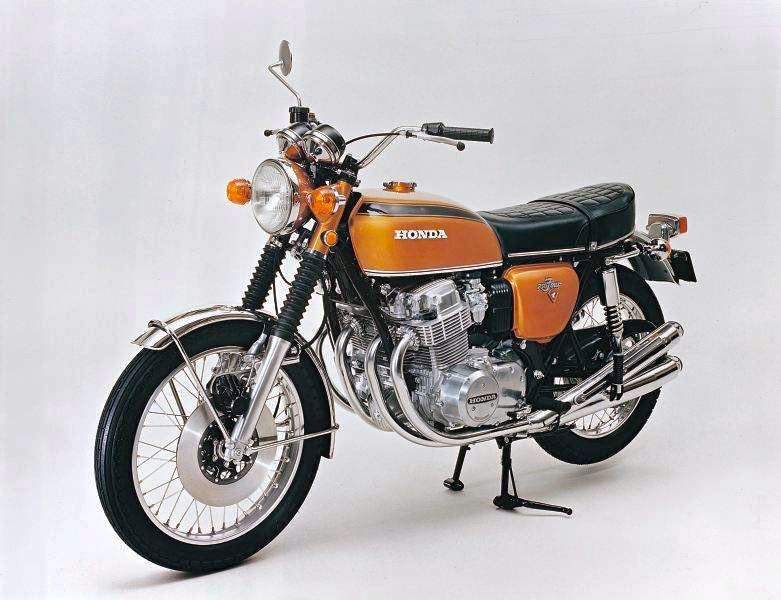 Donor Bike #1: 1972 Honda CB750K2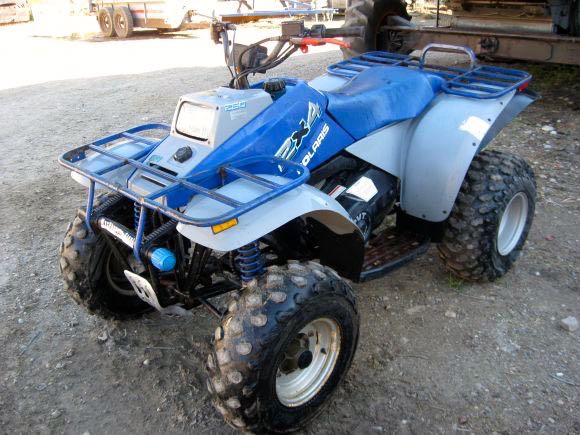 Donor Bike #2: Polaris Trail Boss 250 2×4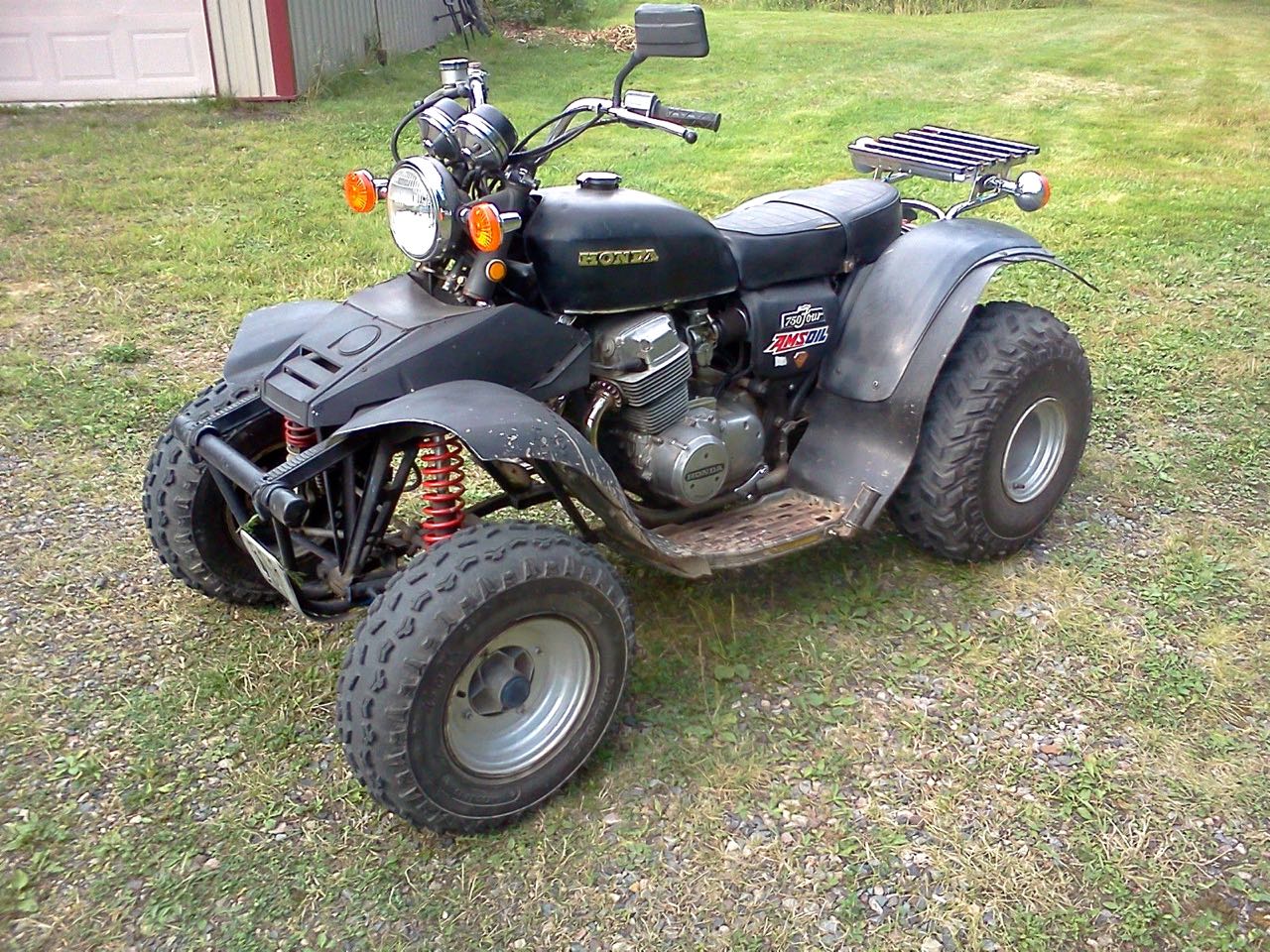 In the late sixties, Honda invented what would become known as the UJM (Universal Japanese Motorcycle) with the introduction of the original CB750. Using a smooth and powerful inline four-cylinder and typical Honda quality, the CB750 was faster and more refined than the British and American twins that dominated motorcycling at the time. Forty-five years later, Billy Bob Blutarsky invented the URQ (Universal Redneck Quad).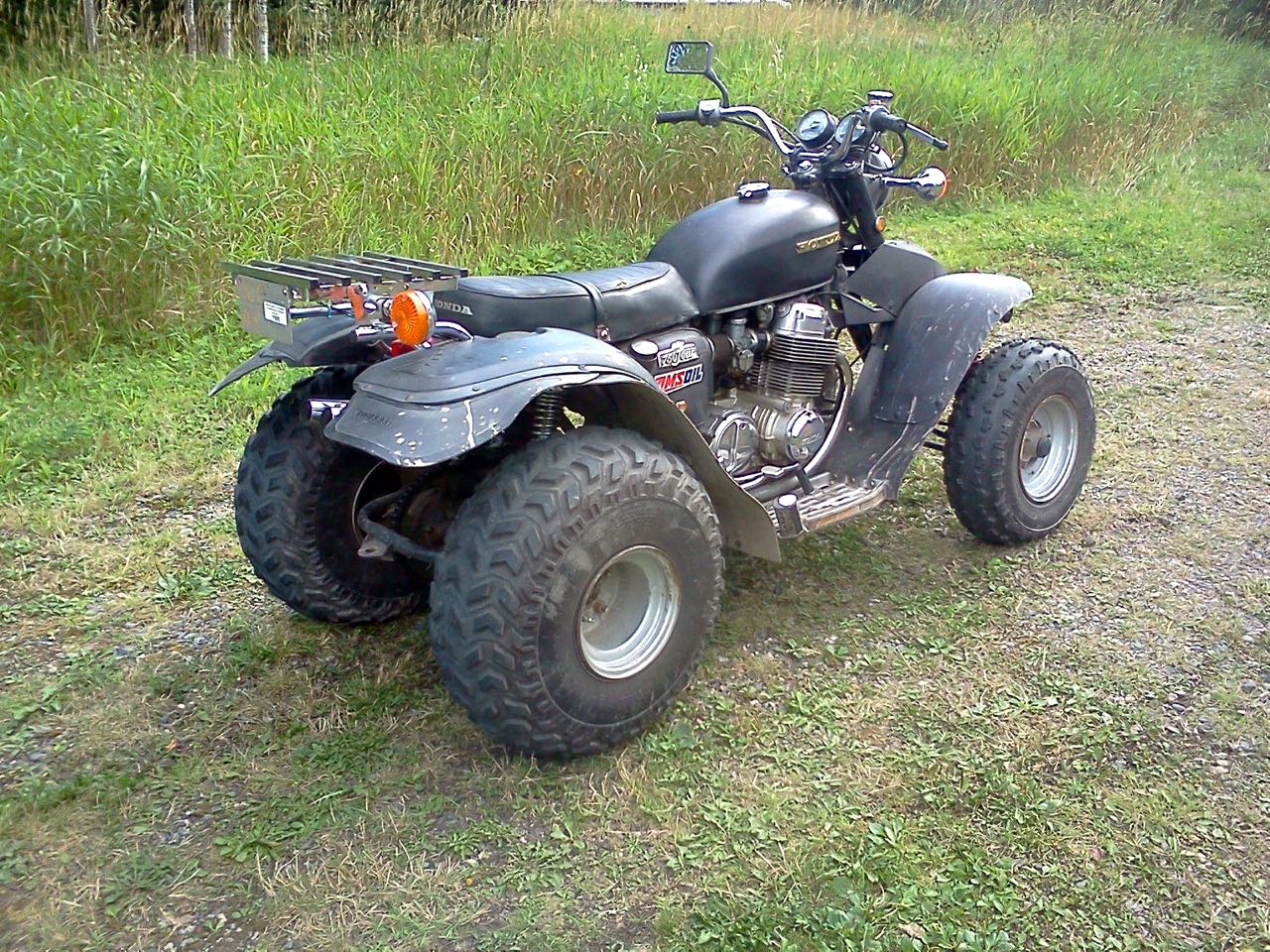 The best part about the URQ is it brings together Japanese quality and American engineering to deliver the ultimate couch experience. Macpherson strut suspension, 69 horsepower and full lighting mean that your swamp bogging can go on well into the night and the sano rack means that the cold Coors can keep on flowing well after the point that the gators come out to play.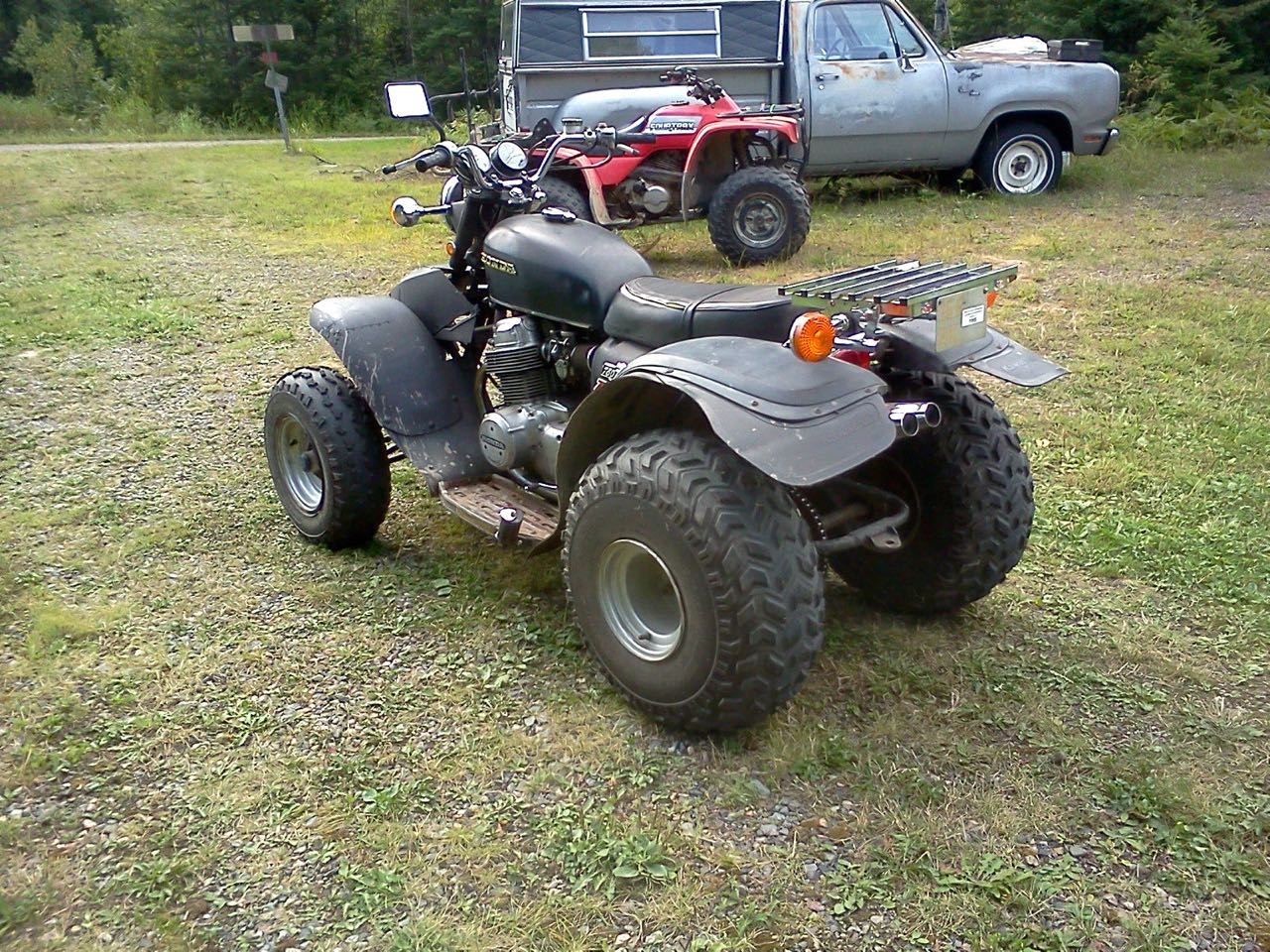 Extra points for the sweet dual chrome exhaust, passenger pegs and full turn signals.
Mutant Rating – 4.8 Wooly Boogers (out of 5)
For your daily dose of old-school moto goodness, make sure to follow me on Twitter and Instagram -@TonyBlazier
For questions or comments, feel free to drop me a line anytime at TheMotocrossVault@Gmail.com