What's new in 2017 for the TLD/Red Bull/ KTM team?
What's new in 2017 for the TLD/Red Bull/ KTM team?
Welcome to the offseason and our new ongoing "Team Previews" column. Every week from now until the Monster Energy Supercross season starts in January we will be profiling a big team in the sport. We'll go through the changes that have been made, analyze results, and give each team a grade on all of their offseason moves. This week we have TLD/Red Bull/KTM and you will find the full schedule below.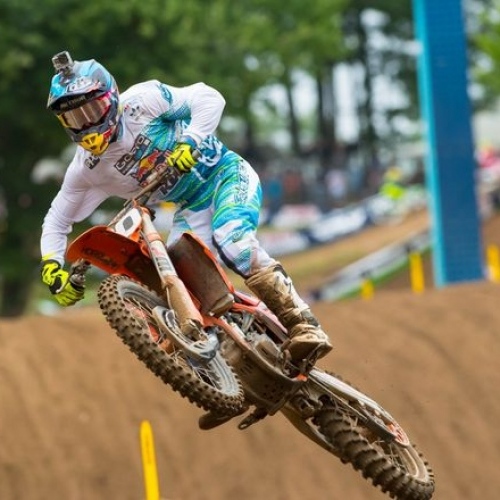 It will be McElrath's year to contend for a title.
Who's In:
#26 Alex Martin
#28 Mitchell Oldenburg
#38 Shane McElrath
#44 Jordon Smith
Who's Out:
#13 Jessy Nelson
#46 Justin Hill
#63Alex Frye
Last season's Supercross Results:
Oldenburg – 6th 250SX West Region
Nelson – 20th 250SX West Region
McElrath – 7th 250SX East Region
Hill – 11th 250SX East Region
Frye – 14th 250SX East Region
Last Season's Motocross Results:
Oldenburg – 10th 250MX
McElrath – 14th 250MX
Hill – 17th 250MX
Nelson – 19th 250MX
Frye – 28th 250MX
Offseason Grade: B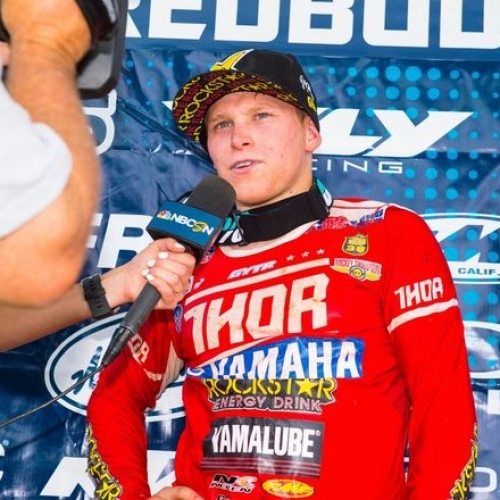 Martin gets a fresh start on a new brand after riding Yamaha's for the last several years.
The Rundown:
The Troy Lee Designs/Red Bull KTM team took a terrible hit in the Lucas Oil Pro Motocross Championship with the injury to Jessy Nelson. Nelson had been a member of their program since the end of the 2010 season when he signed with them as an amateur. Since then Jessy progressed from top ten guy to race winner. As he begins his recovery he will always have some sort of job on the team when he's ready to come back to it. It's just a bummer deal in general and Nelson will be missed from the pits.
The 2017 TLD KTM team will consist of newcomers Alex Martin and Jordon Smith who will join Shane McElrath and Mitchell Oldenburg. Martin is coming off of his best season ever as a professional in 2016, in which he became a title contender. You can't replace a rider like Nelson, but at least the team will have a title contender now.
You could also argue that Shane McElrath will be a rider who will be in contention for a title in 2017. McElrath had a few podiums in the 250SX West Region in 2016 and he's very consistent when he's healthy. The last time we saw him on the track was when he had a very violent crash at the Southwick National. It was a high-speed sweeper and from the looks of it he landed straight on his head. McElrath returned at the Monster Energy Cup on a 350 and finished eleventh overall with 12-10-10 scores. He'll be another one to watch on the podium in 2017.
One guy on the team who has continued to build year after year is Mitchell Oldenburg. He's always had the speed and he's putting in great results as of late, especially towards the end of the nationals. Oldenburg has turned a fill-in ride in 2015 to full-time rider for 2017, which is very tough to do in this sport.
Smith is a good pick up for the team, but he's suffered in the consistency department as a pro. On one hand he's lights out fast and on the other he's making a mistake and it's costing him a good overall finish. He's been a victim of a lot of 5-15 scores in his years with GEICO Honda. This is a fresh start though and with a great offseason he can change his game up. As a third year pro this is his time to start making some noise as a weekly podium contender/race winner. By this theory he'll build himself into a championship contender for the 2018 season. Basically he's in the same position that Shane McElrath was in for 2016.
The B grade has everything to do with their great pick-ups up Smith and Martin. Both of these riders have great speed. As we mentioned earlier, Smith needs to work on his consistency game in order to be one of the top 250 riders in the sport. Maybe this fresh change will be good for him? A-Mart no longer has to worry about living in the shadows of his little brother over at Star Racing anymore. He can come out and deliver on a fresh start, which should be rewarding. The team has two title threats in McElrath and Martin along with top five potential in Oldenburg and Smith.
It seems like from the outside looking in that this team is in the middle of a revamp this year. They have a million kids in the amateur ranks just waiting for their chance to get on the pro team and we'll start to see them feed into the system shortly. Frye had one year to show his stuff and unfortunately spent the majority of the summer injured. The team decided to go a different direction and that's why Frye is forced to move on.
In the next year or two you're going to see a completely new look for the TLD KTM squad. The roster will include a lot of new names and we'll see how it pans out for these new guys. This year with Nelson going out late in the outdoor season it through everybody off guard. At the time Martin already was rumored to be going to the team. The really clutch moves were getting Smith from GEICO Honda and making sure Oldenburg was locked down. Regardless the team was only going to have four members, so it would have been interesting to see who would have been cut had Nelson not gotten hurt.
As far as Justin Hill goes, we'll see him on a Monster Energy Pro Circuit Kawasaki once more.
Red Bull KTM is next.
Preview Schedule
10/14 – Rocky Mountain ATV/MC KTM
10/21 – Troy Lee Designs/Red Bull KTM
10/28 – Red Bull KTM
11/4 – Monster Energy/Yamalube/Chaparral/Yamaha Financial Services/Factory Yamaha
11/11 – Yamalube Star Racing Yamaha
11/18 – GEICO Honda
11/25 – HRC Honda
12/2 – Rockstar Husqvarna
12/9 – Factory Monster Energy Kawasaki
12/16 – Monster Energy Pro Circuit Kawasaki
12/23 – RCH Yoshimura Suzuki
12/30 – JGR/Toyota/Suzuki