Kris Keefer wants you to know that it sucks crashing
Kris Keefer wants you to know that it sucks crashing
Did I crash? I think I crashed? Did you see me crash?
Riders Getting Through Their Injuries
As motorcycle riders it's inevitable we are going to take a spill from time to time right? The word "concussion" to me meant you hit your head, you forget some shit and you come back riding in a couple weeks. I was way off! I crashed at the Dubya World Vet Championships at Glen Helen on November 5th and was the recipient of a concussion. It is now November 19th and I am still dealing with the effects of my crash and haven't got back on the bike yet. I told my wife I would rather have a broken bone or two just so I know what the timetable is to get back to riding. With a concussion I am finding out more and more there is no set timetable. This is my first concussion after 30 years of riding motorcycles! Pretty good stretch eh? When I spoke with riders that have had a pretty good concussion, all of them say unanimously that they struggled with the mental aspect of not being able to get back to their daily routine. Most of us motocross riders are all wired the same way as we have some sort of ADD and can't sit still. This is what I am struggling with right now. Not knowing when I can get back on a bike. I am supposed to be staring at a wall and relaxing, yet I find myself arranging 450 shootouts, typing articles, reading articles, looking up handlebar bends, sitting on my bike in the garage making dirt bike sounds, among other things I can't discuss here.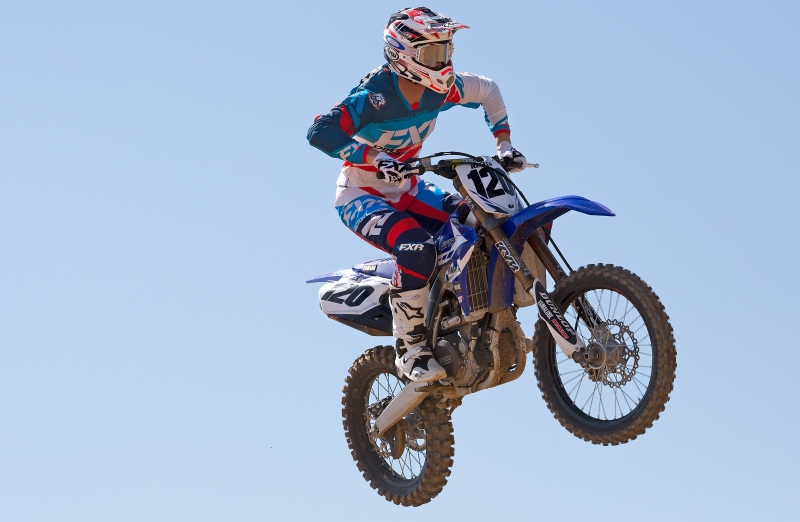 Keefer's having a hard time dealing with this time off the bike.
I sit back and think of all the concussions James Stewart, Andrew Short, Trey Canard among others have had and how they push their bodies and minds to come back to racing as quick as they can. I can't imagine racing on a level that those guys are and having to push through their concussion symptoms while racing. Us fans sat and watched James Stewart pull off the track at Oakland last season, as he was just not ready to handle the load of a 20 lap Main Event. Some called him a quitter and said, "oh he lost it, he's done", but what we don't know is what is happening inside that head of his. James loves riding and racing so much he is willing to sacrifice his health to come back to racing. Sure I am sure his sponsors want him out there ASAP, but I guarantee JS wants to be out there more than any of his sponsors do. What is weird is that I can see one thing more clearly now as my brain is still slightly scrambled: Dirt bikes and that euphoria that we all get from riding is addicting and to some outsiders that don't ride, is reckless. Only the people that do this as a way of life can truly appreciate the feeling we all get when you rip that perfect rut, clear a double for the first time, or hell even working on the bike(s) in the garage.
How many of you have been laid up on the couch with an injury and you just lay there daydreaming about when you can get back on that bike again? Meanwhile your chic is wiping your butt or feeding you cause you have casts up to your shoulders, but you still want to get back on that damn dirt bike. Sure, there comes a moment when you're laying in the dirt, on the track, with a bone sticking out of you and you say to yourself "I am done! I am never riding again". This thought may deter you from dirt bikes for a few weeks, but the itch to swing your leg over one again comes back eventually! I broke both of my arms and had casts up to my armpits and was at the gym on the treadmill, while people stared at me thinking, "what the hell is this idiot doing"? I have cut my cast off my leg to do a photoshoot only to re-break my leg upon landing (at that photoshoot). I was that guy getting fed and having my wife wipe my ass. I guess that old saying is true "you don't realize what you have until you can't do it anymore". This is why I always was too anxious to get my to normal scheduled programing (riding my dirt bike). With this concussion I have no set timetable for a return and it forces my brain to reflect on all the things that dirt bikes have given me and taken away. They have given me way more than it has taken from me and I am grateful for that. As we all know some riders just can't say the same.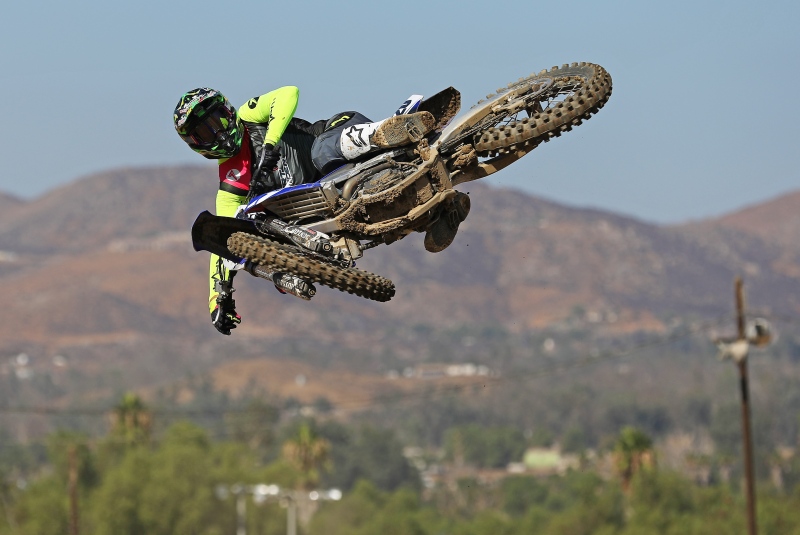 Hopefully soon for his sanity sakes, Keefer can get back on the bike.
We all can sit here and argue and be divided about the 2017 Yamaha YZ250F getting fourth place in Vital's 250 Shootout, but you can't take away what we all have in common. The one bond that connects all of us, even the vitards! The love of riding dirt bikes, no matter which color, the feeling we get when we do and the mindset we all get in when we are hurt. The mindset of getting back to riding! So if you're laid up on the couch for a bit, try not to tweak out too much, be patient and know that all the impatient thoughts that you are having to get back on the saddle happens to each and every one of us that ride. Be thankful that you will get to ride again because some of our riding brothers out there don't get that luxury. Long live dirt bikes!