Photos by James Lissimore, captions by JT
Photos by James Lissimore, captions by JT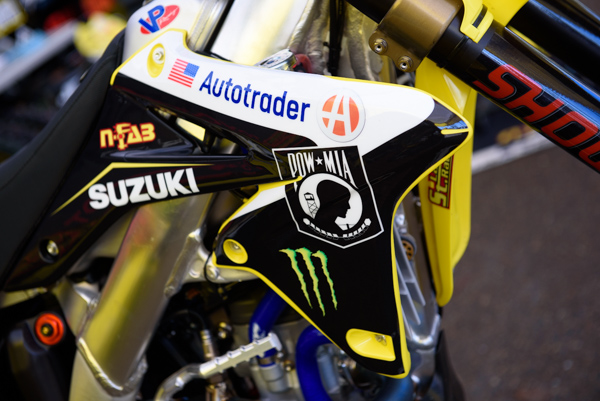 The military appreciation race is a cool twist to the series. I am a bit tired of the retro bit but this one is still a highlight for me.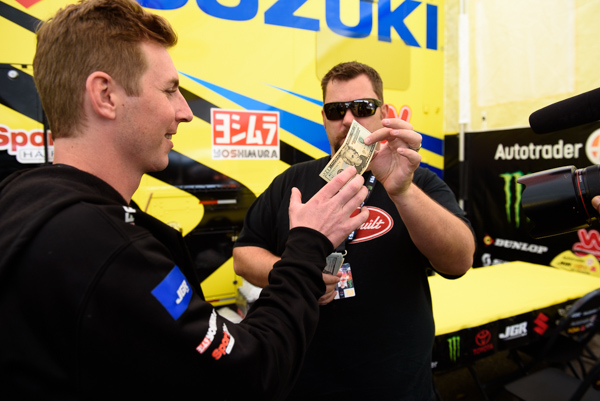 Good to see negotiations pan out between corporate America and the little guy.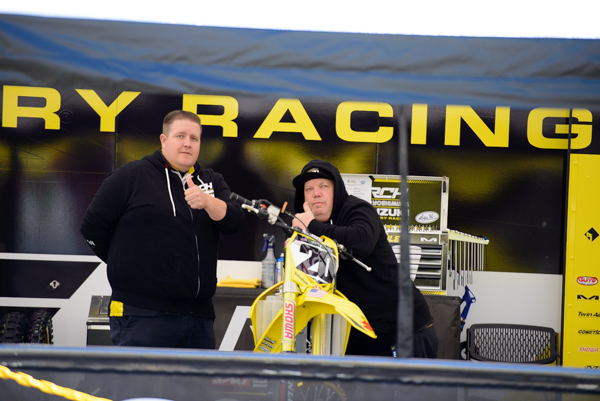 Two thumbs up from the RCH guys. They haven't had a break out ride from their crew yet but it's early.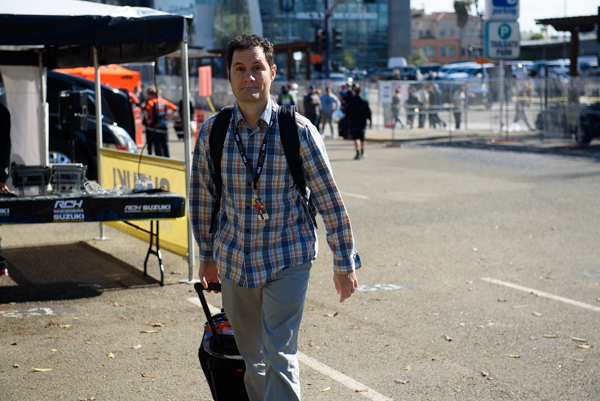 Factory Weege flies in on Saturday morning's these days. He's still in a middle seat somehow, though.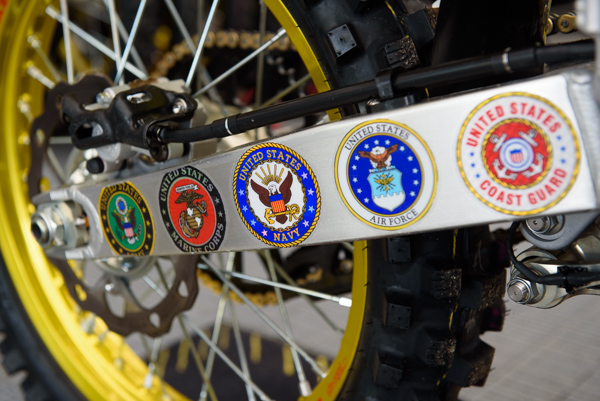 The US military stepped up to sponsor that empty swingarm of RCH Suzuki. Their payment is our freedom. Deep, right?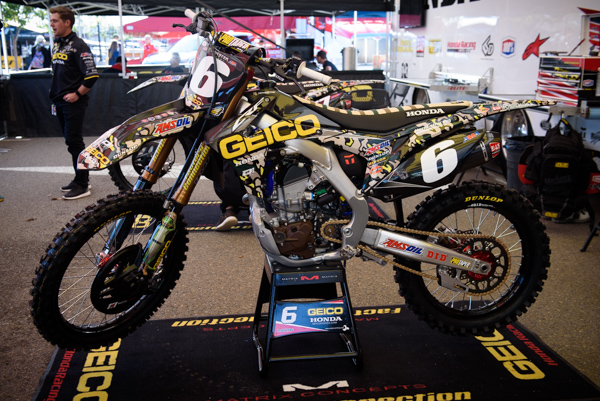 This was my pick for best looking "military" bike.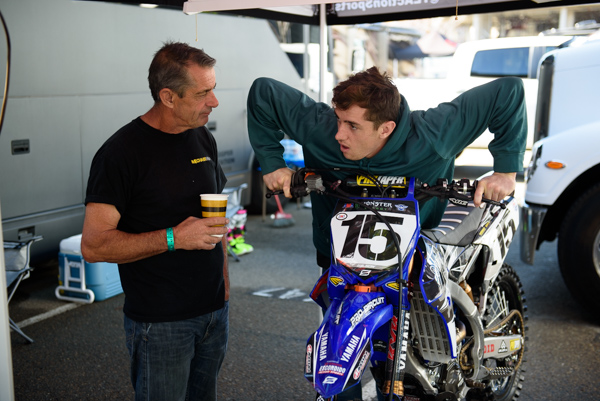 Andy Wilson is pure moto. When your kid needs help, you drop everything to help. That's what moto is about.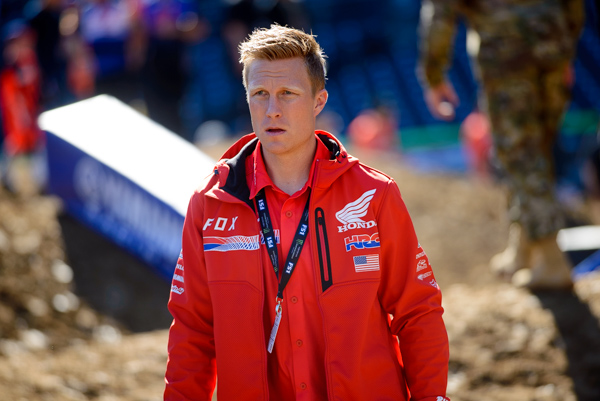 This photo makes me very angry.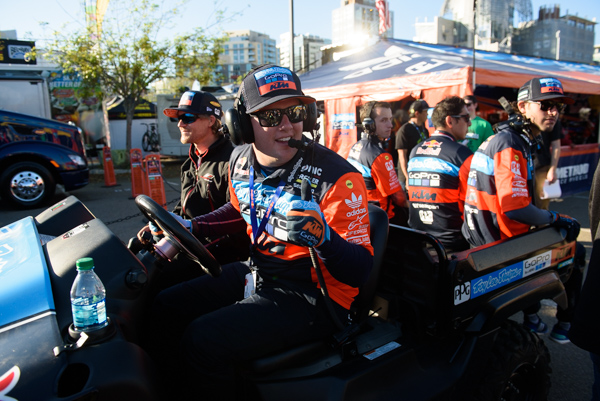 These boys are two for two. Strong start to the season for McElrath who many considered an afterthought for this title.
Bogle's results may not be what he wants just yet, but there's no doubting his style on a motorcycle.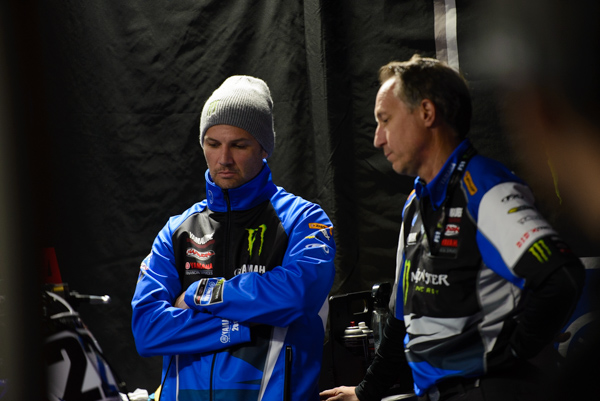 Deep thoughts with Chad Reed. There may be no one else in this sport who thinks about their setup than 22… I wonder if sometimes it works against him, though.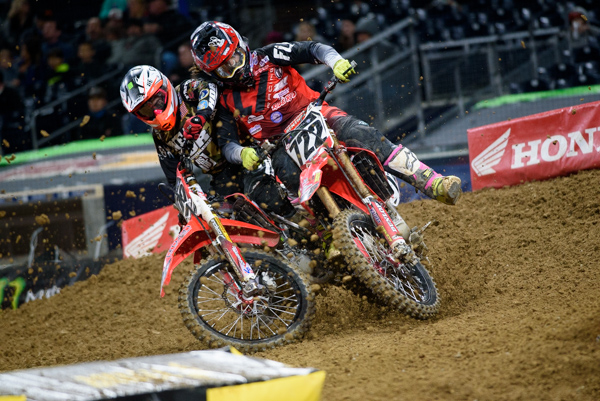 7 Deuce Deuce's army is planning a full scale retaliation at A2.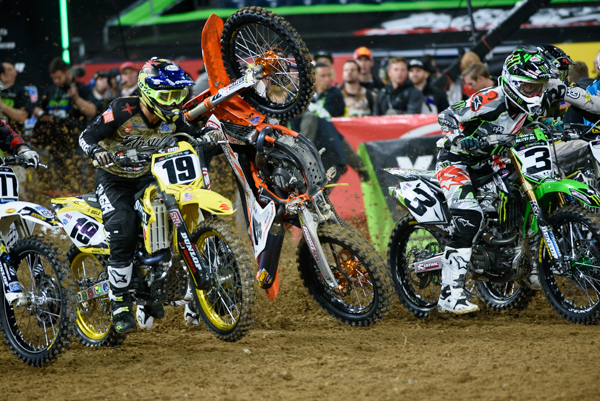 Wanna get away?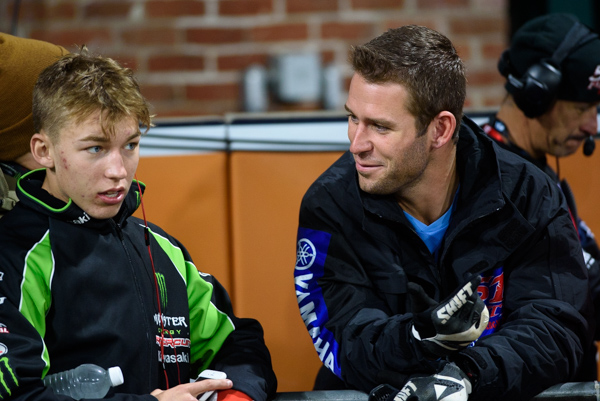 Tyler Bowers asking Austin Forkner if he wants to play Rochambeau for pink slips.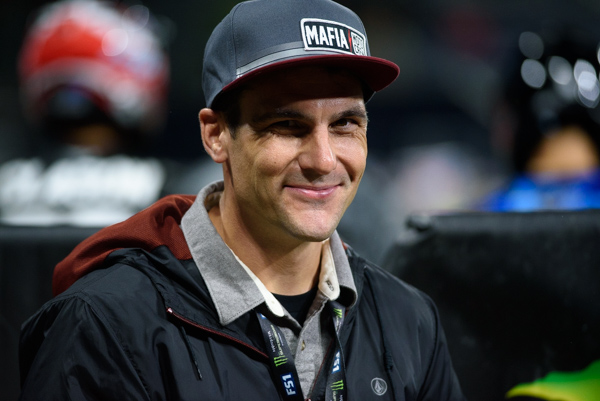 Nyk is one of a kind. I once watched him spend several hours on his helmet stickers followed by another several hours putting said helmet in different areas of the hotel room so he could see it from every perspective.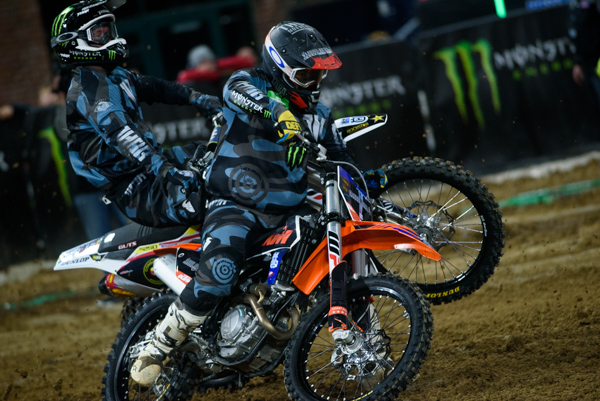 These one off intermission races scare the shit out of me.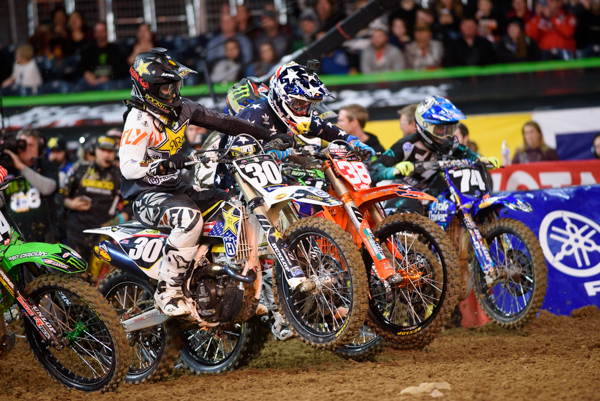 Heartbreak of the night goes to Marty Davalos.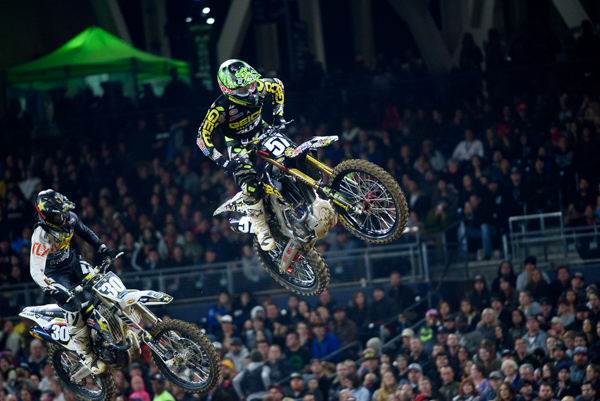 The Rippah put together a great main event until he pumped up. It was good to see him back near the front. It's been a while for New England's finest.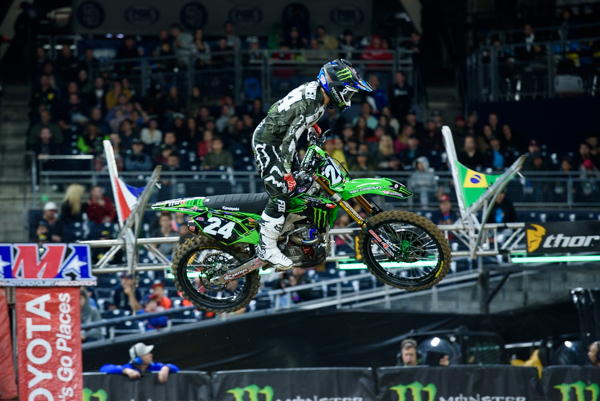 Austin Forkner wasn't in the mix for a win but he put together a top five finish and is improving. It won't be long.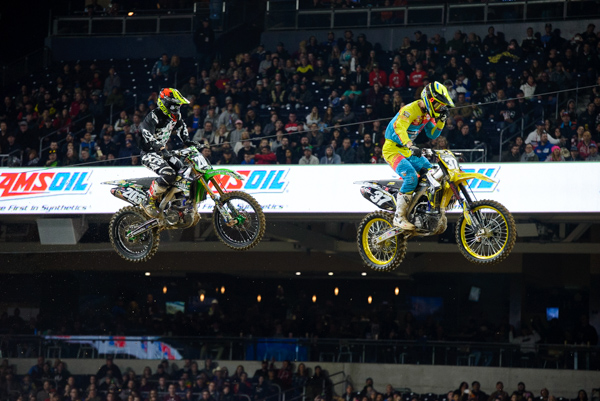 The Hell that Phil Nicoletti is unleashing on 250 West privateers is unmatched in this era.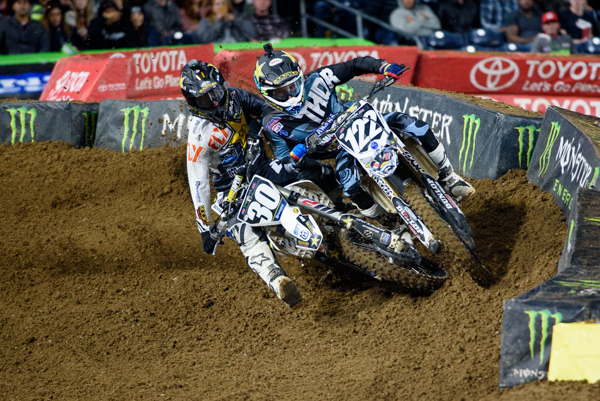 Dan Reardon screaming inside his helmet "but I don't even know Steve Matthes, I swear!!!"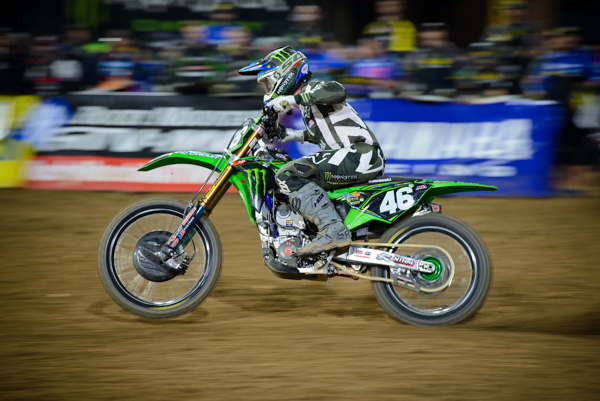 Justin Hill is twelve points down but he is going to win one of these soon.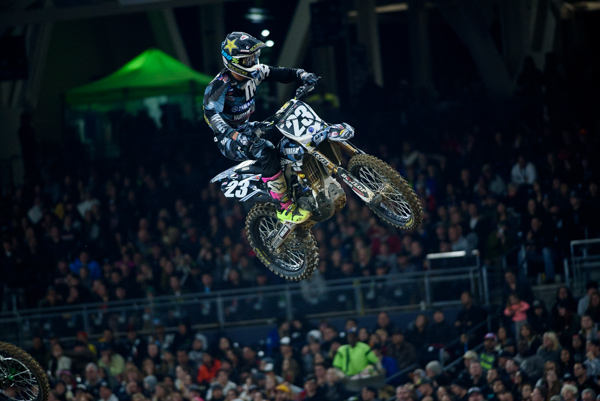 Aaron Plessinger has been overshadowed by Shane McElrath thus far but it's far from over.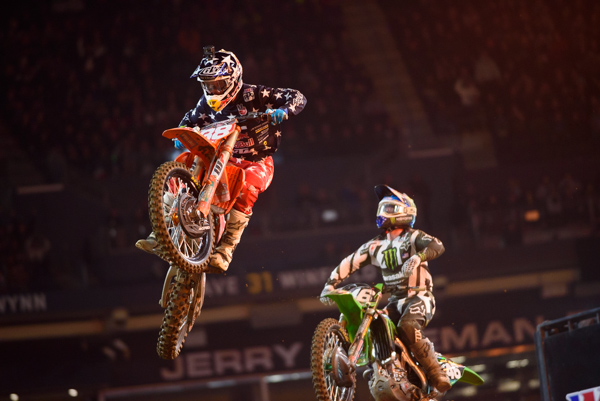 The thrill of victory and the frustration of defeat, all in one picture.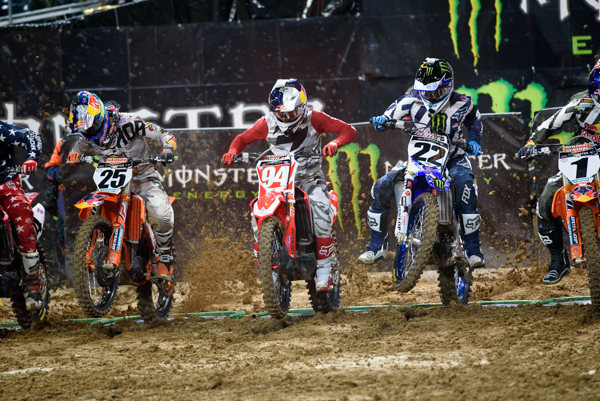 If you want to see how someone ends up in a battle for 9th place, this is a good way to demonstrate.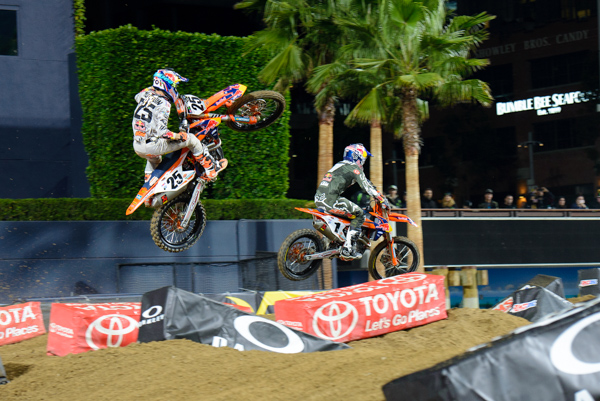 Marvin was not about to be shown up by Blake Baggett… Not going to happen.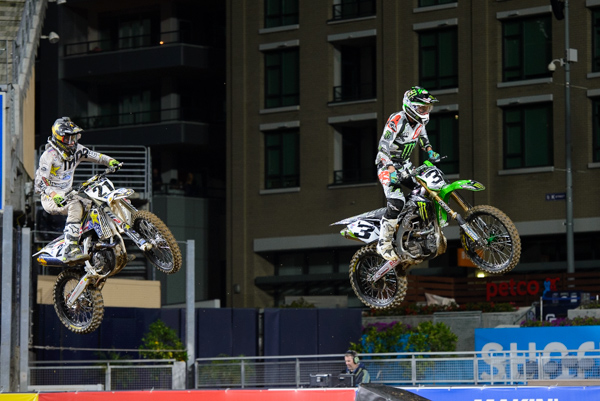 These two have been battling for two straight weekends in seemingly every heat and main event. JA21 has come out on top thus far.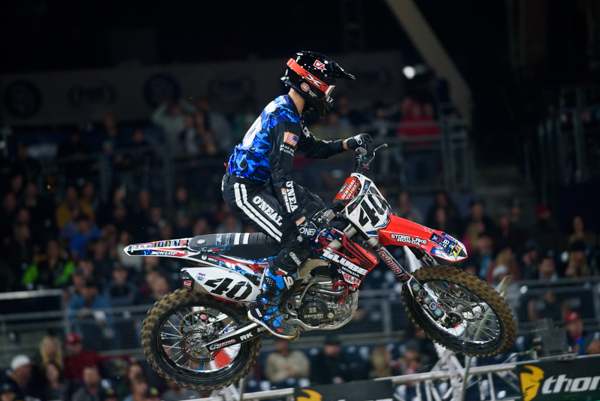 Freddie wielding his knife in the San Diego gunfight.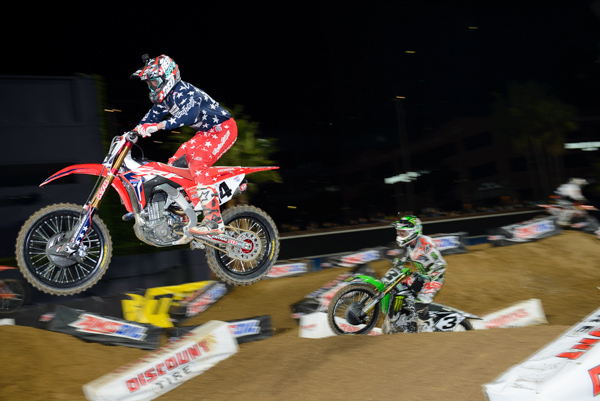 This is two pictures out of three that Eli is battling with someone other than Ken Roczen or Ryan Dungey. This was not the plan.
Jake was a bit off all day and night in San Diego, as was the rider behind him, Justin Brayton. In this class, everything has to be aligned for success.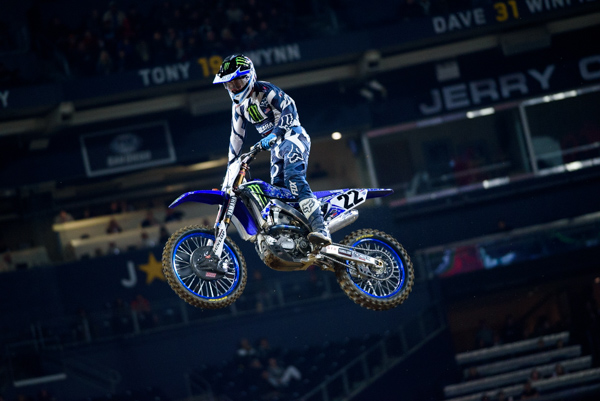 The 22 is usually ready for war in San Diego but a bad start is too much to overcome right now.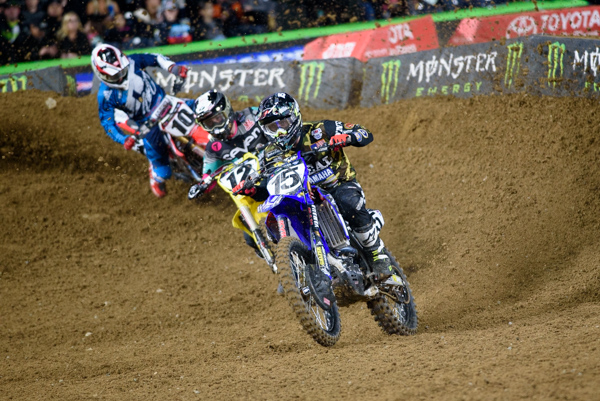 It's crazy to look at those three riders resumes and see where they are finishing. #deepfield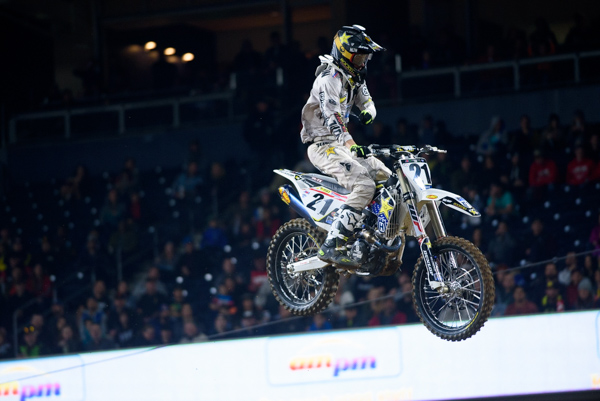 A start is the one thing holding this man back right now.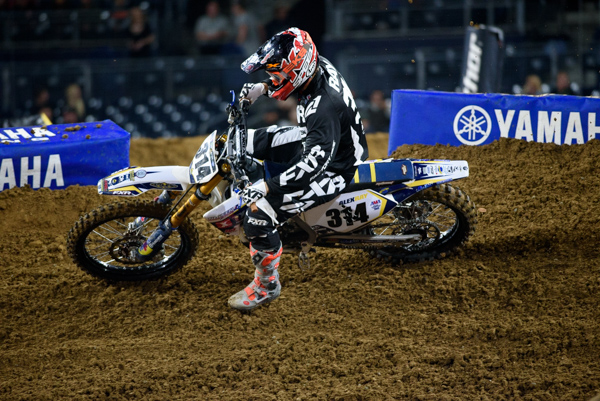 Alex Ray was the beneficiary of Anaheim's attrition. Capitalizing on the opportunity in front of you shouldn't be discounted. Nice work.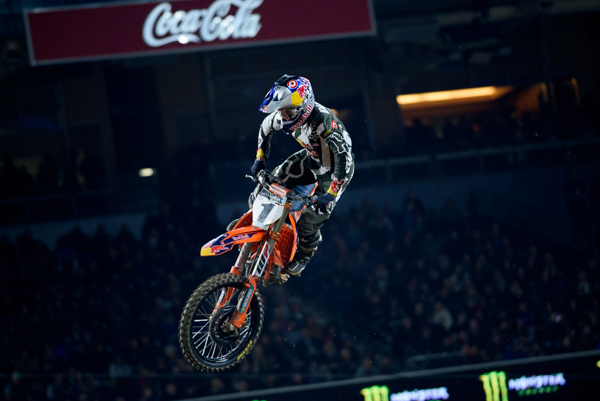 The Dunge let it be known that he isn't going down without a fight.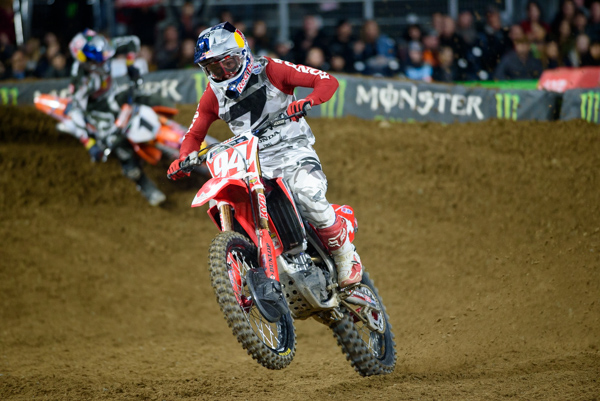 Kenny stood tall under massive pressure from the defending champ.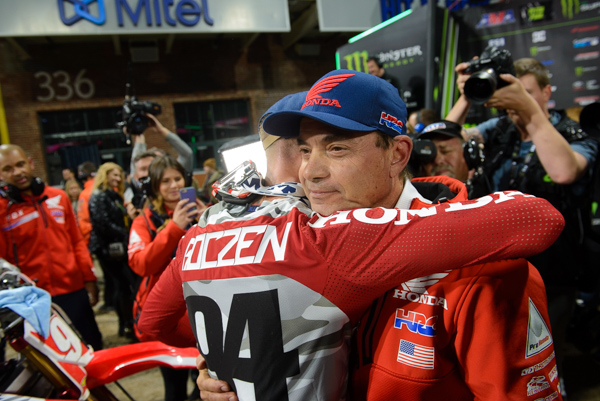 The chemistry over at HRC seems to be in perfect harmony. It's evident in everyone both on and off the bike.