A spotlight on who to follow on Instagram in the industry.
A spotlight on who to follow on Instagram in the industry.
Alright, you may or may not be familiar with how this Instagram thing works. Chances are if you're in the 13 and under age bracket you know more about it than anybody ever will, then on the other hand if you're in the 40 Plus class our guess is that you don't really care what it is. Regardless, Instagram is growing and it's a great tool to allow people to see things they probably never should…right Moser?
Whether you utilize Instagram or not, we thought it would be cool to profile a couple of rider accounts each month to show you a glimpse of how they are living. You may or may not be following them already, but if you aren't here are some new accounts to be aware of. Some of these riders have such a large following that you might be surprised. Did you click that follow button yet?
Cover Photo: James Lissimore
All Other Photo Credit: Courtesy of riders unless otherwise listed.
Dustin Pipes: @dpipes181
Posts: 643
Followers: 5,754
Following: 684
Pipes likes to think that he doesn't live the most exciting life and that no one really cares about what he posts. While that maybe true, he does come up with the occassional gold nuggett that shows his personality. Since the start of the season he's been mainly posting race photos that candidly show him not looking at the camera. It must be a NorCal thing. I did find it really unfortunate that Pipes had to sit out the opener due to some type of gnarly bird flu or something. He didn't really tell me what it was, but it kept him in bed for a week. He didn't ride until race day at San Diego. I think he caught this bug from being really sick on the bike. You know what I'm saying?
The motocross version of #dloading has ice in his veins just like the Laker's DeAngelo Russell and you should help him out in the followers department.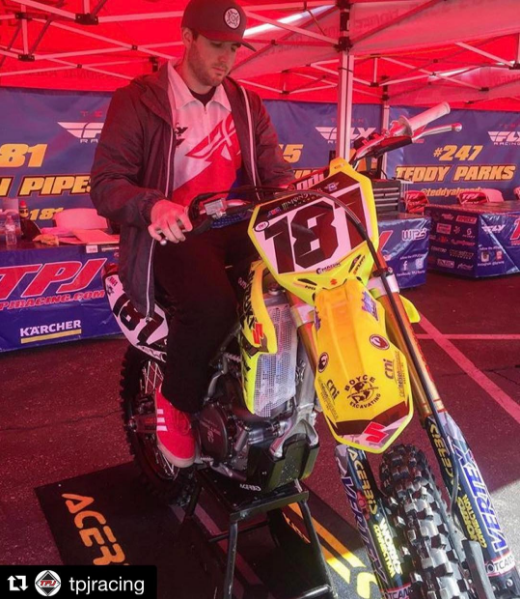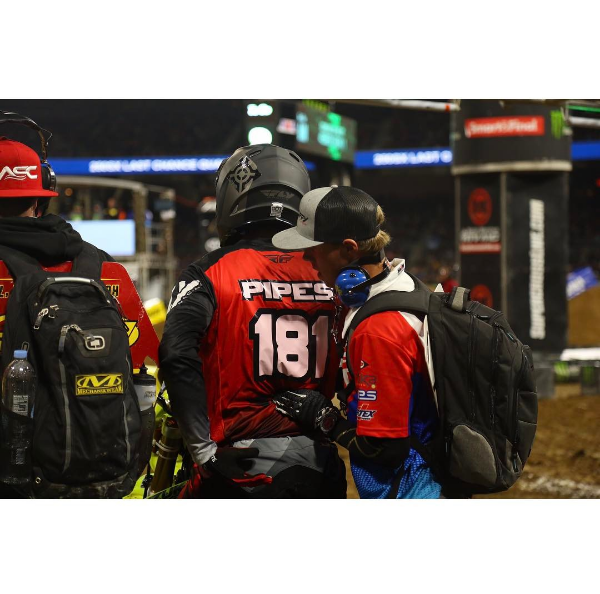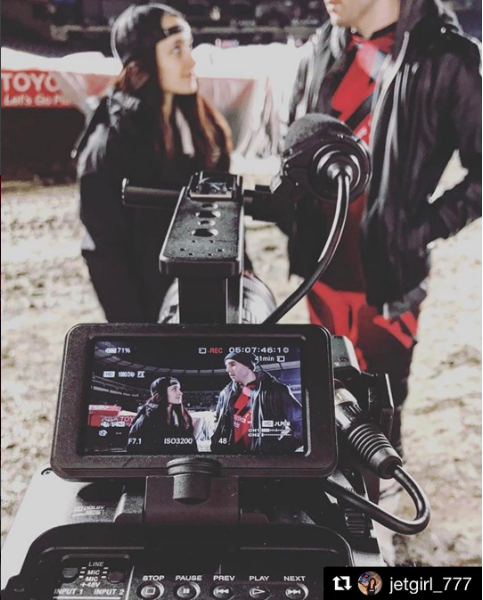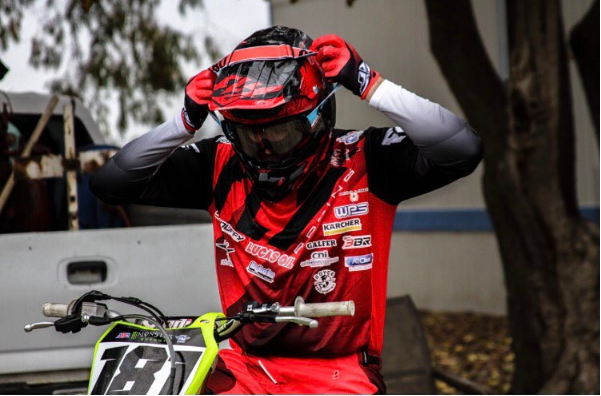 Letting everyone know I won't be lining up today for the season opener. Unfortunately came up with the flu yesterday so I made the smart decision and pulled out of the race. Some things you just can't control; hoping to be back for Round 2.
PC: @zethcobb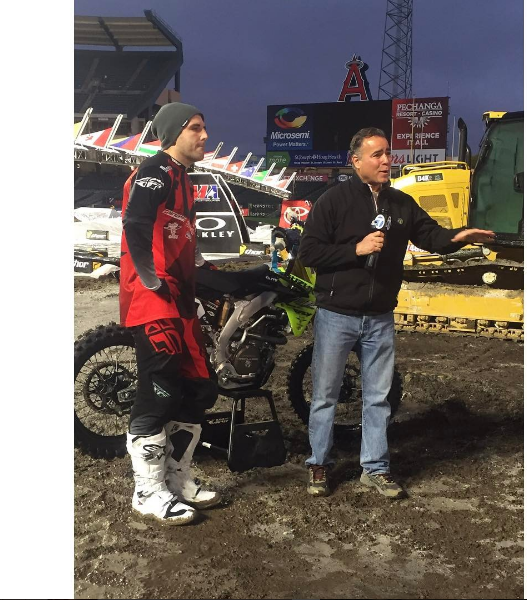 @abc7la. Make sure you come say hi if you're in Anaheim this weekend!
@suzukicycles
@flyracingusa
@alpinestars
@2xumoto
@tpjracing
Morning news with
Chase Marquier: @chasemarquier99
Posts: 574
Followers: 16.2K
Following: 441
I'm trying to figure out why people are still sleeping on Chase Marquier. Obviously they aren't seeping on his Instagram follow button with 16.2K, but they are on the track. This is a kid with great personality, some great speed and he's a member of the Oklahoma chapter of riders that train under the guidance of the great Robbie Reynard. What is really awesome is that Marquier goes to the races with his bike, a chair, a dog, some chicken, and goes out and battles for the top ten in the 250 class. That's the real way any man would do it. It's a wonder that he isn't signing women's body parts every five seconds! Give this guy a follow because if you sleep on him too long you'll miss his bandwagon.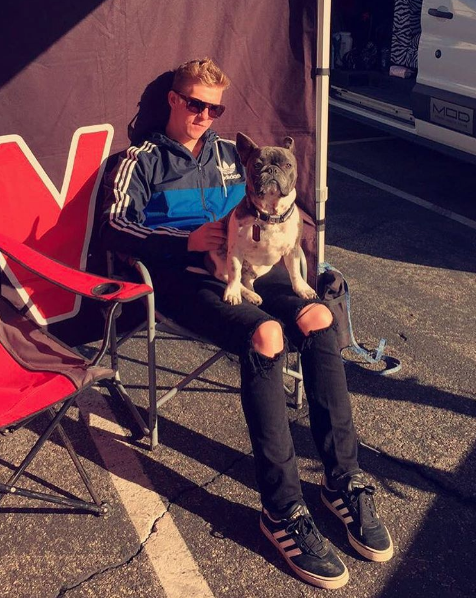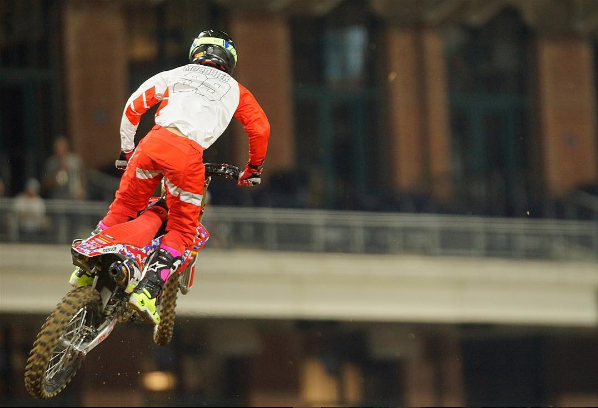 It's race day ya filthy animals!