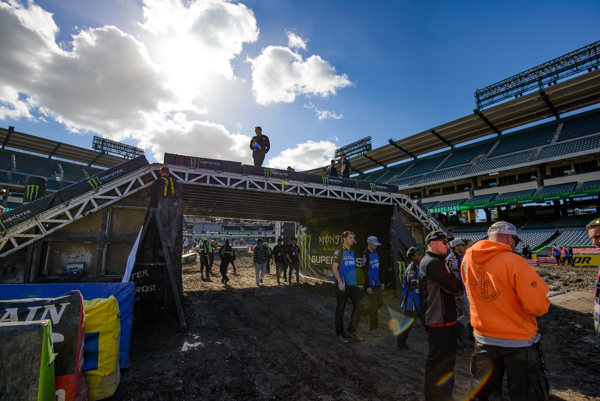 I thought for a second that was Steve Matthes on top, celebrating the over/under. Then I realized this was past the first turn and how silly I would be to assume he made it this far.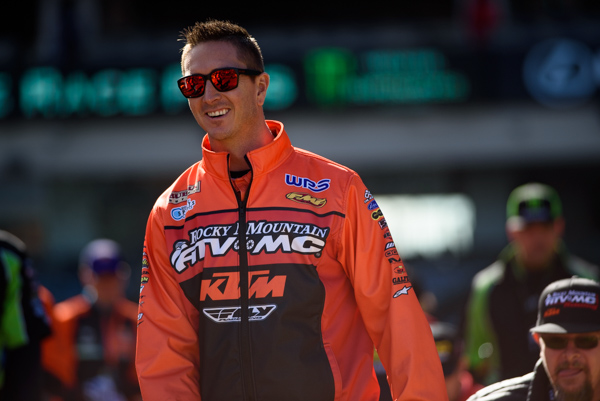 Welcome back, Byrner!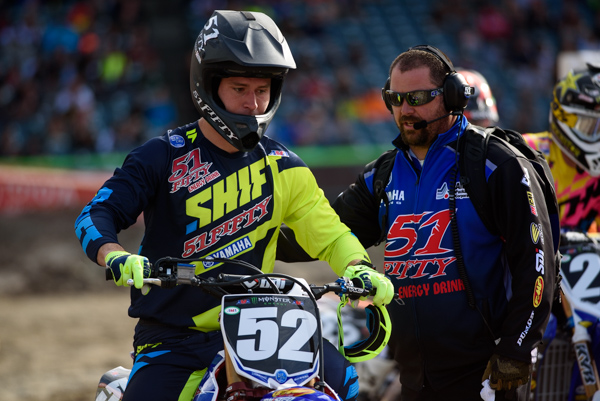 Dave Dye has seen a thing or two in this sport. If you ever want to hear a great story, find that guy.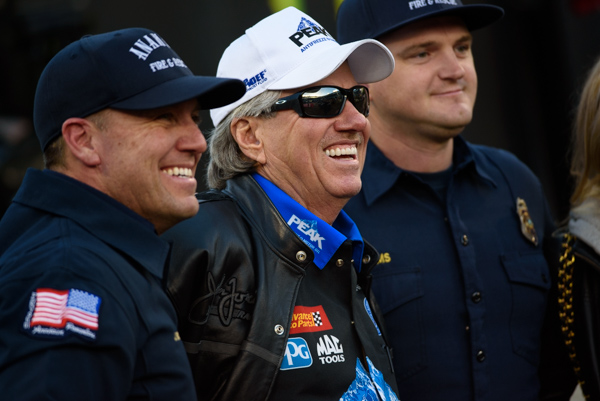 Racers respect racers. John Force is a legend in NHRA.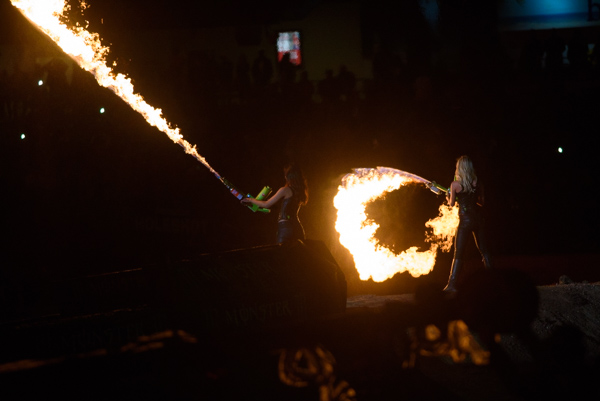 This is how those models died in Zoolander.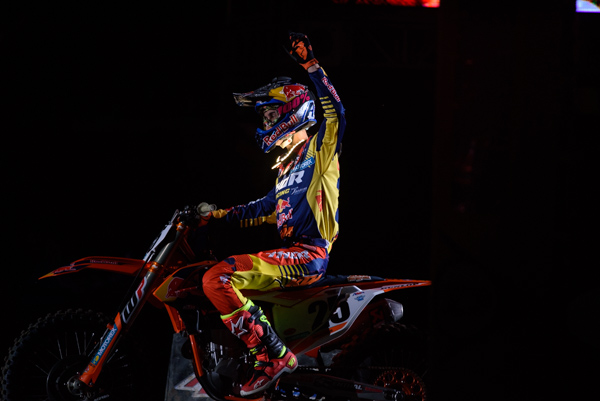 Marvin Musquin is the only real threat to Ryan Dungey's fourth supercross title at this point.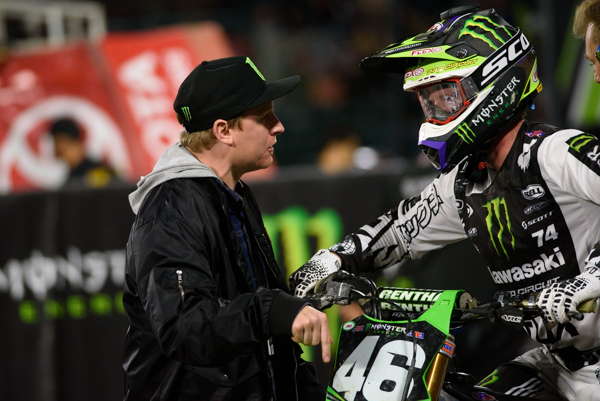 Justin Hill was incredible at A2 and looks to have all of the momentum in the West series. His brother has moved onto Monster Energy but has a ton of insight to share.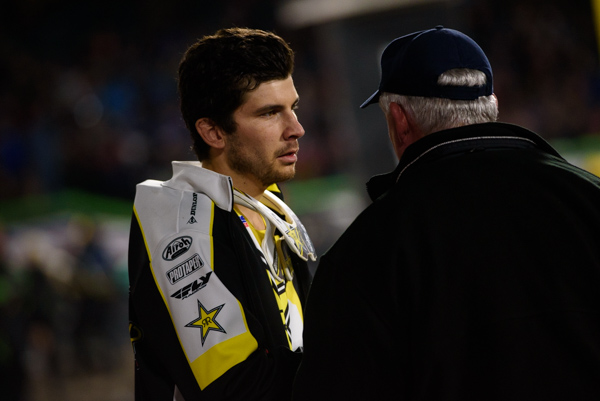 John Gallagher delivering the black flag.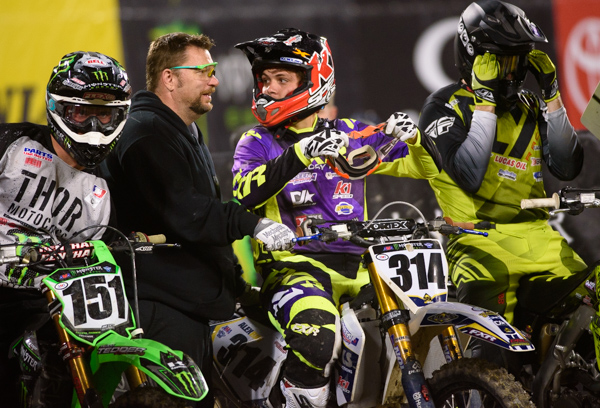 If there has ever been a good time to mic someone up during SX, this would have been it.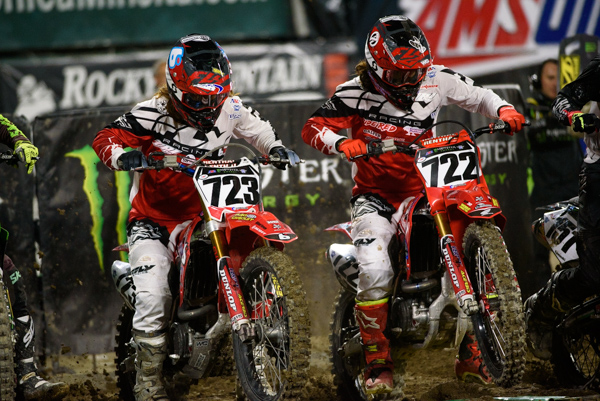 Brothers Enticknap just begging for an ad with this.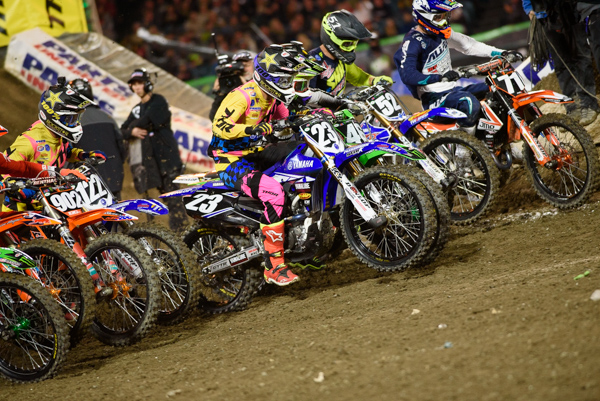 Seth Rarick told me that Plessinger did "2000 starts" last week. It paid off this weekend. In other news, that is an interesting setup he is wearing.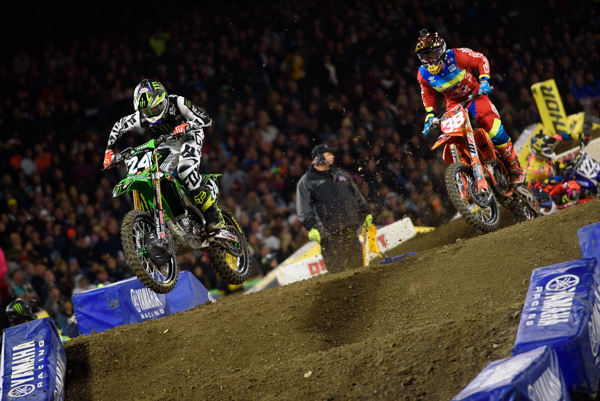 Austin Forkner is coming, folks. It may not be SX 2017, but he's coming.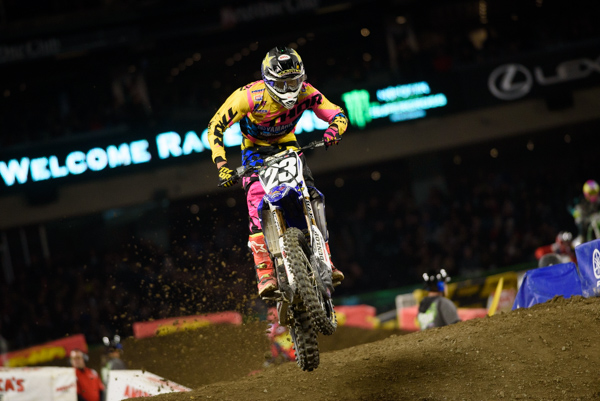 Has anyone ever figured out how the G is pronounced in Plessinger?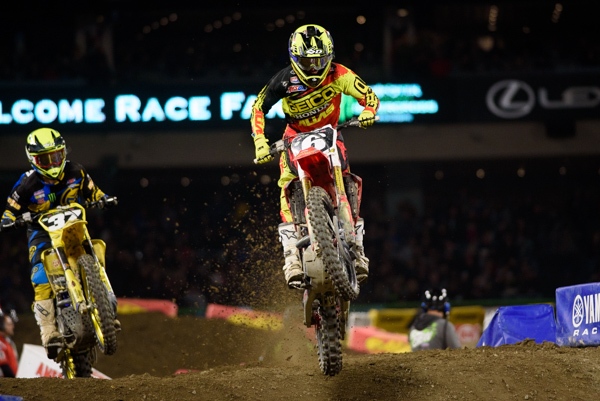 Filthy and Jerma just out there for the fans.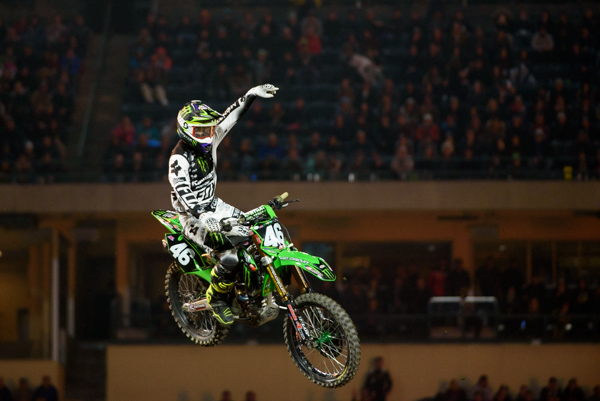 Impressive ride by JHill. He was never challenged in the main event.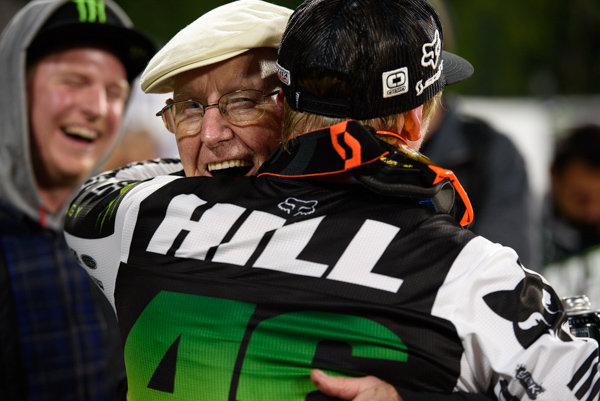 Justin Hill's Grandpa shares a proud hug. Coincidentally, my hotel room was right next to his. Completely useless info right there.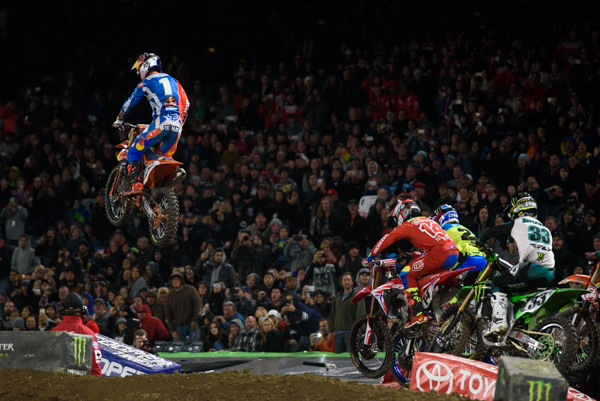 This will be the view for the rest of 2017 I believe.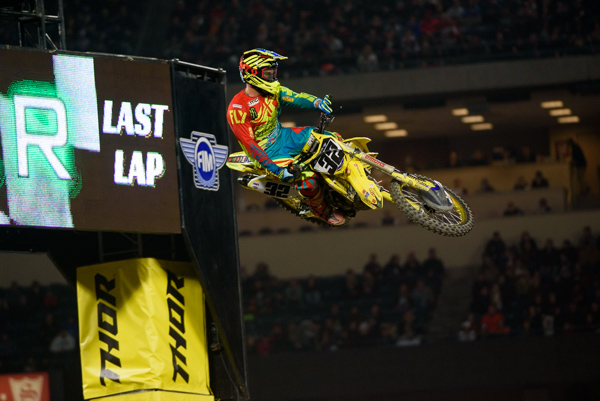 Weston Peick is quietly having a superb 2017 season thus far. He has looked fast, fit, and confident en route to three top ten rides.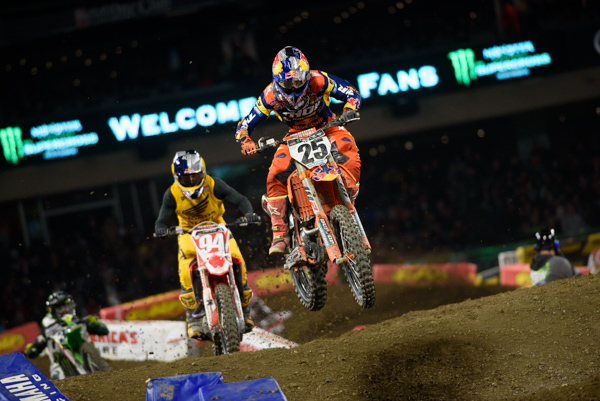 I thought Marv might have something for Kenny but this didn't last long. Kenny made some crazy good passes before his crash.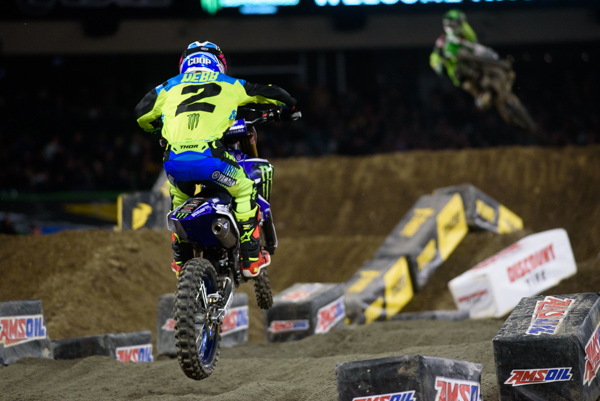 Super Coop finally looked like himself on Saturday. Welcome back!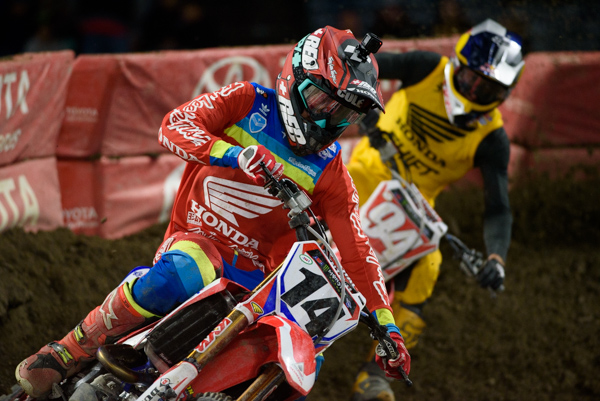 Have you ever seen that show Seconds from Disaster? This could be the next episode.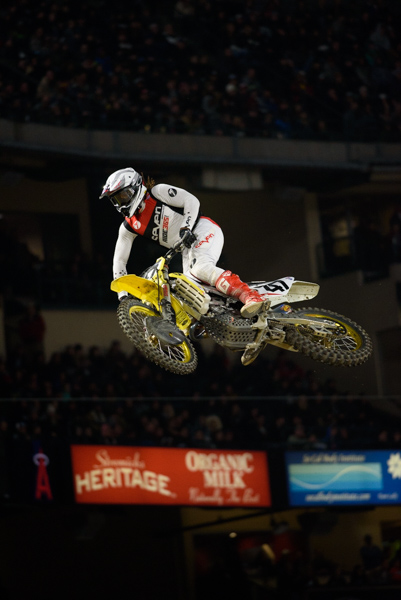 Mookie is world class level fast but is going to struggle if he can't find the fitness he needs for 21 minutes.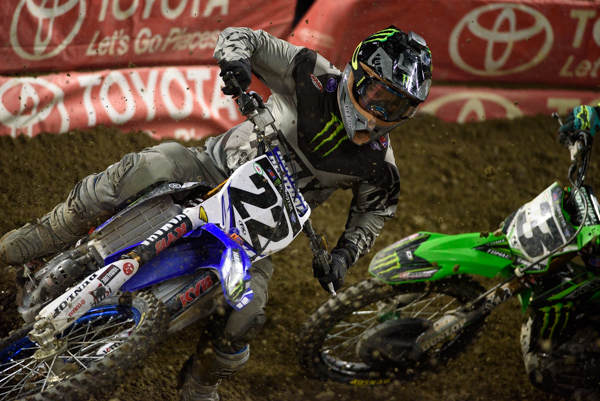 Chad Reed and Eli Tomac went back and forth before Reed finally dropped Tomac. If anyone knows what's happening with Eli, please report to Kawasaki IMMEDIATELY.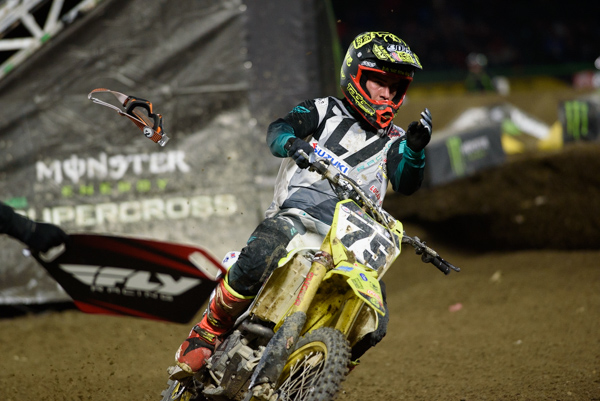 Nick Schmidt has had just about enough of those goggles.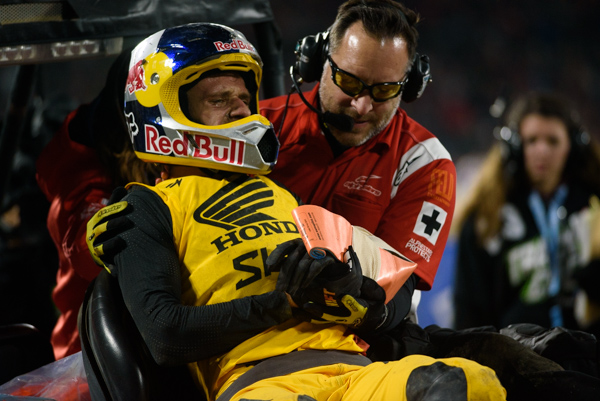 This sucks. Nothing more needs to be said.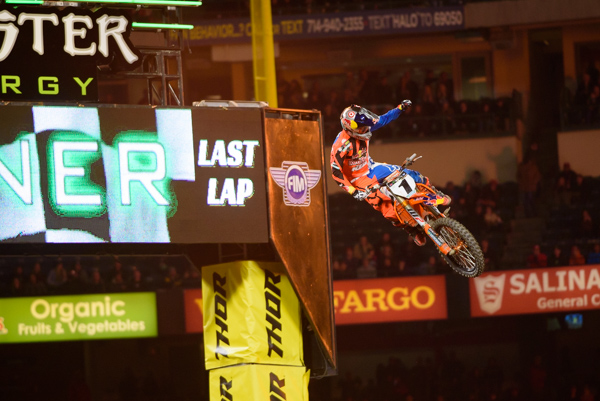 This guy has a clear path to his fourth title. I think he would much rather have his chance to beat Kenny straight up but he can only race who is in front of him.