Captions and photos by James Lissimore
Captions and photos by James Lissimore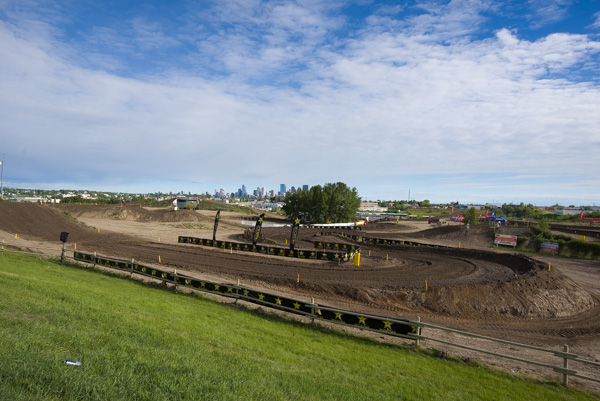 The Wild Rose MX track in Calgary, Alberta was the scene for round 3 of the Canadian MX series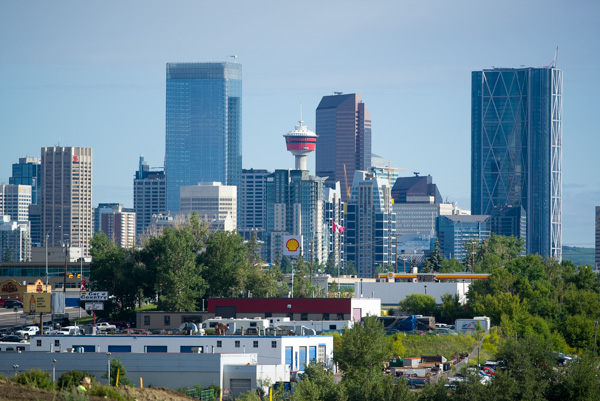 One of the most unique venues for an outdoor track in all of motocross, the Wild Rose track is right in the heart of the city of Calgary.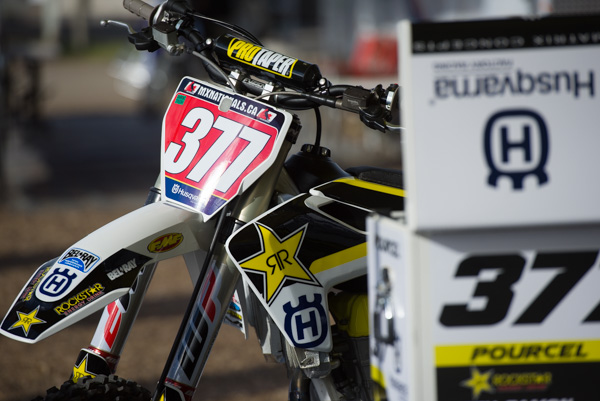 Red plates for Christophe Pourcel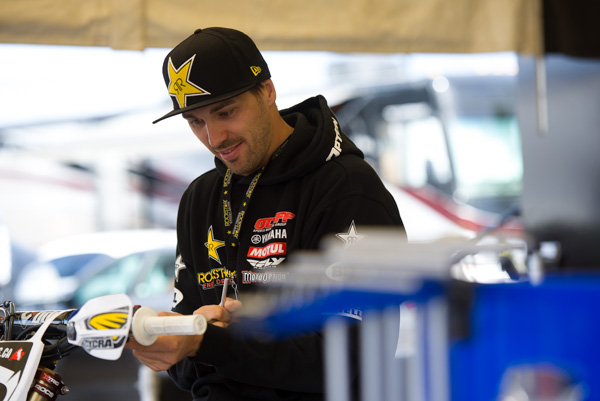 Snocross star and former Canadian National winner, Tim Tremblay, is riding for the Rockstar OTSFF Yamaha team this year.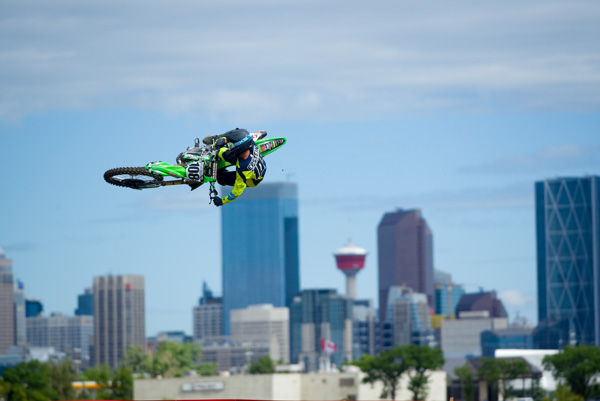 One the most iconic jumps in motocross. Dillan Epstein gets flat above the Calgary skyline.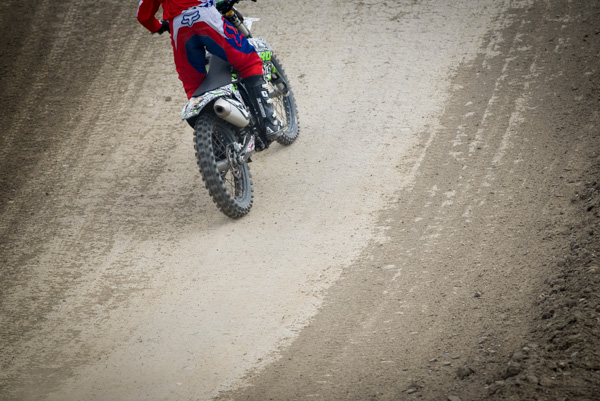 The track got a little hard in spots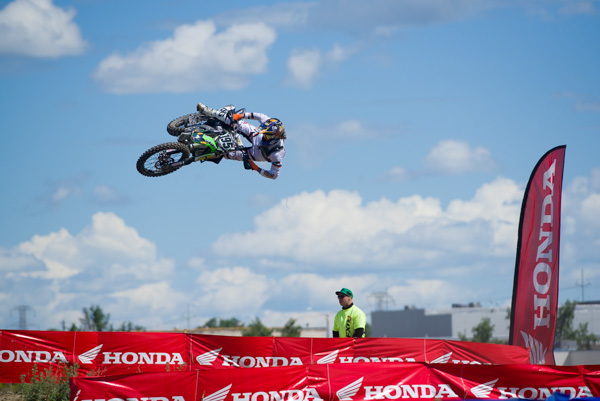 Scott Champion was having fun on the floaty Calgary jumps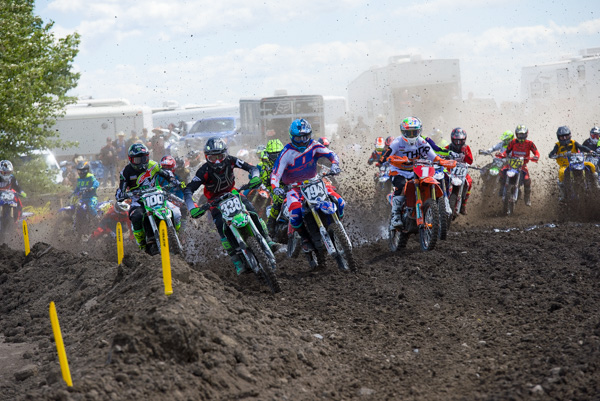 Ryan Surratt has been killing the starts in MX2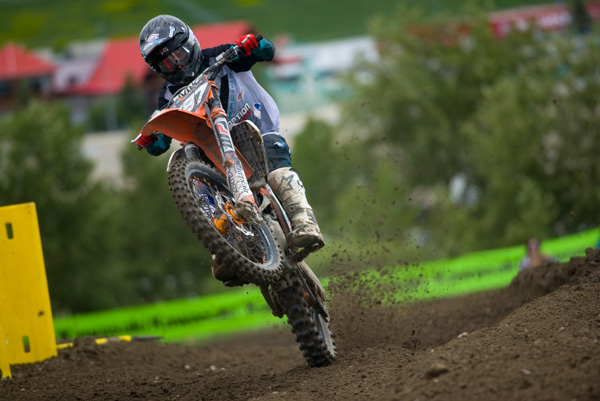 Indiana's Josh Osby was back on the podium at Calgary. 3-5 finishes for 3rd.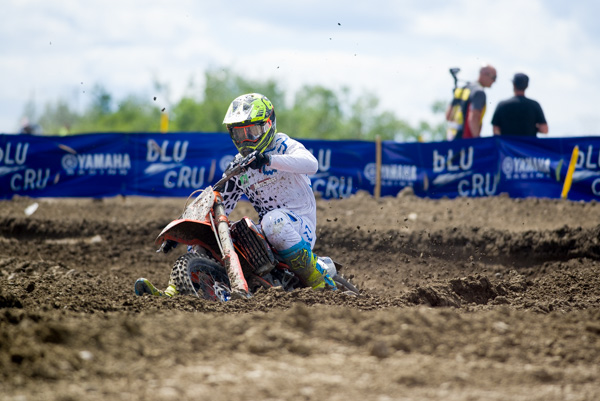 California's Tallon Lafountaine had his best finish of the season. 8-6 for 6th.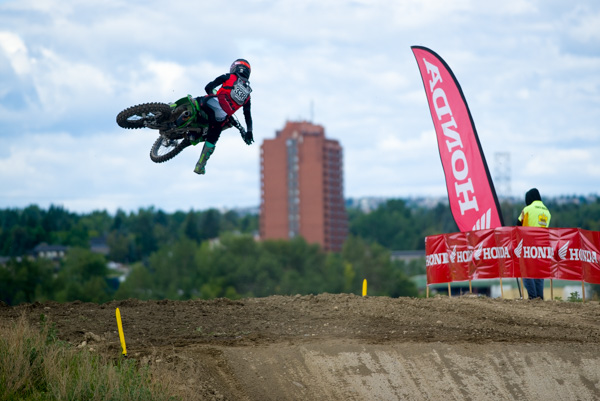 Ryan Surratt leg swagged his way to fifth overall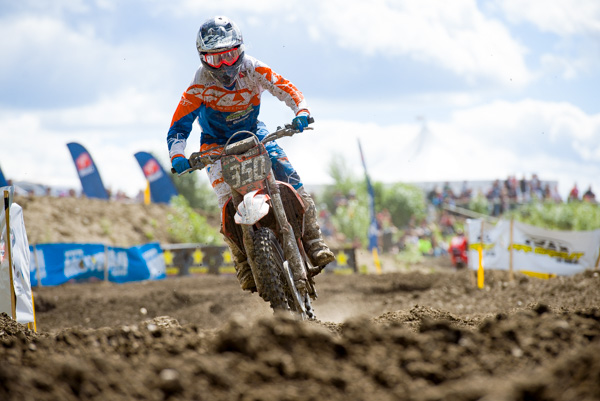 Idaho's Ben Evans, who battled for the MX2 title way back in 2007, made a surprise appearance in Calgary. He went down in a first turn crash, but grabbed an 11th in moto two.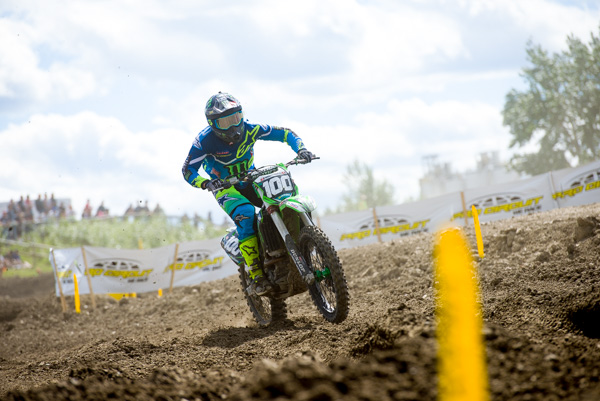 Arenacross star, Jacob Hayes, has been a podium threat in MX2. He finished 4th overall with 6-3 finishes.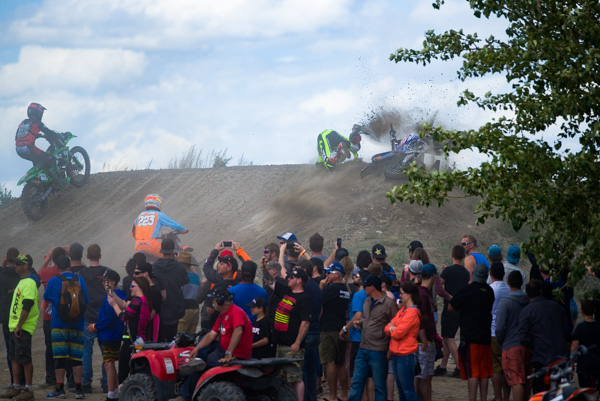 Coming off his near win last week, Jess Pettis didn't have as good of a race at Calgary. He went down hard near the start of moto two and DNF'd.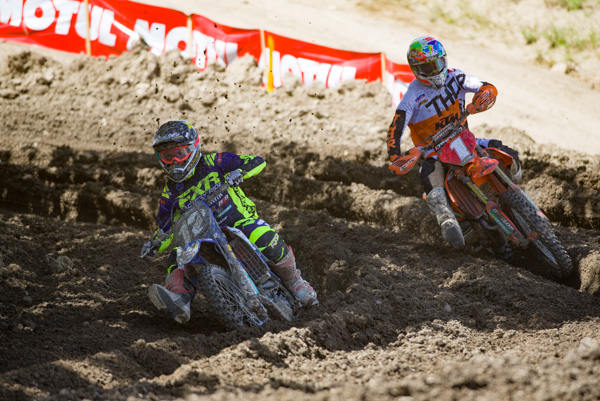 After suffering a DNF last weekend, Shawn Maffenbeier had a statement race at Calgary. Falling both motos, who blew through the pack to pass Cole Thompson both motos to take a perfect 1-1 finish on the day.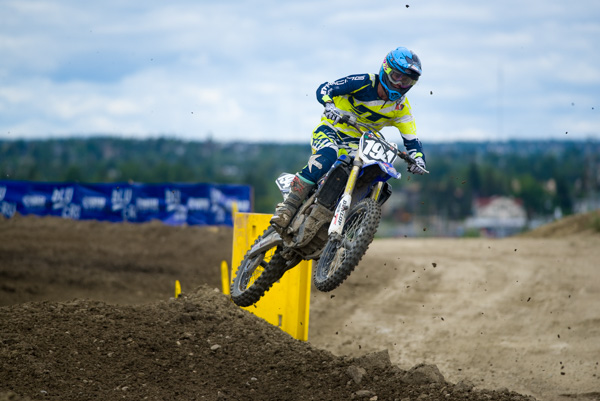 Ohio's Kein Denzler had his best Canadian National finish, grabbing 8th overall in MX2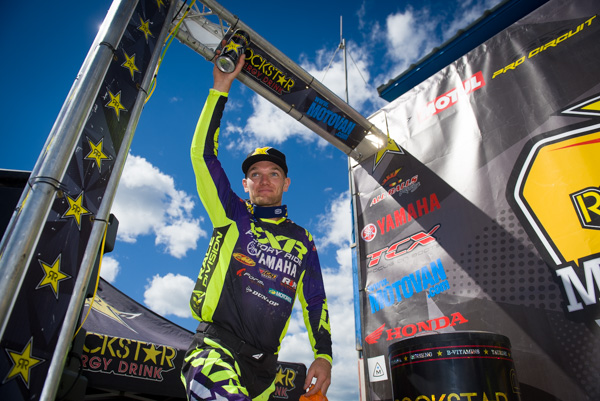 Two moto wins and looking for more to get back in the MX2 title chase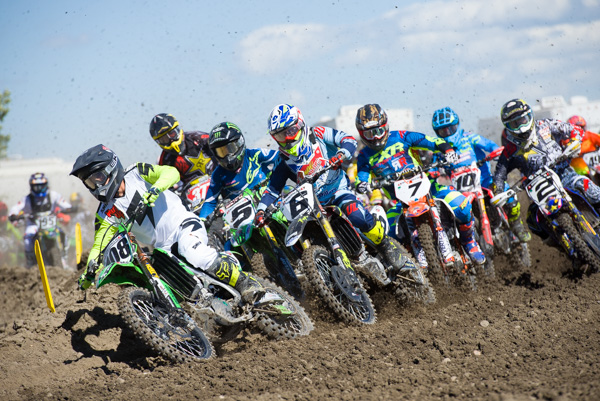 Dillan Epstein grabbed the second MX1 moto holeshot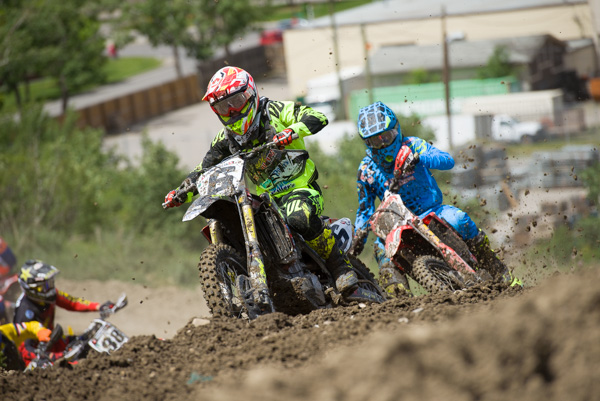 Tyler Medaglia is looking reborn on his new Royal Distributing Piller's Honda team. Battling for podiums both motos, he finished 6-3 for 4th overall.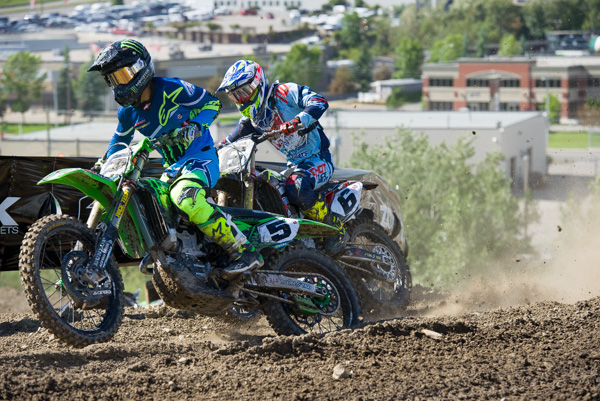 Two top five moto finishes were only good enough for 6th overall for Mike Alessi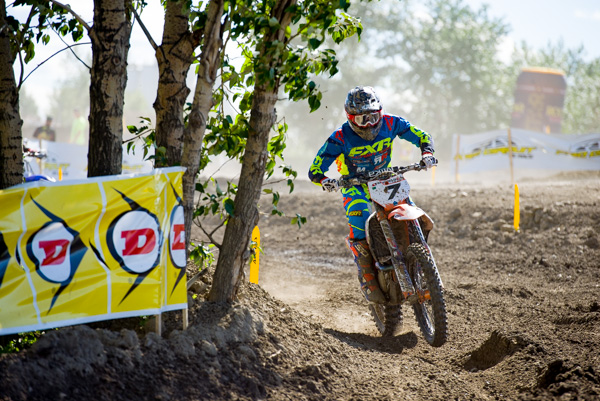 Another Top 10 finish for Cade Clason, finishing 9th overall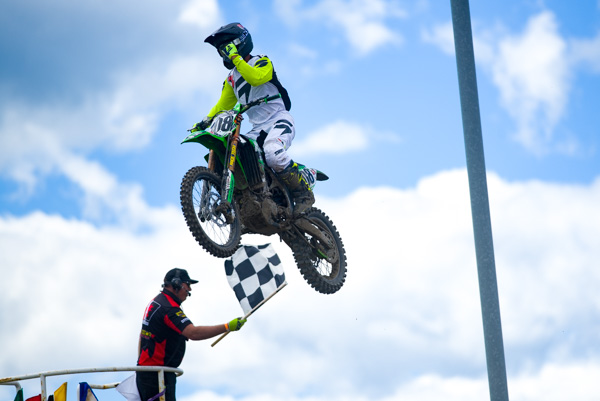 Dillan Epstein proved his Kamloops moto win wasn't a fluke as he led wire to wire to take the moto one win. He was again leading in moto two before a crash knocked him back to fourth, good enough for second overall.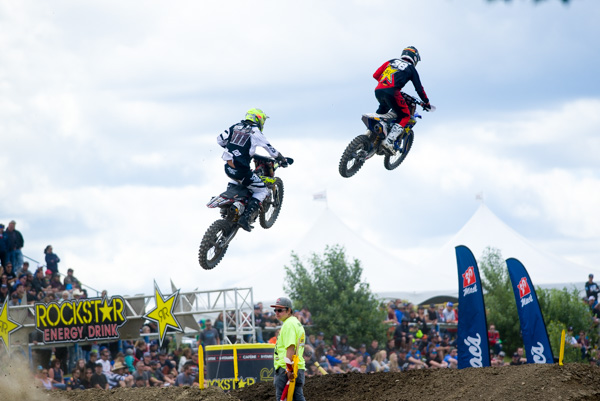 Kyle Chisholm battles with Tim Tremblay. The Chiz finished 7th overall.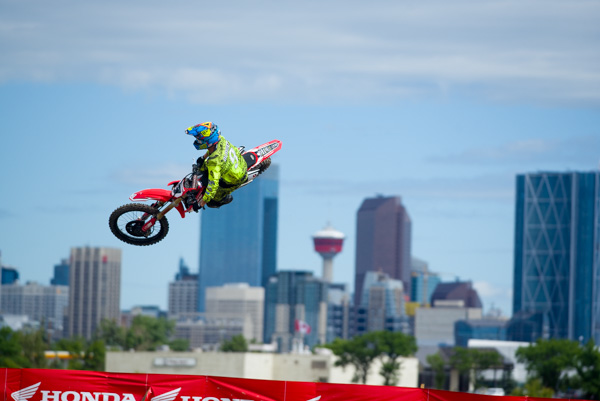 Idaho's Morgan Burger was back in Canada for the Calgary round. He finished 12th overall.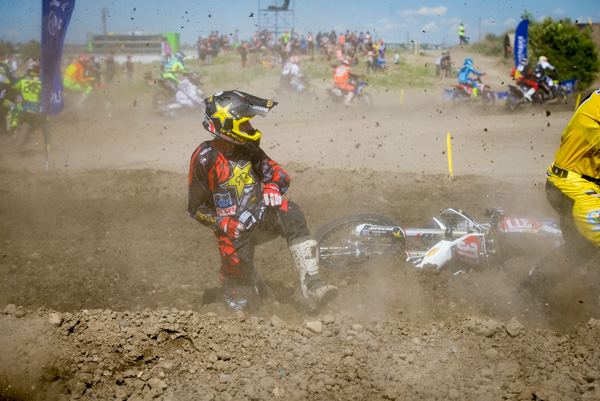 The start of moto two did not go well for Christophe Pourcel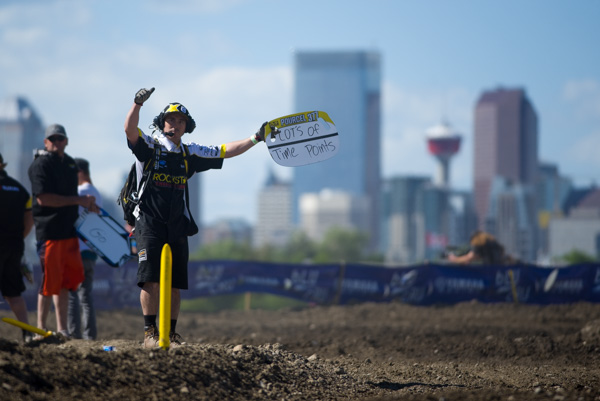 Words of wisdom from Christophe's mechanic. He would make it back to 8th, good enough for 5th overall.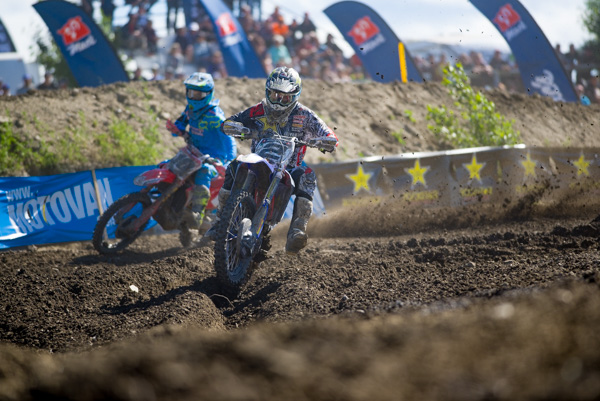 Matt Goerke and Colton Facciotti had a great lead battle in moto two. Facciotti would pressure him right to the finish but Goerke held on to take the win and the overall.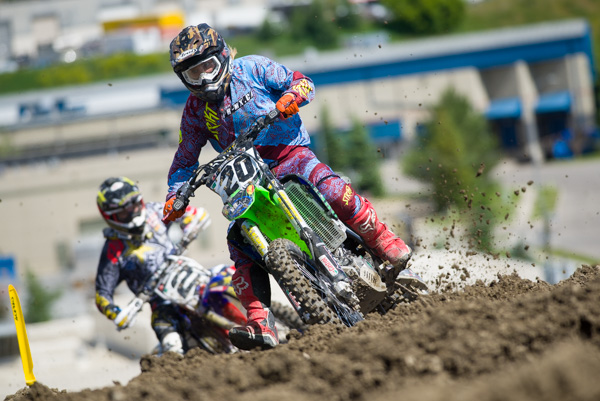 Texas' Kyle Swanson finished 11th overall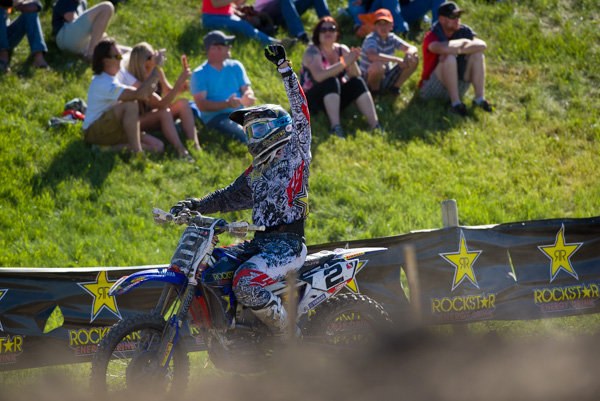 Goerke takes the win and the red plate going into next week's race in Regina