Photos by James Lissimore
Photos by James Lissimore
For round eight of the 2017 Rockstar Energy Drink Canadian Motocross Nationals, we were back on the east coast, at the Pleasant Valley MX track in Brookfield, Nova Scotia. It was a drama filled day, with a season's worth of controversy and intrigue all packed into a single day. Here's a look at the day…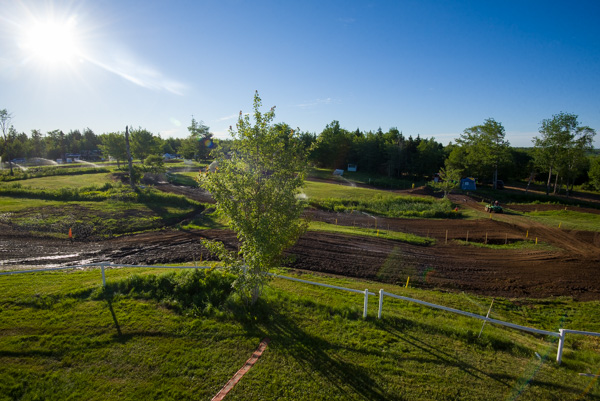 The Pleasant Valley track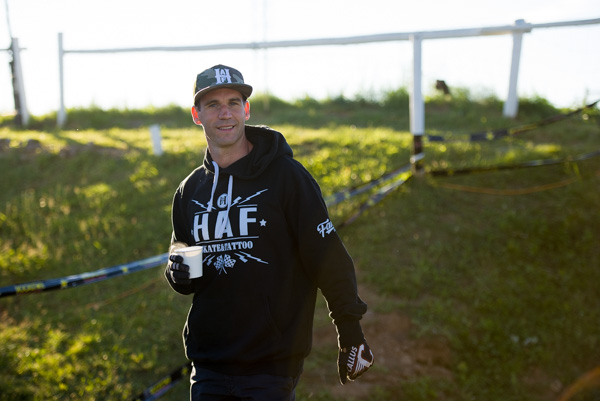 Former National contender, Mitch Cooke, is the promoter of the Pleasant Valley round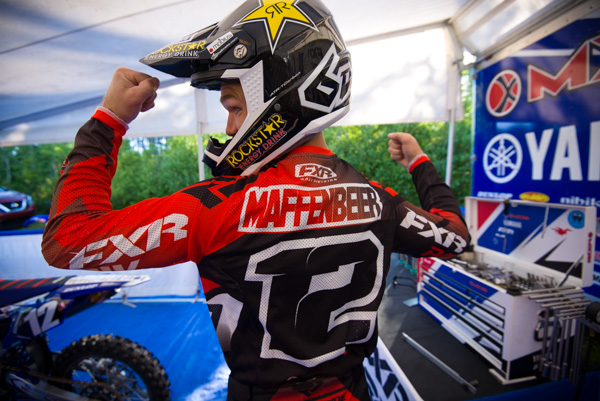 Straight flexin from Shawn Maffenbeier. He would have an up and down day but leave with the MX2 points lead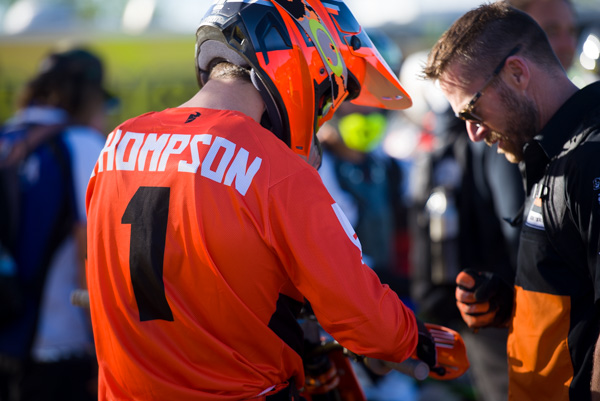 Cole Thompson's solid title defence came to a screeching hault last week when he crashed and dislocated his thumb. He tried to tough it out in practice but pulled off and called it a season. He'll get surgery on the thumb now. A tough break for the defending champion.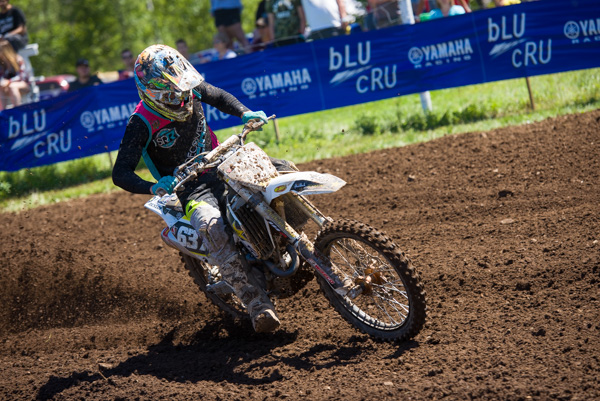 Pennsylvania's Bobby Piazza had a solid day, finishing sixth overall in MX2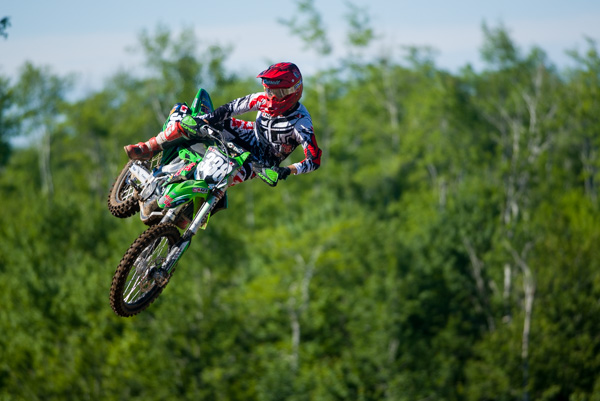 California's Ryan Surratt continues to hover around the podium, finishing in fourth overall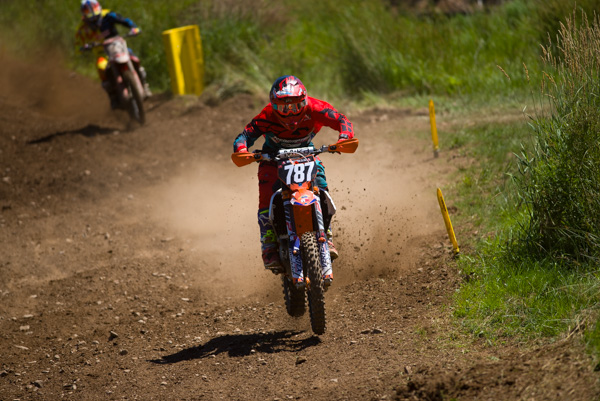 The drama continued in MX2 with an ugly incident with Josh Osby. With Thompson out, Osby looked to be a contender for the title but in a heated battle with Dylan Wright for the lead in moto two, Wright landed on him, sending him into a fence. He was taken to the hospital with what would turn out to be a lacerated liver.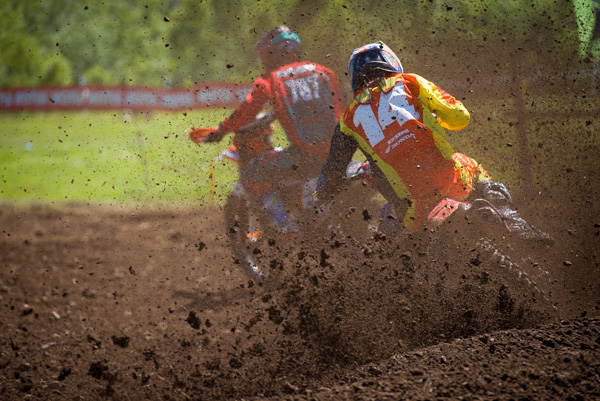 Wright showed speed all day, but had two run-ins with Osby. In the first moto, Osby hit him, sending them both to the ground. He remounted to work his way to third. Then, the incident in the second moto, which saw him somehow save it in the collison with Osby but he dropped back to another third, for third overall.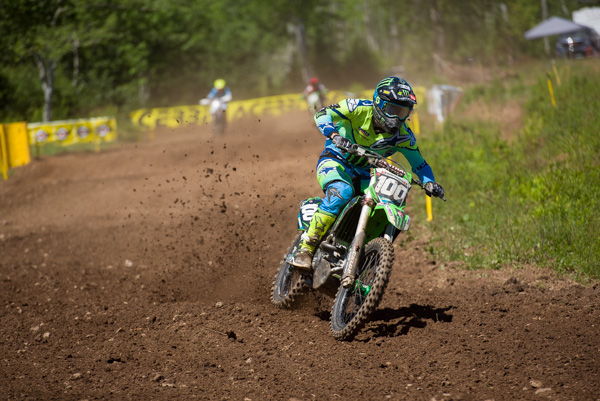 A big day for Jacob Hayes, as the Arenacross contender almost grabbed his first Canadian moto win in the second moto with a wheel to wheel finish with Jess Pettis. His 4-2 finishes gave him second overall.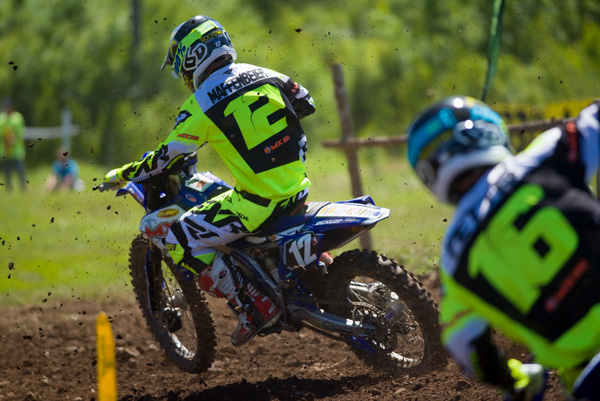 With Thompson out, Shawn Maffenbeier looked to be the title favorite and he delivered in moto one, riding off to a solid win. Bike trouble in moto two looked like it might derail his championship hopes, but he was able to get it restarted when he unplugged a sensor, and came back to 24th and scored a couple valuable points(they score to 25th in Canada). Combined with Osby's crash and Maff leaves Pleasant Valley with a 21 point lead.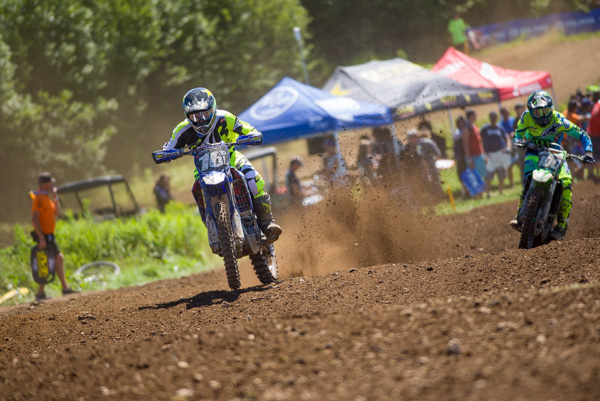 What a day for Jess Pettis. The BC native had missed the last two rounds with a broken collarbone sustained at Regina but after riding during the week he decided to give his freshly plated bone a try and would end up riding to his first ever National win with a dramatic last lap to the finish line moto win against Jacob Hayes.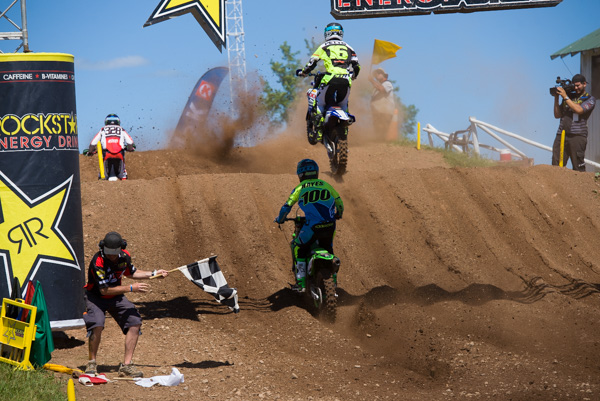 In a day full of drama, there was more drama at the finish line when Pettis held on to take the win by a wheel as the riders jumped the finish line that Osby was down on. The flagger dropped the medic flag when he went to grab the checkered flag so there was no penalties but there was plenty of discussion as other teams protested the results.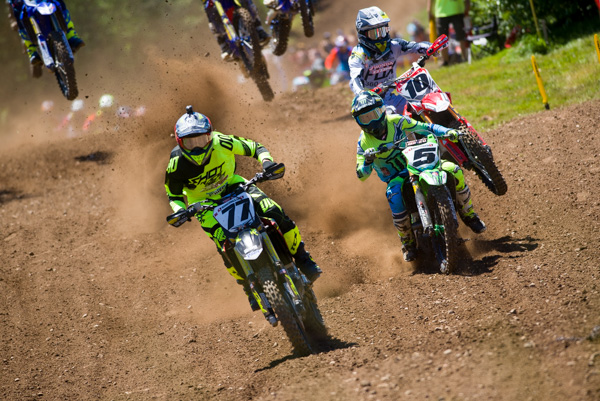 Colton Facciotti has not had a good relationship with Pleasant Valley. In moto one, he came together with Alessi on the first jump and went down.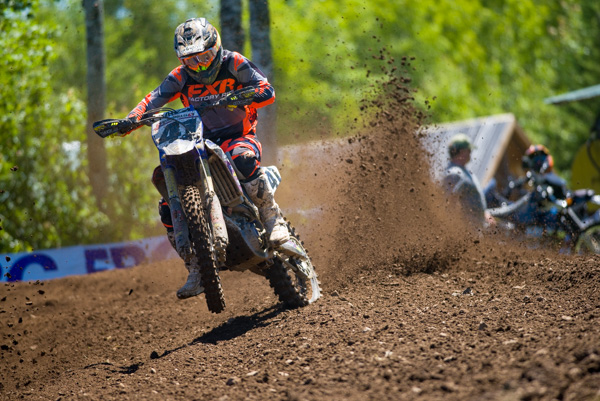 Pennsylvania's Michael Fowler finished just outside the top ten with 11th in MX1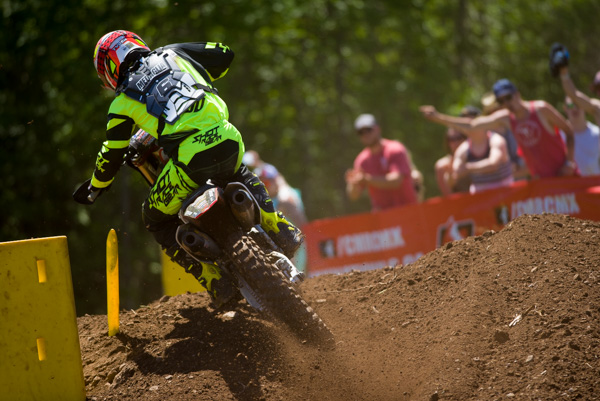 Tyler Medaglia lives right by the Pleasant Valley track now(he's married to Mitch Cooke's sister) and had a lot of hometown fans cheering him out on the course. He finished fifth overall on the day.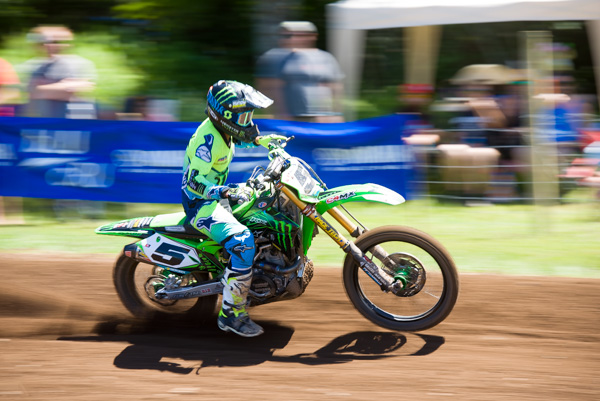 Mike Alessi was fast all day and led both motos. He finished second in moto one and was looking good for a second in moto two when he suffered a flat front tire. He managed to nurse it home to seventh, which was good enough to give him third overall when Pourcel got docked.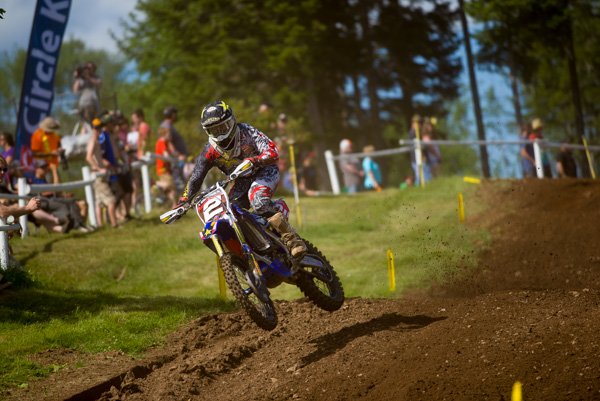 Even though Matt Goerke is more comfortable in the sand, he's solid on every surface and rode under the radar all day to finish second overall.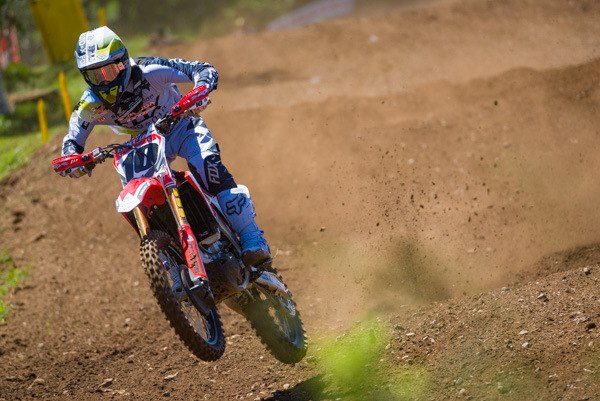 Facciotti bounced back from his moto one crash to come all the way back to ninth. Another crash in moto two relegated him to fifth. Not the best day for the multi-time champ.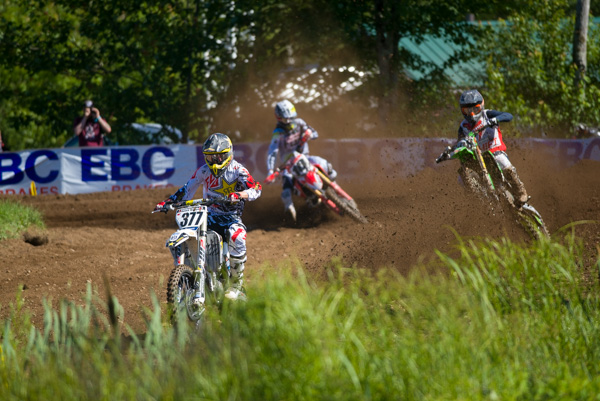 Christophe Pourcel wasn't a fan of the Pleasant Valley track and wasn't in mix for the win, but his 4-3 finishes would have given him third overall on the day. After the second moto though, he skipped the podium and went back to his pits. He would end up being docked five spots for not bringing his bike to impound, which created plenty of anger on both sides as he was obviously upset about losing five spots and other teams were upset that the rule book rule of a DQ wasn't enforced.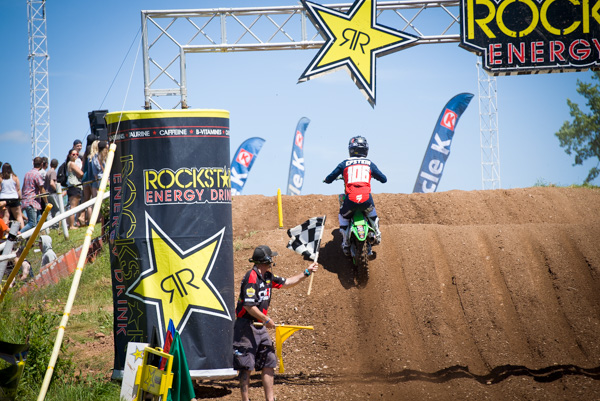 Dillan Epstein has been knocking on the door of an overall victory all season and he put in a dominant ride at Pleasant Valley take both moto wins.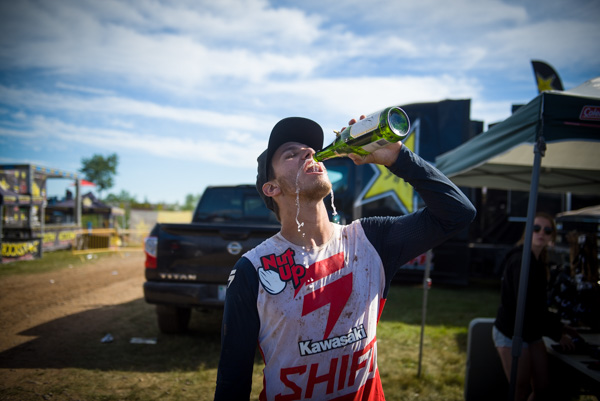 Victory is sweet for the likeable Californian