We are back racing fans! I took last weekend off from Supercross because I was in Minnesota freezing my butt off while riding snow bikes with the FXR guys. Can you believe we are already done with round 7 of the AMA Monster Energy Supercross Series? Wow, time flies eh? However, the first round of the East Coast 250 Supercross Series kicked off in Arlington and I for one have been looking forward to some new faces and seeing some great racing. The 250 East guys didn't disappoint with the aggressive riding and a crazy finish! I ended up watching the race twice and wanted to talk about a few key things I noticed in Arlington, Texas. So let's get on with it shall we?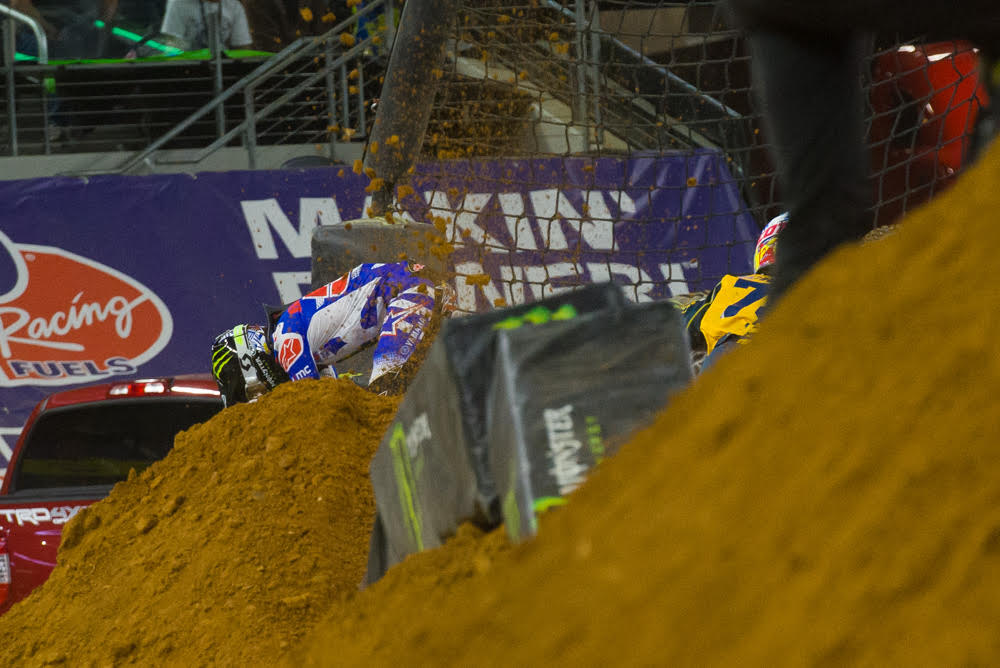 Justin Barcia: When you're in the heat of the moment and make a mistake, it is very difficult to train your brain not to just twist the throttle. Justin did the right thing by only doubling the triple, but the others behind him were already committed. Bam Bam had no where to go and stayed near the left side, but Bowers landed on his hand and sadly broke it. It could of been way worse and it sucks that we don't have the second place rider in points anymore. Barcia brought up a good point on his social media about having tuff blocks removed from the triple, so riders may bail out at any given time to get out of harms way. I think this side is brilliant and is much safer for riders that get squirrelly or in this case miss the triple and can get the hell out of the way. Let see if Feld listens and makes this change for Tampa.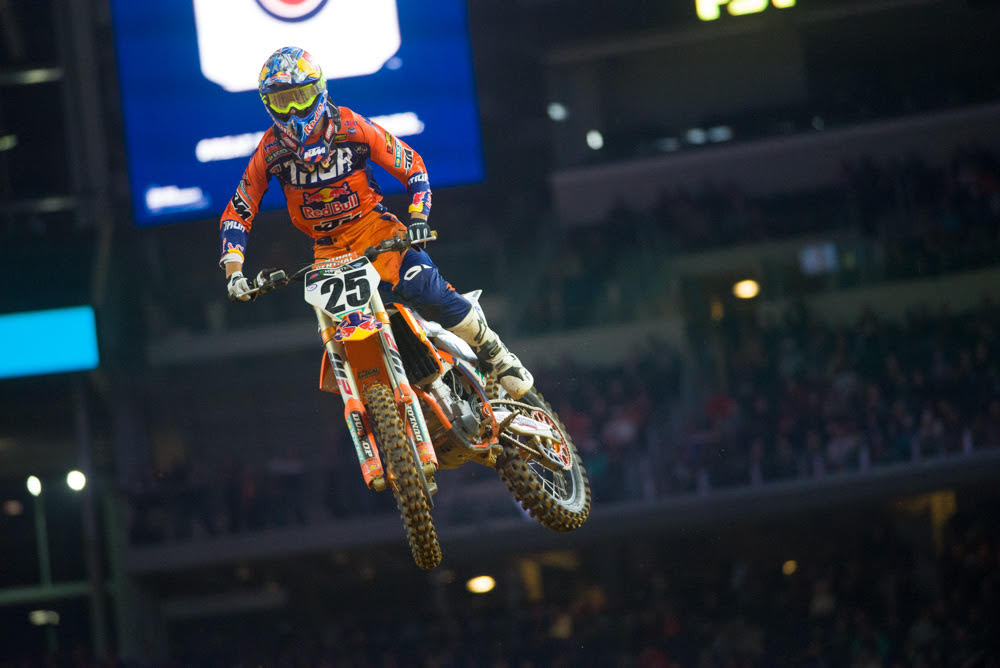 Marvin Musquin: Marv got pushed around a little in the heat race, but rebounded in the Main when it counts. The shoulder is not 100%, but getting better from what I hear so I would think we should see a 100% Marv by Atlanta. Jumping through the whoops didn't kill Marv in Arlington as the whoops broke down once again. Tomac getting a holeshot and leading early is bad news for Marv especially when there are two whoop sections, not just one.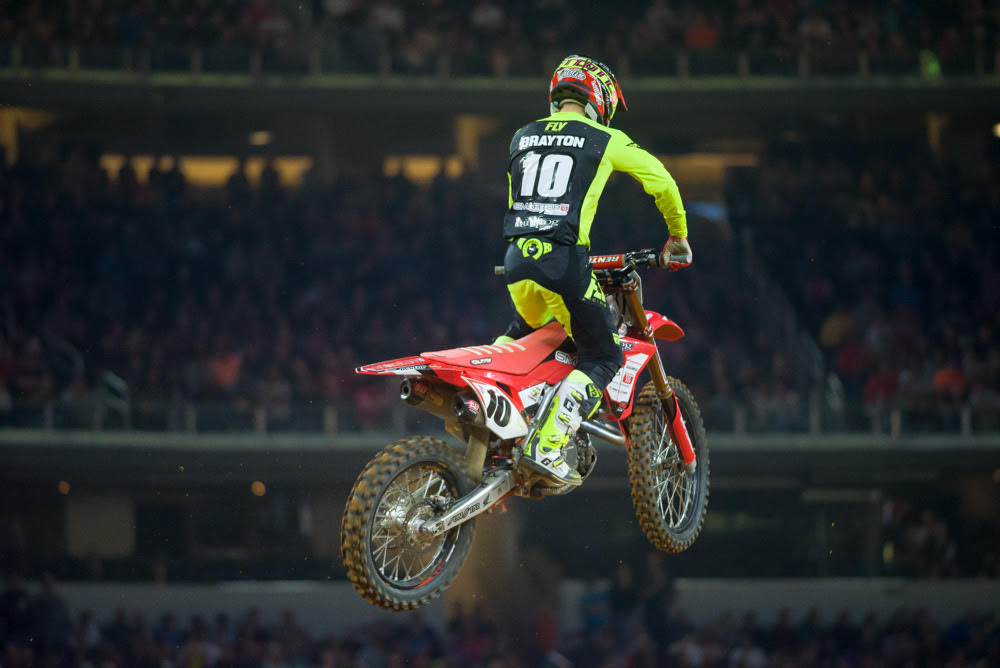 Justin Brayton: Brayton was hauling in the daytime qualifiers and was near the top of the board all afternoon. What amazes me about Brayton is he seems to be getting better as he gets older. Brayton didn't get the best of starts and was shuffled around early, but held tough for a top ten finish. Brayton is getting a little help from the factory boys at Honda, but give Tony Alessi credit for keeping him on the Smartop Racing Honda team for 2018. I believe we will see a podium from Brayton by the time Indianapolis rolls around.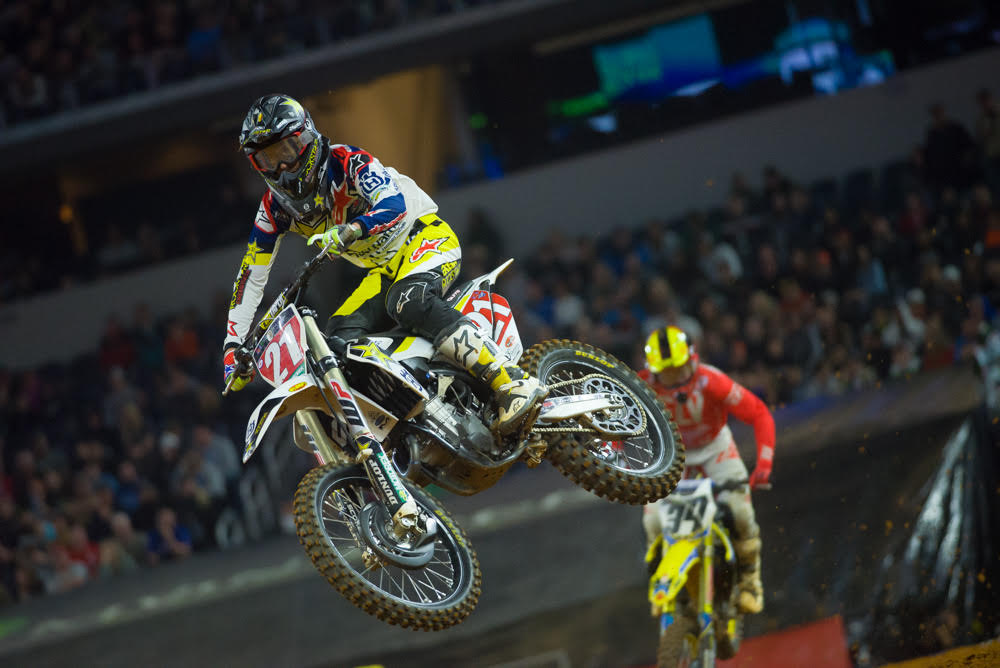 Jason Anderson: JA21 has a 36 point lead already after seven rounds. Unless he completely blows it, this looks like his championship. I mean the guy can fall, get up and still get in the top 5 by the  time the checkers come out. Did you all see the pass Anderson put on Weston Peick in the Main? Jason rear scrubbed the whole rhythm and triple to get passed Peick and it was impressive. What is a rear end scrub you ask? Anderson is always off the rear of the bike unlike most riders in professional Supercross (most are near the front of the bike). Anderson scrubs his Factory Husqvarna with his butt so far off the back of the bike, that it lets the rear tire hit the ground first as it shoots him forward with a ton of momentum. It's little things like this that lets him gain tenths on his rivals. I love watching this dude ride!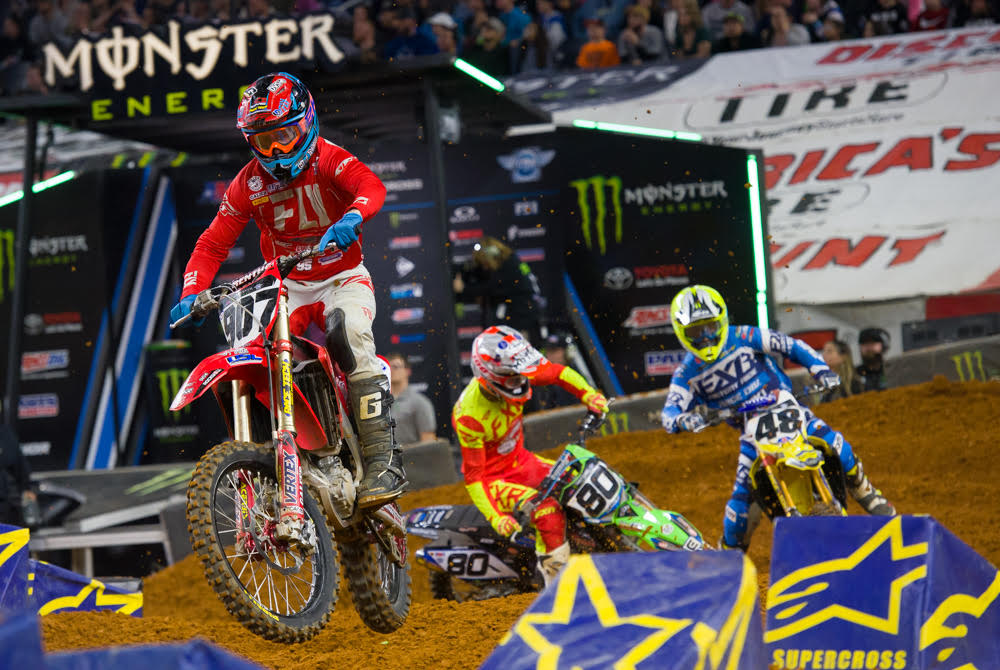 Ben Lamay: I spoke with Ben on Sunday afternoon and we talked a little about his Honda CRF450R. He said that his Honda only has some minor engine and suspension work done from Race Tech. He also mentioned to me that he is not going to change anything from where he is at right now. He feels his bike is set up to where he wants it and is just looking for more seat time to get more comfy. Ben sits 20th in points and is one of only two real privateers in that top 20.Ben is riding solid and I give him props for ditching Arenacross (where he is a title contender) for the brighter lights of Supercross.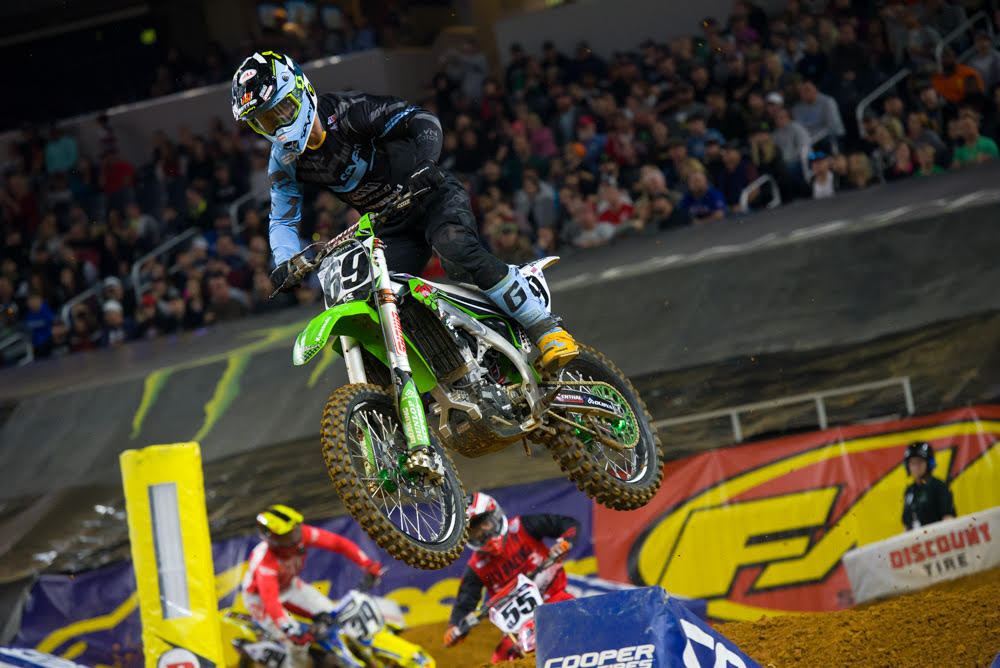 Tyler Bowers: The other guy who is killing it this season is "The Hulk". The dude crashes his brains out in Oakland and comes back to lead most of the heat race in Arlington. Bowers is getting some help from some quality people like Triggr and Rutted Racing. If Josh Grant doesn't come back in the near future, I would be willing to bet that Factory Kawasaki puts Bowers on Josh's factory bike! If they don't what else can a guy do to get noticed? I mean come on!
250 East: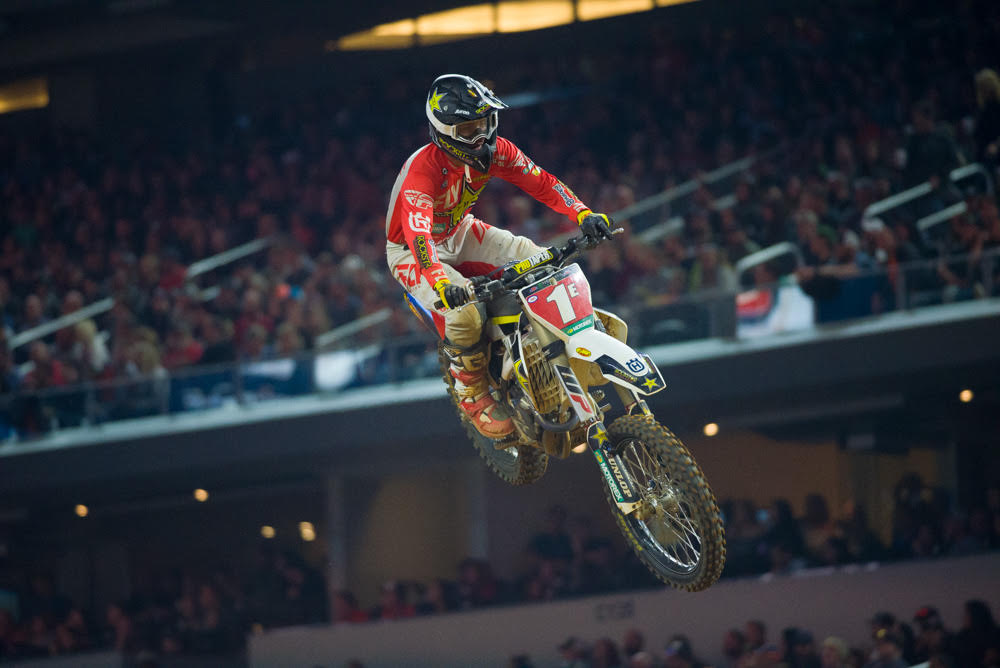 Zach Osborne: Is it me or does it look like Zach Osborne is going ape shit when he is riding every single lap? If I rode like that I would be tired in one lap! You have no idea how much energy you must have to ride that way. This tells me he is insane shape! #1e is on a mission to smash everyone on the east coast this year. A second place to Davalos in the heat race must of fired him up for the main because he fell and still had enough inside to come back and take the win. I also like that Zach makes moves very quickly and doesn't waste anytime getting up into someone if need be.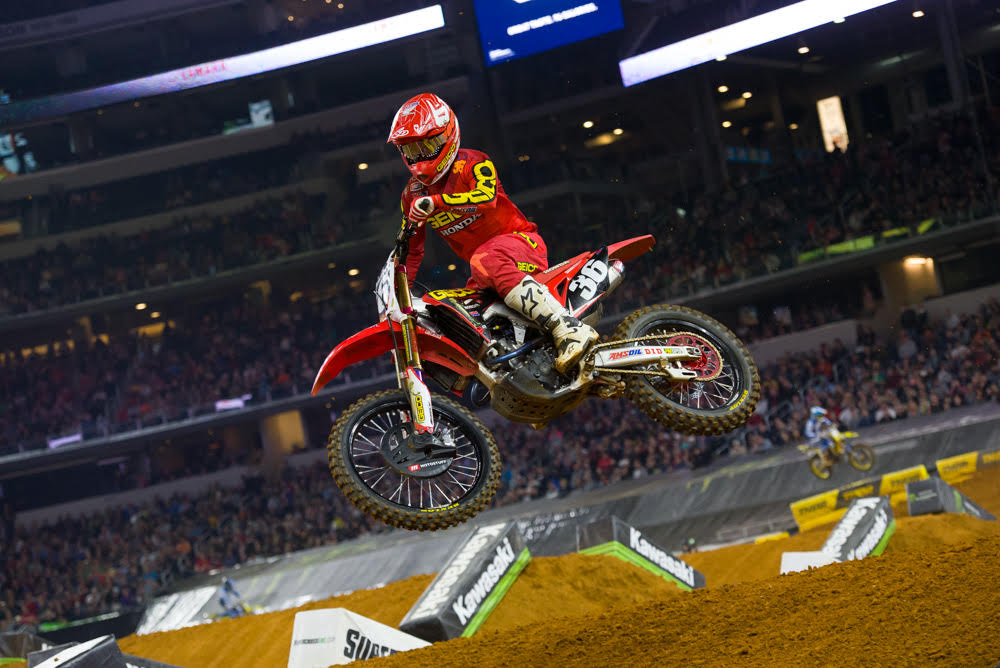 RJ Hampshire: RJ rode great in the main only to have a spill hold a podium back for him and the Factory Connection Honda team. RJ and Forkner got into a little tussle in the heat race, but I didn't think it was that bad. When I first heard that they got into it I was expecting to go back and see a Seattle SX 1990 type race, but it was mellow in comparison. RJ has great style on the bike and should be a podium guy every race this season. He doesn't have anyone training him this year and has his own training compound to pound laps on.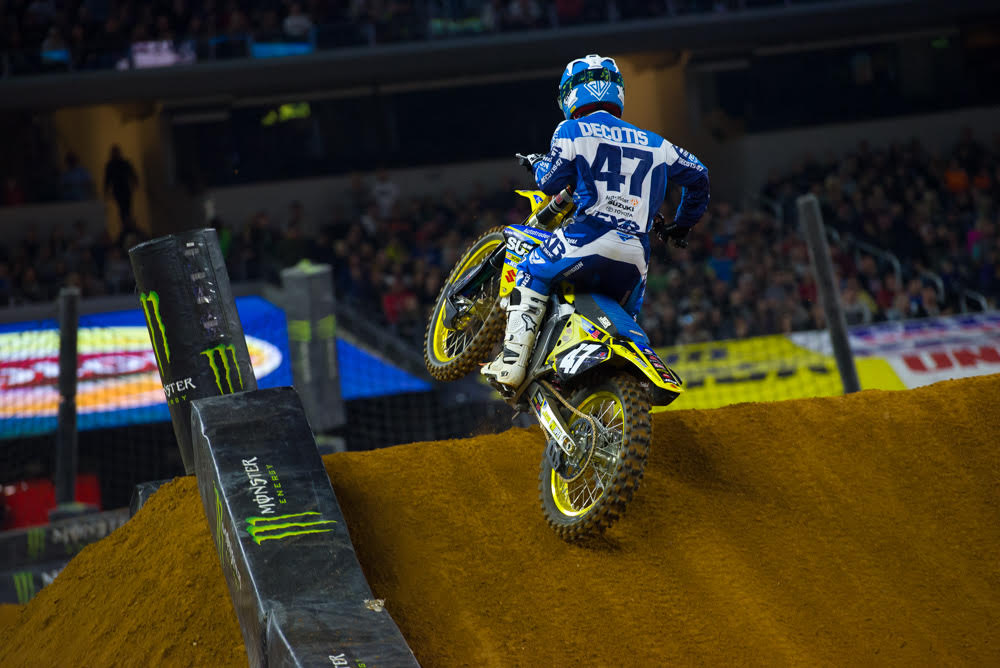 Jimmy Decotis: Jimmy's home life is good! He has a good chic that takes care of him, she is hot and can hold her own with the guys. Jimmy's Lyme disease is under control as well, so I am sure he has way more energy than what we saw last year in the west. Jimmy D was fast all day and is another very aggressive type rider. He loves the Suzuki and he thinks it corners way better than his Honda last year. This was Jimmy's first podium and he was super emotional at the podium when he started to talk about his late father. When you have a great home life, a good team, a cool/hot chic and are healthy, it's a recipe for success. Jimmy has this recipe in 2018 and I hope he stays close to the podium, because he has put a lot of time and effort in the 250 class.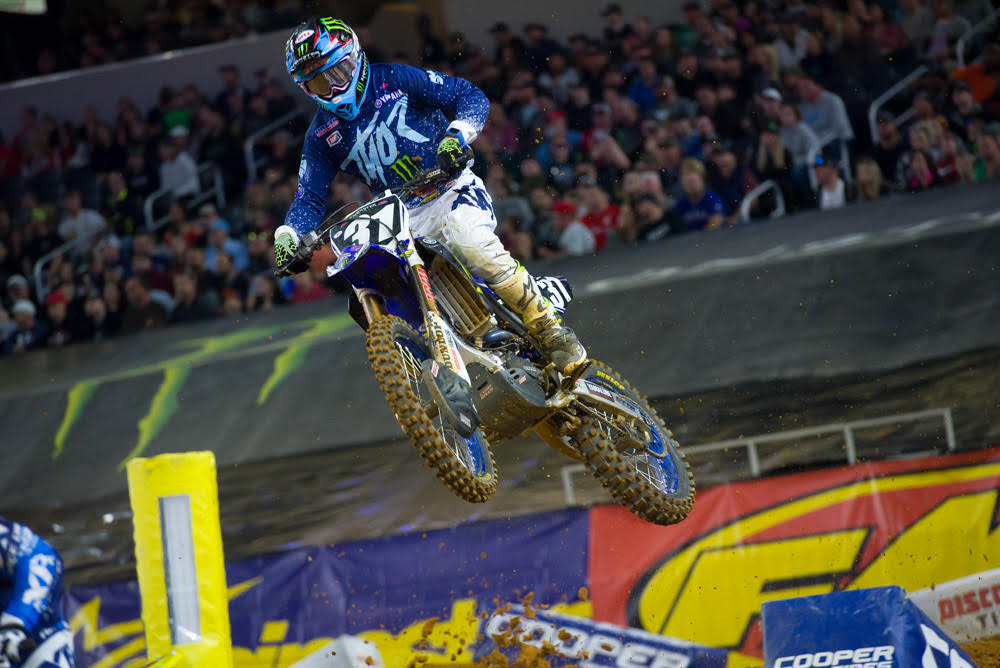 Colt Nichols: I was testing at Elsinore literally three weeks ago and Colt was starting to ride outdoors on a 450. He was just cruising around and didn't know if he was even going to race the opener in Arlington. Colt not only showed up, but looks great doing it. Colt is sneaky fast because he is not super flashy, just rides smooth and grinds out laps. I know that the Yamaha YZ250F he is riding is one of the fastest in the class and as he gets more time under his belt could really surprise some people, maybe even Osborne! Yes, I said it! I think he is that good!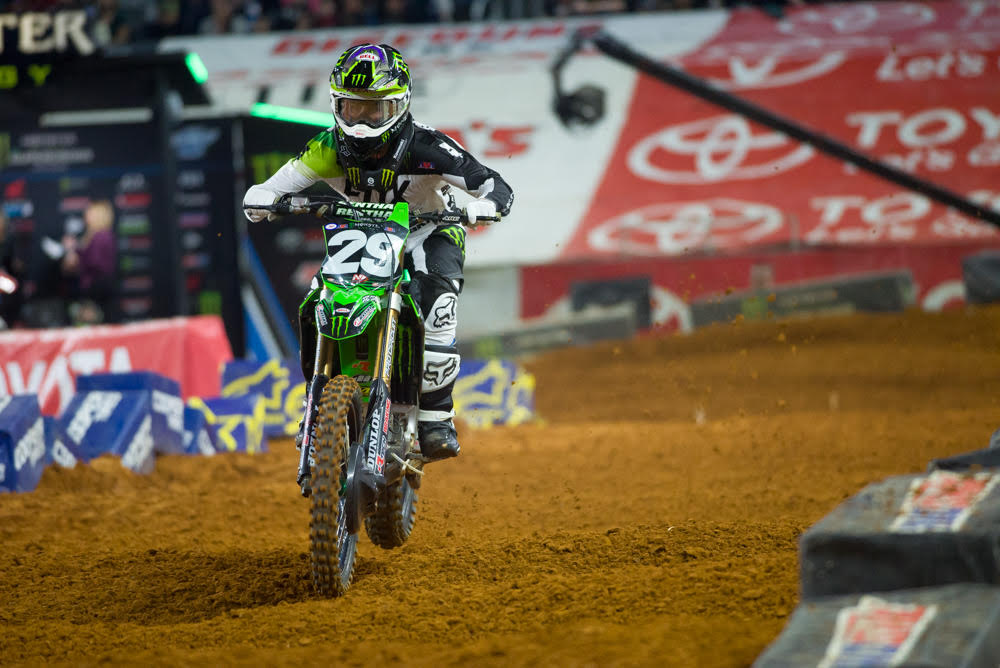 Martin Davalos: Poor Martin! He looked so solid all day in practice, in his heat race and boom, he goes flying like a rag doll in the first corner. It looked like Josh Osby refused to shut off in the first corner, hit Jordan Smith and Davalos caught a shoulder to the head. This caused a huge chain reaction that de-railed a lot of top contenders winning hopes, including Davalos. We all take jabs at Davalos and how long he has been in he 250 class, but I can't hate on a guy that wants to race and can get a great ride. Not only does he get a ride, but the dude can win races and ride a dirt bike freaking awesome! If there was one rider that Osborne would of been scared of coming into Arlington it would be Davalos. We will have to wait to see if Davalos can make Tampa, but I think this crash might of taken the wind out of his sails.