Since Broc Tickle's suspension is such a hot topic these days, I wanted to get in the mix a little on all of this. Let me start off by saying that I absolutely think some riders take (or have taken) performing enhancing drugs in our sport and that it can "help" a rider's recovery, but not necessarily the riders lap time on the track. Methylhexanamine is not something that is going to make Broc Tickle beat Tomac or Anderson on Saturday nights! I honestly think in my opinion that he ingested it through some type of food or supplement he was taking. I also think some fans think that EPO is still around and that riders are blood doping, but that is so the Lance Armstrong era and not 2018 people. I do think riders take IV's during the summer months at outdoor nationals to help aid in recovery, but to sit there and think that "cycling" drugs are running rampant in our realm of things, over here in the dirt bike world, is completely ridiculous.
Look, I am a test rider and not a drug expert, but I have been around a little bit and have seen a few things. The drugs that were common in cycling are not always going to work for a rider in motocross. In cycling, it's legs and lungs and in motocross it's legs, lungs, arms, balls, brain capacity, thought process, talent to ride a dirt bike and not to mention luck. There is so much more to riding a dirt bike than riding a bicycle fast up a mountain. If I were to take some performance enhancing drugs and line up at Hangtown, it wouldn't make me crack the top ten! In motocross you have to have a very high skill to ride a dirt bike to succeed, then comes fitness. There have been a lot and I mean a lot of past race winners that have won races that were NOT in shape, but because they were talented racers, they got by.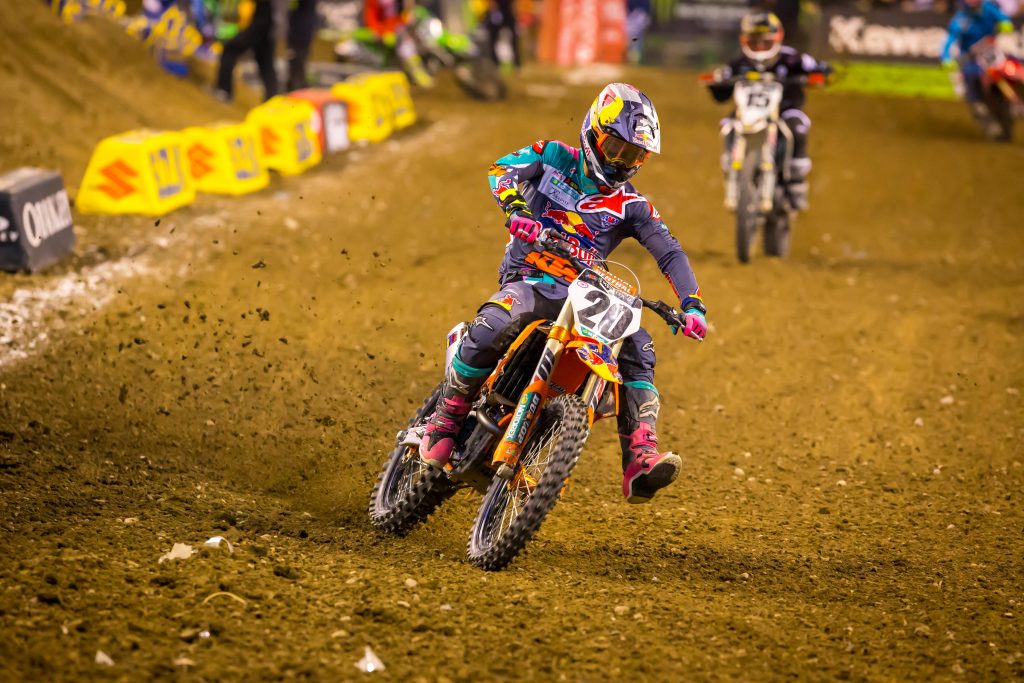 Let me give you an example just in case you don't believe me. A few years ago I was feeling like shit, so I decided to go get some blood work done from my doctor and the blood work came back that my "T" levels were very low. The doctor gave me some options and one of those options was "Testosterone Replacement Therapy". Immediately I though to myself "oh hell yes, I am going to be a beast on my bike now and have all this energy". I decided to give it a try… After about two shots I decided that it wasn't for me and that it didn't make me a beast on my bike. Yes, I had more energy and felt a little better, but I also retained a little water and it made my arms pump up something fierce! So in theory in made my lap times worse! As soon as I stopped taking the shots and started to get my diet and training routine tightened up, I was feeling better and my arm pump was gone. 
Yes, I know that testosterone and Methylhexanamine are two totally different things, but the point I am trying to make is don't burn Tickle on the cross just yet for possibly making a mistake. Some of these banned substances that are on WADA's list are ticky tack and now may have really screwed up Tickle's career. Not everyone is a cheater and sometimes we need to give people the benefit of the doubt sometimes. I know it's tough because our world is full of liars and cheaters, but not everyone is f**king up on purpose. Sometimes people just f**k up on accident. Should he have paid more attention to what he was taking? Yes! Should Tickle be punished? Yes, of course he should, but for how long?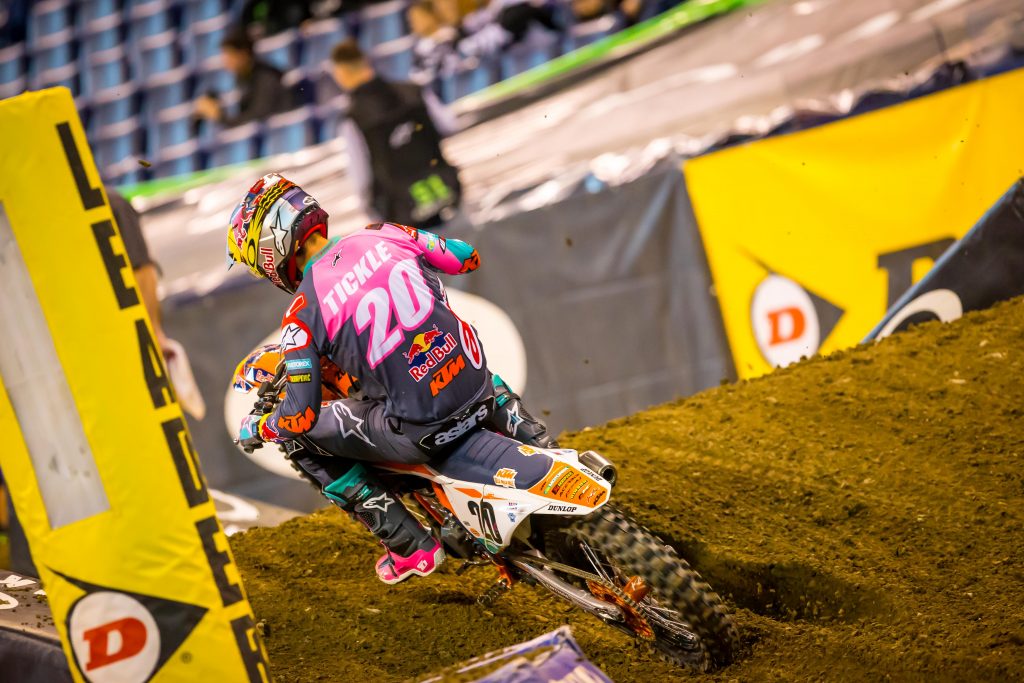 How about a suspension that fits the offense? I think these bans are a little ridiculous and are not only not necessary, but hurts the fans/sport in the long run. If Tickle's B sample does indeed come back positive for Methylhexanamine, why does it have to be such a long suspension? In the NFL a player that gets caught for PED's gets a four game suspension, not a possible two or four year ban! Maybe it's time for the FIM/AMA to administer their own tests and fines and not let WADA's gavel completely ruin a rider's career.
People screw up! We all screw up! Tickle may have screwed up! Give the guy a two race suspension and let him get back to racing. If he tests positive again, increase the suspension to six races. We need better structure in this sport if we want it to grow like we all want this sport to. This is dirt bike racing and it's not going to be squeaky clean every single weekend, dirt bike fans and riders aren't always polished people, but let's not hurt ourselves by taking our top riders away for something that doesn't deserve a drastic measure.
Like sands through the hour glass, so are the days of motocross riders lives.