Photos by Rich Sheppard
Thats all she wrote folks! We are done with the 2018 Monster Energy AMA Supercross Series! It doesn't seem that long ago that we were talking about who was going to win the first round in Anaheim and now we are looking onto the outdoor series. The Supercross Series had a lot of ups and downs, but we crowned a new 450 champion and we could be seeing the change of the guard on how to approach racing with Anderson "chill" vibe attitude. Your 250 west coast champion, Aaron Plessinger, is more of a happy go lucky type of rider and Osborne (your 250 east coast champion) is really open when it comes to interviews.
I like that we have a some more variety in our champions instead of the robotic, training fanatic, motocross racing type of guy. We need some more personality and I feel that we have our base covered with our three champions. Since Las Vegas was kind of a snore fest and we are done for the year, I wanted to give you all a little breakdown of some of the best and worst of the 2018 series.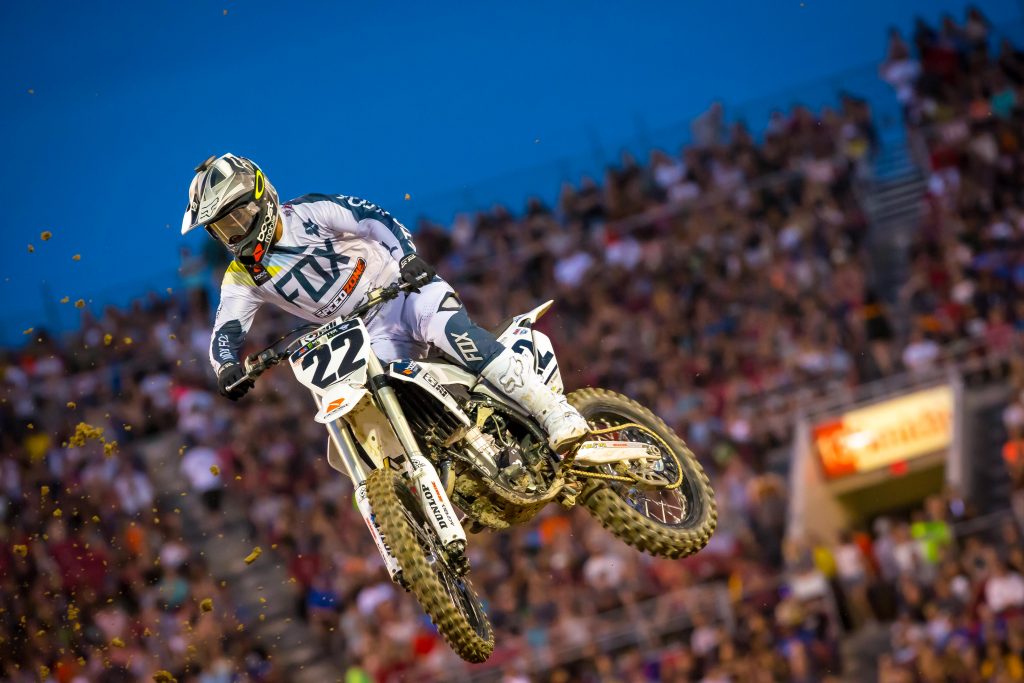 Best Dressed For The Year: You knew I was going to start here! Come on! I didn't want to play out "Best Dressed" like those other award guys do all year, so I tallied up who I thought looked the best all year long. Look, I will be the first to admit it's tough for me to pick what I am going to wear on any given day I ride, but every time I look at my Fox Racing gear, it makes me want to go ride my dirt bike. Chad Reed may not have set the results sheets on fire this year, but his gear set ups were almost always "Best Dressed". Chad makes it a point to look good and have some kick ass, special colorways to race in Saturday night. Fox knows how to make a rider pop and Chad did that on most nights over the course of five months! Congratulations to Fox and Chad for killing the gear game on most nights.
Most Surprising 450 Rider: We know Justin Brayton wold be good, but we didn't know he would be this good. He was a consistent top five guy and won more races than I thought he would! Yes, I am counting one of Atlanta's triple crown main events as a race, I am sorry. Brayton is 34 years young and to me is better than he has ever been. Getting older doesn't necessarily mean you get slower, it means you have to have the mindset of growing and adapting to new styles of racing. Brayton's technique has evolved and so has his results. Let Brayton's success be a guide for all you older dudes out there that want to improve. It can happen with the right amount of work. Oh, did I mention Brayton's bike is really, really, good! Go listen to the Keefer Tested Podcast, show number 58!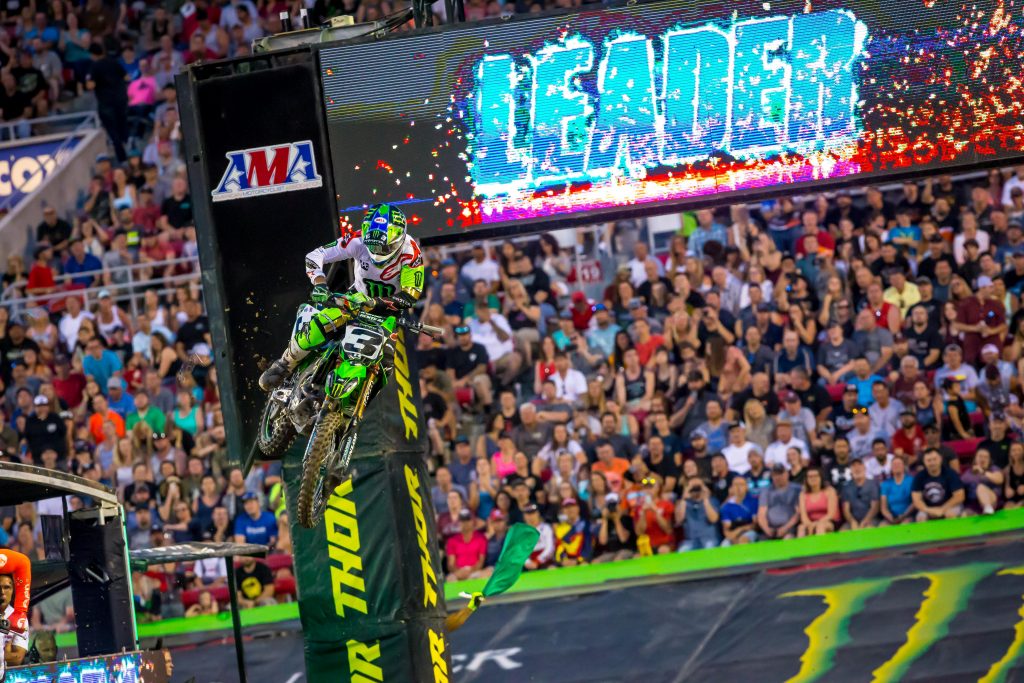 Most Disappointing 450 Rider: Eli Tomac has to be the biggest disappointment right? Yes, he won the most races, but we knew he would do that. I think where the disappointment lies is that he makes so many mental mistakes. When Tomac is on there is ONLY ONE guy who can beat him and that guy is Tomac. Eli gets into his own head and we all witnessed those dumb mistakes in 2018. AGAIN! Let's hope #3 puts it together a little more this summer and shows us what he's all about. In outdoors Tomac is all about the 20-30 second leads at the finish! Remember the first couple races on that Honda? Oh my!
 Best 450 Privateer: This one was tough to figure out since I know the word "privateer" is hard to determine. However, Ben Lamay to me is a full on privateer that made his own way to each of the Supercross rounds and showed that he has some speed. I text back and forth with Ben on bike set up and I think that is cool because he is always looking to make his bike better. That shows me he is thinking, working to make strides in his racing and is not just there to get into the Main Event while cruising around. He had a good crash in Foxboro, but to me did a great job of showing up every week to do work. Ben is chasing the outdoor series to, which also makes me smile because the dude isn't going into hiding when it gets hot. He's going racing and showing these factory guys that maybe he should get a chance for a Seely fill in ride? Come on Honda!
Worst Track Of The Year: I am stoked to see amateur supercross racing return for 2018, but let's have a professional style track for the riders on Saturday night. If you're reading this and you are a weekend warrior, yes you on the couch, you could of jumped everything at Anaheim 2. That is how small the obstacles were. An easy track doesn't always correlate to great racing. Go watch the 2004 Anaheim 2 track and get back to me! It was gnarly!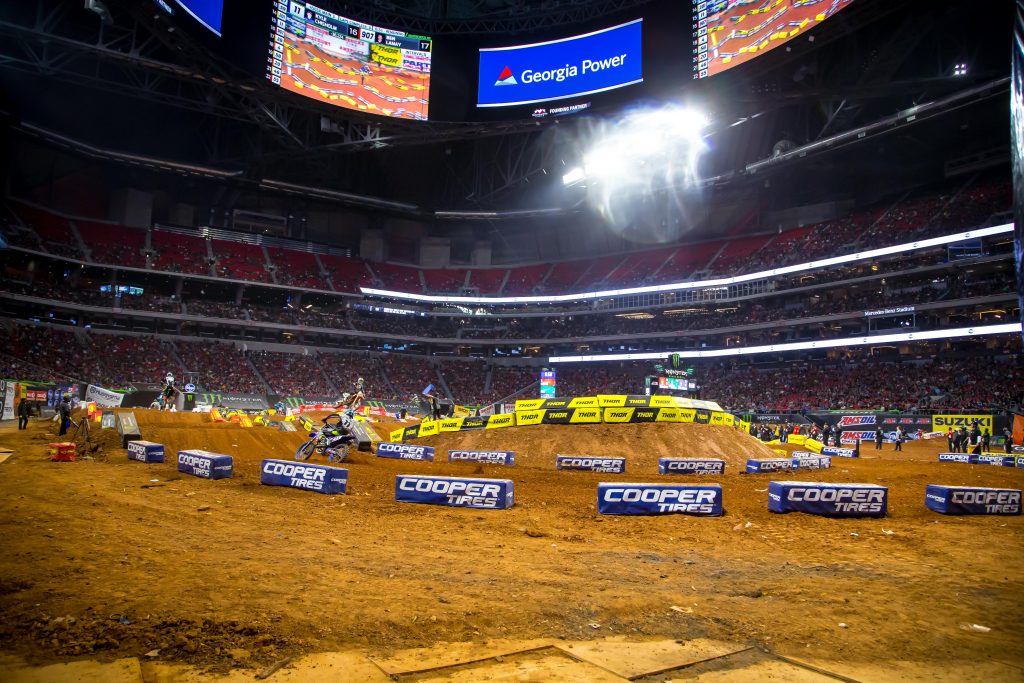 Best Track Of The Year: The Dirt Wurx guys did an awesome job in Atlanta to make a technical track without going too crazy on the obstacles. Atlanta was another amateur supercross Sunday race, but this time the track was more difficult for the racers, with a nice set of whoops and a couple of tricky rhythms, that could be done multiple ways. I like the fact that the dirt in Atlanta is pretty good and it lets the riders get on the gas early to possibly jump some combos we may not see on other types of dirt.
Worst Take Out Of The Year: There were a lot of these in 2018, but I am going with one that may have not been that dirty, but caused one of our top riders to exit the series. In San Diego we saw Ken Roczen get into Cooper Webb, which caused both riders to crash. That crash injured Kenny's hand and forced him out of the series. I am pissed because Kenny was just starting to catch some steam and I felt he would of been really good late in the series! Kenny and Coop have some history in the form of a lady friend and I think that played into some of what went down. That is how powerful the P.O.P. is people! It makes us men do dumb stuff that we normally wouldn't do otherwise! I am looking forward to Roczen's return to outdoors and hopefully he gets into the mix this summer. Remember kids, focus on dirt bikes and stay away fro the female species as long as you possibly can. Don't get sucked into the vortex that is called the Monster Girls!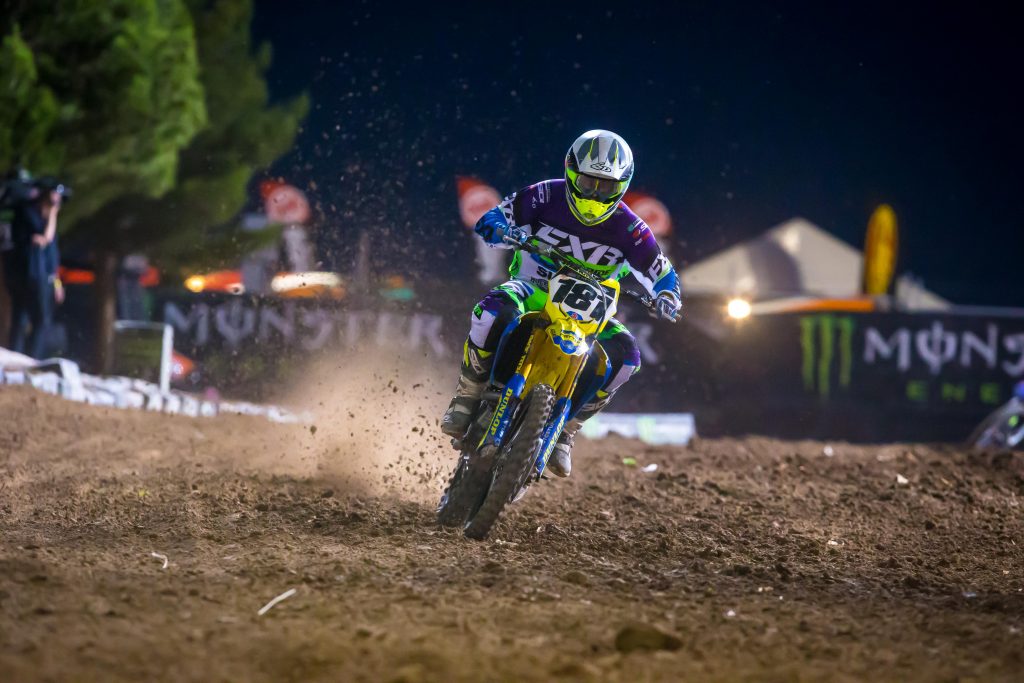 Best Looking Bike In The Paddock: I honestly thing the HEP Suzuki guys did a great job with their bikes all year. I kept an eye on most of the team's machines and the HEP Suzuki guys consistently did a good job with what they had. They even changed it up on occasion and I think that is cool to do as a team. A bike can get stale after so many weeks and it's nice not only as a fan, but as a rider to see a fresh look every now and again. Good job Pipes!
Best Sounding Bike On The Track: I don't care what you say, but the Star Racing Yamaha's sound mean bro! I have come to love the sound of that intake noise along with that hollow, high revving pitch up near the front of the bike. When I hear the Yamaha of Plessinger come down the start straight, it gives me goosebumps.