Photos by Rich Sheppard
Sometimes It Comes Down To Luck
No matter how much work, research, and time you invest in playing fantasy sports, sometimes it still comes down to luck. This week was a great example of that as I managed to once again pick a rider who should have easily scored 50 points, and managed not to, more on that in a bit.
Southwick has long been known as a track where the locals are going to show up ready to pick a fight with the factory guys and show them a thing or two. Pat Barton in 1988, John Dowd for decades following, Carlo Coen, Doug Henry, JoJo, it goes on and on.
This year none of the local "rippas" threatened to land on the podium. They certainly made for interesting fantasy picks though, even with a dilemma presented by the heat.
New England suffered through a never-ending winter, cold spring and a cool early summer. Then, suddenly the heat arrived at about the same time as the factory semis. This made picking the true locals interesting, and risky. Would they be able to hold up in the heat? That was a question I asked myself numerous times and I stayed away from most, instead focusing on guys who have been training in the southern heat.
As it turns out, most of the locals did just fine, my southern guys, not so much. Like I said, sometimes you have to get lucky.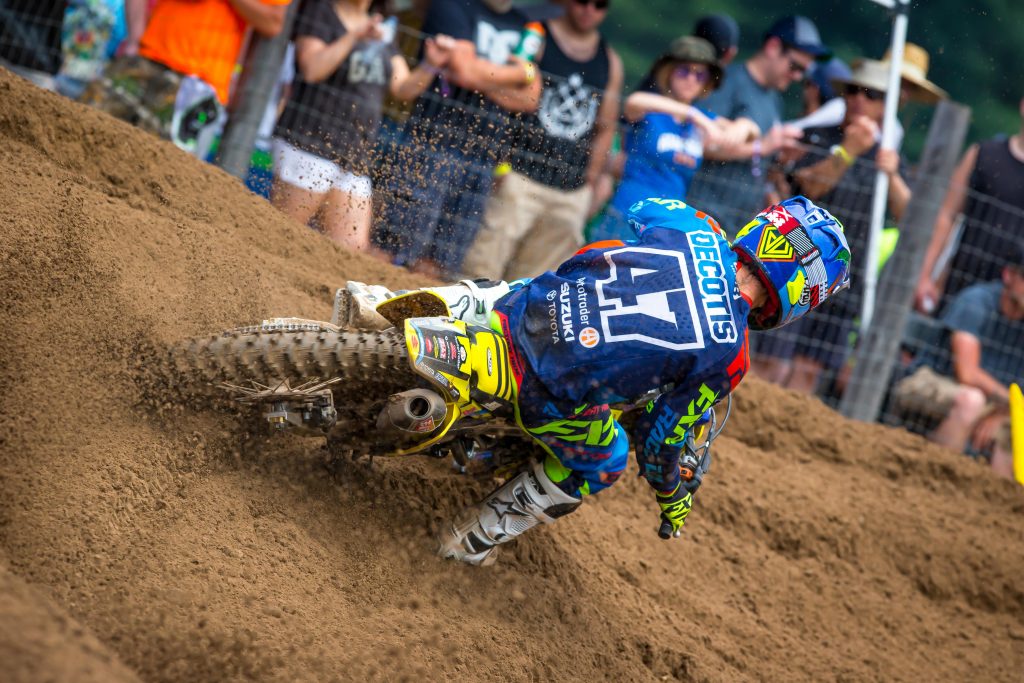 Most picked riders AKA "the chalk" – AKA "Rippa Chalk"
 250 Class
Jimmy Decotis (6) 37% picked, 7 points
Colt Nichols (4) 36% picked, 72 points
AMart (3 All Star) 36% picked, 50 points
Dylan Ferrandis (-3) 35% picked, 64 points
Cameron McAdoo (5) 35% picked, 62 points
450 Class
Robert Marshall (18) 47% picked, 70 points
Chris Canning (16) 38% picked, 100 points
Marvin Musquin (2 All Star) 32% picked, 50 points
The chalk was very focused this week and most of it was on the high handicap New England guys. Owners apparently did not share my concerns with the sudden arrival of "triple H" weather in New England. Of the chalk riders, only Jimmy D failed to deliver, this resulted in high overall scores this week. It took a whopping 602 to win the overall. Interestingly enough, the average score was lower than usual, only 233. It looks like this was for a number of reasons, the 37% – 7 points from Jimmy D certainly suppressed scores, as did low scores from some high owned, low – mid range handicap riders who somehow found ways to get a low score. Justin Cooper at 27% delivered 27 points, Justin Bogle at 23% delivered 4 points, and Cooper Webb at 21% delivered 46 points. While Cooper's 46 points weren't a disaster, it certainly wasn't what owners had projected for him.
Low owned players who delivered – AKA great contrarian plays
 250 Class
Joshua Prior (18) 0% picked, 76 points
Mitchel Harrison (5) 7% picked, 72 points
James Weeks (15) 7% picked, 80 points
Hayden Mellross (11) 8% picked, 64 points
Jordan Bailey (8) 13% picked, 76 points
450 Class
Dare DeMartile (13) 1% picked, 62 points
Brandon Leith (12) 2% picked, 86 points
Lorenzo Locurcio (10), 13% picked, 100 points
I think the most interesting take away from the list above is that many of the low owned riders are well known among us fantasy moto geeks. My guess is that so many owners were focused on picking the "rippas" that they overlooked riders like Harrison, Mellross, and Bailey.   I would expect their ownership to be much higher for Red Bud this weekend.
Scoring
As noted, average scores were down while the high score was up. The average total score through six rounds this season is 252. The average winning score is 571. (Southwick's were 233 & 602 respectively). Last week the 450 class had five all stars with perfect scores, while the 250 class had only one. Things evened out this week as Southwick provided perfect scores for three riders in the 250 class, Hampshire, AMart, McElrath. The 450 class had five perfect 50's with Musquin, Baggett, Roczen, Barcia, and Bloss all getting it done. Of these riders, I loved Bloss at an 8. I'm amazed how low his ownership was considering how well he has been riding this season.
The high handicap locals all crushed it. Robbie Marshal (18), Chris Canning (16), Josh Prior (18), all delivered over 70 points and somehow Ryan Dowd (18) snuck through low owned and delivered a 90! No respect for JYD Junior! Lots of people also missed on Locurcio who was juicy at a 10 handicap. Once again, I think the focus on the locals shifted ownership away from riders who would have normally been picked.
Keep this in mind when you make your picks for Southwick next year!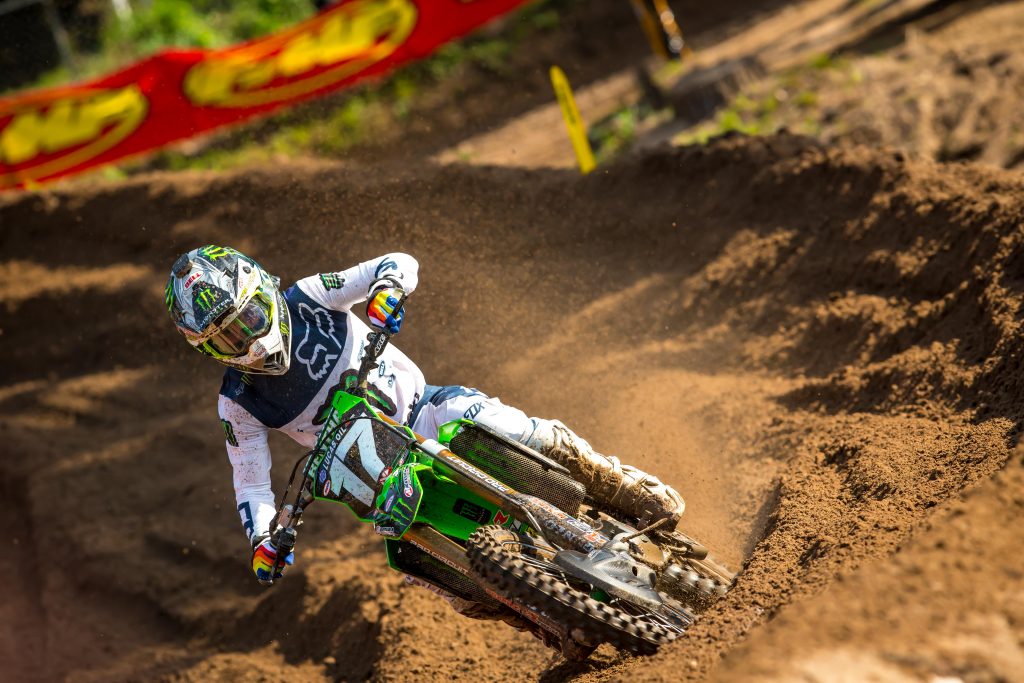 Red Bud Picks & Predictions
 I always like to look for "mistakes" in the handicaps. For Red Bud a few already jump out at me. Mitchel Harrison at a 3 is one of them; his last four finishes there are 24, 12, 7, 2 respectively. He proved this week that he has speed and can handle the heat. Hayden Melross at a 9 also looks good, he also has good speed and the class has lost some strength over the last few weeks. As to 250 All Stars, I like Jordon Smith at a 7 and McElrath at a 4.
The 450 class also has a few that jumped off the page at me. Heath Harrison put in a top 20 ride in 2016 at Red Bud, his 13 handicap looks very pickable for this weekend. Justin Hill has also put in some good Red Bud rides and remains eligible for double points; his two handicap will be tempting. Warning, check his practice times as he did have an arm injury at Southwick. As to 450 All Stars, I like Benny Bloss again at a 6.
As to my Southwick team, I put in the work this week and got a bit unlucky. The Troll Train derailed Forkner, costing me 19 valuable points. I also had Justin Bogle who by all reports seemed ready to go and clearly wasn't. I wound up scoring 398, well above average and well below winning. This left me in 640th place overall for MX and 325th overall in the championship rank.
That's it for this week, thanks for reading, good luck at Red Bud, Happy Independence Day, and we will see you on the leaderboard!