The 2019 AMA Motocross Series has kicked off and I feel like I'm in a very similar situation to last year and well, the last handful of years.
I am not a fan of Hangtown, maybe I'm not thinking of it in the same negative light as Bradshaw back in the day when he beckoned the owners to "put a closed sign on the gate", but it is not a track that I'd miss if it left the schedule.
Since it does exist on the schedule and there isn't a chance in hell it's going anywhere, at least it is the opening round, which never really tells us that much in terms of how the series may unfold in the weeks to come. Add to that, this years opener was a split dry/mudder combo and you'd sooner pin the tail on the donkey than have any idea what round two may hold.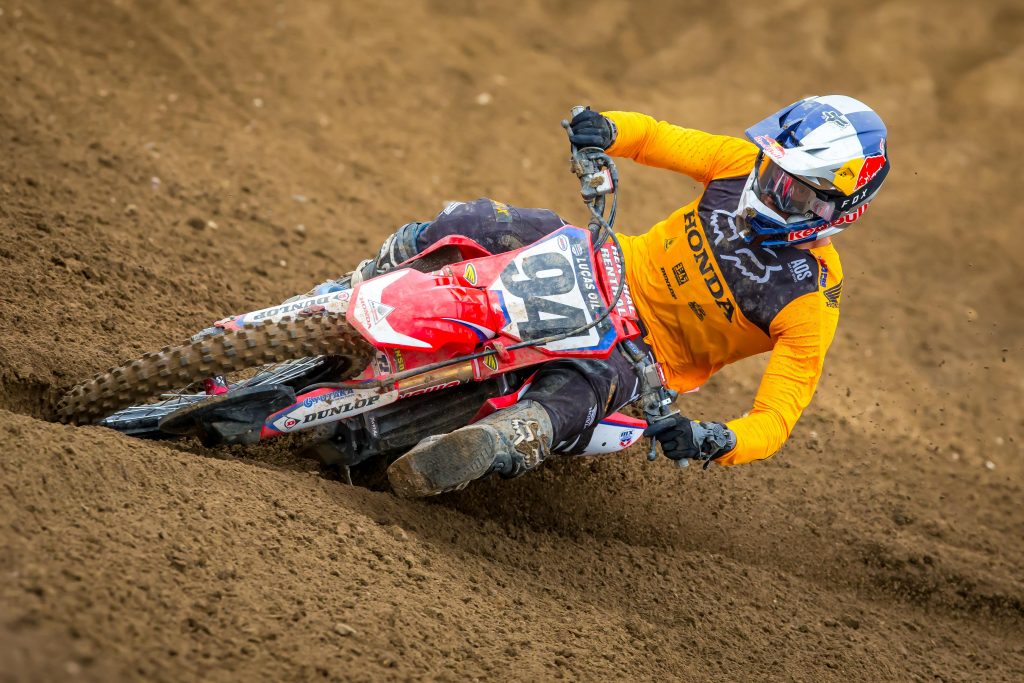 Coming out of Hangtown, the keyword I would say most sums up the results, "Redemption". The overall winners in both classes were two fan-favorites, though unlikely victors when looking at recent history. In the 450's Ken Roczen looked to be on the cusp of his first win a few weeks back in Supercross just before it was robbed of him at the finish line by eventual Series Champ, Cooper Webb. In the later weeks of the Supercross series, Ken's resurgence was dealt a blow by mysterious deficiencies in his health and those promising rides became few and far between. Coming into the Motocross series, even fringe fans would easily contend that Ken's chance at an overall victory in 2019 had come and gone. The outdoors are gnarly. Two races that are each longer than a Supercross race. On rougher, ever-changing tracks, with twice the number of racers changing the terrain throughout the days events.
It's inexplicable really. When Ken himself can't even find answers for what these health issues are or how to manage or predict them, it's foolish to even try as a fan. It was great nonetheless to see his winless drought come to a close over two years after the night which forever altered his professional pulse.
In the 250's it was Adam Cianciarulo's turn to flip the script on the Supercross series finale. I gotta be honest, we all know that Adam's momentary lapse that cost him his first professional title in Las Vegas was debilitating to watch as fans of the kid, and of course even moreso for himself but I really do think that storyline has been beaten utterly to death in media. It was a shot to the heart no doubt but I really believe what I wrote about it in my Las Vegas edition of Swizcorner and I think listening to all of Adam's responses to this topic covered ad-nauseam he had dealt with it much the way I expected him to: with completely logical perspective. He had accepted it and taken it for what it was and honestly moved on from it.
Of course, even when you have closed the book on a dreadful episode such as that, winning the next race is such sweet retribution. It is awesome to see this iteration of Adam in outdoors finally. Yeah, he's a bit large for the 250f but he has finally grown accustomed to his lengthy frame and really works the bike like the best of the taller guys we've seen in history work their way through the sport.
As he came across the finish line at the end of the Moto Two slog, it was apparent that there had indeed been a Las Vegas weight lifted from his shoulders. I was honestly a little surprised to see that level of excitement from Adam. It's just proof that even at this .0000009 percenter level of elite racers, these guys still taste doubt and relief on a week to week basis and the confidence pendulum never stops swinging.
On to Pala!