Photos and Captions by James Lissimore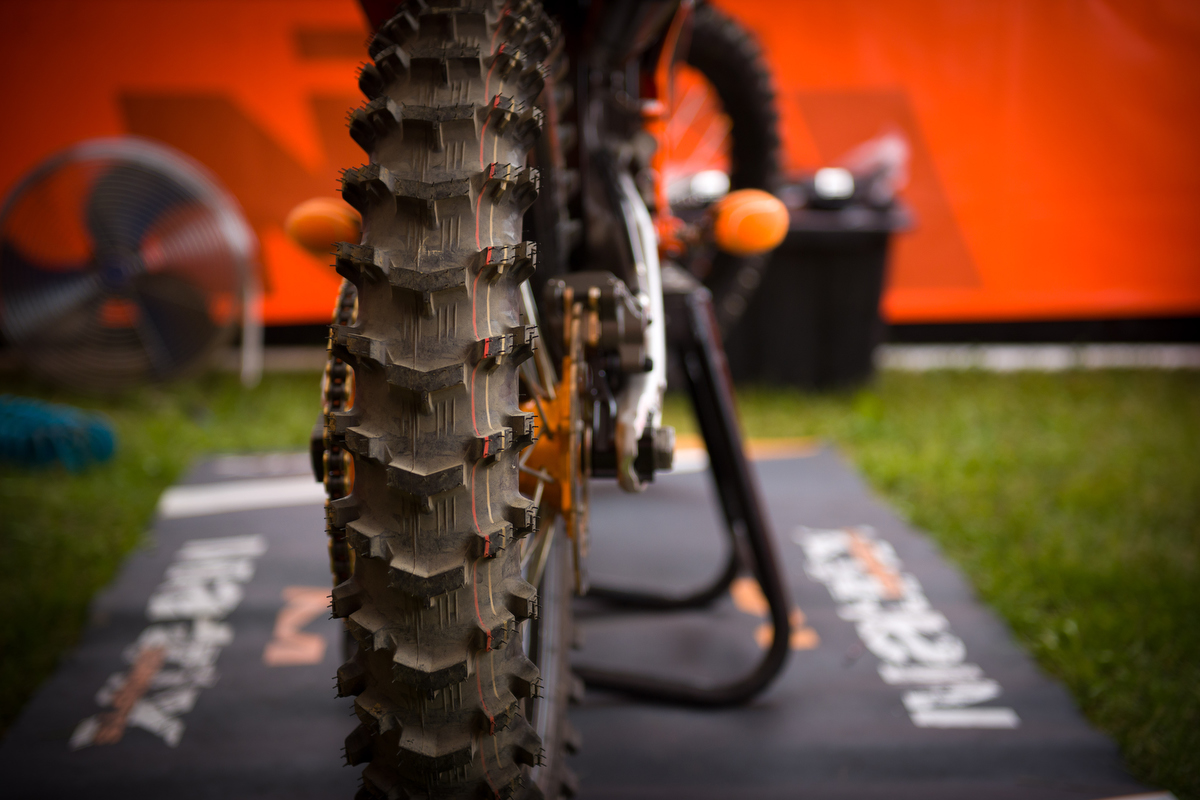 Gopher Dunes is one of the deepest sand tracks in North America so this was the standard tire setup.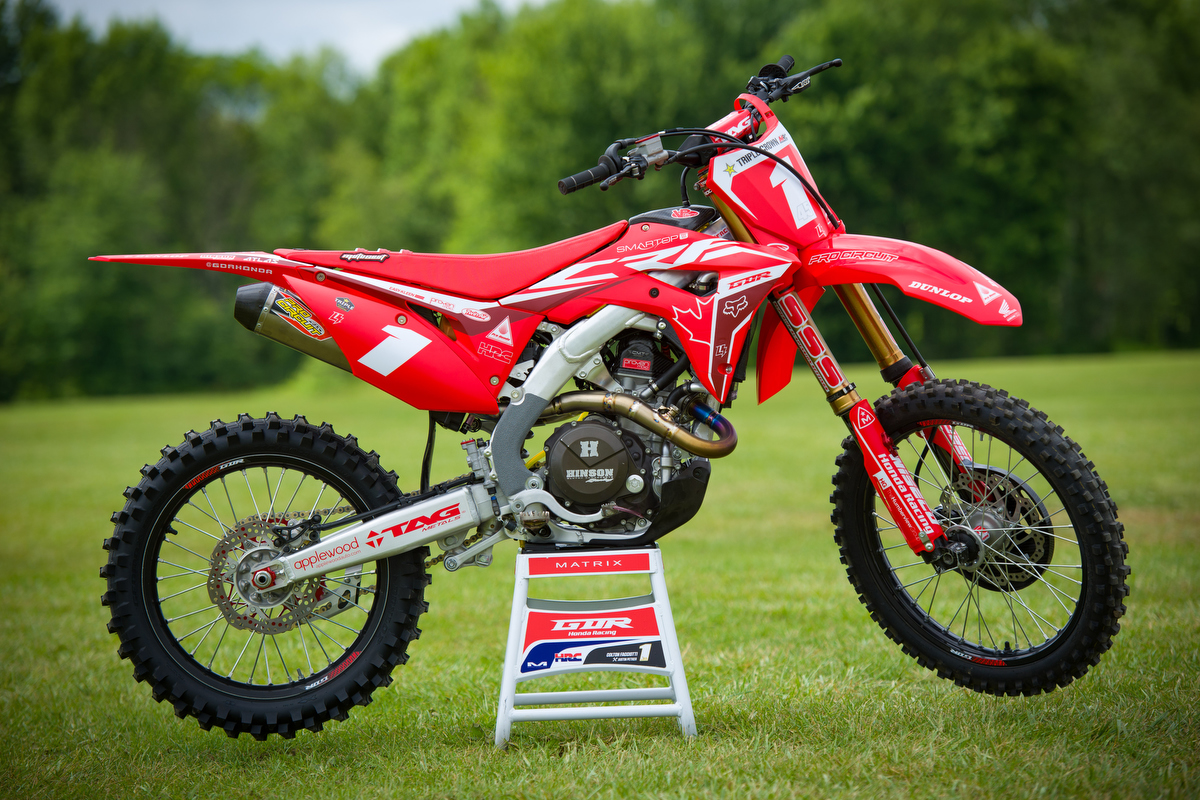 The GDR Honda team of points leader and defending champion, Colton Facciotti, is based at the Gopher track so they always like to roll out a custom bike for the weekend.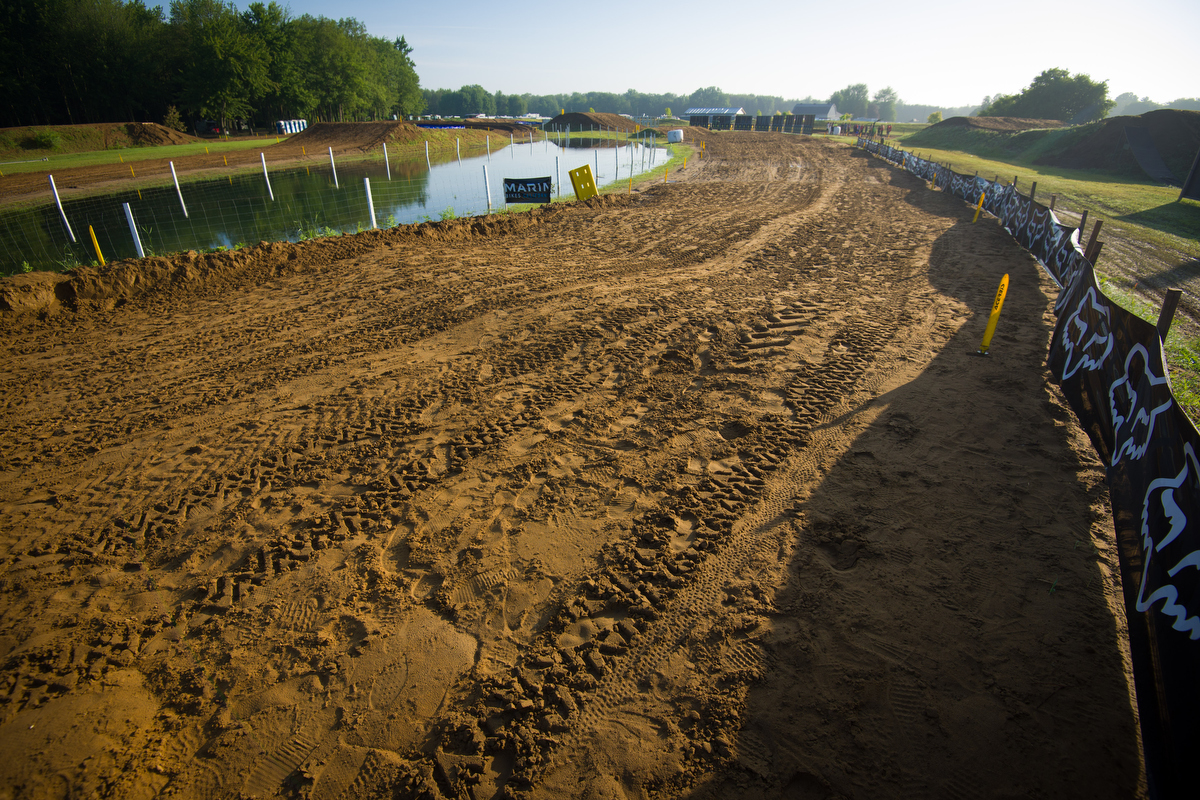 So smooth in the morning. It won't stay this way for long.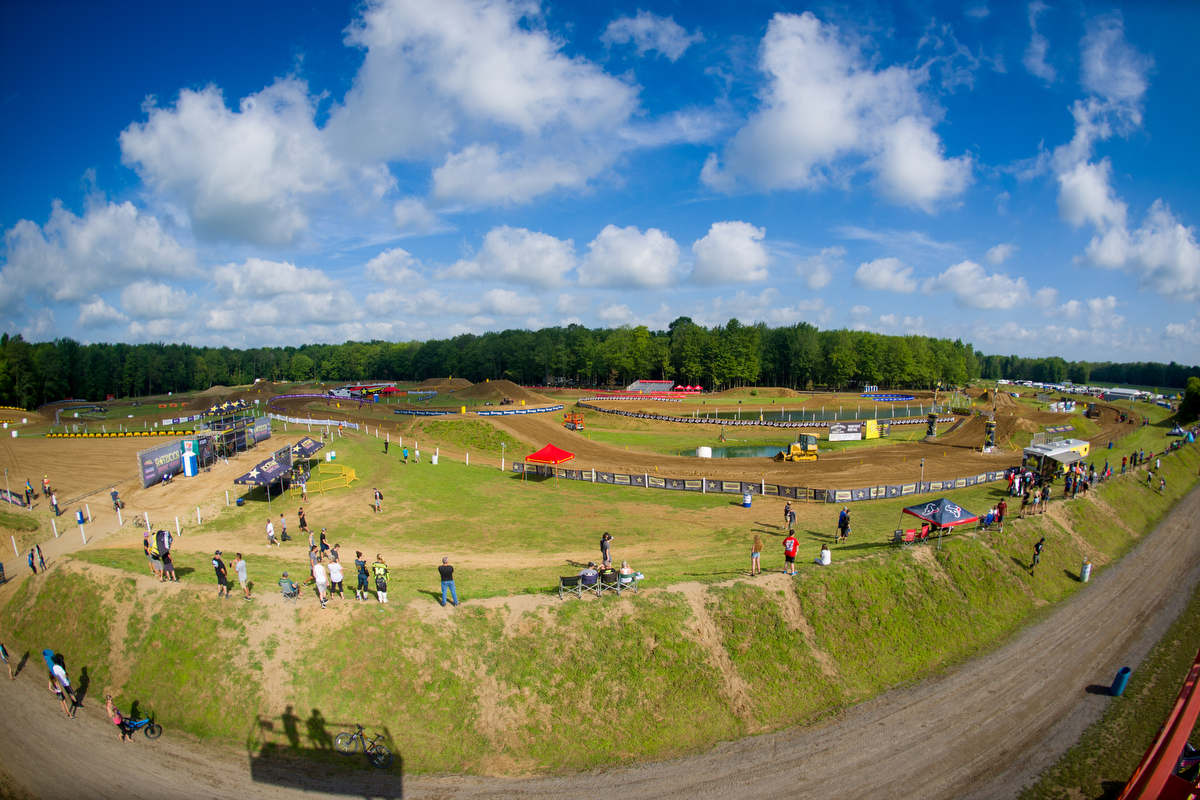 Fisheye track shot.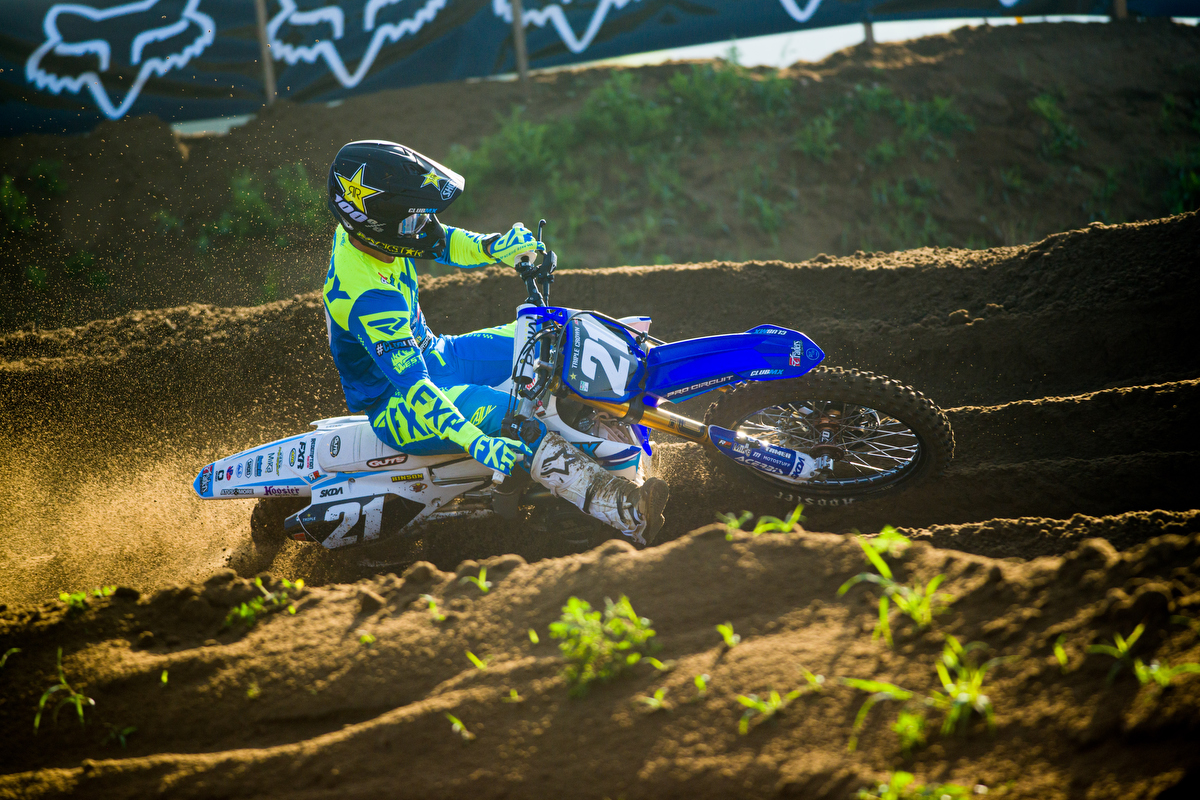 After starting the season off with a win, things haven't gone as well for Josh Osby lately. A Moto failure in Moto one left him with a DNF and he grabbed 6th in Moto two.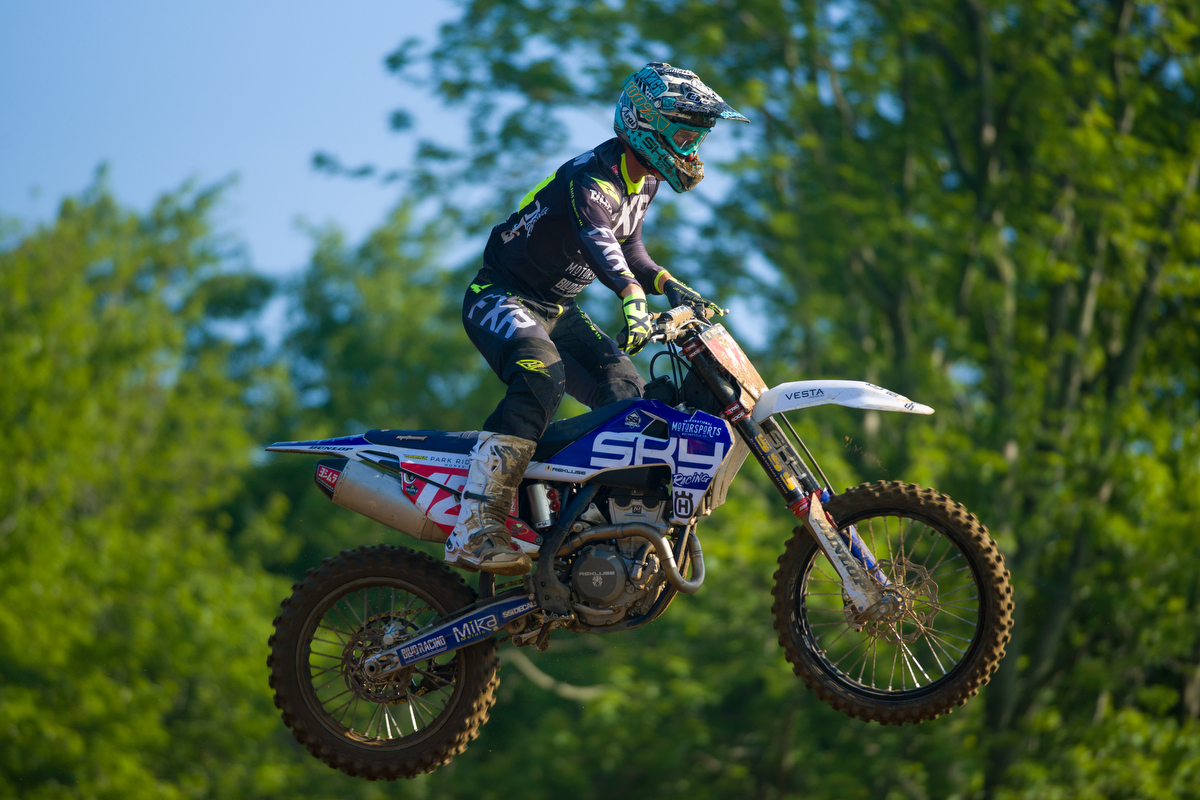 Marshall Weltin came in to the weekend with the red plate but was a bit off the pace of the leaders, finishing the day with 4-5 finishes for 5th overall.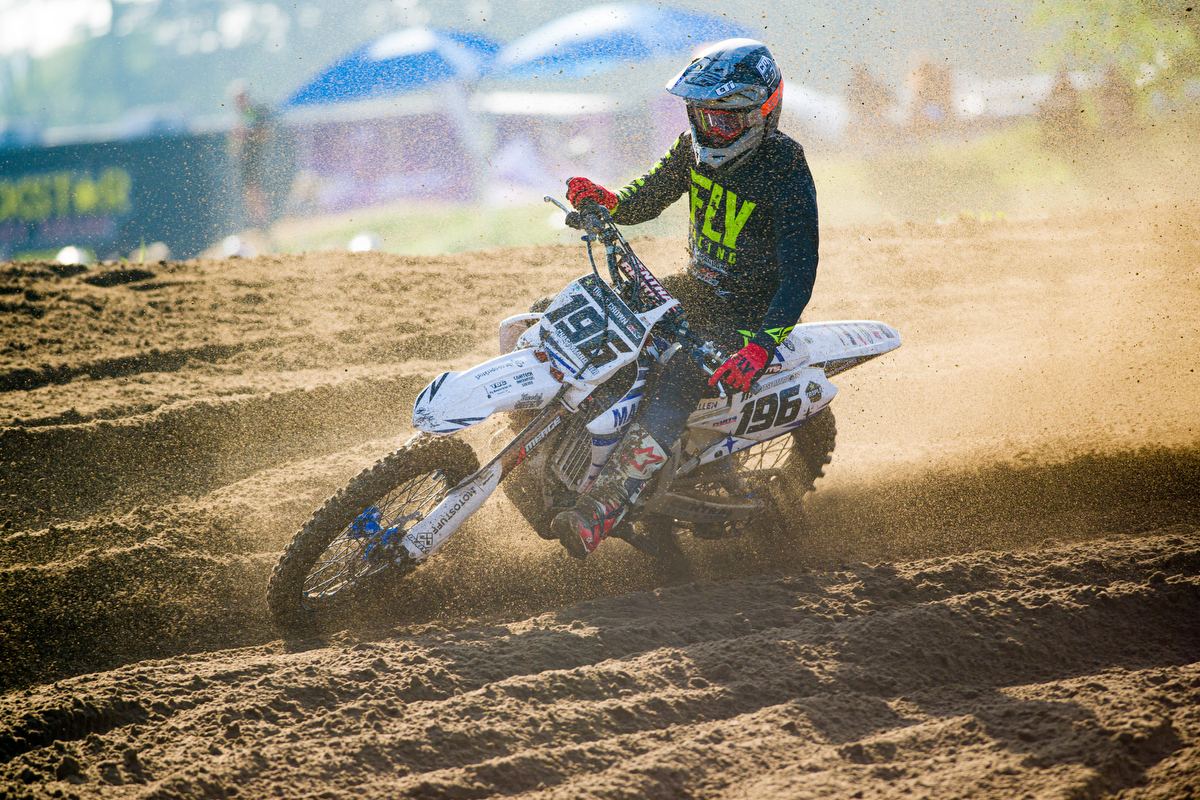 Chase Marquier was back with the Manluk racing team. He finished 12th overall in the 450 class.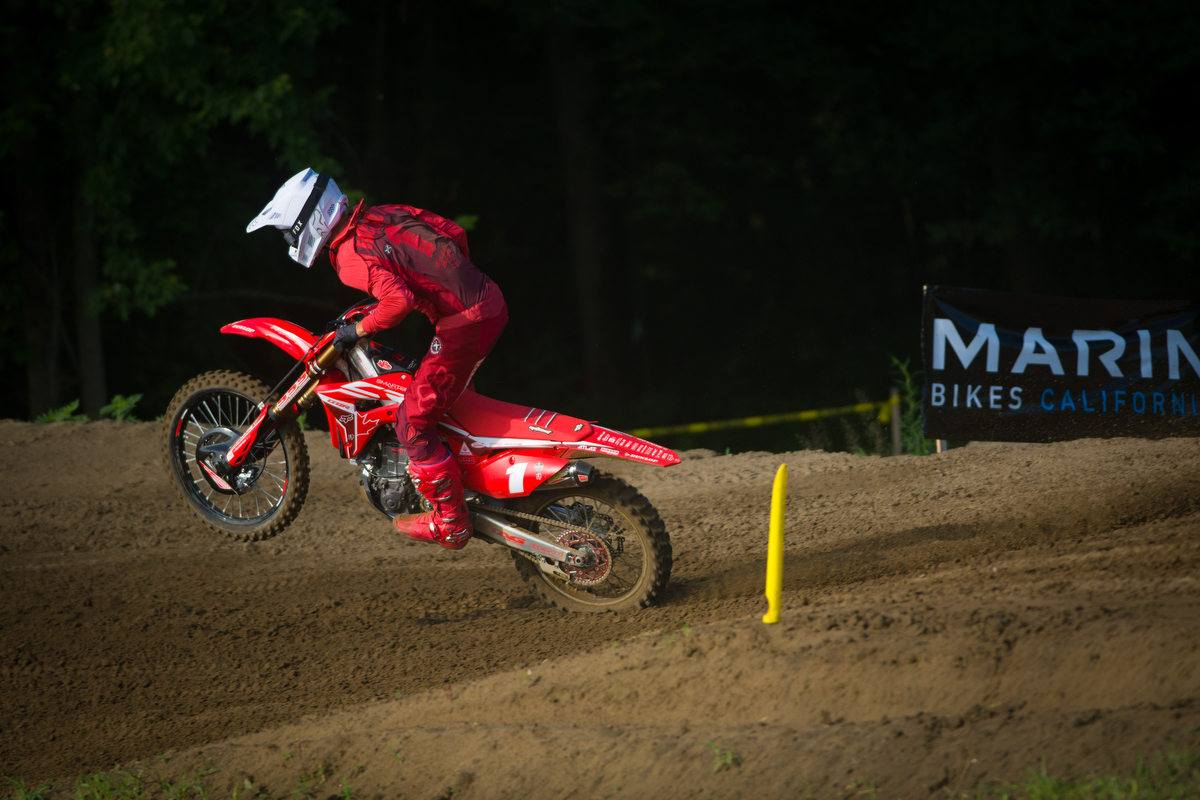 Expectations were high for points leader, Colton Facciotti, at his now hometown track but was nursing a sore neck coming into the race and couldn't quite hang with the top 3,  finishing 4-4 for 4th overall.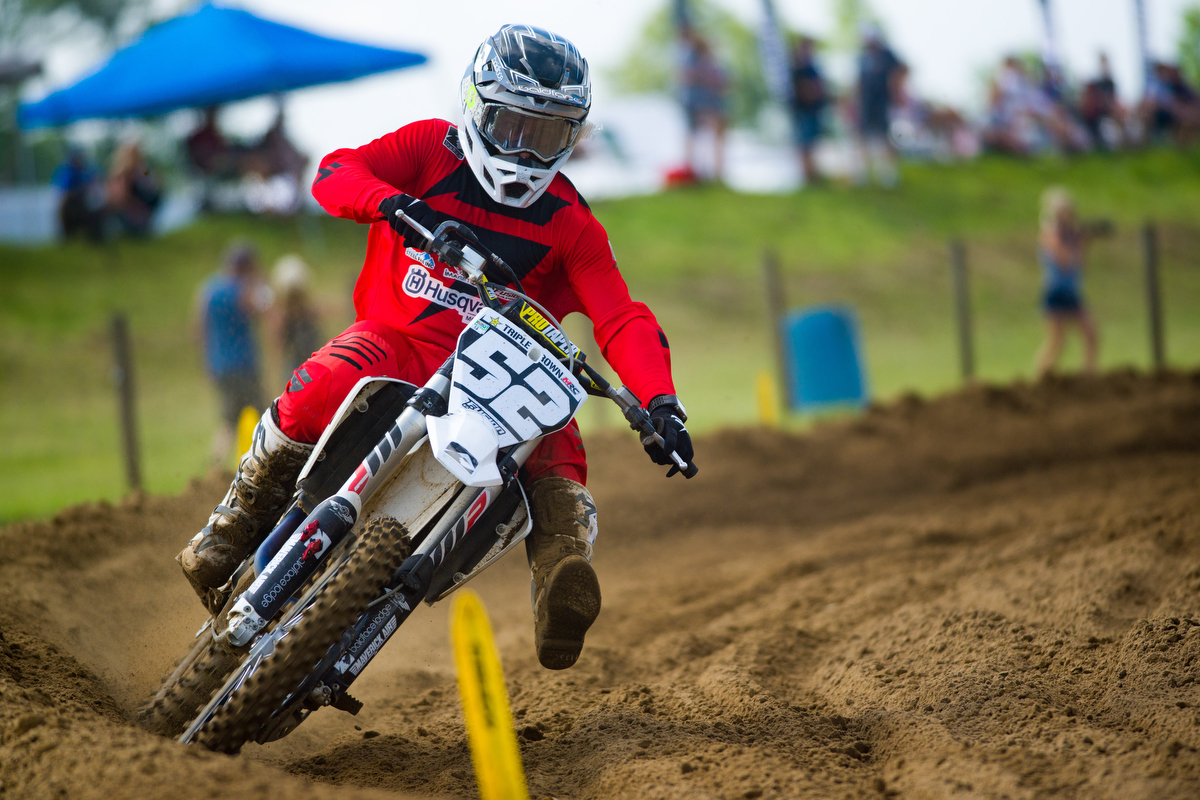 Washington State's Brad Nauditt finished 15th overall in the 250 class.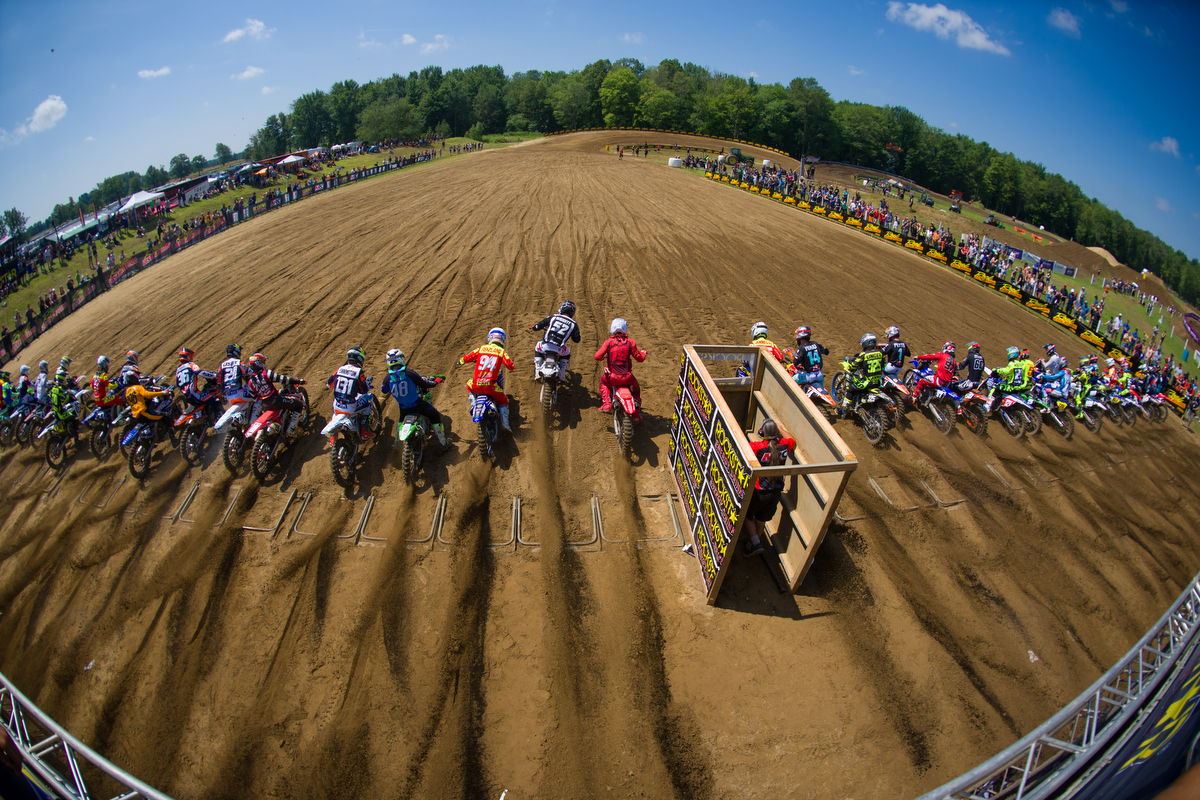 The 250 class blasts off.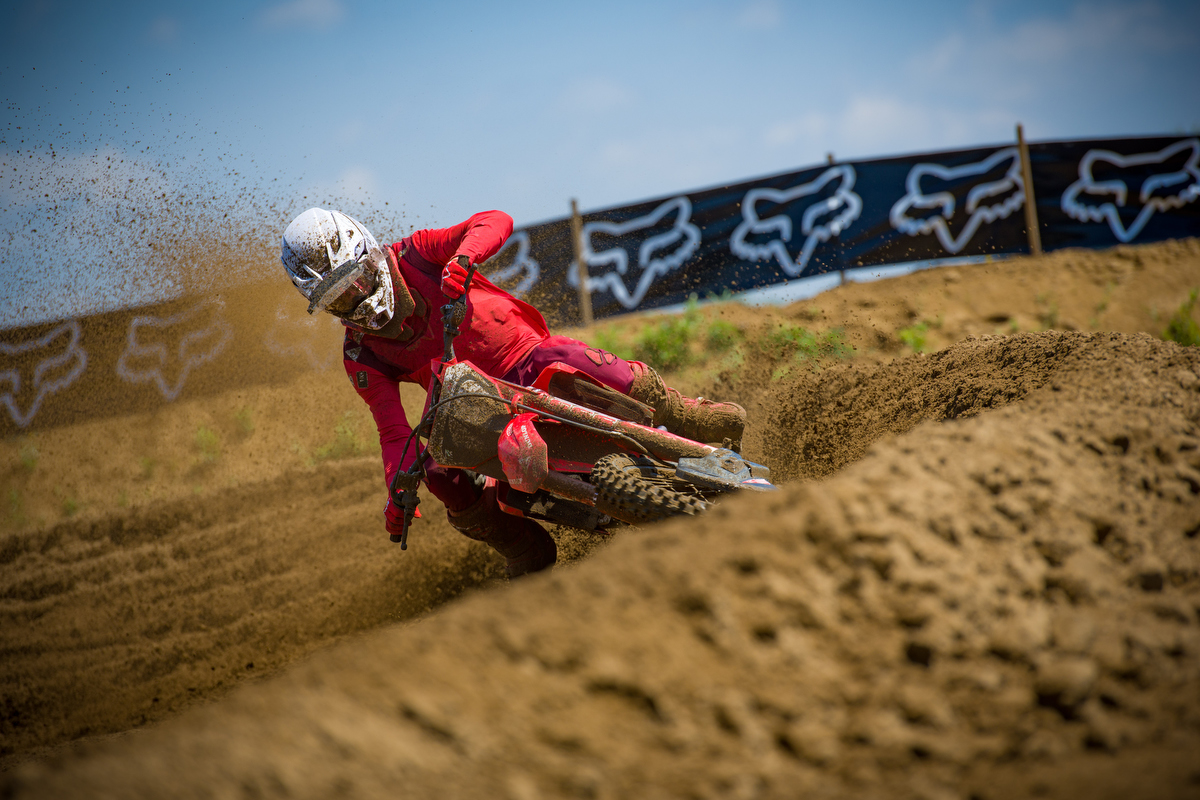 After getting docked at the previous round and losing the red plate, Dylan Wright was determined to prove a point at the track his team is based at and he certainly did that, making it a clean sweep with 1-1 finishes to retake the points lead. He followed it up by proposing to his girlfriend on the podium after the race. All in all, a pretty successful day for the Honda pilot.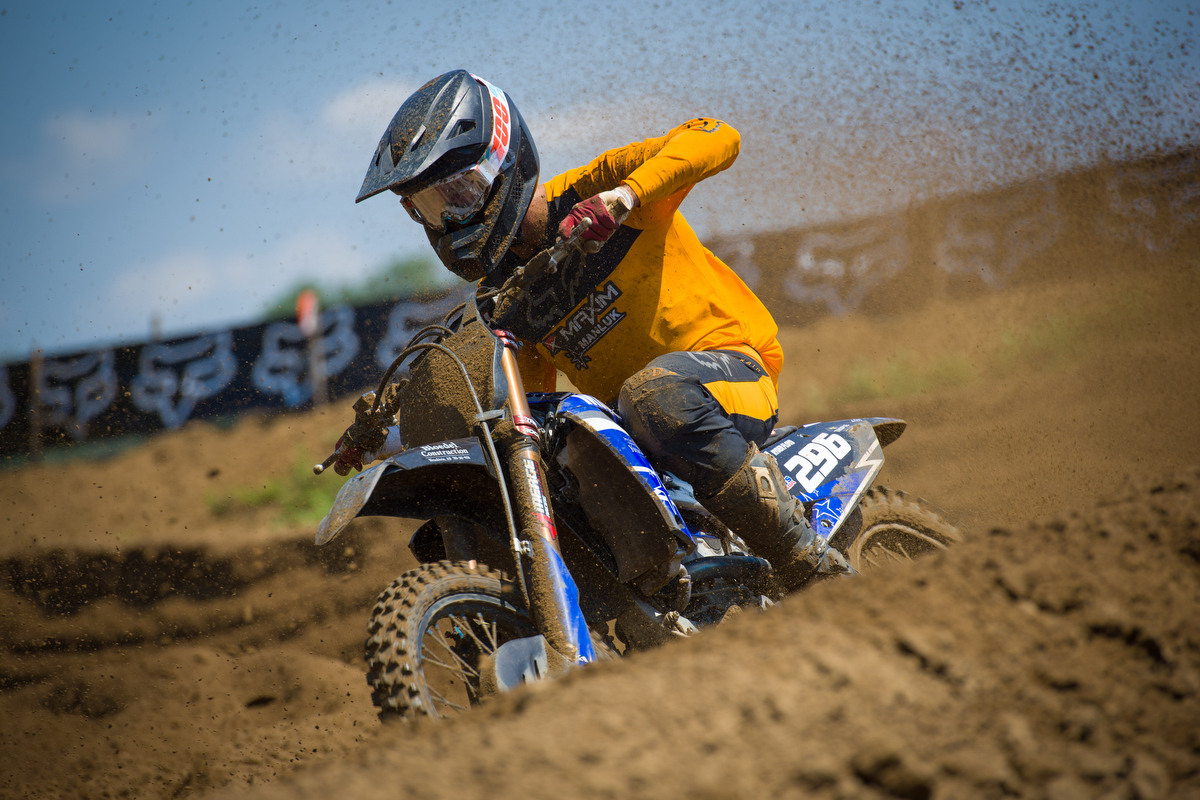 Not the best day for Ryder Floyd. The Texan finished 13th in Moto one but crashed in Moto two and broke his hand.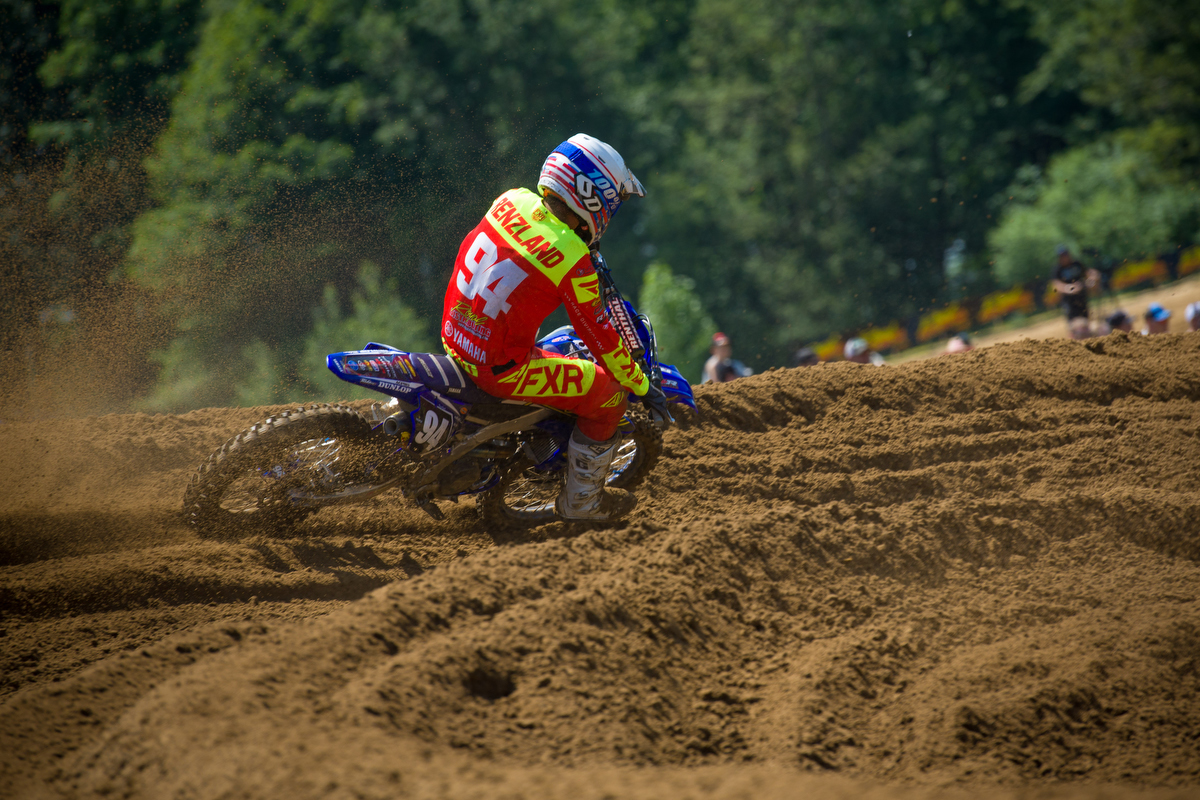 Luke Renzland was in the mix both motos but couldn't quite close the gap to the lead. He finished 3-4 on the day for 3rd overall.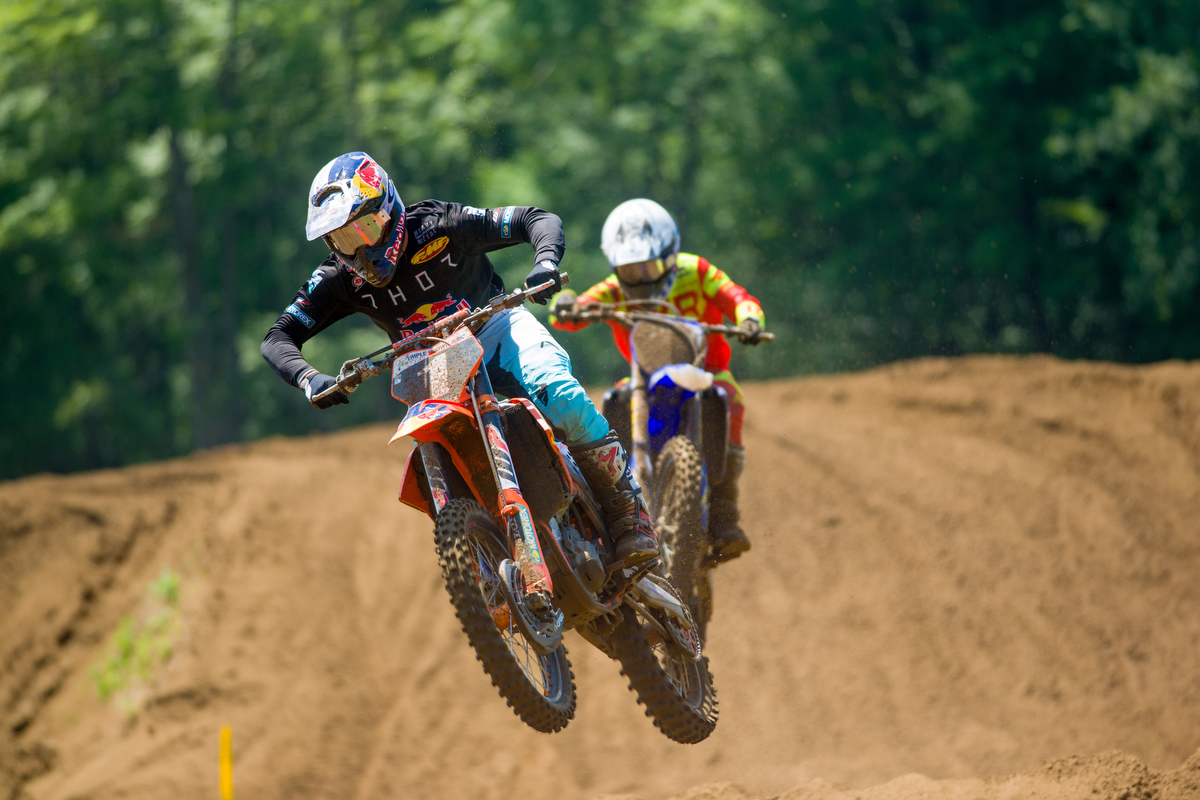 No one was probably looking forward to the three weekend's off between rounds 3 and 4 more than Jess Pettis, who came into the series injured. He went 2-3 for second overall on the day and looks to be rounding into form.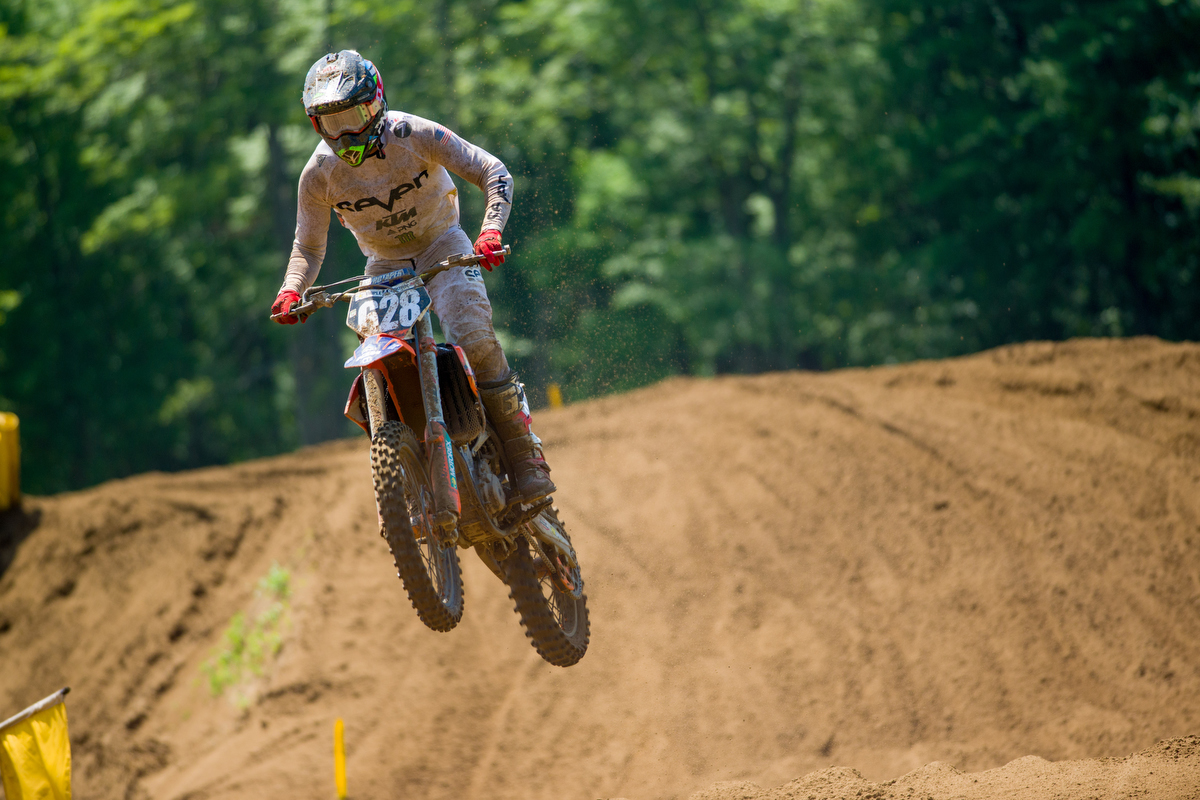 Orange Brigade rider, Parker Mashburn, was back in Canada for a second straight round and rode to 6-12 finishes for 8th overall in the 250 class.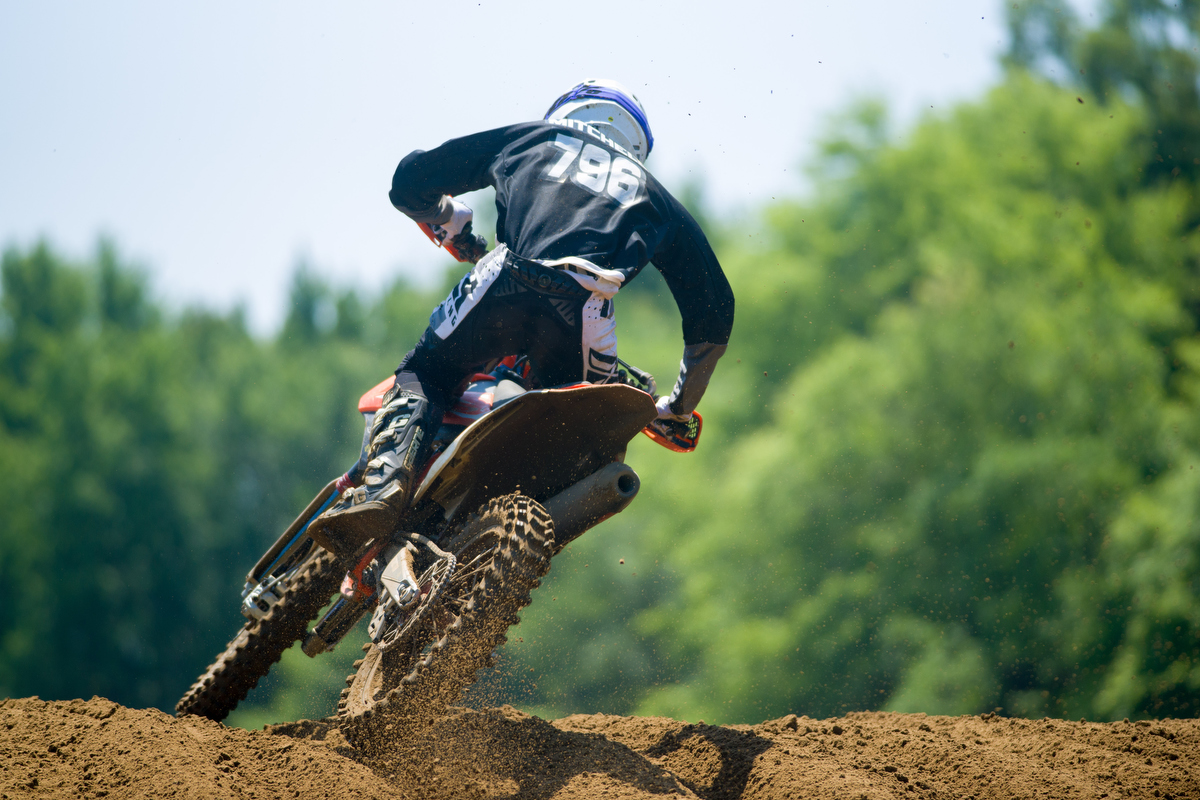 Bermuda's Jyire Mitchell finished just inside the top 10, with 9-10 finishes for 9th overall in the 250 class.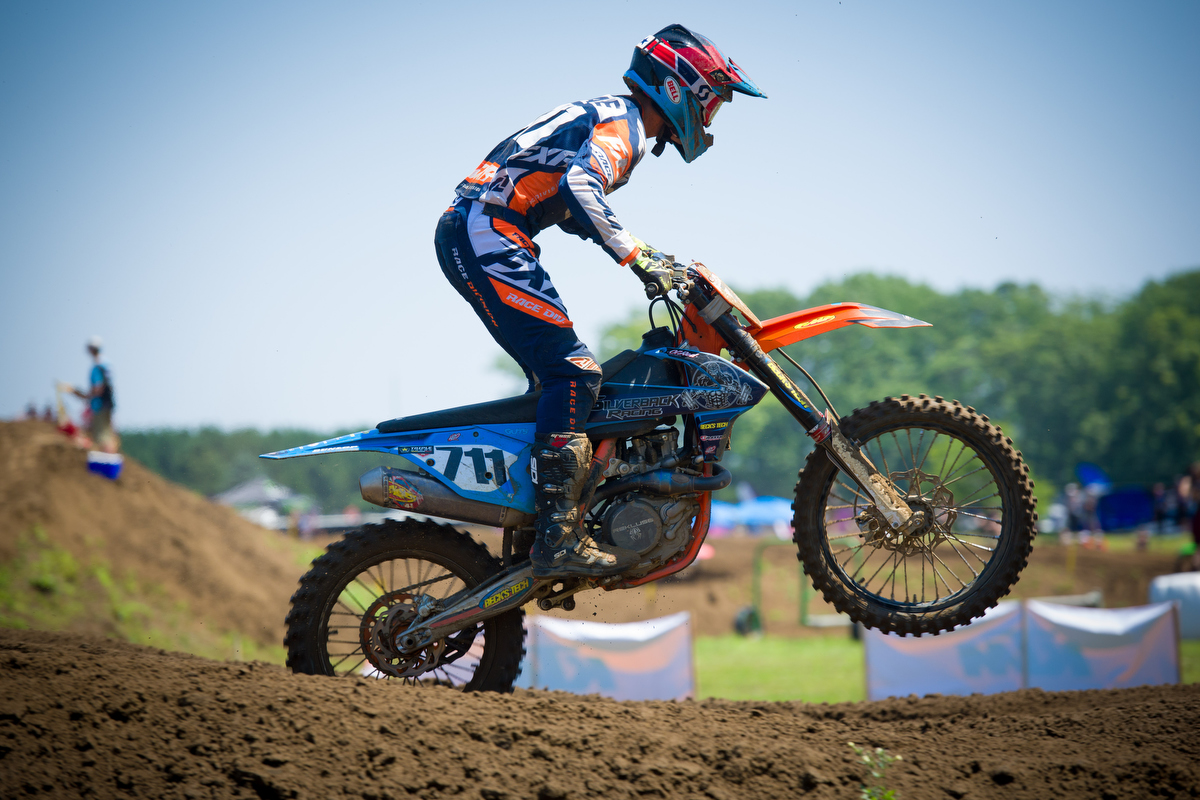 Florida's Tristan Lane came up to Canada to try his hand at the Dunes and managed to turn some heads, going 5-6 for 6th overall in the 450 class.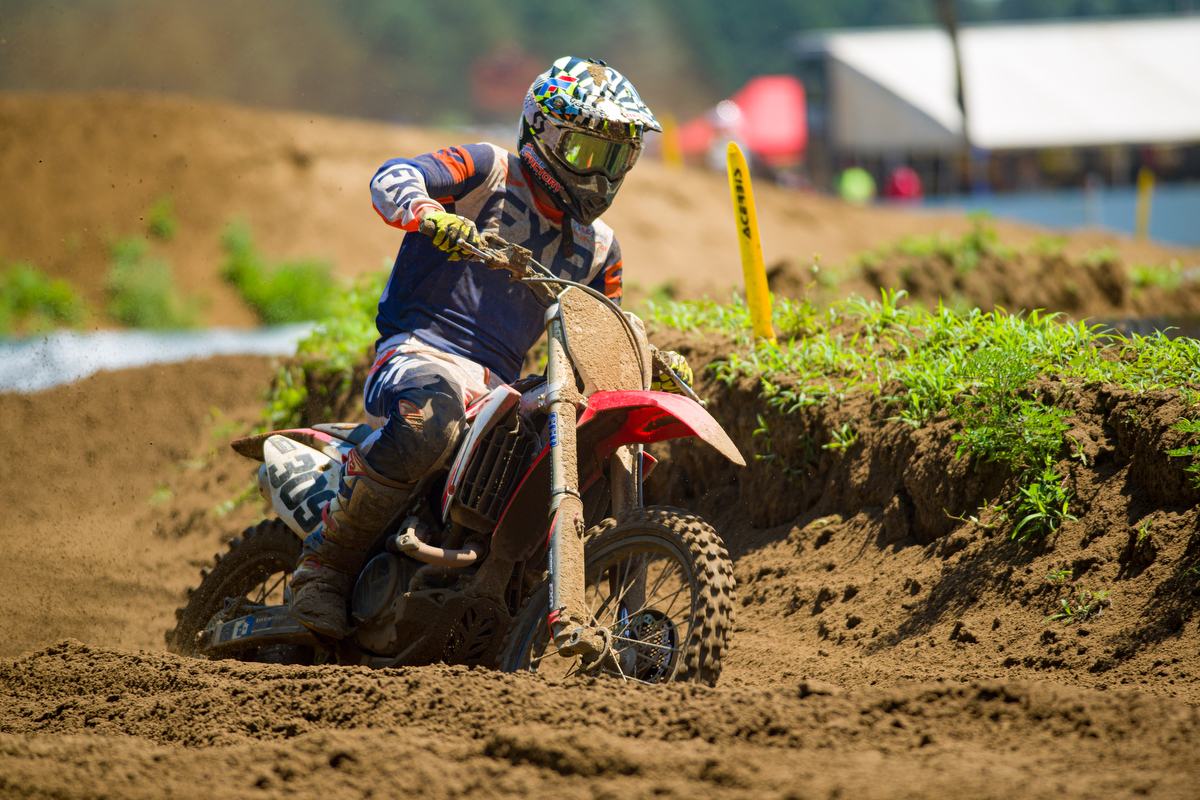 Jeremy Smith rode to 10-13 finishes for 11th overall in the 450 class.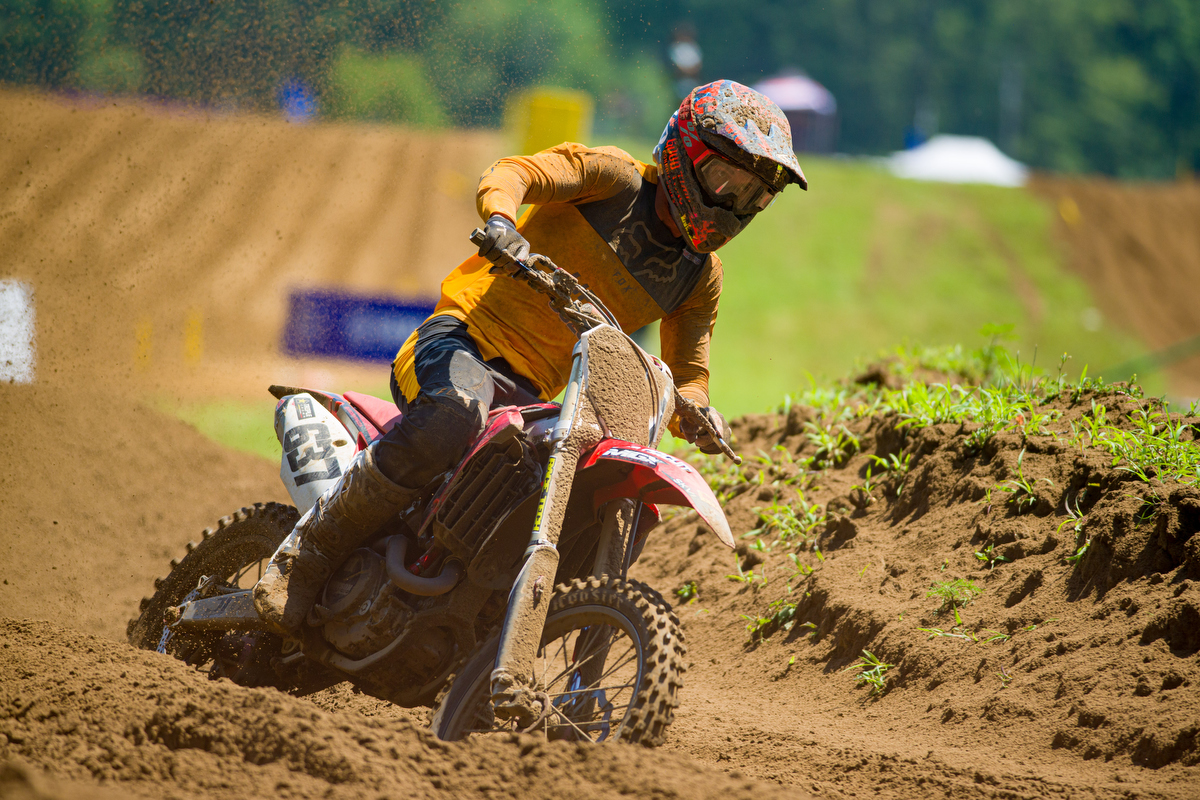 Bobby Piazza has raced Gopher a few times and had a solid result in the sand, finishing 8th overall in the 450 class.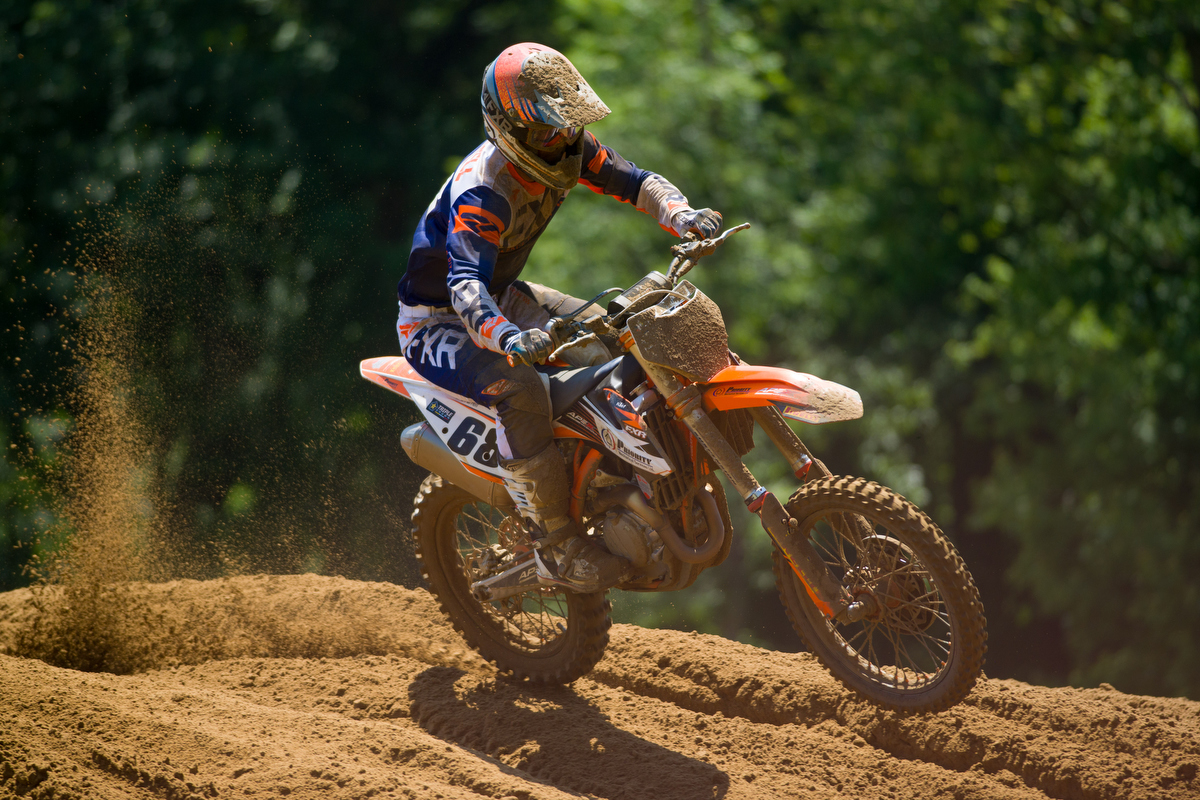 South African turned Canadian, Liam O'Farrell, made his annual trip to Gopher Dunes to show all the full time racers how to go fast in the sand as the part time rider finished 7th overall in what is probably his only race appearance this year.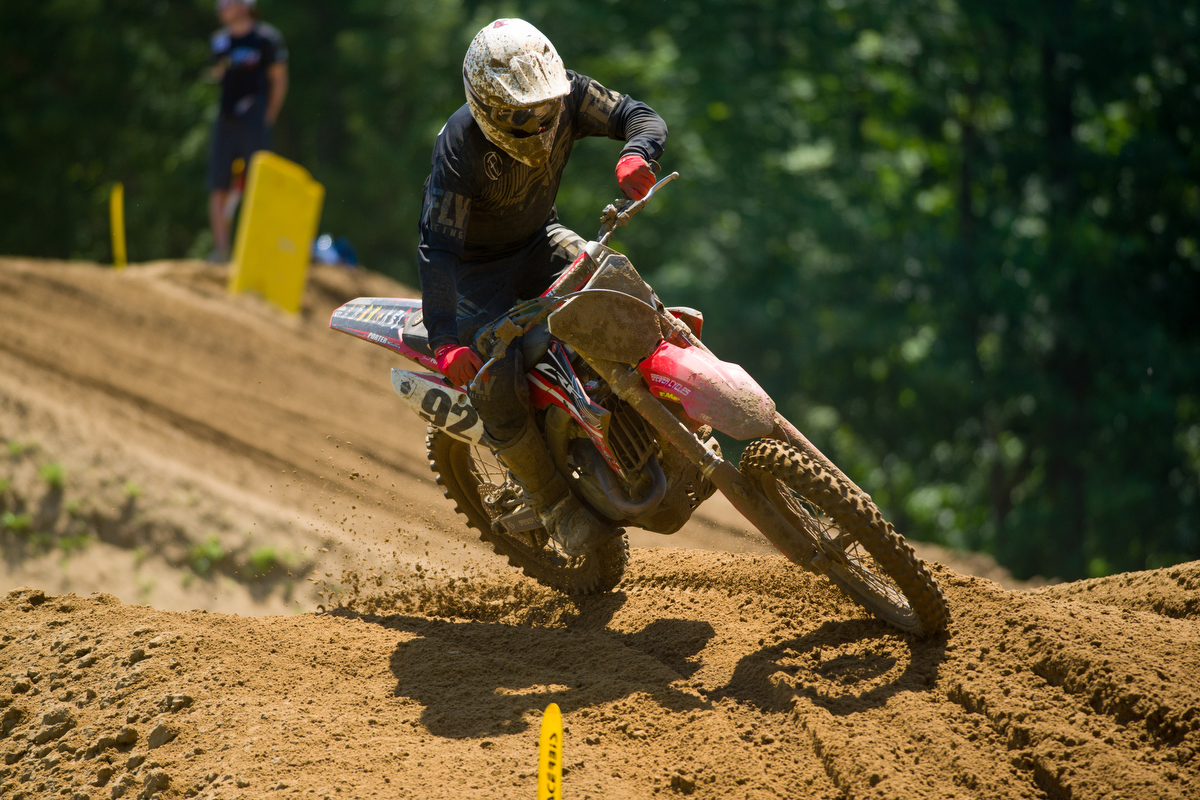 Jamal Porter grabbed 13th overall in the 450 class.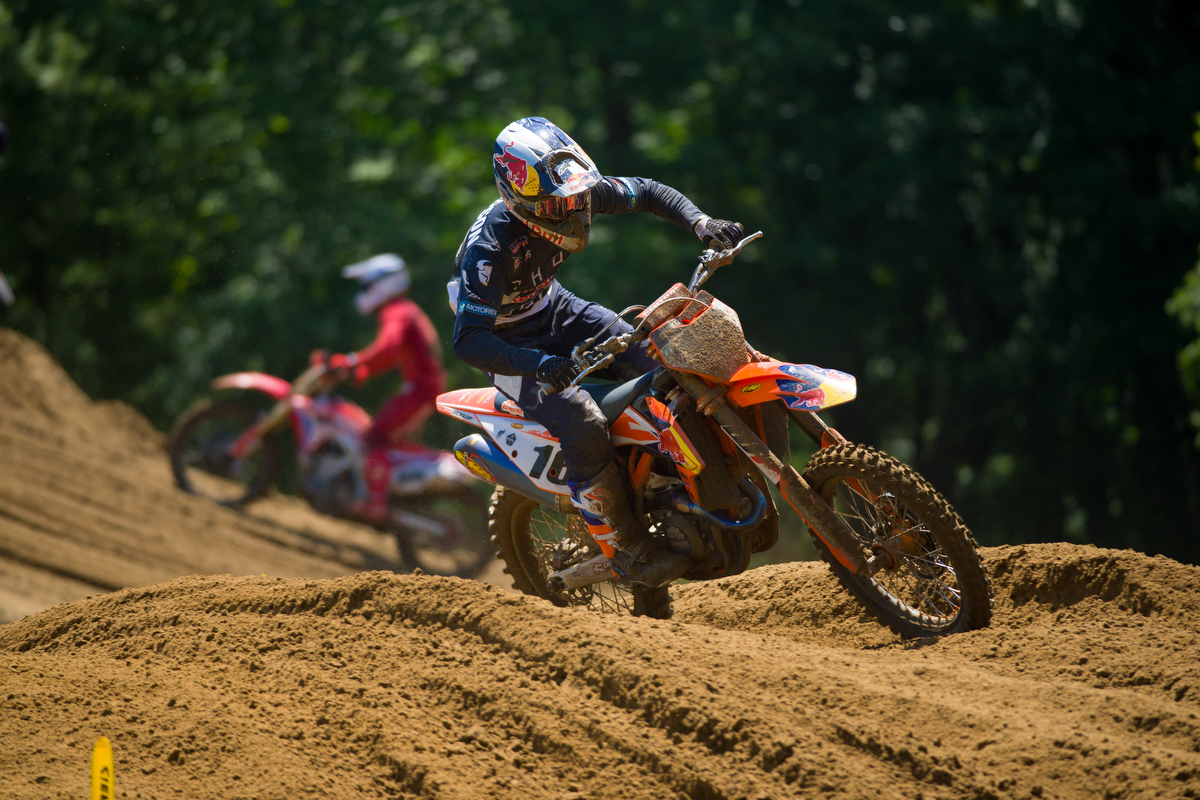 Cole Thompson ran up front but couldn't quite keep the pace of the top 2, finishing 3-3 for 3rd overall.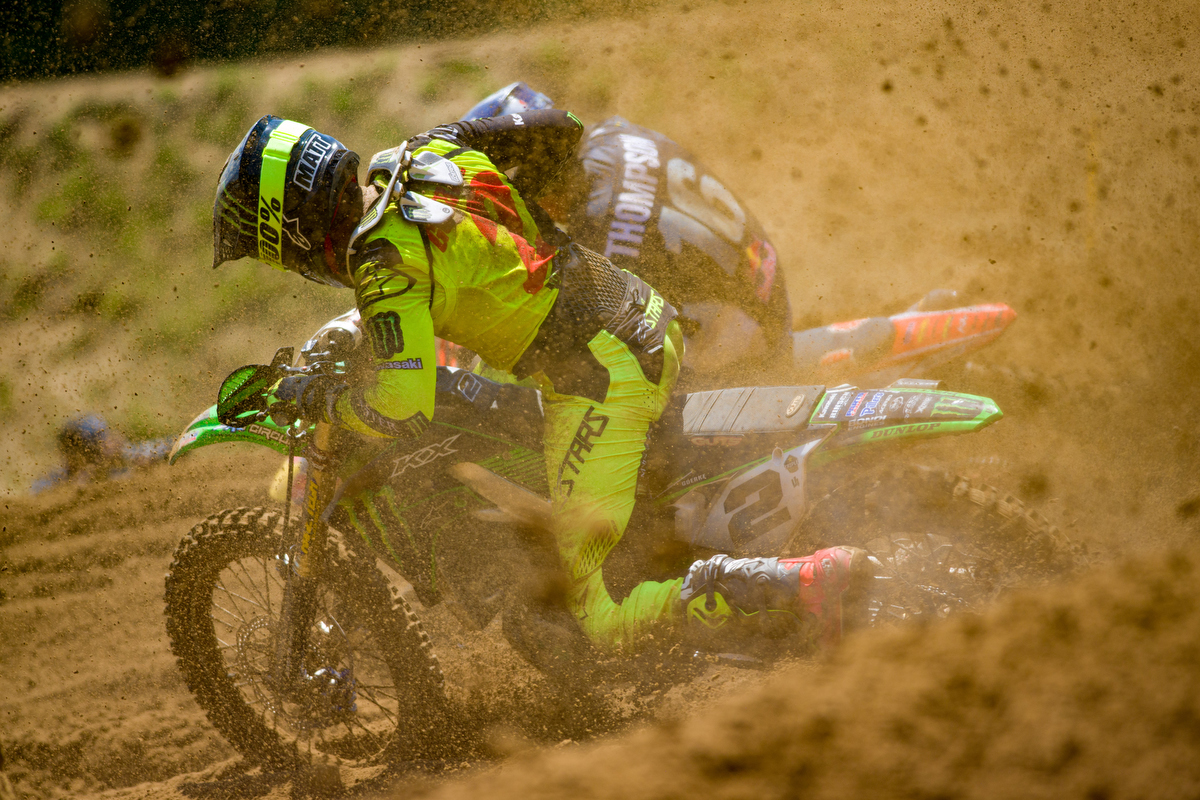 Rough day for the sand specialist, Matt Goerke, who had to have been licking his lips at the thought of racing at the track he's won at so many times in the past. Things did not go well though, as his engine let go in Moto one and in Moto two, he collided with a lapper and damaged his radiator, ending his day.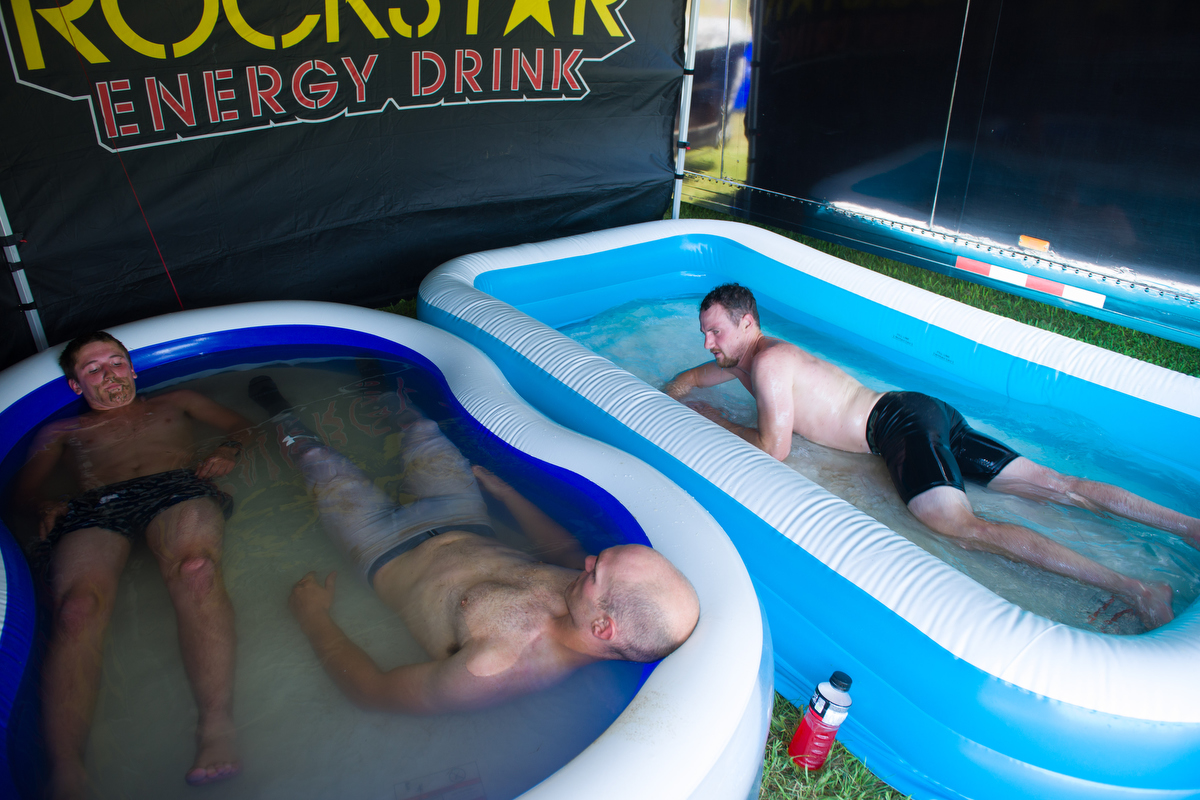 Only Phil would get the pool that has almost no water in it. #badnewsphil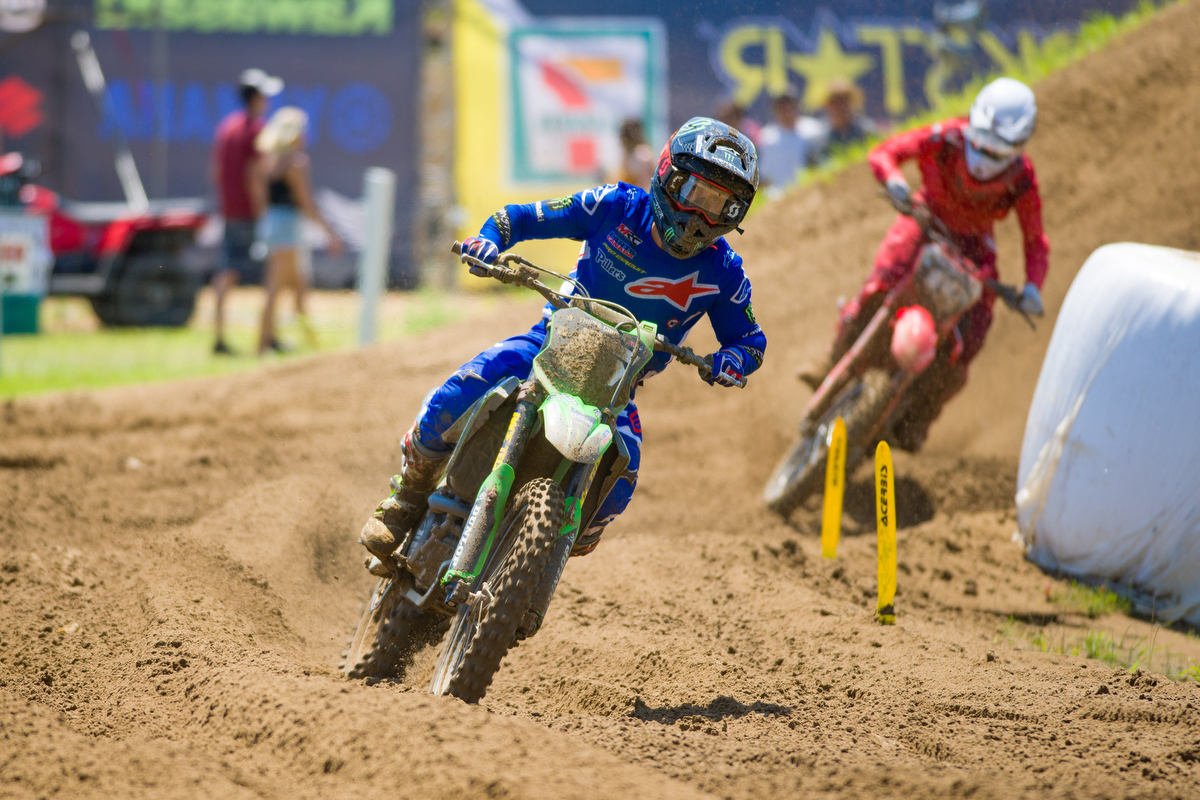 We're still waiting for a breakout performance from 2-time 250 Champ, Tyler Medaglia, who moved back down to the 250 class this year after winning this race in the 450 class last year. First Moto, he got caught up in a first turn pile up and had to come from almost last too 8th. A good start in Moto two allowed him to get his best finish of the season yet, with 2nd.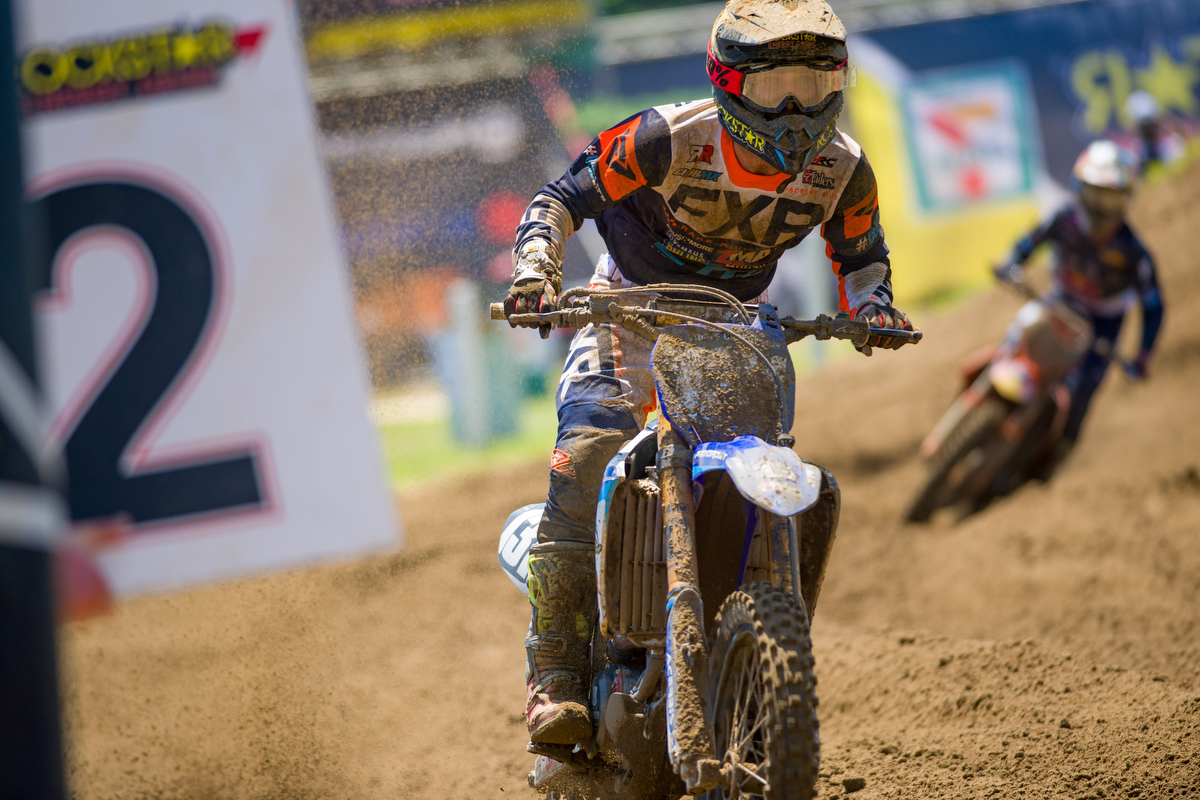 Jayce Pennington made his Canadian debut at Gopher Dunes, on the CTR Yamaha team. He was fast all day but had bike troubles, ultimately finishing 16-18 for 17th overall in the 250 class.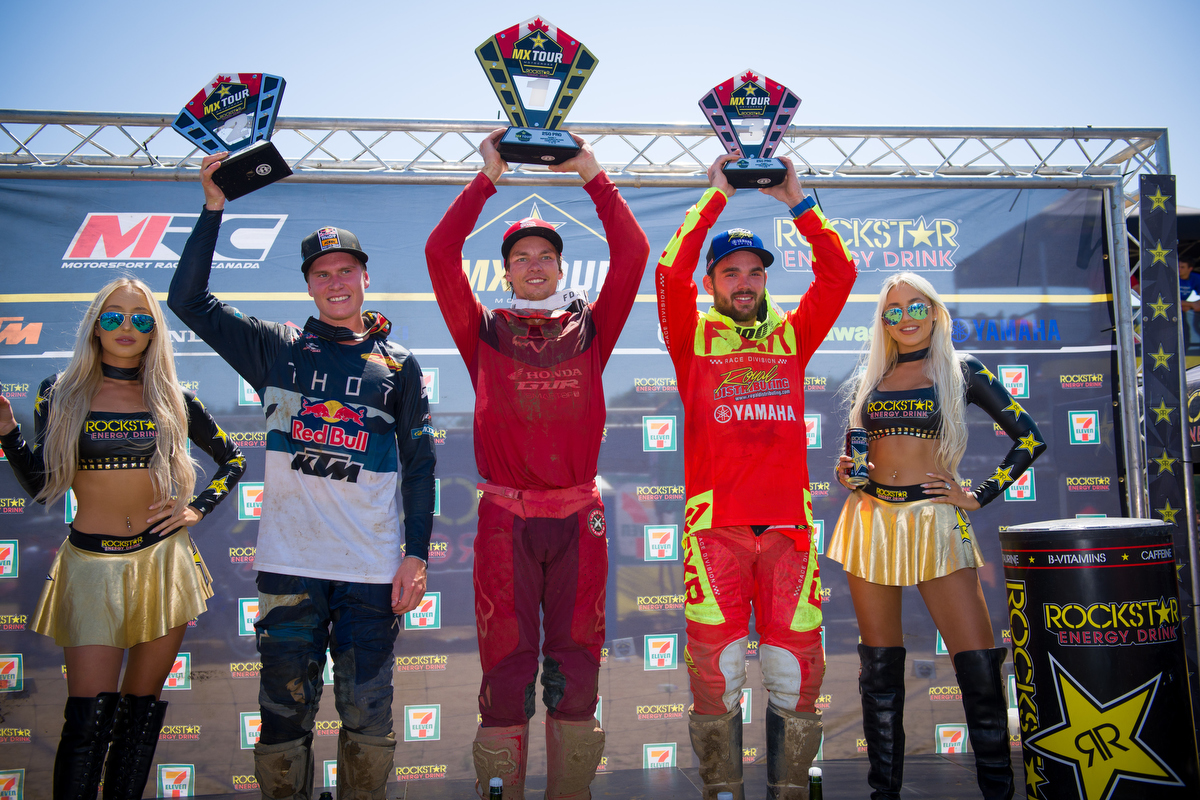 250 podium: Dylan Wright 1st, Jess Pettis 2nd, Luke Renzland 3rd.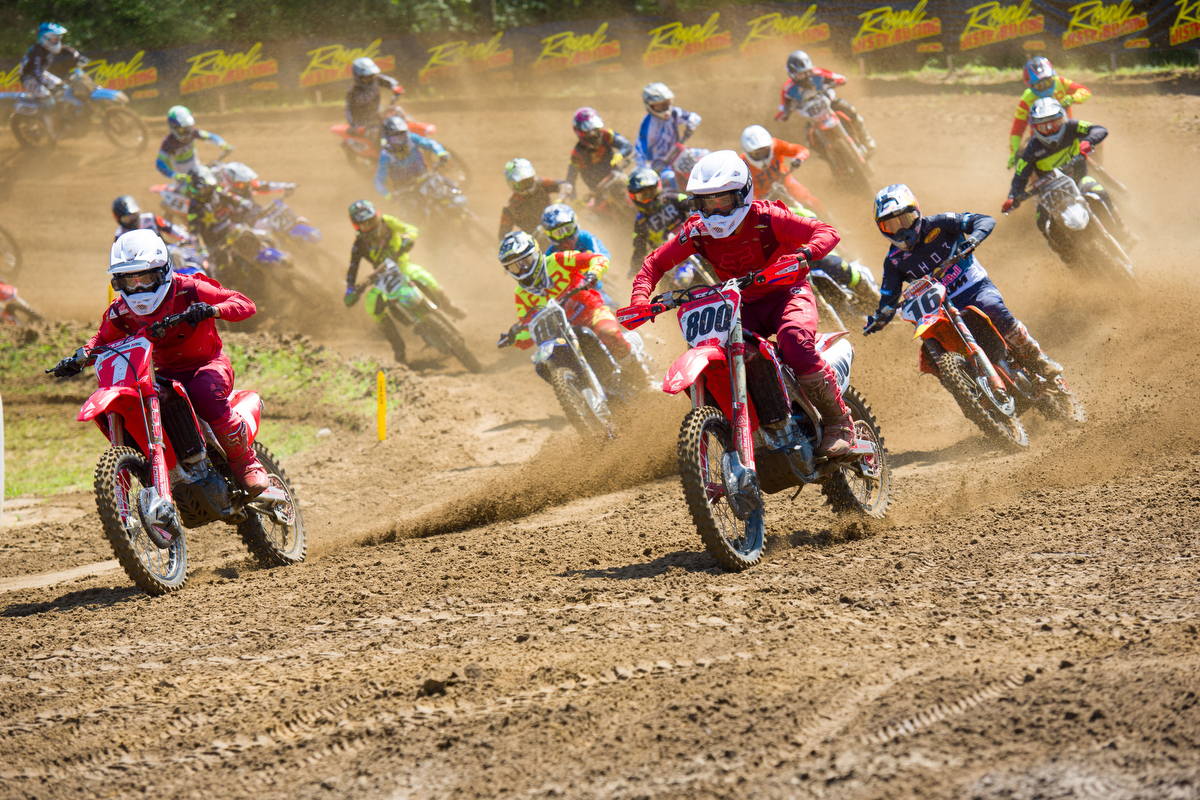 All GDR Honda up front for the start of Moto two.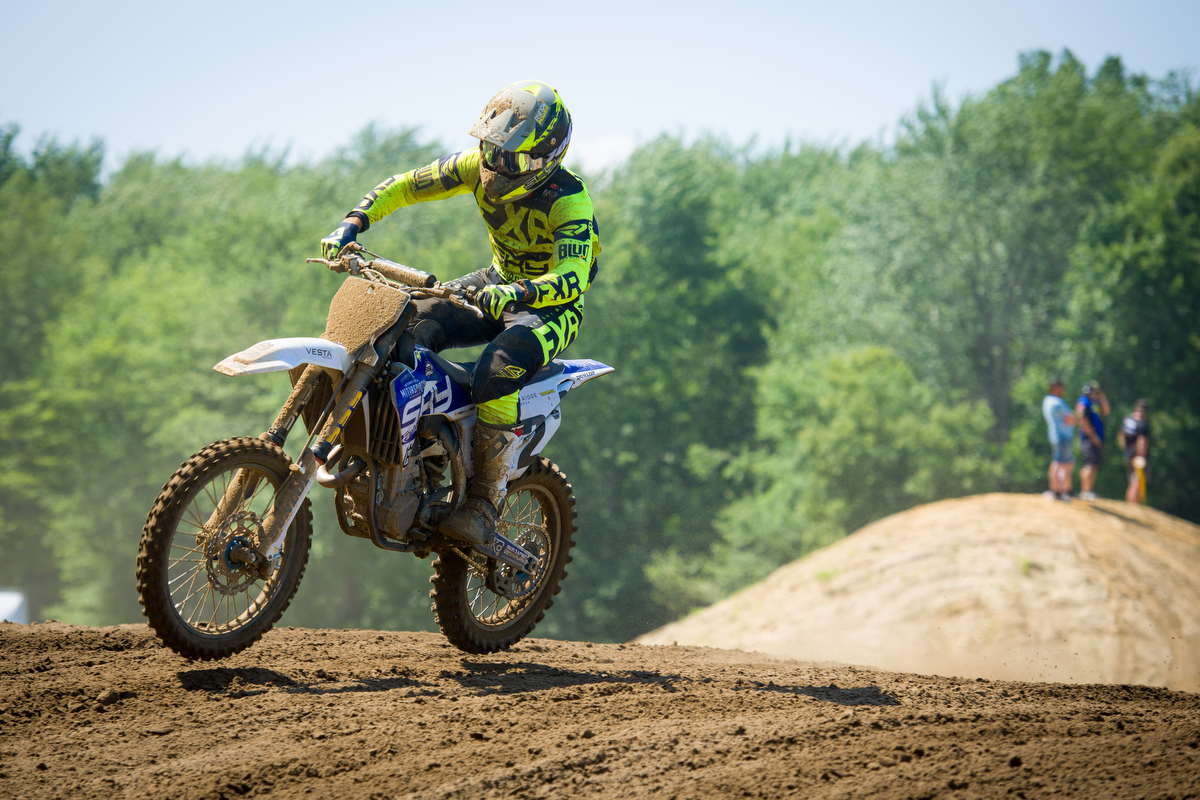 Cade Clason finished with 9-8 Moto finishes for 9th overall.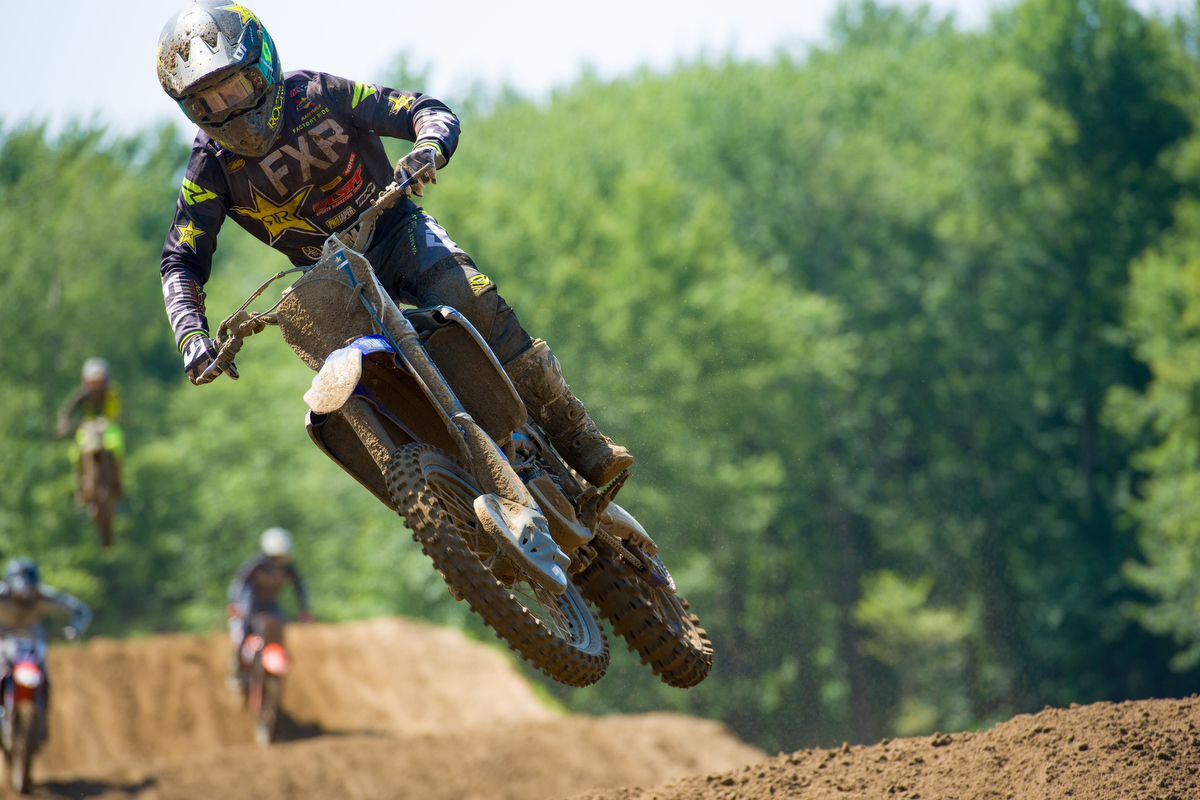 Don't look now but Filthy Phil is tied for the points lead in the 450 class after his 2-2 day.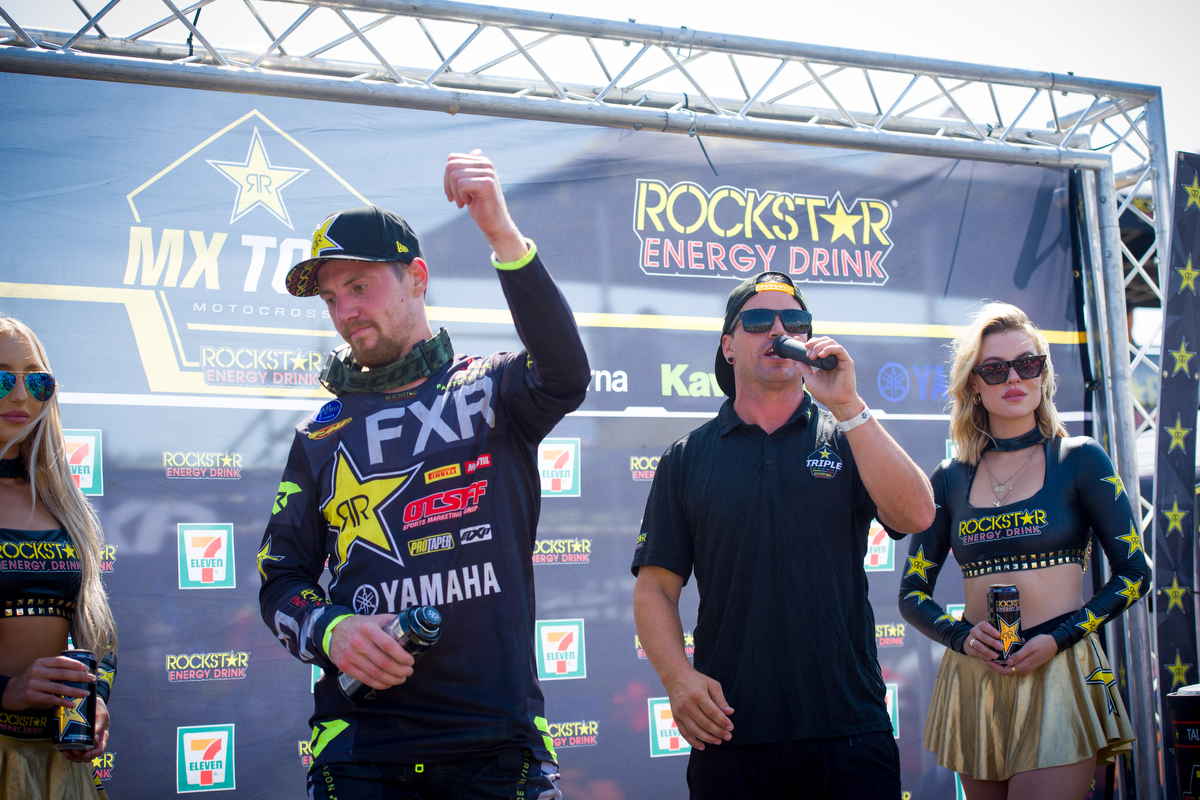 He's "super pumped" about it.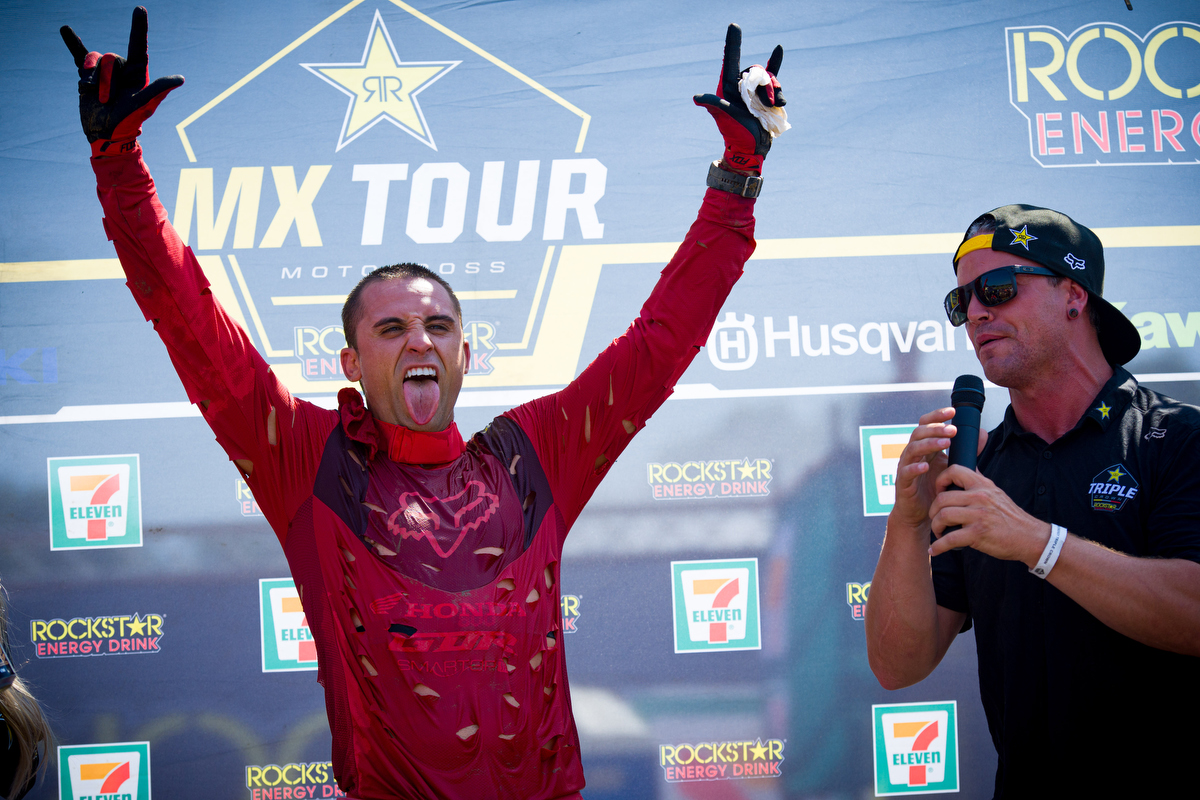 No one saw it coming( well, maybe Tony did), but Mike Alessi was dominant at Gopher Dunes. Fastest qualifier and won both motos going away. Was this a one off performance or will this be a sign of things to come for the rest of the 2019 season?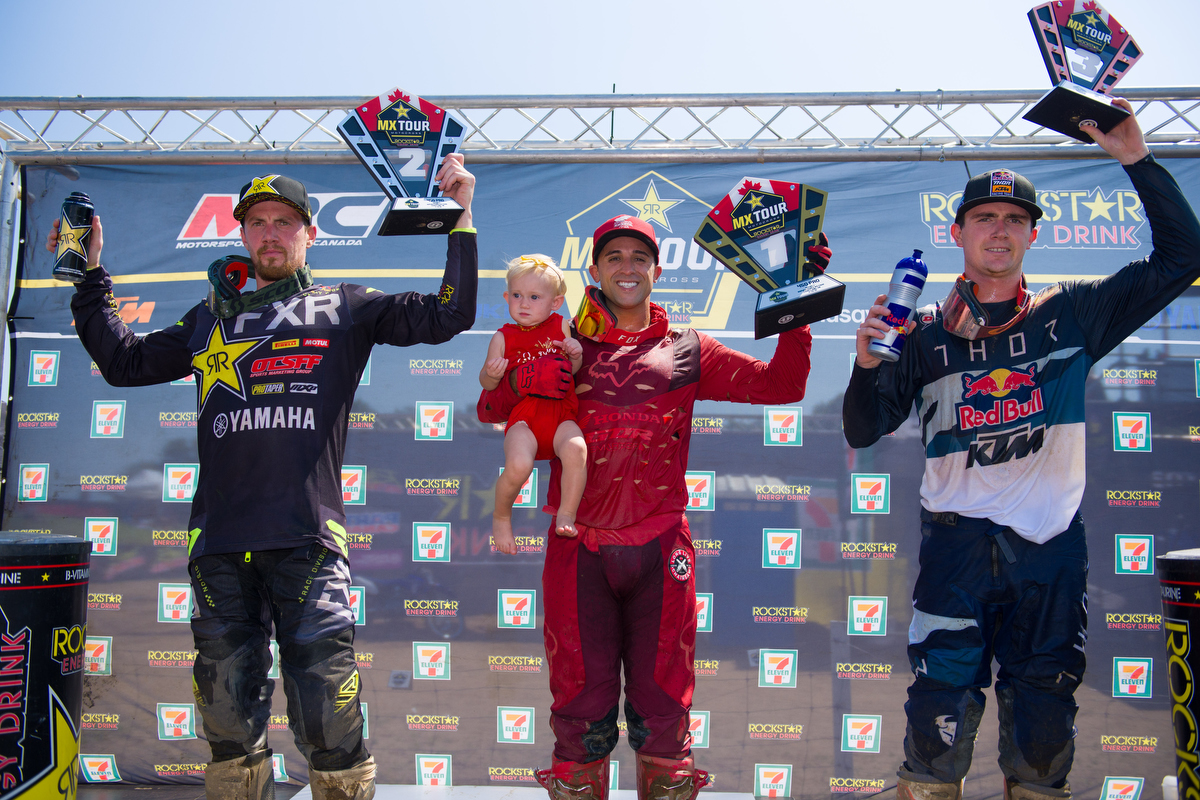 450 podium: Mike Alessi 1st, Phil Nicoletti 2nd, Cole Thompson 3rd.