Last week we began this column by discussing Monster Energy Kawasaki's Joey Savatgy and his unprecedented run of mechanical issues and bad luck over the course of this 2019 Pro Motocross season. It looks like he finally scared the PulpMX Fantasy faithful into submission as his pick trend was only 20%, incredibly low given his talent, and level of support. Sadly the fantasy gods neglected to reward the 20% who were brave enough to select him, as rotten luck continued in the second moto, where he lasted only two laps before having to call it a day.
Going into Washougal, Joey should have an even higher handicap. Don't look now but he's had decent results over the last three years at this track, including an overall win two years ago. Once again, we will have a big decision to make.
With all that said, you're not going to believe this. Our overall winner this week put up 547 points and had Joey on their team! 
Congratulations to DrivenMXRacing on the overall win! Alex Martin was the high point scorer on his 250 squad. To me, he was also the all time lock pick of the season, putting up 84 points at 70%. Shane McElrath followed with 76 points at only 7%. Finally he had a daring pick in Derek Drake, who rewarded him with 68 points at 9%. His all star was Chase Sexton who put up 26 points at 37%.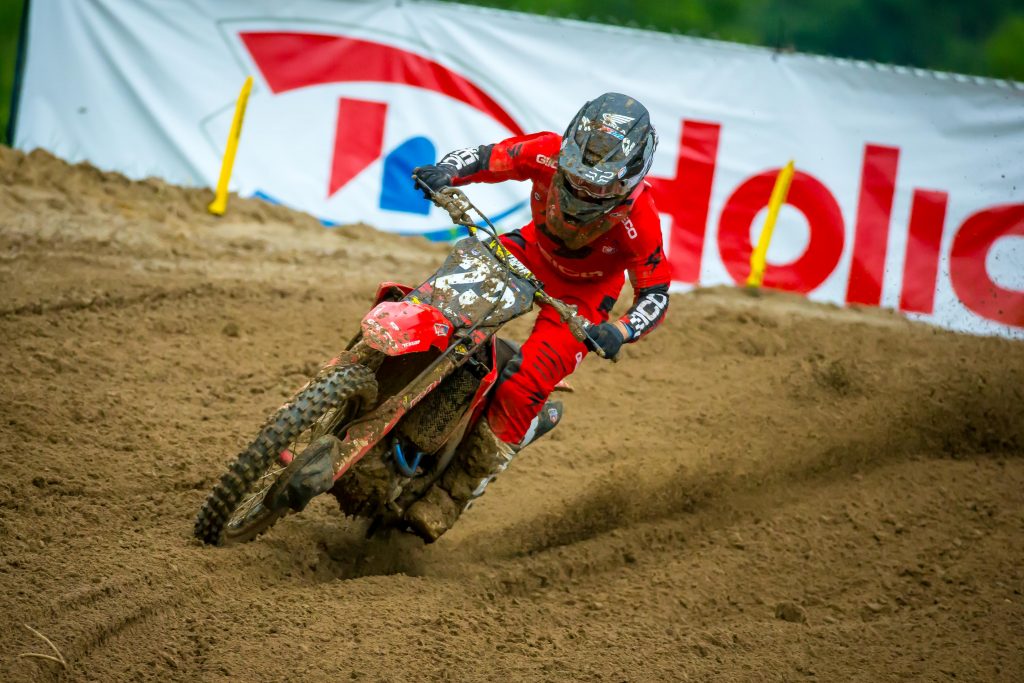 Driven's 450 squad was equally interesting. The team was lead by John Short's perfect 100 point score at 29% and Isaac Teasdale with 82 points at 31%. After them, we have to drop all the way down to Joey with 40 points at 20%, and finally Marvin Musquin in the all-star slot with 41 points at 21%. 
This was a really interesting overall winning team in that he survived getting only 67 combined points from his all stars and the 40 points score from Joey. He successfully avoided Jerry Robin, Dean Wilson and Aaron Plessinger who all had more than 30% pick trends and flopped. He also correctly guessed first lap leaders, A.C. and Cooper Webb, giving him an extra and critical 30 points. (more on this below). His low pick trend – high scores from Sugar Shane and Derek Drake really helped put Driven over the top, congratulations again on taking down the overall!
Now, let's take a look at the rest of the scores.
Most picked riders AKA "the chalk"
JGR/Suzuki's Alex Martin was by far the highest pick trend this week at 70% and it wasn't even close. Following him were Jerry Robin (15) at 39% and Chase Sexton (7AS) at 37%.  
The 450 class was topped by Factory Yamaha's Aaron Plessinger (2) at 39%. Keep an eye on him at Washougal he might make a strong positive regression pick with lots of recency bias! Rounding out the top three were Dean Wilson (0) at 33%, and Isaac Teasdale (16) at 31%.
Low owned players who delivered – AKA great contrarian plays
In the 250 class, TLD KTM's Shane McElrath was a real difference maker. He has been underperforming in both real and fantasy moto all season, so he was well past due for a good effort. Shane entered Millville as a 2x point eligible one handicap and delivered 76 points for only 7% of team owners. We also saw nice, low-owned performances from Kevin Moranz (11) – 72 points at 2%, and Derek Drake (13) – 68 points at 9%.
450's: Henry Miller (5) had the day of his life in real moto, and it paid handsomely for the team owners who selected him. His 5-14 moto scores were good for 9th OA – 74 fantasy points at only 13%. Henry is from nearby Rochester MN and made a solid fantasy pick, I'm surprised his ownership was so low. Finally, we had a couple of 18 handicaps rounding out the low owned high point scorers. Bryson Gardner had moto scores of 27-21, good for 60 points at 0% selection, and Jacob Runkles scored 58 points for 1%. 
Fantasy Duds
Aaron Plessinger wins the smashed remote trophy this week. He entered Millville as a 2x point eligible 2 handicap and had a miserable day, accounting for only 28 points at 39% pick trend. Speaking of miserable days, Dean Wilson, was even worse than Plessinger. Dean scored only 15 points at a zero handicap for 33% of team owners.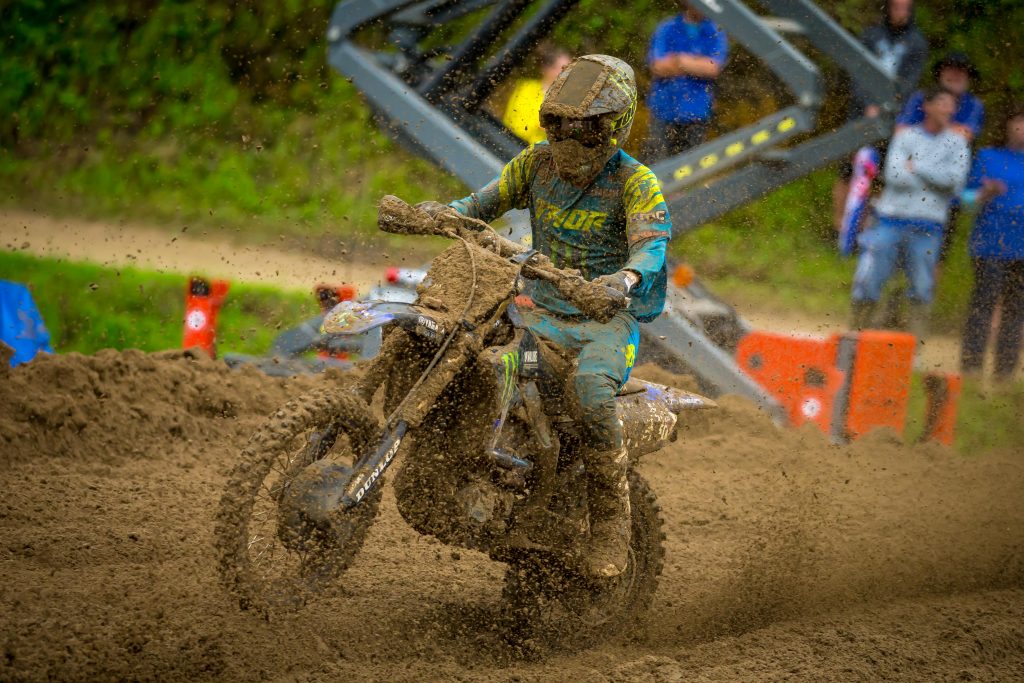 Jerry Robin returned to dudville at Millville. This week he was only able to account for 28 points. He had a 15 handicap, at his home track and had a 39% pick trend. Lots of teams, including mine were sunk by this performance. We also saw Chase Sexton have a less than stellar return to action at Millville. He was only able to account for 26 fantasy points as a 7 handicap all star, he had a 37% pick trend.
Fantasy Studs
In my opinion, Mitchell Falk's 16 handicap was a tad high. This made him a lock it in and break it off pick. His 8-19 moto scores accounted for 90 points making the 17% of team owners who noticed the value, very happy. Also, the Troll Train was rolling; he pulled 70% of PulpMX Fantasy teams to the promised land with an 84 point score at a zero handicap. 
TPJ/Fly Racing's John Short (8) had his best day as a professional at Millville with a 7th place overall via 6-8 moto scores. This put him at the top of the point scoring board in the 450 class with a perfect 100 for 29% of team owners. We also saw JGR Suzuki's Isaac Teasdale (16) continue his nice run of fantasy scoring with 82 points at 31%
The 100% "Lead Pipe Locks"
This week we had JT, Dan, Paul, and Steve make 100% Lead Pipe Lock picks on the podcast. 
JT: Jerry Robin and Taiki Koga – 65 points
Dan: Jordan Bailey and Joey Savatgy – 76 points
Paul: Mitchell Falk and Joey Savatgy – 130 points
Steve: AMart and Joey Savatgy – 124 points
Congratulations to Paul for taking down this week's 100% Lead Pipe Lock expert pick with a solid 130 point score!
First Lap Leaders
It looks like last week's turbulence scared some owners away from making first lap leader picks. As it turns out, the 30 points provided by picking correctly made all the difference in the overall scoring this week. We saw approximately 10% fewer owners choose in 250's and 13% fewer owners choose a 450 class rider.
The 250 class saw 41% of team owners choose, with 26% correctly guessing AC or Hunter Lawrence, (guessing all 26% of them chose AC). The 450 class was lower as usual at 37.4% choosing, with a higher percentage correctly guessing Cooper Webb, who led both motos. This gave 41% of the owners who did choose, 15 valuable points.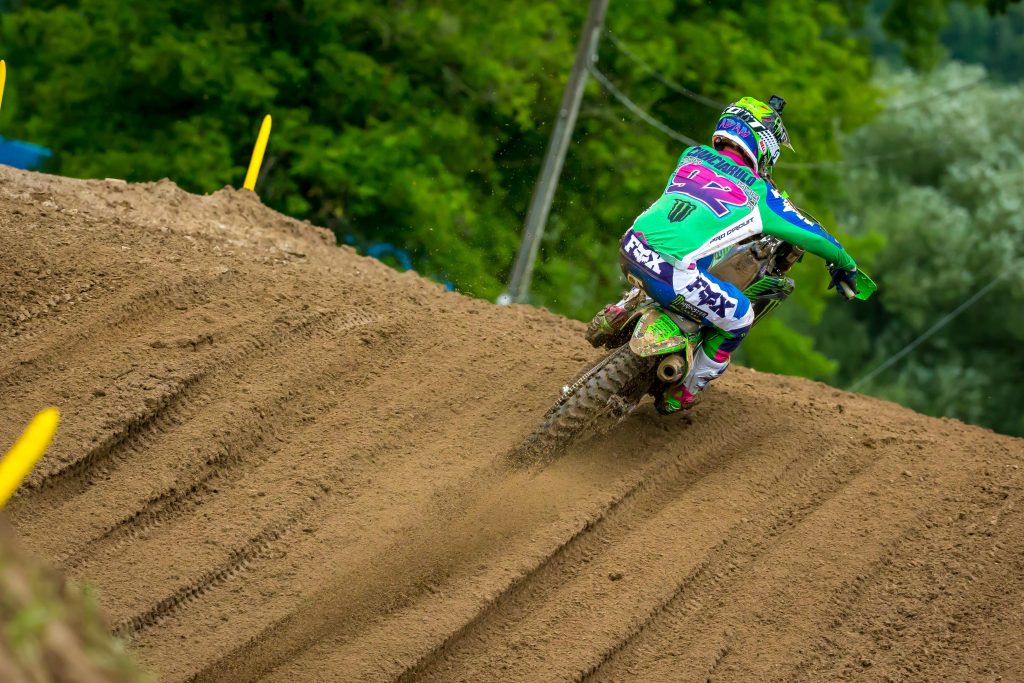 All Stars
Another below average week for the all stars! This week the 250 class was dismal; Hunter Lawrence was the only all-star with a perfect score. Low score was Chase Sexton with 26 points. 
The 450 class was just a touch better. Cooper Webb and Zacho were the only perfect 50's. Jason Anderson was low point scorer; he had a miserable weekend all around, only accounting for 26 fantasy points.  
Final Thoughts – Washougal!
It's off to the Pacific Northwest for round 9 at Washougal! 
The great think about weekly fantasy, the slate is wiped clean from last week and we all have another shot at fantasy glory, let's get after it!
This week we have some very notable positive regression candidates to talk about. Dean Wilson, Aaron Plessinger, Blake Baggett, and Joey Savatgy all had a bad day at Millville and will be looking to bounce back. Also, keep an eye on the bear, Tyler Bowers. His last three overall finishes at Washougal have gone 11-18-11. His handicap at Millville was 8 and he did not have a great day, so I would expect this week's handicap to be around 10, making him a sold pick. If his handicap is higher than 10, I might lock him in and break it off.
In the 250 class Mitchell Oldenburg, Christian Craig, Jerry Robin, and Brandon Hartranft are also positive regression candidates who could be game changers this weekend. I expect their value to increase, so keep an eye on their handicaps and times and good luck!
Well that's it for this week, please remember to support the PulpMX Fantasy sponsors when you shop for all of your off road, motorcycle and MTB needs.
Hope I see you on the leaderboard!