Daytime Program
Budds Creek
Budds Creek is always a demanding track. Every time I have ridden there I thought to myself this track is nothing like the way it looks on TV. For those of you that haven't been there, the downhills and off-cambers are way steeper then they seem from our couches. It's more technical and slower than in years past and it takes more technique to ride on the edges of your tires. Budds makes you think! The last time I went to Budds Creek was for a Husqvarna World Launch and it was so hot and humid that I literally was pouring sweat before I even got on the first bike. Even thought the track was a lot of fun, it wasn't a pleasant experience because of the conditions. This year's race kinda looked like that to me. I thought I would bring back some Daytime Program in your lives this week as I unexpectedly received more than a few emails asking where the hell it has been! Wow! Shocking! Here are some nuggets from Budds that you can ponder.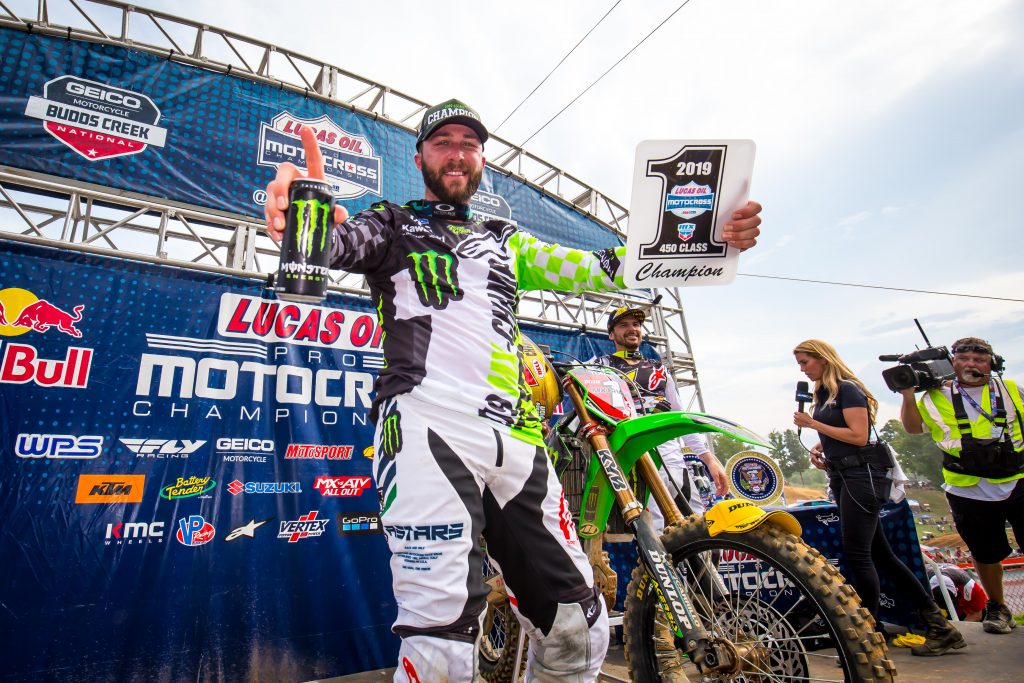 Eli Tomac: Another 1-1 and another dominating day for the Colorado native. I really don't buy the whole Eli was tired in Unadilla from working on the farm all week theory, but ok if that is what you are going with then I guess we will too. Eli is the fastest guy on a dirt bike and his third straight outdoor title proves that once again. We can sit here and hammer on him when he gets a seventh place, but to me I think we are just dealing with an older Eli. He can manage a series better these days without throwing it all away in one moto for zero points. He took a seventh when he wasn't "feeling" it and collected those points, but he also assumed his competition would have those days as well. They did! Gone are the unbeaten, dominating days of Ricky Carmichael and James Stewart, so just relax because we live in a different time now. Eli is as dominant as we get in this day and age. Eli will dominate a few weeks and then he will get beat, it's the way of the world now people, so back off on him a little when he doesn't win by 20 seconds. Eli has that perfect blend of bulldog as well as finesse riding that we have ever seen. It's fun to witness.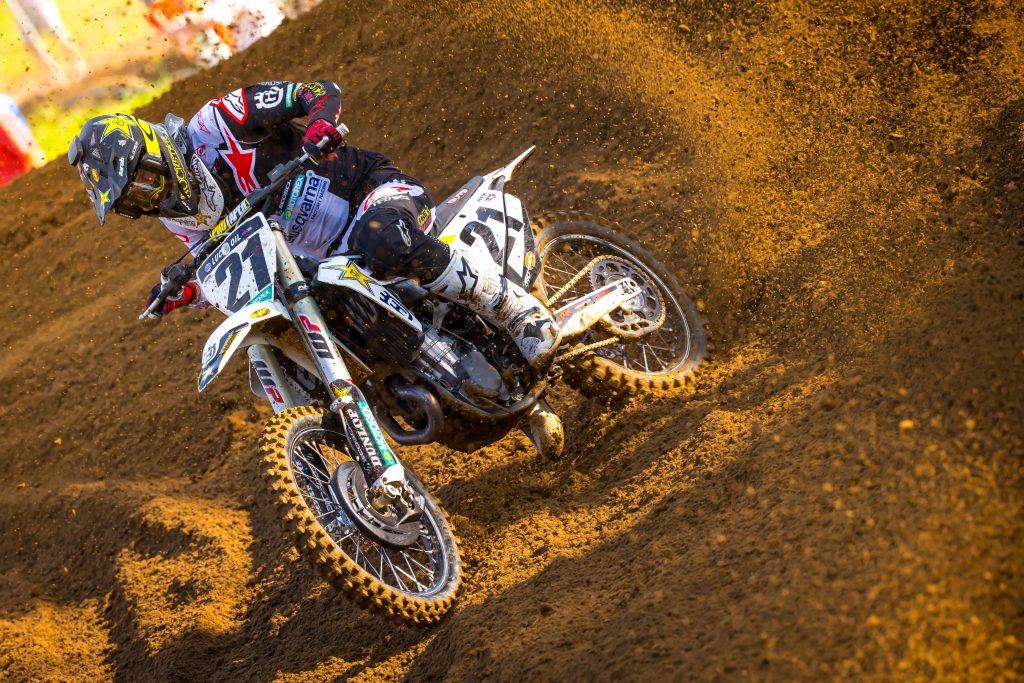 Jason Anderson: Jason missed a lot of time during supercross, but has come back pretty damn strong for these outdoor rounds. I love that he was fist pumping in the air as he passed Zach-O because he knew that Zach hated to get beat by him. Those two have fun together and it's cool to see a professional racer have fun while he is doing his job. I like that Jason isn't too serious and can do some fun shit to keep it light. I don't know much about his off track etiquette, but I respect that fact that he's having a good time at the races and still puts in very solid performances.
Marvin Musquin: Marvin wasn't riding like Marvin at Budds. He was swapping, deflecting, and bouncing his way off the track in both motos. You can see when Marv isn't comfortable because he will be revving his bike and making mistakes. He admittedly said that he is at his best when he can ride smooth and hop around a track instead of hammering it. Even though a third doesn't really show a "bad day", to me Marv just wasn't in his French groove that he normally is.
Ken Roczen: Fastest qualifier to getting pulled by Tomac and dropping the anchor. The heat hasn't been Roczen's friend this outdoor series, but I am sure he will get it rectified and be on it next year. Kenny is the only other guy who can beat Tomac with raw speed outdoors. Honda has done a great job on getting Kenny comfortable and thank to Trey Canard they have found some better settings for Roczen to race with.
Justin Barcia: Barcia's resurgence somewhat is directly due to Travis Preston, but I am not going to tell him that because he will just want to rub it in my face. Barcia's Yamaha YZ450F is more compliant and not as unbalanced as it once was a few rounds ago. Go back and look at Barcia's bike at Red Bud and then watch it at Budds. Decent job by TP. Not great, but pretty good. That is all…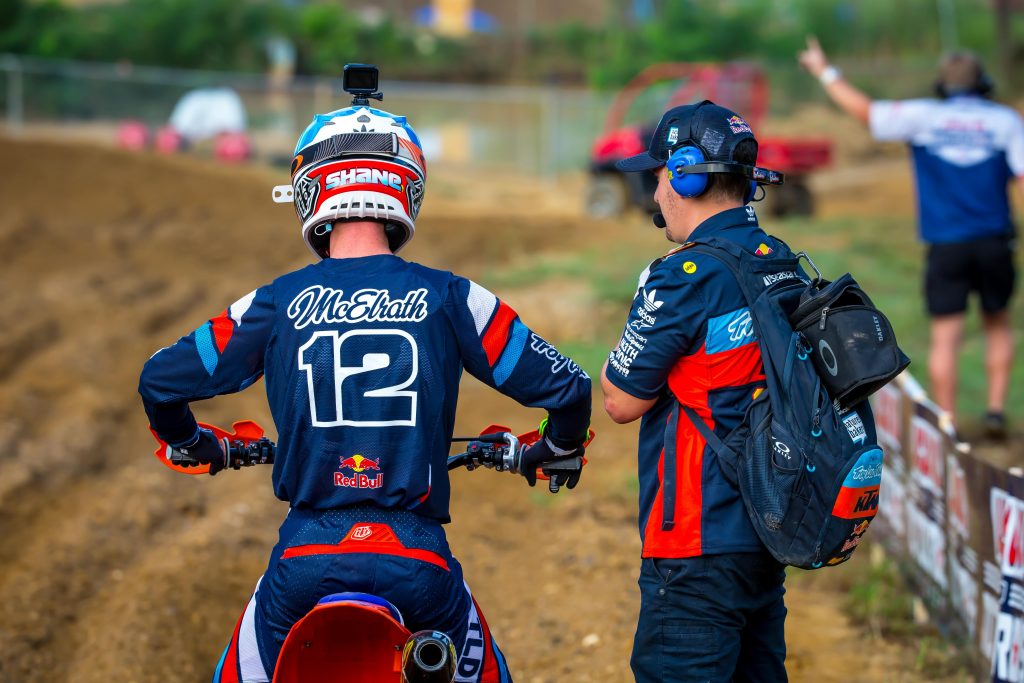 Shane Mcelrath: For a bike that was supposed to be a problem it sure did look good on Saturday. Some of the team riders were complaining about the bike's chassis earlier in the year and supposedly couldn't get it comfortable, but when McAdoo hopped on the thing, he said it was an awesome machine. Shane hasn't had the year he wanted, but Saturday might have eased his pain a little as well as gave the Star Yamaha team and the TLD KTM team something to smile about. Yes, that's right, you can guarantee both sides were happy that Shane had a dominating day. Shane is built like a shit brick house and has that Tomac-ish style about him at times. Budds was a demanding track and Shane used his physical strength to ride better than his competition. He was even quoted saying that he thought he wasn't going that fast, but he was pulling the guys behind him. To me that says you simply are physically stronger and can attack the track more aggressively than your competition.
Adam Cianciarulo: AC gained two more points on Ferrandis and basically needs to just chill down at Ironman. He can just get a decent start and ride his own race to collect his first outdoor title. Some bad luck with the top of a berm slowed him down in Moto one, which he probably would have won in my opinion, but he didn't panic and came back to second. It's a different AC this year and to me some of that "calm" that we see this year has directly came from Nick Wey. Some of the conversations I have had with Nick leads me to believe that a lot of what he and Adam talk about is mental strategy. In this sport, mental attitude is huge and if you freak out, chances are you will NOT win a title. AC will win his first next week!
Justin Cooper: Only in the 250 class can you go 6-2 and get a third. Justin rode much better in the second Moto, but had nothing for Mcelrath. Cooper is representing team USA at the MXON, but he better get some rest in because it looks like the long season is taking a toll on him these past couple rounds. We don't see that raw, quick burst of speed that we once did earlier in the year, so hopefully he gets a little time to recharge his batteries.
Ty Masterpool: Ty weighs in at about 95 pounds (AKA D&R) and with that Star Racing Yamaha under him it's like riding on missile on its way to the moon. I am surprised the kid hasn't got every holeshot there is this season. Supercross next year might be a struggle for him, but getting some experience outdoors this year should help his nerves a lot going into the stadiums next year!
Martin Davalos: What could have been for Marty! Davalos rode great in the first Moto, but that second Moto first turn crash really put a damper on the day. The surgery he had on his arms really has been better for his riding and we are starting to see more Marty up near the front of the pack. Let's hope he's good to go for Ironman.
Jo Shimoda: Want to know who the smoothest guy in the 250 class is besides Mosiman? This kid, Shimoda. Rides a gear high, he doesn't scrub the shit out of everything, and he is always very neutral on the bike. I have watched this kid at the local tracks for a couple years and have always been impressed with his style on the bike and the way he attacks a track without looking like he's a teenager. A 13-12 in Budds is just the beginning for this kid. GEICO has got A LOT of fast young talent coming up.