As long as I can remember, shootouts have been a staple in our industry. I remember being an 11 year old kid reading about the 1987 80cc Shootout in Dirt Rider Magazine and then proceeding to ask my dad for a Honda CR80 because it was the winner. Little did I know that just because a machine wins a shootout doesn't necessarily mean it's the best bike for you. There is a lot to consider when purchasing a bike, but it's fun to see which bikes have certain standouts or feels best when riding them all back to back. Fast forward to 2020 and the format to these shootouts haven't changed much, so I thought it would be time to try something different. I decided to do a bracket style shootout (similar to a college basketball format), with two bikes/three riders per bracket, with the winner moving on and the loser going home. This style of shootout removes a lot of biases as well as gives test riders more time to dissect each bike with only two bikes for each test. Let's face it, not every guy in this shootout is fit, so having less bikes to test at one time is probably best. I personally ranked each bike on how I felt each machine performed (my opinion, not fact) out on the track and used that ranking to create the bracket for the other testers in this shootout. The bracket battles went as such:
Yamaha Vs. Suzuki = Yamaha Wins
Kawasaki Vs. Honda = Kawasaki Wins
Husqvarna Vs. KTM = KTM Wins
Final Bracket:
KTM Vs. Kawasaki Vs. Yamaha 
The 450 MX Bracket Shootout is done and dusted and we now have our podium for 2020. Below are the top three bikes from the shootout as well as some brief highlights, opinions, quotes, and why the other two machines didn't win. If you would like to dive more into the opinions of the riders as well as get more insight on each bike, head over to the "Podcast" section on keeferinctesting.com and simply click on "Keefer Tested" to listen to each bracket breakdown. They are not only informative, but a fun listen. Stay tuned for the 4th, 5th, 6th place rankings coming next week! As always we are here for you if you need us by emailing your questions to kris@keeferinctesting.com.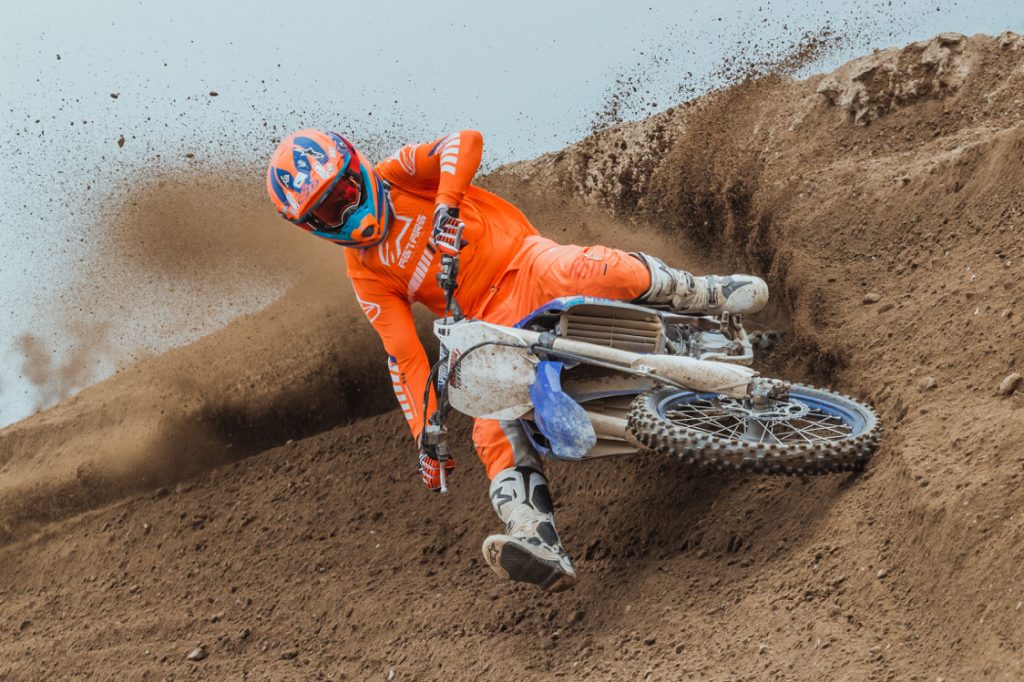 Winner: Yamaha YZ450F
Why It Won: The Yamaha YZ450F has the most track toughness (well rounded) and is the easiest to set up to make a wide variety of riders happy. With the changes Yamaha made to the chassis/engine for 2020 it made big blue corner with more front end positivity and gave each rider more throttle to rear wheel connection. The engine is strong yet very usable and can pull you around the track in a higher gear without a lot of clutch abuse. The Yamaha Power Tuner App is easy to use to alter the power character if need be and the suspension is simply the best in class with the most comfort/performance. Each rider commented on how they didn't have to search for smoother lines in the afternoon when the track got bumpy as the Yamaha provided a safe feel on rough terrain. They could simply hit the rough line with confidence knowing that the YZ450F would do most of the work.  
Why It Could Have Lost: Yamaha still has some work to do when it comes to ergonomics. Although the bar mount height is much better for 2020, the position it's in (forward hole) wasn't well perceived by most riders. Most riders went to the back hole/forward mount position for a better feel in corners. The seat has a pocket that makes you feel like you're sitting in the bike rather than on top of it and can feel cramped for taller riders (6'0 and up). 
Rider Quotes: 
"The Yamaha has the most comfort for my bigger size. I look for comfort because I don't get to ride all the time, but when I do ride I want, I want to be able to be in control" -Kelly Gelhaus 5'10 220 pound Senior Intermediate 
"This is the best stock engine I have ever ridden" -Colton Aeck 6'0 175 pound Pro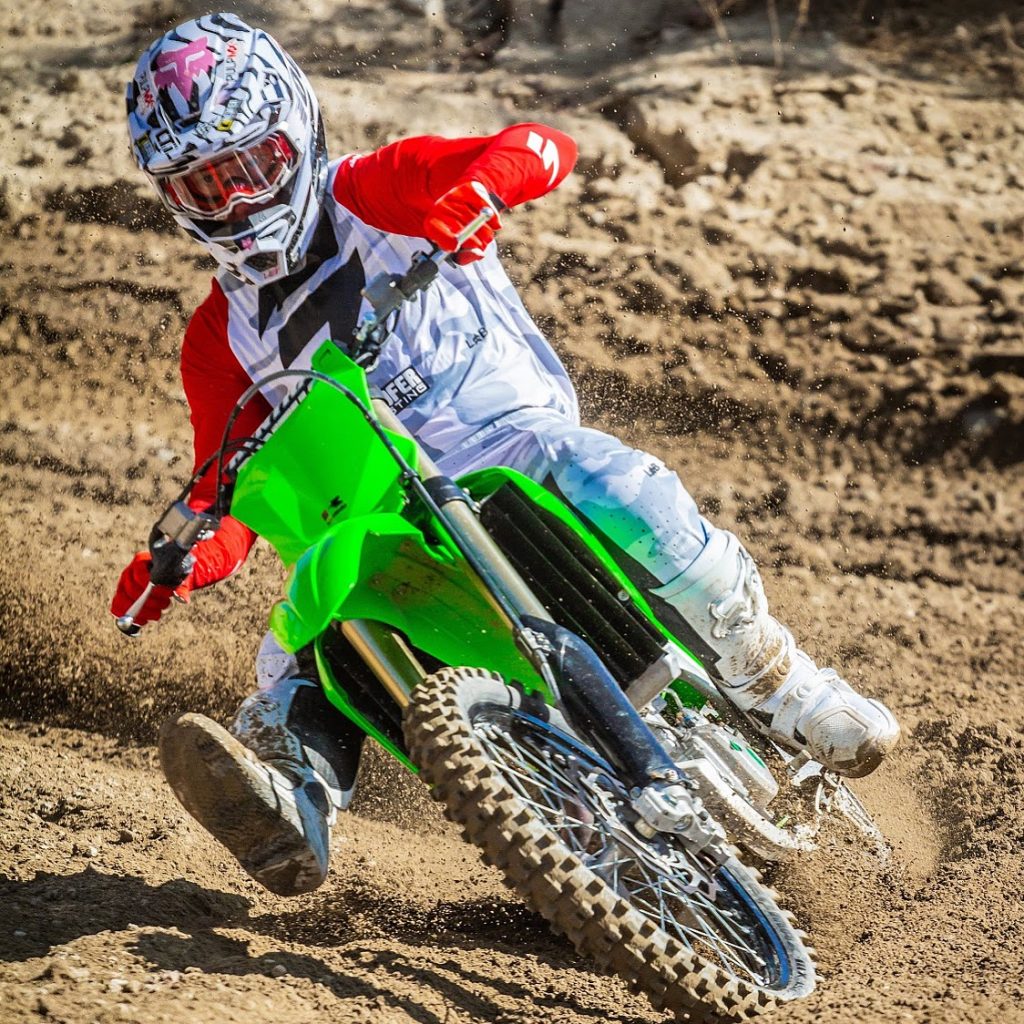 Second Place: Kawasaki KX450 
Why It Got Second: The Kawasaki KX450 is the only other bike in the class that can rival Yamaha's comfort on rough tracks. If you're looking for a stable machine with the most chassis comfort available, then the KX450 is your bike. The bump absorption of this Kawasaki frame is unmatched, but the soft fork really holds it back. Riders from 165 pounds and up all commented on how the fork would dive too much on de-cel and that hurt the Kawasaki's corner entry at times. The KX450's engine character has an exciting rpm response, but transitions to a smoother roll on power delivery once exiting corners. This is good and bad depending on each tester. Some testers wanted more low end, but others praised how it easy it was to control coming out of corners. Kawasaki's mid to top end pull is strong, but not quite as meaty as the Yamaha, especially when going up longer hills or with tracks with deeper soil. Most riders commented on how easy they could hit flat corners because of the amount of traction they had with the Kawasaki. The Kawasaki feels lighter than the Yamaha, but the Yamaha had more cornering stability on rougher/longer ruts. 
Why It Could Have Won: The Kawasaki could have won if they went up on the fork spring rate, which would have added to the already great straight line stability, but would have also added to an even better cornering character (initial lean in). The 250mm rear disc is touchy and sometimes can lock up too soon coming into corners. The amount of stability the KX450 comes with along with its newfound neutral cornering makes for a machine that is liked by almost all testers. 
Rider Quotes:
"I can't believe how good this bike really is. The Kawasaki is able to come down these steep Glen Helen hills with ease. I felt confident right away on this bike" -Kenny Day 5'7 160 pound Vet Pro 
"The KX450 may not have the motor like the Yamaha, but the medium lean, on throttle traction I get with this frame makes me want to choose it over the Yamaha". -Joe Oehlhof 5'10 195 pound Vet Pro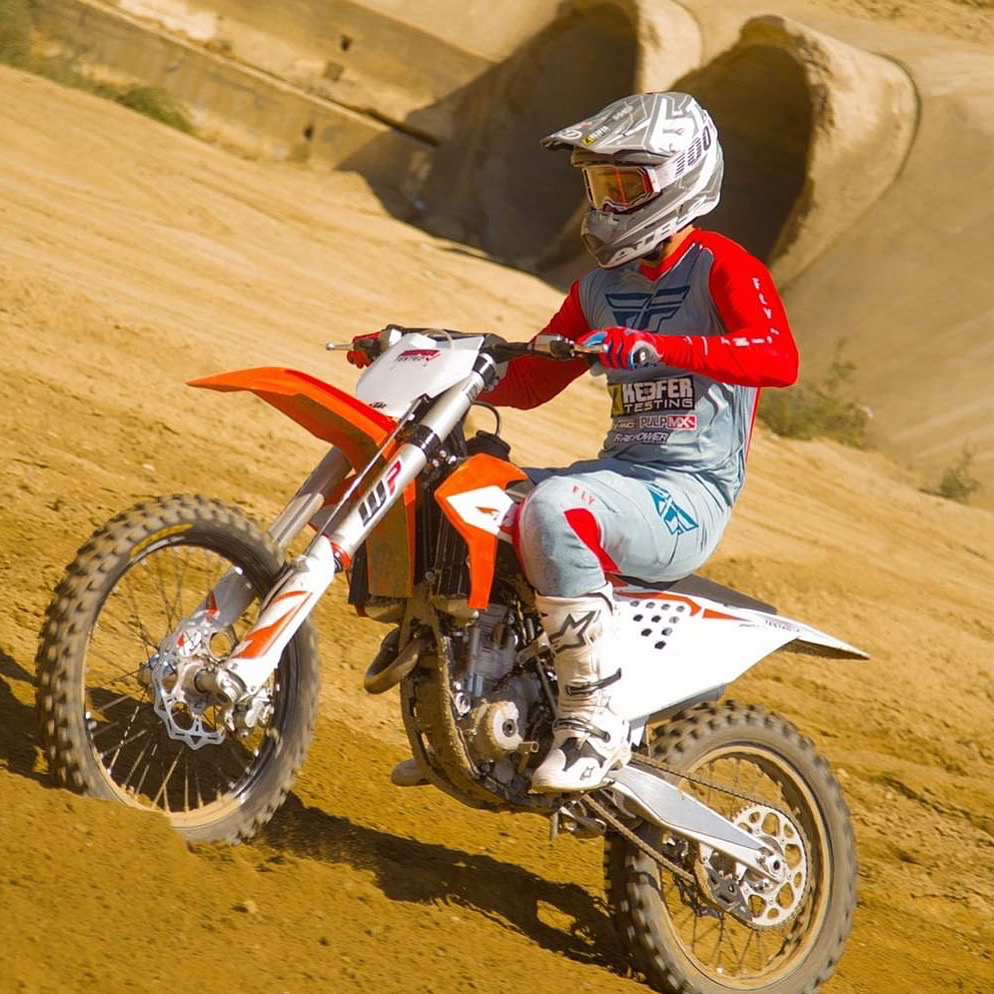 Third Place: KTM 450 SX-F
Why It Got Third: There are plenty of things about the KTM 450 SX-F that make it a great bike. An engine character that is buttery smooth down low, yet has the longest mid-top end pulling power in the class. A power that is so deceiving that it might make you think you're not going to clear an obstacle, but you end up over shooting it because of the amount of traction it comes with. A lightweight feeling that can't be beat when deciding to make sudden line changes. If you want to cut down from a blown out rut or berm, the KTM does it the easiest. Brembo brakes that allow you to dive into corners harder with more control and that allows for quicker lap times. With all this being said the KTM gets rated down to third because the AER fork simply doesn't have the front end traction or comfort the bikes in front of it has. This made each tester leery of really pushing the orange machine on rougher tracks. The AER fork also doesn't have the consistency of a spring fork so you will have to continue to chase settings throughout the day. 
Why It Could Have Won: The KTM 450 SX-F accepts a wide range of rider, but if you're a novice rider that is scared of huge power, the KTM will not rip your arms out and get you fatigued like other 450's can. If you're a more aggressive rider the lightweight chassis feel along with the connectivity to the rear wheel allows for the faster rider to push their cornering to a new level. Most riders in this shootout said that rolling on the throttle earlier through corners was a common occurrence when they were on the KTM. If KTM could get more consistency and/or more comfort out of the AER fork, the other manufactures would be in a world of hurt. Or how about if they just went to a spring fork? Now we are talking!  
Rider Quotes:
"The KTM easily could of won this shootout for me, but the AER fork feel harsh on slap down" -Kelly Gelhaus 220 pound Vet Intermediate 
"I am usually a 250F type of rider, but the way the KTM 450 SX-F delivers its power makes me want to ride a 450! It's so easy to ride! -Tod Sciacqua -155 pound 5'8 Vet Expert