As long as I can remember, shootouts have been a staple in our industry. I remember being an 11 year old kid reading about the 1987 80cc Shootout in Dirt Rider Magazine and then proceeding to ask my dad for a Honda CR80 because it was the winner. Little did I know that just because a machine wins a shootout doesn't necessarily mean it's the best bike for you. There is a lot to consider when purchasing a bike, but it's fun to see which bikes have certain standouts or feels best when riding them all back to back. Fast forward to 2020 and the format to these shootouts haven't changed much, so I thought it would be time to try something different. I decided to do a bracket style shootout (similar to a college basketball format), with two bikes/three riders per bracket, with the winner moving on and the loser going home. This style of shootout removes a lot of biases as well as gives test riders more time to dissect each bike with only two-three bikes for each test. Let's face it, not every guy in this shootout is fit, so having less bikes to test at one time is probably best. I personally ranked each bike on how I felt each machine performed (my opinion, not fact) out on the track and used that ranking to create the bracket for the other testers in this shootout. The bracket battles went as such:
Yamaha Vs. Suzuki = Suzuki Loss
Kawasaki Vs. Honda = Honda Loss
Husqvarna Vs. KTM = Husqvarna Loss
B Main Bracket (Suzuki, Husqvarna, Honda): 
The 450 MX Bracket Shootout is done and dusted and we now have the fourth, fifth, and sixth place machines ranked. We tested these three machines below and ranked them based on how they stack up against each other for our final "B Main Bracket". Below are those machines from the shootout as well as some brief highlights, opinions, and quotes from the riders. If you would like to dive more into the opinions of the riders as well as get more insight on each bike, head over to the "Podcast" section on keeferinctesting.com and simply click on "Keefer Tested" to listen to each bracket breakdown or simply click on the show over at Pulpmx.com. They are not only informative, but a fun listen as well. As always we are here for you, so if you need us you can email your questions to kris@keeferinctesting.com.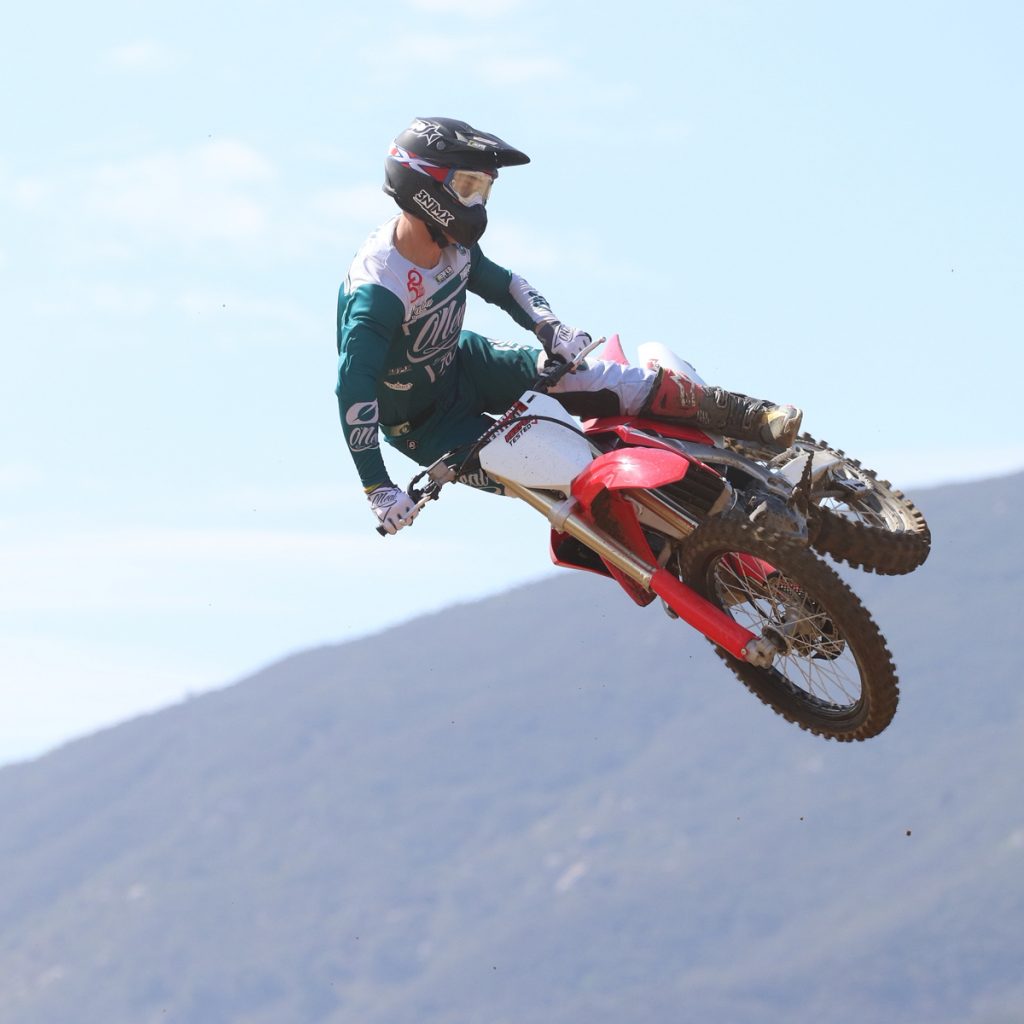 Fourth Place: Honda CRF450R
Why It Got Fourth: The Honda wins the "B Main" bracket because of its incredible pulling power/engine character and cornering ability. The softer the track is the better the Honda feels to the rider. Each tester commented how different the bike felt compared to the last time they tested it. The track conditions proved to be sandier than the last test and the Honda's engine could get each tester in and out of corners the best out of this bracket on this day. The ergonomics of the Honda is unmatched and most riders felt at home quickly on the CRF450R. The Showa suspension has a good amount of comfort on de-cel bumps, but is masked by a rigid chassis that can sometimes make riders feel that the suspension is harsh. Dropping the forks flush in the clamps can make the chassis calm down on faster tracks, but just know that this will make the Honda turn in slower on entrance of corners. For how heavy this bike is on the scales, it feels as if it's one of the lightest on the track and all the riders commented on how easily they could put the bike into tighter spots.  
Why It Could Have Won: The CRF450R needs more track toughness. The same reason it got fourth (and won the "B Main") is the same reason why it didn't win the whole enchilada. The Honda feels great one day, have you skiing from ear to ear, and can make you feel like you forgot how to ride on another day. It can get frustrating at times! A more forgiving chassis feel along with a more linear power character can make this bike a winner come 2021! 
Rider Quotes:
"The CRF450R has so much power. It's hard to believe that this is a stock engine!" -Kenny Day 5'7 160 pound Vet Pro
"I was surprised how well the Honda worked today. I was expecting it to feel different, but I actually loved riding it today. The track was rougher, but also softer and I was able to push, unlike the previous week where I felt sketchy on the same track". -Joe Oehlhof 5'10 195 pound Vet Pro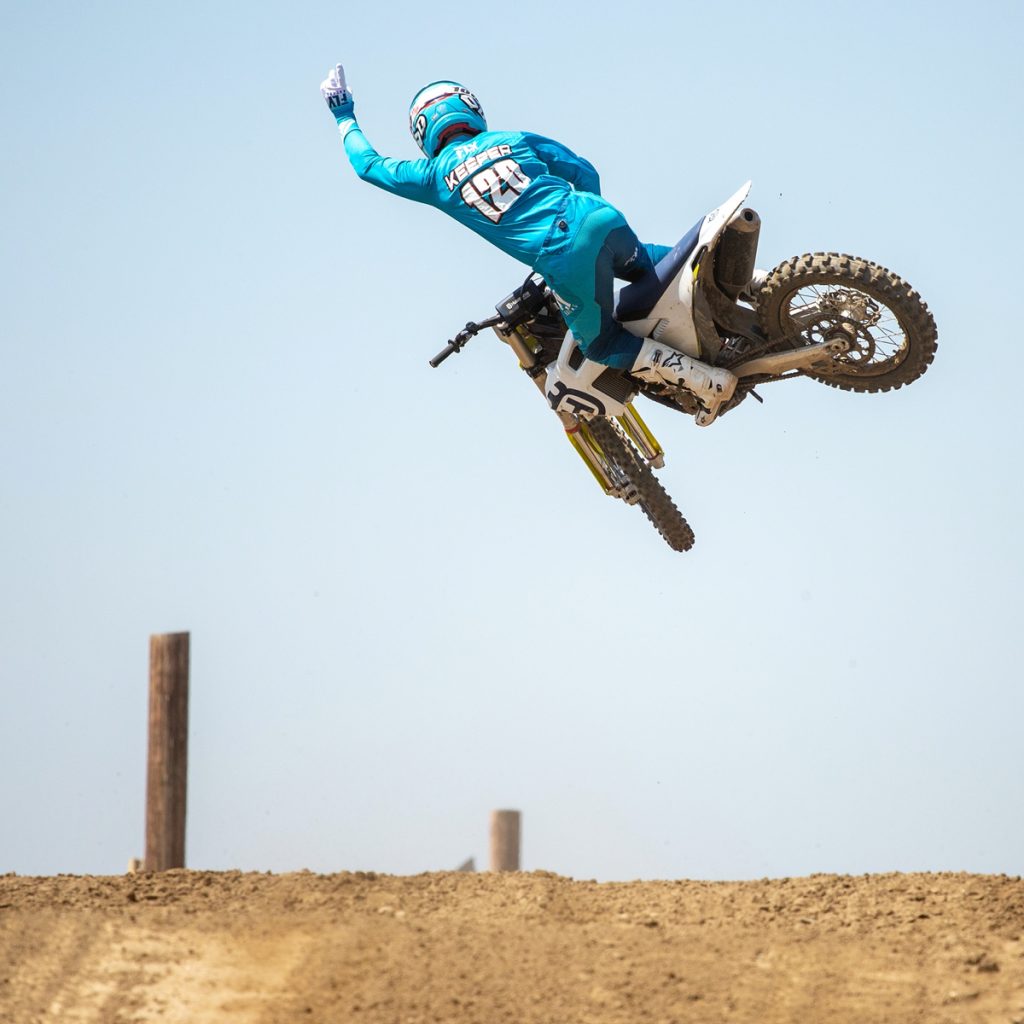 Fifth Place: Husqvarna FC450 
Why It Got Fifth: It's crazy to think a bike this good gets fifth place, but this is how close all these bikes really are. I mean I liked this bike so much that I went out and purchased one from a dealership. So this goes to show you that a fifth place bike is pretty damn good! The Husqvarna scored fifth and was well respected for its easy to ride engine character and deceivingly fast mid-top end pulling power. You are able to clear obstacles that you would think you would have to hit harder, but the FC450 hooks up so well and is so quiet, that it makes clearing those obstacles less stressful. The shock is one of the best in class with its dead/calm feeling that inspires riders to dive deeper into rough corners, but setting up the AER fork is like hitting a moving target. 
Why It Could Have Won: The FC450 could have scored a better ranking if the suspension had a little more hold up and comfort. Husqvarna decided to break away from KTM's suspension settings in 2020 and go with their own, but to most of the testers that did this shootout, the setting was simply too soft. Going up in air pressure on the WP AER fork only hurt the suppleness on slow speed bump absorption and that created an unbalanced feel front to back. It's a give and take with this fork and it can be tough to find that perfect setting that each tester wanted.  
Rider Quotes:
"The Husqvarna could have easily been on the podium for me, but the AER fork feels soft and slightly inconsistent for my weight/ability." -Kelly Gelhaus 220 pound Vet Intermediate 
"The Husqvarna allowed me to get on the throttle sooner into corners because it feels smooth. I thought this feeling would hurt more than help, but then I looked at my lap times and just smiled"! -Tyler Enticknap -195 pound 5'11 Pro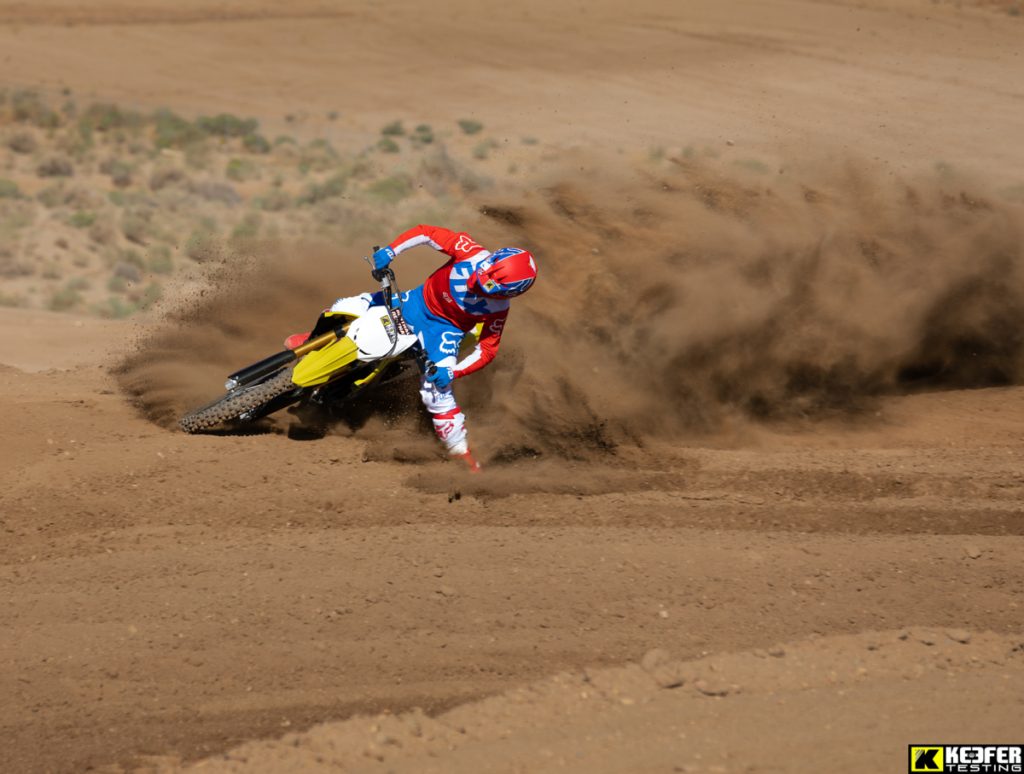 Sixth Place: Suzuki RM-Z450
Why It Got Sixth: The Suzuki gets sixth not because of a kickstarter, but because it lacks comfort and predictability. The BFRC rear shock is very difficult to dial in for the average rider and getting that rider to feel comfortable when the track gets rough is almost impossible. We would normally say for a weekend warrior that it wouldn't matter, but even novice testers noticed the lack of comfort in the shock when we would go back out onto the track after lunch time. The chassis is on the stiffer side like the Honda, but the RM-Z450 can still lay into ruts easily. The rider doesn't have to give the Suzuki that much body english into their lean (coming into corners) because the Suzuki almost does the cornering for you. It likes to be laid over.   
Why It Could Have Won: It's tough to say that the Suzuki would have won if they would have done X,Y, and Z because there are a lot of factors that Suzuki would need to address before we can even remotely think about that. However, does that mean it shouldn't be considered for a future purchase? Absolutely not, it should! The Suzuki RM-Z450 is affordable, is a reliable bike (even though that it may not have that reputation), has an easy to ride engine character, and is a machine that can help a rider get better at cornering. The sixth place bike is not a last place bike in our opinion. It still is a viable option and a great bike for 80% of the consumer that is looking to purchase a new motorcycle.
Rider Quotes:
"I liked short shifting the RM-Z450. It makes its power better when you don't have to rev it, unlike the Husqvarna". -Kenny Day 5'7 160 Pound Vet Pro
"The stiffer chassis feel to me helped when I loaded the bike harder coming down hills. The Suzuki felt better when I pushed it harder, but didn't work as good if I tried to smooth out". -Tyler Enticknap 195 pound Pro