This test all got started back at the first round of Anaheim this year. I went over to the Penrite Honda pits and while I was looking over the bikes, I noticed the team was on Bridgestone tires. I introduced myself to Aaron Clout (Luke Clout's brother and mechanic) and we started talking about tires. He mentioned how much Luke loved the Bridgestone M59 front tire. This got the wheels turning in my head, so the next day I went to rockymountainatvmc.com and ordered up a couple M59's to test on a Yamaha YZ450F and YZ250F. Here were my findings: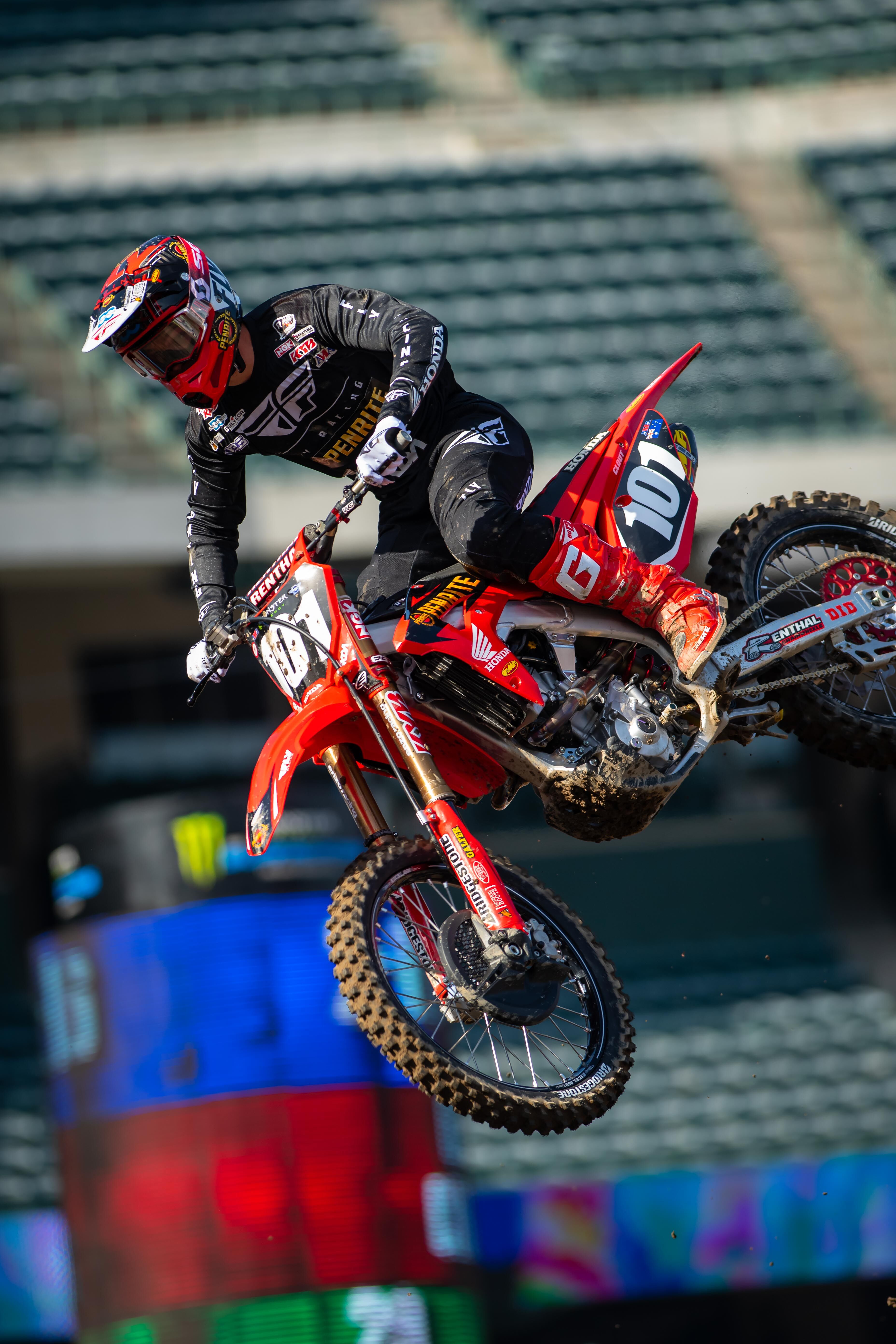 The Bridgestone M59 tire has been in production for quite sometime, but for some weird reason I must have missed it while it was in circulation. I have tested the Battlecross tires, but never even knew about the M59 until Aaron spoke about it. Installing the Bridgestone M59 was the easiest tire I have literally ever put on. It has a soft carcass and the bead went into the rim nicely without any fuss. Once on the track, I knew I had to experiment with air pressure because I could feel the side of the M59 roll when pushing heavy into ruts. I started out with 13 psi, but finally settled on 14 psi as a setting that I would recommend when riding with this tire on a 450. The 450 comes with more weight and that means more roll of this soft sidewall when you're pushing into corners. If you want to sacrifice some of that carcass cushion on square edge you could go up to 15 psi and get some added control on lean angle. The M59 wasn't quite as good as the Pirelli on lean, but it did mimic the MX32's comfort if there was some chop inside of ruts. I could feel more cushion through the front end and that gave my 40 year old hands a welcome sigh of relief.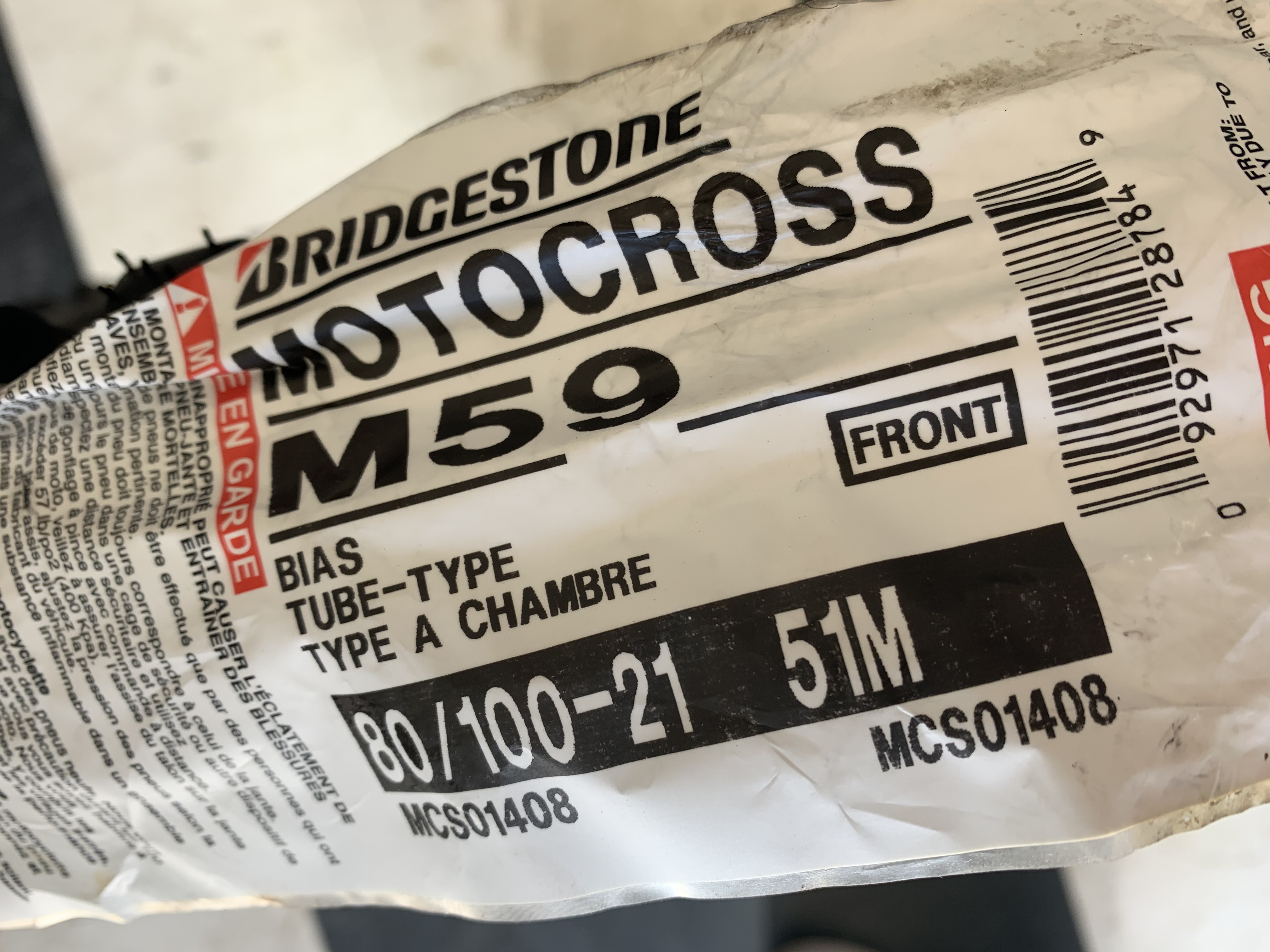 Once I decided that 14 psi was the happy medium that I was going to have to go with, I still felt the lean angle traction that I got wasn't quite as good as the Pirelli MX32 Mid Soft. I could set up for ruts or berms on terrain that varied from loamy to semi hard pack without getting a push or vague feel, similar to the Pirelli, but I could still feel the sidewall of the Bridgestone being inconsistent when I tried to pivot on flat corners. With the weight of the 450 and the aggressive nature of my front end steering style, the Bridgestone just wasn't a fan of being leaned over with nothing to bank off of. The overall straight line bump absorption of this front tire wasn't quite as good as a Pirelli MX32 Mid Soft, but was better than a Dunlop MX33. It almost felt like the side wall had a different flex character and the middle of the M59's tire was made of some different rubber compound. The Bridgestone did suffer from some slip in corners if it was freshly watered as I couldn't quite be as aggressive in that area like I could with the Dunlop MX3S. 
What's odd to me is when I tested the same tire on a 250F, I got a completely different feel. The front end could be loaded and pivoted without getting a push or a vague feel. The straight line bump absorption was about the same as on the 450, but the lean angle traction was much better. I think this has something directly due to the M59's carcass and how much of a load it can handle on lean angle. I don't know what Bridgestone's target was when making this front tire, but to me this M59 is tailor made for 14 psi and a 250F or smaller machine. I rode just as aggressive on the 250F as I did on the 450 and it had a consistent lean angle feel. I also feel like this could be a great off-road tire, especially if you ride a ton of rocks. The carcass feeling of the M59 could be a welcome feeling in extreme off-road conditions.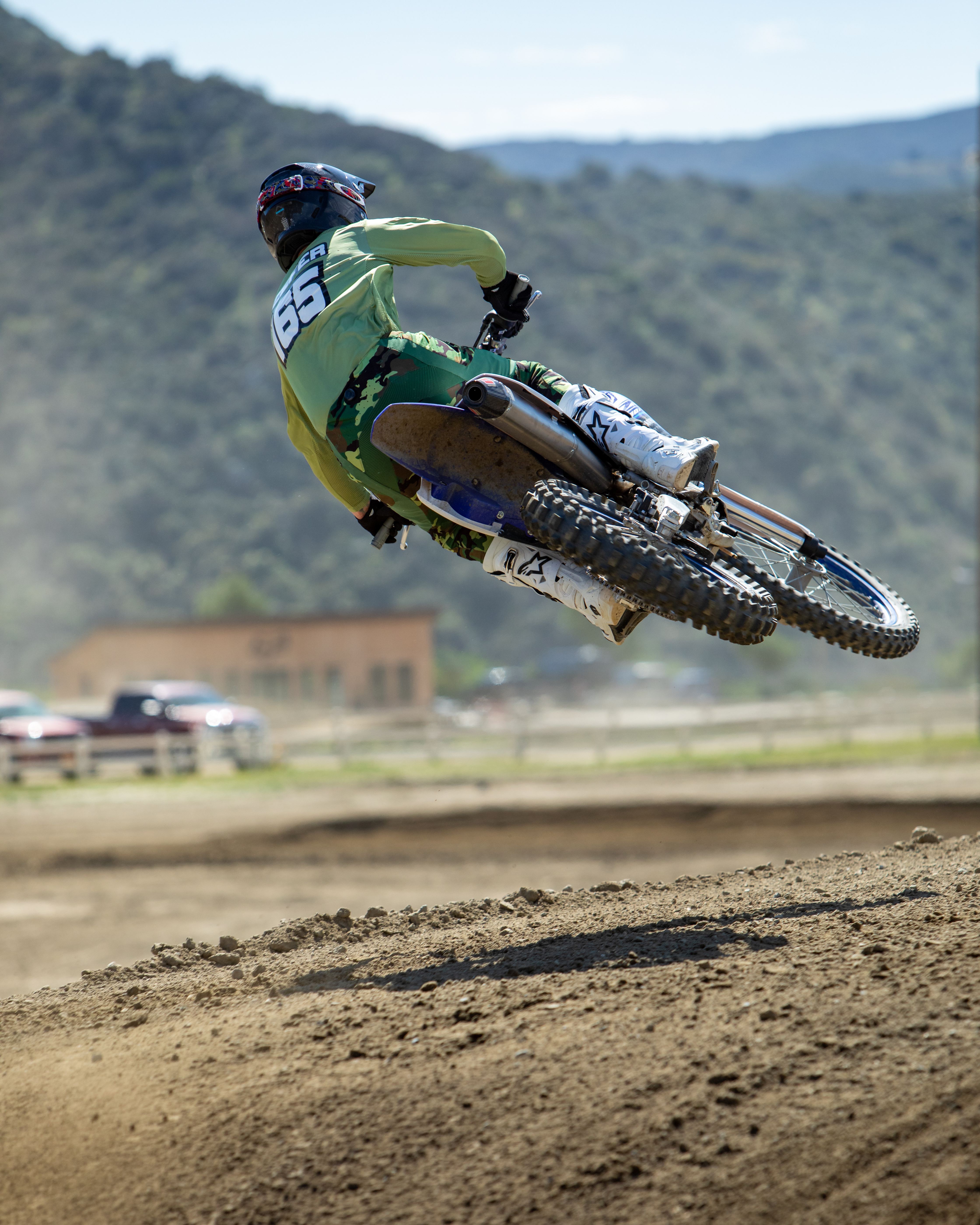 As far as wear goes I only put 10 total hours on the M59 (6 on the 250F and 4 on the 450F) and have seen zero signs of chunking. Yes, the consistency of the lean angle traction has gone down with 6 engine hours, but it's not so bad that I would warrant changing. If you ride a 125, 250, or 250F are a front end steering rider, maybe look at this oldie but a goodie. If you're a front end steering guy and on a 450, you may consider going to a Pirelli MX32 Mid Soft, Dunlop MX 3S, Michelin Starcross 5 Soft, or Hoosier MX25S.