The Yamaha YZ450F comes with the Yamaha Power Tuner App that allows you to change the parameters of the bLU cRU's ECU settings. It allows the consumer to customize their YZ450F power delivery, so that they can enjoy a more friendly power character or a more aggressive type of delivery. While this system works very well for the average consumer what about the rest of us that may want to tune their YZ450F even further? What about having an ECU that has wider parameters and an ECU that can give you more horsepower, but make it rideable as well? Can we make our YZ450F even better with an aftermarket ECU? Is there a big enough difference in power delivery that it warrants spending an extra grand on an electrical part? I wanted to find these questions out, so I called upon Chad at XPR Motorsports to see if he could map a Vortex ignition for my 2020 YZ450F in order to see if it wold actually make it that much better.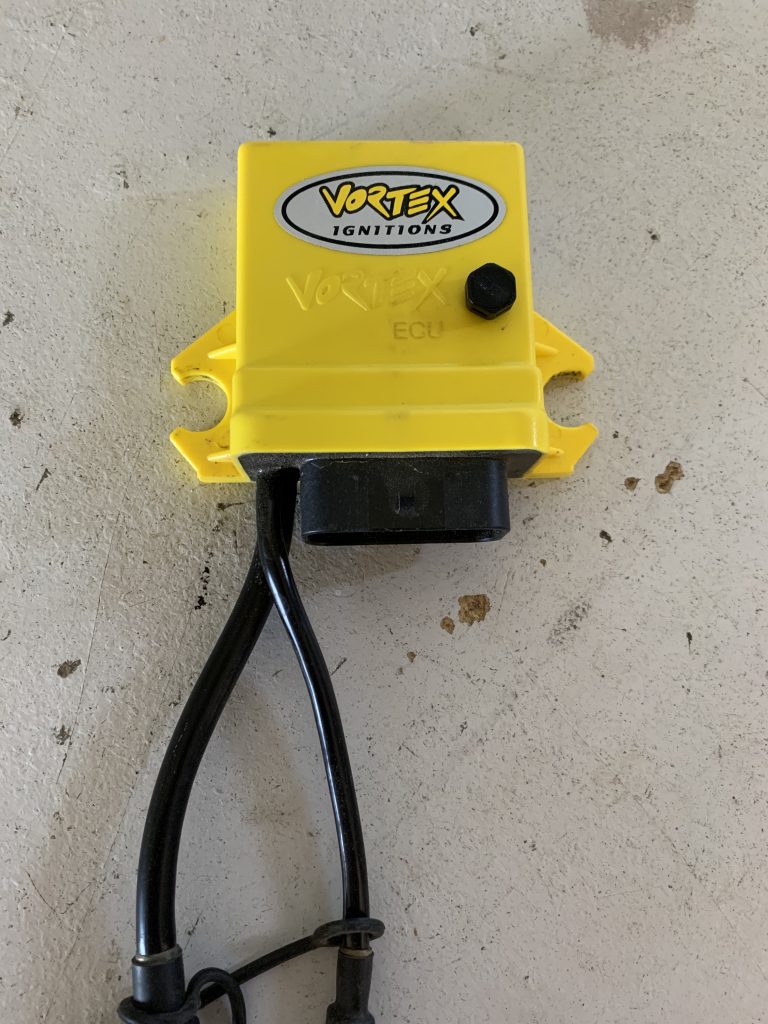 Unlike a KTM 450 SX-F it is very difficult to improve upon the Yamaha's engine character. The YZ450F is the best production motocross machine made at this moment, so the gains are tougher to get through the aftermarket unlike the orange model. With a KTM I can slap on a Vortex ECU and immediately notice a huge difference in power as well as traction. However, I have been playing with the Vortex ECU on the Yamaha YZ450F for almost a year now and found out that it's not that easy to make the Yamaha's engine "better". Chad at XPR Motorsports is one of only two people in Southern California that I would trust to help me with ECU testing (the other being Jamie at Twisted Development). I told Chad that I don't necessarily want "more power" from the YZ450F, but I wanted more rear wheel traction with a broader, longer power (similar to a KTM 450 SX-F power spread). I can roll my corners really well on a KTM because it is so damn smooth off the bottom and I wanted to see if we could get some of that character on ol blue here.  
I am not going to sit here and tell you that getting a map that actually made me happy was easy because I think I gave Chad a headache more than once while doing this test. However once we honed in on what I was looking for, it was something that the stock Yamaha Power Tuner simply couldn't do. With the help of XPR's mapping and the desired power that I was looking for, I now had an easier to corner Yamaha YZ450F, with more traction out of area 3 (end of corner), as well as a broader/longer overall top end/over-rev. 
I wanted to keep the third gear lugability, but also make second gear more usable so I could make shifts later once exiting corners. This wasn't easy to achieve as Chad and I quickly found out. I got a longer second gear, but was losing some of that easy to ride third gear lugability because the engine was much freer feeling with the Vortex ECU. With a lighter engine feel you get less de-cel pitching, which is great because the chassis stays calmer, feels more exciting, has better recovery, but you also get less chugability when lugging your engine. Chad went went back to the drawing board and gave me another map that split the difference for me and made me really happy. I now had most of that third gear roll on lugging power, but still retained that free feeling engine feel that I loved when the track got rough. Having less engine braking on the YZ450F really helps this chassis stay calm when diving deep into corners with large bumps.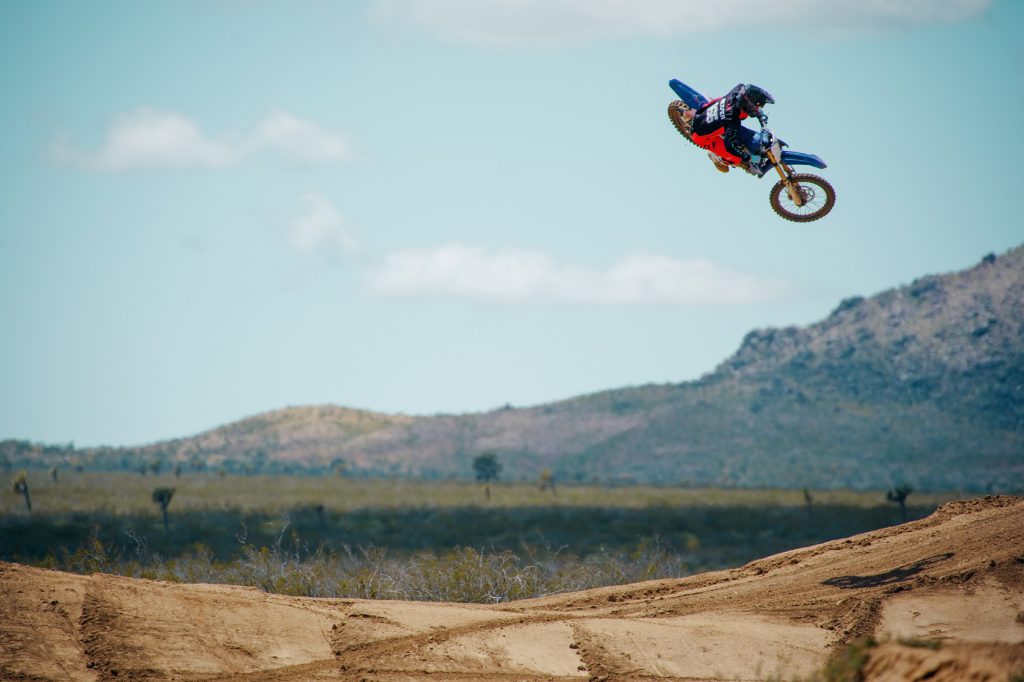 I like that the Yamaha YZ450F is easier to start as well as fires up sooner with the Vortex on, so having this ECU on could really benefit a dead engine type of off road rider. With the XPR mapped Vortex, the mapping seems crisper/cleaner and never had a de-cel pop that I sometimes experienced with the TP 3.0 map. We mapped the Yamaha to a Pro Circuit exhaust and originally started with VP Pro 6 fuel, but that was simply too much power down low for me, so creating a map for VP T4/pump fuel made the Yamaha engine much more manageable in hard pack situations. 
The bad news about going to the Vortex ECU is that you lose all of your Power Tuner functions like the maintenance schedule, running time, etc. The Vortex comes with 10 pre-programmed maps as well as three fuel trim knobs that can help with your "Lo", "Mid" and "High" rpm ranges. This is not an inexpensive mod, but it can help broaden the Yamaha's power, make the hit more seamless down low as well as help the chassis when pushing the machine when the track gets rough. 
Is the stock ECU good? Yes! If you feel like the stock ECU/Power Tuner App has enough parameters and you're happy, you DO NOT need an aftermarket ECU like this. 
Do I feel as though the Vortex ECU makes as big of a difference on the Yamaha like it does on the KTM 450 SX-F?  No, I don't. The Vortex ECU on the Yamaha helps make it easier to ride, but Yamaha R&D did such a great job with their mapping that it may be hard for less picky riders really notice. KTM's stock ECU mapping is not nearly as good off the show room floor, so the difference from going to a stock ECU to a Vortex on a KTM is noticeable by a wider range of riders.  
Who is this Vortex ECU for? This specific ECU on the Yamaha is for riders who love the stock engine character, but want a little more control off the bottom and more pulling power from second and third gears. Oh and how could I forget that this is not a cheap mod (at around a $1000.00), so you might have some coin saved up in your bank. 
Would I purchase this mod myself? Yes, but I am the type of guy who still likes to be competitive at the ripe old age of 42, likes to have a linear, longer power delivery and loves to tinker with stuff. If you're like me this mod will make you smile. 
Conclusion: Overall I am happier with the Vortex ECU on the 2020 YZ450F because the bike has more controlled power and it makes it less work for me to ride harder. The downside is coming up with the 1K to purchase it! Guess I will be impatiently waiting on my stimulus.
Contact: Chad @ XPR Performance (951) 813 8873