It's almost over folks! Don't get sad just yet though. Let's have some fun and get this Daytime SLC 6 Program going shall we?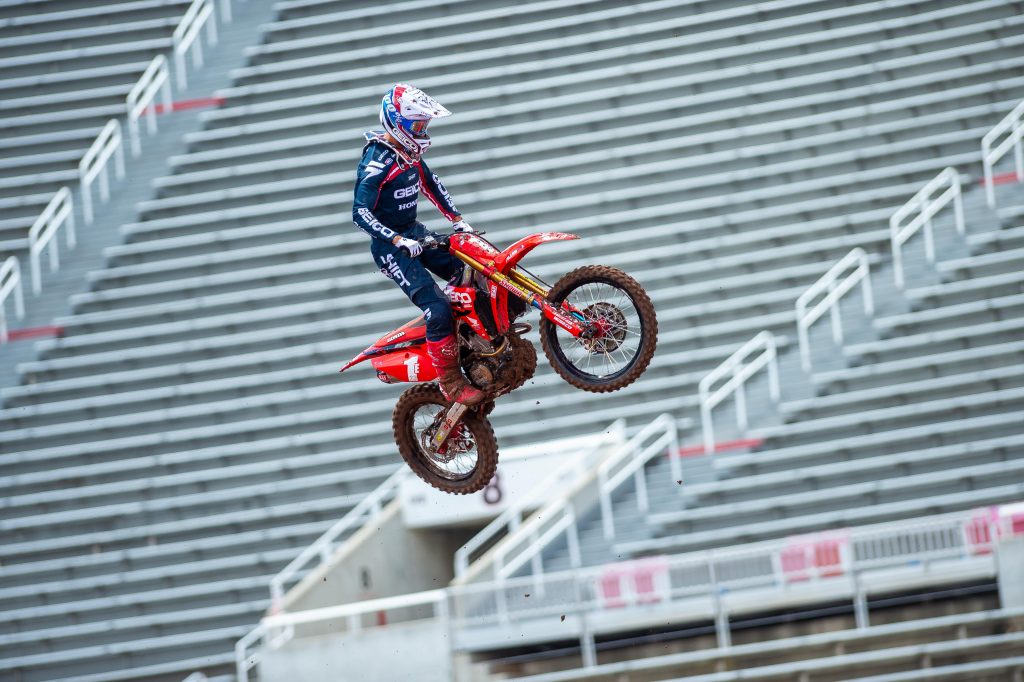 Chase Sexton: Is there anyone smoother in the 250 class? The only other rider hat I can think of is Jo Shimoda, but he is not on the level of Sexton. Sexton is a very unassuming racer. He is not intimidating, is a quiet dude, but can roll his corners and come into the whoops with more speed than any other racer on the east. The question that I have though is he the fastest 250 rider overall this year? My gut tells me yes he is because of how controlled he is on the track, but I bet there is a frenchman and a young feisty Kawasaki kid on the west who will have something to say abut that Sunday.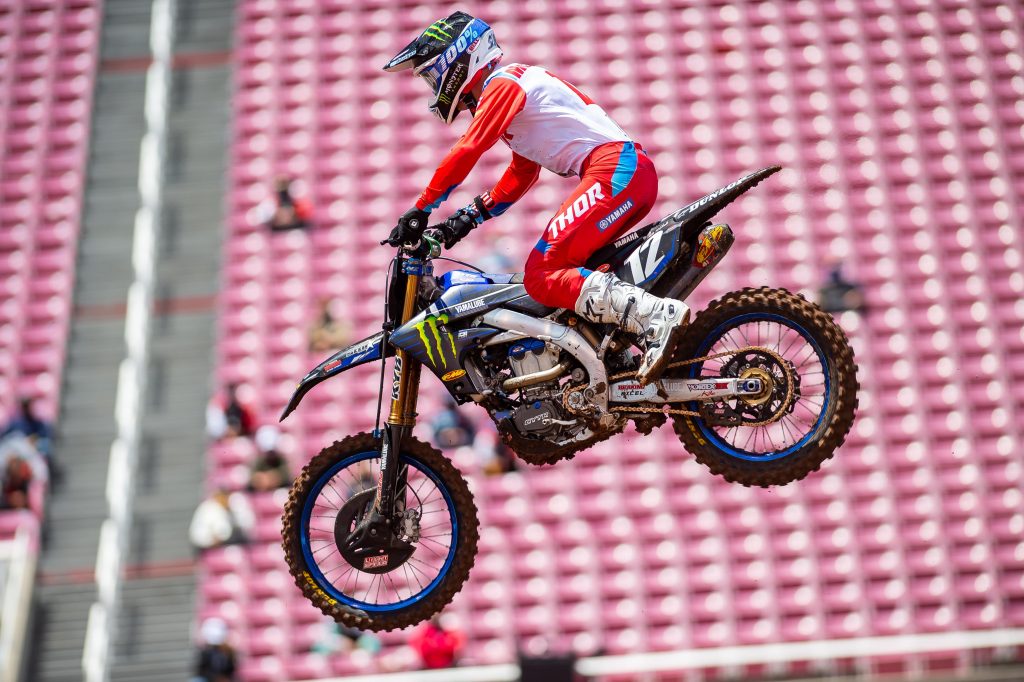 Shane Mcelrath: Maybe it's me, but did anyone else notice a couple things different about Shane Wednesday night? One is that his bars looked rolled more forward or taller and he upshifts in the air over the triple only to downshift immediately before he hits the face of the next obstacle. WEIRD! I am trying to get to the bottom of this, but it seems like no one from Star Yamaha knows exactly why either. Maybe he's just so used to upshifting over a triple for the next set of obstacles, that he is just wired to do so? Or maybe he is hooking his boot under the shifter? Give us the deets Shane! Oh and what about that new Thor gear! AWESOME! Shane needs to send it Sunday! Smash and grab Shane! Smash and grab!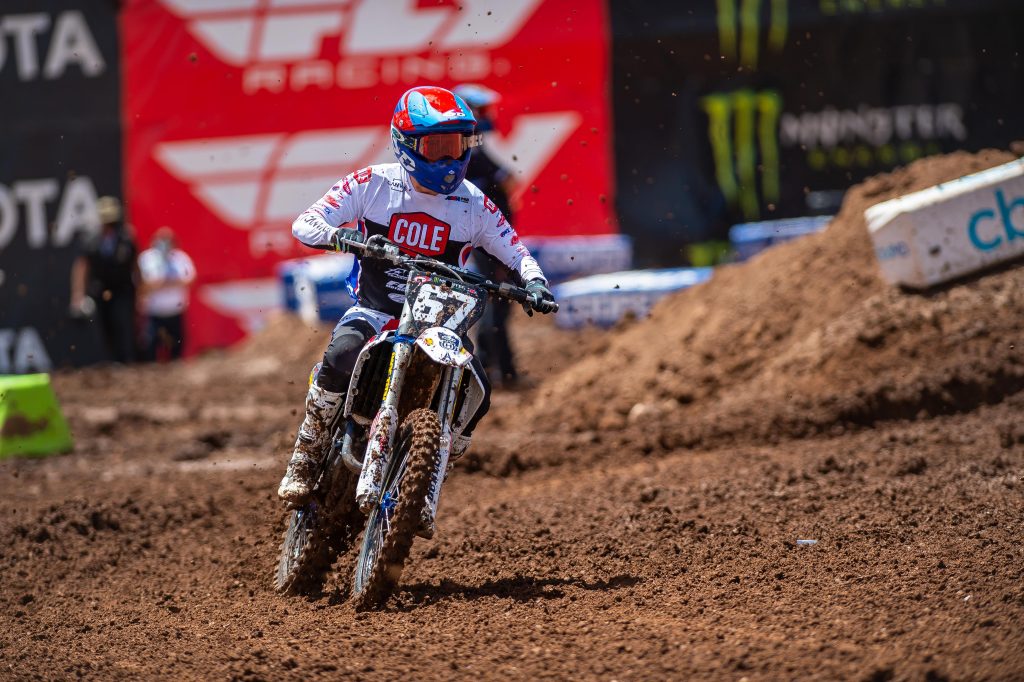 Jerry Robin: I love me some Jerry, but we have to do something about his Main Events. Jerry is balls fast, but he can't seem to get his main events together. The upside to Jerry's SLC 6 was that his Canvas gear was completely bad ass! The guys at Canvas have been doing a great job all year of designing clean gear for riders with certain businesses that are pitching in on the bills. Kudos to Jerry and Canvas for a BEST DRESSED look.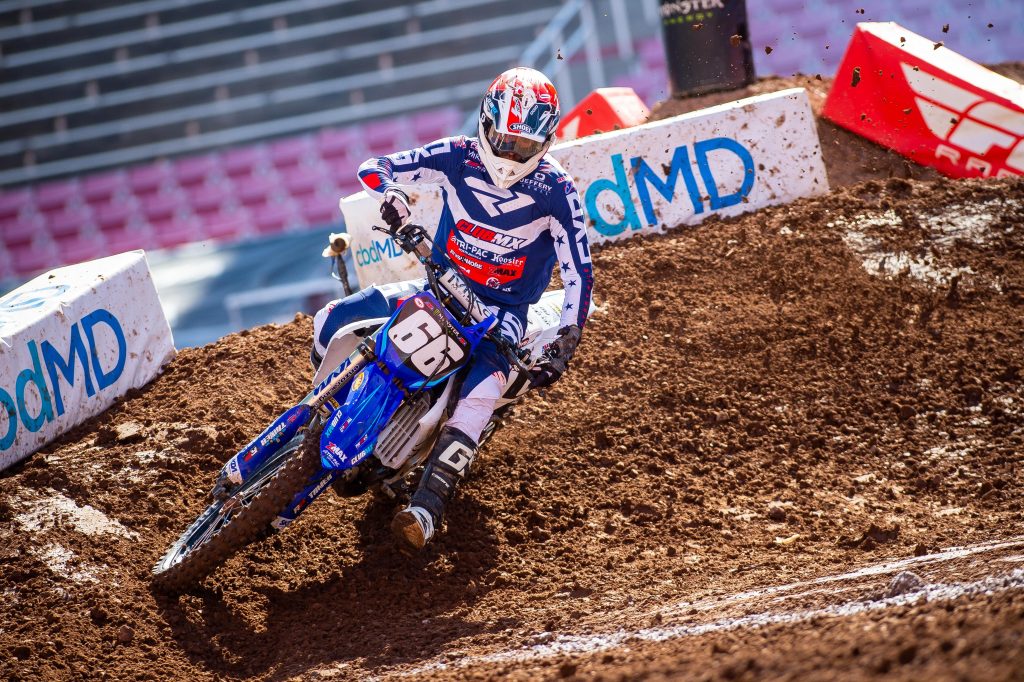 Enzo Lopes: Ummmmmm. Anyone notice that Enzo could end up third in the series? Marchbanks is hurt and Enzo is only four points from getting past him. Yes, the east is thin, but who gives a shit! A third place on paper is awesome no matter what! Go Enzo!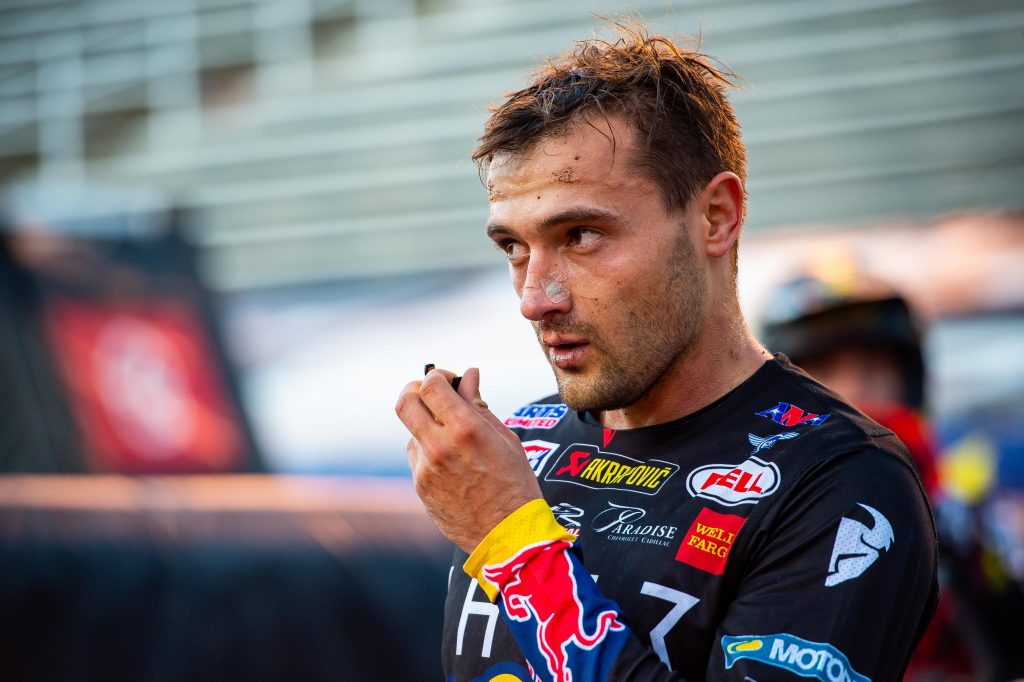 Cooper Webb: What can you say about Cooper Webb that Ralph hasn't already said? I mean I do like the catch phrase "Webb Wednesday's" a lot! What about that left hand pivot pass to get around Osborne. Holy turn on a dime Batman! It happened so fast, it scared the shit out of Osborne and he almost went down. Cooper never even touched him! Cooper's whoop speed is better and that KTM sure does get rear wheel traction on those flat slippery corners right? Mark my words here. Cooper will get back the title at the end of the 2021 season and more privateers will be on orange bikes next year. Steel frame is the new trendy thing in SX people!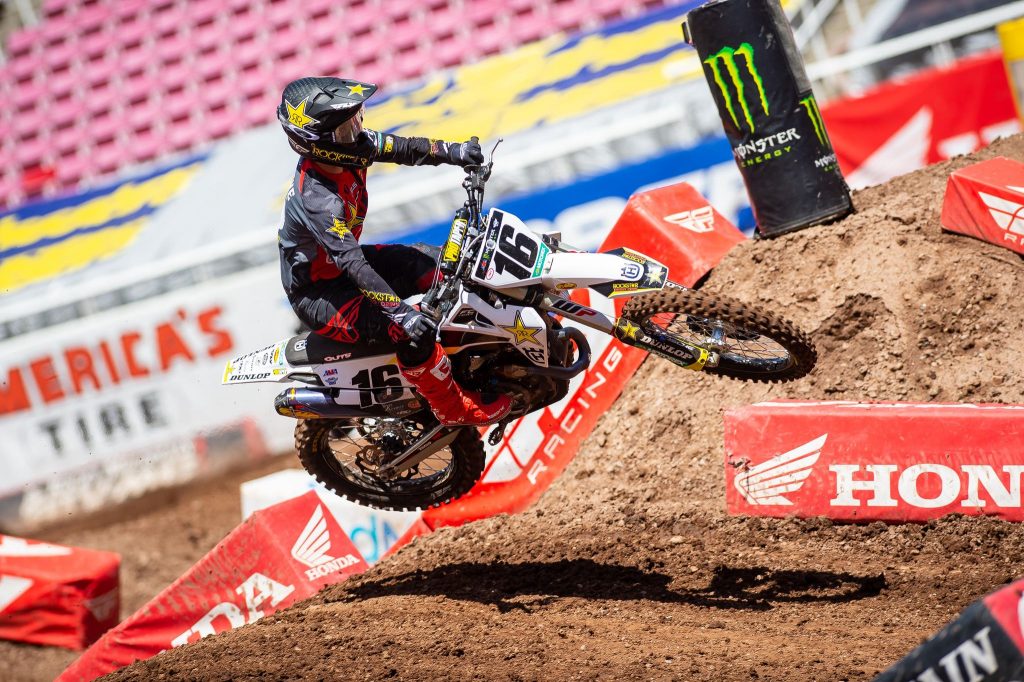 Zach Osborne: Zach is like a pit bull that's on a leash without food for a few days. Then when it just starts to get unbearable, he gets taken off his shortened chain and unleashes all of his hangryness (angry/hungry) upon his competitors. But just like a hungry dog without calories, it can lose a little energy when going apeshit for 18 minutes or so. Whatever Utah is bringing in for Zach-O, he needs to harness that and bring that to outdoors this summer! The most down to earth dude in the pits is coming into his 450 skin! Someone put Zach back on a leash before outdoors please! Lookout come outdoors!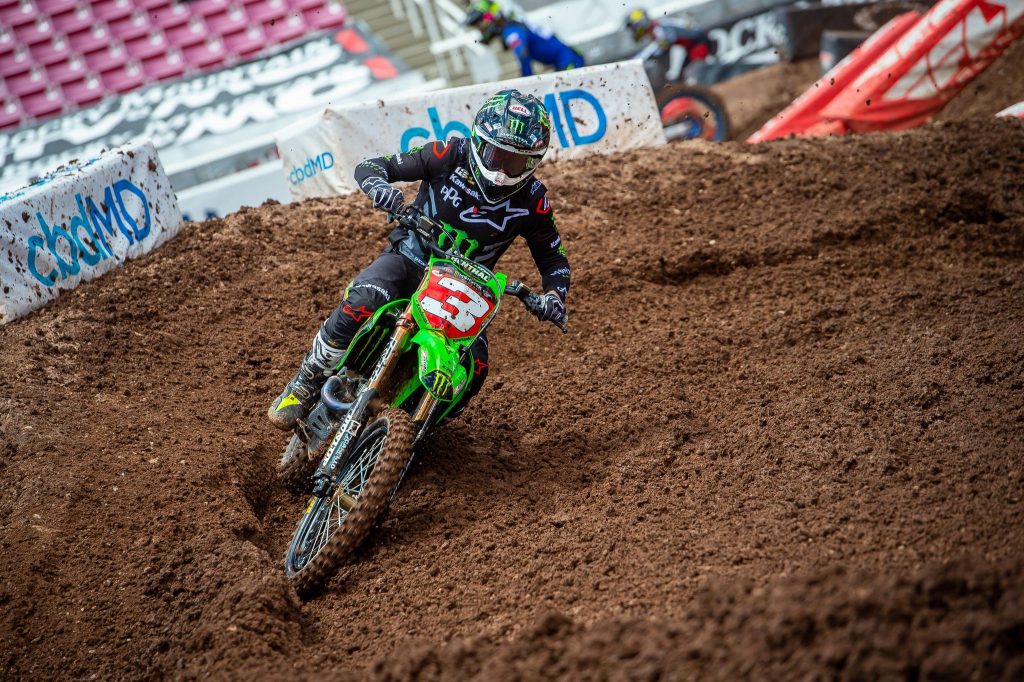 Eli Tomac: Tomac is not the most personable guy, but damn he can make a tough track look easy. I know he was visibly upset after the race, but he put on a great ride, on a track that didn't separate a lot of people. Congrats on the title Eli!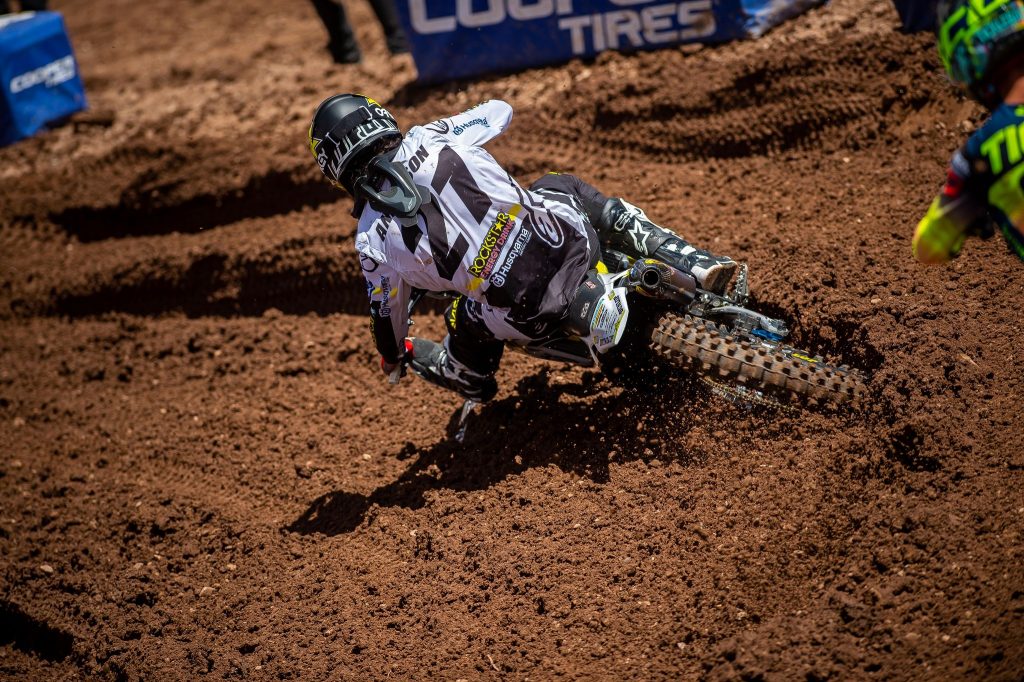 Jason Anderson: JA was the fastest qualifier, but Webb cut over on him on the start which screwed his chances of winning SLC 6. Anderson's whoop speed was impressive and if you watch closely, he is able to ride very light on his pegs through them. This is JA's style. He is not heavy on the bike, is always very light on his pegs and rides towards the rear of the machine. JA was one of the first riders to introduce this type of style to modern SX. Now take a look at a lot of amateurs and they all seem to mimic JA's style.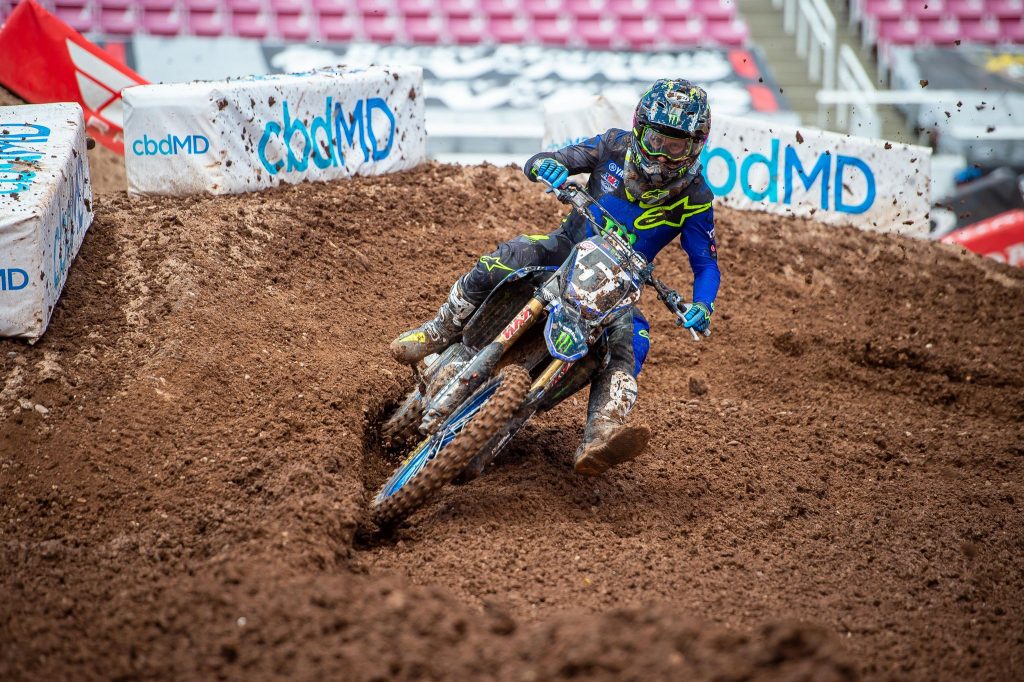 Justin Barcia: Bueller? Bueller? Bueller? I will start by saying that the results that we are seeing from Barcia isn't all on him. I know there are some struggles with rear wheel traction on the Monster Energy Yamaha and it shows in SLC. Yamaha is getting some help via Ryan Villopoto, but it needs to get better soon or Yamaha will be that team that riders are leery to sign on with. The stock Yamaha YZ450F is my favorite bike to ride, but when you have riders pushing the bike as hard as Barcia does, then other quirks start to arise. I am confident they can get it handled and you will see the A1 Barcia come outdoors!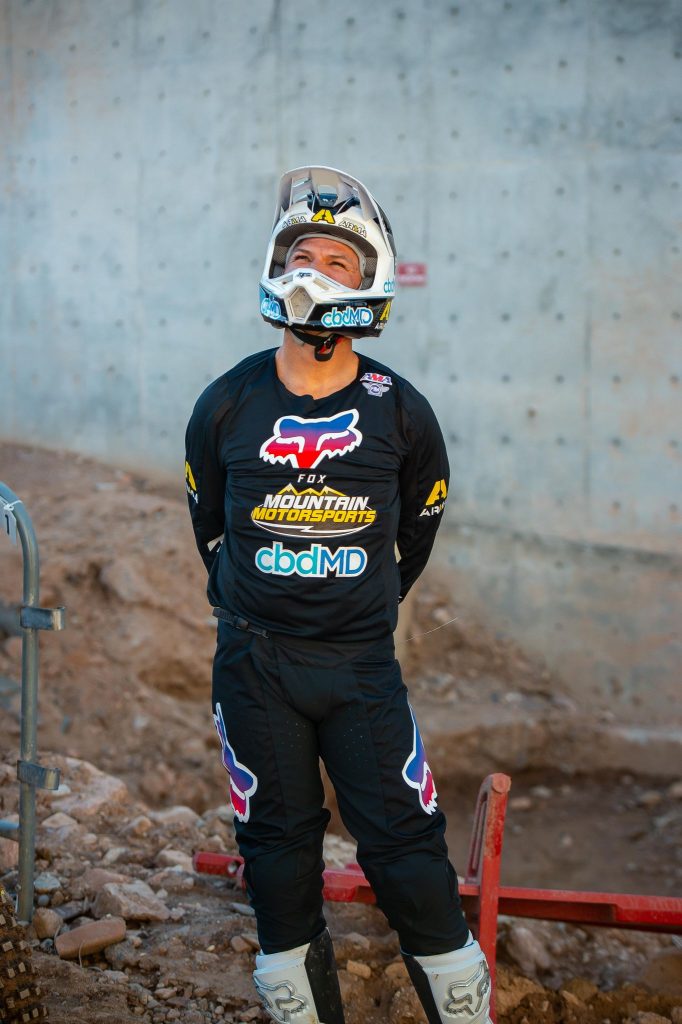 Chad Reed: All I want to say is Chad and Ellie are awesome. I loved the COVID shields and respect that Chad tells it how it is. I really hope he comes back for a few races next year! Oh and he switched from NEKEN clamps to XTRIG on his KTM for SLC 6. More flex please!