By Kyle Webster
(Keefer has been on me to go and get a regular pedal bike because he says I'm ready. We all know my feelings on it and I'm not sure why he's so insistent on this when what I'm doing is working. A listener named Kyle emailed me and wanted to talk about the benefits of riding an E-bike. He seems way smarter than me so I figured I'd let him break this down better than I could Read this Keefer!- Matthes)
Coming straight off the couch, I dig my ten-year-old mountain bike out of the garage and blow some dust off it. I'm determined to get back into shape, other forms of cardio are too boring for me, and mountain biking has always been my preferred way to stay in shape off my dirt bike. Within minutes of climbing up the trails behind my house, I'm already short of breath and my legs are burning. Stubbornly I push on, determined to ride the same trails I've ridden before, albeit a few pounds lighter and a few years younger. I dig deep and finish my ride, but I'm completely wiped. I eat a big meal and crash into bed. The next day I'm stiff, sore and want nothing to do with my mountain bike. It will continue to gather dust in the garage for the foreseeable future.
Burnout is all too common when starting a workout routine. People, especially motocrossers, tend to go to hard too quick. On a mountain bike, that means quickly spiking your heart rate near its max and trying to maintain that high heart rate for a long ride. When we go too hard too quick, we're also more likely to quit after one or two workouts instead of sticking with it. Your heart is a muscle, and if it hasn't been worked hard in a while, it doesn't pump blood as efficiently. That means less oxygen is delivered to our tissues, particularly our muscles. These tissues need oxygen to make energy from the food we eat. Without enough oxygen, our cells switch to anaerobic respiration, which is a less efficient way of making energy.
It also results in a buildup of lactic acid. This inefficient attempt to keep us moving leaves our muscles sore from lactic acid accumulation. Coming off the couch and beginning a lower-intensity workout that helps to increase stamina and endurance as well as build muscle can help to avoid this pitfall. You will still feel some soreness after your workouts because of small tears that occur in our muscles when we workout. These microtears are a necessary step in building muscle tissue, and the soreness associated with them is generally less intense.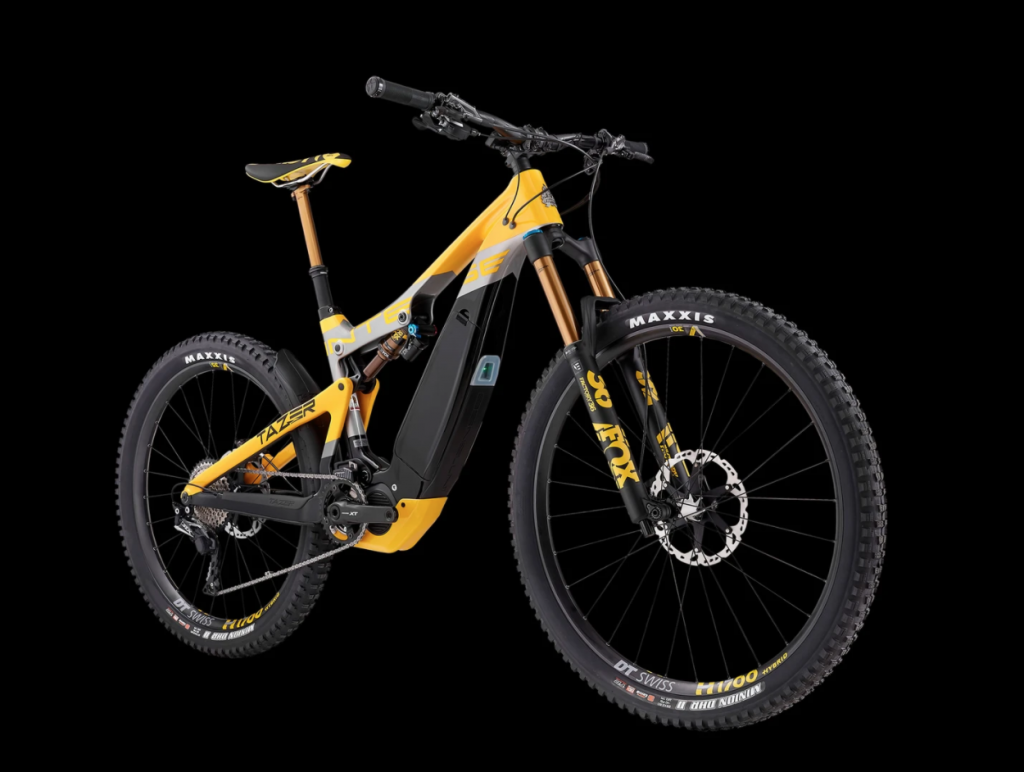 This is where the magic of the e-bike comes in and why I am looking to get one to jumpstart my return to a healthier lifestyle. As Intense puts it on their website, you can "Ride Farther. Ride Faster. Ride Free". Very few people who are used to the thrill of going fast on a dirt bike are going to be patient enough to slowly build up to a workout routine on a conventional mountain bike. An electric pedal assist mountain bike allows you to go faster and farther, still put in a great ride and maintain a reasonable target heart rate. You won't be so wiped that you'll give up on your new workout routine after a few days. You'll be able to ride more often, build endurance and slowly work towards that higher-intensity workout routine without being bored along the way.
The general rule of thumb for maximum heart rate is to subtract your age from 220. This can vary between individuals, but for your average, otherwise healthy 40-year-old male max heart rate is 180 beats per minute (220 – 40 = 180). When starting a workout routine, a target of about 60 percent of your maximum heart rate is a good starting point. This means a target heart rate of about 110 bpm for that same healthy 40-year-old male (180 bpm x 0.6 = 108 bpm). There is nothing magic about this number, and ultimately the harder you go the higher your heart rate will go. You will burn more calories at a higher heart rate, but higher target heart rates are generally not as easy to sustain when beginning a workout routine for the reasons mentioned previously. So put that e-bike in eco, strap on a heart rate monitor, and try to maintain your target heart rate throughout your ride. If you don't have a heart rate monitor, you should be breathing harder but still able to talk fairly comfortably at 60% of your max heart rate.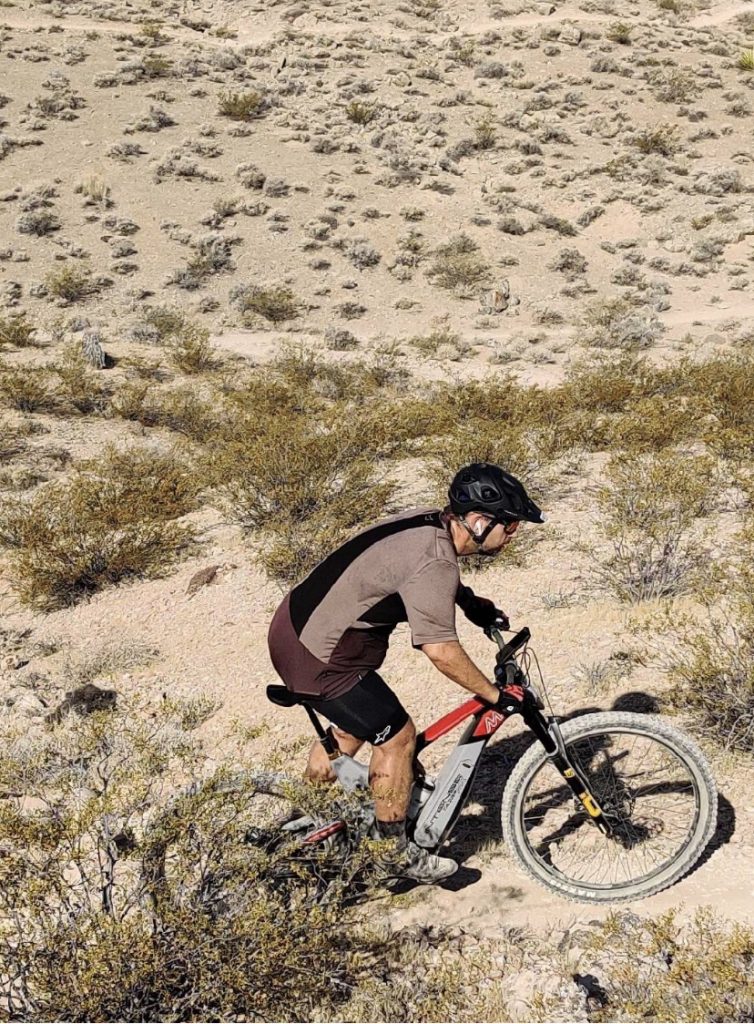 Another advantage of the e-bike comes in to play if one of your goals is to lose weight. Carbohydrates are our bodies main source of energy and are very useful in sustaining the energy needed to complete a difficult mountain bike ride. However, most people eat way more carbohydrates (sugar, starch, pasta, bread…) than necessary. If your goal is to lose a few pounds, cutting your carbohydrate intake can be very helpful. To understand why this is true, let's take a look at how our bodies burn macromolecules (carbohydrates, fats, protein). Our bodies burn carbohydrates for energy first. When no more carbohydrates are available, our bodies turn to glycogen for energy production. (Glycogen is simply a store of carbohydrates that our bodies create when excess carbohydrates are available.) We have to burn through available carbohydrates and glycogen stores before our bodies will begin to burn fat. So, we can see how reducing carbohydrate intake can help us to burn through glycogen stores and get to fat-burning faster. On a low carbohydrate, or extremely low-carbohydrate diet like keto, it may be difficult to have the energy to complete a satisfying ride on a conventional mountain bike. However, with your Tazer in eco, you should be able to maintain your target heart rate and burn calories without a high carb intake.
Intermittent fasting, an eating pattern where you cycle between periods of eating and periods of fasting for certain periods of time (usually 12 to 18 hours), can also be very helpful in using up your stored glycogen and getting you into metabolizing fat more quickly. As an added benefit for most people, black coffee won't break your fast and will help with the energy needed to complete your ride. That sports drink or energy bar may help you with energy for your ride, but it will spike your blood sugar, give your body some easy to burn carbs, and keep you from burning fat as quickly. When choosing electrolyte drinks, look for something with very little to no sugar or just stick to water to keep your weight loss goals on track.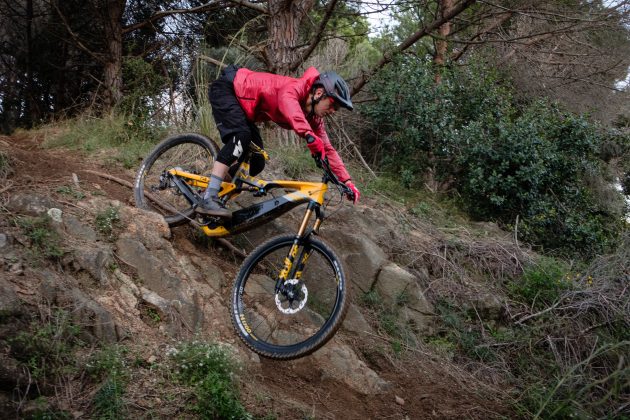 After your ride, it is time to refuel. As you work your muscles, microtears form that need to be repaired. This process, called hypertrophy, is how we build muscle. Amino acids are the building blocks for protein in our muscles. Protein supplements can be an easy way to get needed protein after a ride without the weight of a typical protein-rich meal. Again, look for a protein supplement low in carbs. Arma's Reload is a great choice as it only has one gram of carbs per serving and is loaded with extras like branch chain amino acids (BCAA) and medium chain triglyceride (MCT). Some research suggests that BCAA can reduce muscle soreness and fatigue, which will help keep you on the bike more often. MCT is a smaller fat molecule that is more easily digested so it may help you maintain your energy level without disrupting fat burning like carbs can.
I can say that I don't always practice what I preach, or in my case teach. When I'm lecturing to college students about physiology, I can explain to them how their bodies work. I know what they should be doing to be healthy, but I also know that I haven't been very good about it myself. I just don't have the motivation, time or patience to get back on my old mountain bike. Now with electric options like the moto inspired Tazer MX with Ohlins suspension, Renthal bars and Magura brakes, I'm all in.