Finally! We have Supercross back! Hopefully you've missed Daytime Program as much as I have missed typing it. As usual, the track at the opening round didn't prove to be the most technical track and that is by design, but the soft dirt/ruts made it trickier than the obstacles that were on it. Those conditions however proved to give us fans some exciting racing. I sat my ass on the couch (thank god I am not a part of that Airbnb talk) and watched daytime qualifying, the night show, made a few calls and will now give you my highlights of Saturday night!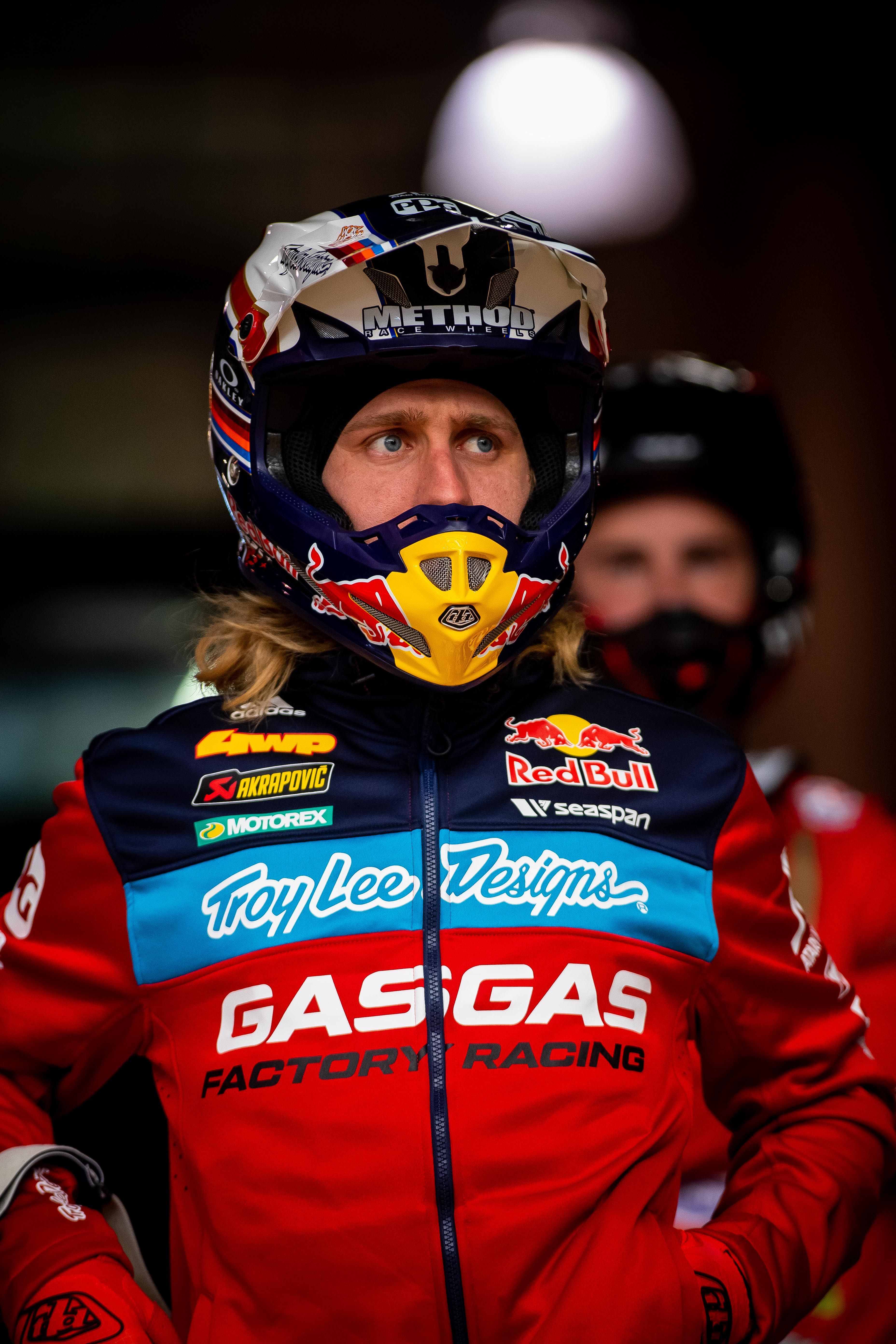 Justin Barcia: I knew switching over to the Gas Gas would benefit Barcia as the engine character on the GG allows for the rider to be aggressive (with the throttle) and it rewards that type of guy. Barcia's quad after the finish line was impressive and it forced Roczen and other riders to do it in order to match the pace he had going. What I am more impressed with is that his starts were consistent/incredible. As soon as he shifted to third he had almost a bike length halfway down the straight! He overcooked the first corner a bit, but he recovers nicely and cut back down before the next straight. It's not that the GG is blazing fast, it's just that there is more connection to the rear wheel compared to his older Yamaha. Watch how he can lean that GG into corners. I went back and watched last year's tape of him riding and he was more ginger with his lean on ol blue!  Hopefully this new "Gas Gas Justin" keeps it going for 17 rounds!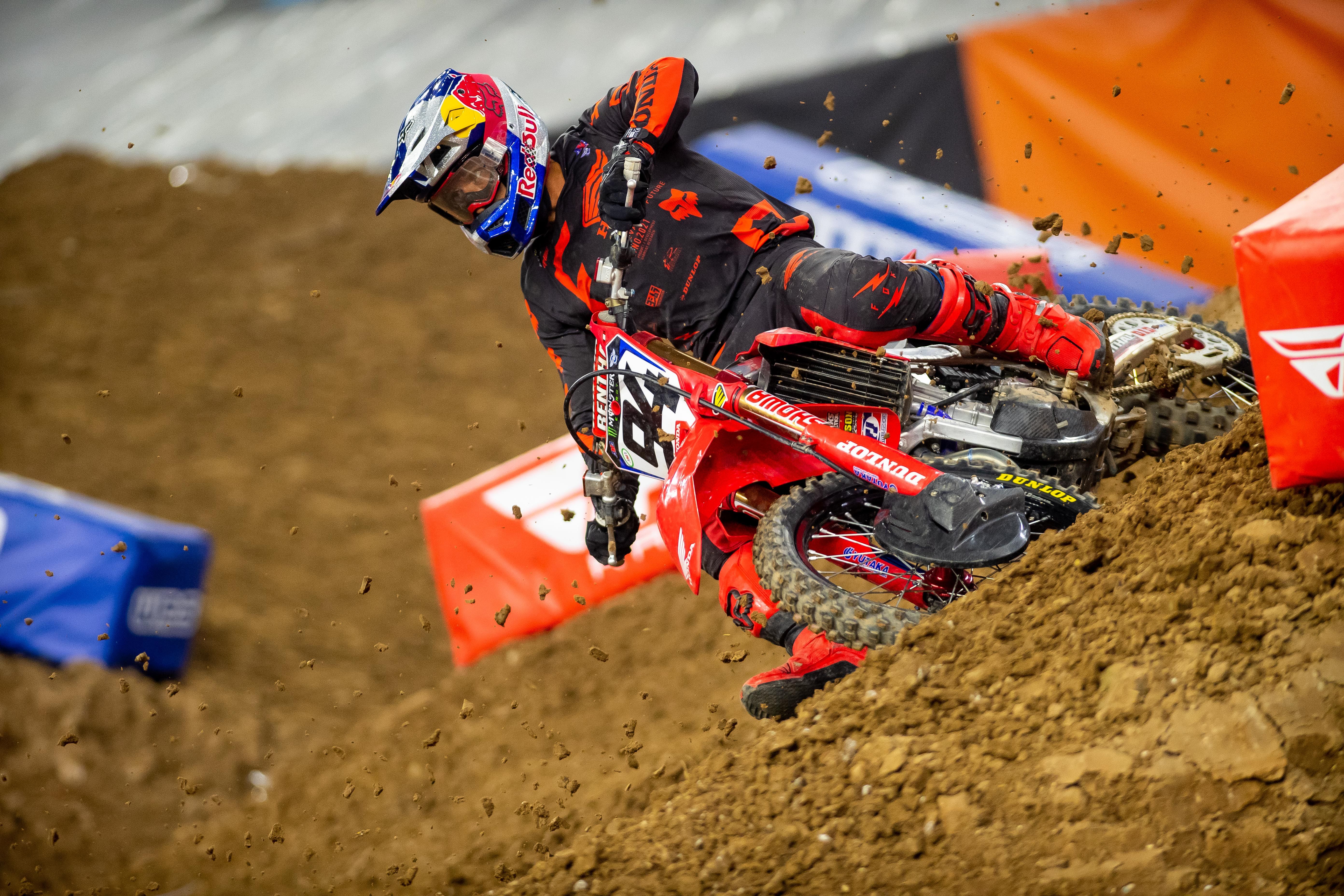 Ken Roczen: Ken was visibly faster than Barcia, especially in corners, but the track was tough to pass on. To me, Ken was a little too nice on Barcia in a couple corners and if he would have pushed him a little, I think Ken could have took H1. That being said, it's nice that Roczen was level headed and took second because he is looking at the big picture. The boys over at the factory Honda HRC team looked to have the 21 CRF450R balanced and planted to the ground.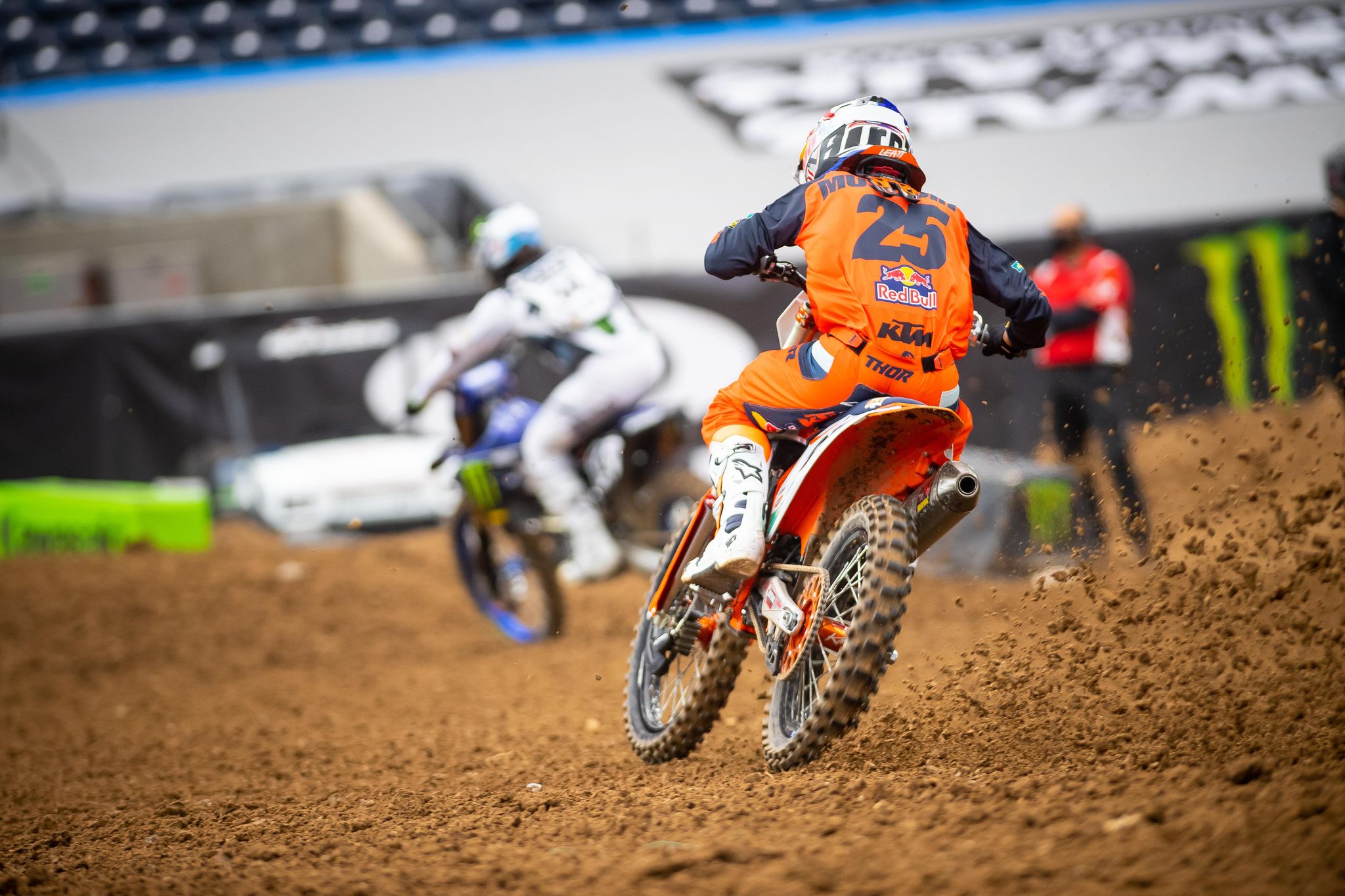 Marvin Musquin: If Marvin got third in the first round, this could be bad news for the rest of the riders in the series. Marv usually gets better as the series goes on and if he has enough fitness this early in the game, this Supercross series could be a good one for Marv. I also noticed that Marv was one of the first riders to jump into the whoops off the wall. If there is a rhythm in the whoops, Musquin will find it.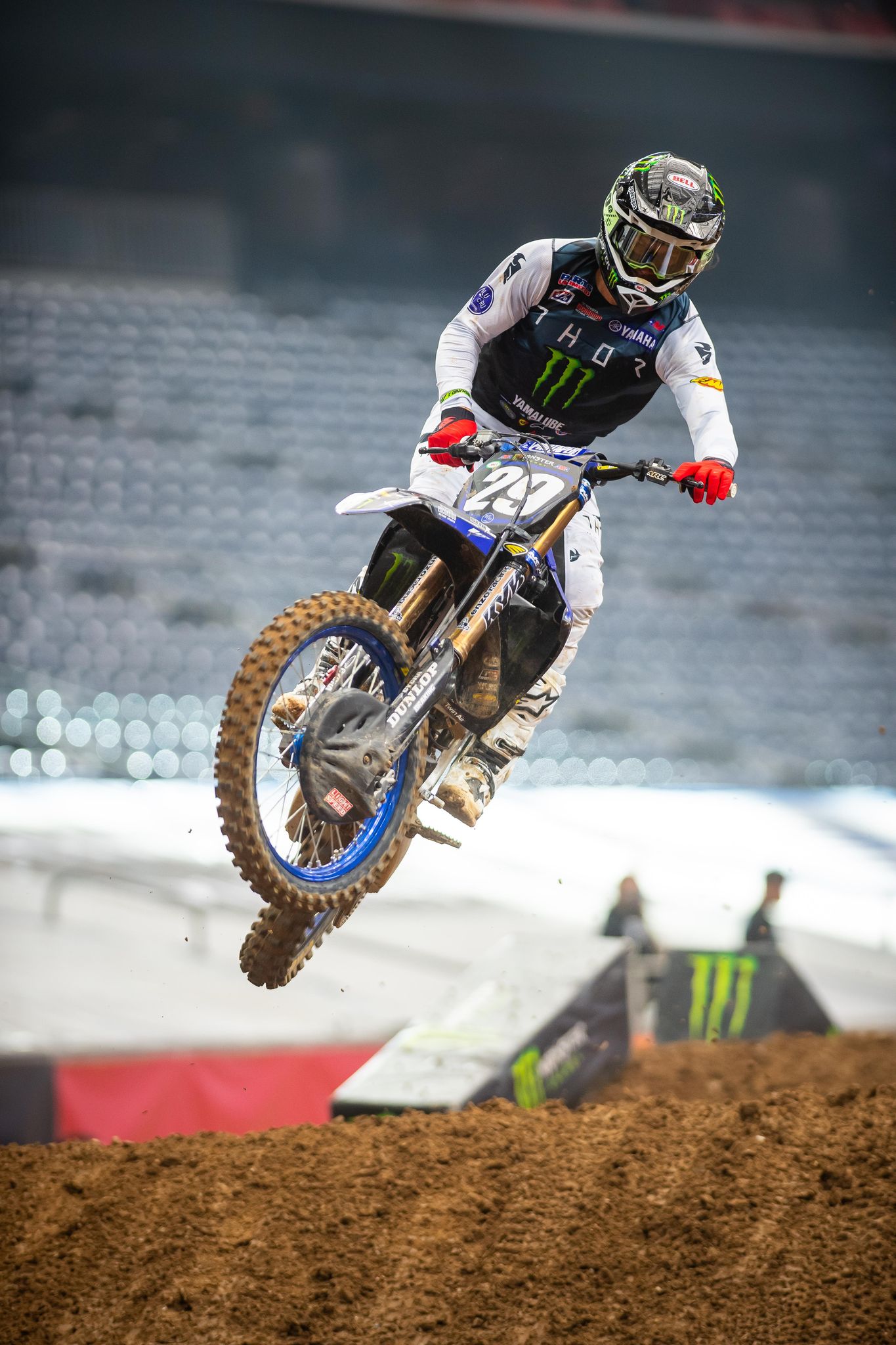 Christian Craig: TMTB! If you don't know what that means, check the Pulp MX tape! I have been on the Christian Craig train for a while and I even mentioned this to Steve on the Pulp Show. I knew that CC would be better on the Star Yamaha team because he is more on his own, on a better bike and is in a different mindset than he was last season. Compile all of those positive attributes and add those on to his whoop speed, that is best in class, a riding style that is probably one of the best in paddock and you have a rider that is going to be "THE MAN TO BEAT"! Saturday night didn't come easy for CC29, but Houston proved that his mental game is better in 2021 as well. You could tell by watching Christian speak on the podium that he wanted that one REALLY BAD! Hey Matthes, get the clippers and the BIC ready to go!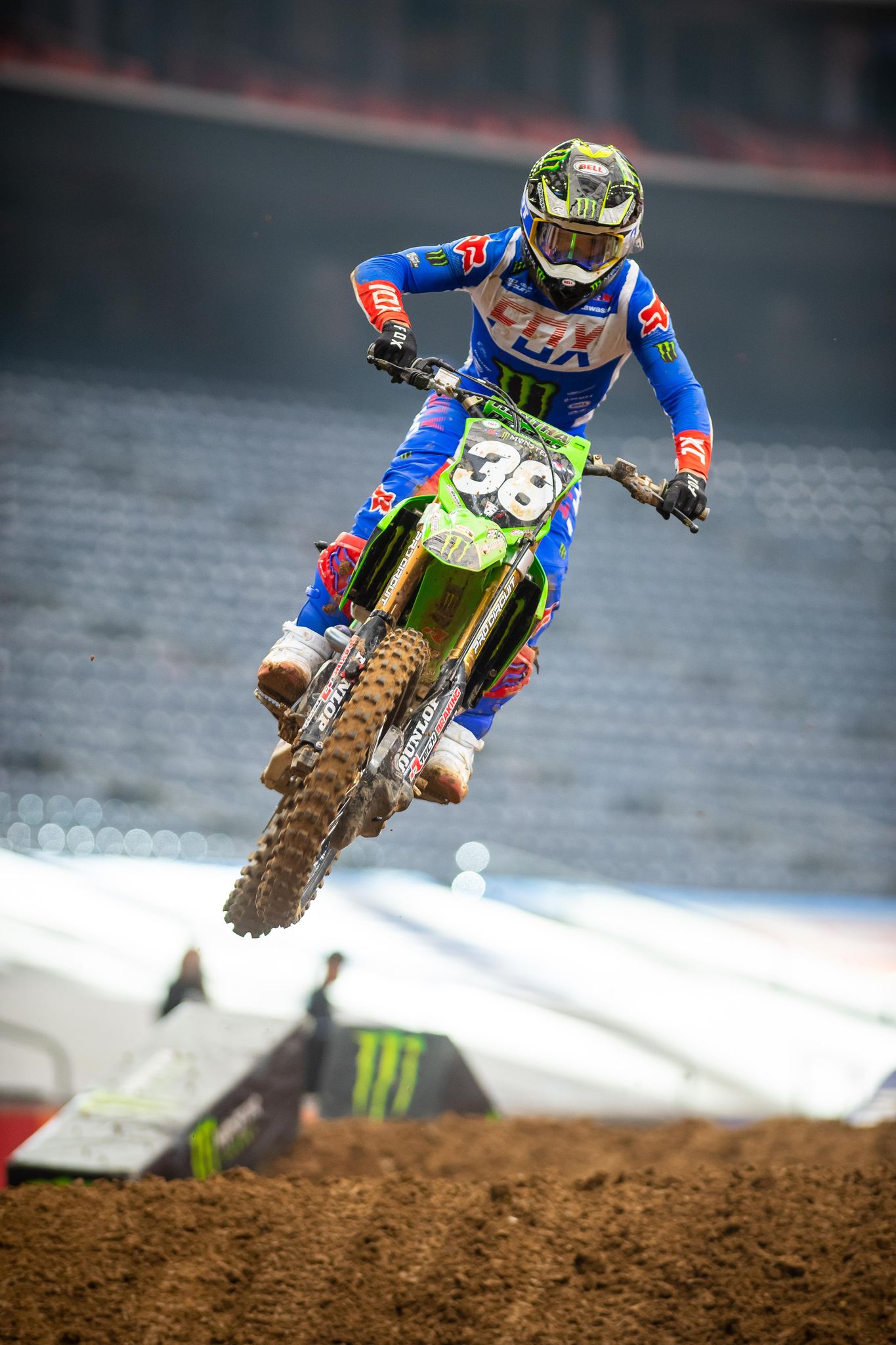 Austin Forkner: Austin will be better in the coming rounds, For him to get second with the recent injuries he has gone through is damn impressive. People don't really know, but Austin hasn't been back on the bike that long. With a better start on Tuesday night, we could see Austin fighting for the top step of the podium. Don't forget that Pro Circuit had to start with an all new engine package in 2021 and to me the bike looked like it was pretty good off the gate on Saturday night. Good job to Ivan Tedesco for getting the bike ready for the boys as well as all the PC mechanics for working late nights. Austin seems to have re-found some of that #homelife too!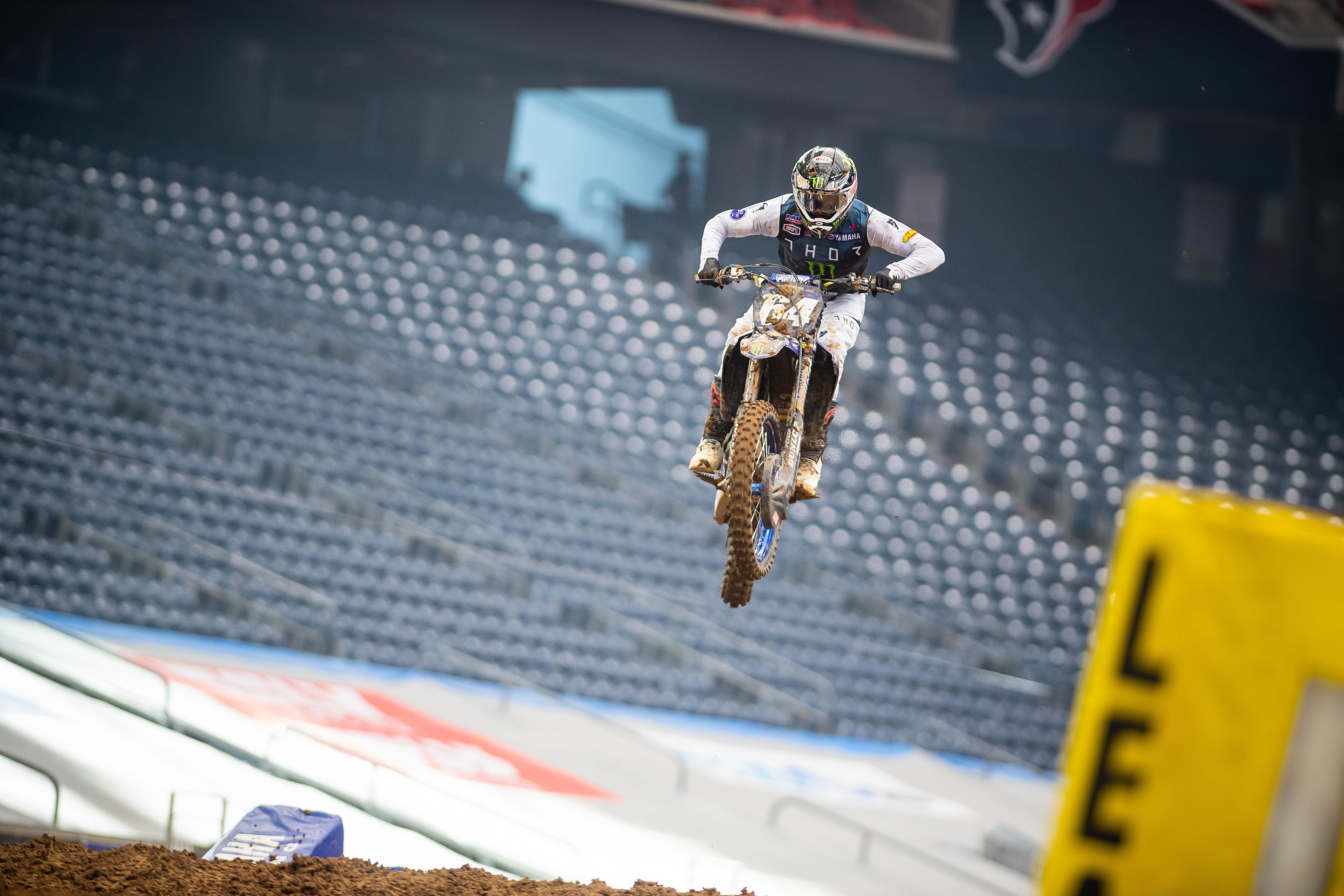 Colt Nichols: Colt's third place is underrated. Injuries have plagued the naturally gifted rider, but it looked like his fitness is on par with the others, he will just have to get a little more aggressive if he wants to keep pace with the front two riders.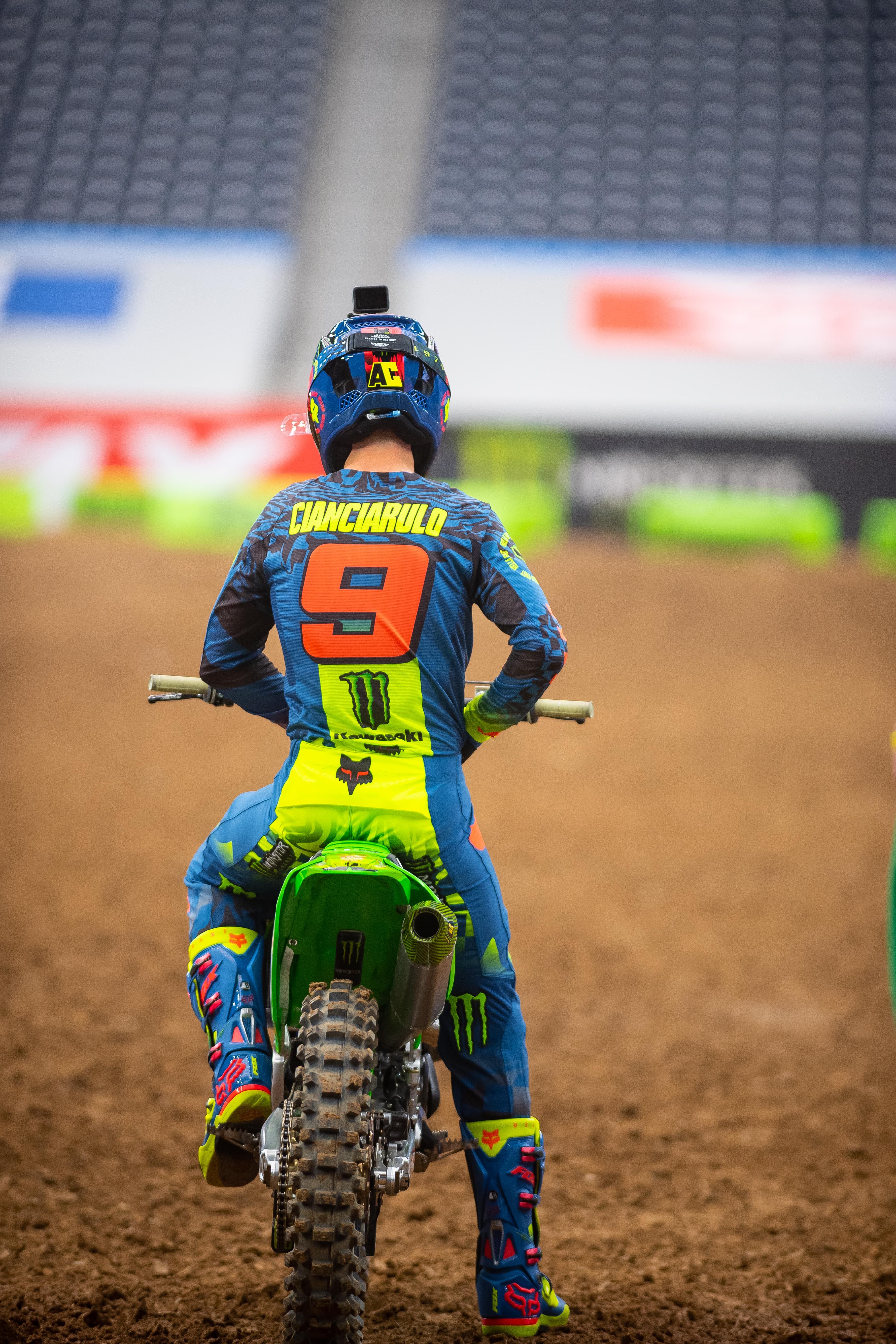 Adam Cianciarulo: AC just didn't look right did he? I felt like he had some good speed, but couldn't quite hang on to that speed for 20 minutes. Don't fret AC fans, he will get better and you can guarantee he will be in the mix before we leave Houston.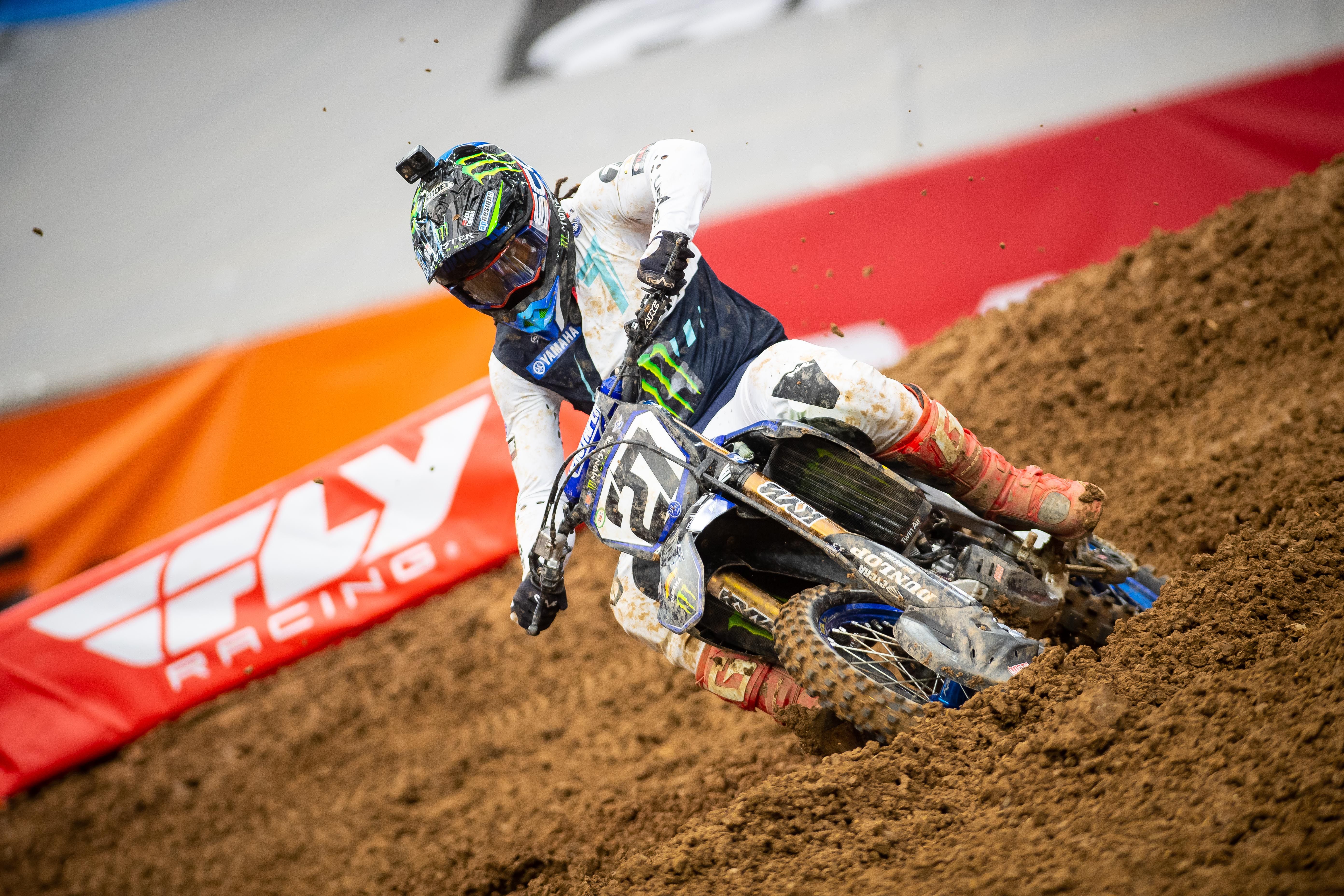 Malcolm Stewart: Mookie was the first Yamaha rider in fifth place and to me that is damn good! Mookie's fastest lap came on lap 5 and that was a 44.852. Barcia's fastest lap was on lap 4 and his was a 44.519. Mookie is on pace with the riders in front of him and with this top 5 finish he should gain some confidence going into Tuesday. The Star Yamaha YZ450F looked good in the whoops and that was something I couldn't say last season. Star Yamaha is also on a new KYB fork that I had the pleasure to ride with a little last year and I can tell you it is one of the best fork's that I have ever ridden. I don't think Mookie is on it and if he is, he must have switched recently as he was on a KYB PSF1 fork. I can't divulge too much info on the fork, but just know that it's the best of both worlds, if you know what I mean.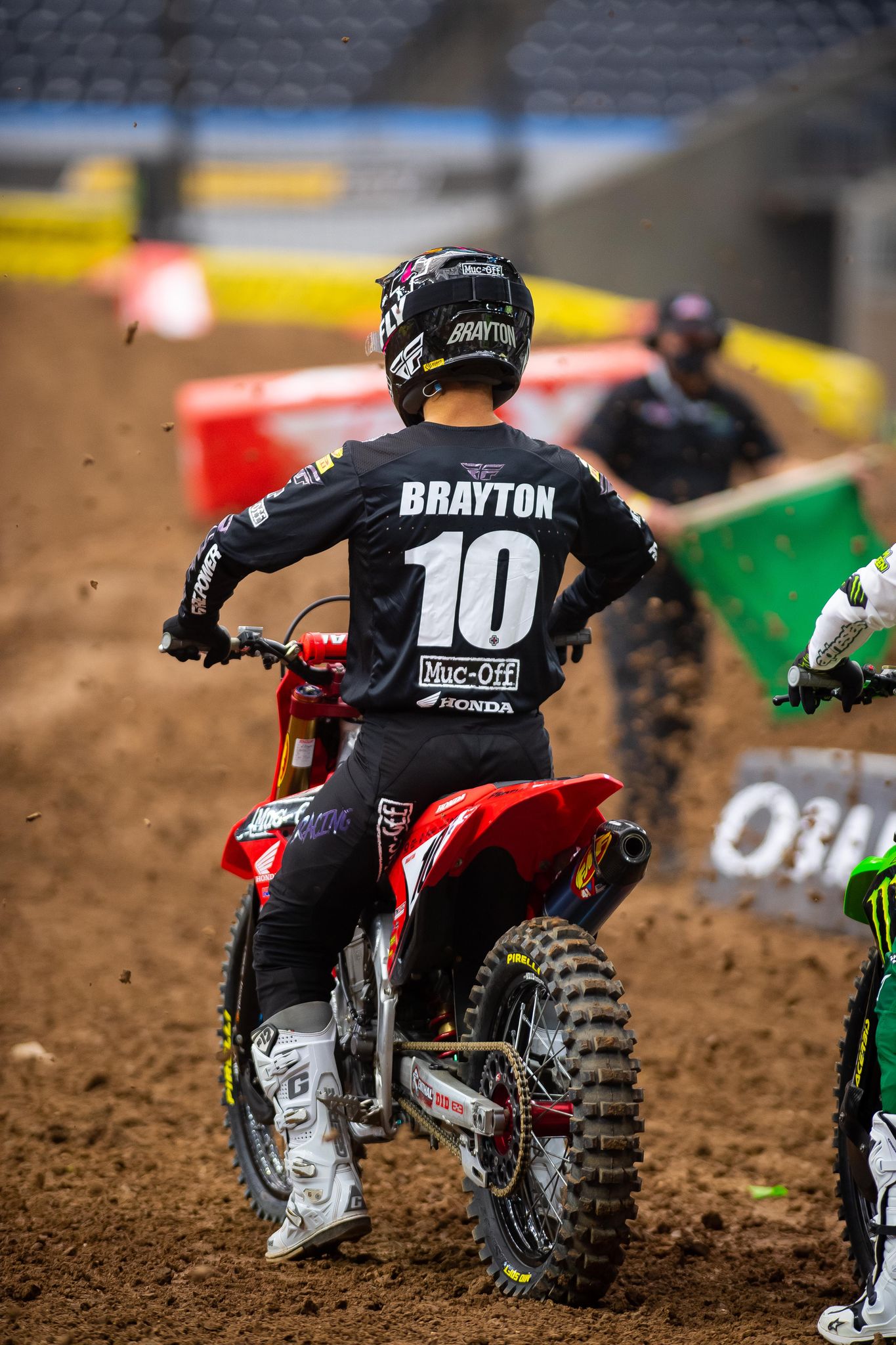 Justin Brayton: Great ride JB and the Muc-Off Honda team. A sixth place at the opener is nothing to be ashamed of and I think JB will only get better from here. I do know that he may detune his Honda a little before next round to possibly get some added rear wheel connection. JB is known for liking A LOT of bottom end, but maybe Jamie at Twisted Development has found his limit? I will get to the bottom of this a little more in the coming week. If you look above you will notice that JB is running Pirelli. He had a choice to chose Dunlop or Pirelli and he chose to run the Scorpions.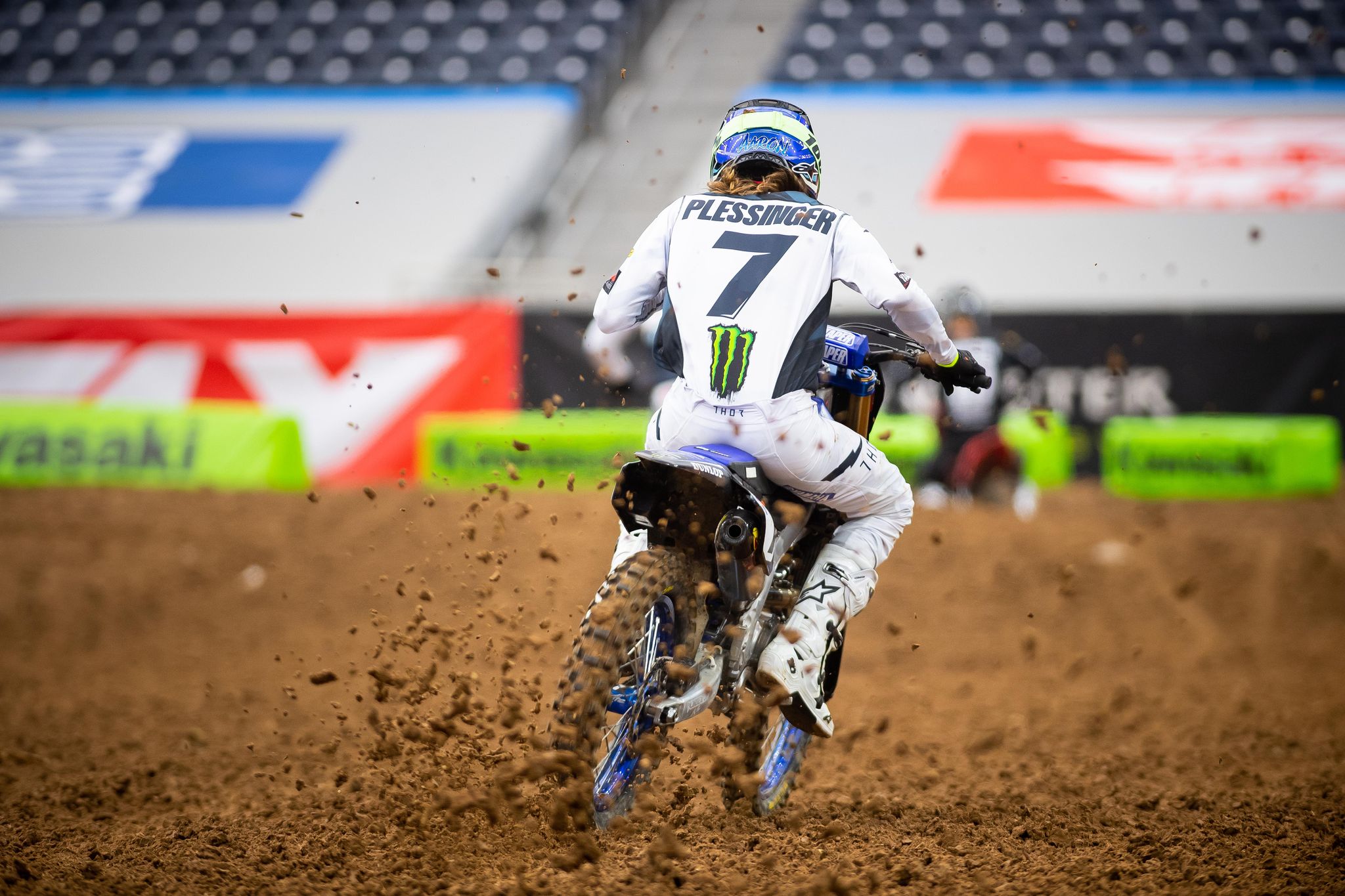 Aaron Plessinger: Honestly I thought Plessinger wouldn't do anything, but I am happy to announce that I was wrong! An eighth place in a stacked field and being only a few seconds off from sixth is a great way to start the season. His lap times in the main event were top five worthy so coming from a horrible 2020 to a top 10 in Houston is a great way to start. Too bad Brayton held him up a little though.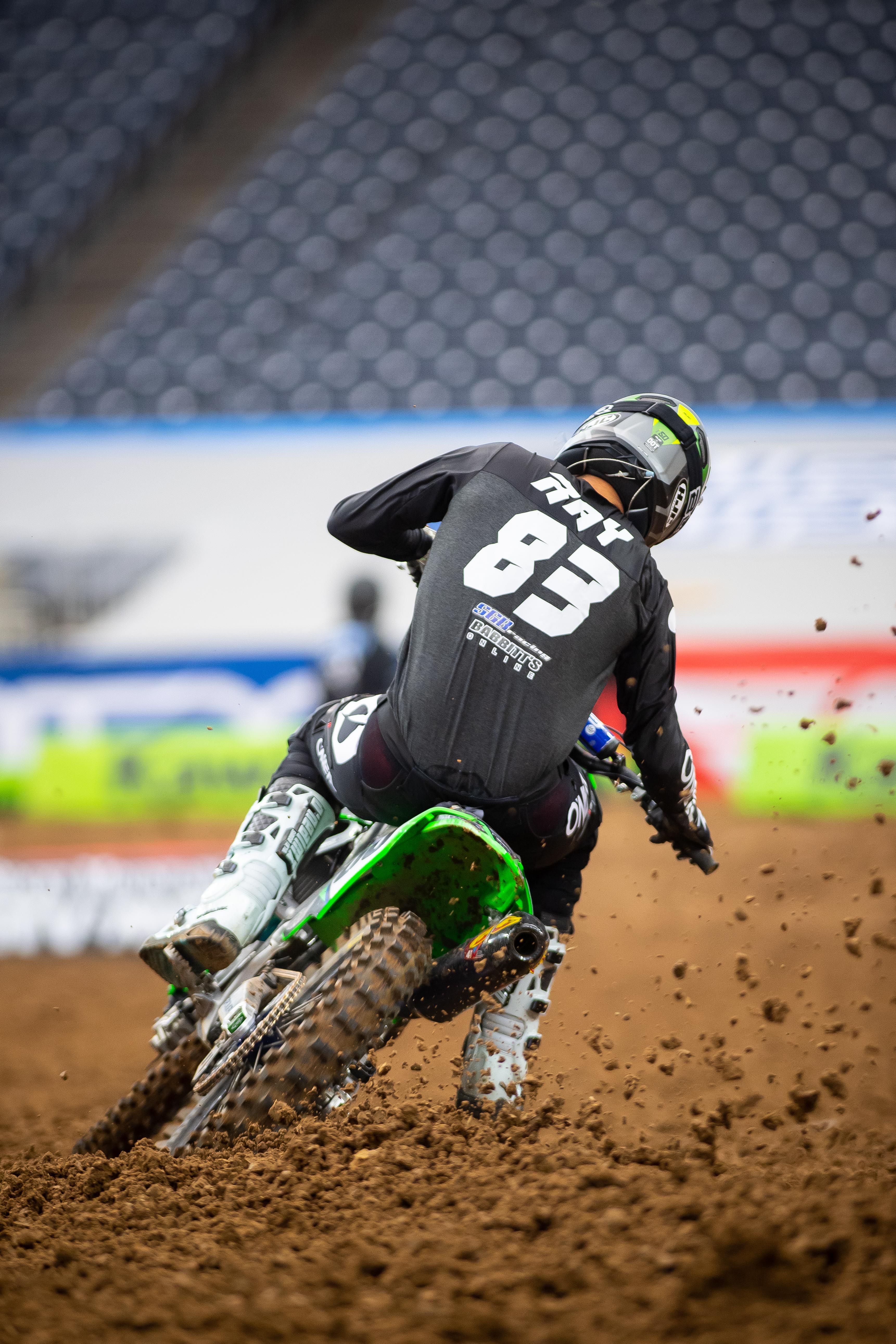 A-Ray: If you read my picks on Racer X Saturday you saw that I picked A-Ray to make the main event. Making the main event the first round is NO JOKE! A-Ray got in via LCQ and then proceeded to get all buck wild in the main. 22nd in the main is not what he wants, but damn the guy does lay his balls on the gas tank doesn't he? Hey Steve and JT how about you saying A-Ray wasn't going to make the main! Remember that? Yeah, me too. Maybe you guys should call  me if you want to know the REAL scoop! I mean I am the one at the tracks during the week.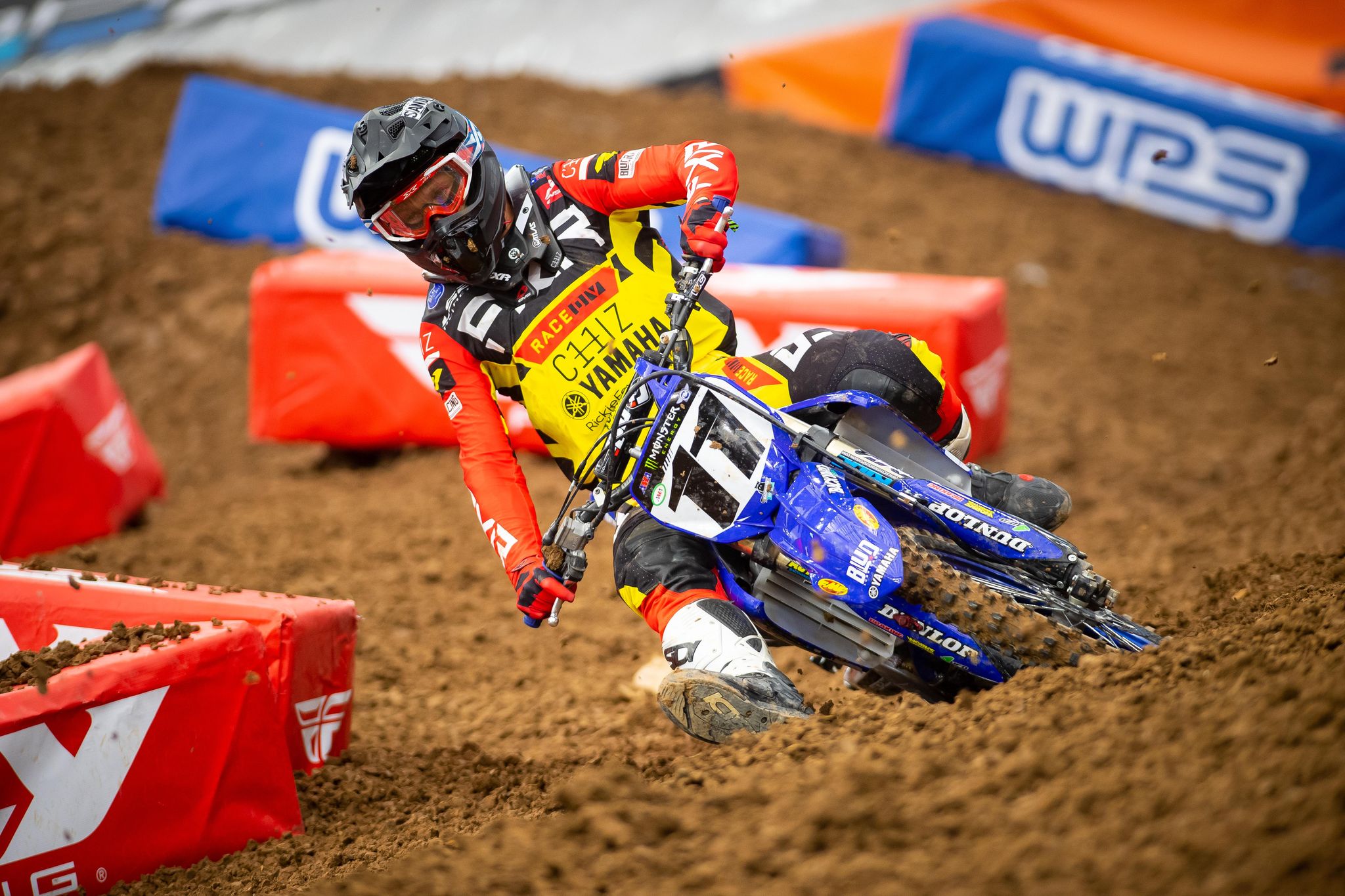 Chiz: Stock YZ450F with a FMF muffler. That is all that Chiz is running. How do I know this? Chiz and I have spoke about bike set up from time to time before the season and he literally is running a stock bike. Yes, he even is running a stock ECU map! All zeros for Chiz! You can't beat experience and Kyle has a lot of it. That experienced coupled with the love the guy has for racing makes for a lot of pissed off younger riders when he beats their ass! I love it! If you want to root for a dude that is TRULY riding a stock motorcycle, look no further than #11.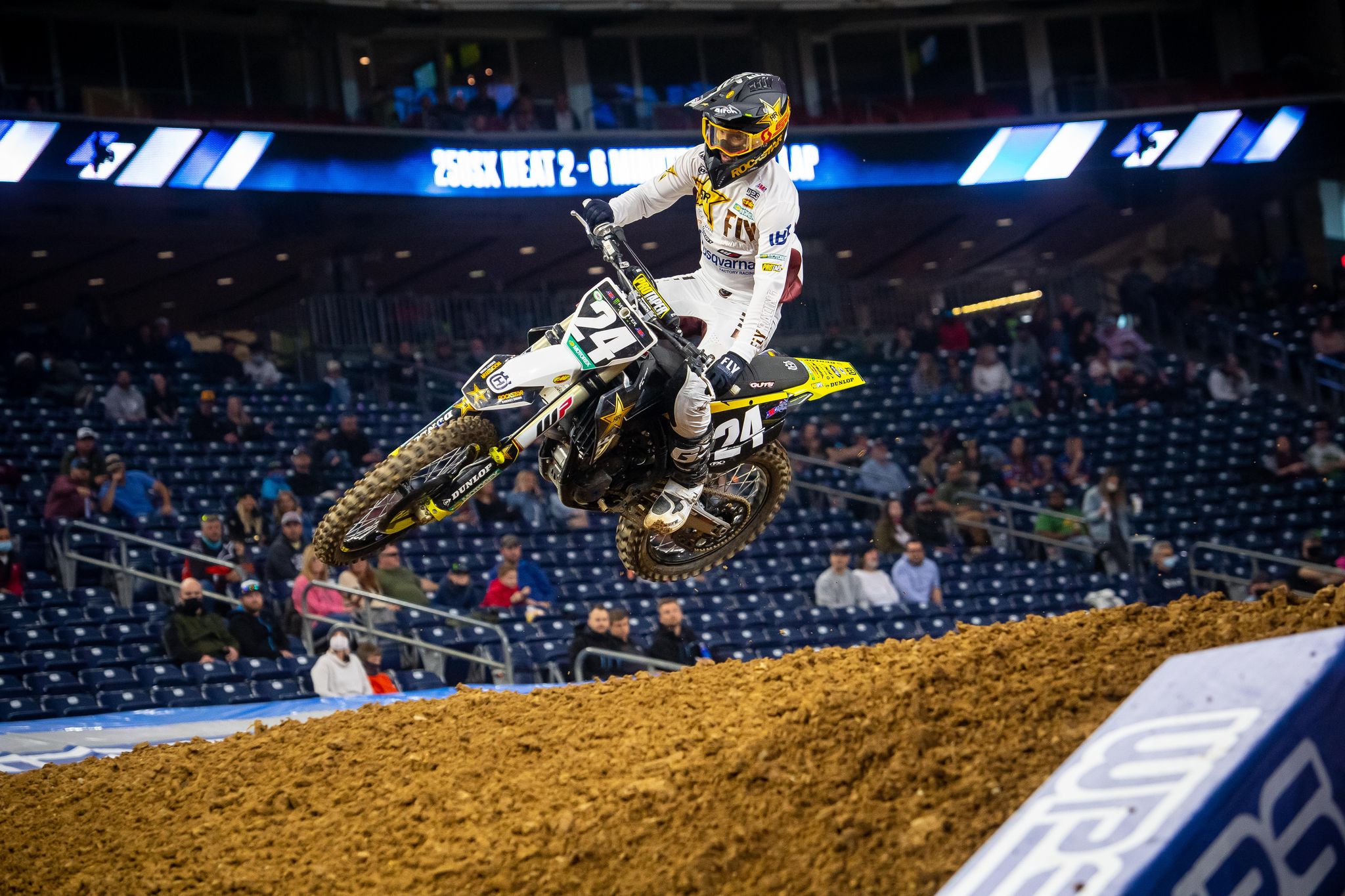 RJ Hampshire: RJ is fast! His speed was really good, he just needs to stay off the ground. His bike set up also looks better than last year's set up from what I can remember. The bike itself looks to be a little faster off bottom, but RJ will have to stay off the ground reap the benefits of his newfound engine character. I will say RJ had some bad luck and with the cut to his finger from Craig's smash and grab, he might have a lingering problem to do with on Tuesday night. However, if anyone knows RJ, the last thing he will do is rollover. He will be a threat to win a main event before we leave Houston. You'll see.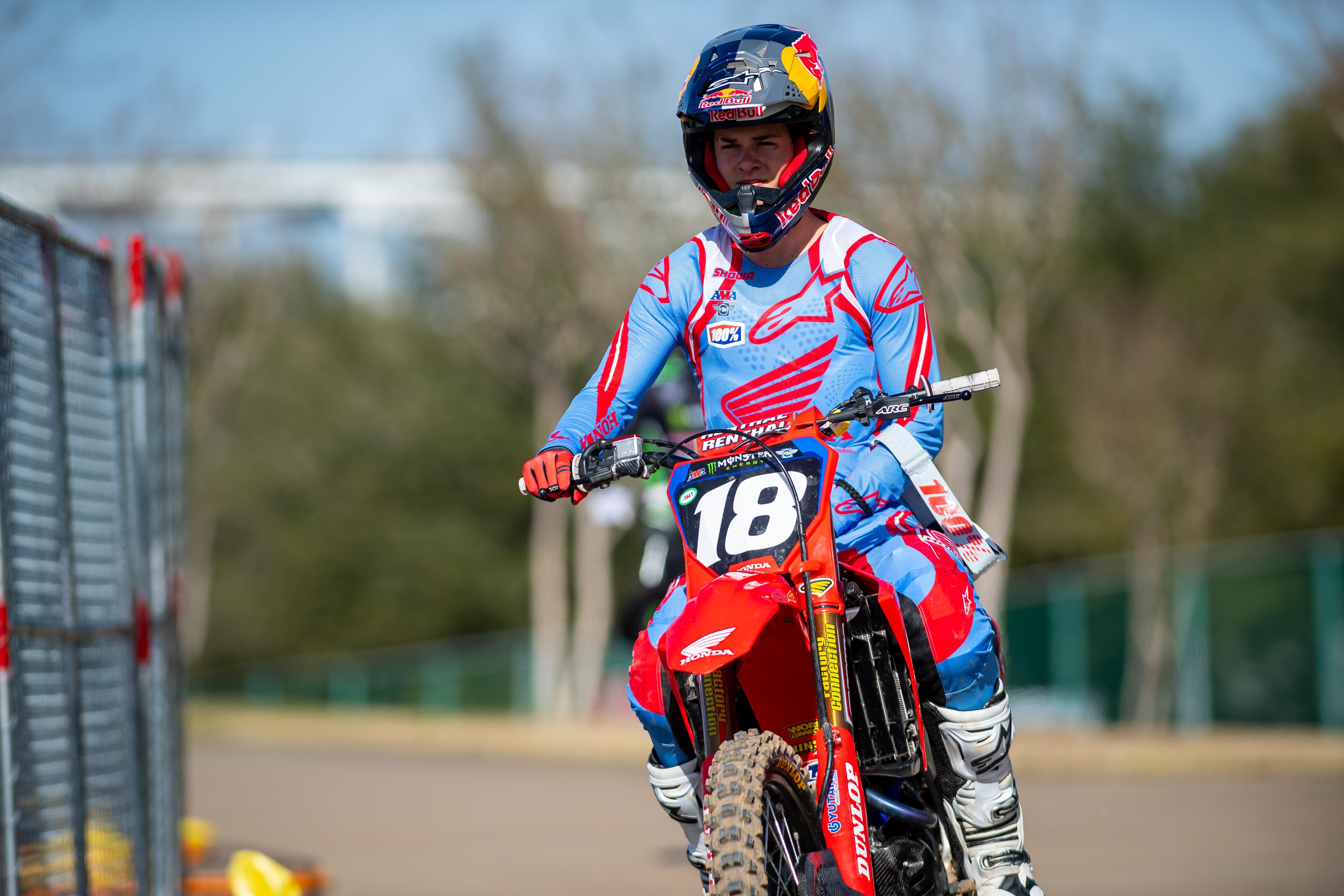 Jett Lawrence: I would like to thank Jett for getting my kid on the "riding with the necklace game". Jett had flashes of speed, but I still think he needs to get a full series under his belt to really reap the benefits of his raw speed. His racecraft/mental game needs to catch up with his raw Supercross talent. The dude is insane to watch ride and has great style. To me Lawrence has the second best riding style in the 250 class, behind Craig. 
Air Shock Madness: Everyone needs to calm down with this air shock stuff. No they will not be going into production and yes the air shock is better for SX. You will not see the air shock in MX, but with SX the air shock provides more hold up, a lighter CG feel as well as more plushness in the whoops than a coil spring. That is why you see more than one rider running it. Webb did go back to the coil spring for the night show I heard though. 
Top Three Best Dressed: The two things I look forward to the most at opening rounds is the bikes and the gear. Several gear companies came out with LE gear sets for H1, but I have narrowed it don to my top three. Here is who I thought looked the best Saturday night: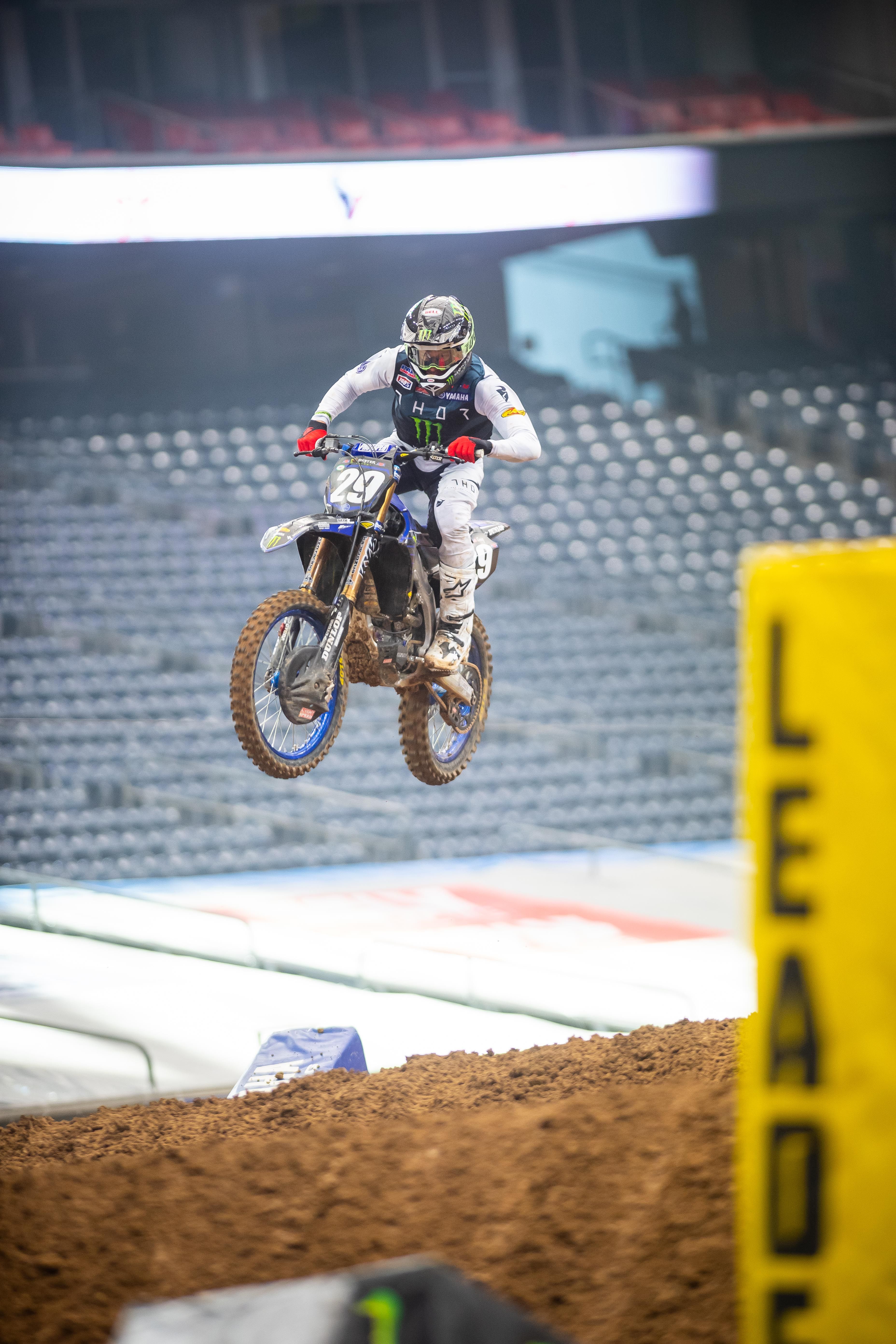 Thor MX > Star Racing Yamaha guys looked clean with that blue and white set up. I am in love with clean looking gear and Thor did a simple mean design that popped on TV.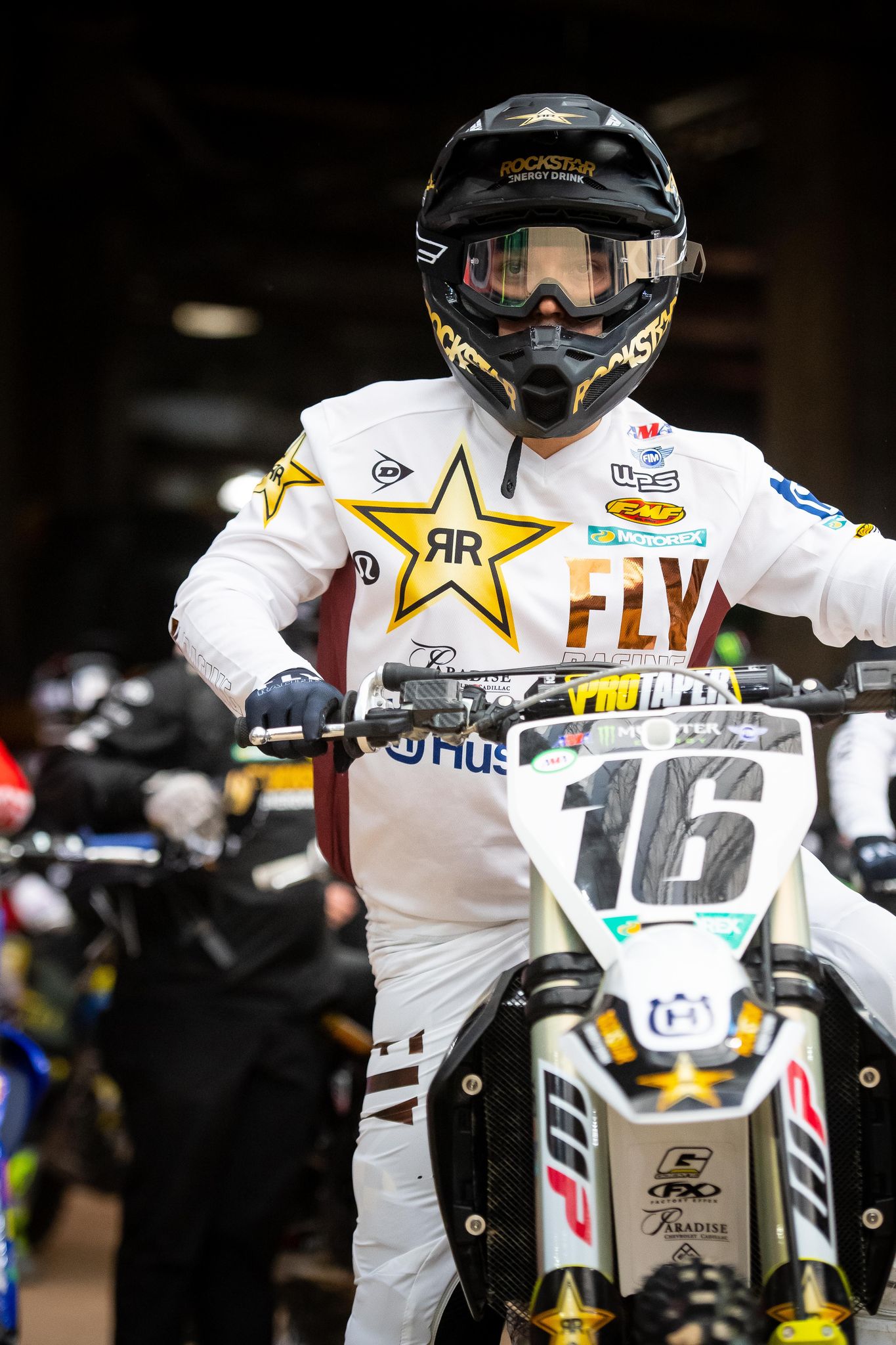 Fly Racing > White gear! B-E-A-U-T-I-F-U-L That is all. Oh and screw you JT and Max!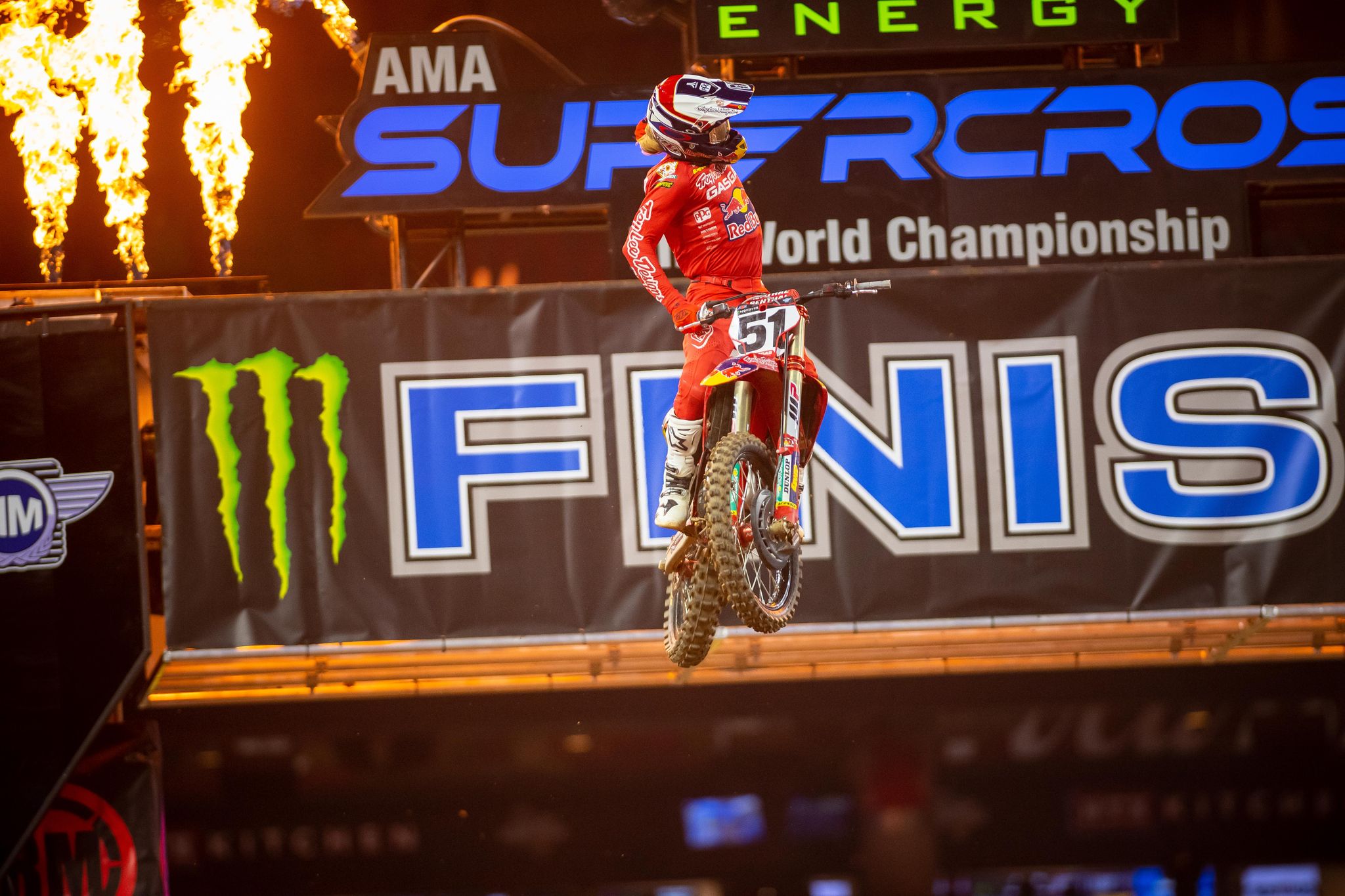 Troy Lee Designs > Barcia's set up just looks bad ass! The mostly all red gear against that Gas Gas just looks tough. Again, solid colors for the win!