Just when you thought it was going to be a mud race, the guys over at Dirt Wurx do an amazing job to clean up the track for some great racing. Here are some notes from Orlando 1: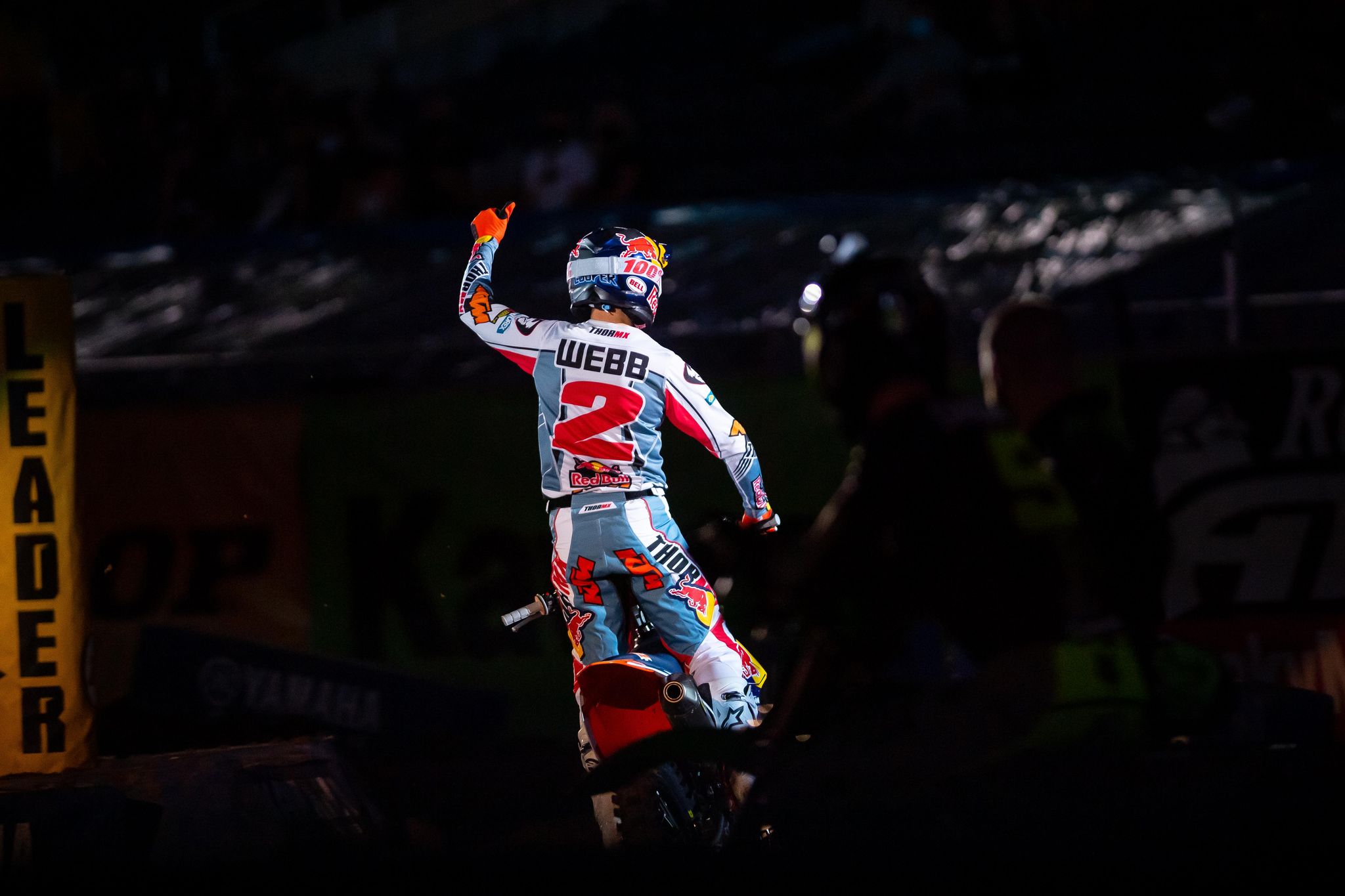 Cooper Webb: You could just tell that once Cooper was in third (after the start, in the main event) that he wasn't going to have this one slip by him. However, after the checkered flag waved in his heat race you could see he was visibly upset abut not getting a good start as well as finishing where he did. So…. In typical Coop fashion, he had a big risk big reward line in the whoops and was just on the edge each time he went through them. The nice thing with running the edges of the whoops is that they are still fresh, but the bad thing is that there is no room for error. Coop made it work and he came away with his second win of the season. Managing a race is what he does best and he did it superbly in Orlando. Oh and Coop ditched the air shock for the traditional spring.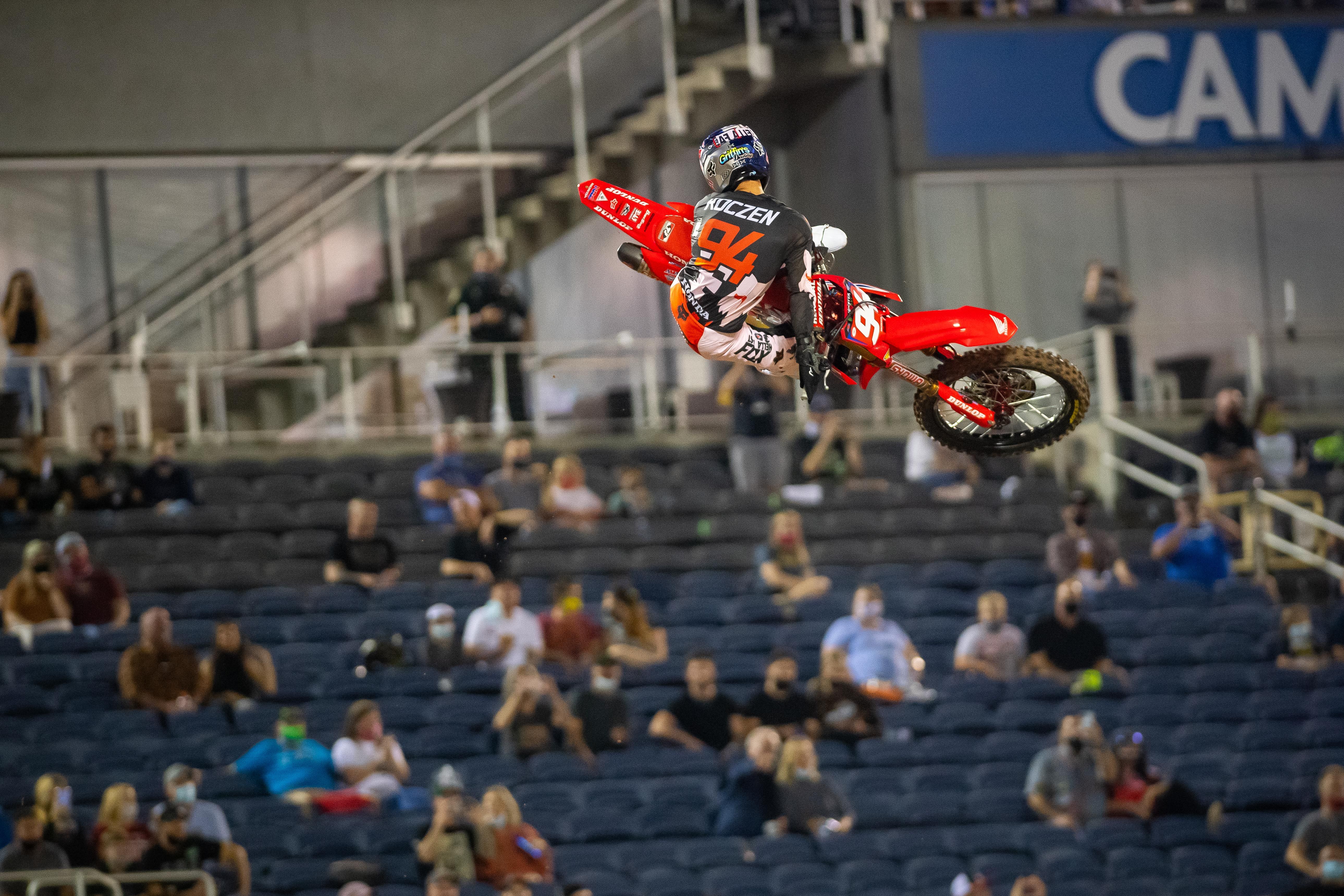 Ken Roczen: Ken rode great and he knows that a second is some good points and that he doesn't NEED to go after a win if he's already at the limit. He is in this series for the long haul and realized after a couple sketchy moments in the main event that he needed to collect some valuable points. These slippery conditions suited the Honda rider as well as suited the bike he is riding. Could we see Roczen's teammate back next week? My sources say we should!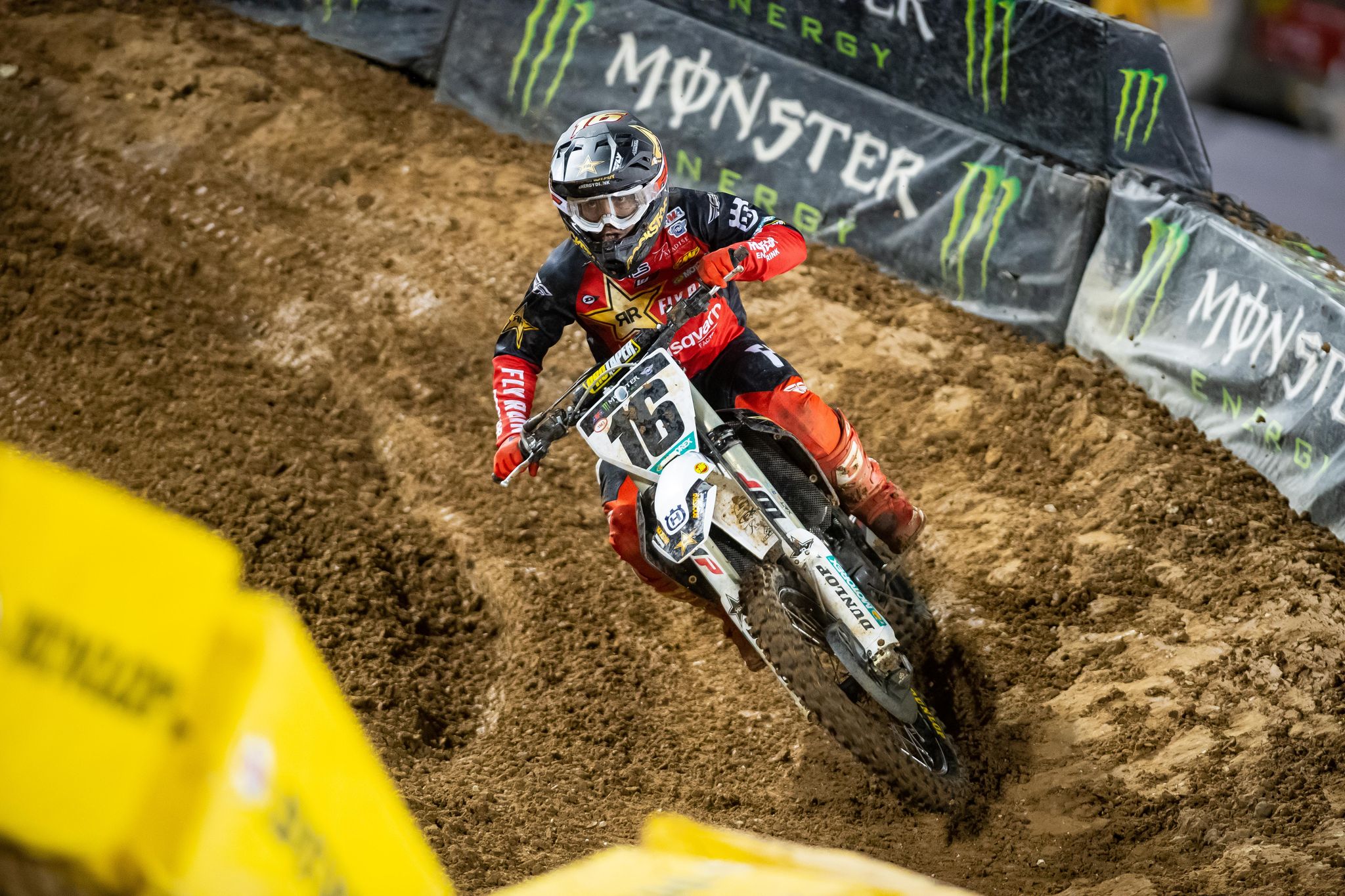 Zach Osborne: It's amazing what a good start can do these days for your results. Zach has had flashes of great rides and then a couple that were kind of not so great. Look for Zach to start steamrolling some podiums off as he gains more confidence running up front.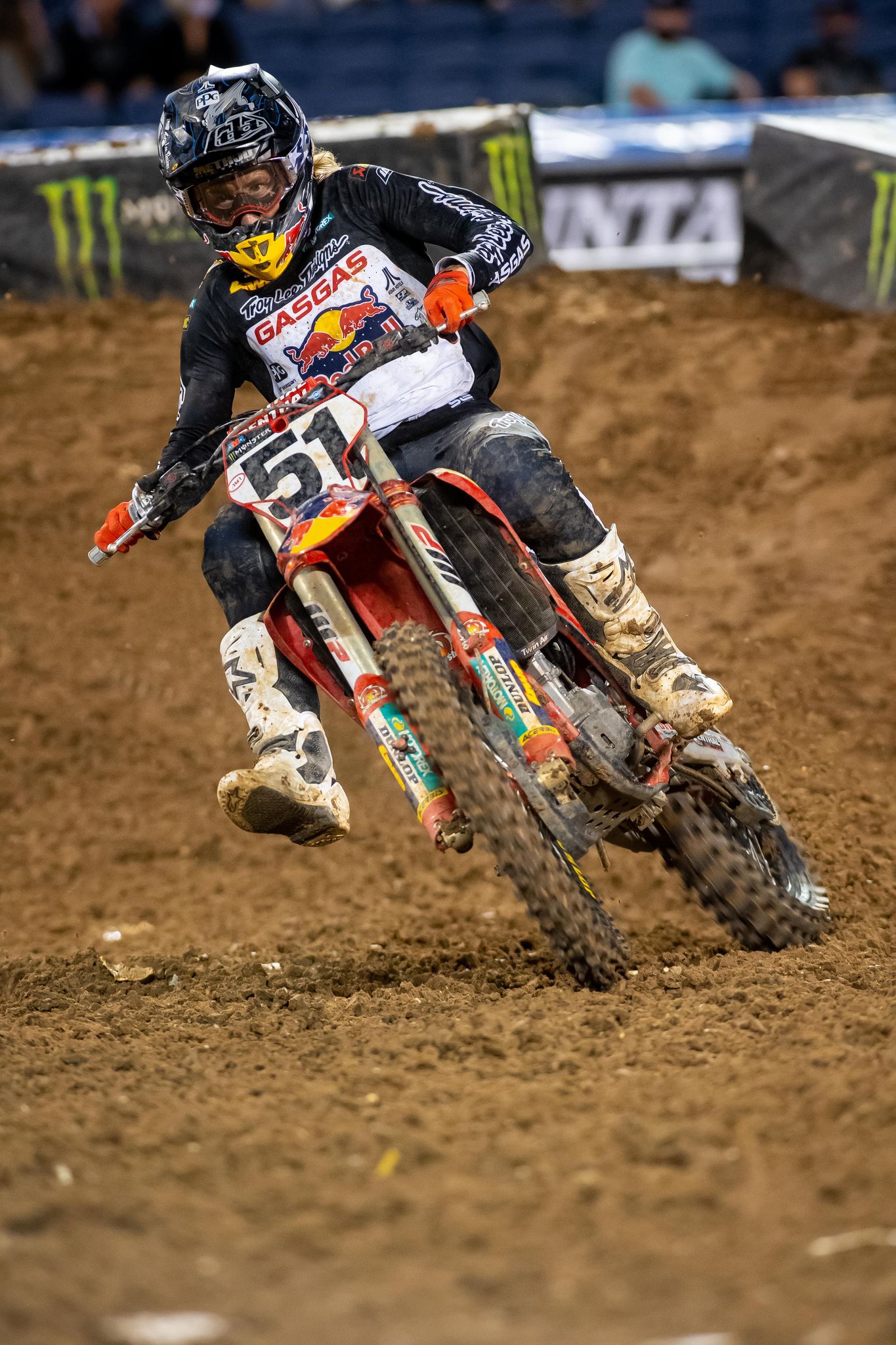 Justin Barcia: I want to take note on how much better Barcia's starts are this year. Wow! I think he has put himself through the first corner in the top 5 more this season than all last season. The Gas Gas engine really does seem to suit him coming off of the grate and it looks like ol Bam's aggressiveness stays intact the whole moto. If it wasn't for that nac nac through the whoops, I believe he would off held off Zach for third.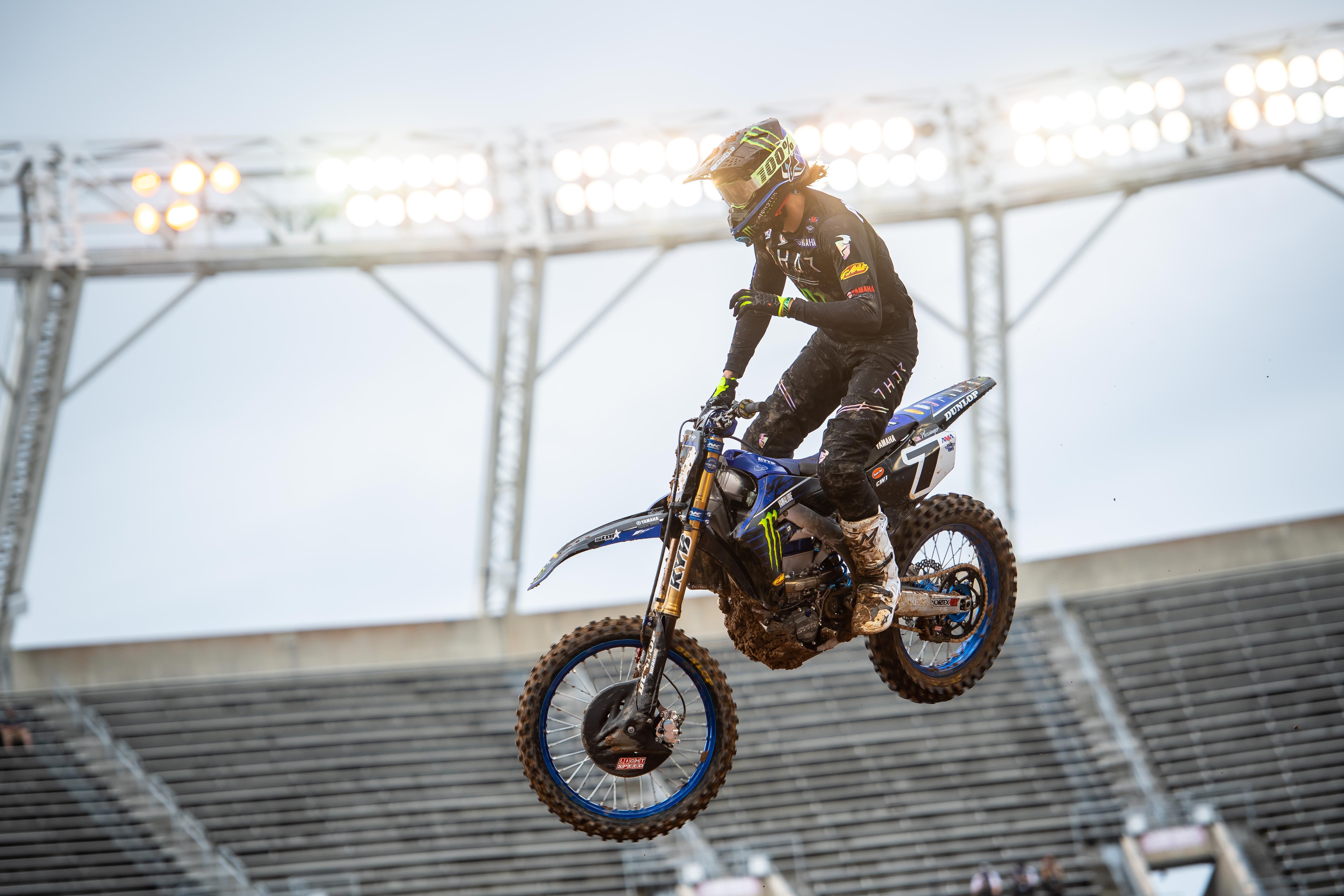 Aaron Plessinger: Hardpack and slippery isn't the YZ450F's favorite condition. Aaron rode the Yamaha really good considering that the Yamaha's doesn't shine on tracks that take some throttle control. Plessinger's size does help when it comes to these types of tracks where he can manipulate that long body across the bike to get traction. You could tell that Mookie wasn't feeling it, as the Yamaha would wheelie coming out of almost every corner which is why "I think" he didn't do as well.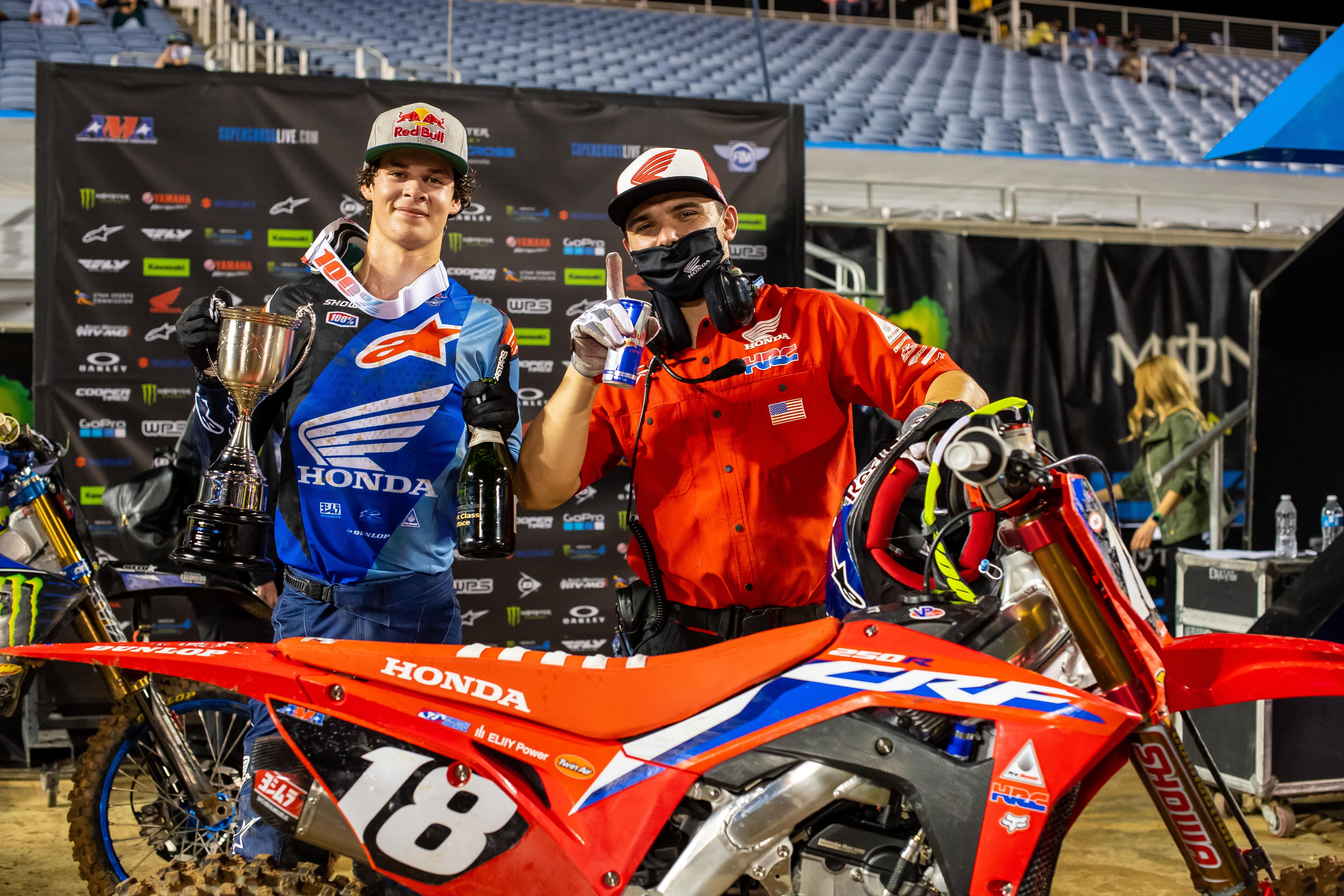 Jett Lawrence: "Bum shoulder smooths out rider" should be the headline of the 250 Main Event. Honestly, Jett looks better to me than he did at the beginning of the series. It looks like he is more precise and can hold on to the bike longer in the race with less body movement. Even with pressure from Colt, Lawrence managed the race well and could actually focus on his lines without issue. Unlike earlier in the season. With some time off he could be a spoiler to Colt's points  lead.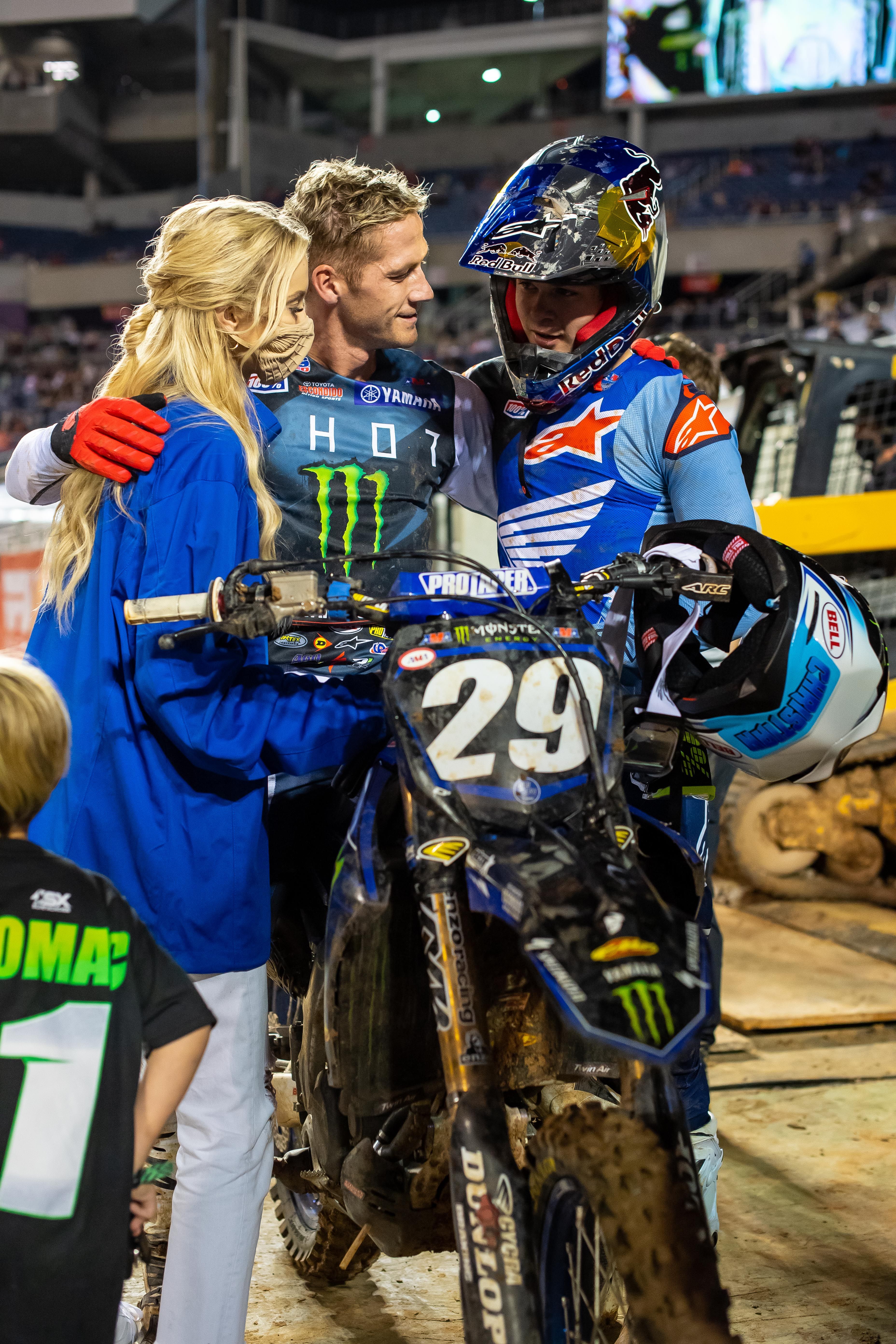 Christian Craig: When I watched the crash and saw CC grab his hand, I immediately thought to myself "SHIT"! After the win last week and the way he looked in qualifying, I felt Christian was going to add another win under his belt this weekend. However, that was not meant to be and to my surprise he man'd up and got on the box. That is tough to do when you're hurt and you got a million different things rushing through your brain as a racer. With some time off, I think CC will get back to 100% health and the fact Jett will be 100% by the time we race east coast again, could mean that Jett can actually help CC get someone in between him and Colt.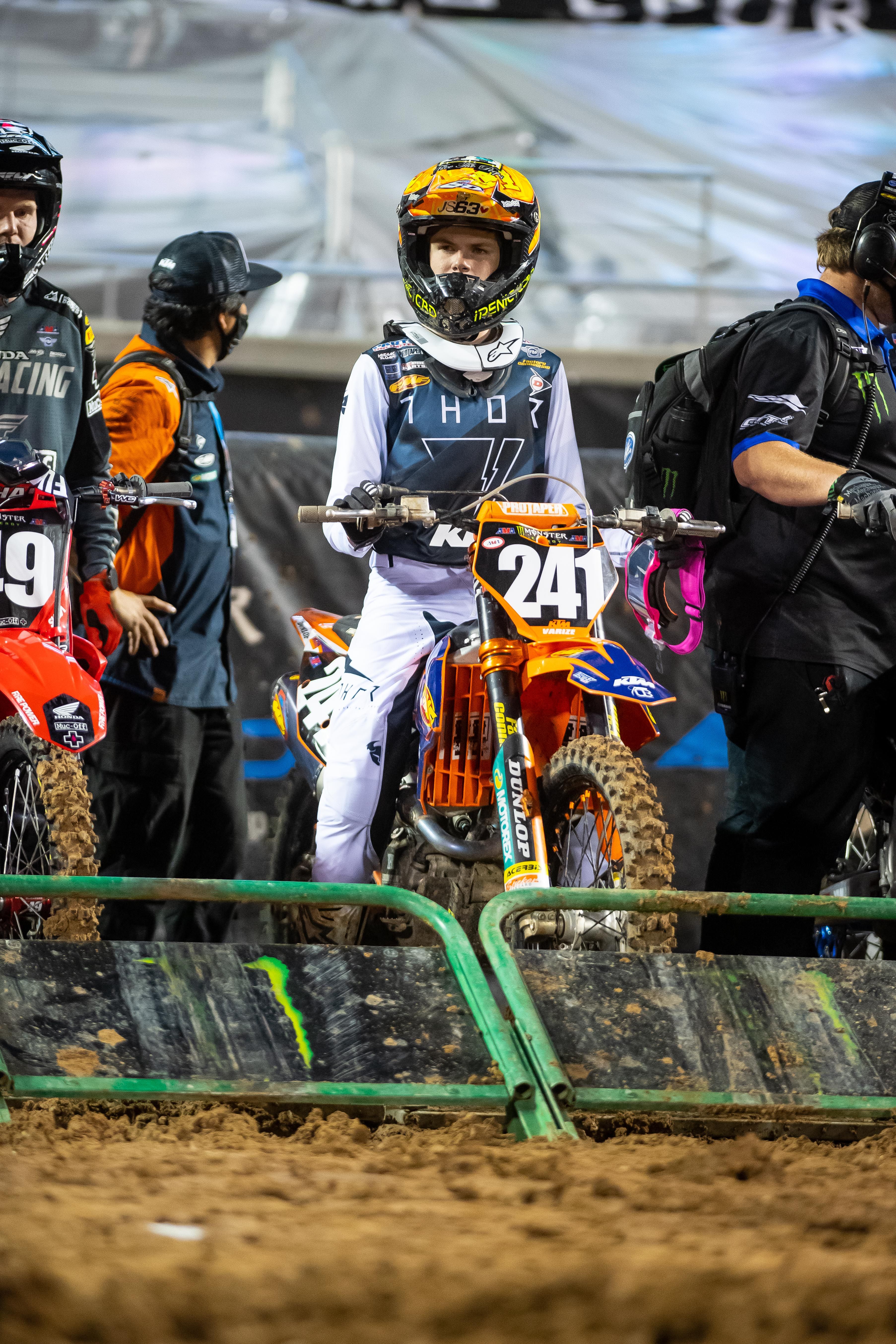 Josh Varize: Been watching this kid ride since he was on 85's. I would see this kid ripping at Milestone and he always looked like he was built for technical riding. Watching what I could from the couch on Saturday night, it looks like nothing has changed. He doesn't seem out of control and his fitness looks to be decent as well. Even though he was the last rider to get lapped in sixth, this kid should be proud of how well he is riding in his rookie SX season.