I have been using Works Connection products a long time. In fact Works Connection was one of my first sponsors when I was 12 years old! WOW! I don't nearly do enough reviews on certain products they offer, but I really wanted to get this one out there because I have been using the Pro Launch start device on all of my race bikes for a few years now. It's a part that is easy enough for my dumb ass to handle as well as a piece to my racing puzzle that I used last year at Loretta Lynn's and the World Vet race at Glen Helen. If you are a blue collar racer and need some better starts here is some info on Works Connection Pro Launch device.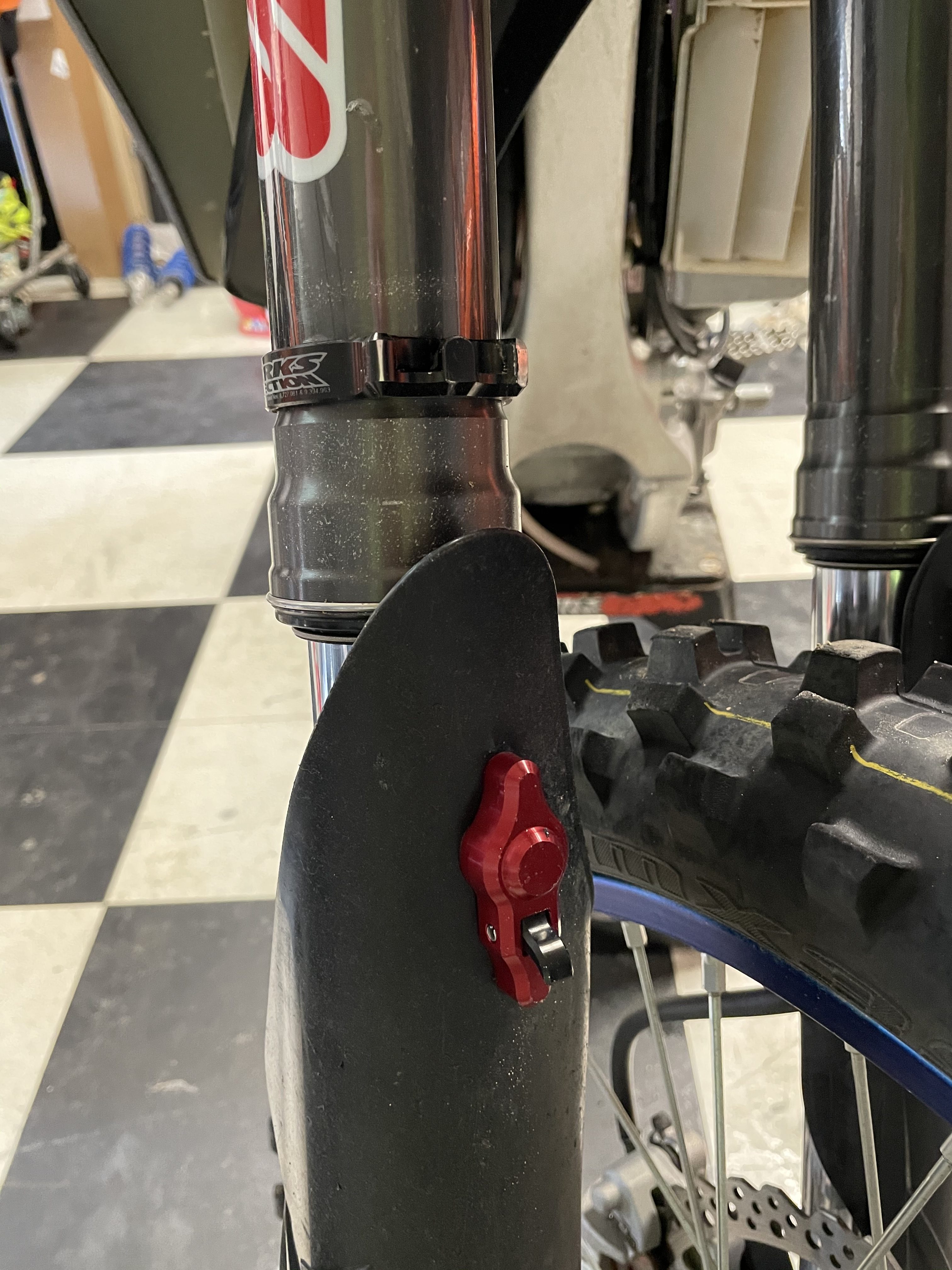 Works Connection had an older design on their start device that used the old school spring and plunger design, but now have since gone to a magnetic locking system on the Pro Launch device. This has been in circulation for a few years now and is one of them most no fuss systems on the market. It is so popular that Factory Honda and Star Racing Yamaha is using this exact same system. Because of its lever-style mechanism and chamfered engagement point, the Pro Launch easily goes over the receiver on the way down and catches on the way up. So simple. that even Mrs. Keefer can manage to catch the engagement point relatively easy. It took her some time, but now she understand that you must hold the lever mechanism up once the ring passes by the mechanism. If you want to take out the mechanic/girlfriend/wife out of the equation you can simply do it yourself. I can either hit the front brake and lift up on the mechanism with my boot or stand in front of the bike and reach down with my right hand to lock the device! Boom! Tall riders can simply pull down the front fender (along with their chest on the crossbar pad while sitting in the saddle.
Works Connection provides an aluminum template with pre-drilled holes, plus three different paper templates in the shape of each bike brand's fork guard to align the aluminum template at 90mm, 100mm and 110mm. Once you choose the location of the device, tape the metal template and use the supplied drill bit to make the mounting hole. I usually run my Pro Launch devices at the 110 mm setting on 450s and 100mm on 250s. I even use the Pro Launch on grate starts as well. The durability of the PL is second to none and I have not  experienced one failure yet on a Pro Launch device that I've used for two full race seasons (over 20 races, that's over 80 motos)!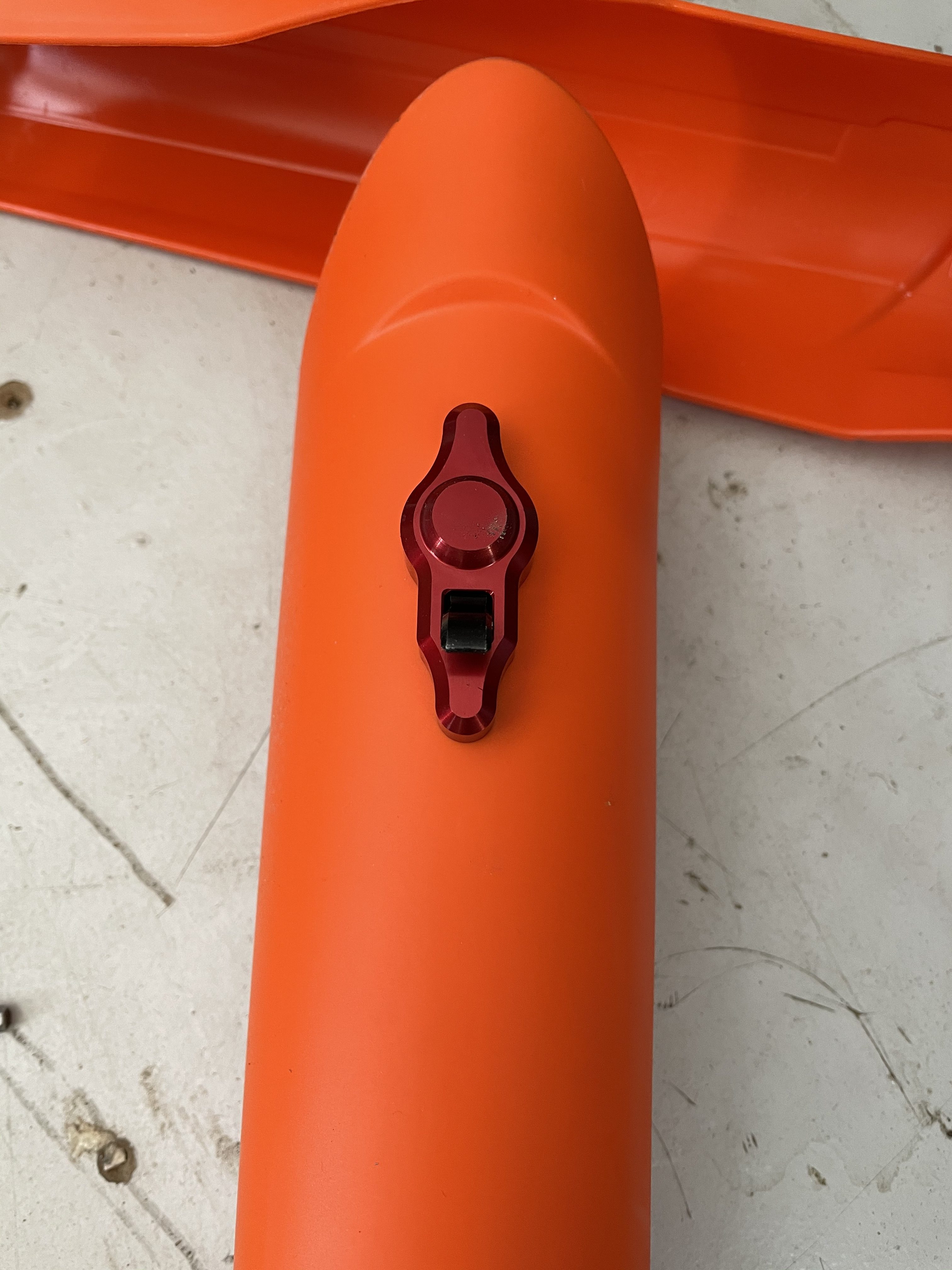 Here is a little Q&A that Works Connection has put together, just in case you have more questions. If you are looking to purchase any Works Connection products you can use the code Keefer20 to save 20% off any WC product. Oh and if you're on a WP Cone Valve fork, WC offers a special ring for those, FYI! 
Q. What's included with each Pro Launch?
A. Every Pro Launch includes a fork ring, trigger assembly, drill guide, countersink and
Any supplementary hardware required for specific models is included at no additional cost.
Q. Why isn't the Pro Launch made to be universal with one kit fitting all bikes?
A. We feel there are too many variables to produce a reliable 'One size' fits all Pro
Launch.
Does a 'one size' pair of shoes sound like a good fit for everyone?
Our design team tailors each fork ring, trigger assembly and instruction templates for the specific year/make/model to ensure an exact fit that yields consistent, dependable, long term performance.
Q. Why doesn't the Pro Launch use a split/hinged fork ring?
A. While you might save a few minutes of installation time with a hinged fork ring,
our design provides a lighter, yet stronger and more reliable fork ring that eliminates the potential failure of a split/hinged ring.
Q. Who designed and who manufactures the Pro Launch?
A. Our in-house design team is responsible for the patented design and manufacturing,
along with packaging, is done right here in Nor-Cal, USA!
Q. What purpose do the fork guard straps serve and do they cost extra?
A. Some brands (e.g. Honda) use a softer fork guard material and the fork
straps provide the necessary reinforcement. And for those applications the fork
guard straps are included at no additional charge.
Q. Can you set the Pro Launch by yourself?
A. Yes. While sitting on the bike, lean over the bars and pull up on the trigger with your
right hand. Then grasp the front wheel with your left hand and pull the forks down far
enough so the trigger and fork ring mate.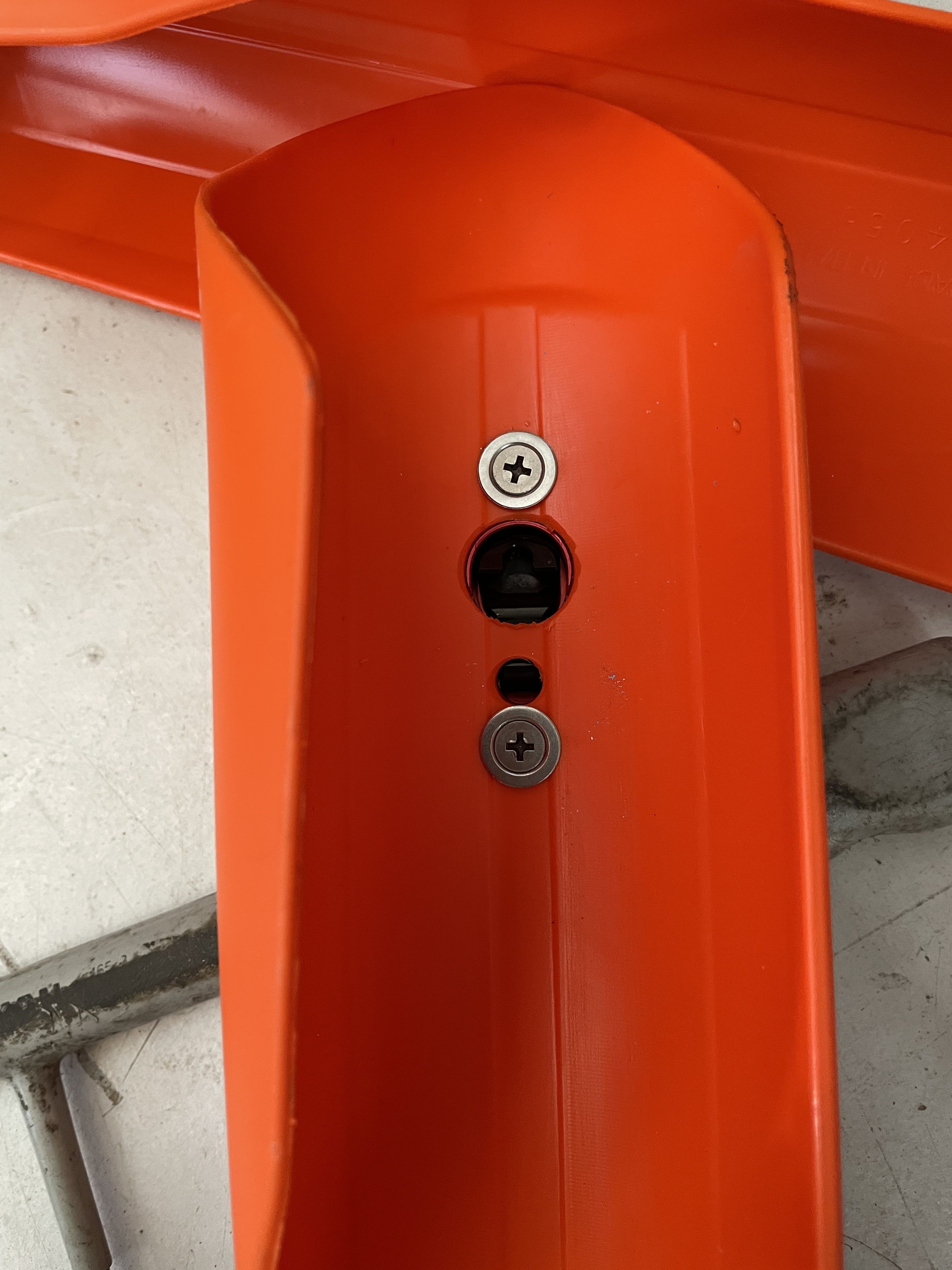 Q. How does the trigger operate?
A. You simply lift the trigger while depressing the forks and the trigger and fork ring
self-latch and mate smoothly. Once you get to the first turn and apply the front brake
the trigger releases from the fork ring and retracts via strong magnets to its resting
position. The resting position of the trigger makes it impervious to a rock strike
accidentally engaging the mechanism.
Q. Does the Pro Launch add weight to a bike?
A. The Pro Launch weighs in at 50 grams (1.76 ounces) making it the lightest on the
market.
Q. How long does it take to install the Pro Launch?
A. Typical installation time is about 30-40 minutes.
Q. How do I know where to mount the trigger and fork ring?
A. Our step-by-step instructions include a bike specific paper template for the trigger
location and photographs to illustrate the fork ring location. These instructions are
included with every Pro Launch and are available to download from our website.
Q. Can you service the Pro Launch.
A. We assemble the Pro Launch onsite so we have every replacement item available.
Q. Who uses Pro Launch?
A. Anyone looking for the advantage in getting off the start gate first. That includes
amateur riders on minis all the way up to Factory Pro Teams.
Q. Where can I get a replacement paper template?
A. On our website navigate to your Make/Model/Year, select the Pro Launch page and
it's available to download by clicking on 'Instructions'.
Q. What if my bike isn't listed?
A. E-mail info@worksconnection and we'll get you an answer.
Q. Will the Pro Launch work with aftermarket fork guards.
A. The Pro Launch is designed for use on the stock, OEM fork guards.