In an ode to Jason Weigandt's love of outliers, here's some somewhat significant and sometimes simple stats from the first round of the 2021 pro motocross season.
450 CLASS
Dylan Ferrandis won his first moto and overall in his first ever 450 pro motocross race. He was also 3rd fastest in each moto. (Disclaimer: I choose Ferrandis as my sleeper championship pick).
By my tally, there are 10 riders in the history of the 250/450 class that have won their first ever moto. 8 of the 10 also won the overall (only Douglas Sanger and Brian Swink didn't). Let me know if I'm missing any.
Of particular note, fellow Frenchmen Jean Michel Bayle went 1-3 for 1st overall in his first 250 race at Gatorback in 1989.
Douglas Sanger at Road Atlanta in 1972*
Pierre Karsmaker at Meaning Cycle Park in 1973
Rick Johnson at Hangtown in 1982
Jeff Ward at Gatorback in 1985
Jean-Michel Bayle at Gatorback in 1989
Brian Swink at Gatorback in 1994*
Sebastien Tortelli at Glen Helen in 1999
Ricky Carmichael at Glen Helen in 2000
Ryan Villopoto at Glen Helen in 2009
Jeffrey Herlings at Ironman in 2017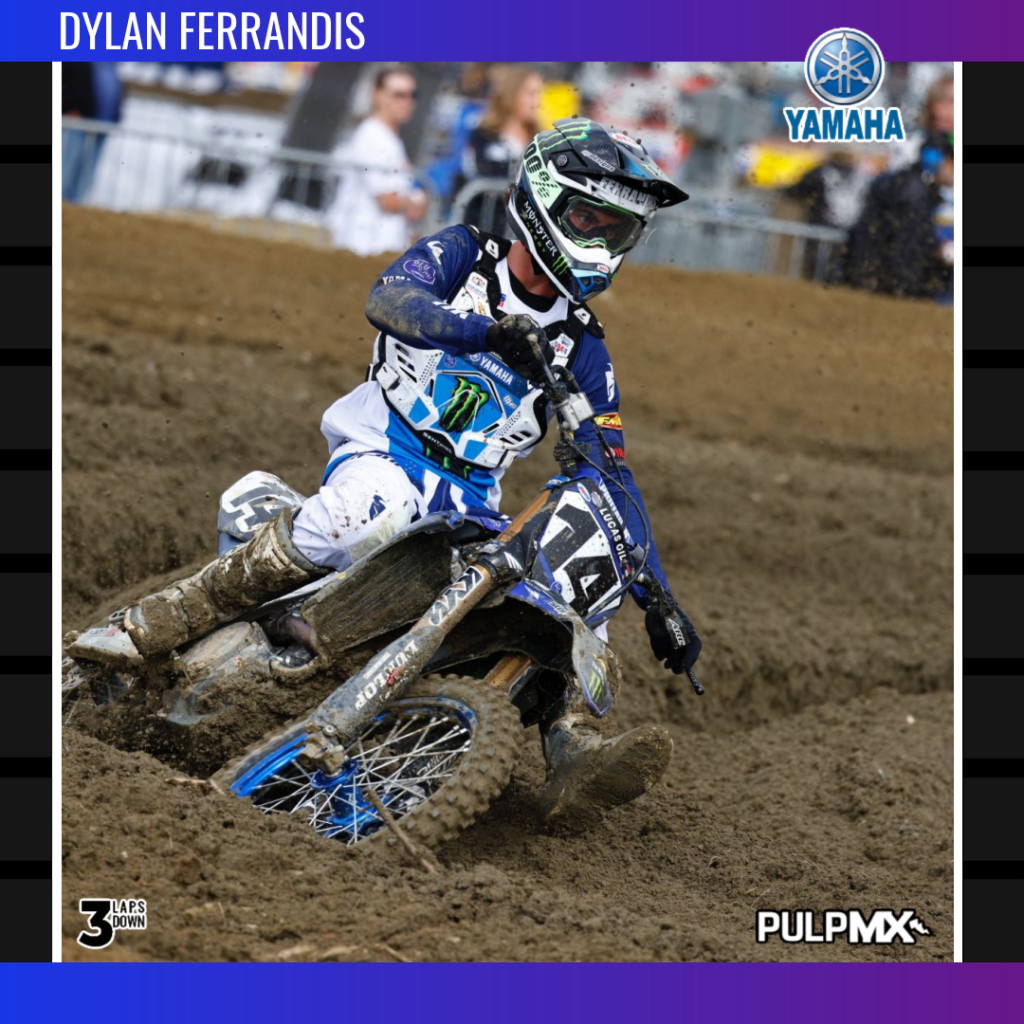 Ken Roczen got his 39th career moto win, tying him with Jeff Emig at 7th on the all-time 450 moto wins list. He also set the fastest lap in moto 2. Not bad for a guy that hasn't raced motocross in almost 2 years.
Aaron Plessinger scored his first moto podium in his 9th 450 race. AP7 is powered by mullets and mustaches and it's working!
Justin Barcia rounded the first lap of moto 1 in 8th and finished on the podium. Last year, Justin finished on the podium 4 times in the first 4 rounds, but none after that. He's also won the first round of supercross 3 years running. No questioning BamBam starts seasons strong.
Chase Sexton had the 7th gate pick in moto 1 and rounded the first lap in 5th. He had the 2nd gate pick in moto 2 and rounded the first lap in 22nd. I believe it's supposed to work the other way around. Regardless, Sexton showed the speed to contend for wins and the title with the 2nd and 7th fastest lap in the 1st and 2nd moto.
Adam Cianciarulo has averaged a 16th place moto finish at round 1 in his 450 career. He has averaged 3rd otherwise. His 7-12 moto finishes are worse than all but 1 of his moto finishes last year. The speeds there with fastest qualifier and fastest lap on the day, but a broken shifter and arm pump made for yet another "shit" day at round 1.
Jason Anderson had +18 position changes on the day. Continuing his relatively poor starts from supercross, he rounded the first lap in 23rd (after a crash) and 9th to finish the day with 10-4 moto scores for 6th overall. It still amazes me he's yet to win a 450 outdoor national!
Cooper Webb dropped -5 positions in both motos, finishing the day with 6-11 moto scores and 8th overall. If this were the supercross season, we'd expect a win from Webb after getting a holeshot in moto 1, but it's a new season and new expectations.
Phil Nicoletti vs. Dean Wilson. Ships passing in the night. Phil Nicoletti moved forward +17 positions while Dean Wilson lost -27 positions in moto 2.
250 CLASS
Jeremy Martin moved into 5th on the all-time 125/250 moto wins list with his 35th win in moto 1. Interesting to note that J-Mart set his fastest lap on the last lap of the moto. The veteran knew what it'd take to win.
Jett Lawrence got his 2nd moto and overall win in just his 13th pro motocross race. He's clearly the next up-and-coming superstar but lets hold on the comparisons to James Stewart. James had 19 moto and 11 overall wins in his first 13 races!

Justin Cooper qualified 3rd, finished 3rd in the second moto, and 3rd overall on the day. He was destined for 3rd.

Michael Mosiman rounded lap 1 of moto 1 in 13th and finished 4th. He rounded lap 1 of moto 2 in 5th and also finished 4th. He got 4th overall. He was destined for 4th.

RJ Hampshire was 13th fastest in moto 1 and got 3rd, but he was 4th fastest in moto 2 where he got 9th. The cost of crashing in the 2nd moto was high.

Austin Forkner qualified 2nd fastest but was only 9th and 14th fastest in the first and second motos. I expected better in the motos but it'll likely take time to get back into racing 30+2.

Max Vohland led his 1st lap of his first pro motocross race but lost -37 positions after a bike failure. #bittersweet

Ty Masterpool was 3rd fastest in moto 1. Remember Ty was en fuego last year riding for the Star Racing Yamaha team before getting injured. The speeds still there, now he just needs a start.

Jo Shimoda set the 4th fastest lap in moto 1 and did so on lap 13 of 15. He also set the 2nd fastest lap in moto 2. Keep your eyes on the #30 Pro Circuit Kawasaki as the season progresses – he fell 2 or 3 times this past week and with that sort of speed we're going to see him upfront.

Nate Thrasher rounded the first lap of moto 2 in 40th position and finished in 17th. That's +23 position changes and a charge forward that we won't typically hear about. Props to the rookie for not giving up!
Got stats questions? Hit me up on Instagram or Twitter @3lapsdown.