Another A1 has come and gone and this 2022 edition proved to be one of the most exciting Anaheim's we have seen in quite some time. The weather that we've had in Southern California the past couple weeks made the track softer than what is expected at A1 and that caught some riders off guard. When walking around talking to the mechanics in the pits, most "normal" A1 settings were trending to the stiffer side and not the standard softer, I need to feel the ground more setting, that comes with a normal A1. I wish more people could walk the track after the main event because I think it would give you a different outlook on how rough the track gets. When you think SX, you don't think choppy, but this year the Anaheim track was choppy and the transitions had ruts with soft pockets that caused a lot of riders to hook left or right, when they went to take off on the next obstacle. This type of track takes more energy to ride and rewards riders who are creative at finding lines. Hence why you see Craig and Roczen with W's! Here is the first Daytime Program of 2022! Enjoy! 
Ken Roczen: I actually picked Roczen to win within our little family Supercross pool we have here at home, only because I knew how technical a rider he is. The track would be soft and breakdown, I knew he gets good starts and is normally within the top three at most A1's. He is not changing bikes and knows what to expect from himself and his machine. 2022 is laid out in front of him, but his only questions mark to us fans is his fitness for the complete series. Can he stay healthy for all 17 rounds? I have heard that he is smaller than in years past and when you look at him, he looks like he has lost some weight. Let's hope that doesn't translate into not having some energy reserves when when we get deep into the series. Oh and did I mention that Ken's bike looked exceptional in the choppy areas of the track. His bike looked calmer than Sexton's in those tricky transitions.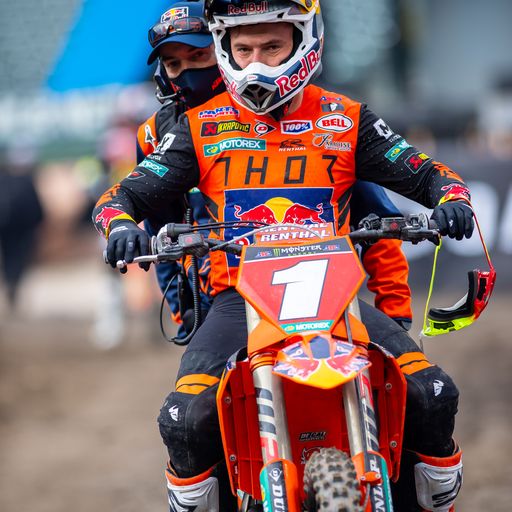 Cooper Webb: After I called Plessinger for 5 wins before the series started, I started to think that maybe I bit off more than I could chew. Why? This guy right here. If you're a fantasy guy you CAN NOT watch Coop in practice and expect to know anything about his night results. He doesn't look good in practice! He didn't look good in press day! The dude just gets it going when that card girl throws up the MAIN EVENT sign. This is Webb time. This is the time where he just laser locks into this other dimension. He's won two SX championships and my dumb ass tends to lean towards the flashier looking guy who charges a lot, but maybe I need to stick with the tried and true rider who isn't flashy and just straps his work boots on, does the job well, clocks out and goes home to his family. No BS, just work. If Coop comes out of the west coast in the top two in points, the other riders are screwed!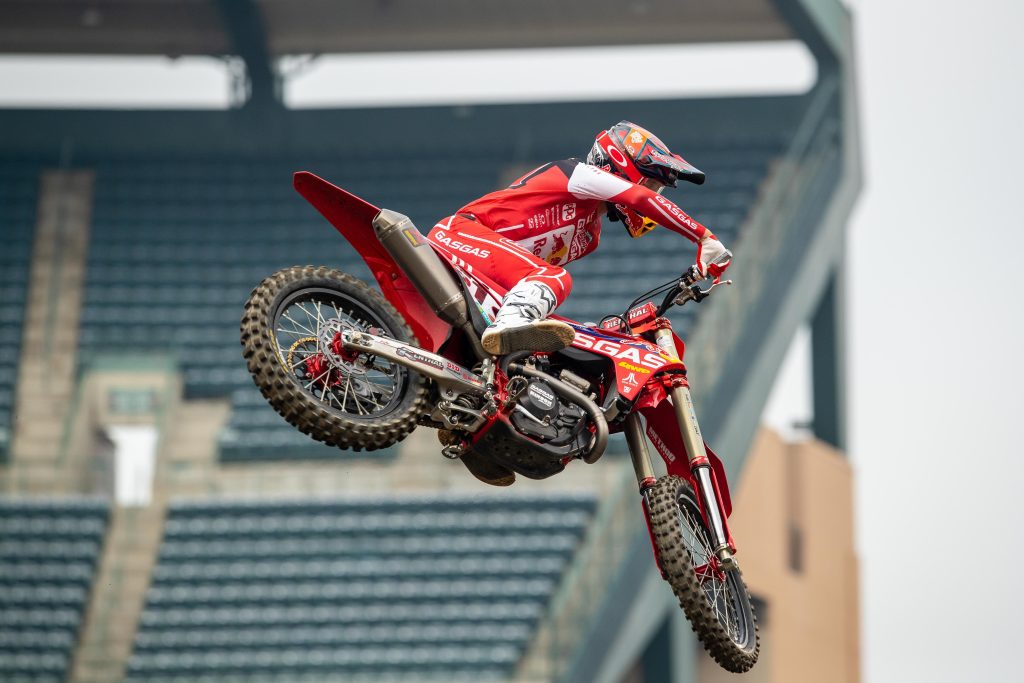 Justin Barcia: The streak is dead, but the podium streak continues! Barcia always looks fast, but he actually looked like he smoothed out over the course of those few months in the off season. He's on the same steed he finished on last year and looks to have added to his fitness a little. Maybe Will is to thank for this? Naaaa. Seriously though Barcia is going to be up there a lot because he gets good starts and is good at the opening laps of every race. The only caveat is that he is not creating any friends when he dive bombs dudes like Anderson, but by now the riders know what to expect from Bam Bam. Oh and I liked the red Method wheel on the GG. It's something different and it pops when he rides.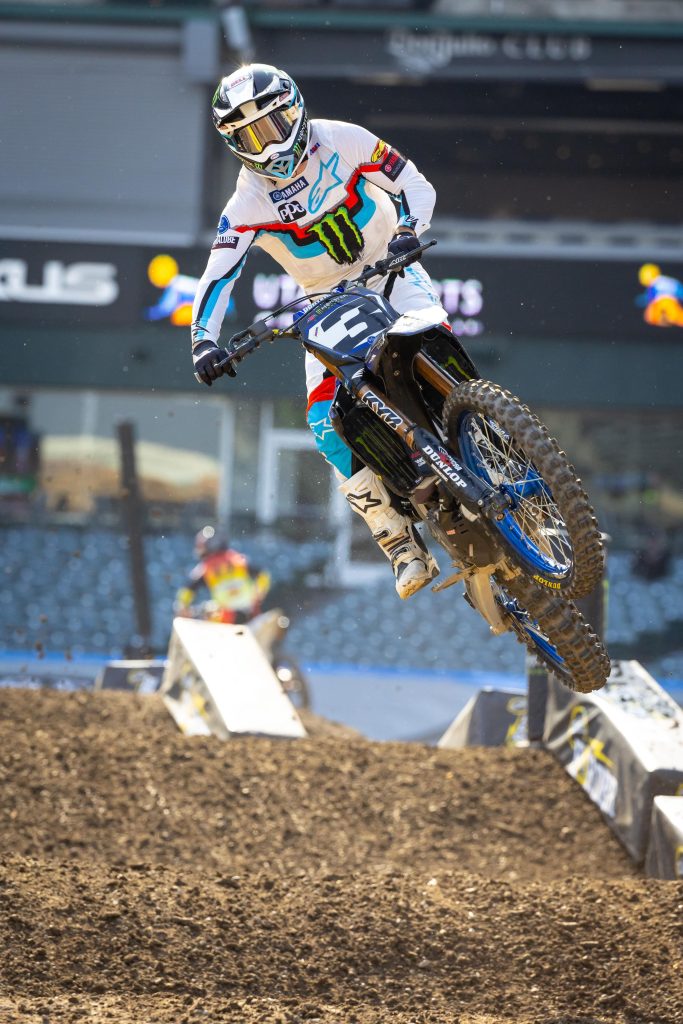 Eli Tomac: To me Eli looks better than he did on the Kawasaki. He was quoted saying that he can grip the Yamaha better because it's not as skinny as the Kawasaki, which I have said numerous times within my tests. There comes a point when a bike too skinny to squeeze and that puts the rider in an award position on the bike, but the Yamaha has some holiday weight in the mid section which allows you to grip it better. He also says that he has the power that he has been looking for so getting over some of those bigger obstacles is made easier and he's back on a cable clutch which he prefers. Now his start in the main event didn't show anything to us fans that the bike will be better on the starts, but I feel like some of this could have been first race nerves and possibly a technique screw up by #3. He came from 11th to 6th in the main, but Oakland you can expect to see him on the box.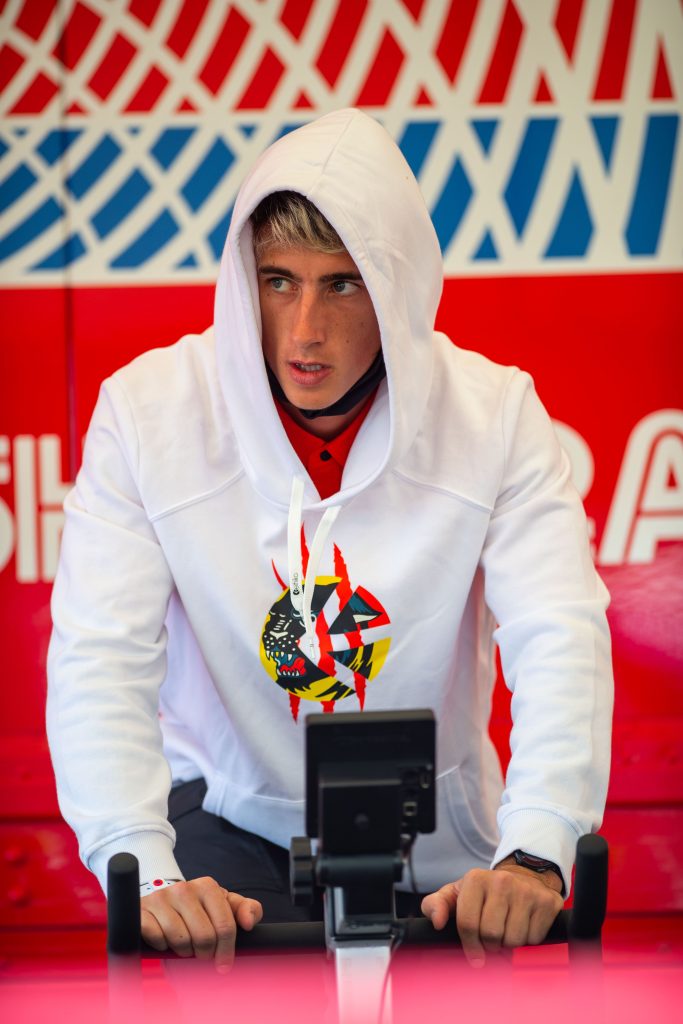 Chase Sexton: Besides Roczen the prettiest rider to watch ride is Sexton. If there is a rider that can make you feel like you can ride Supercross, it's Sexton. Why? He makes it look so easy, you can sit on your couch eating pizza, drinking your beer and convince yourself that you can go to your local track the next day and kill your buddies! This is how convincing his technique is! He doesn't move a lot on the bike, is neutral as they come and his arms/elbows are always pointed out. If Sexton's technique is a runway model he's the Gisele Bundchen of Supercross. His mistakes at A1 makes me think he knew that he had the win (because he was faster than Ken), but possibly over thought this while he was racing. Chase Bundchen will win a west coast race before we head out of here. I guess this whole model thing works for Chase too, because he has this whole drip thing when arriving to the race, while walking to the rig. 
Jason Anderson: You can't NOT like Anderson's are free demeanor when commenting about the take out that Barcia performed on him. He downplays it, but I think he will T up 51 at some point soon. I am sure 51 will expect it back at some point. Anderson is good this year people! Dare to say back to the 2016 Anderson? I think he is, but the problem is that there are 8 other riders that are on that level too (SORRY DV, BUT I AM RIGHT!).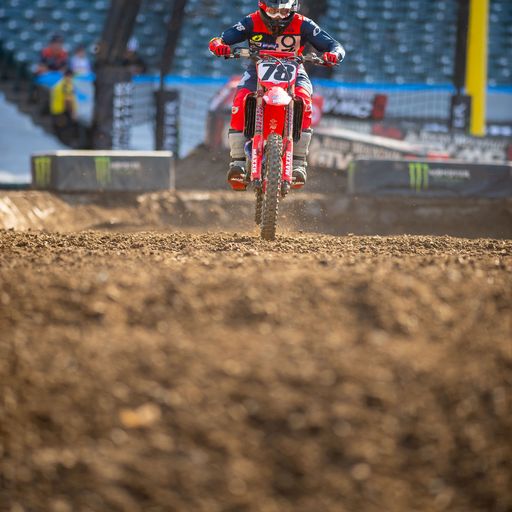 Cade Clason: Making the main event at A1 is no freaking joke and Cade proved to us that the work he has ben doing at Club MX is helping him. The Honda seems to suit him and he has confidence knowing that he is going to get into the main. I will say that Breece deserves a shout out too for making it, but knowing about all this Cade/A-Ray shit, it has to be satisfying knowing that Cade got the best of his teammate at A1.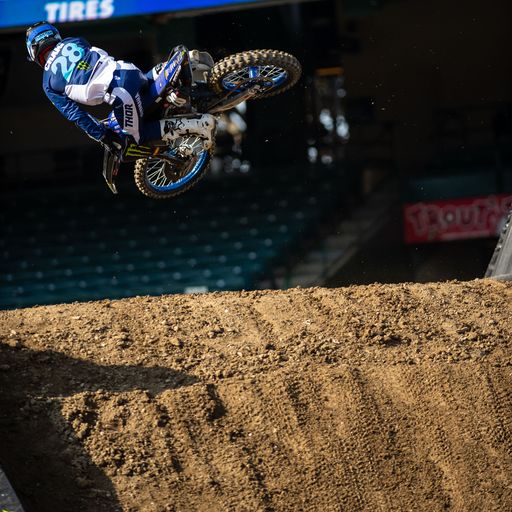 Christian Craig: I mean what do you guys want me to type here. I have been driving the TMTB train for a while and with the unfortunate injury to Colt, there is NO ONE else near the driver's seat from what I have seen so far. I said last year that if Craig doesn't win this title in 22 that it could be hard to find a 450 ride come 23. If he keep this on the tracks, watch out for Craig on a factory steed 450 in 23.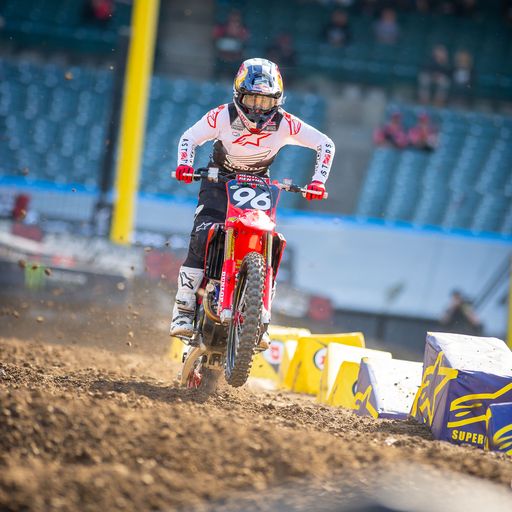 Hunter Lawrence: I admit that after press day practice and even race day practice sessions I wasn't all warm and fuzzy on Hunter. He looked stiff, off on the bike and wasn't flowing. He proved me wrong on Saturday night by almost getting second in the last corner, but turned around the whole day with his main event ride! This is a new bike for the Honda squad so I am sure they will be figuring things out as they go this year.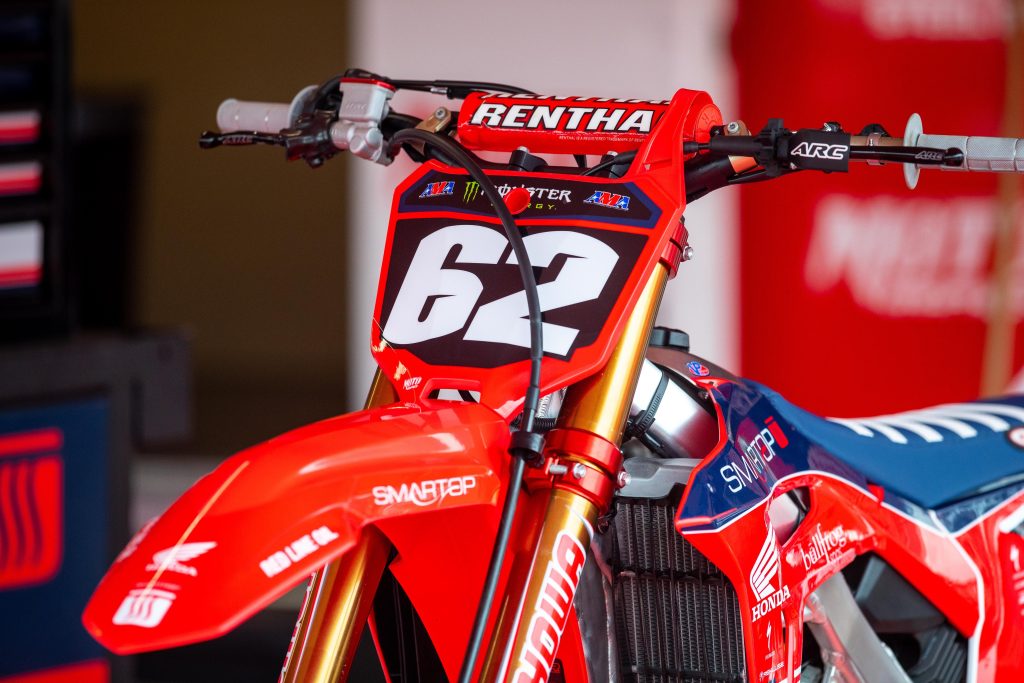 Vince Friese: How about all the memes that were floating around on social media about Friese coming to the 250 playground like Mr. T arriving at middle school! Let's give some credit to Chad over at XPR for giving Vince a bike he can get holeshots on do what he does best. Get into the head's of his competitors by making it a pain in their ass to pass him! The dude is masterful when he is up front and causes mistakes on his competitors. A fifth place at the opener of the wet series is good for Vince, but I think the team is looking for podiums. Let's see how Vince deals with the pressure of being a podium guy for his team!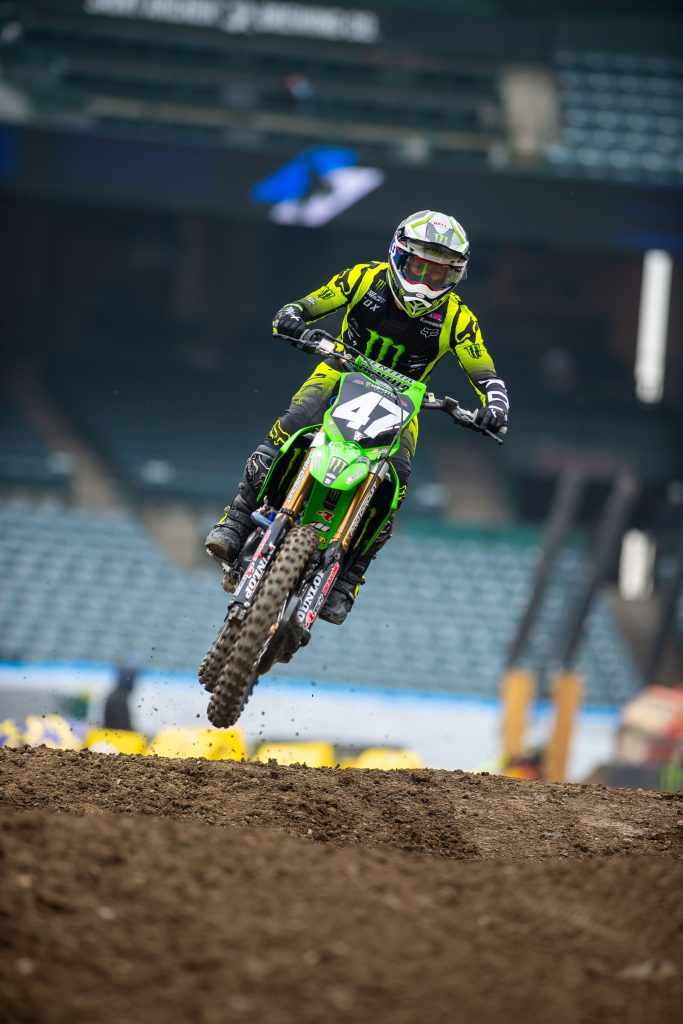 Seth Hammaker: Probably the most under hyped factory guy there is in the 250 class is Seth. The dude is like a miniature Cooper Webb as he is not flashy, fairly quiet, doesn't look great in practice, but comes alive when it's main event time. Also training with Ivan Tedesco is a sign that this kid's mental state will be good! He needs some whoop help and then we can talk about some wins.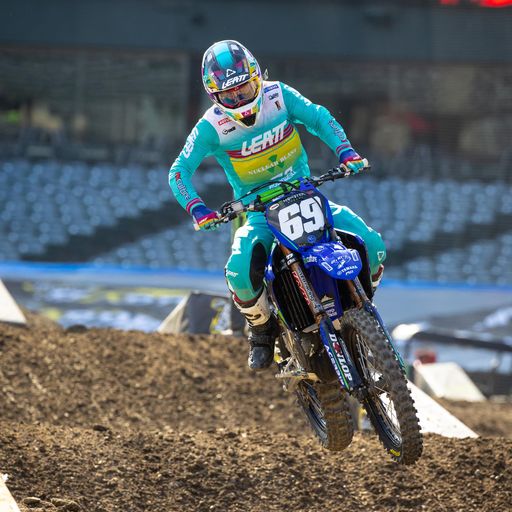 Robbie Wageman: My favorite of the two Wagemans! Robbie looks damn good on a bike, is just feisty enough to not give a shit who is behind him and has technique that his brother I am sure would kill for. Running top five for a lot of the main event is damn impressive and if the herd thins out by the time the west coast ends, we could see a top 5 for Wageman and his team! That is a REAL possibility.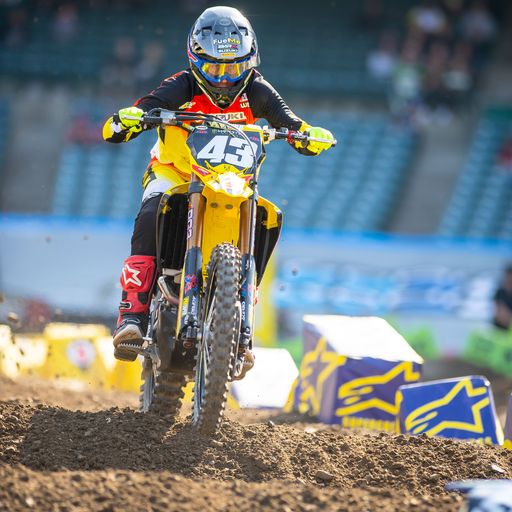 Mumfy: I said top ten! He got tenth! He didn't look particularly good in practice but his Twisted Development engine on that RM-Z is getting him good starts so a little more fitness at the end of these things and some better entrance speed in the whoops and Carson will be up there for the ARMY!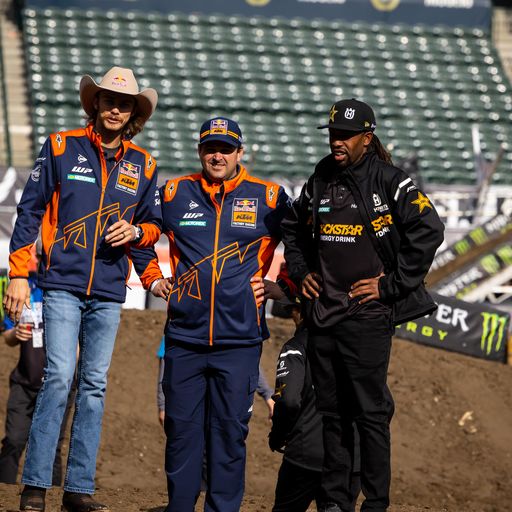 Best Dressed: Since I can't pick Freddie Noren to win this weekend, even though I think his FXR gear looked the best, I am going to pick Aaron Plessinger for his Yellowstone Casey Dutton giddy up. Dude looked straight from Montana and even had the wallet to prove it! Here's to you Aaron Dutton and we are looking forward to the new season of Yellowstone!