For this edition of Classic Ink, we are going to take a look back at a couple of interesting adds for Honda's all-new CR250R for 2000.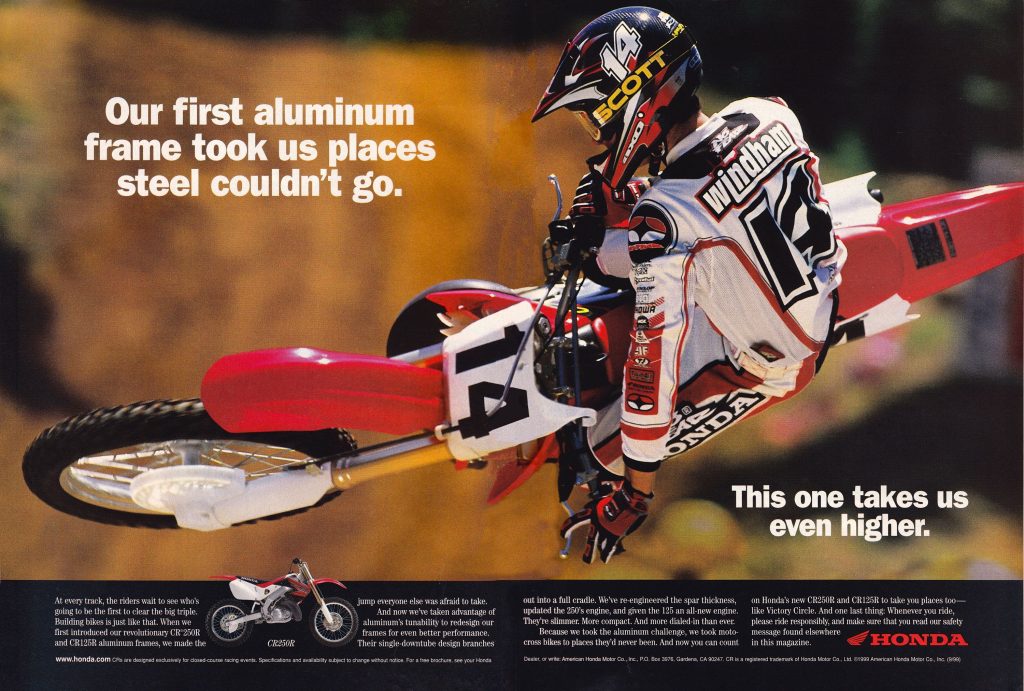 It takes a careful eye to spot it, but that CR250R at the bottom of the ad is the outgoing and rather unloved 1999 CR, not the spanking new 2000 this ad was designed to build hype for. Photo Credit: Honda
 The 2000 season was a big one for Honda as it marked the introduction of the second generation of their aluminum perimeter framed machines. In 1997, the first-generation alloy CR250R had been introduced to huge amounts of fanfare. The bikes were beautiful to look at and incredibly trick but a step back in performance in many ways from their incredibly successful predecessors. The 1997 CR250R enjoyed rave reviews initially but those opinions changed appreciably once riders spent more time with the machines. Because of reliability concerns the first-gen frames were overbuilt and most riders found their numb feel, excess vibration, and wide midsections off-putting.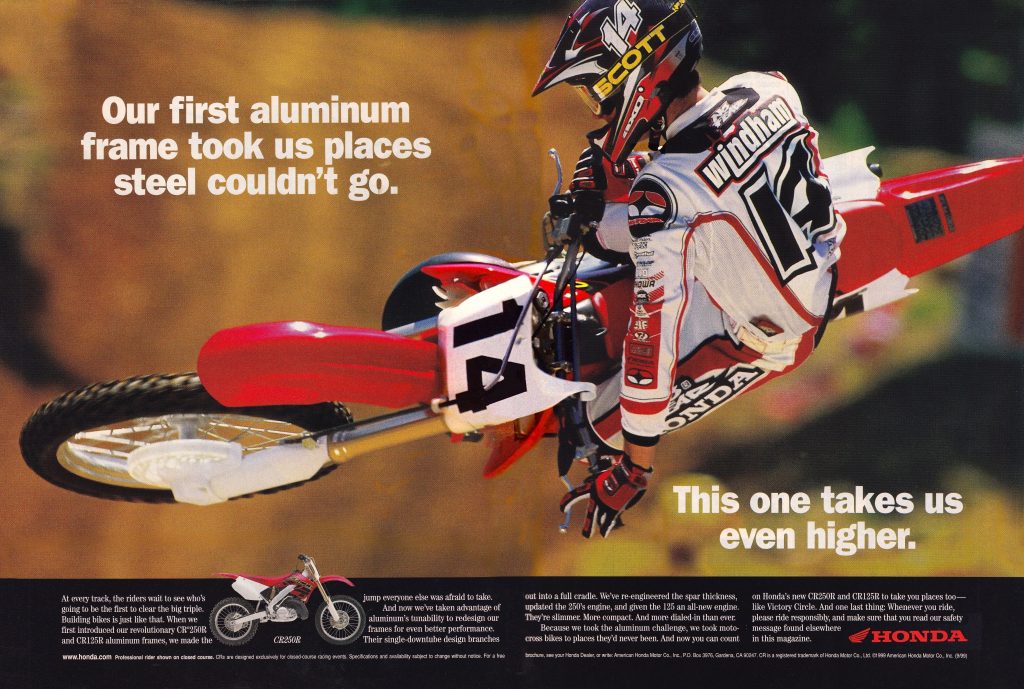 Here is the corrected version with the all-new 2000 CR250R at the bottom. Photo Credit: Honda
For 2000, Honda was ready to address all of those concerns with an all-new and completely redesigned machine. The second-generation alloy chassis trimmed the dimensions and dialed back the rigidity of the frame considerably in order to bring back some of the old CR's handling feel. All-new bodywork cleaned up the looks and improved ergonomics by narrowing the width of the pilot's compartment considerably.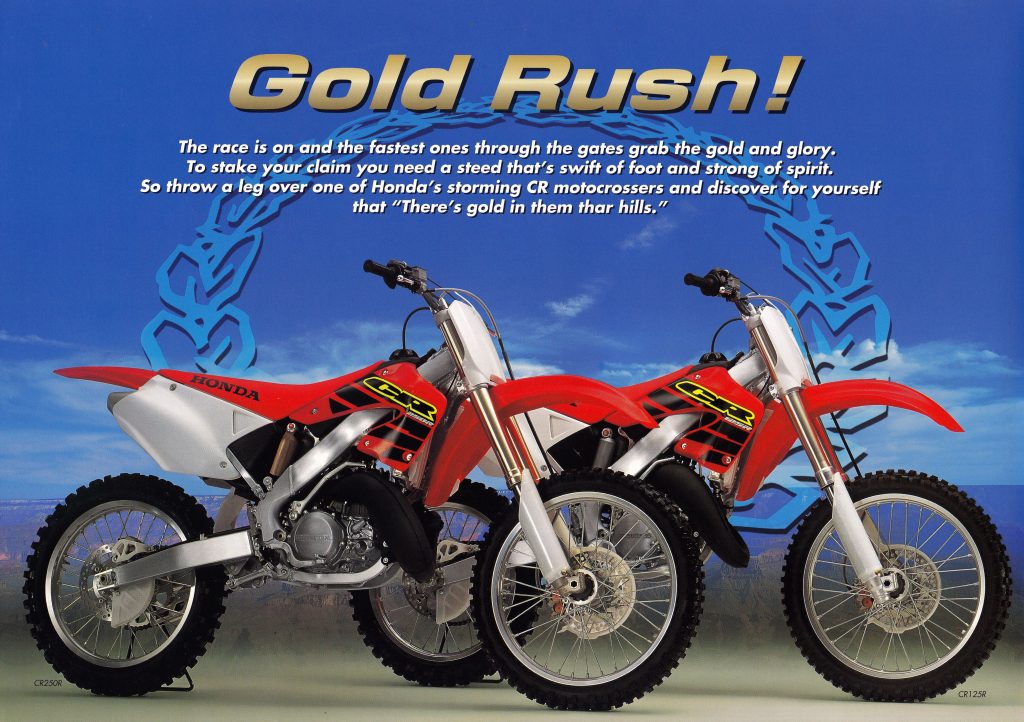 Honda's all-new 2000 CRs were a substantial improvement over the first-generation alloy machines in nearly every way. Photo Credit: Honda
Clearly this update was a big deal for Honda, so it is pretty shocking that the first versions of the ads introducing the all-new machines went to press with a picture of the largely unloved 1999 model instead of the redesigned 2000 CR. While it is easy to see how this could happen, it is surprising it made it all the way to the newsstands without anyone noting the oversight. Later versions of the ad corrected the mistake, but thousands of issues of Motocross Action made their way to mailboxes with the old bike front and center.