A2 was a busier track than we have seen this year, with more technical rhythms, but the whoop section wasn't quite as gnarly as San Diego, which really allowed for closer racing come main event time. The dirt had slightly less traction than the A1 track offered the riders, but there was some passing available because of the 180 degree corners. Here is some Daytime from A2!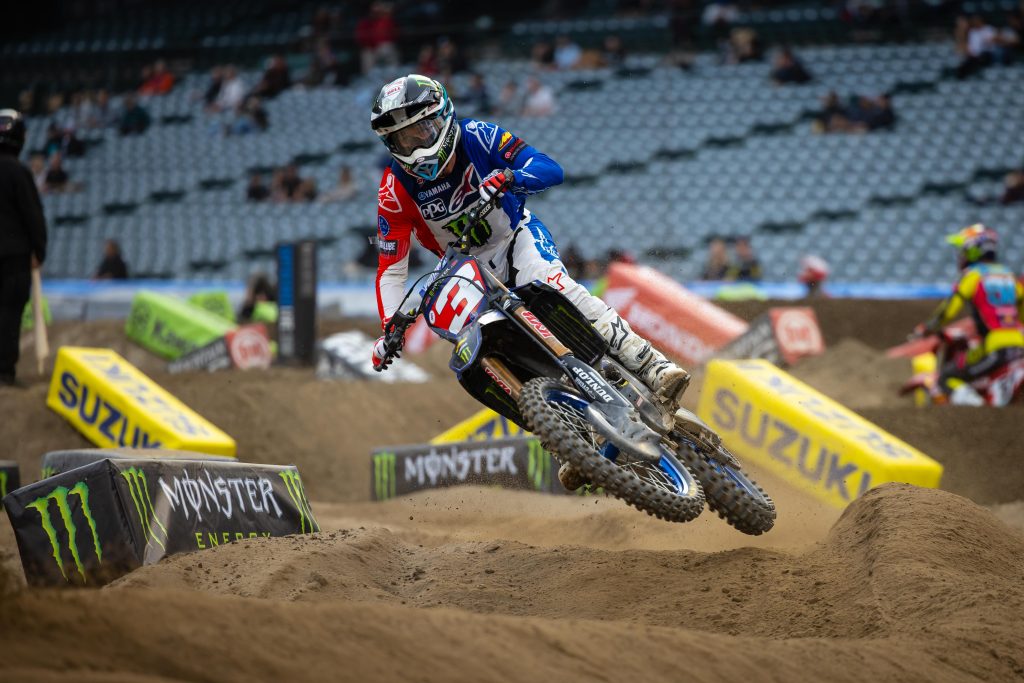 Eli Tomac: Tomac was changing some clutch levers and working with Donnie Hansen a little last week to dial in the Yamaha's power delivery as well as some technique. Tomac's starts were better and his Yamaha actually looked like it had some rear wheel traction in the hard pack/slippery spots. It's crazy how little things like lever ratios can help the power delivery from a riders clutch finger! Tomac is going to be someone to reckon with come Phoenix which I thought wasn't going to happen because the Yamaha hasn't worked great in hard pack conditions! But… Looks like the team has found a setting. Oh and Tomac's bowl turn speed is insane!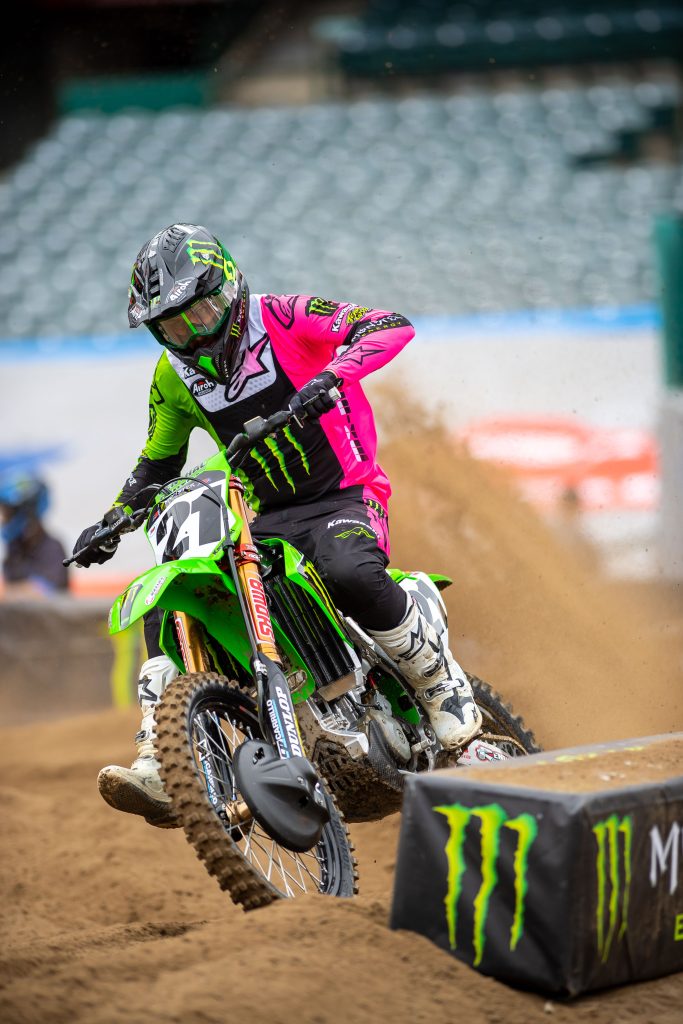 Jason Anderson: What a difference a bike change has made for 21! Jason seems to fit the Kawasaki better than the Husqvarna and his starts have been better on the green bike. His 3-3 onto the elevated turn was impressive, even though it costed him a spot with Tomac. That rhythm was faster once he figured it out and didn't blow the corner. JA is also in shape people so let's put the "guy doesn't work hard and all he does is ride his dirt bike, plus he doesn't do any off the bike work" aside. When you watch JA in Phoenix, watch how he manipulates the bike and gets his power to the ground. His weight is constantly shifting and he's so good at knowing which end of the bike to weight according to what the dirt is offering. Impressive. Oh and that move on Roczen? I like that he OWNED it on the podium. I love that! He said that was on him and he gets that he screwed up!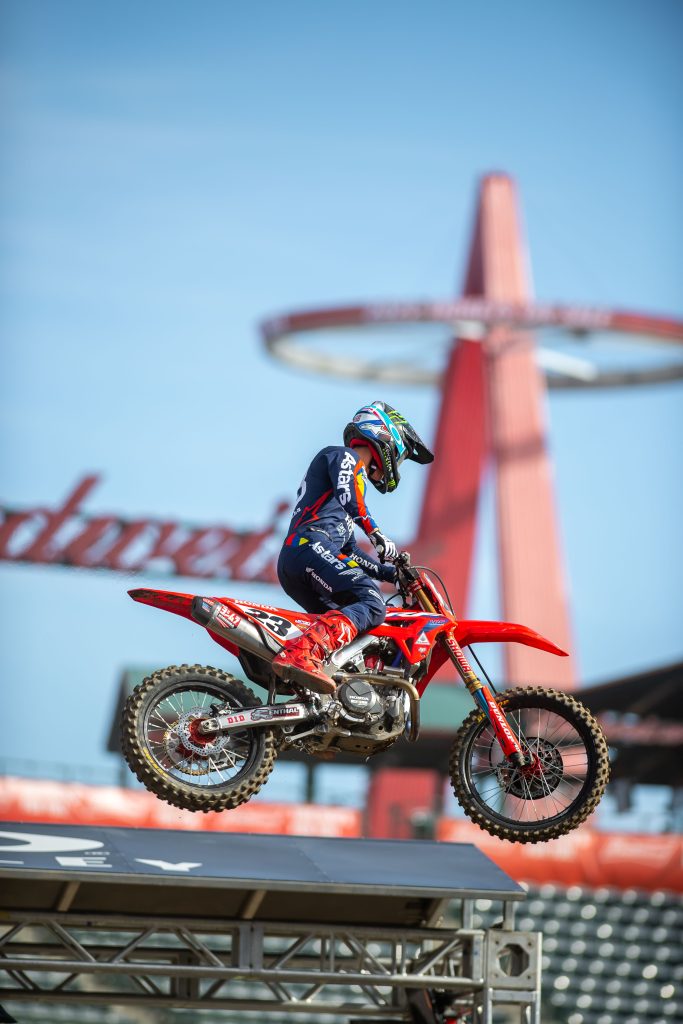 Chase Sexton: Gisele Sexton was looking like he was going to make it two in a row, but getting a seventh place start didn't help his cause. Besides Christian, Chase is the most fun not watch in the series today! His technique should be mimicked by amateur riders as it's efficient and his style doesn't waste any extra energy. Chase is still on the X-Trig clamps and Roczen seems to be still on the factory HRC clamps. That might change come next week though.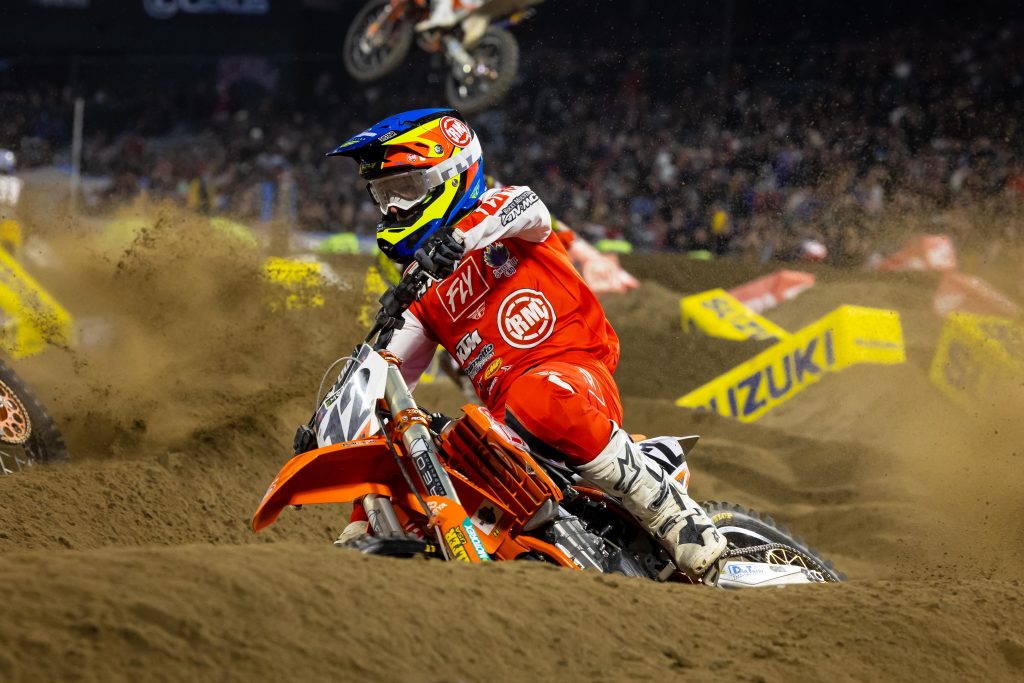 Shane Mcelrath: Honestly I feel like Shane is doing well for not doing crap last year. Coming back from the back injury that he had last year and with the starts he is getting on his Twisted Development engine this year, he will be learning a lot! A top ten this early in the series is good! Imagine how many riders would love to have Shane's starts each week? I also think Anderson getting pissed off at Mcelrath is unwarranted. Shane didn't mean to cross jump JA. There were ruts inside those transitions and his bike hooked right. Not Shane's fault!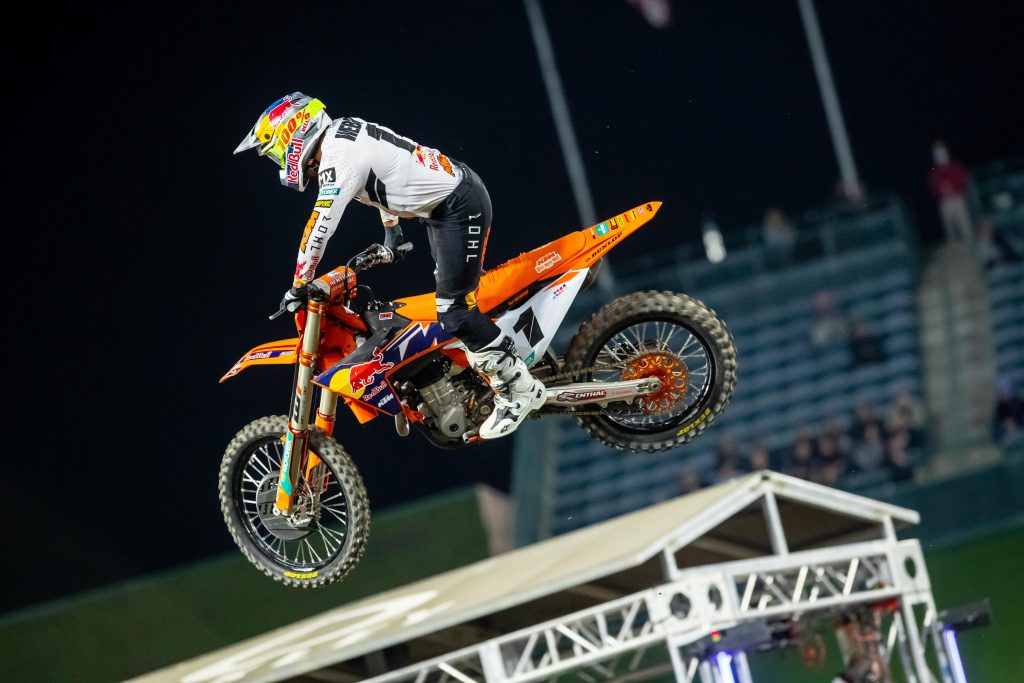 Cooper Webb/New KTM: I usually never do this.. I am putting the blame on the bike at this time. It looks like the KTM is lacking some front end traction and some front end feel in the whoops. To me Cooper is struggling between finding a stiff enough fork and front end feel. KTM will figure it out and Cooper Webb will be back in the hunt soon. You have to remember that parts are scarce for this bike. I am about to ride the production version next week. Stay tuned!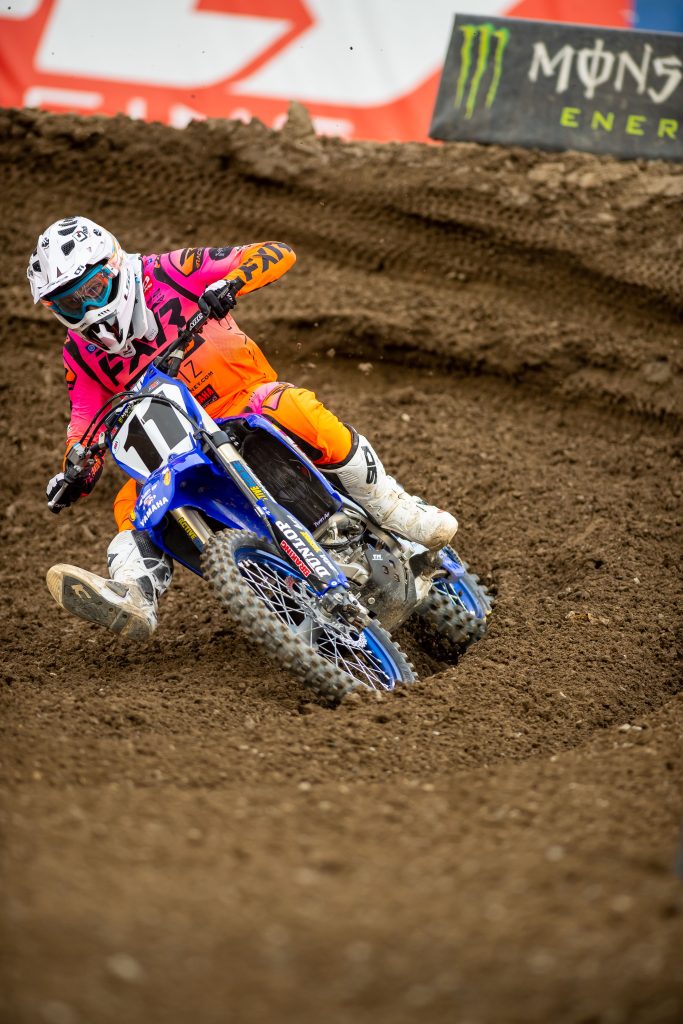 Chiz: Still on a stock bike! Still making mains! That is all! Old guy kicking ASS!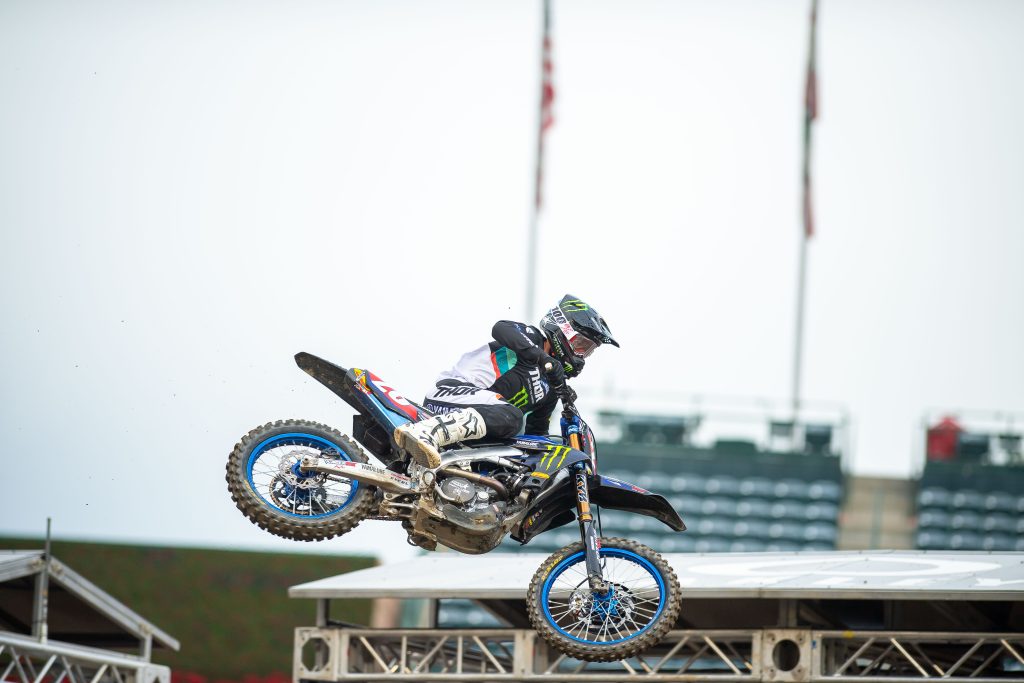 TMTB: From ghost riding the whip into the net on Friday, to a win on Saturday night! His win on Saturday night didn't come easy and Friese didn't make it easy on anyone. Mosiman was as good in the whoops as Craig, which was super impressive to me. I thought CC would have yarded him in the whoops, but Michael had good momentum. Points lead keeps growing! 11 points up!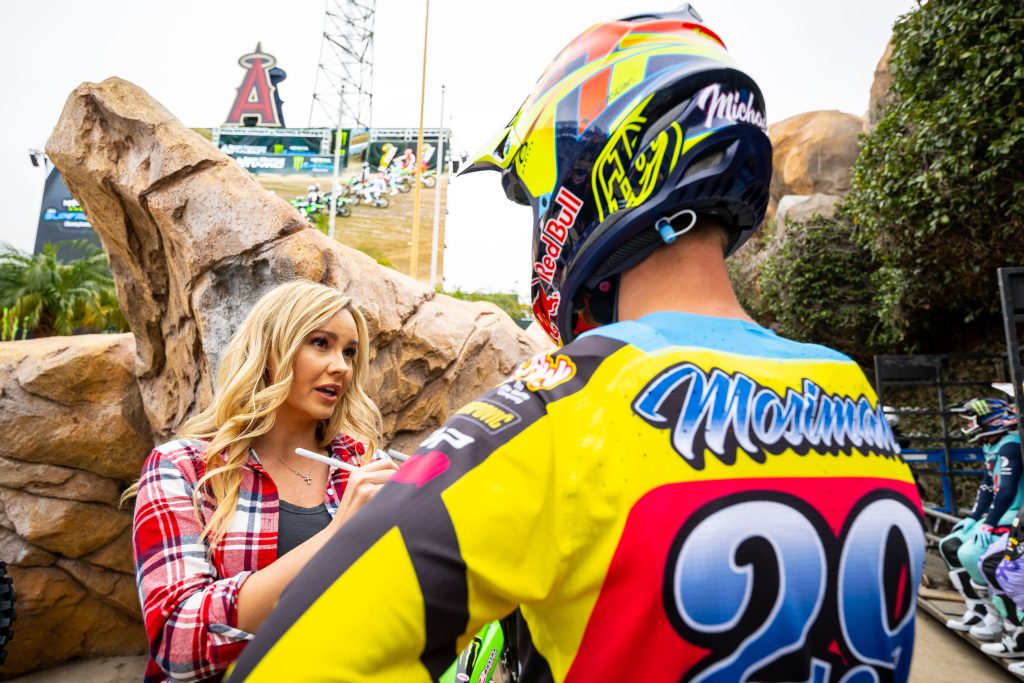 Michael Mosiman: Mosiman raced great! He could have taken Craig down several times but he raced clean and he was rewarded with a hard fought second place finish. Mosiman has made plenty of mistakes in his time so it's refreshing to see him NOT do dumb shit. Oh and can TLD sell the same gear to the normal folk that they give their riders? It looks great and the fit looks much better than the off the shelf stuff!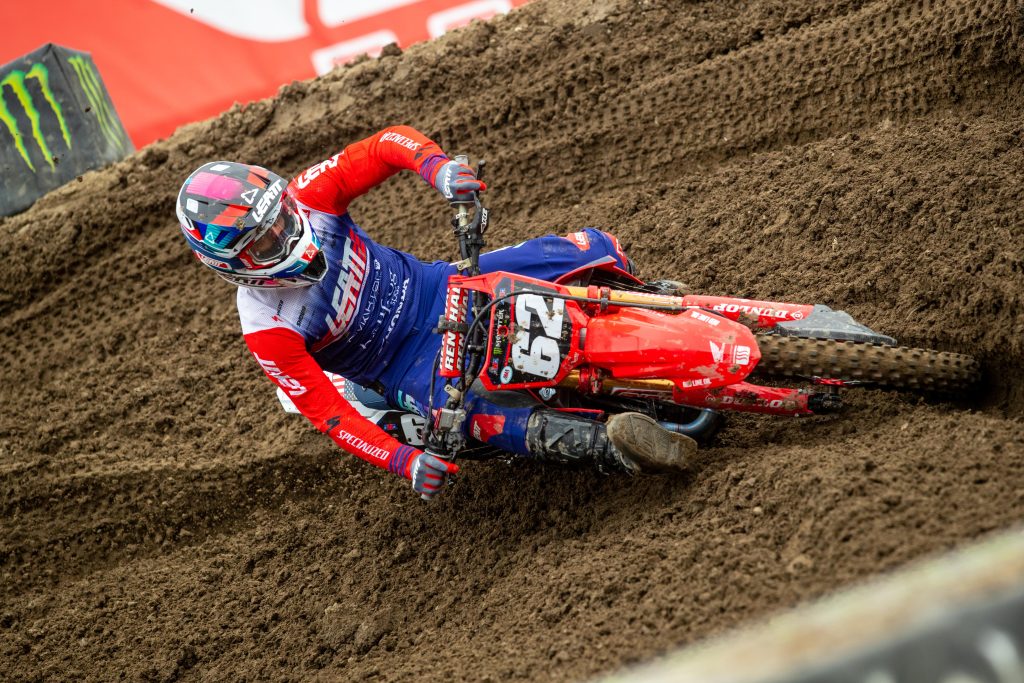 Vince Friese: I don't care what you people say! I wanted Friese to podium. I do feel like if he wouldn't have crashed he would have got a podium. Vince's whoop speed is still suffering, but he managed the bleeding enough for most of the main event until those last couple laps. Say what you want about his aggressiveness, Friese is here to podium! He DOES NOT care about what the name says on the jersey, he will ride you up to the edge of the berm. I have heard that he just has a cut across his tongue, but the tongue is fastest healing body part on the human body.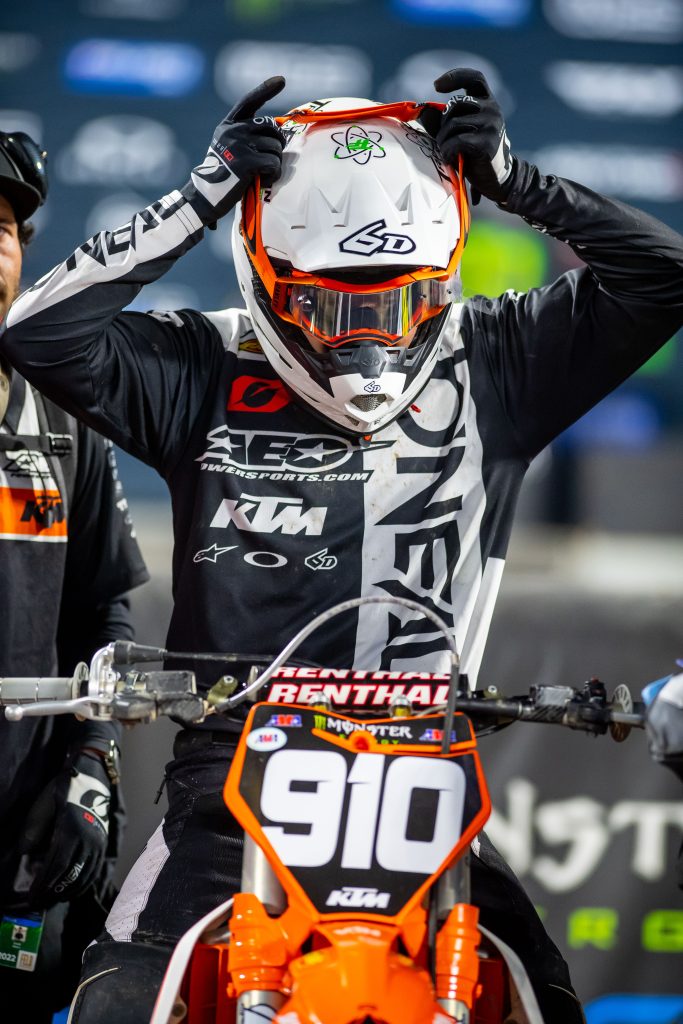 Carson Brown: Cool to see Carson Brown get this opportunity with the AEO KTM team. He works hard, is a nice kid and is even a magazine test rider for Dirt Bike Magazine, so I have a spot for him. Sixth place! Career best!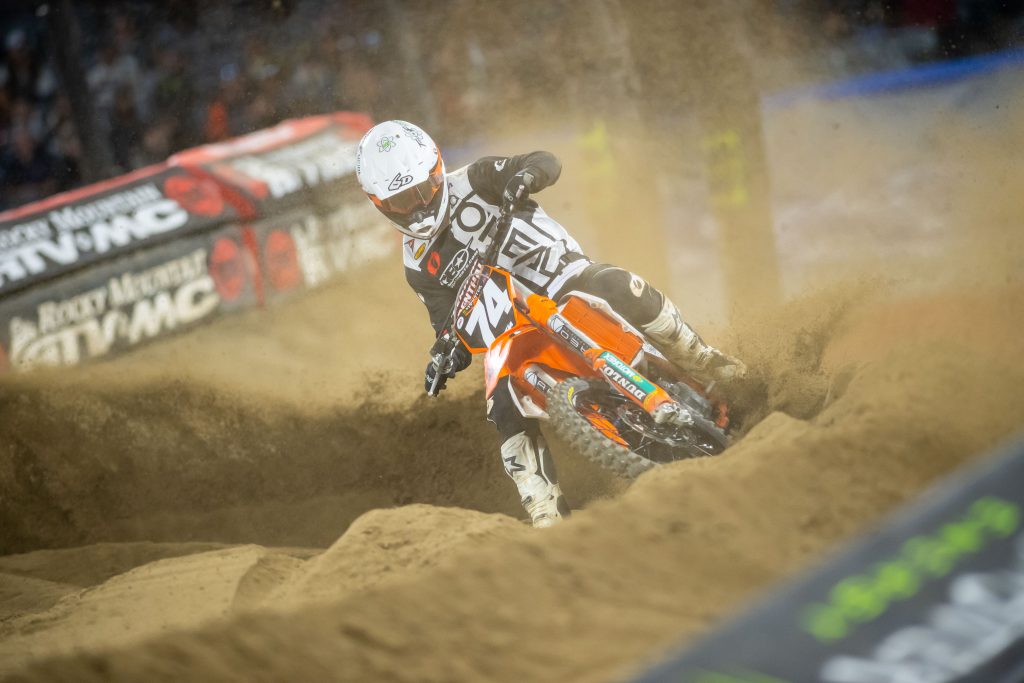 Derek Kelley: Another AEO/KTM rider that is steadily improving this year is Derek Kelley. I remember watching Kelley during his amateur career and thought he was pretty good, but he never really had any stand out rides in the big amateur nationals. Seeing him race in the professional ranks, I can see that he is more aggressive (also crashes a lot), is good in the whoops and the fact that the AEO/KTM has good engines and suspension is key for these riders  to do well this year. Derek and Carson owe a lot to Jeremy at AEO for giving them the equipment they need to perform. That is rare when it comes to a motorcycle dealership kind of ride.