Where do I even start here? Wow! Detroit came and it proved to be a tricky and technical track with a mix of soils that was hard to predict when racing. The 450 Main Event was a complete shit show for a lot of riders and for some others it was some of their best rides of the season. Let's dive right in.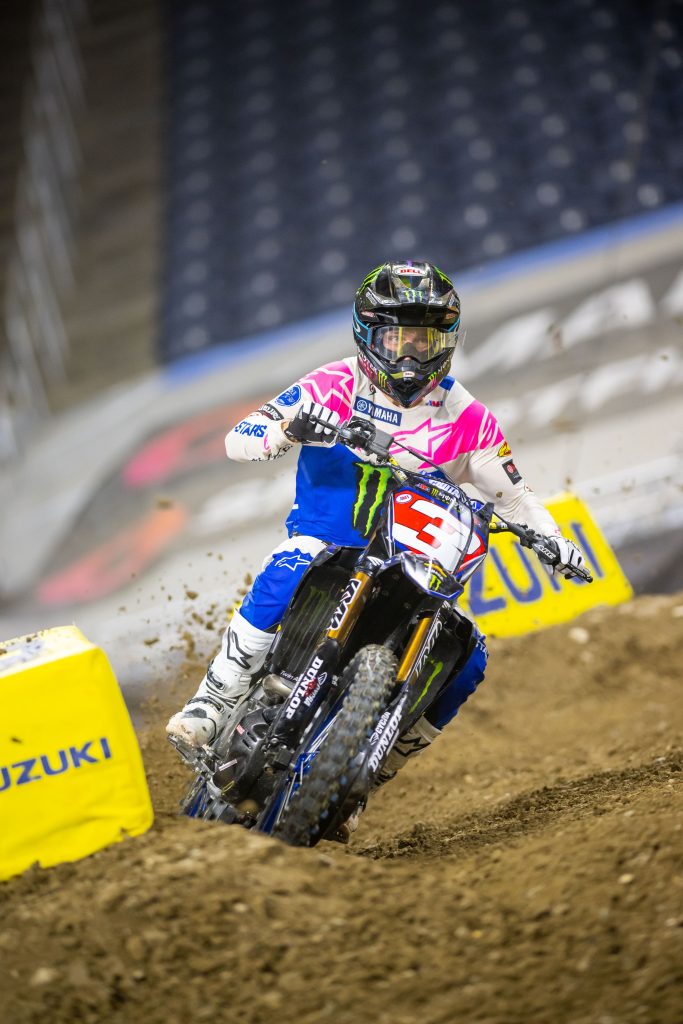 Eli Tomac: Can you say corner speed? Holy crap, Eli was full of it Saturday night. The entrance speed on his bowl turns was insane as that was where he was making up time on Anderson early in the main event. The set up on Eli's Yamaha hasn't changed much since the beginning of the series which could contribute to why he is so damn comfortable on his machine. Also, after having John Tomac on the Pulp Show last Monday night, it goes to show how changing little things can really make an effect on a top professional rider like Tomac. Eli stayed out of trouble and his blend of aggression and smoothness tied in well with the Detroit track. If you guy want to do some homework, re-watch the 450 Main and see how many times Eli hooks his foot under the footage for leverage. I counted eight times.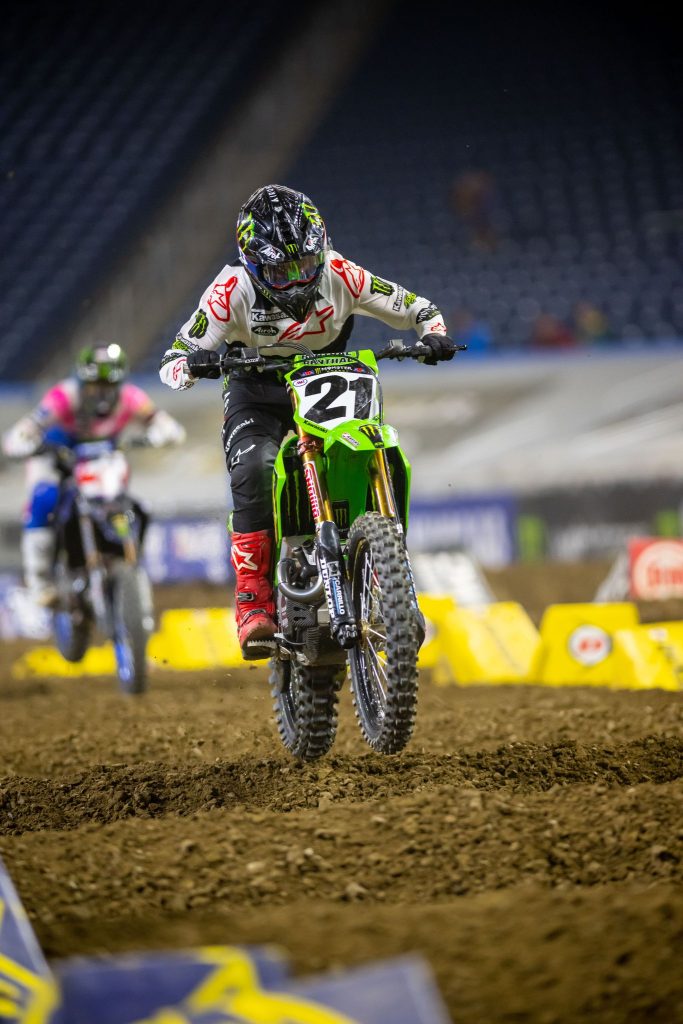 Jason Anderson: What a bummer for Jason. After getting passed by Tomac, it looked like he was hanging in for the long haul, but a front end slip proved to be too much for that Dunlop front spec tire. The impact to the ground looked to be quick with no time to get his hands off the handlebar and that is a recipe for some koo koo birds to set into your head. It looked like his instincts kicked in and that took him back onto his KX450, but after rolling down the rhythm lane, something didn't look quite right. We can sit here and debate helmet safety and which helmet is best, but to me sometimes it's the luck of the draw on how you hit the ground. I personally think another brand of helmet would have done better on that particular impact, but again I am only giving my opinion from prior experiences of similar crashes that I have had like that. Sucks that Jason is over 40 points down on Eli now, so the pressure is off for #3. Bummer! We had a great battle for the championship didn't we.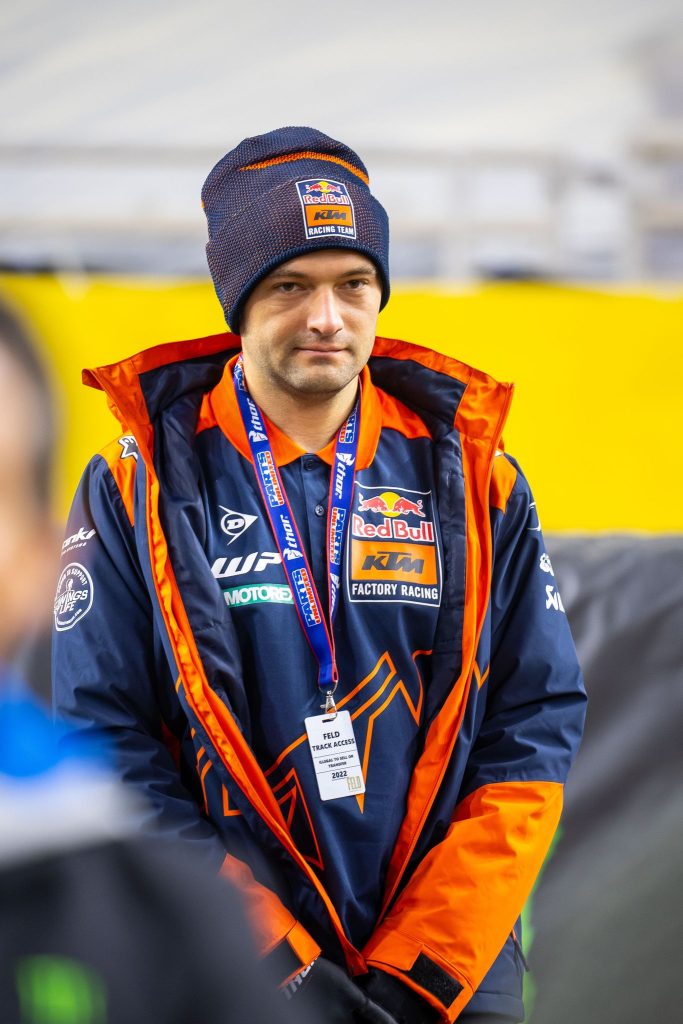 Cooper Webb/Chase Sexton: On the broadcast Ricky said that Webb forgot where he was on the track, but I think he was literally trying to "three out" of that corner and just got a little wheel spin up the face. This is the kind of shit that (as a fan) is so gnarly about top professionals. They will literally try something in the middle of the main event that they haven't done all day! This is what makes top riders, elite! Chase had no where to go and was on an opposite rhythm so I doubt he expected Coop to try and bust out a three out of the corner. You can tell Coop tried to do a three out because he tapped his rear brake and when you are not ready for something like a case, you don't tap your rear brake. Here's hoping that both riders are ok!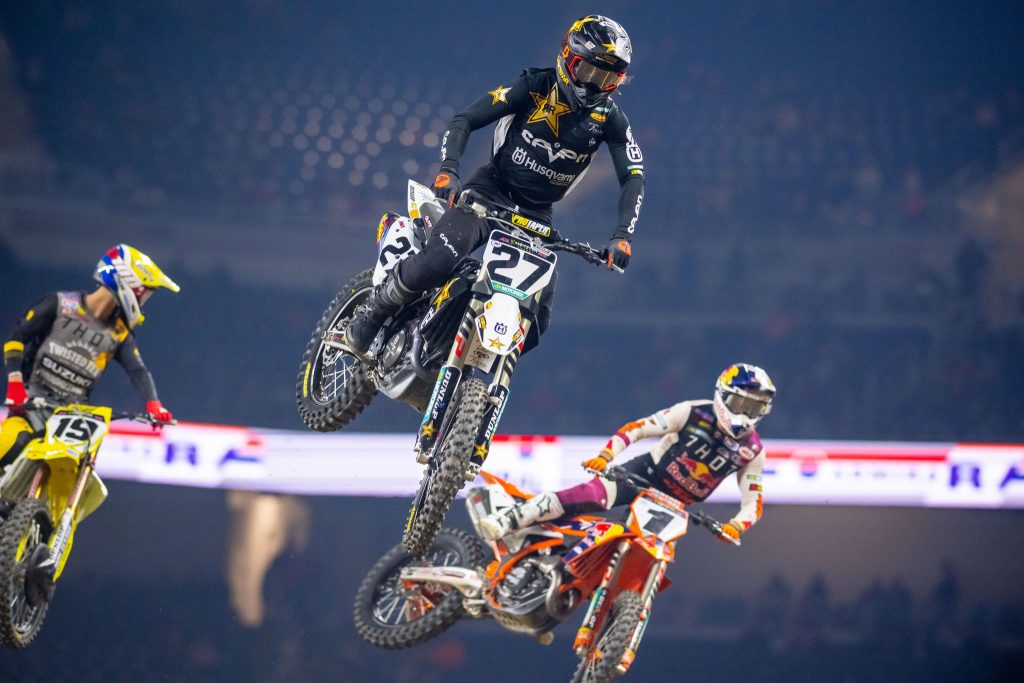 Malcolm Stewart: Lil Stew is second in points! What? A factory ride combined with training at Aldon's has done Malcolm wonders! Fastest qualifier and good starts have put him in great positions. This whole the steel frame, can't go through the whoops nonsense needs to stop because Malcolm seems to be just fine in that area.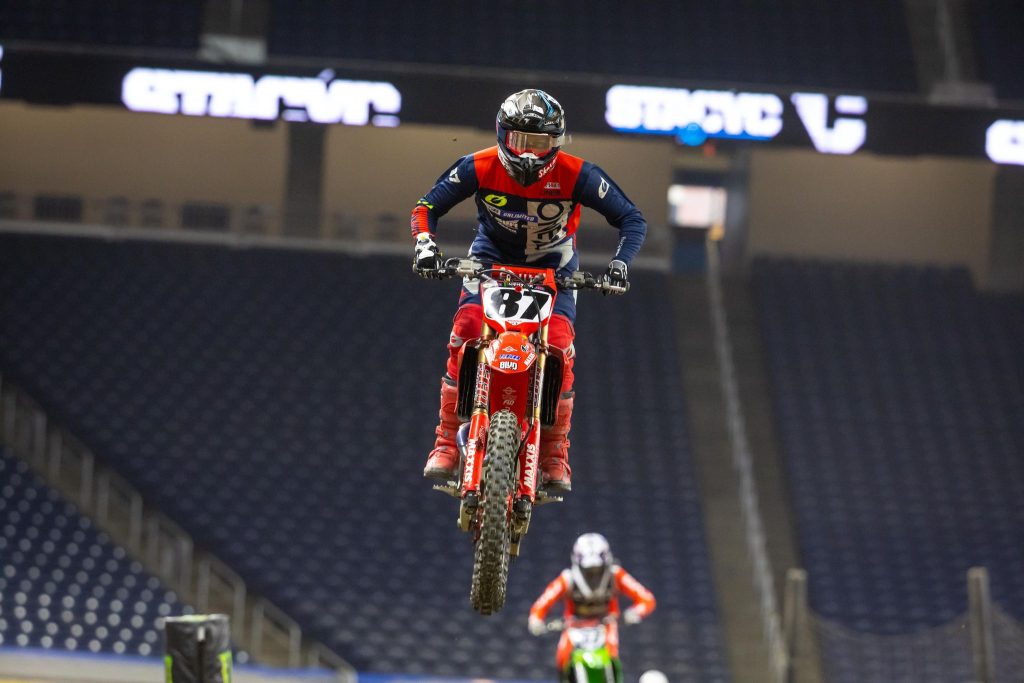 Alex Ray: A-Ray made it! Holy crap! After a tough go this season, A-Ray needed this and he looked to be able to qualify without an issue! His wrist doesn't move to well so it's pretty impressive to me that he can even hang on. HOME LIFE FOR THE MAIN! Suck it, Steve!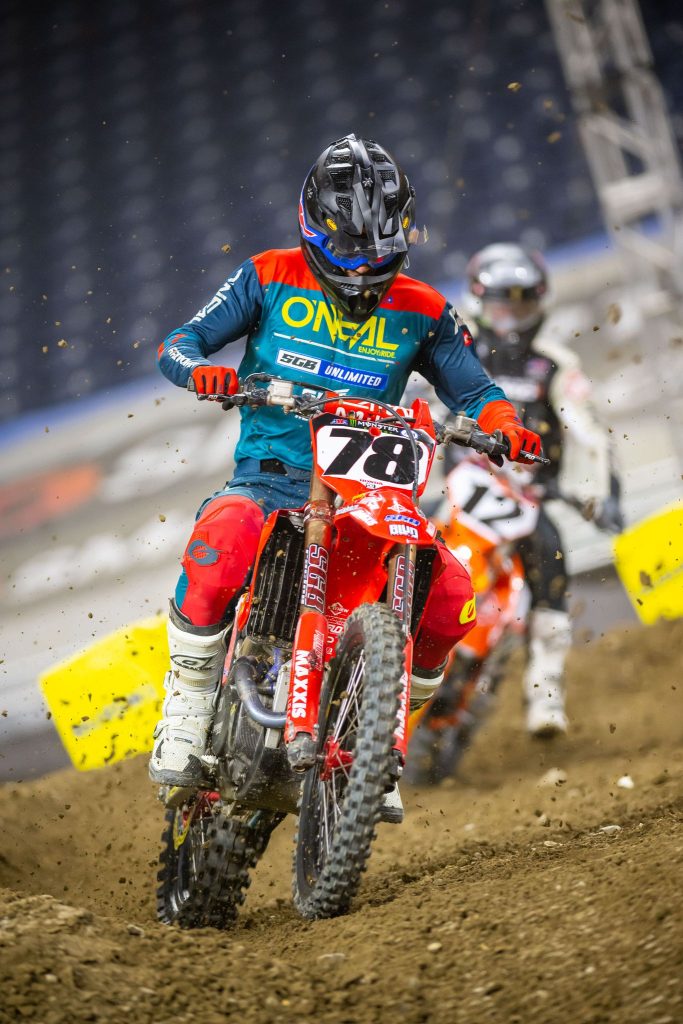 Cade Clason: A top ten! What?! I don't give a crap if a few guys DNF'd, you have to be in it to win it (or at least get tenth)! Cade has been riding great all year and this shows that being at Club MX has helped him with his confidence and riding. Riding with fast guys all week have helped his race speed!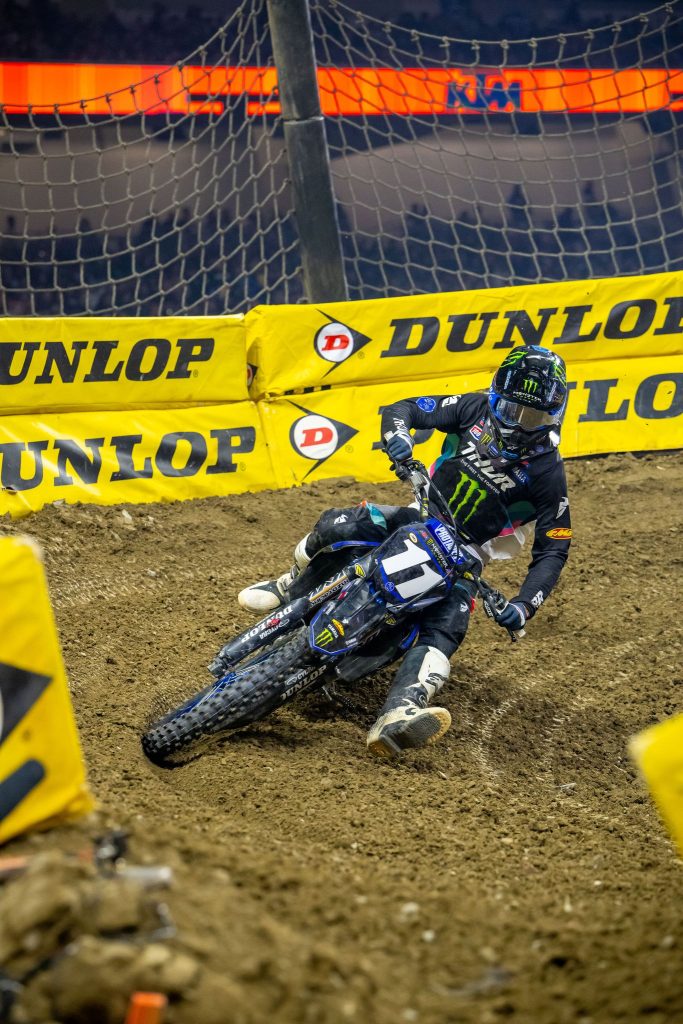 Kyle Chisholm: Chiz only had a week on the Star Yamaha so I wasn't expecting a lot. His starts were good but a stall in the main hurt his progress. I did notice that he was wearing the older version of Alpinestars Tech 10 boots (see photo). I mean these things are like 2010 versions! I guess when you're an old dude, you know what you like and maybe are a hoarder?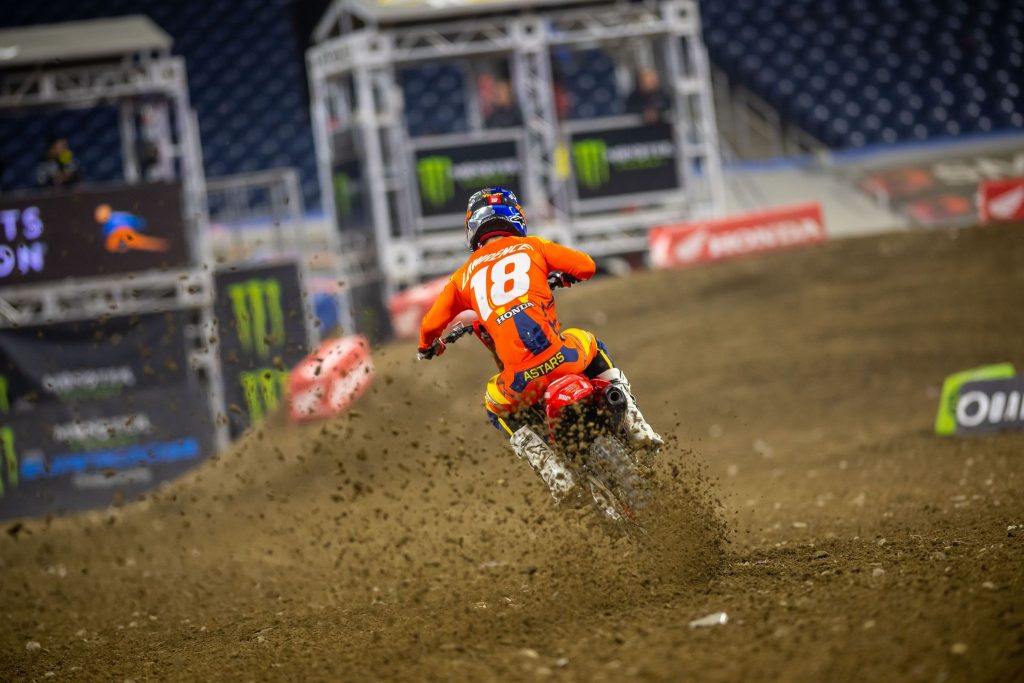 Jett Lawrence: Rocket Man? I don't think so… Let's come up with a different nickname for Jett. I can't really say anything more than what has been already said about Jett. He's smooth, good in the whoops and gets good starts this year. So I guess we can talk about how his new Honda CRF250R looks much better in the engine department than last year's version. The boys over there at HRC have been working hard to get some torque and it looks like they have found it for the Lawrence brothers.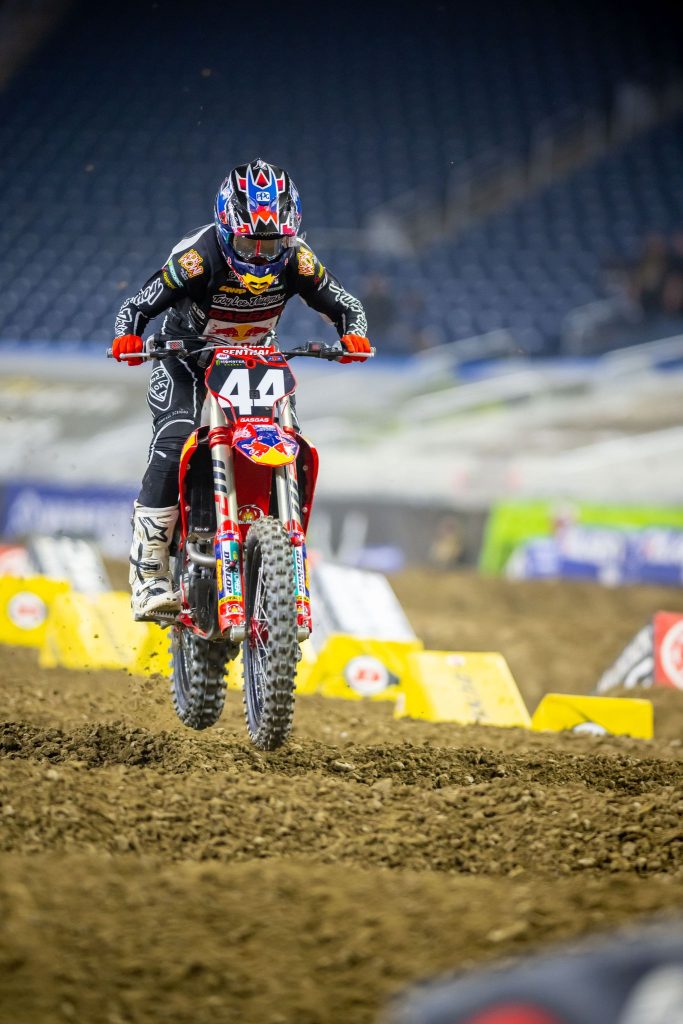 Pierce Brown: Pierce looks to be riding like I was expecting him to ride early in the season. Lappers helped Pierce get back up to Jett, but the raw speed of Jett proved to be too much for the young Gas Gas rider. I do notice that Pierce has great style, scrubbing ability and whoop entrance speed. Riding with Barcia looks to be doing wonders for his aggressiveness on the track.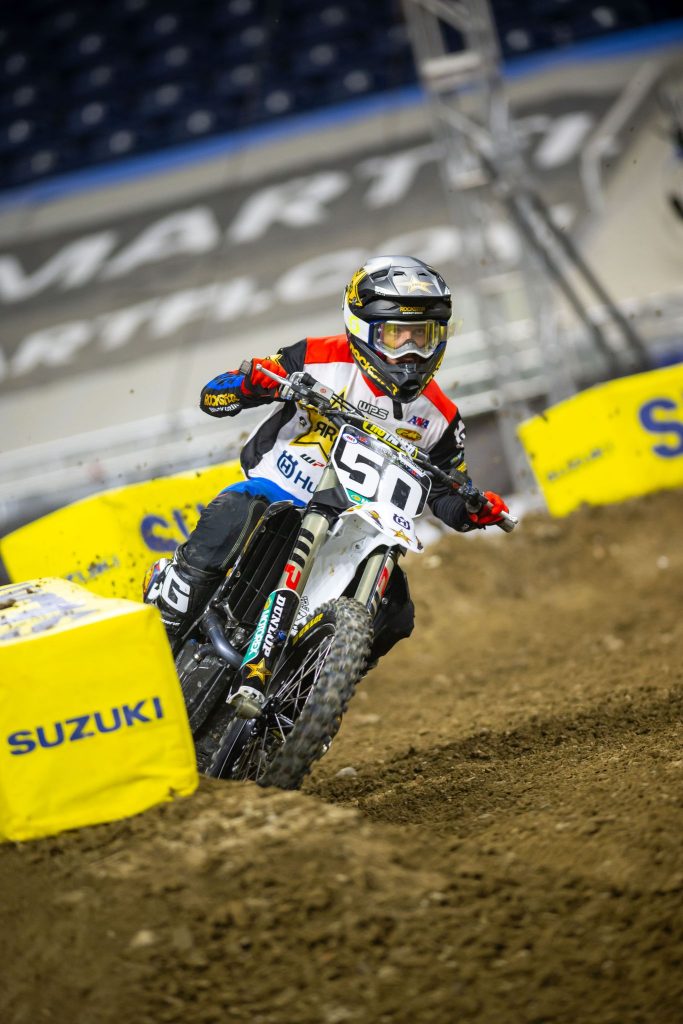 Stilez Robertson: Weird right? A podium at Daytona and then a lackluster eighth in the main event. Stilez has been getting great starts but seems to ride a little tight in the stadiums compared to Daytona. I DON'T KNOW! I feel like we need to get him on the Pulp Show if possible please, Steve. I think the kid deserves it!